Buzzing Daily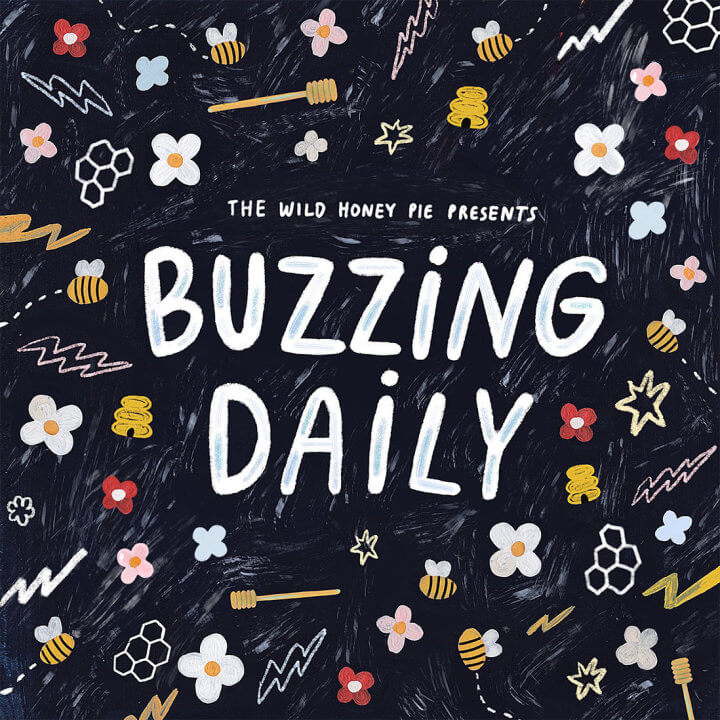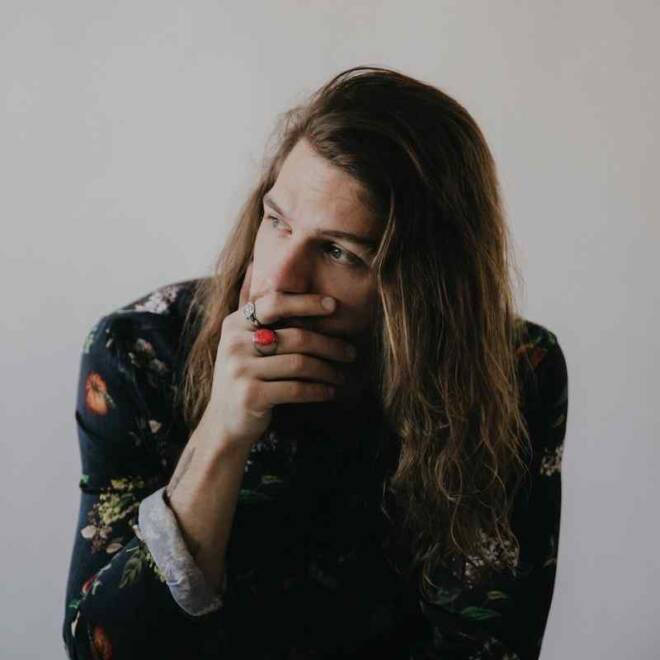 Portair - Paper in the Sky
---
On "Paper in the Sky," Australian singer-songwriter Portair challenges convention in the details: a pattering hollow drum, strings suspended in water, full piano chords that draw contrast against his delicate vocals. While these sounds are unique and lush, Portair balances more inquisitive elements with a foot-stomping folk backbone that gives the track its homey, comforting sensibility. Laced with childhood nostalgia, "Paper in the Sky" calls to mind the adventures on which our youthful imaginations used to take us. Concrete images of raindrop races on car windows and model trains evoke visceral memories of a time when things were much simpler, when it didn't seem so difficult to find simple joy or excitement in the world. But instead of dwelling on innocence lost, Portair seeks to reclaim it; sending off all the most structured, restrictive and harrowing parts of the reality we know into a symbolic paper plane, there's nothing left but to "watch the paper in the sky float." Photo by Ashley Osborn.
—
Ysabella Monton
on February 25, 2021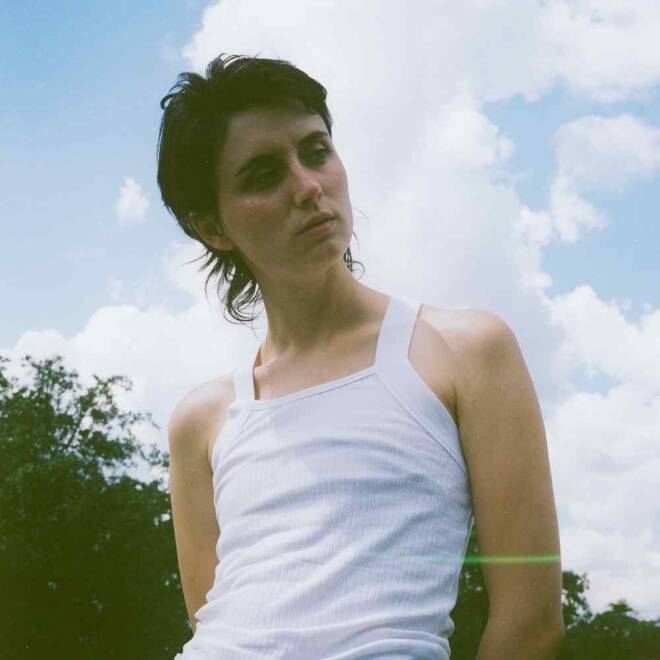 Katy Kirby - Portals
---
Right off the bat, Texas-based Katy Kirby's wit gleams through on her new single, "Portals." The track begins with some ambient synth, quiet bell-sounds and the clarity of Kirby's voice wringing out irony: "I'm an alternate universe in Target lingerie." Soft pawing at the piano throughout the song creates a gentle effect, which draws out the thematic elements of weaving through questions of two people walking away from one another and what that might mean for the individual. Kirby ponders whether separation will strengthen the two, and if they reunite, will they recall their original purpose for one another? Not to be "boxes, doors, or borders," but to be "portals." Clothed in prickled strings, matched with the warmth of Kirby's powerful voice, this track contains a flickering hope against the odds of separation. Photo by Jackie Lee Young.
—
Laney Esper
on February 11, 2021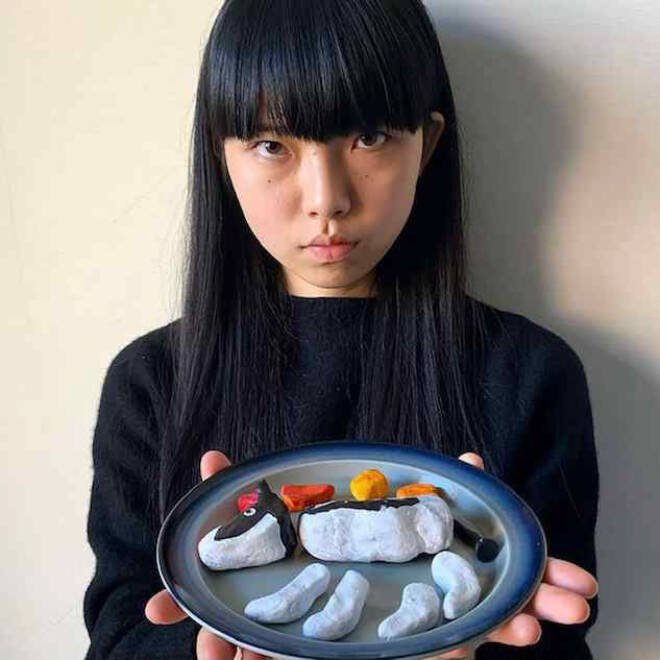 Nana Yamato - Fantasy
---
In Nana Yamato's debut album, Before Sunrise, there's a distinct feeling of late-night brooding and lonely streets—likely because the album was conceived in late-night sessions as Yamato escaped the day's frustrations of an adult living and studying alone in Tokyo. The song "Fantasy" is no exception as it delves into the imagination of the 20-year-old law student, taking the listener on an intimate foray into Yamato's own experience with otherness and self-discovery. Growing up feeling as though she didn't fit the normal idea of a young girl in Japan, Yamato uses her creative ability to highlight the search for an escape. Throughout the song, she utilizes both English and Japanese lyrics paired with sonic progressions to grab your attention and make you feel the emotions and angst that inspired her into music. With daydream-like movement and sharp chords, the song keeps you caught in a trance, bobbing along to the beat and thinking of your own fantasies and dreams rather than whatever reality you may be avoiding. Photo by Nana Yamato.
—
Monica Hand
on February 11, 2021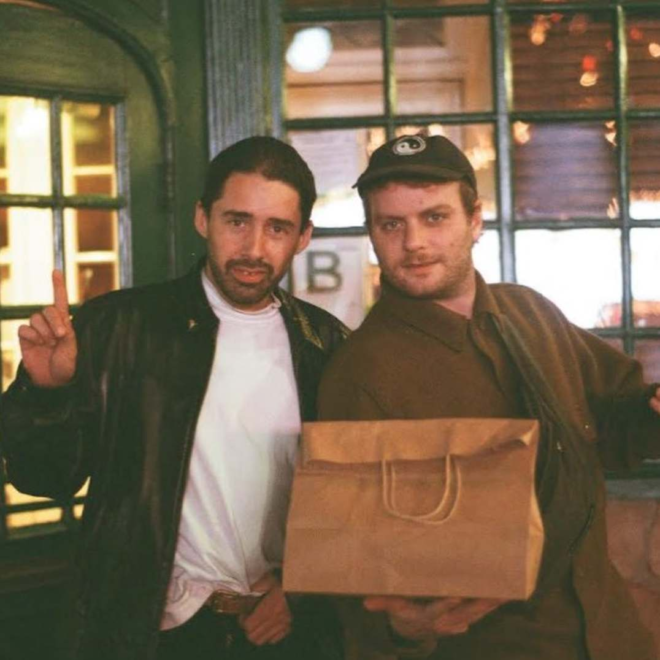 Juan Wauters - Real feat. Mac DeMarco
---
With his natural homegrown charm, Uruguay-born Juan Wauters releases yet another true-to-life track, this time including none other than, indie-crowd favorite, Mac DeMarco. While all of his music feels honest, this one is especially mimetic as it is a part of a collection of songs that will appear on his upcoming album Real Life Situations, due to be released on April 30. This track begins with the simplicity and clarity of Wauters' voice above the delicate finger-picking of an acoustic guitar, drifting along timelessly, allowing for almost a minute to pass until the energy changes. What was once an intimate, delightful drawl transforms into a foreshadowing of the atmosphere of the rest of the song, which includes a commentary on the selfishness of people and what they will do to get their own, all wrapped up in sunny California sound. Photo by Laura-Lynn Petrick.
—
Laney Esper
on February 10, 2021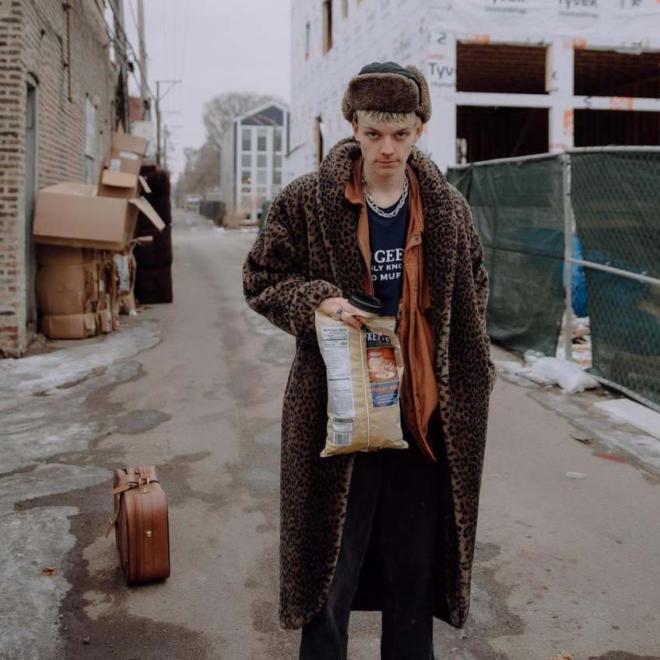 Worry Club - Money
---
The prospect of rejection, love and intimacy hang in the balance of Worry Club's latest single, "Money." Nuanced and lovely, "Money" stands out as a softer, more vulnerable sounding single compared to his other work. Worry Club manages to write bouncy, yet subtle, indie pop singles with punchy lyricism and vocalization like a Midwest emo band, but the musicality of a Cali bedroom pop artist.
Worry Club is the moniker of Chicago-based indie musician Chase Walsh. Walsh integrates dreamy synth-pop guitar and muted percussion into gritty and unflinching lyricism. He looks depression and heartbreak dead in the face with his poetry, packaging these difficult subjects into truly gorgeous songs.

"Money" is Worry Club's first single of 2021. Give it a listen wherever you stream! Photo by Lars Juveland.
—
Hannah Lupas
on February 10, 2021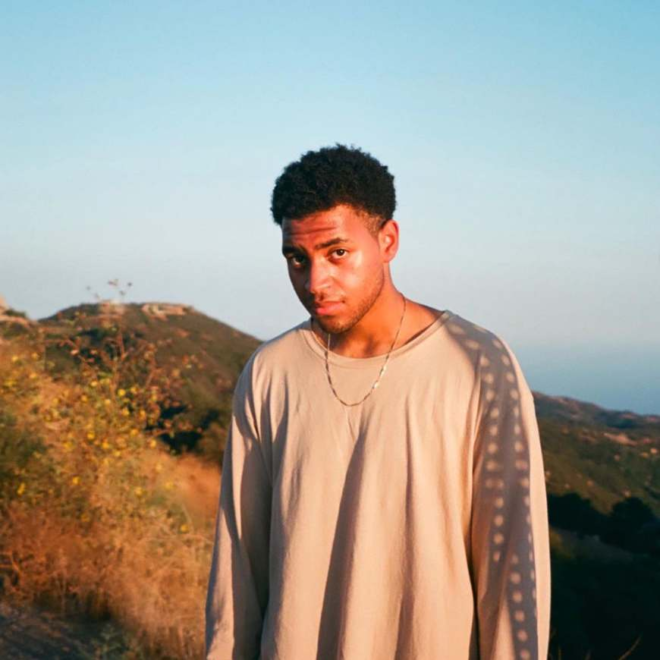 unusual demont - Pine
---
Pining after someone who may never be yours could never be a lost art. There's something addictive and almost romantic about a push-and-pull dynamic, the sense of wanting what you can't have, but the willingness to fight for it anyway. Unusual Demont's newest single "Pine" captures this essence over a smooth bassline and clean, '90s-tinged production. While idly approaching themes of envy and infidelity, Demont keeps the song bouncy and breezy in contrast, while emphasizing the longing in true R&B fashion. The title conjures a deep, woodsy hue "because green is the color of envy," as Demont explained in a statement, but also plays on the yearning when he hums, "For tonight / I'll pine for you." "Pine" follows his first single "Amber," fitting the theme of his forthcoming project Hues that will surely transport listeners to a world of his own creation, built on a foundation of rich colors and heavy, but groovy moods. Photo by cravingavino.
—
Ysabella Monton
on February 9, 2021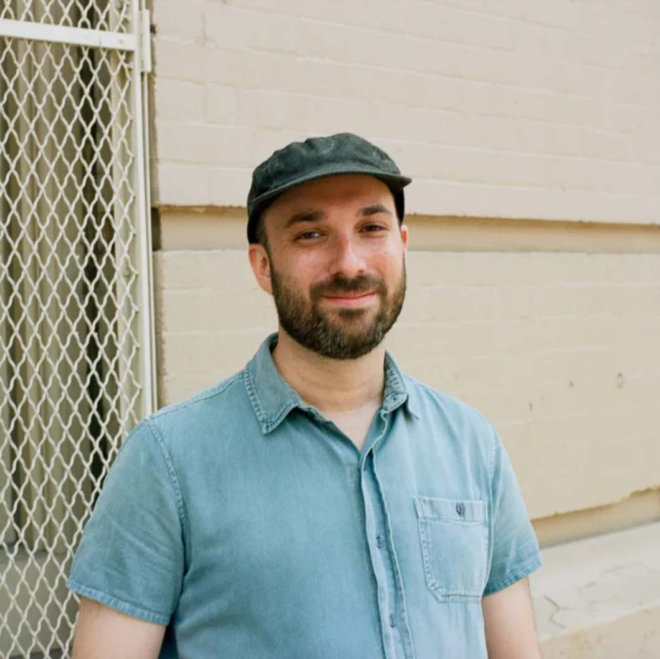 Blue Canopy - Motovun
---
Bright and welcoming melodies intertwine with inquisitive and gentle lyrics of longing, creating a compelling recollection of imminent change within Blue Canopy's first release of 2021, "Motovun." Following their mid-2020 debut release, Mild Anxiety, the project took the new year by storm with their atmospheric synth-filled single that examines the sheer inevitability of personal expansion, as well as the bittersweet awareness that comes along with letting go. Off of Sleep While You Can, their coming EP set to release this March, "Motovun" is brimming with dynamic energy built by lyrics that ponder the feelings of transition and evolution of identity. The project is led by Portland-based multi-instrumentalist Alex Schiff, who was formerly a keyboardist and co-writer for Brooklyn-based indie band Modern Rivals. Blue Canopy's upcoming release is said to explore the often unspoken anxieties that accompany having a child, and the ways that can relate to one's perception of self; "Motovun" is no exception. The single captures transformation, wonder, change and the creative process, building anticipation for the rest of Blue Canopy's intrinsic and explorative sophomore release. Photo by Bea Helman.
—
Jenna Andreozzi
on February 9, 2021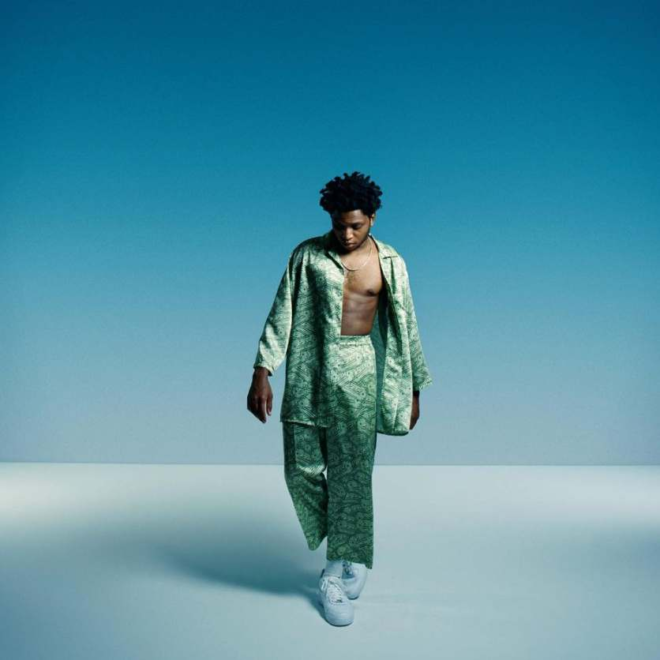 Gallant - Comeback.
---
Sometimes genres enter into a feedback loop. When an artist proves that a formula or sound works, it's not uncommon for that artist's sound to permeate throughout their peers' work. The beauty of Gallant is that he has always existed outside this cycle, and this endearing individuality shines through brighter than ever on his newest single, "Comeback." Stylistically, Gallant and longtime producer STINT return to the hallowed acoustic-guitar-driven grounds of aughts R&B while integrating some more contemporary drum & bass elements, creating a sound that pays homage to the genre's forefathers while still striving to push it forward. The most remarkable aspect of Gallant's music, however, remains the lyricism; armed with a vast vocabulary and an unparalleled penchant for imaginative metaphors, Gallant's pained pleas for a lover to come back to him sound fresh, despite being one of the most well-worn topics in music. If this single is a fair barometer for what's to come, expect the forthcoming Neptune EP to be one of the best R&B releases of the year. Photo by Sasha Samsonova.
—
Alec Bollard
on February 8, 2021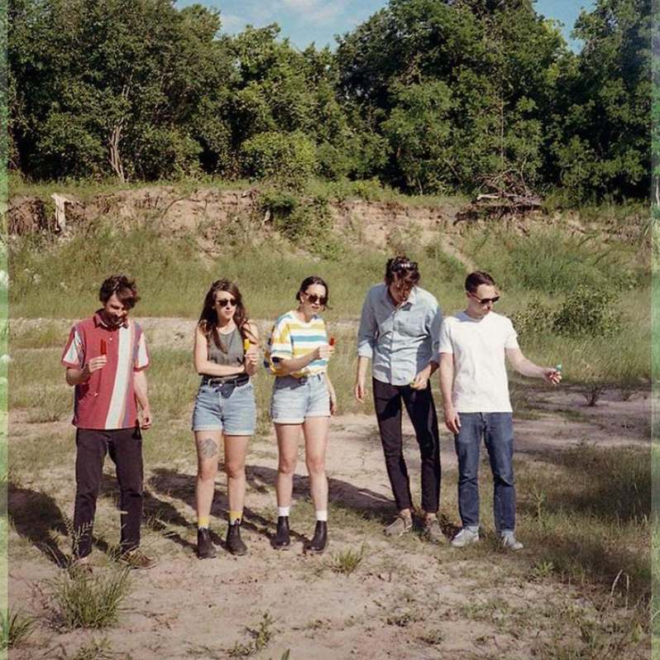 Sun June - Bad with time
---
The latest from Austin-based indie group Sun June is an anthemic offering from their new record, Somewhere. Gradually building over its three-minute run, "Bad with time" continues the band's streak of somber, lingering tunes to beautiful effect.
The track evokes Yeah Yeah Yeahs—appropriate, considering another cut-off of Somewhere borrows its name from Yeahs' singer Karen O. A sparse opening and booming drums recall the iconic "Maps," but the song never loses its identity as being distinctly Sun June. Singer Laura Colwell's lyrics fill the song with imagery of the desert and southwest, crooning "You're too cool for LA" over the song's chorus as twin guitars tangle and build into the conclusion.
The band has described the record as a "prom record," encapsulating the highs and lows of rushing love. With "Bad with time," the album opener, the band gets right to the point, setting the tone with a gentle, swaying tune fit for a drive at dusk across the desert, or perhaps someday, pandemic-pending, an actual prom. Photo by Jade Skye Hammer.
—
Pablo Nukaya-Petralia
on February 8, 2021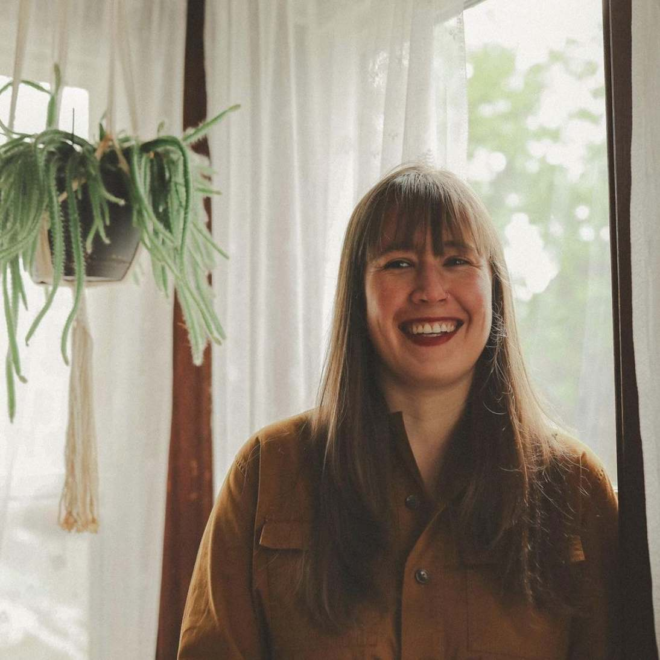 Kaiti Jones - Gettin Around To It
---
Right off the bat, Kaiti Jones' "Gettin Around to it" ropes in listeners with upbeat folk-rock pep and gets movin' and groovin' with a reviving, yet honest sound. With lyrics like "I wear an analog watch around my wrist / It hasn't told me the time since 2016," Jones' witty charm and soothing voice serve as the perfect homage to indecision and procrastination. In "Gettin Around to It," the songwriter acknowledges that problems are meant to be resolved. Continuing to put things off only leads to more frustration. Jones grapples with the idea of being motionless with progress when it comes to facing the truth, amidst physically moving to try and avoid her struggles. "Gettin Around To It" should not be labeled simply as your newest song to jam in the car to, but it should also be appreciated for the lyrical honesty the song contains. The single is the Boston-based artist's first release of 2021 and the second single off her upcoming album Tossed, scheduled to release March 5. All in all, there are many things we should be gettin' around to, and listening to Kaiti Jones should be on top of that list. Photo by Paula Champagne.
—
Keely Caulder
on February 8, 2021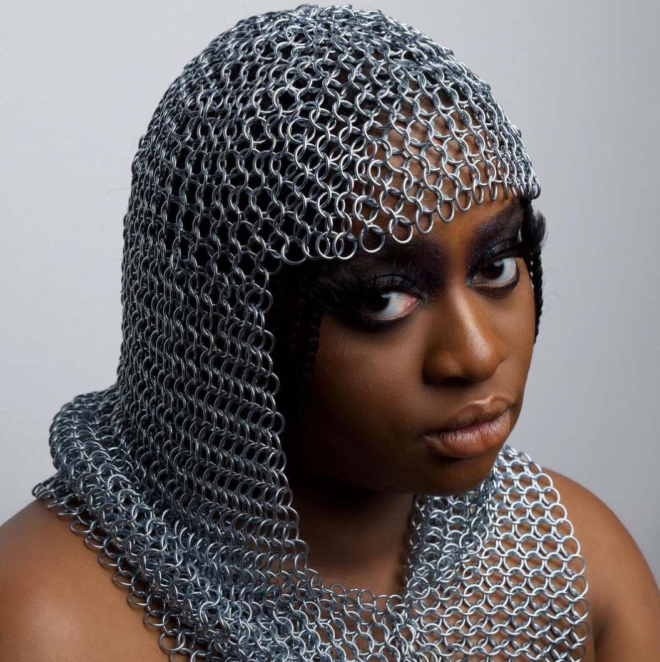 Ayoni - The Patriots
---
Navigating her identity as a young Black woman in a world that actively works to put you down has long permeated Ayoni's music in songs like "Unmoved (A Black Woman Truth)." It's a uniquely transient perspective informing the songwriting of the Barbadian-born performer and producer, who has spent time in both Singapore and Indonesia but now calls California home. And it's with her observations and experiences in the US that Ayoni hits her stride in her newest single "The Patriots," holding nothing back as she denounces institutionalized American white supremacy. Simple acoustic guitar chords and minimal production allow her vocals, oscillating between layers of choral harmonies and powerful belts, to shine as she recounts incidents from the murder of George Floyd to Trump supporters' protests to "stop the count"; "If hate is what's required," she sings, "I don't want to be a patriot." With this anthem, Ayoni rises as a voice we need now more than ever. In a statement, she said, "I felt my ancestors in the room the profound night I wrote this song, and they have guided me since." "The Patriots" is a beautiful protest piece that challenges not only the present-day America she describes as "very bloody, very white and very blue," but generations of trauma and violence that are so deeply woven into the fabric of a colonized world. Photo by Domia Edwards and Caleb Griffin.
—
Ysabella Monton
on February 5, 2021