Buzzing Daily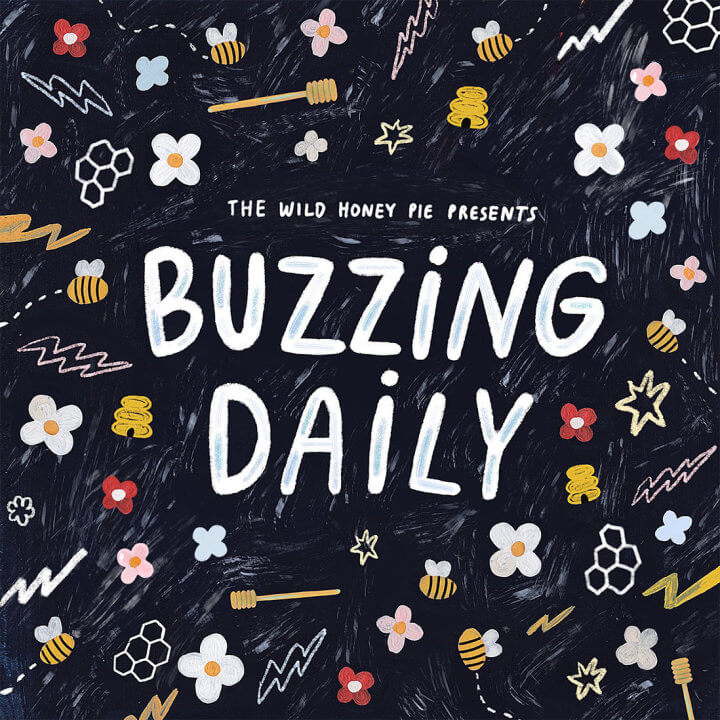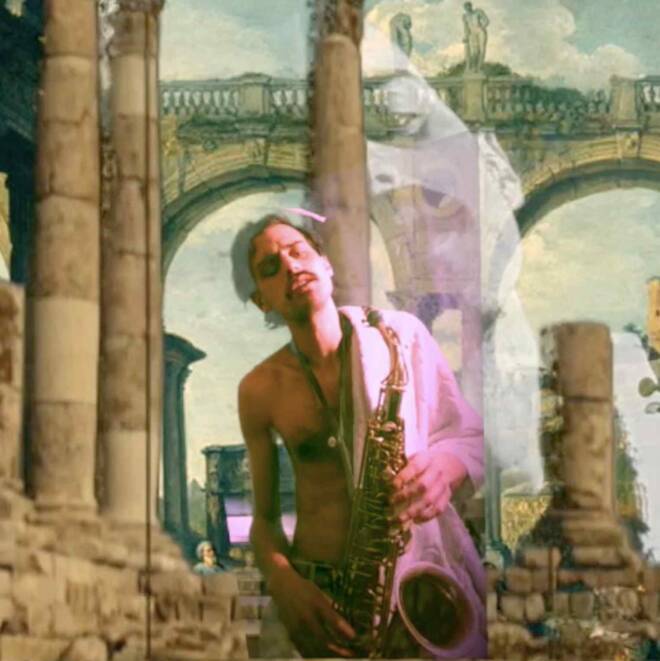 Ted Taforo - Island (feat. Lenka Shockley)
---
Simply beautiful. Two words that describe Ted Taforo's track "Island." From the captivating lyrics to the electro-R&B vibe brought by the percussion, "Island" feels like silk through which one entangles their fingers. The addition of Lenka Shockley's vocal makes it even more whimsical, almost as though one is traveling on a cloud, or in this case, a boat. "Island" serves as a metaphor for love and how it makes us feel stranded in our decisions. "Out in the sea/ searching for guidance," Shockley sings with soft harmonies to add cadence. It reflects the ways in which our heart turns in different directions, overthinking the little things and failing to consider the big things. Known for fusing jazz elements into his compositions, Taforo's saxophone blares near the end of the track, allowing a feeling of comfort to run through. Taforo's debut album, entitled Outside, will be released later this year under Future Gods. Photo by Ted Taforo.
—
Bianca Brutus
on February 26, 2021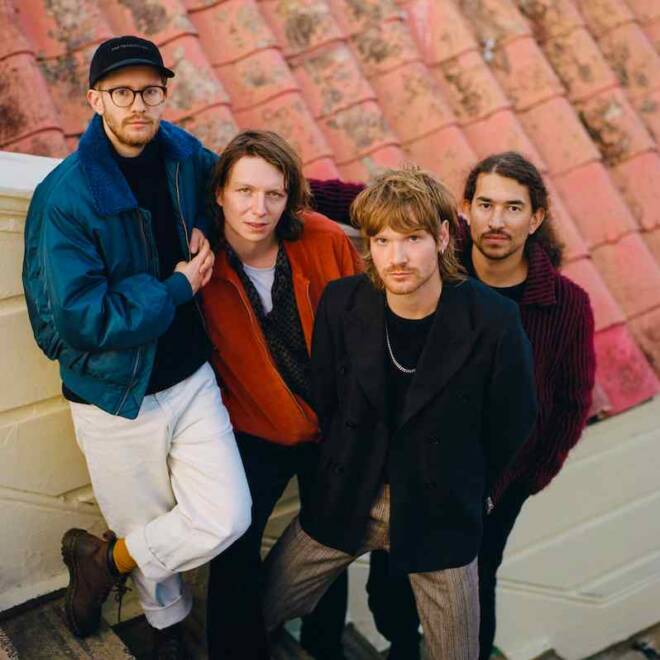 ISLAND - Octopus
---
When it comes to picking singles, the goal is usually to identify a track with an element that will really stick with a listener and keep them coming back for repeat listens. "Octopus," the newest single from London-based rockers ISLAND, does not leave you guessing as to what that element is for long, as the harmonic-heavy and bright guitar riff that serves as the track's selling point is the first thing a new listener will hear. After the riff registers a few times, the rest of the instruments unfold neatly from their hiding places—and once the bass and guitar kicks have settled into the mix, it becomes evident that "Octopus" is a slick, summery indie rock anthem, one that would have been poised for radio domination during the genre's chokehold on the airwaves in the late aughts and early 2010s. ISLAND brought producer Mikko Gordon on board as their first outside producer, and his slight variations on an already winning formula gave way to a song strongly reminiscent of a warm, carefree afternoon. Photo by Christian Cargill.
—
Alec Bollard
on February 19, 2021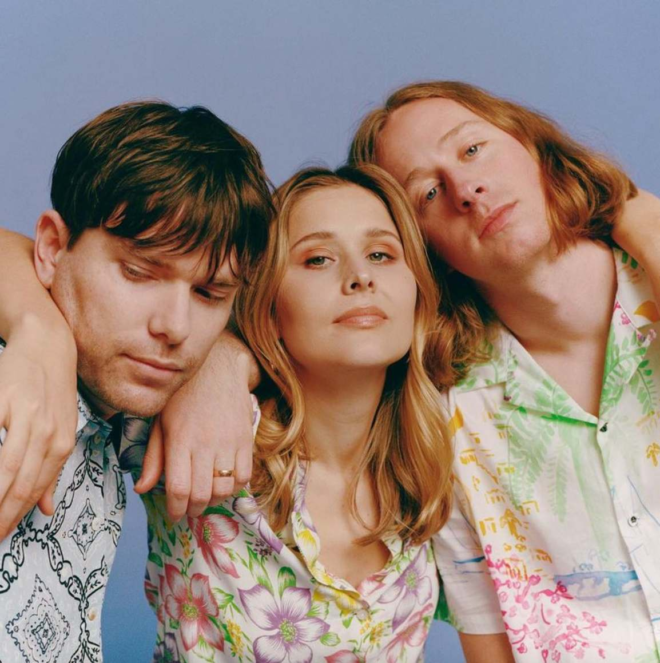 Middle Kids - Questions
---
The indie pop trio Middle Kids burst onto the scene in 2018 with their debut album Lost Friends, garnering critical attention and solidifying them as a standout in the rising Australian rock scene. This band has proven themselves to be an act worth hearing, touring with the likes of Cold War Kids and Bloc Party, not to mention their talk show and festival appearances. "Questions" is one of three singles Middle Kids has released in preparation for their second full-length album Today We're the Greatest, dropping March 19.
This band continues to dole out punchy, fun indie rock songs. "Questions" in particular is a hard track to ignore, as it breathes new life and creativity into handclaps and provocative lyricism. This song escalates and explodes into horns and percussion at its pivotal moments, adding drama and feeling to the stream-of-consciousness questionnaire of lyricism. All of this song's musicality points at the inner turbulence and growing desperation of the speaker: "And I've got questions / and you've got answers / and I'm not sure if they're fact or fiction." The redundancy of beginning each line with "and" is an expression of inner conflict, the speaker's brain spinning around the proverbial tilt-a-whirl of "what ifs" in a relationship.
"Questions," alongside "R U 4 Me?" are exciting introductions to Middle Kids' forthcoming record. You can listen to "Questions" anywhere you stream, and Today We're the Greatest comes out March 19. Photo by Daphne Nguyen.
—
Hannah Lupas
on February 18, 2021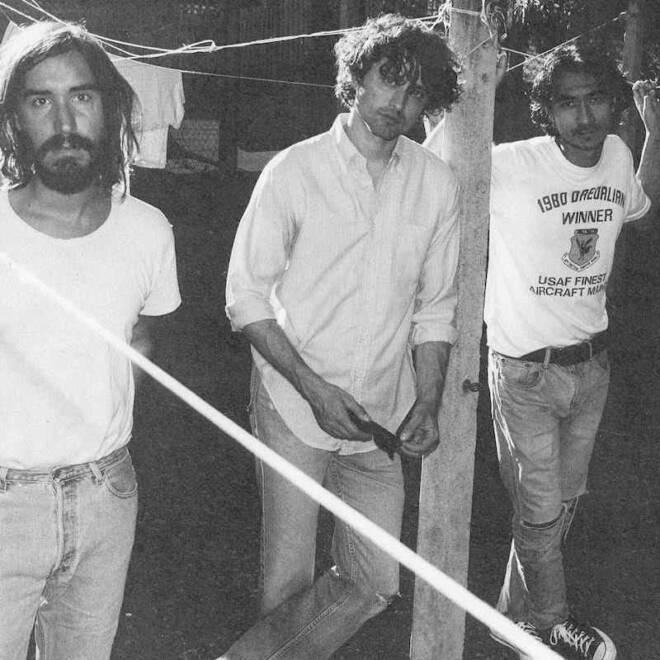 Flyte - Under the Skin
---
Flyte, the indie British rock band, has released another single from their forthcoming album This is Really Going to Hurt, dropping April 9. "Under the Skin" is the fifth single Flyte has released since May of last year. This series of sincere and thoughtful singles have tapped into a deeper, more intimate part of Flyte's songwriting. From the heartbreaking and cutting "Losing You" to the contemplative "Never Get to Heaven," their next LP is bound to launch the London-based trio into the indie spotlight.
"Under the Skin" is a perfect representation of what Flyte does incredibly well as a band: it's excitable, catchy rock music with contemplative, nuanced lyricism. But similar to the themes of the song, it's not a tune that's asking you to take it too seriously. The speaker begs someone to not give up on them, to not look their issues too hard in the face, but instead to let them in. "Under the Skin" serves as a lighter break in the stream of singles that we've heard from This is Really Going to Hurt, but it's hardly pulling any punches, and it stands alone as maybe the strongest single they've put out for the record thus far.
The writing for their upcoming album is laced with echoes of a turbulent time for the band. The singles' themes have varied from impassioned storytelling to melancholic longing. This ability to balance various themes and produce a cohesive piece of work is part of what makes Flyte so exceptional. Their premiere album, 2017's The Loved Ones, was a romantic and explosive introduction to their round indie rock sound. A band with a break-out album that self-actualized doesn't have anything to prove, but these latest releases have proven that Flyte has nowhere to go but up.
Stream "Under the Skin," and be on the lookout for their upcoming LP This Is Really Going to Hurt. Photo by Jan Philipzen.
—
Hannah Lupas
on February 18, 2021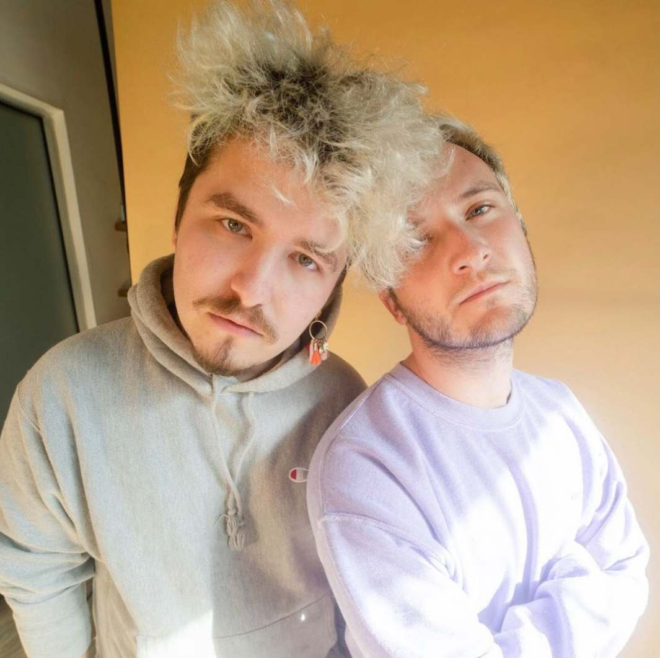 Toledo - Sunday Funday
---
Brooklyn duo Jordan Dunn-Pilz and Dan Alvarez, better known as TOLEDO, have just released their highly anticipated sophomore EP, Jockeys of Love. After the release of multiple atmospheric singles such as "It's Alive!" and "Challenger," it was clear that listeners could expect loads of goodness from TOLEDO. "Sunday Funday" is a song wrapped in catharsis—it is a recognition of the desire to hold space for someone dealing with alcoholism. Within this track is a sort of gleam effect, with shiny sounds of layering voices and enchanting, light-floating riffs. While singing about a very tender situation, fraught with discomfort, TOLEDO has a way of making the dismal truths of addiction sound glossy and a little bit easier to sit with while still addressing despondency. Photo by James Lynch.
—
Laney Esper
on February 18, 2021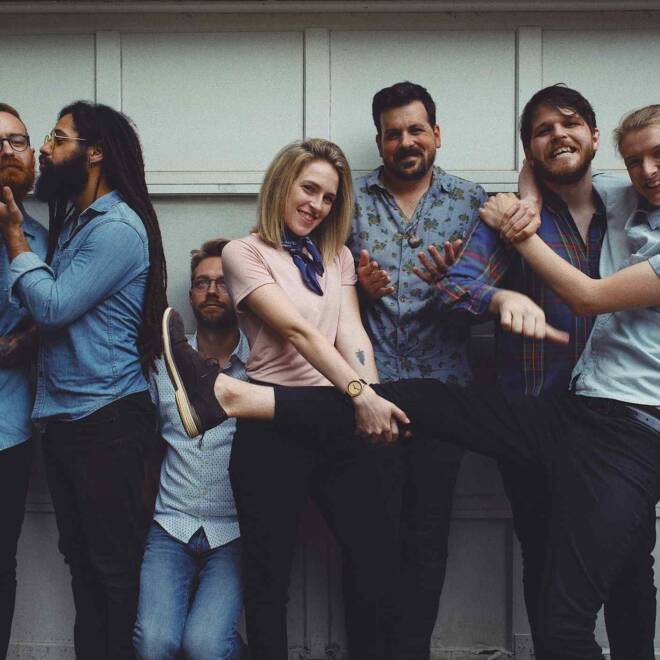 The Collection - Blue Day
---
Sometimes what you really need is a slow song about sad days. Sometimes only the sound of a guitar strung slowly and the folk vocals of an indie assemble can save you from a dark and cold winter night. The German have a word for the melancholy caused by the state of the world: Weltschmerz. And that world maybe perfectly captures what The Collection gives us with their new single "Blue Day." The North Carolina-based septet wrote, recorded and released the perfect manifestation of that sneaky feeling of sadness that you just can't shake. When even in beautiful days, that feeling that something is wrong and the blues are just at bay lingers. The Collection spent 2020 making music that perfectly represents the uncertainty of our times and the feeling of figuring yourself out when nothing is the way it used to be. "Blue Day" is the epitome of that and it already rises our expectations about what 2021 will look like for the band. Photo by Cory Wood.
—
Giulia Santana
on February 18, 2021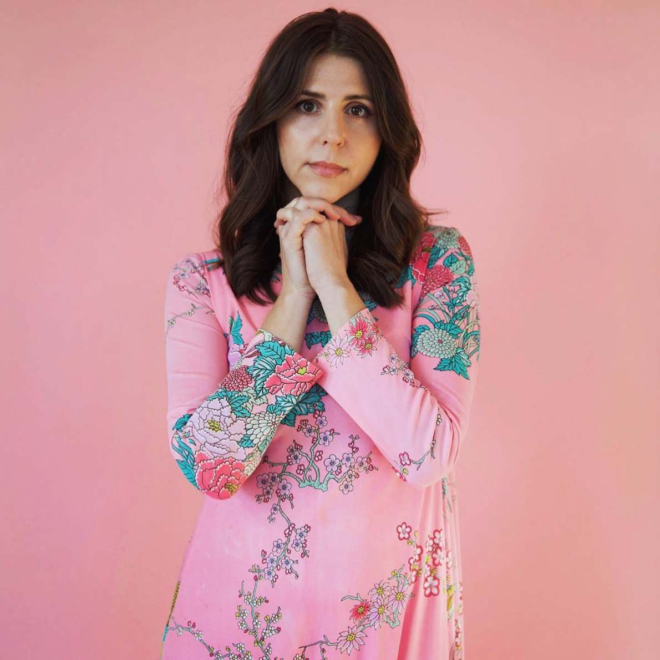 Jillette Johnson - Angelo
---
From pianist and singer-songwriter Jillette Johnson's dazzling third full-length album, It's A Beautiful Day And I Love You, comes the sparkling "Angelo." The California-born, New York-raised and Nashville-based Jillette Johnson uses her remarkable voice and range to tell the story of a lost boy named Angelo, "wings broken, arms open." The full-bodied Americana-pop sound is thick with guitars—including a steel string that makes this writer weak at the knees—and drums, but if you listen closely, it's Johnson's piano that is driving the melody, while her stellar and wide-ranging vocals conjure images of a fallen angel who she feels helpless to rescue. Blending Americana instrumentals, folk lyrics and pop production, "Angelo" is a rare and precious find. Despite its heart-wrenching lyrics, the track has a sound that is bright like sunshine, honey-smooth and warm as a campfire. Johnson's voice is a comfort and a gift. Photo by Betsy Phillips.
—
Maya Bouvier-Lyons
on February 17, 2021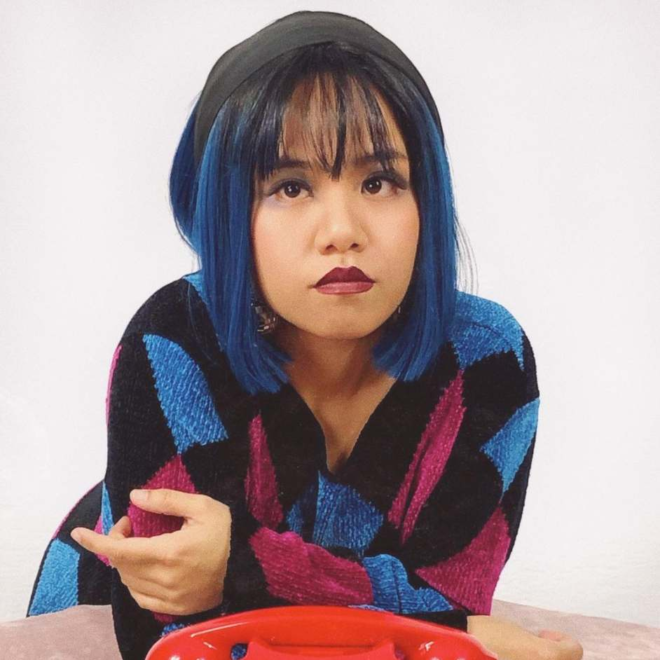 Faerie - White Noise
---
Contrary to what the title may suggest, Faerie's "White Noise" is far from static. A sonically lush and textured synth-pop delight, the song comes out of 2am, her short but sweet EP debut. The song balances an intimate, electro-pop sound of the likes of Caroline Polacheck with a contrasting sense of dramatic, colorful synth-pop reminiscent of artists like CHVRCHES or MS MR. "White Noise," which delves into getting over a past relationship, doesn't lament but instead celebrates being satisfied with one's own space. By the time the song's hook comes in, "Give me a minute / My space to breathe," you've already stood up to dance. Filled with synths, background vocals, and satisfying beats, the song takes whatever space it needs. The title is then a possible reference to that dreadful silence heard when a phone call goes unanswered, but Faerie turns that around, coveting that silence rather than fearing it. In the end, she pulls through triumphantly, "I don't need your love to feel at ease," she concludes.
Behind Faerie, there's Christine Joyce Lam, a promising NYC-bred singer-songwriter whose combination of imaginative, colorful songwriting and powerful, cunning vocals make for an ideal artist to look out for. The song is co-written by two collaborators: Christian Young (ImTrying) and Jonathan Atkins (wavcat). Together, they make this deeply enjoyable and satisfying track, which makes for an ideal quarantine listen—a fun and perfect dance party for one. Photo by Brian Scagnelli.
—
Alejandro Veciana
on February 17, 2021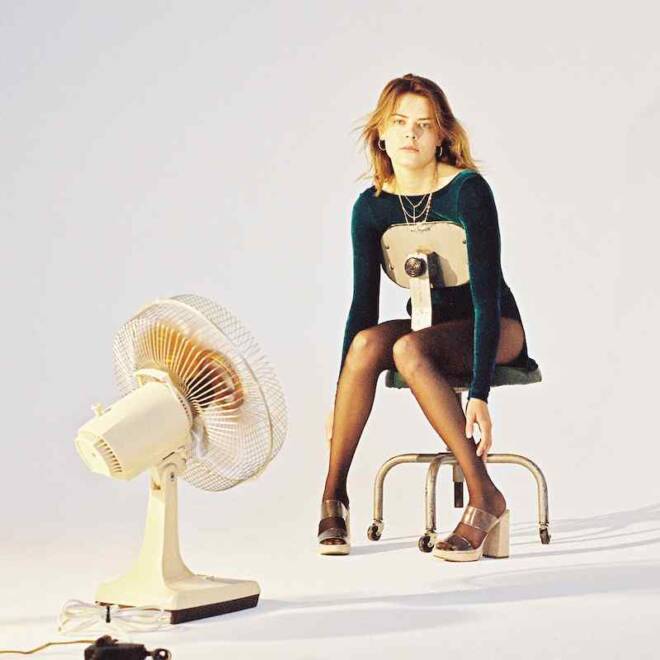 Premiere

Sara Bug - Die With You
---
Premiering today is "Die With You," the newest single from Nashville-based singer-songwriter Sara Bug, preceding the release of her debut self-titled record. "Die With You" was written in 2013 among what Bug describes as "some of [her] darkest moments." The tender acoustic ballad reads lyrically like a love song, but seven years later, the subject itself doesn't matter; the track has instead become a letter to an aspirational form of herself, a more self-assured manifestation. "We are the perfect two / Even when I'm blue and wanna die / It's you," she sings with a romantic yearning, knowing that if she finds his level of faith in herself, it'll be all she needs to carry her through even her darkest days in the future. Showcasing her penchant for dynamic, avant-garde production, the song's contemplative instrumental outro swells heavily to carry Bug further along on this journey of self-actualization than where she started. It echos Bug's sentiment that "Die With You" "was then and still is now, a sort of foreshadowing of what I hope my life becomes." Her forthcoming LP will further explore themes of self-discovery and growth against her untraditional folk sound, a uniquely complex take on the singer-songwriter form. Preorder Sara Bug, due out May 14 via Egghunt Records. Photo by Bennett Littlejohn.
—
Ysabella Monton
on February 17, 2021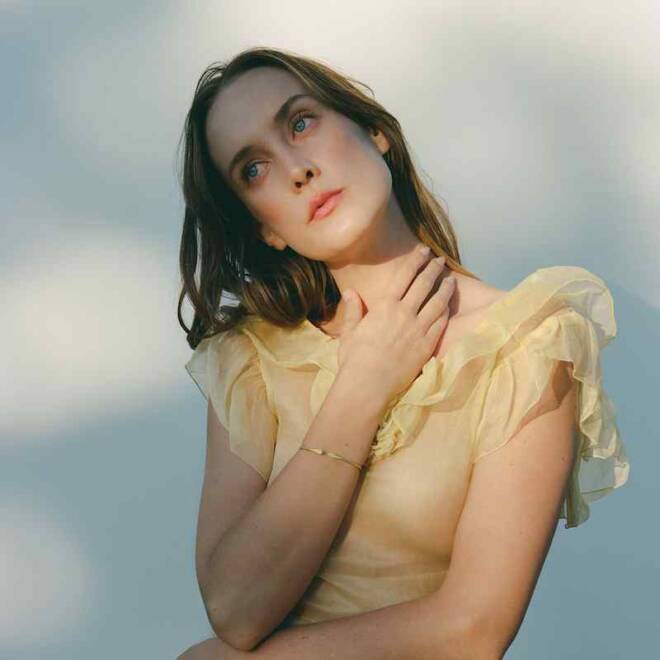 Allie Crow Buckley - Moonlit and Devious
---
Allie Crow Buckley's "Moonlit and Devious," the title track from her debut album, opens with a haunting church organ that signals the start of something spooky. Her piercing, direct vocal delivery shines as she paints a vivid picture through her lyrics, telling the story of a woman longing for a lover far away—"Candlelit loneliness / I lay on your side of the bed / Undying obedience / Hands clasped tight to my chest." Eventually, the hypnotic, dark melodies open into a cathartic wail over thick, crunchy guitars, juxtaposing the light and the dark. Buckley has stated that "Moonlit and Devious" is a love song, and though it does have a heavier feel, it perfectly captures the duality of devotion—both the sensual, conniving side of it and the bright, hopeful side. Balancing these two emotional polarities is no easy task, but Buckley makes it sound effortless. Listen to "Moonlit and Devious" wherever you stream. Photo by Nastassia Brückin.
—
Paige Shannon
on February 16, 2021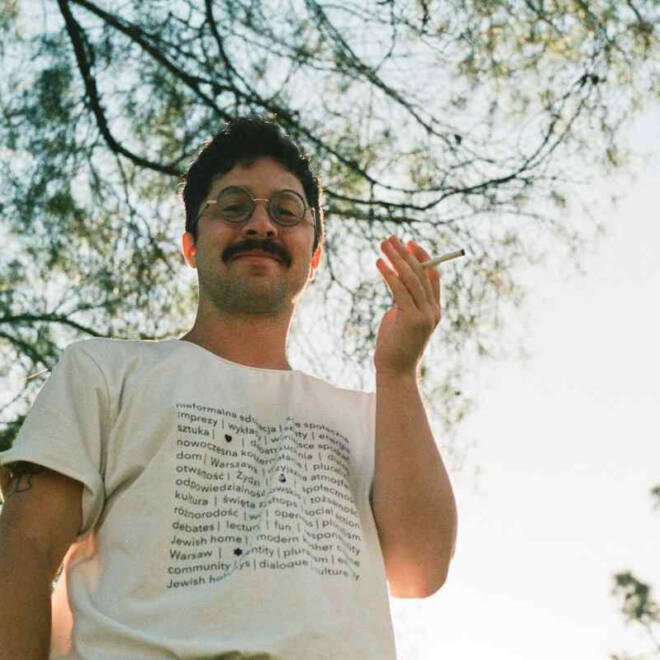 Dorvin Borman - Pressure Valve
---
Dorvin Borman's latest single "Pressure Valve" carves a unique sonic space somewhere between Blue Öyster Cult and Real Estate; dream-pop with a timeless, yet loose, psych-rock energy. Self-written and recorded in isolation, Borman's hazy vocals wrapped in hypnotic lo-fi riffs capture the essence of the days we have all wasted, at one point or another, on the couch with takeout, wrapped in our own existential dread. Halfway through, the beat picks up and mirrors the feeling of racing thoughts as it takes on a groove slower yet similar to Peter Bjorn and John's "Young Folks." The last lines of the song hear Borman echo a sentiment familiar to anyone who's experienced this kind of hours-melting anxiety binge, with a sigh of resolve: "I'd be happy to be fine." On days when it feels like there's not a lot to celebrate, having no complaints can be more than enough. Somedays, simply neutral emotions are welcome—and so is the music that reminds us of this. Photo by Felicia Lim.
—
Heddy Edwards
on February 16, 2021