Buzzing Daily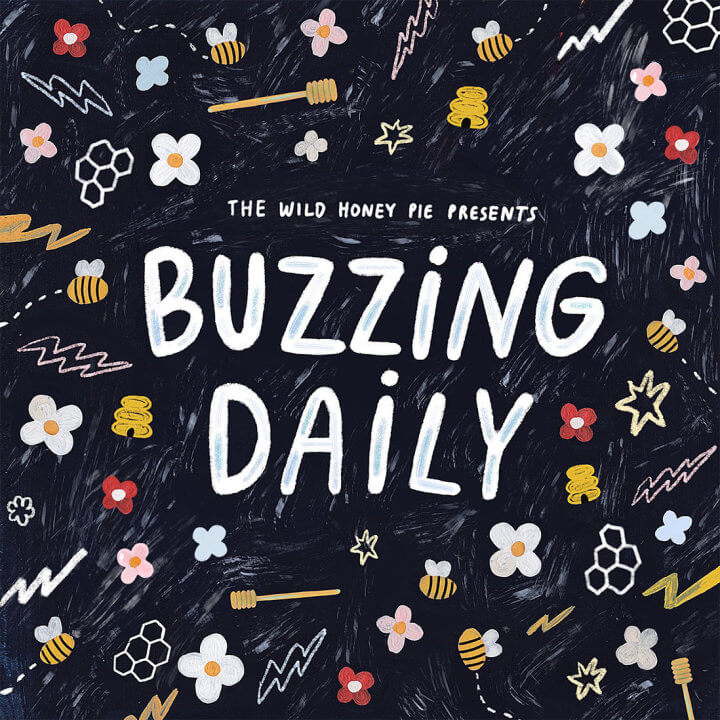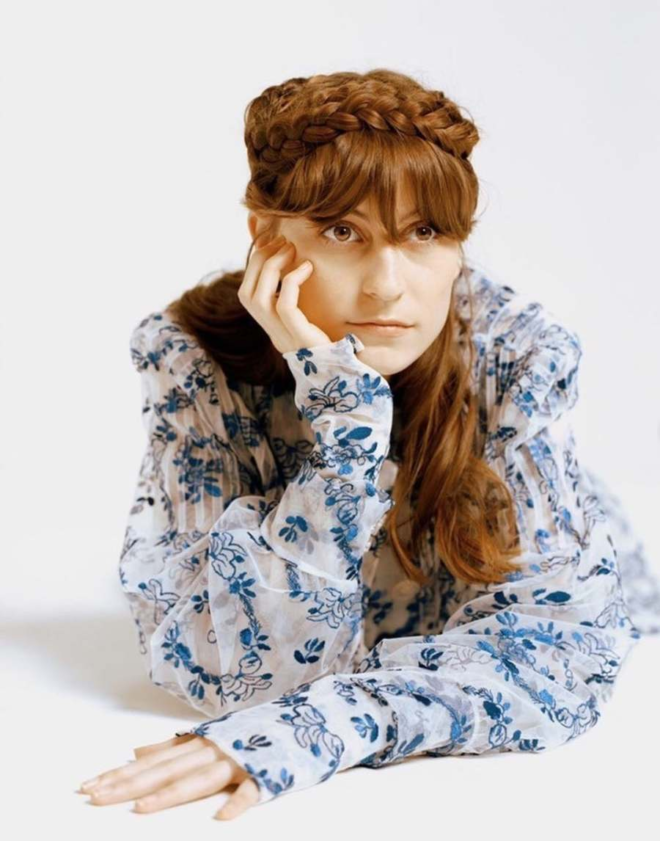 Faye Webster - In A Good Way
---
Atlanta singer-songwriter Faye Webster returns to the scene with a love song that is unapologetically sweet as honey. Lulling strings, staccato guitar and interjecting keyboard fuse together to create a track that touches an array of genres ranging from folk to pop all the way to R&B. I've always appreciated Webster's way of expressing the most nuanced emotions with such few words—"In A Good Way" is no exception. The track explores the feeling of finding a love that is overwhelming in the most beautiful way, so beautiful in fact, that it makes you cry. The song opens with the line, "I didn't know I was capable of being happy right now, but you showed me how," and accurately depicts, how even in the midst of the unknown, love has the ability to poke through the cracks. All too often we look at crying as a negative expression of emotion and "In A Good Way" helps to remind us that it's okay to cry and that sometimes, it's even a good thing.
—
Beck
on April 28, 2020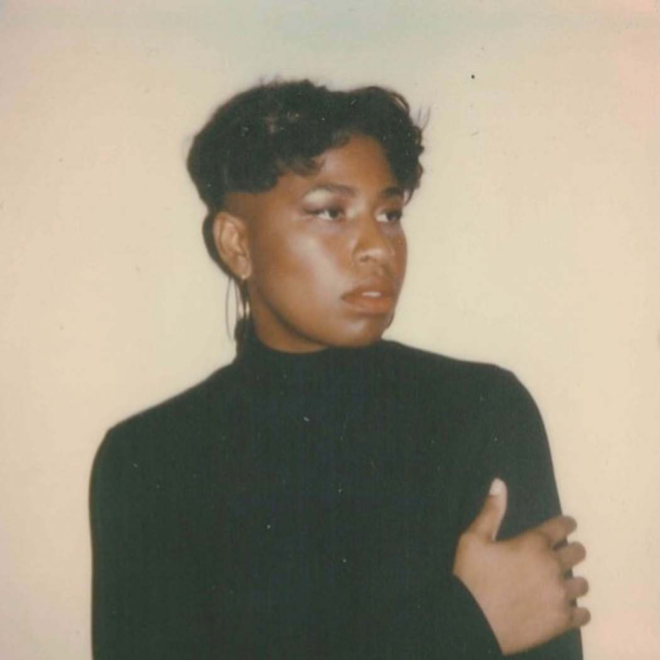 Orion Sun - Trying
---
Orion Sun grapples with loss on "Trying," a soulful ballad about the departure of someone dear to her. The essence of R&B and jazz tender a gentle approach to a weighty experience, and her soft crooning soothes as she offers condolences to herself. With a frank, yet warm sincerity, she sings, "I know it's not good, but sometimes I'm angry" on the song's only verse. "Want you to know / I hate it here without you," she repeats, and the track fades out to a battering synth chord and the crackle of vinyl. Somber themes aren't foreign to Sun, born Tiffany Majette, who shines best on her debut album Hold Space for Me through her emotional candor. On "tapping into that darkness," Majette says, "You could stay here, but you can't stay here forever...once it's out, it's out. I feel lighter, and I feel like I can move on." Hold Space for Me is out now via Mom + Pop.
—
Ysabella Monton
on April 8, 2020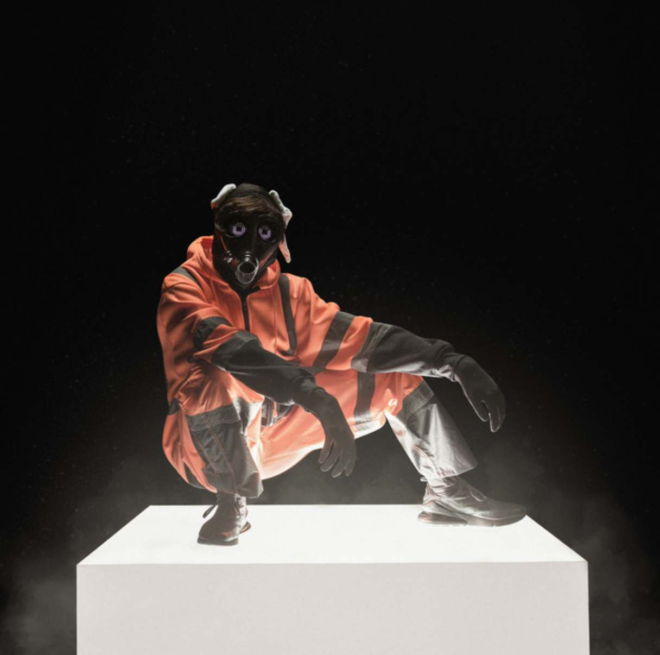 Car Seat Headrest - Martin
---
You'll be surprised to discover that a Martin is not addressed in this track, but a Justin. Maybe he is a Justin Martin. Who knows! What we do know is that Car Seat Headrest's newest single for their upcoming album Making a Door Less Open shows less angst and more dance. It's a nice tune for grooving around your house. Listen while cleaning or crafting; try adding it to your jogging playlist. From the intro, where the rapid guitar strums begin, you can tell your listening time will be well spent. Will Toledo's vocals are one of a kind and instantly recognized. It has been four years since Car Seat Headrest's last album Teens of Denial was released, but the familiarity of sound is ever so present. Making a Door Less Open is the side project of drummer Andrew Katz and 1 Trait Danger, and is set to release on May 1. Listeners will be introduced to Toledo's alter ego Trait, a man who wears a quarantine mask and a neon orange jacket. "When I'm high on the things that bug me / The morning news and instant coffee." There has never been a better time to connect with Trait's lyrics and persona.
—
Bailee Penski
on April 8, 2020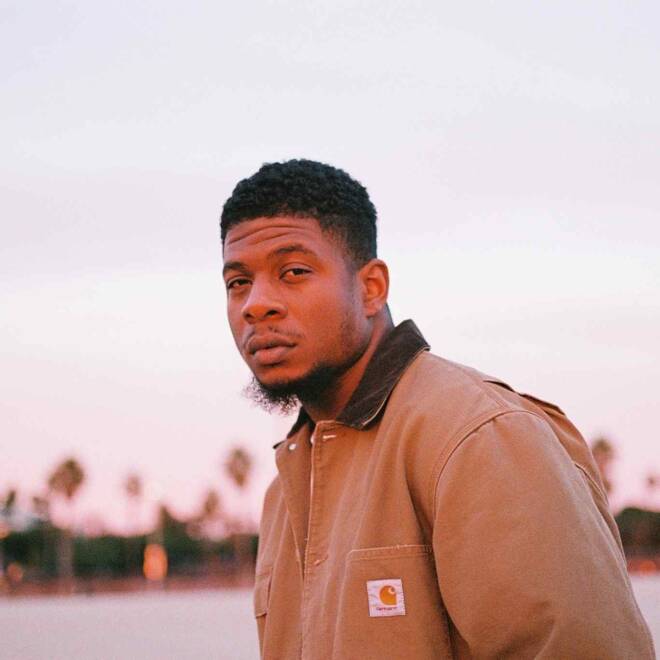 Mick Jenkins - Frontstreet
---
At this point, Chicago rapper Mick Jenkins is well on the verge of veteran status. He's been delivering incisive messages about race, society, and self-improvement through his signature brand of omnivorous multi-layered wordplay since well before his breakthrough 2014 mixtape The Water[s]. Now that he's "stamped up two whole passports," on "Frontstreet" he is ready to go off on his haters until they start acting like grown-ups. The masterful urgency in Kaytranada's shadowy production has Jenkins sounding like a superhero preparing for a night ride, even from the track's first moments. But once Jenkins really starts in on how he feels about all the lies, the beat swells sympathetically like a tuning fork to his limbic system; and before you know it, you feel it too. Before you know it, the track turns into an alley and through the bushes, and it's gone. At just over two minutes, it leaves you feeling like it's got to be a trailer for something more—and who knows when Jenkins will drop his next full-length project. But goodness gracious, he sure packed this one full of enough brain and heart calisthenics to get us through until then.
—
Karl Snyder
on April 8, 2020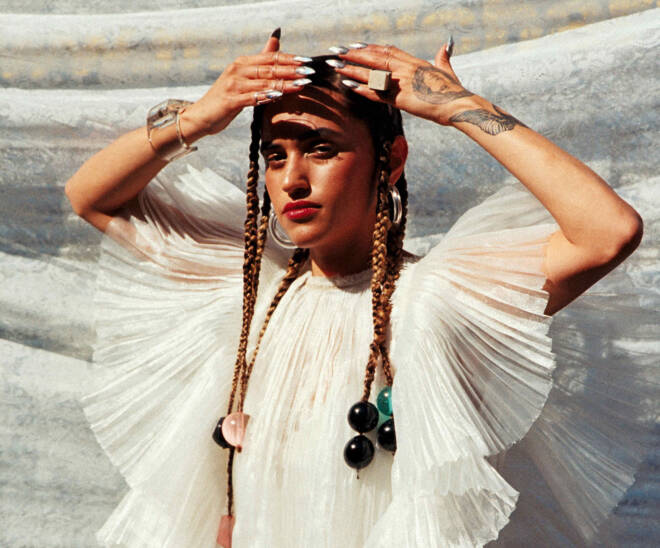 Empress Of - Love Is A Drug
---
Amidst the chaos that has been this year, the things that we hold on to have the power to keep us sane. For fans of decompressing with new tunes, Empress Of (aka Lorely Rodriguez) brings us to a headspace that transcends houses and apartments with the release of her third project I'm Your Empress Of. "Love Is A Drug" is a standout, both produced and written by the ever-talented Rodriguez. Even at the start of the track, it's hard to not get hooked by the lively production–capably filling your head with urges to get up and move. It's catchy and danceable, like so many of her projects, with expertly placed synths that transport you to that perfect night out. And once you pair the instrumental foundation of the song with Rodriguez's gorgeously chilling vocals, there's no way you can escape the addiction that is Empress Of. Along with club-ready "Love Is A Drug," I'm Your Empress Of holds so many musical gems that you can stream now!
—
Julie Gentile
on April 7, 2020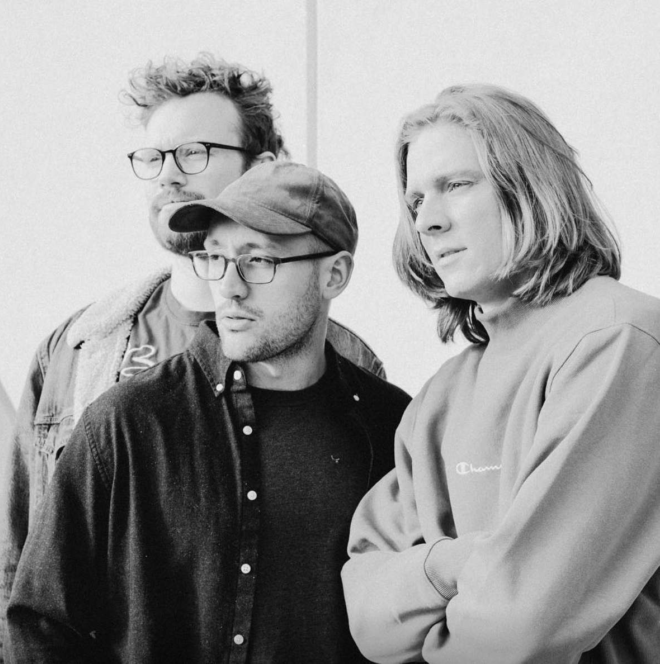 Future Generations - Down and Out
---
On Future Generations' new single, "Down and Out," Eddie Gore yearns for a mere moment of true relaxation, an escape from the daily grind, as he describes the rewarding feeling of kicking back and really choosing to do nothing. Right about now, a lot of us are wishing for that feeling; because while quarantining doesn't exactly feel like "moving a million miles an hour," most would not describe it as carefree, either. Luckily, by the time Gore has finished describing the way he wishes he could "let his mind just wander," the instrumentals have already shifted reality, and suddenly it's summer. Sunshiny keys and splashy drums evoke a slow seaside bike ride or an afternoon picnic in the grass, and we are there too. "Remember summer?" the guitar riff seems to say. "It's almost here." And if you take a deep enough breath, you'll probably even get a glimpse of July, regardless of the actual weather. So much for being down and out.
—
Karl Snyder
on April 7, 2020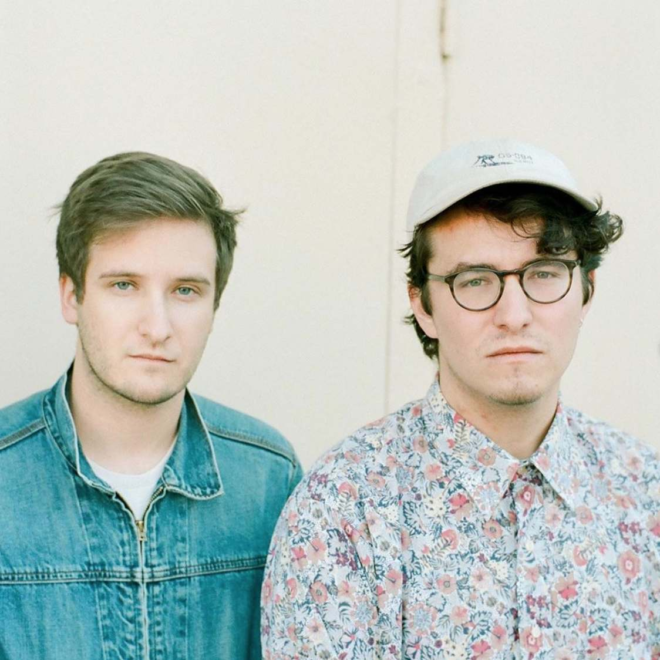 TOLEDO - Lovely
---
Brooklyn-based duo TOLEDO, comprised of long time friends Daniel Álvarez de Toledo and Jordan Dunn-Pilz, have returned with their new single "Lovely." The charismatic track is the first bit of new music from them in a year. "Lovely" has a light and intimate vibe to it, giving it a somewhat happy ballad feel. The track is the band's attempt at a happy song and explores the feelings that arise after meeting someone who changes your worldview. The cozy single begins with samples of barking dogs, subtle fluttery horns and ad-libbing—sonically painting a sunny, spring day. Full of pulsating drums, driving rhythms, glitching guitars and sensitive lyrics, "Lovely" is a song that will get listeners thinking of the people who mean the most to them.
—
Alessandra Rincon
on April 7, 2020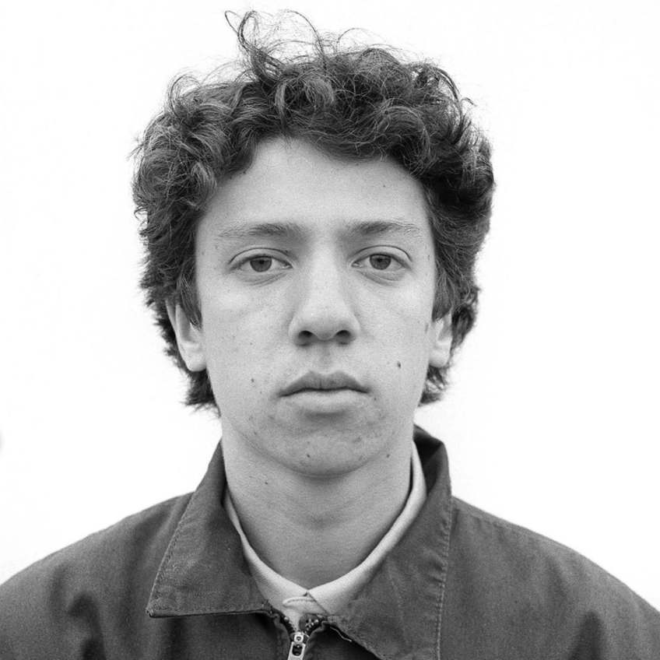 Postcard Boy - Dazed
---
"Dazed," the latest release from San Diego's Postcard Boy is a mesmerizing meditation on the artist's connection to his own art. The track opens with lush, open guitar chords that evoke vistas and far off horizons, perhaps echoing the artist's own myriad thoughts. This track is overflowing with vocal treatments, moving in and out of characters that reflect the conflicted state of mind described by the lyrics: "Pushing me away / Is it even loving like that? / Pulling at me again / How can I keep loving you back?" By layering these vocals over a beat that defies the listener not to groove and a wide, distorted synth bass, Postcard Boy successfully creates a melancholy, romantic sonic world with space for thoughtfulness. It's a space in which he "chose to be a ghost / in hopes that I could relearn how to love you right."
—
Mikhal Weiner
on April 6, 2020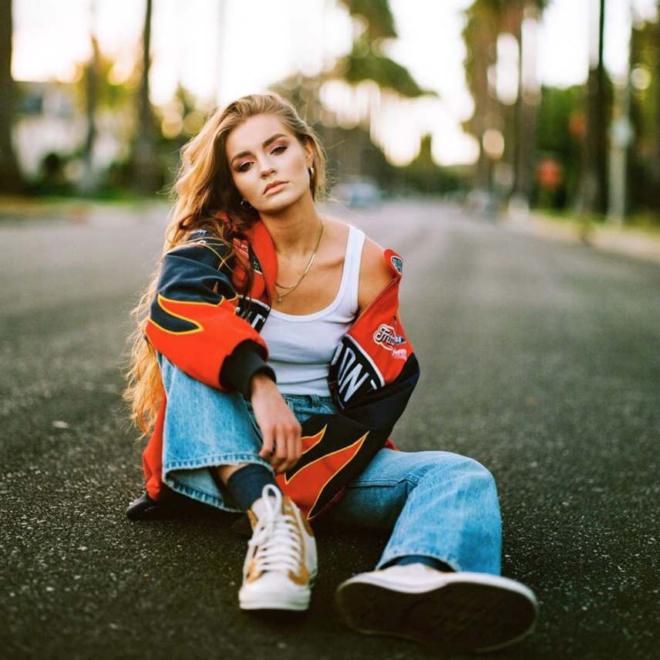 Emily Krueger - Gum
---
Canadian alternative-pop artist, Emily Krueger, has just released her latest single "Gum." Previously a part of the experimental duo Zoology, Emily is now fully focused on her solo career. This latest release further explores her love for pop melodies, while still staying true to her roots as a seasoned guitar player. The bounce of the electric guitar on this tune has you singing along without a word being sung. Just as the lyrics tell the story of being stuck on someone and not being able to move on, they do the same by getting stuck in your head. The line, "I found your gum in my pocket now I'm thinking of you," is a great example of how even the slightest reminder of someone can have you right back in the palm of their hand. This is Emily's fourth single release and sets the tone for an EP release set for later this year.
—
Beck
on April 6, 2020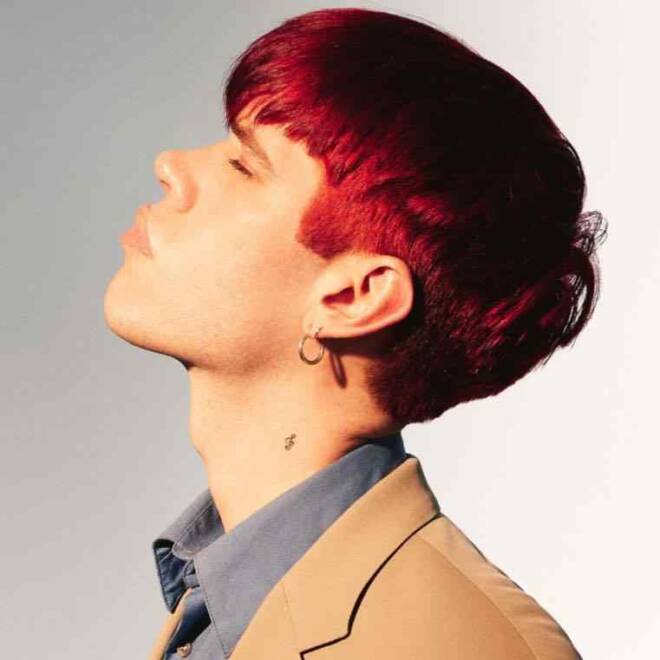 Porches - Lipstick Song
---
Distance between two people can be caused by a number of circumstances. Breakups, faraway homesteads, required or voluntary travel, state-mandated lockdowns, death. The reason for separation in "Lipstick Song" is not evident, but it seems to be driving the narrator of the story into madness. This barely three-minute vignette of modern love portrays what we've all experienced at one time or another: clinging to tiny objects for comfort in a loved one's absence.
Porches front person Aaron Maine admits he's put himself into a trance thinking about his beloved then does something not typically advisable: "Like a symbol I rode to the mall / Slow motion, I picked out a shade / Fantasy, I slid it across your lips." There's only one reason to buy something as personal and individual as a tube of lipstick for someone who may never receive it: to continue living in denial that said person is gone. It's masochism at its sweetest: a longing that hurts so good, you never want it to end. Maine's trance is lovely to listen to. The production is thoughtful and carefully balanced, beginning with a simple bassline melody and building to a carnival of electronic instruments and vocal harmonies by the second chorus. Even at its peak, there are no extraneous parts. While the most prominent synth lines are heavy and almost aggressive, together they weave a beautiful, heady spell. After listening to "Lipstick Song" while quarantined at home, you may feel compelled to scavenge around for your own relics of the past.
—
Karyna Micaela
on April 6, 2020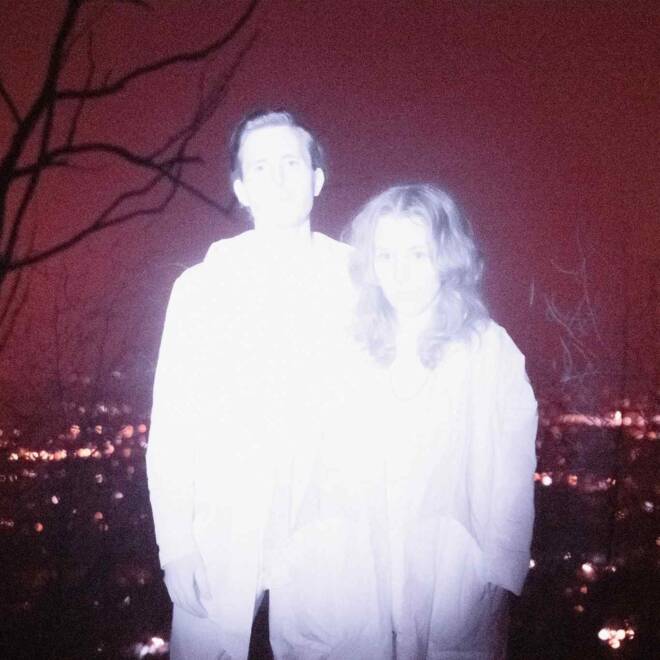 Purity Ring - peacefall
---
Amid the hellscape that is 2020, Purity Ring is here to soothe your quarantine blues. The duo teased "peacefall" on Facebook, calling it a song "to keep you company." After years of radio silence, Purity Ring is on the cusp of releasing their first album in five years (WOMB drops today, April 3rd). Megan James and Corin Roddick from Edmonton, welcome back. The first releases of WOMB ("peacefall," "stardew," "pink lightning," and "i like the devil") show the duo sticking to what they do best: producing glittering, synth-forward pop that plays with syntax and swims through your ears. These are songs to listen to alone in your bedroom when the insomnia hits. More avant-garde than another eternity (which featured tracks like "push pull" and "heartsigh") early signs suggest WOMB is a return to the Shrines era Purity Ring—albeit with a more refined sound. "peacefall" is a gorgeous tale of finding peace in darkness. Hypnotic vocals by James are supported by backing vocals from Jonna Bjerre, "Ride like a maniac / Into, into the light."
—
Corinne Osnos
on April 3, 2020