Buzzing Daily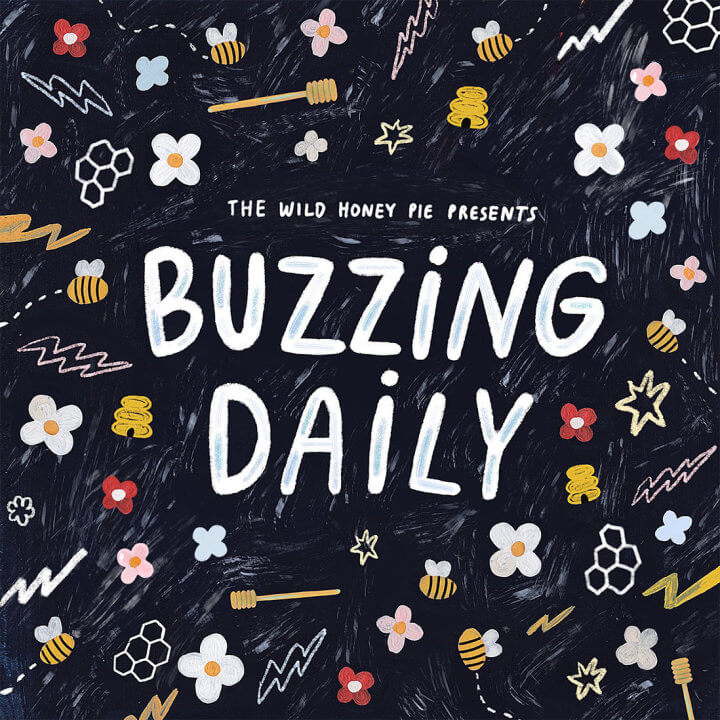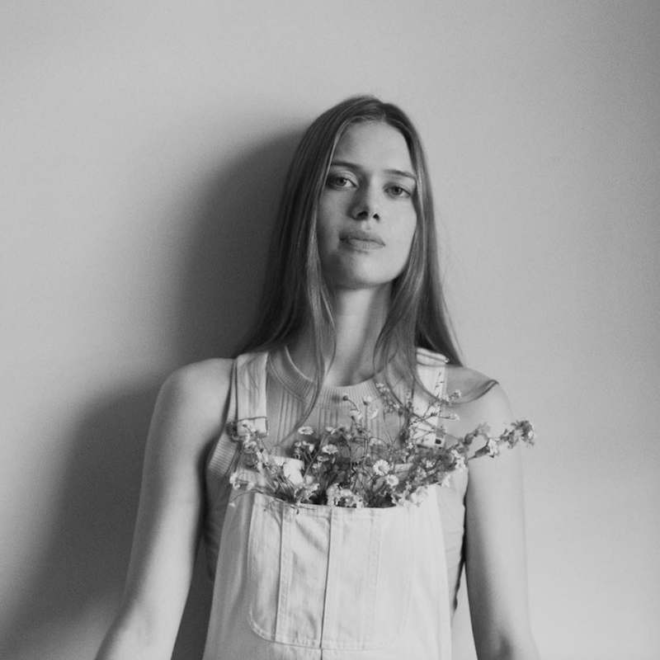 Morly - Up Above
---
Content Warning: Depression
Most folk share (or can at least understand) the verdict that a 12-oz., half-filled glass of water is not something typically classified as a heavy object. Moreover, if asked to hold the glass, chances are one would be able to do so without any complaints of heaviness. However, if asked to hold the glass for an hour, one's arm might tire, and wielding this glass might be a bit more of a challenge despite its actual weight never changing. Now, imagine holding that glass for a day, a week, a year...most of your life. Depression is like a glass of water, the longer you have it in your clutches, the more difficult it becomes to stay afloat. For those sinking moments when arms are left quaking and emotions double as anchors chaining our feet, we cannot be more than grateful to the person or people who aid in our resurface.
London-based artist Morly hymns her own saving grace in her latest track, "Up Above." The emotionally grappling track plays as a siren song, inviting listeners to lose themselves in the beautifully encrypted memories Morly paints behind every verse. "Up Above" speaks to internalized battles the rising artist faces while also serving as an ode of immense gratitude for the individual in her life who pulls her "back to the sun...up above."
The song sits as the sixth track on her debut album 'Til I Start Speaking, which surfaced this past August. Gaining monumental momentum on her 2016 EP Something More Than Holy, her singing career was placed on a temporary hold once she was diagnosed with Lyme disease. In spite of her trials, the vocally enchanting artist continues her musical plight, utilizing both her "glass of water" and her loved one to aid in the creation of her own kingdom. Photo by Megan Kellythorn.
—
Bianca Brown
on September 29, 2021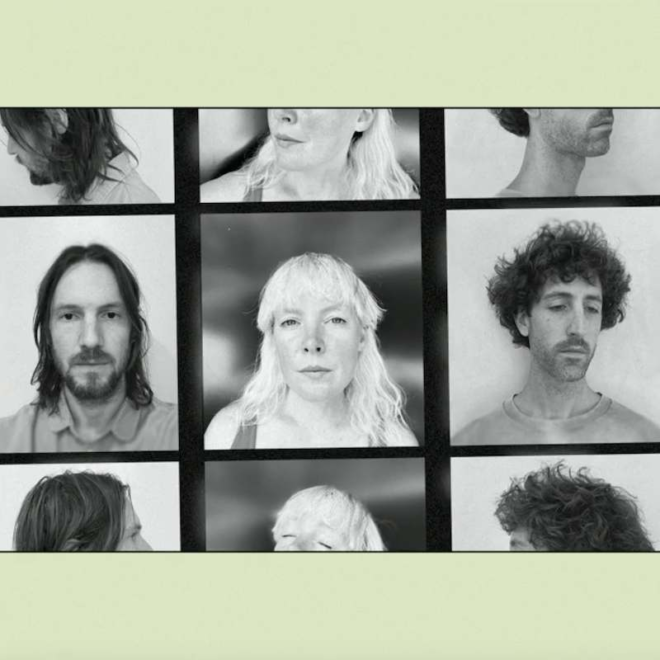 Amelia Meath & Blake Mills - Neon Blue
---
Imagine you're watching a car drive down a mostly empty highway; it's dark and late, they pull off into the parking lot of a 24-hour diner. A lambent neon sign hangs from the window illuminating the now-parked car's glossy exterior. The passengers get out and order coffees at the booth under the light fixture. The sign's glowing message shines against the glass, each letter taking a turn before they blink together. Feeling restless in their seats, they finish their coffees and decide to go: It's nothing new here anyway, they agree and turn towards the road. Onto the next spot, onto the next night, wherever that may be.
Amelia Meath's rich vocals and Blake Mills mellow and subdued instrumentation decorate "Neon Blue," a track that'll find you nestled within the ominous comfort of a late night and a good friend. The gently eerie debut single arrives as Meath and her Sylvan Esso-counterpart Nick Sanborn launch Psychic Hotline, an artist-led record company that strives to do right by creators in radical ways. "Neon Blue," along with its B-side reinterpretation by Sam Gendel, is the first of several collaborative singles to be released over the next few months. In addition to this project, entitled the Psychic Hotline Single Series, Sylvan Esso has announced that their self-titled debut album will be the first release of what they're calling the Psychic Hotline Reissues. Welcoming a new era of the movement-filled and sonically charged project that so many have come to love, "Neon Blue" masterfully scores the transition as a new chapter of Sylvan Esso begins. Photos by Blake Mills, Nick Sanborn and Marcella Cytrynowicz.
—
Jenna Andreozzi
on August 12, 2021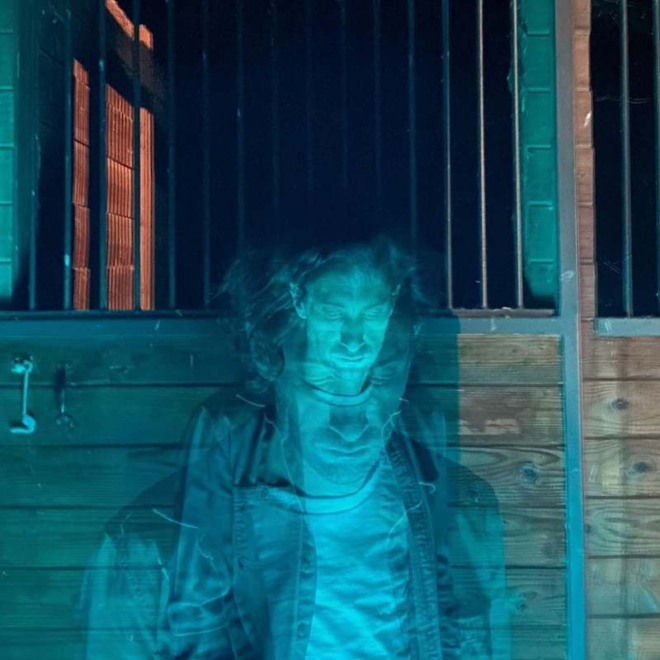 Atlas Engine - All I Want is Everything // Alternate State
---
With their newest EP When the Compass Resets… Part 1, indie rock band Atlas Engine brings us back into their expansive universe of sound with standout track "All I Want is Everything // Alternate State." The vocals of the band's founder Nick LaFalce and vocalist Meredith Lampe narrate an unbound, relatable sentiment, yearning for something that doesn't feel like it's ever going to come. There's no denying the atmosphere of nostalgia and desire that grows from start to finish. Artists like Atlas Engine so seamlessly weave together two individual halves into one cohesive story, like the track is almost in conversation with itself. The striking crescendos exemplify the tone of the song's body and the last portions retain that trademark gorgeous soundscape. We end with a montage of sound that blends perfectly and then takes its final rest. When nothing seems satisfying enough, let your ears find respite in the capable hands of Atlas Engine and their atmospheric, cinematic universe of sound. Photo by Atlas Engine.
—
Julie Gentile
on August 11, 2021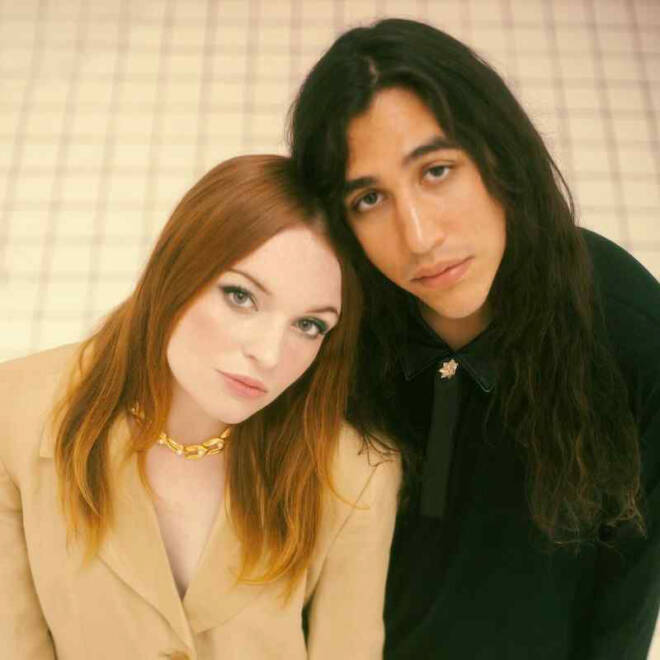 Drauve - Search Party
---
Dream pop duo Drauve is comprised of Pittsburgh natives, Victoria Morgan and Stephen Grzenda. In their second track out this year, "Search Party," Drauve musically captures a relatable story about finding oneself amidst the noise of others' expectations and opinions. Intertwined through textured euphoric reverb and echoing vocals, the lyrics reveal the singer's personal journey dealing with mental illness while grasping for a sense of her own truth. "Reaching for a sign of life 'cause there's no end in sight" reveals the necessity for an escape from what others think and how empowering it could be to simply to live authentically. A sense of honesty and inward reflection defines the song's journey home. The combination of airy vocals, lyrical depth and a mesmerizing, dreamy soundscape leaves us hopeful for more tracks from the duo. Photo by Jesse Schlauch.
—
Erica Tello
on August 6, 2021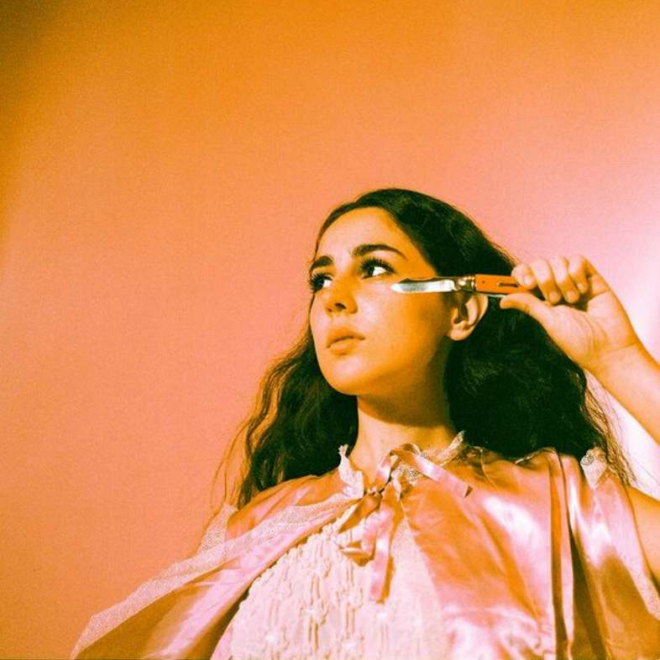 Samia - Elephant
---
What does it mean to be "too much?" Does it somehow, ironically, mean we're not enough for someone? It can feel that way when we try hard to please everyone, yet somehow fall short of their expectations. On "Elephant," Samia laments on this burden with arresting honesty and candid stream-of-consciousness thoughts about the cycle of disappointing others, then reconciling with oneself. Over distorted synths and lo-fi guitar, she sings, "I brought an elephant / To the most delicate place." When we fail to please people, it can be difficult to avoid placing blame on ourselves. But, it takes a hard-earned, emotionally resilient and self-assured mindset to realize that your expectations of yourself are the only thing that matters at the end of the day—that sometimes, you can only do your best to be a good person and bow out to preserve your energy when it isn't enough for someone else ("I reset my tolerance / Now it's easier to fail the audience"). Samia has learned one of the most important lessons in life, which she offers listeners in the most poignant lines of the song: "You cannot make everyone happy / But you can force a smile on their face / Just place your fingers / On each side of their mouths / And pull towards heaven / Until their teeth peak out." You can hear the track on her new EP Scout, out now via Grandy Jury Music. Photo by Sophia Matinazad.
—
Heddy Edwards
on August 5, 2021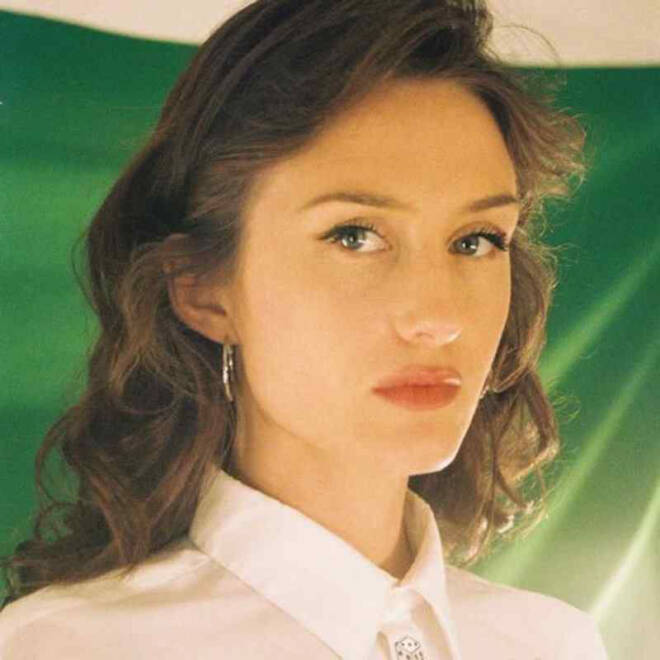 Caroline Loveglow - Patience Etc...
---
With her debut single, LA singer-songwriter Caroline Loveglow creates an indie-pop dreamscape with swelling synthesized pads, a tight drum groove and her silvery vocals. Produced by Loveglow herself, the song's use of hypnotic minimal instrumentation and a generous dose of reverb allows for her vocals to shine through. The melody is infectious and the hook will leave you singing along in your head long after the song is over. Euphonious, the track features lyrics that tell the story of laborious love and the slow and cautious attempts to make it work. Loveglow's songwriting is precise and punctilious, painting a clear image with few words and the poetic nature of the lyrics radiate with the line "if you don't mind, I want to see daylight through your eyes." "Patience Etc…" is a track that is sure to be enjoyed by fans of dreamy pop melodies and clever songwriting. Photo by Arianna.
—
Sofia Soriano
on August 4, 2021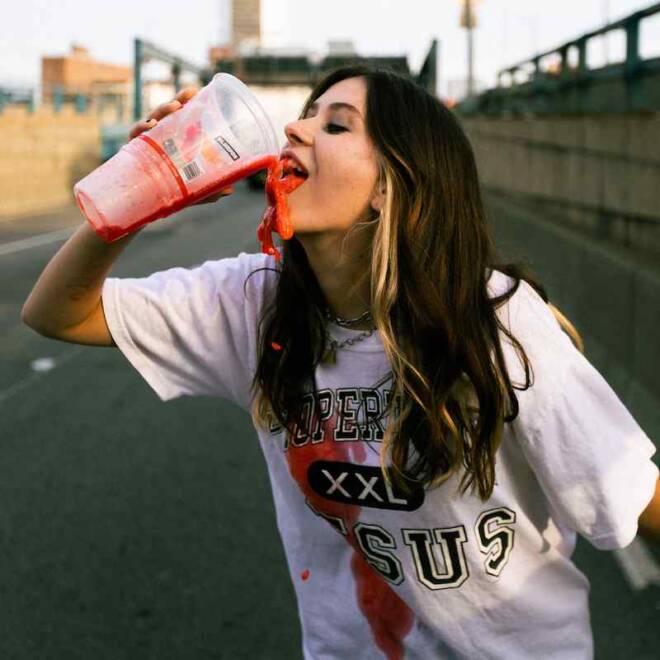 CARR - Loser
---
The latest single from New Jersey-born, Los Angeles-based musician CARR is the cathartic alt-pop breakup song we all need to hear at some point in our lives. Breakups are almost never easy, but it helps when you have a song like this one reminding you that you can do so much better, that you don't settle for less, and that you don't need to waste any more of your time on anyone who's dishonest or unworthy. The lyrics are brutal, deadpan in their delivery, the percussive beat heavily syncopated over the occasional high-pitched echo of a dreamy synth that lightens the song's tone and hints at optimism. Tight, muted vocals over pop-punk guitar riffs drag the song's subject mercilessly, as CARR repeats what feel like mantras, among them, "I'm glad you're gone, I'm glad I left," building towards the antithesis of the song's title. The last line of the song is a conclusive and undeniable takeaway we can all apply to ourselves in our relationships, romantic and otherwise: "Gotta be a winner if you're getting with me." Photo by CJ Harvey.
—
Maya Bouvier-Lyons
on August 4, 2021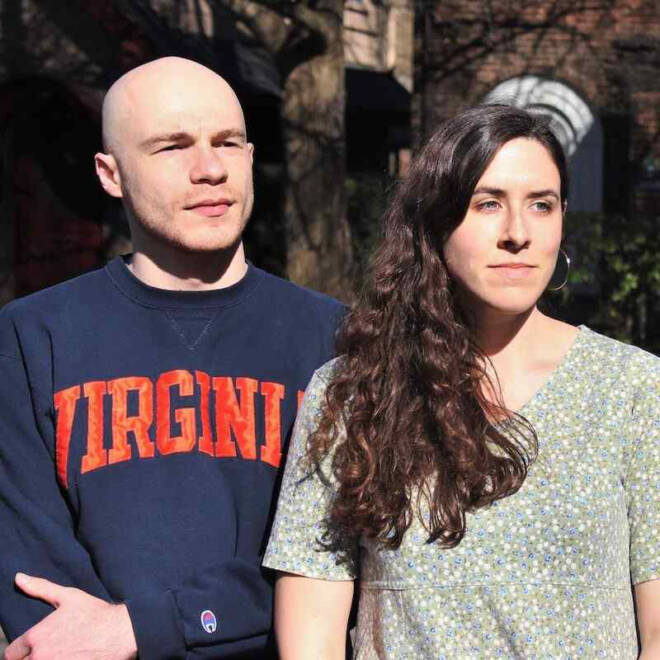 Zach Wood and Hollan - Water
---
The folk track "Water" finds its author caught in an undertow of their own invention. Neither belonging here nor there, the subject of "Water" is a victim to the formidable, pulsing current of indecision that plagues so many young people. This track is a gorgeous representation of that distinct, transient turbulence that meets every 20-something. Your 20s is truly the first period in one's life where they're confronted with societal expectations, but the way those expectations are handled is contingent on personality or circumstance. While some dive in full force and prosper, the nuances of self-actualization can leave some flailing for a time, struggling to keep plants alive. And others still, like our troubadour in "Water," would rather muse with wonder on future prospects and possibilities instead of hating or fearing them. But that doesn't leave our speaker free of tension: with the lyric "I have always been this way," as dreamy and endearing as it is indicative of its author, it's clear that the onus is on the speaker to balance the delicate push and pull of obligation/reality vs. freedom/dreaming. Bringing these themes to the forefront is an interesting and engaging songwriting method from Zach Wood and Hollan that has us looking forward to their collaborative EP Cowgirland, due out August 6. Photo by Anna Manotti.
—
Hannah Lupas
on August 3, 2021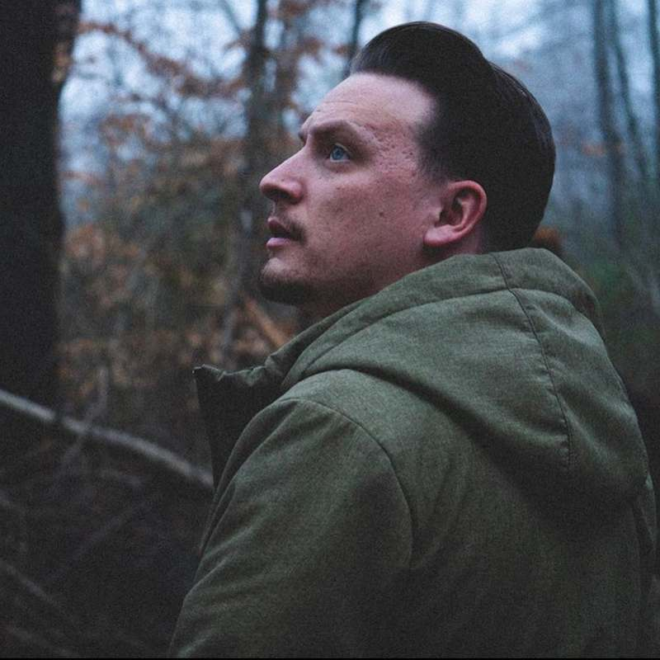 Thomas LaVine - Open Sea
---
The last thing he wanted to do was leave her, but the water cried for him in all of its stupid thundering pale blue. He was comfortable; his bare ass in the sand, her bare ass in the sand, their hands interlocked. Her tears were saltier than the sea's. She wasn't much of a swimmer, but the boy practically grew up with gills for skin. He drove her crazy, and she drove him home. But their car was as foreign a mode of transportation to them as a watery wooly mammoth or a Bowhead whale. They were young—young as they would ever be, and they were white—white as porcelain or milk. The sun shone hard on the nude beach. He cupped her miniature face in his large palms and, thirsting, slurped up her tears, his moppy black hair tickled her forehead. She wasn't scared anymore. They weren't going home. They were going into the open sea, she knew now, she could tell by the lighthouses in his eyes. He stood first, naked as he was on the day he was born—a day she would come to celebrate—and took off running, splashing, shouting, sensing, sending. She laughed, and she followed.
Thomas LaVine lifts listeners into the sentimental Wedding Crashers scene when Owen Wilson and Rachel McAdams have a heart-to-heart on the beach. That's how good of a job the indie-folk artist from North Carolina carries out on "Open Sea," a song that reads like a moment, dedicated to lovely decisions and the best of both worlds.
—
Mustafa Abubaker
on August 3, 2021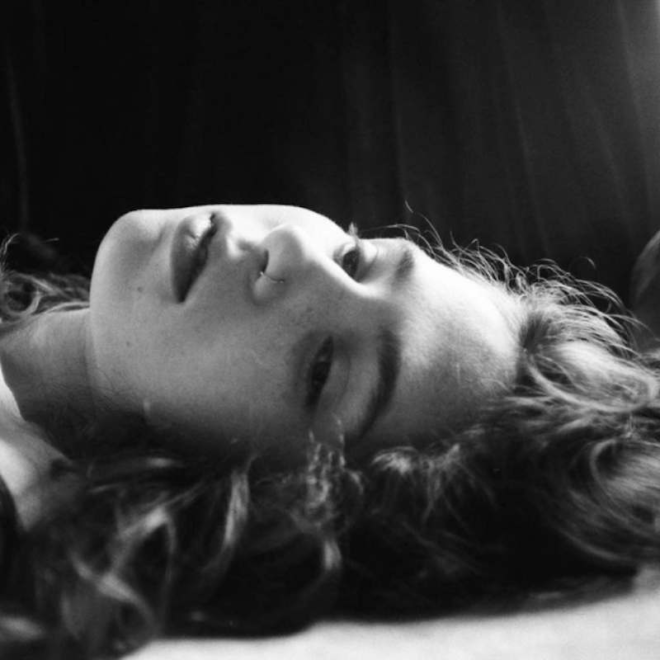 Clairo - Reaper
---
There are moments in Sling, Clairo's newly released sophomore LP, that feel so eloquent and personal, I have to remind myself that I haven't accidentally accessed someone's private voice memos. "Reaper" is one of these transcendent, mature and especially affecting moments on the record. A love letter to her mother (and the prospect of motherhood in and of itself), "Reaper" was the first track Claire Cottrill penned for the album. I'll refrain from over-explaining that this album is musically distinct from its predecessor Immunity—I'll let you have the pleasure of delving into it yourself. But it's worth mentioning, for this song in particular, that Clairo is emerging as an excellent folk writer. She's clearly drawing inspiration from some of the best Americana acts of the last century, emulating everyone from Joni Mitchell or Crosby, Stills and Nash to Fleet Foxes. But don't misunderstand: Cottrill is hardly a copycat. She's carving out a sound and a voice that is entirely her own.
I, like a lot of young people during the pandemic, had the opportunity to be home with my parents for a while. Reacquainting myself with them as an adult was inspiring and hard, and most frequently filled me with a sense of hope. It is this broken hope, a hope that comes from deep, empathetic understanding, that Cottrill communicates so effectively in "Reaper." This is why it resonates so deeply with listeners. This shattered but aspirational reaching toward life reverberates through the entire record and is punctuated in the frail, little pockets of her expertly sewn lyricism. "I'm born to be somebody, then somebody comes from me / I'll tell you about the Rabbit Moon and when to keep walking" are some of my favorite lines from this track, and are all the more permeating through Cottrill's signature soft vocals.
Clairo's ability to empathize so specifically with the speakers of her songs makes her one of the wisest and most interesting young performers right now. Sling was well worth the wait. It's a clear reflection of the hard work and thoughtfulness of an expert writer honing her craft. Photo by Adrian Nieto.
—
Hannah Lupas
on July 29, 2021