Buzzing Daily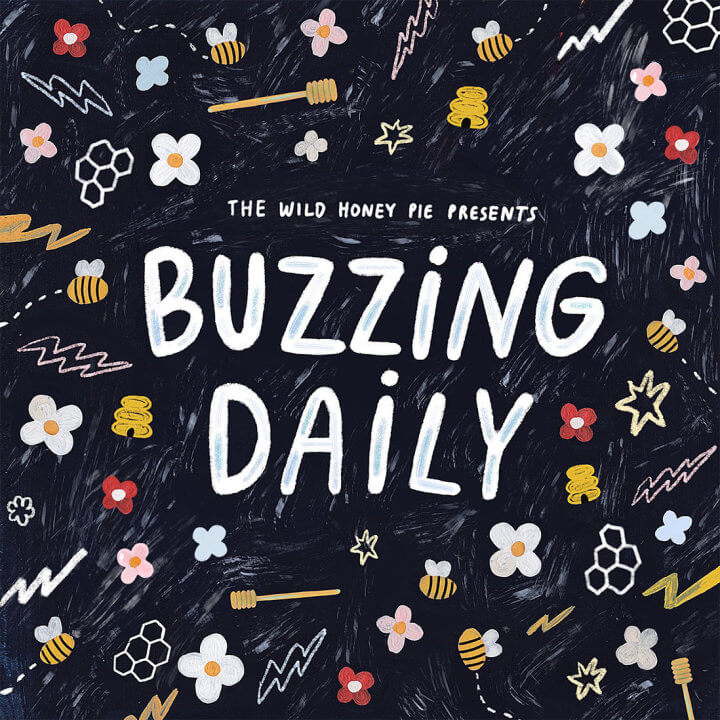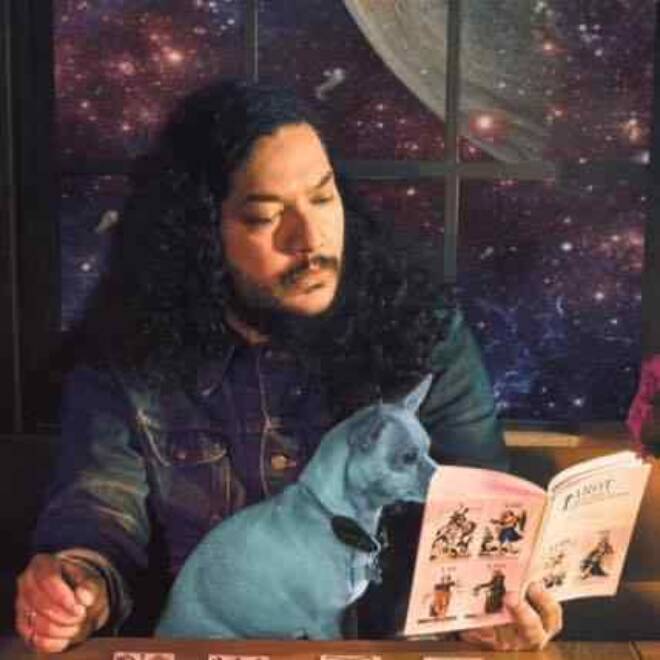 Margaret Chavez - Honeysuckle
---
"Honeysuckle" is a dark folk masterpiece in balance from Austin-based Margaret Chavez (Marcus Striplin). The track opens with hypnotic guitar arpeggiations that draw you in like waving wildflowers drawing honeybees. Then come the lyrics, which paint vignettes of tragedy that seem initially at odds with the cheerful guitar melody. As the song progresses, the track unfolds into a retrospective of loss and love. Each verse relays another heavy anecdote of someone the narrator has loved and lost in some form. The stories that hit the hardest are underscored with dark, warbly synths that make you feel as though you are being teleported into the world of memory. The lyrics are so heartbreaking, it would be easy for the song to sink into sadness as deep as Striplin's beautiful baritone voice; however, the buoyant guitar lines keep the song in the realm of bittersweet. It will be exciting to see what else Margaret Chavez has in store on their sophomore album "Into an Atmosphere," due to release July 31, 2020, via We Know Better Records.
—
Allison Hill
on April 24, 2020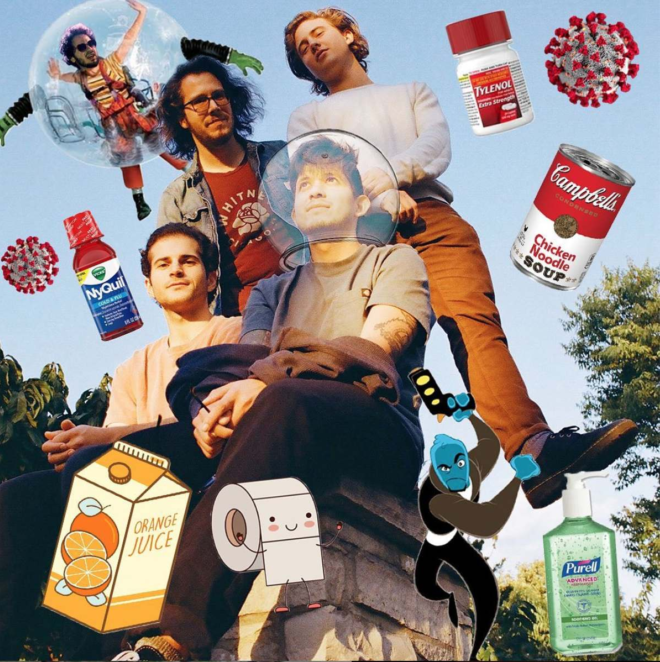 Hollyy - Miss the Feeling
---
Garage alt-soul band Hollyy dive into sleepless nights and feelings of fading and lost love in their latest single "Miss the Feeling." The track begins with a slow and weighty guitar intro, led by Brandon Couture, providing a repetitive and alluring hook as layers of light percussion, played by Rafe Soto, and velvety vocals laid down by Tanner Bednar breathe life into the single. As the singer laments over the light in his loved one's eyes leaving, the song calms and ponders, " Don't know how much more I can take / Not sure if I can carry the weight / Why'd I go and fall in love with you?" It then swells and transitions into an uptempo, soulful chorus full of driving guitar and robust bass, provided by Dominic Zeier, and a growing wave of percussion—all tied together with layers of horns and keys played by Peter Giere. "Miss the Feeling" continues its more uptempo trajectory, especially in the last-minute with well-blended background vocals, adding more dimension and making the inherently somber track also one we can't help but dance to.
—
Alessandra Rincon
on April 10, 2020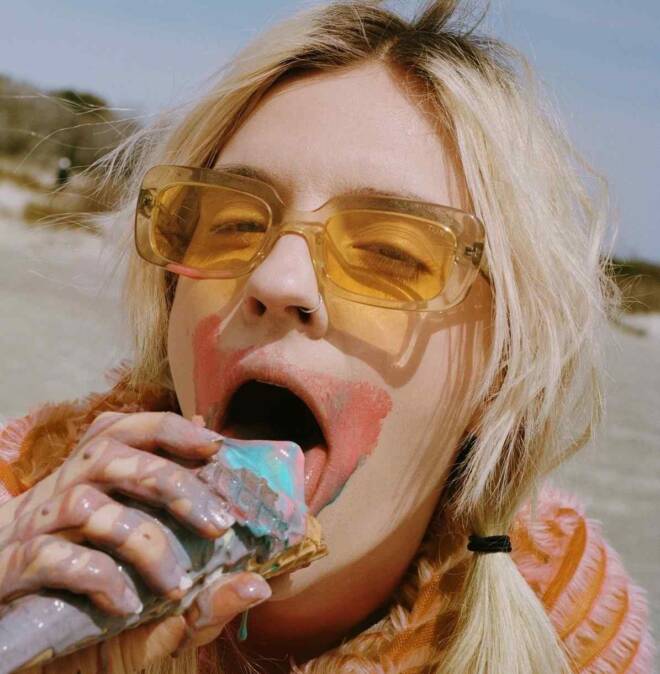 Liza Anne - Desire
---
Melancholia queen Liza Anne dropped a three-track EP on April 3, featuring "Desire," a softer and dreamier single compared to its predecessor "Devotion." This track is about shuffling through your days in a tequila-soaked haze, grasping for a feeling beyond apathy. Melodically, this song is beachy and sweet—not unlike her matching aesthetic, featuring here eating a melting and messy rainbow sherbet cone on the beach. But her lyricism is classic, honest and slightly anxious. It's so relatable, masterful and poignant, it almost feels too close to home. Though sung in a sweet cadence, the lyrics "I'm only livin' when the sun goes down" feel like a sucker punch. Liza Anne has the ability, as embodied in this track, to reach the listener in candid, necessary places. She takes you there whether you're ready for it or not. That's what makes her a leading lady in indie-rock right now. Listen to "Desire" wherever you stream!
—
Hannah Lupas
on April 9, 2020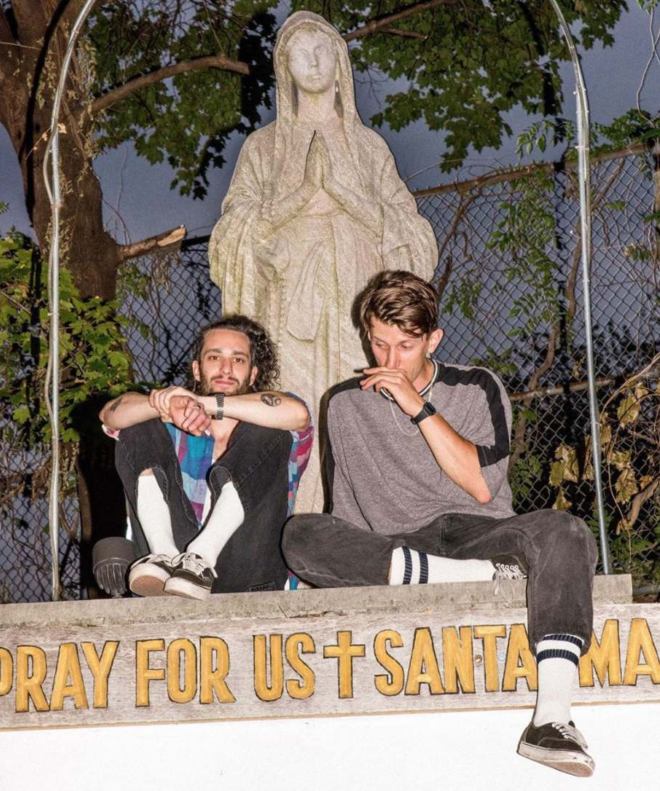 Surf Rock is Dead - Immaculate
---
From the moment "Immaculate" starts it draws you in, making you feel like you are floating within the chords. The booming chorus asks the question "do you feel the same?" further involving you in the track and giving you the chance to think about your current situation in a new, perhaps refreshing light. The BK-based, indie-rock duo, Surf Rock is Dead have managed to create yet another brilliantly crafted surf-gaze track that encompasses feelings of being stuck and needing to make some sort of decision in order to get out. With smooth, warbling synths and animated percussive elements, Surf Rock is Dead carry us through this particular moment in time with a stroke of hope in togetherness, in the relationships we have with one another. Be on the lookout for more releases from Surf Rock is Dead later this year.
—
Ian Lutz
on April 9, 2020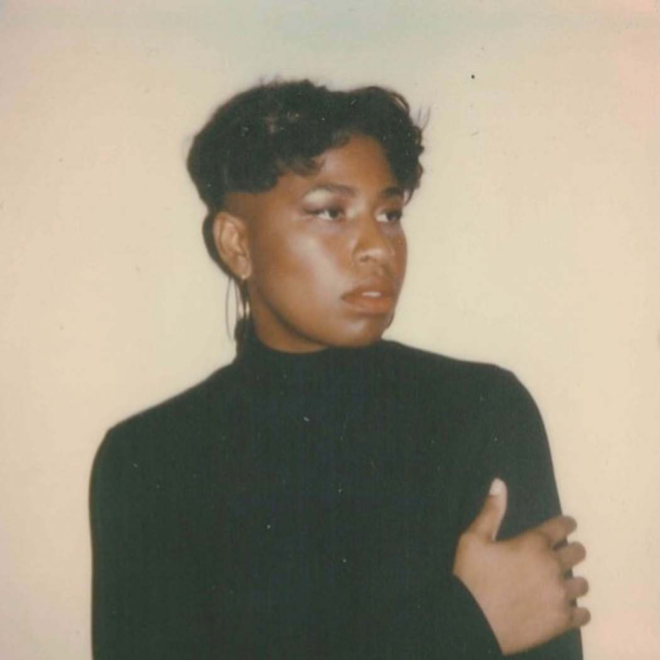 Orion Sun - Trying
---
Orion Sun grapples with loss on "Trying," a soulful ballad about the departure of someone dear to her. The essence of R&B and jazz tender a gentle approach to a weighty experience, and her soft crooning soothes as she offers condolences to herself. With a frank, yet warm sincerity, she sings, "I know it's not good, but sometimes I'm angry" on the song's only verse. "Want you to know / I hate it here without you," she repeats, and the track fades out to a battering synth chord and the crackle of vinyl. Somber themes aren't foreign to Sun, born Tiffany Majette, who shines best on her debut album Hold Space for Me through her emotional candor. On "tapping into that darkness," Majette says, "You could stay here, but you can't stay here forever...once it's out, it's out. I feel lighter, and I feel like I can move on." Hold Space for Me is out now via Mom + Pop.
—
Ysabella Monton
on April 8, 2020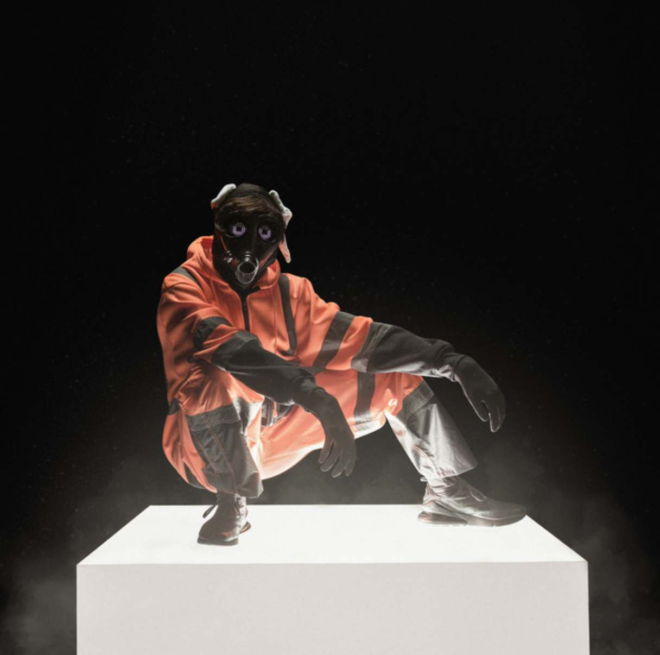 Car Seat Headrest - Martin
---
You'll be surprised to discover that a Martin is not addressed in this track, but a Justin. Maybe he is a Justin Martin. Who knows! What we do know is that Car Seat Headrest's newest single for their upcoming album Making a Door Less Open shows less angst and more dance. It's a nice tune for grooving around your house. Listen while cleaning or crafting; try adding it to your jogging playlist. From the intro, where the rapid guitar strums begin, you can tell your listening time will be well spent. Will Toledo's vocals are one of a kind and instantly recognized. It has been four years since Car Seat Headrest's last album Teens of Denial was released, but the familiarity of sound is ever so present. Making a Door Less Open is the side project of drummer Andrew Katz and 1 Trait Danger, and is set to release on May 1. Listeners will be introduced to Toledo's alter ego Trait, a man who wears a quarantine mask and a neon orange jacket. "When I'm high on the things that bug me / The morning news and instant coffee." There has never been a better time to connect with Trait's lyrics and persona.
—
Bailee Penski
on April 8, 2020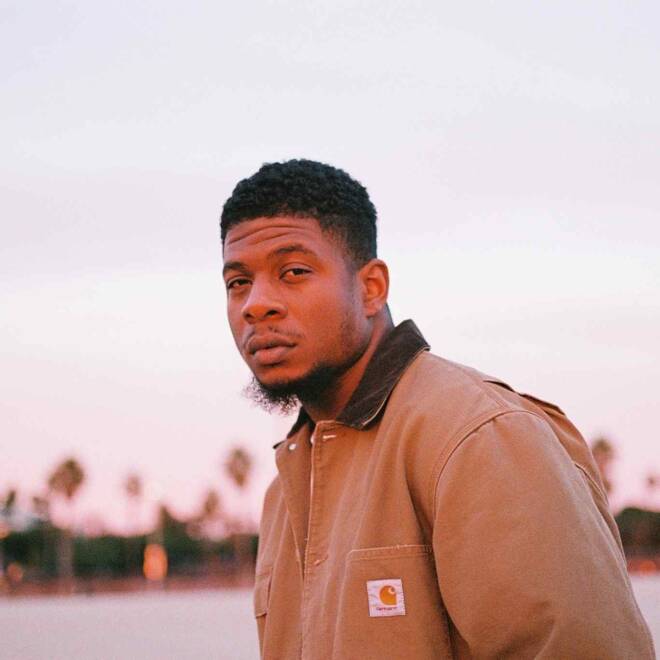 Mick Jenkins - Frontstreet
---
At this point, Chicago rapper Mick Jenkins is well on the verge of veteran status. He's been delivering incisive messages about race, society, and self-improvement through his signature brand of omnivorous multi-layered wordplay since well before his breakthrough 2014 mixtape The Water[s]. Now that he's "stamped up two whole passports," on "Frontstreet" he is ready to go off on his haters until they start acting like grown-ups. The masterful urgency in Kaytranada's shadowy production has Jenkins sounding like a superhero preparing for a night ride, even from the track's first moments. But once Jenkins really starts in on how he feels about all the lies, the beat swells sympathetically like a tuning fork to his limbic system; and before you know it, you feel it too. Before you know it, the track turns into an alley and through the bushes, and it's gone. At just over two minutes, it leaves you feeling like it's got to be a trailer for something more—and who knows when Jenkins will drop his next full-length project. But goodness gracious, he sure packed this one full of enough brain and heart calisthenics to get us through until then.
—
Karl Snyder
on April 8, 2020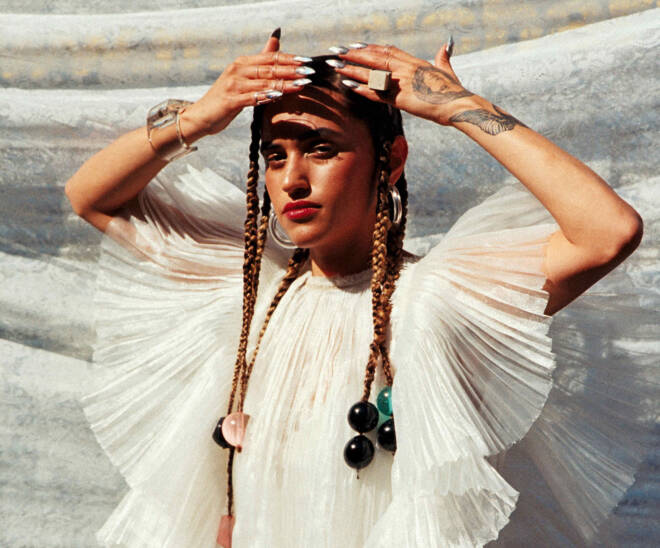 Empress Of - Love Is A Drug
---
Amidst the chaos that has been this year, the things that we hold on to have the power to keep us sane. For fans of decompressing with new tunes, Empress Of (aka Lorely Rodriguez) brings us to a headspace that transcends houses and apartments with the release of her third project I'm Your Empress Of. "Love Is A Drug" is a standout, both produced and written by the ever-talented Rodriguez. Even at the start of the track, it's hard to not get hooked by the lively production–capably filling your head with urges to get up and move. It's catchy and danceable, like so many of her projects, with expertly placed synths that transport you to that perfect night out. And once you pair the instrumental foundation of the song with Rodriguez's gorgeously chilling vocals, there's no way you can escape the addiction that is Empress Of. Along with club-ready "Love Is A Drug," I'm Your Empress Of holds so many musical gems that you can stream now!
—
Julie Gentile
on April 7, 2020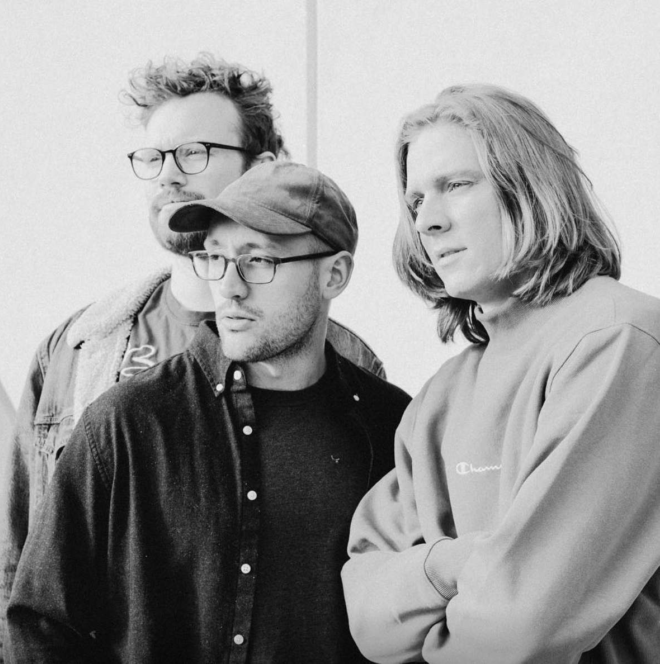 Future Generations - Down and Out
---
On Future Generations' new single, "Down and Out," Eddie Gore yearns for a mere moment of true relaxation, an escape from the daily grind, as he describes the rewarding feeling of kicking back and really choosing to do nothing. Right about now, a lot of us are wishing for that feeling; because while quarantining doesn't exactly feel like "moving a million miles an hour," most would not describe it as carefree, either. Luckily, by the time Gore has finished describing the way he wishes he could "let his mind just wander," the instrumentals have already shifted reality, and suddenly it's summer. Sunshiny keys and splashy drums evoke a slow seaside bike ride or an afternoon picnic in the grass, and we are there too. "Remember summer?" the guitar riff seems to say. "It's almost here." And if you take a deep enough breath, you'll probably even get a glimpse of July, regardless of the actual weather. So much for being down and out.
—
Karl Snyder
on April 7, 2020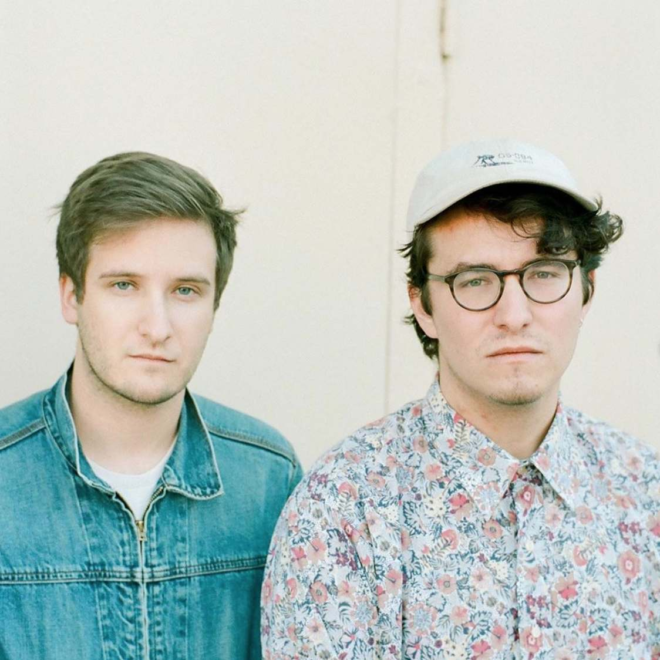 TOLEDO - Lovely
---
Brooklyn-based duo TOLEDO, comprised of long time friends Daniel Álvarez de Toledo and Jordan Dunn-Pilz, have returned with their new single "Lovely." The charismatic track is the first bit of new music from them in a year. "Lovely" has a light and intimate vibe to it, giving it a somewhat happy ballad feel. The track is the band's attempt at a happy song and explores the feelings that arise after meeting someone who changes your worldview. The cozy single begins with samples of barking dogs, subtle fluttery horns and ad-libbing—sonically painting a sunny, spring day. Full of pulsating drums, driving rhythms, glitching guitars and sensitive lyrics, "Lovely" is a song that will get listeners thinking of the people who mean the most to them.
—
Alessandra Rincon
on April 7, 2020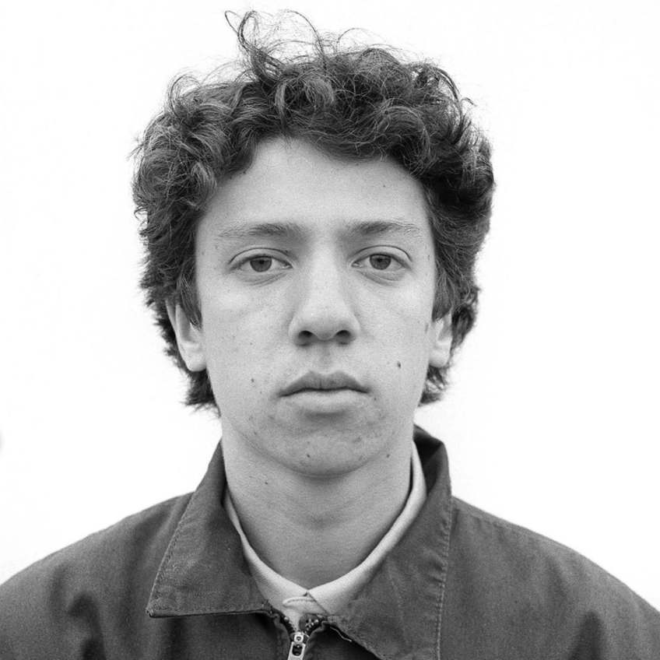 Postcard Boy - Dazed
---
"Dazed," the latest release from San Diego's Postcard Boy is a mesmerizing meditation on the artist's connection to his own art. The track opens with lush, open guitar chords that evoke vistas and far off horizons, perhaps echoing the artist's own myriad thoughts. This track is overflowing with vocal treatments, moving in and out of characters that reflect the conflicted state of mind described by the lyrics: "Pushing me away / Is it even loving like that? / Pulling at me again / How can I keep loving you back?" By layering these vocals over a beat that defies the listener not to groove and a wide, distorted synth bass, Postcard Boy successfully creates a melancholy, romantic sonic world with space for thoughtfulness. It's a space in which he "chose to be a ghost / in hopes that I could relearn how to love you right."
—
Mikhal Weiner
on April 6, 2020