Buzzing Daily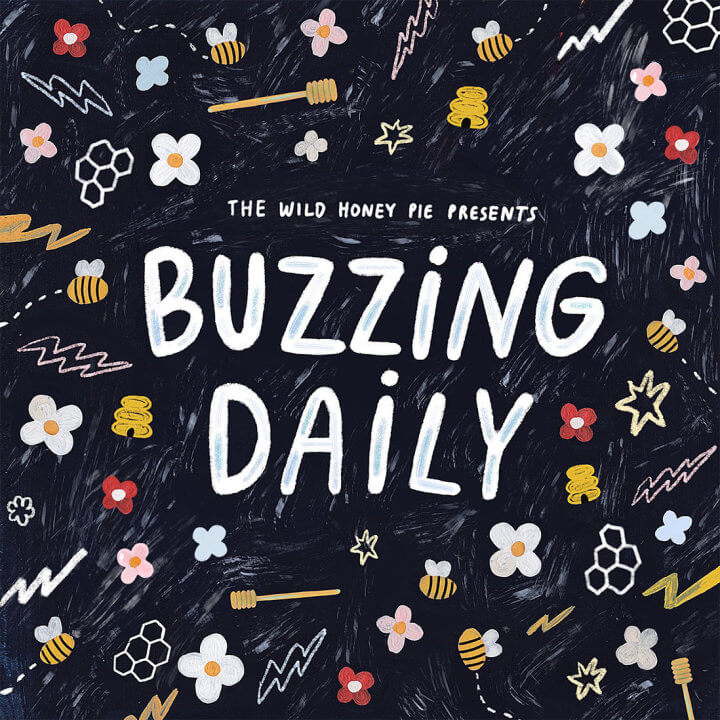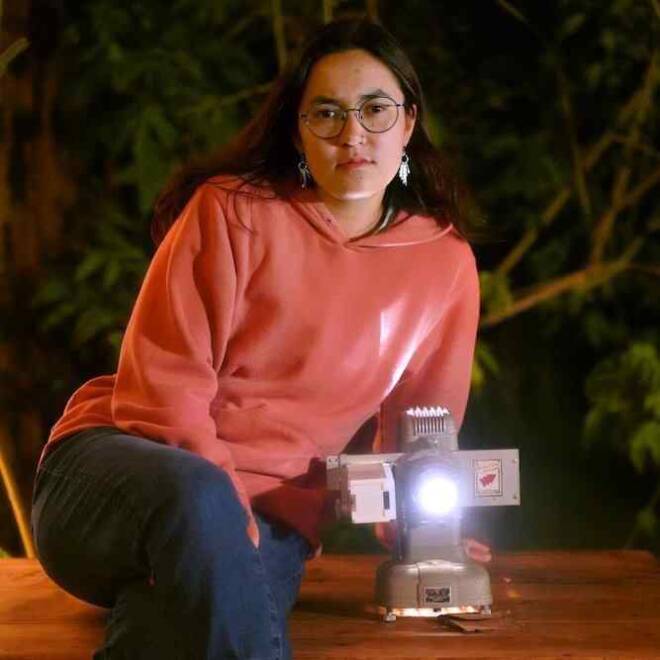 Mackenzie Shrieve - In the Before
---
When I first heard "In the Before," I didn't have any words to describe it other than "pretty... just so pretty." The heart of the song is a gorgeous acoustic guitar melody that's warm in the same way a cup of coffee is when you're across the table from somebody you've been looking forward to seeing all week. The instant the guitar finishes introducing the melody, Mackenzie Shrieve's voice jumps in — like the lyrics are announcing thoughts that have been lingering at the tip of her tongue for ages already. Her voice picks up melodic threads from the guitar, weaving and bobbing in a way that feels as unique as it does familiar. Sweetness coats every syllable as you sink deeper into the story. It's a love story, though the lyrics never mention the word "love" at all. Instead, they narrate the quiet way you start to notice mutual whispers of affection. Lyrics that could almost be for anyone. A slightly lingering step as you pass by their door, wondering if they're home. Delicate affirmations that your relationship is valued. They always stop short of a dramatic gesture, remaining in the hazy realm of something you only notice because you know each other so well. Each verse welcomes a subtle new instrumental layer that bubbles under the surface. It's a slow but inevitable build until the song suddenly swells with so much love that it bursts at the seams. Finally expressed and fully reciprocated, the song re-centers to its heart. The acoustic guitar closes the chapter, as lovely as it began, ready for what comes next. "In the Before" is sonic storytelling at its best. It just sounds how love feels. 
—
Allison Hill
on October 5, 2020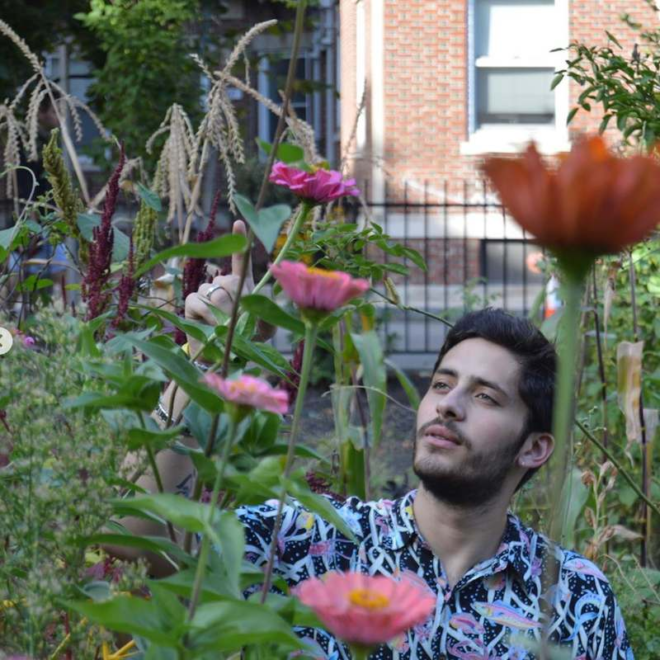 Will Davila - Yours
---
"Yours," the latest single from Will Davila, fits perfectly into his catalog of easygoing songs with skillful guitar work and heart-on-the-sleeve lyrics. The vocals are warm and, at times, slightly muffled. The song's raw honesty shines through a cloud of mellow keys and guitar, as Davila expresses uncertainty about a relationship: "What if I tried to do the same? Would you need me in your life like you did before?" It's a song about commitment, the patience to wait for someone else ("Just as long as I'm the one you're waiting for,") and especially, the desire to treat them better than they have been treated in the past ("I won't be like him 'cause it's not what you deserve"). "Yours" goes down as smooth as its tender message; the understated arrangement and gentle groove make way for emotive lyricism and vulnerability. When Davila sings, "Baby, I'm all yours," he leaves it all out in the open.
—
Siena Ballotta Garman
on September 22, 2020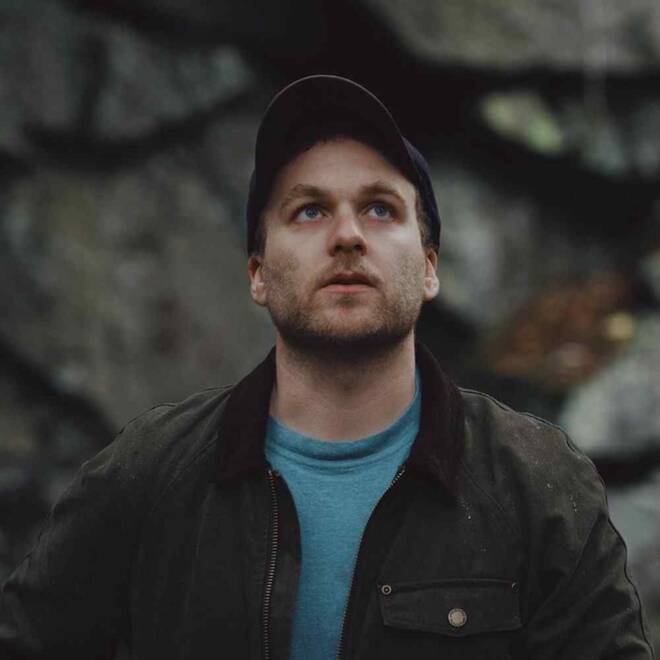 Cape Francis - Haunted
---
Cape Francis is the solo project of Kevin Olken Henthorn, former singer/songwriter of Brooklyn indie rock band Stone Cold Fox. Embracing cooler, softer textures under his new folk moniker Cape Francis, Henthorn exhibits his chameleon ability to transform his sound into something more similar to Cigarettes After Sex or Yoke Lore than the grittier rock mentalities of his former band. "Haunted" is a single off of the new album Plateaus, which was released on September 18. This track seems to be about the neurosis of coping with social stress. Musically even-keeled, it nicely juxtaposes the rising tension in the lyrics. Henthorn's gentle vocals remind me of Winston Yellen's (of Night Beds) voice on his earlier work (like "Cherry Blossoms" on Country Sleep). 
Listen to "Haunted," and all of Plateaus, wherever you stream.
—
Hannah Lupas
on September 22, 2020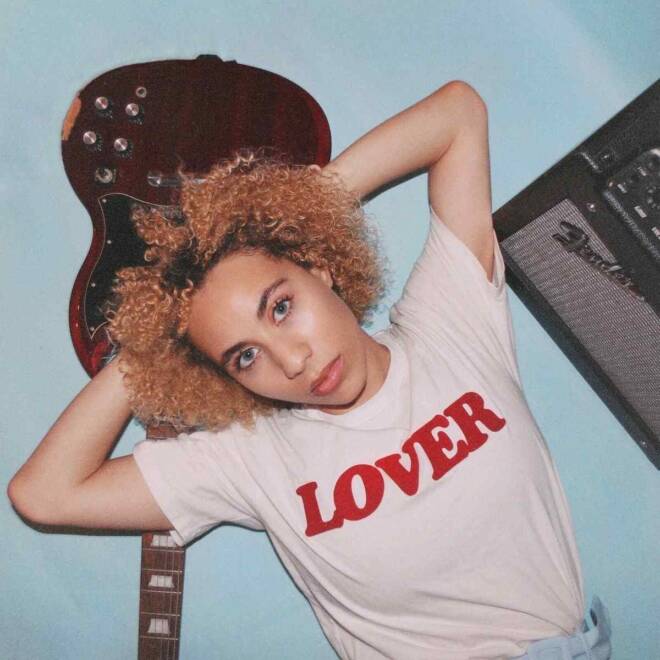 Lani Renaldo - Trainwreck
---
Lani Renaldo's "Trainwreck" is a dreamy garage rock anthem for every 20-something dwelling over how late is too late to reach your full potential. As one of six songwriters selected for GRAMMY Camp as a high schooler, the LA-based songwriter and multi-instrumentalist is no stranger to a gifted child syndrome of sorts. In her case, it manifested as a panic disorder that had her believing "I could never live out my dreams."

Rather than fostering my creativity, a life of gifted schooling impaired me with a thrumming pressure to prove myself to no one in particular. I'd never felt more lost than the moment I realized, as Renaldo sings, that "I was the golden child, but now she's gone." Writing was the only skill I ever felt I had, but in a society that measures success by financial gain rather than fulfillment, it seemed so useless. Much like Renaldo, I was resigned to an endless cycle of "passing go to cash another paycheck" because I lost the ability to believe in myself as a writer. 
While the pandemic has shifted the way we live, I've been working on nurturing my talent, both for stability and as an act of self-care. There's no doubt that Renaldo has honed in on her craft as well, with her self-produced NOHEARTBREAK2020 EP due out sometime this year. So how late is too late to make those dreams come true? The answer, according to Renaldo, is never.
—
Ysabella Monton
on September 21, 2020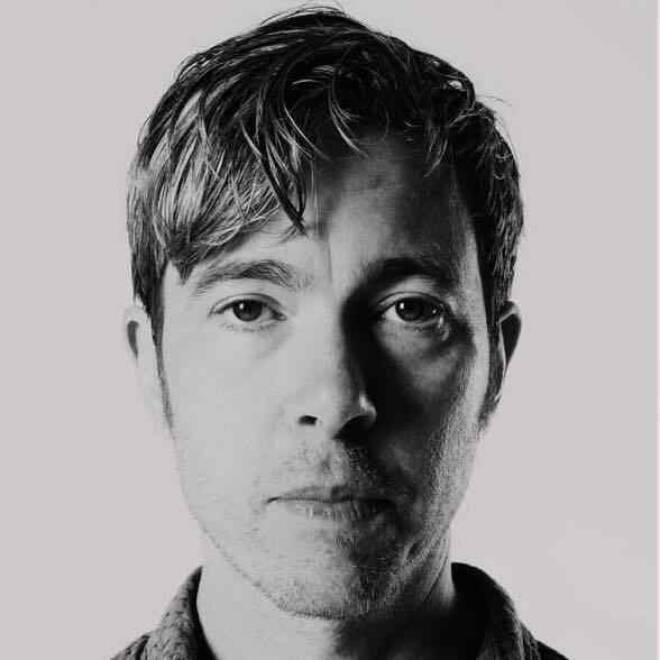 Bill Callahan - Let's Move to the Country
---
A true romantic, Bill Callahan sings from the heart of a wayward troubadour in "Let's Move to the Country," a track off his most recent album, Gold Record. An exhibition of his love and reverence for the old west, Callahan dons a figurative cowboy hat in his discography as he talk-sings his way through loafing country western lullabies and ballads. "Let's Move to the Country" is a sweet, simple love song. It feels like Callahan is pleading, holding his hat against his chest. He paints the vision of what their lives would look like now that he's put his roving days behind him. Callahan previously included this track on his album Knock Knock, under the moniker Smog. Callahan performed as Smog until 2007, when he stylistically shifted from underground rock to more Americana style sounds. Gold Record was released on September 4. Give it a listen wherever you stream.
—
Hannah Lupas
on September 21, 2020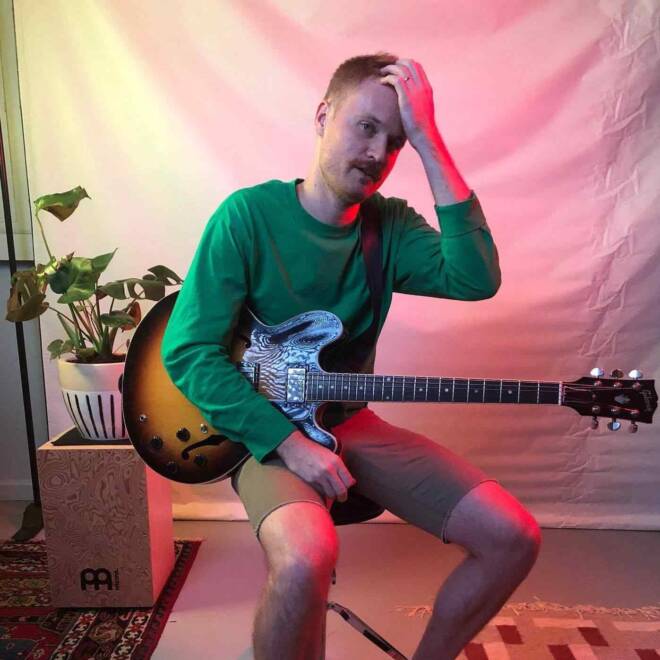 Abe Parker Feat. Paul Russell - Somebody New
---
Singer-songwriter Abe Parker and rapper Paul Russell's new single "Somebody New" is a perfectly sweet love song about how "this could never be a song for somebody new." The two met via Reach Records' Christmas album The Gift when Parker took notice of Russell's verse on the track "We Three Kings." Russell's laid back flow is perfectly accented by reverb-heavy guitar and minimalistic beats that make it feel like the perfect low-key summer track as he takes the lead on the first half. He tells the story of a relationship starting with "you know we met back then / acting like we understand art" before mentioning the passage of time and leaning into the chorus. It's sweet and romantic while being grounded in reality and small details. Parker takes over after the first chorus and tells a story of his own, singing, "played for keeps and girl you got my life / didn't even have to try." The sweet and smooth collab is a perfect way to end the summer.
—
Corey Bates
on September 21, 2020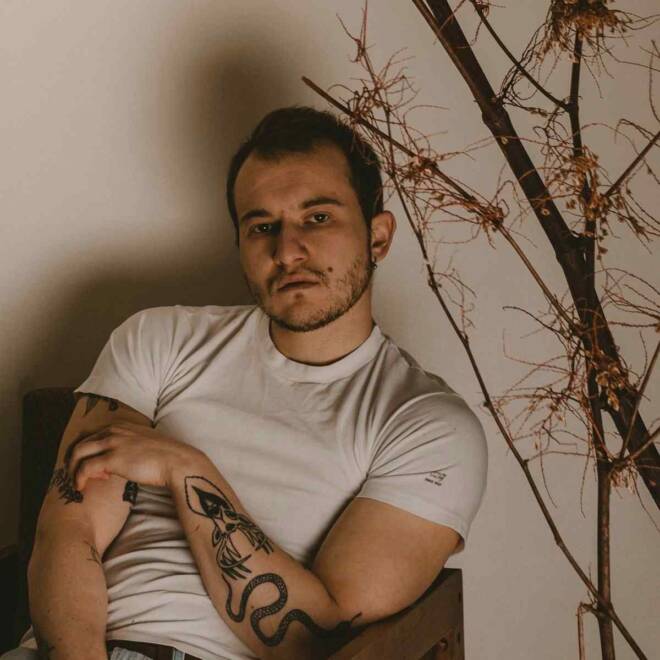 Izzy Heltai - Songbird
---
Izzy Heltai has a talent for demonstrating nostalgia and incentivizing reflection. "Songbird" is an early glance at Father, a nine-track exploration on matters past and present that is bound for stores and streaming platforms on October 9. Here, surf-rock meets folk to underscore a light case of introspective questioning. Though romantically afflicted, Heltai keeps a playful posture that rings out like a daydream. The speaker is refreshingly bashful and dodges direct discourse with the subject of his affection. Instead, he seeks the advice of his friends in the audience. His under-confident message meets a generous, full-bodied sound to convey the reality of passion — a conflicting force of total presence and inner retreat, all at once.
—
Daphne Ellis
on September 21, 2020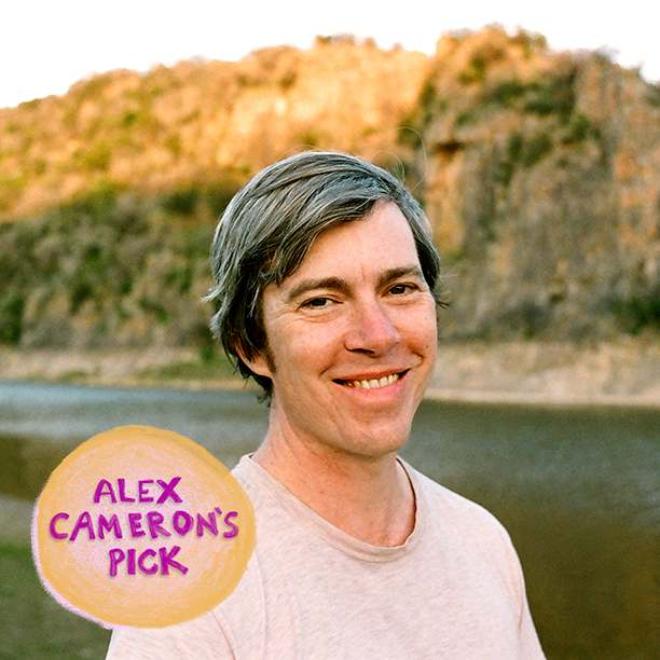 Bill Callahan - Pigeons
---
Bill Callahan continues to set the standard for storytelling with these new songs. My goodness. Just listen to the opening passage. If that doesn't set fire to your soul then I'd wager you and I ain't wading in the same bayou. Tune in. — Alex Cameron

In his latest EP of demos, Alex Cameron rehashes some of his songs from his 2019 album Miami Memory, but this time, we hear them under a slightly different light. Instead of the brass, bright, strobe light of a strip club, his new EP Miami Memories takes us back to the VIP private room. Photo by Hanly Banks.
—
Alejandro Veciana
on September 18, 2020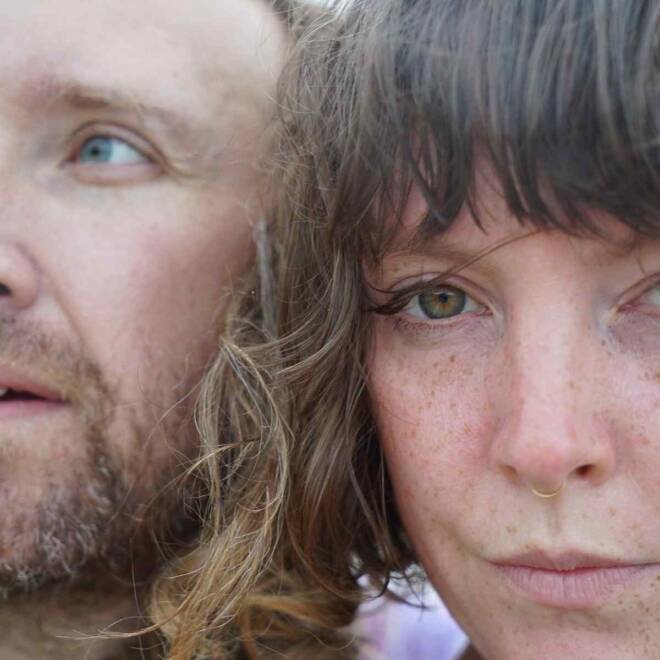 Sylvan Esso - Frequency
---
Mellow, gleaming electronic pop duo Sylvan Esso is committed to their signature elegance and free-forming sound with their new track, "Frequency." Aligning with its lyrical themes, the song has a magnetic force, melting down within the listener and creating space for a pulling movement inside the body — which can be seen in the video for the song, brought to life by Moses Sumney's creative direction. The absence of percussion in the track is a clean, soft representation of the girl Amelia Meath is singing about, a woman with alluring energy that cannot be fabricated. This girl is enchantment in human form:  "She's the one, I swear to God / A frequency, she's got a frequency / and I caught it all over me."
On September 25, Sylvan Esso, a.k.a. Amelia Meath and Nick Sanborn, will release their third album, Free Love, featuring the tenderness of folky sound as well as the rhythmic tug of war that they have become known for.
—
Laney Esper
on September 18, 2020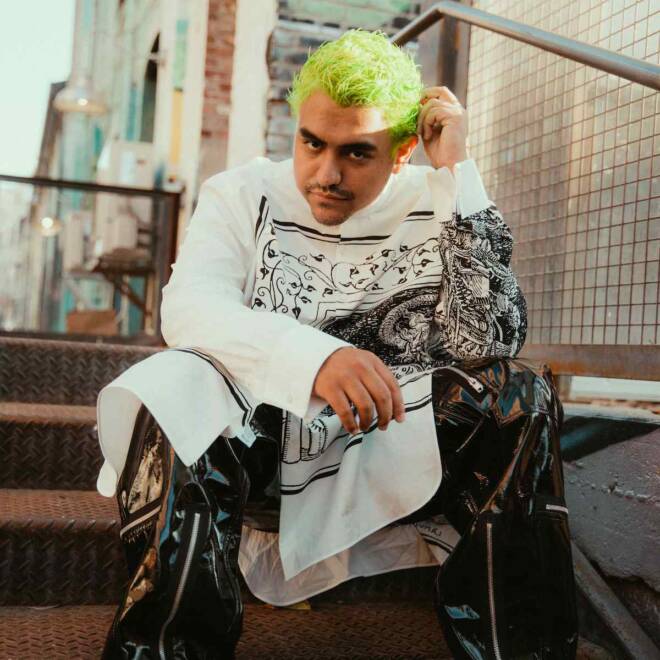 Scarypoolparty - Return2Sender
---
The new EP from LA-based Scarypoolparty (solo project of Alejandro Aranda), Doom Hologram, opens with "Return2Sender"—the first of an eight-track story, meant to be played in order. Lingering just under five minutes, "Return2Sender" encapsulates the feeling of watching raindrops roll down the window, as golden candlelight flickers and once-fresh flowers on the table slowly wither away. Throughout the ethereal track, the scent of broken promises is as fragrant as wilting roses, leaving the listener to once again taste the words they wish they'd said to someone ("You take my words and break me down / I wrote you letters just to say 'I love you' / And now I know that you would tear them all apart"). The track allows Aranda, an American Idol alum, to flex his pop sensibilities and brings to mind the exact inspirations referenced in the release's press statement—that he "channels the prodigious dexterity of John Mayer overlaid with the ethereal pop of The 1975." Aranda's hurt is undeniably palpable, and this candor is the heartbeat that drives the song through its melodic turns and an aching acoustic interlude. But, as great art is so often made, Aranda turned heartache into a glowing and visceral connection with his listeners — and one they won't soon forget. Photo by Nicole Busch.
—
Heddy Edwards
on September 18, 2020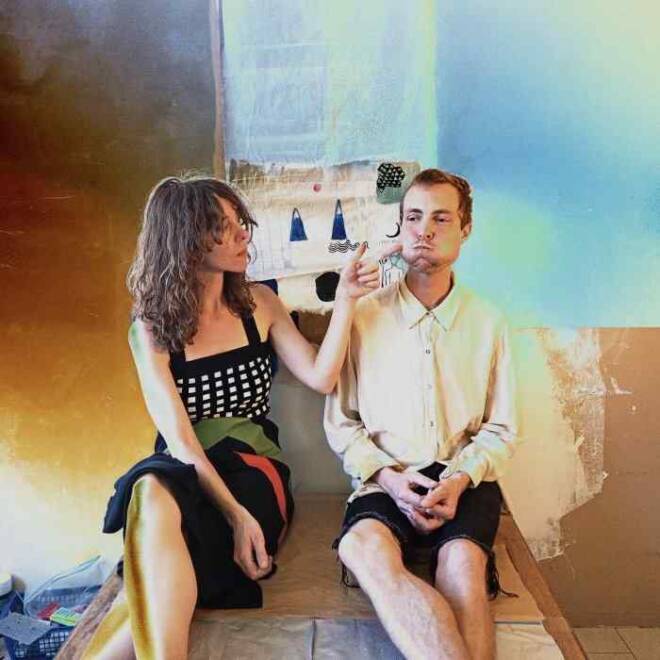 rincs - Or Is It Just You
---
rincs are the L.A.-based duo of Rebecca Ramirez and Bjorn Winberg. Their music is incisive and eccentric, with the occasional punkiness of Ramirez's vocals casting a moody shadow over their poetic lyrics. rincs value brevity and melody. As with "Or Is It Just You," their songs tend to burn fast and bright before fizzling out at just the right moment. They've said all they need to and delivered their message with singable indie-pop sentiment. "Or Is It Just You," their most recent single, conveys the jarring realization that everyone lives within their own distinct reality — what looks upside down to one person may look completely normal to another. Sometimes it's a realization full of possibility, and sometimes it's a terrifying one. This song mostly deals with that second feeling, creating a slow buildup of disorientation enhanced by cyclical guitar riffs. There's also some quirky instrumentation — the thumb-piano solo that drives this track towards the final chorus is one of several reasons it's well worth a listen.
—
Siena Ballotta Garman
on September 18, 2020