Buzzing Daily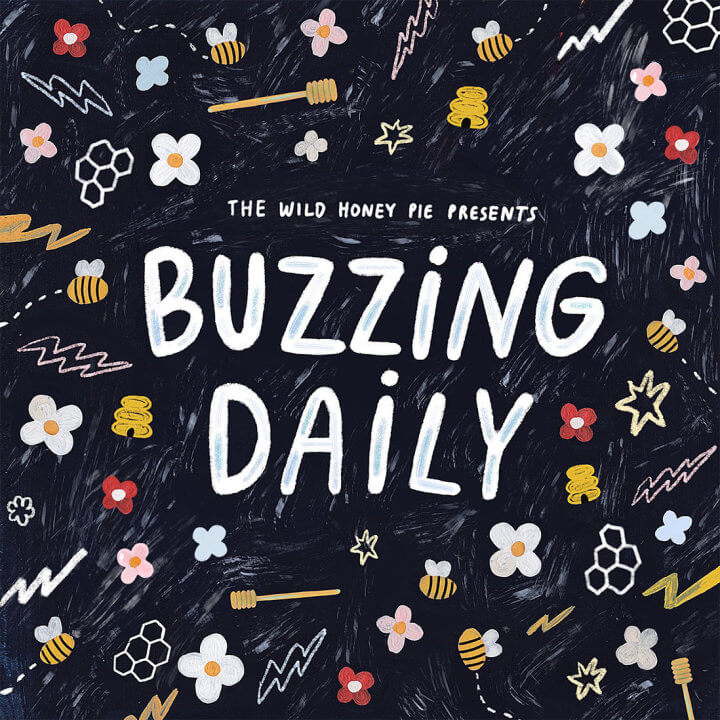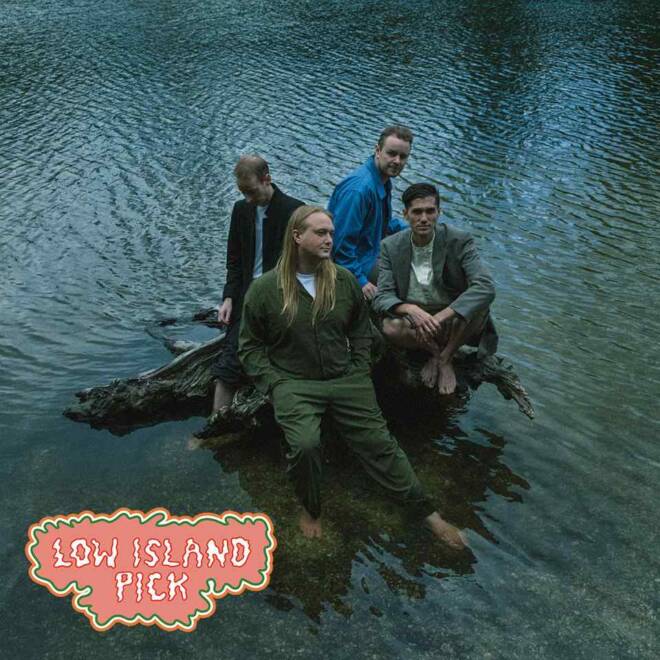 Low Island - Momentary
---
This week, Oxford-based quartet Low Island is taking over Buzzing Daily to walk us through select tracks from their debut album, If You Could Have It All Again. Follow along as they delve into the modern synth rock-tinged record, which they've deemed "a love letter to a wasted 20s." Photo by Evelin van Rei.

Momentary is a song about unrequited love. It's about wishing that the strength of feeling that someone instilled in you is something that you could give to them, and how so often love's trajectory can travel along steep inclines only to be met with abrupt cliff edges. But what the song is trying to say is that in spite of all that, it's always worth being honest about how you feel, no matter the outcome, because only then can you find the strength to move on. It's a cliche but it's true. — Low Island
—
on April 23, 2021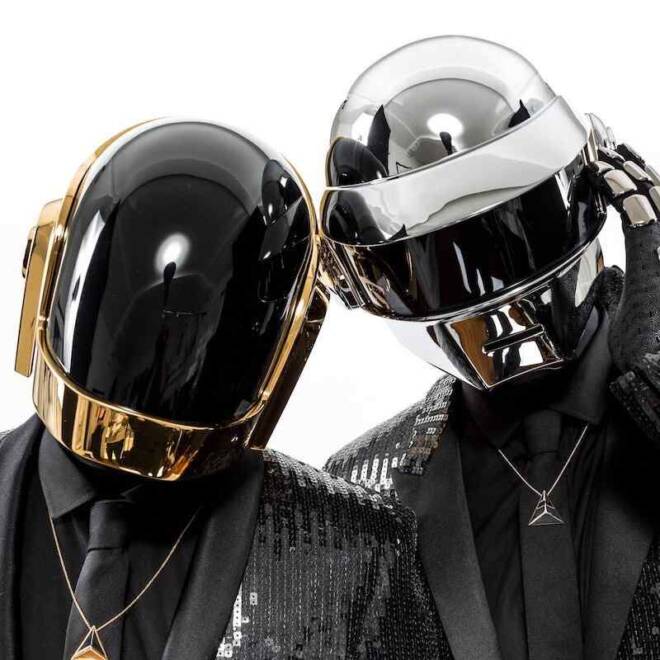 Blast From The Past

Daft Punk - Derezzed
---
Of all the songs in the Daft Punk catalogue, I know it definitely seems odd that I'd choose to talk about "Derezzed," the hyper-energetic electronica hit from their acclaimed score for Tron: Legacy. Daft Punk is known for their pop anthem stand-outs like "Get Lucky" and "Starboy," and these songs continue to thrill music enthusiasts and jazzercise moms alike. The quality of their music is exhibited in their longevity. And if evergreen beats were ever a thing, I'd say they're best represented in Daft Punk's Tron album.
"Derezzed" is obviously cinematic, punchy and fun. It perfectly encapsulates the sci-fi, action thriller nature of the film while being an absolute banger on its own. What I love about this song, and their decision to make a children's movie score in the height of their musical popularity, is the pure counterculture of it. The decision to continually choose projects that excited them instead of projects they "ought to pursue" made them a more groundbreaking and "rock-n-roll" band than most of their peers. It's for this reason that you can't help but respect Daft Punk's decision to step away from the industry. They pursued their craft and their genre when electronica and house music were mostly considered taboo and inaccessible. They brought house beats to the radio and made the world fall in love with them, all while being true to their original vision. They've proven they're a band worth watching, even though they've been mostly dormant for the last 8 years.
Seeing Daft Punk hang their helmets for good is a hard loss, but they've left us an incredible body of work that'll be worth returning to again and again. I recommend listening to all of Daft Punk's Tron: Legacy album on a night drive. "Derezzed" arrives about halfway through the album, and it's completely immersive and an absolute blast. Photo by Chad Batka.
—
Hannah Lupas
on March 3, 2021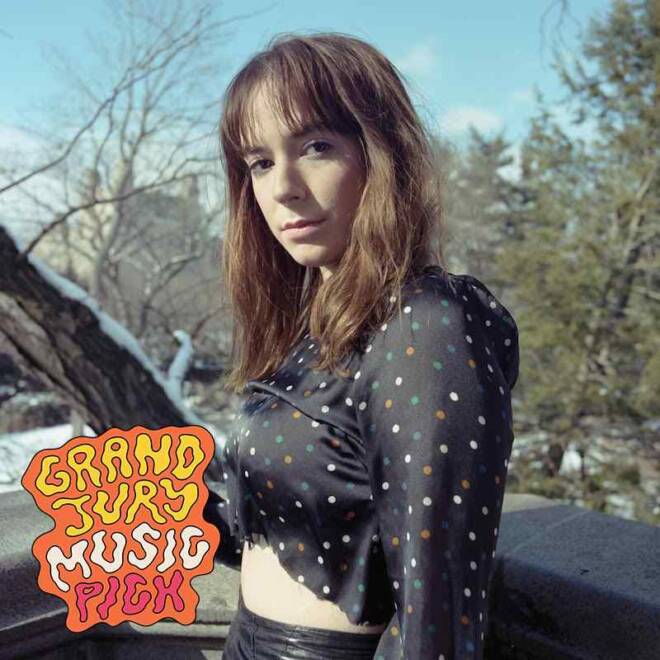 Jordana - Doubt of Revival feat. Ryan Woods
---
In the prime of their youth, Gen Z resembles the effortless cool over which their Gen X parents once reigned supreme, while also managing to update it for a new age. Jordana's "Doubt of Revival" featuring Ryan Woods brilliantly encapsulates this idea: musically, lyrically and in the very culture that surrounds its release. The bedroom pop artist's airy vocals and sleepy delivery float above a grungy eighth-note bass line, in a way that would make the Empire Records soundtrack's music supervisors proud. At first blush, the lyrics seem almost random, as though born through a stream-of-consciousness journaling exercise. Listen again. And again. These are the words of a generation coming into their own in an entirely different world than their millennial predecessors; they weren't force-fed a fake idea of "how to be" that would eventually bite the latter group in the collective ass. They witnessed the backfire, and they're incredibly perceptive. This track proves just how closely they've been paying attention. They know the doubtful messages ingrained in them are not of them; it's as distinct as Jordana's backing vocals float above Woods' lead when he sings, "Got permission from a cynic he said live your life / Don't you listen to the critic that's inside your mind." Jordana and Woods represent a renaissance of capable DIY artists who are not only busting any doubt older generations may have fostered—they're reviving the best of what was left for them. Photo by Felix Walworth.
Jordana's newest single was released today via Grand Jury Music. Listen on Bandcamp or wherever you stream.

—
Karyna Micaela
on March 2, 2021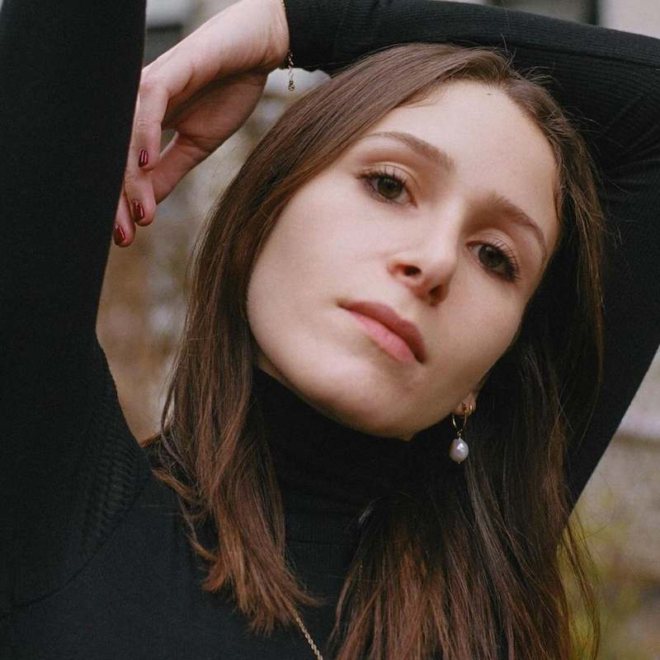 Sarah Cicero - Letter to the Editor
---
Sarah Cicero's "Letter to the Editor" is the perfect backing track to a post-breakup cleaning spree. The lyrics read like a letter you'll never send, a composed list of grievances and calculated insults. Cicero's sweet vocal harmonies undercut the bitterness of the lyrics though, like cream in coffee. The heartbeat-like bass makes itself known from the beginning, occasionally skipping up and sinking back down before settling into a fast steady drive. It sounds just like when you're trying to think about anything else but the person getting under your skin. You try to redirect your thoughts, but instead, you just find yourself jumping to a fresh thing to be angry about; some of them are petty, some aren't, and it's hard to let go of either. You compromise by deciding to be the bigger person—or at least, the better person, which isn't that hard, really, because they were a jerk who didn't deserve your time. After all, isn't the best revenge on someone who consistently makes you feel small to continue to grow in their absence? Photo by Sara Laufer.
—
Allison Hill
on March 2, 2021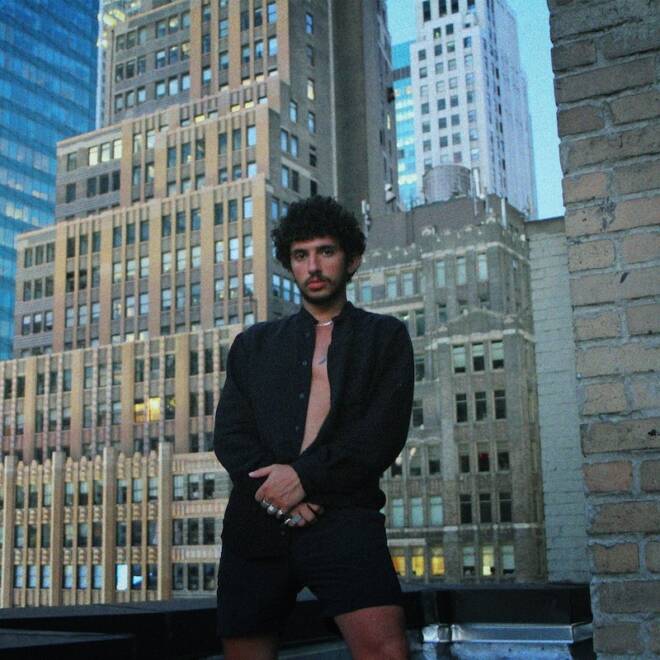 Richie Quake - Sensitive
---
From Brooklyn singer-songwriter Richie Quake comes "Sensitive," a dreamy, retro pop tune that addresses a core human need: to be understood. "I don't wanna be doomed / Drifting through time and space forever," Quake sings on the track, wondering if and when his lover will be able to offer the compassion he craves. It's almost hesitant, the way he makes his request through a coy, yet breezy delivery over velvety guitars and a slow heartbeat. It feels unfair to have to ask for empathy; I've spent so much of my adult life unlearning the need to apologize for my feelings. And while it often seems like the emotional labor is too much to ask of someone, sometimes all that means is a moment to "be alone together." "Sensitive" is Richie Quake's effortlessly tender reminder that you deserve a partner who will try. Photo by Mark Shami.
—
Ysabella Monton
on February 26, 2021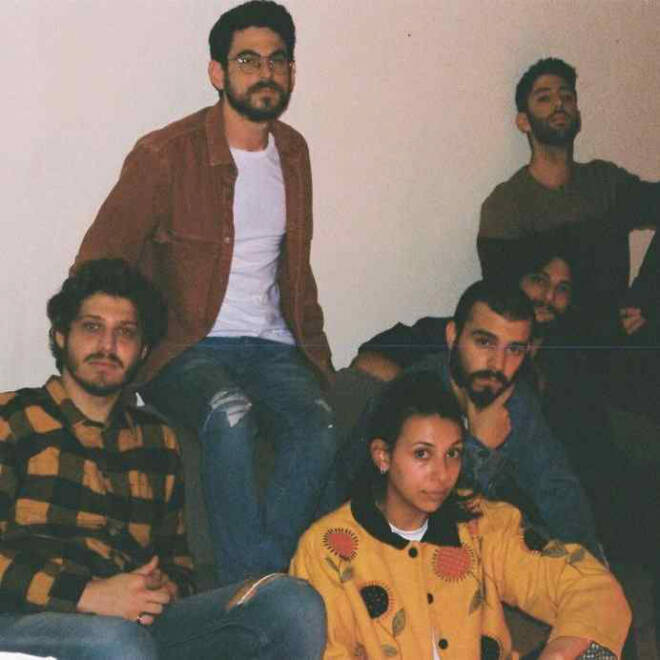 RGB - Losing Patience
---
"Losing Patience" is the second single of 2021 from Tel-Aviv-based RGB. In it, we hear lead singer Noi Agam lament to a lover about how quick-tempered she has been with them. For an apologetic track, it is deceptively danceable; starting with claps and quiet beats, the song explodes into a shining array of electric tones, glitch-pop samples and a groovy disco bassline. The lyrics' subtle play on words mimics the narrator stumbling over her apology, forming a catchy sugar-coated hook: "Sorry 'bout me losing my patience / Now I know something went so wrong with me / Sorry 'bout me losing—am I losing you?" The latter half of the song finds her realizing that feeling comfortable and empowered in a relationship doesn't mean we should lose civil composure or abuse that power ("No I've never been the fool / Yet I've never been so cruel"). It brings to mind an important question: when we find ourselves in this situation, does our ability to be cruel to someone we claim to love mean we should stay and improve ourselves, or does it mean it's time to walk away? If ever you're not sure, you can always spend some time dancing to "Losing Patience." Photo by Eden Amit.
—
Heddy Edwards
on February 26, 2021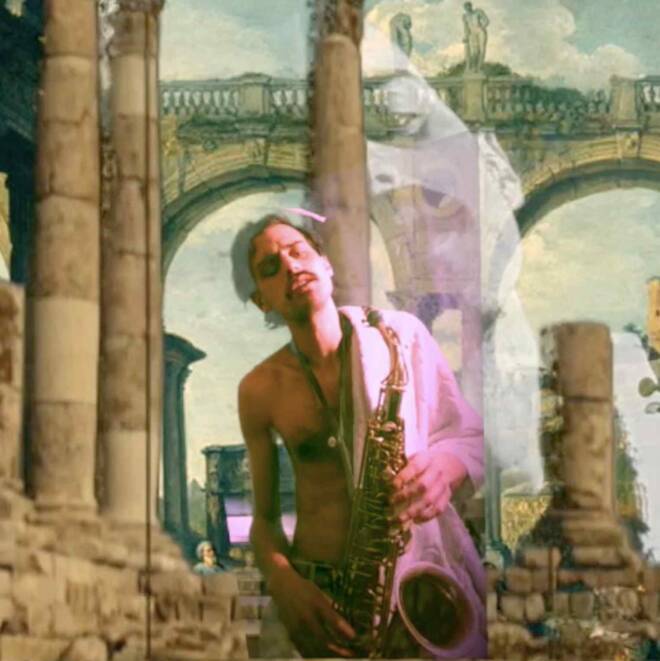 Ted Taforo - Island (feat. Lenka Shockley)
---
Simply beautiful. Two words that describe Ted Taforo's track "Island." From the captivating lyrics to the electro-R&B vibe brought by the percussion, "Island" feels like silk through which one entangles their fingers. The addition of Lenka Shockley's vocal makes it even more whimsical, almost as though one is traveling on a cloud, or in this case, a boat. "Island" serves as a metaphor for love and how it makes us feel stranded in our decisions. "Out in the sea/ searching for guidance," Shockley sings with soft harmonies to add cadence. It reflects the ways in which our heart turns in different directions, overthinking the little things and failing to consider the big things. Known for fusing jazz elements into his compositions, Taforo's saxophone blares near the end of the track, allowing a feeling of comfort to run through. Taforo's debut album, entitled Outside, will be released later this year under Future Gods. Photo by Ted Taforo.
—
Bianca Brutus
on February 26, 2021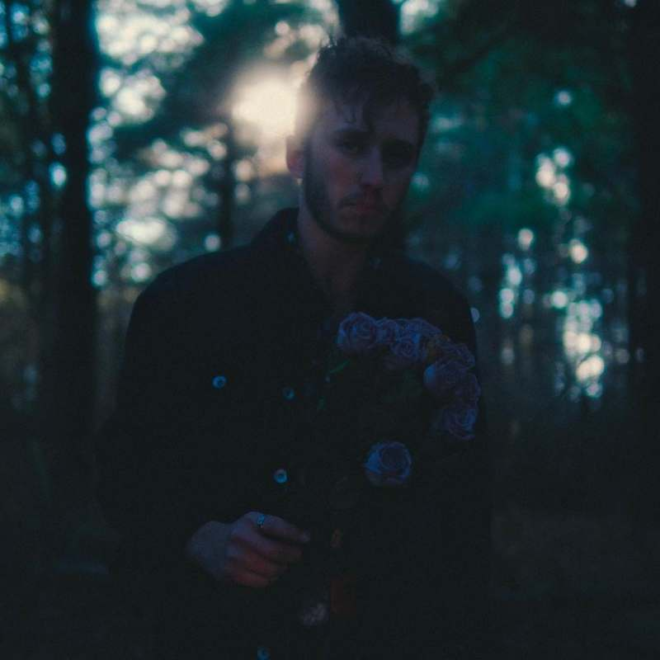 L.A. Chaí - Burn For You
---
From Kansas City, Missouri comes the graceful work of L.A. Chaí through his debut single, "Burn for You." Gentle is the voice of frontman, Andrew Bergthold, who penned and produced the piece while cultivating what is now a commendable solo act. Conceptualized during a playful conversation about the immeasurable genius of angel-city-lattes, L.A. Chaí promises to satiate with easy listening, compassionate meditations and loving serenades.
I blasted "Burn for You" while driving by a violet winter sunset and all I could think about was the striking congruence between song and scene. Bergthold "sends all of [his] love" via sparkling bells and atmospheric guitar as he charms his listeners with evidence that this vast galaxy is home to twin flames. It sounds like the magic hour that love so resembles. Photo by Levi Dalton.
—
Daphne Ellis
on February 26, 2021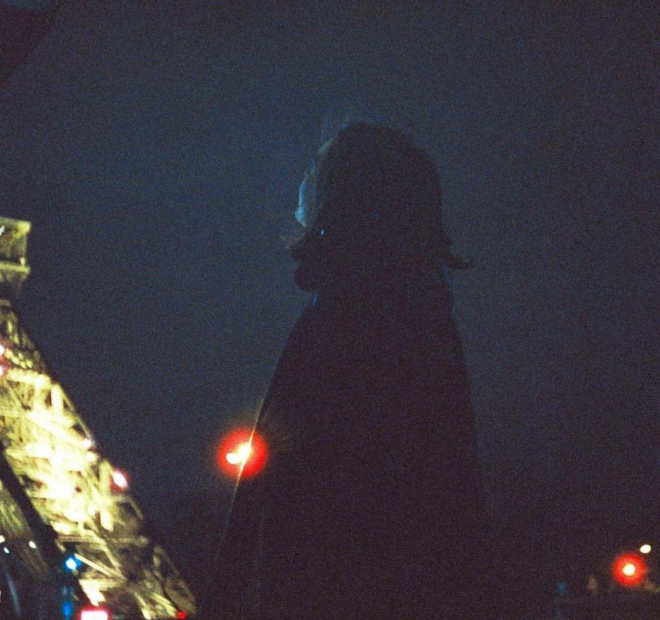 Francesca Blanchard - new year's in paris
---
Whirling with echoes of crowded celebrations of yore, Francesca Blanchard's "new year's in paris" emits the essence of a glass sphere; it includes this sense of wholeness, as well as transience in the spirit of self-restoration. Coming from a space of hibernation, Blanchard's voice rings out with a clearness that pierces through all of the delicacies of loneliness and leads into a full sound of crowds cheering, synths roving and strings billowing. This track is one of yearning and the acceptance of loss. With lyrics like "I had a dream, our kids on the lawn and your mother loving me like her own," this song touches on the deep cut of desiring so badly for someone to come for you, to share the intimate details of life with someone who may never show up. Blanchard shared: "It goes out to anyone who's gone through heartbreak this past year, in a time where human contact was out of reach. Here's to healing late, but right on time." Photo by Maví Lou.
—
Laney Esper
on February 25, 2021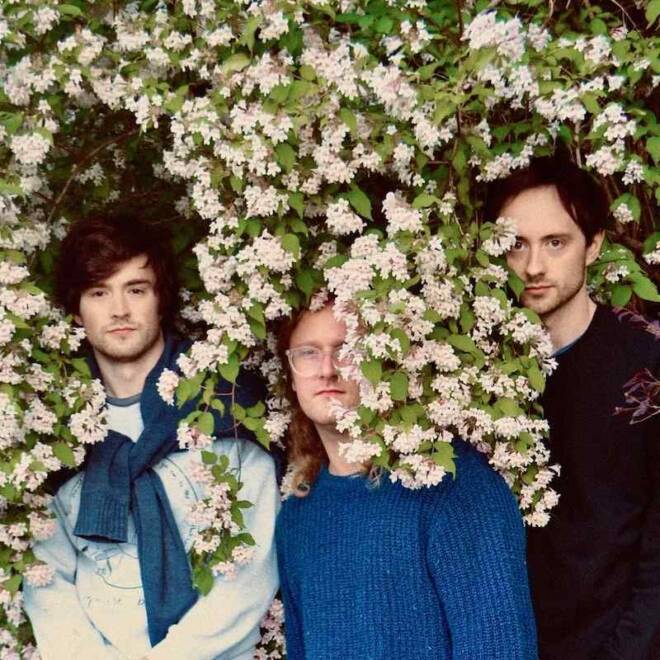 Stray Fossa - Orange Days
---
The latest single from Charlottesville, VA trio Stray Fossa lays the drums and effects on heavy for an atmospheric and propulsive track from their forthcoming debut album With You For Ever. "Orange Days" bends genres as it goes; one can hear dashes of new wave and psychedelic amidst its dream pop landscape. Fans of Tame Impala will appreciate the phaser-laden guitars and ample reverb that recalls Tame's beloved Lonerism. Over the booming and uptempo drum beat, singer Will Evans anxiously ponders the future. "My sun'll rise, and I know it's not much longer now," he sings. "Somewhere begins a future, a stranger to ourselves." The uncertainty of the lyrics, often delivered in spectral layers, mixes with a soundscape that likewise expresses a sense of unease as guitar and bass lines take unexpected turns. The end result is a song that successfully merges genres and sounds to a haunting and head-banging effect. Photo by Anita Richardson.
—
Pablo Nukaya-Petralia
on February 25, 2021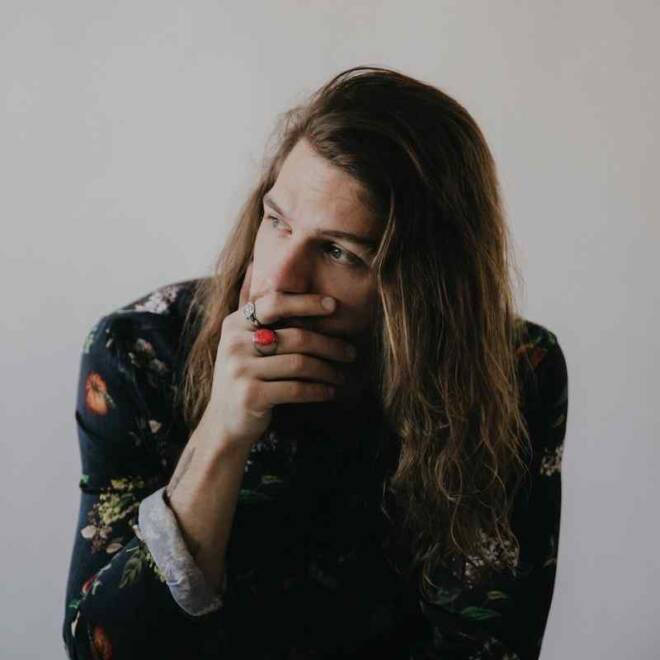 Portair - Paper in the Sky
---
On "Paper in the Sky," Australian singer-songwriter Portair challenges convention in the details: a pattering hollow drum, strings suspended in water, full piano chords that draw contrast against his delicate vocals. While these sounds are unique and lush, Portair balances more inquisitive elements with a foot-stomping folk backbone that gives the track its homey, comforting sensibility. Laced with childhood nostalgia, "Paper in the Sky" calls to mind the adventures on which our youthful imaginations used to take us. Concrete images of raindrop races on car windows and model trains evoke visceral memories of a time when things were much simpler, when it didn't seem so difficult to find simple joy or excitement in the world. But instead of dwelling on innocence lost, Portair seeks to reclaim it; sending off all the most structured, restrictive and harrowing parts of the reality we know into a symbolic paper plane, there's nothing left but to "watch the paper in the sky float." Photo by Ashley Osborn.
—
Ysabella Monton
on February 25, 2021