Buzzing Daily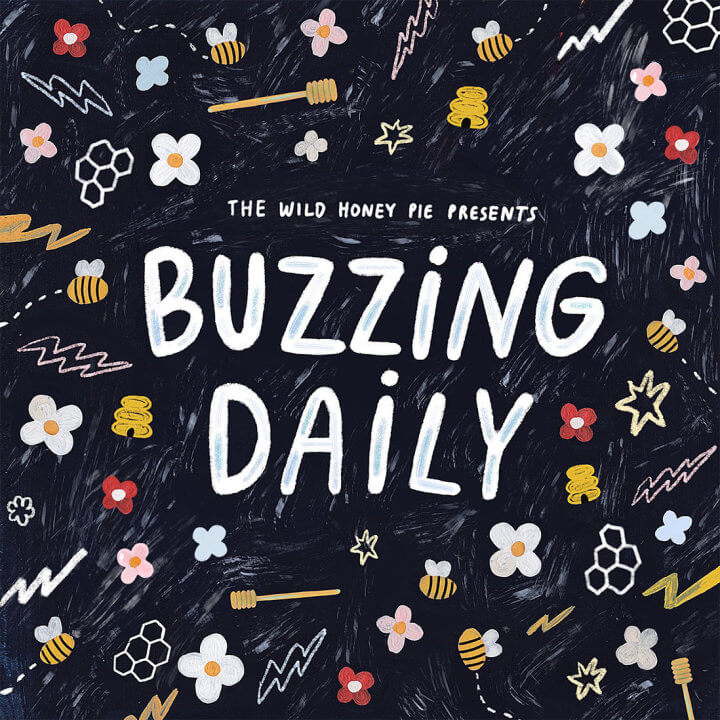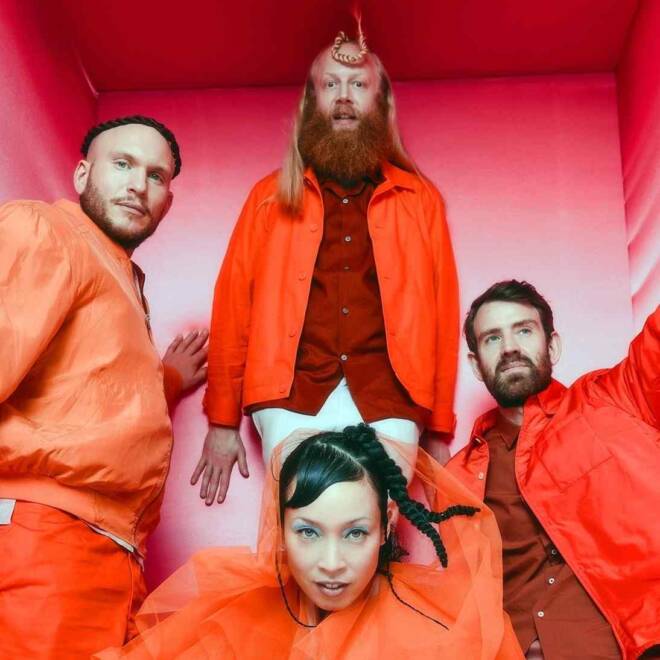 Little Dragon Feat. Kali Uchis - Are You Feeling Sad?
---
Ahead of their highly anticipated album, New Me, Same Us, Little Dragon's latest single, "Are You Feeling Sad?" gives a fresh, upbeat tempo in the same distinctive vein of other defining songs such as "Lover Chanting" and "Ritual Union." With a command of rhythm like no other, Little Dragon kicks the groves into high gear on this song. Bolstered further by the vocal stylings of Kali Uchis, this track's lyrics are just as optimistic as the instrumentation. Introspective lines like, "I'm happy for the sun and air / When it rains I love the smell / Happy for the love we shared / Yeah, nothing could ever compare," urge you to look on the bright side in the face of difficult situations and even loss. On collaborating with Kali, the band said they were so thrilled to work with her, remarking that, "She put her twist on it and gave the track an amazing energy. Did we mention we also love her?!" It's not hard to be optimistic with such a power team on such a creative track, one that surely builds anticipation for their upcoming album.
—
Jazzmyne Pearson
on March 16, 2020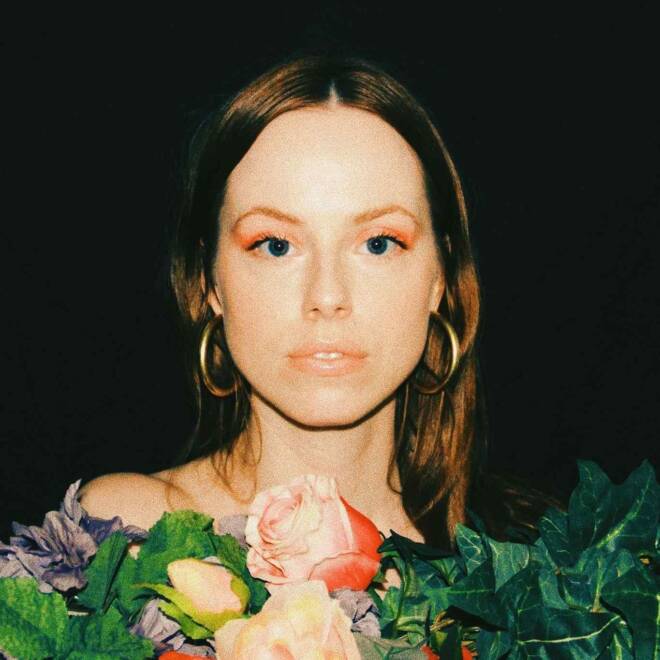 Emily Jackson - Running Out of You
---
Powerful and utterly mesmerizing, "Running Out of You" captures a genuine sense of heartache and yearning. In her newest release, Brooklyn-based artist Emily Jackson sings of loss in a complete state of pleading. The build-up to the chorus is melodic and beautifully mysterious, while the peak of the song reaches powerhouse fantasy. This change in sound occurs one minute into the track, shifting from euphonious to energetic, thus creating movement and overall dynamic. Jackson's lyrics, candid and aching, beg the listener to reflect and understand her pain: "I've been here since you left me / And I've been doing alright / Made a home for myself here / So I can feel the pain all the time."
—
Bailee Penski
on March 4, 2020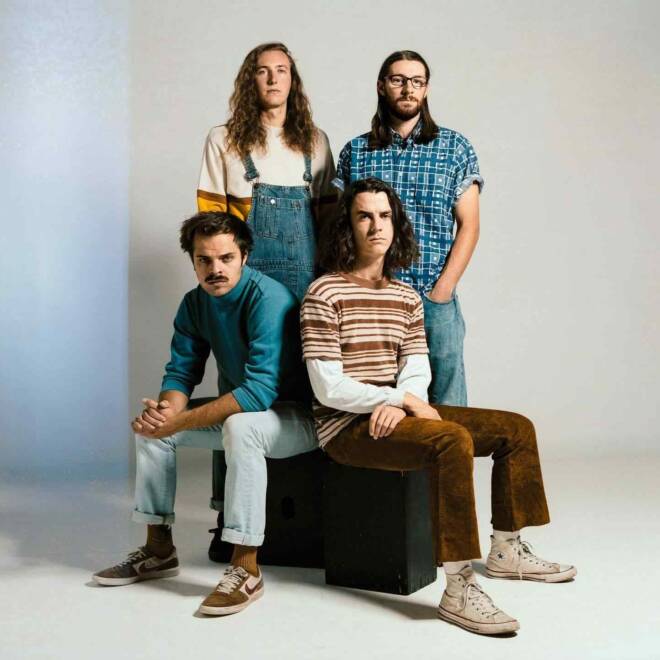 Peach Pit - Shampoo Bottles
---
Worse even than finding a strand of an ex's hair is having to do something about their half-empty bottle of hair product. In "Shampoo Bottles," Peach Pit takes a cynically realistic approach to abandoned toiletries, singing, "I've run out of my speed stick, honey / So I have been using yours." Singer Neil Smith finds the personality of his old love in even the most mundane objects, like soap that could have only come from a hippie health shop, or a Toyota Corolla missing a specific pattern of dents. "It shows how coping with a loss can make you weird things," he says of the song, but only because the weirdness of heartbreak takes on new meaning when applied to the mundanity of household objects rather than grand gestures and melodramatic episodes. Smith's voice aches with the apathy that comes along with being unable to think about anything else, but guitarist Chris Vanderkooy's lines weave playfully in and out of the vocal melody, reminding us that it's all a little absurd. Summery surf rock has never been such a bummer. "Baby, how fucked is that?"
—
Daniel Shanker
on March 4, 2020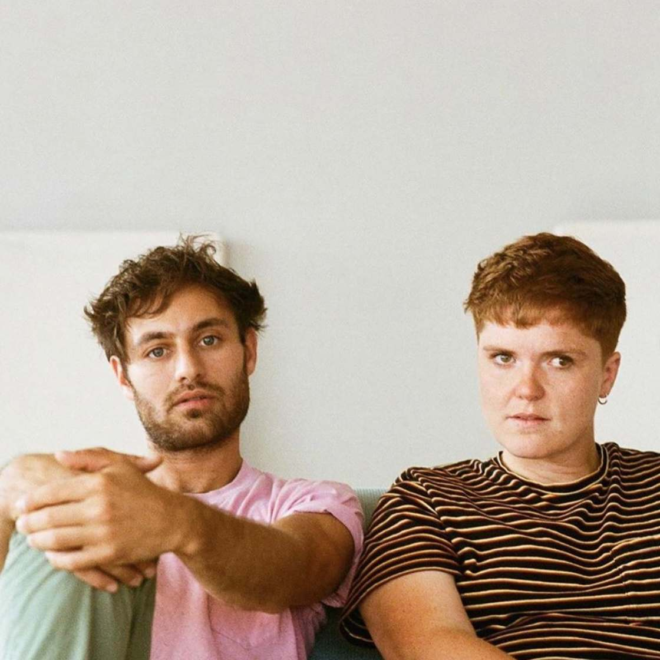 Yoke Lore and Jax Anderson - Sensitive Heart
---
Yoke Lore and Jax Anderson don't waste a beat in this joyful collaboration. There's no small talk here, no introduction. "I got a sensitive heart / Full up with fits and starts," Adrian Galvin of Yoke Lore declares, with a youthful, lilting voice that matches the phrase. Romantic string pads set a soft foundation like a picnic blanket splayed onto freshly-cut grass. "It's ok if you break it / I won't cry, I won't fake it," adds Anderson, her vocals complementing Galvin's timbre perfectly. An infectious bassline and danceable synth beat accompany her entrance, eagerly getting the fun started. Galvin and Anderson's effortless duet delivers like a gracefully choreographed relay race, each sharing equal responsibility of the lyrics, passing the flag back and forth without once stepping on each others' toes. The words feel genuine, portraying vulnerability and wisdom against a soaring background vocal hook. "Sensitive Heart" is an anthem for hopeful young hearts, who know that life's inevitable toll helps to develop a more resilient character.
—
Karyna Micaela
on March 3, 2020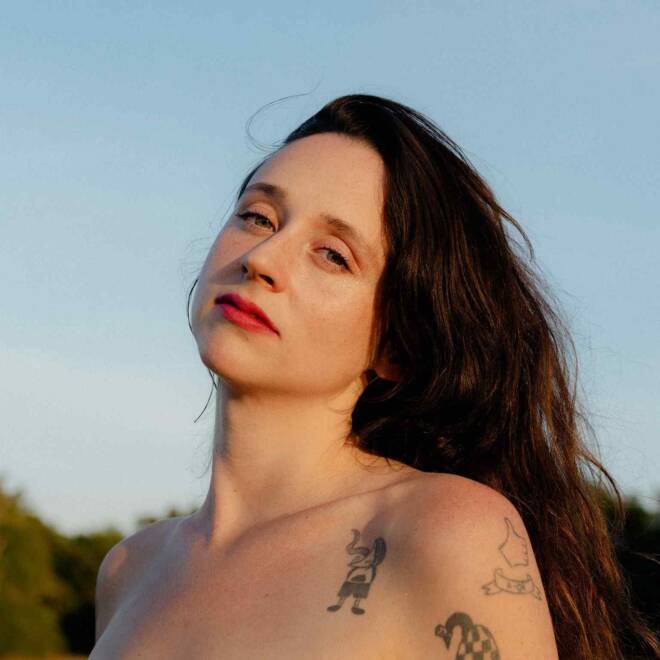 Waxahatchee - Fire
---
The opening notes of Waxahatchee's "Fire" are purposefully gentle, evoking the disquieting silence after hanging up a telephone. Waxahatchee's upcoming album Saint Cloud, due out March 27, was written in the wake of singer Katie Crutchfield's commitment to sobriety, and what comes after the dial tone are the wobbly first steps of someone with a newfound resolve. "It's about the internal dialogue of shame surrounding mistakes you've made in the past and how we spiral and beat ourselves up when we slip," says Crutchfield. The repetitive chord structure—the same three chords over and over—is a reminder that, for better or for worse, life goes on. Falling into familiar patterns can feel like an unstoppable downward spiral, but Crutchfield instead chooses to use the spiral as a foundation for new patterns, using repeating guitar parts interleaving with one another as building blocks. "If I could love you unconditionally / I could iron out the edges of the darkest sky," she sings to herself. And while her voice betrays that she may not be there yet, she's laying the groundwork.
—
Daniel Shanker
on March 3, 2020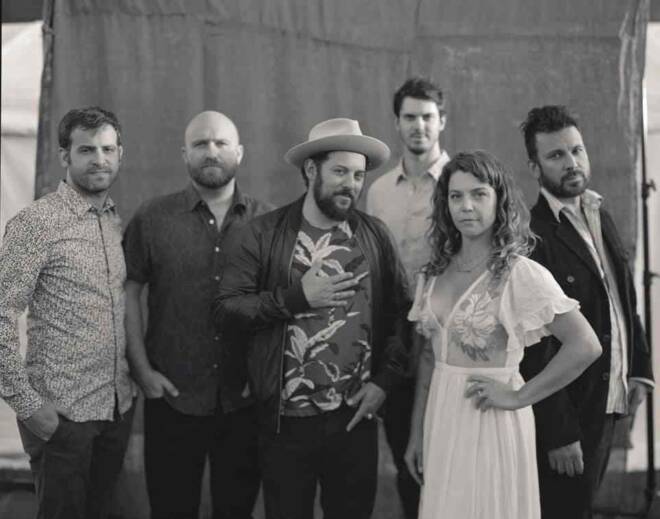 Dustbowl Revival - Dreaming
---
"Dreaming," the first track off of Dustbowl Revival's most recent album Is It You, Is It Me, is reminiscent of their typical summery style: jammy, light and fun-loving. The band's combined vocalization is similar to Edward Sharp and the Magnetic Zeroes and many other folk-pop, alternative acts of the early 2010s that generated prolific indie music. "Dreaming" feels warmer than one would expect from an album released this time of year. That being said, Dustbowl Revival tend to emanate a decadent summery feeling that many bands in their genre don't share. Perhaps best preserved for a sunnier day and vibe, listen to "Dreaming" on your drive home from work.
—
Hannah Lupas
on March 3, 2020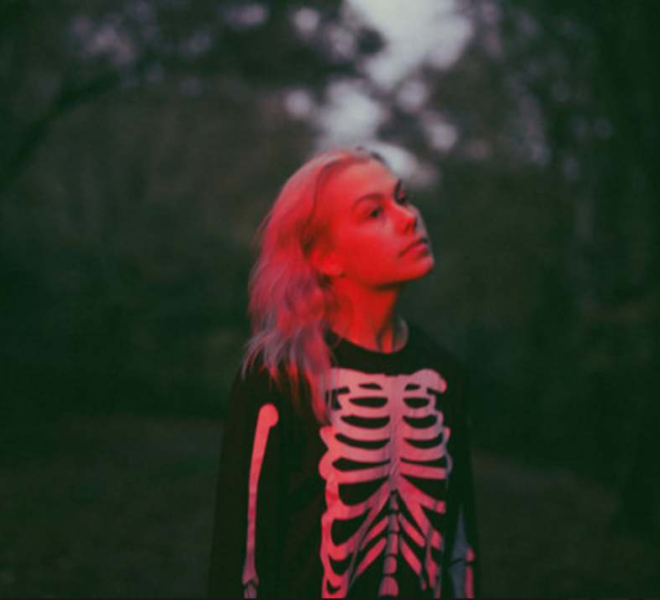 Phoebe Bridgers - Garden Song
---
Last week, Phoebe Bridgers returned with "Garden Song," though it feels like she never really left. Since Stranger in the Alps, there's been no lack of output from her, joining forces with Julien Baker and Lucy Dacus as boygenius, and Connor Oberst as Better Oblivion Community Center. That said, there's a special kind of sublime sentimentality in Bridgers' solo work that has made her sophomore album all the more anticipated. On "Garden Song," Bridgers conjures the surrealist daydream that is young adulthood in a wash of aching lyricism and the kind of drowsy production that made Stranger a swift knife to the heart. Now a beloved patron saint of sadness, Bridgers, ever conscious of the pains of existence, seems that...she just might be happy? May we all aspire to be able to say "I have everything I wanted." Be sure to watch the video, it is quite literally a trip.
—
Emma Bowers
on March 2, 2020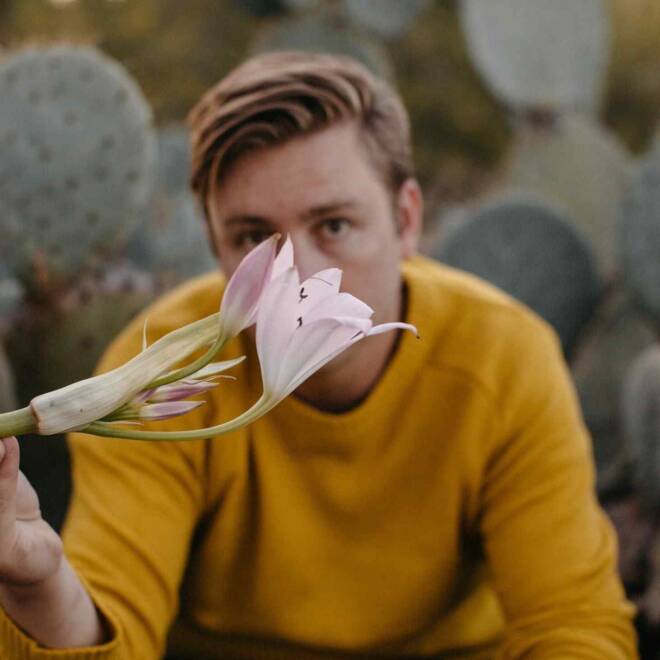 Tyson Motsenbocker - Come to California
---
Soft, melodic and gentle, Tyson Motsenbocker's "Come to California" is a singer-songwriter emoting his most earnest plea. The songwriting itself seems to be as gritty as its production: an honest reflection of an honest feeling. Though the music and writing style is simple and stripped-down, Motsenbocker's talent is undeniable. The bare-bones nature of the music paired with his unusual and transfixing vocal has a really pleasant and iconic effect. The lyrics move from punchy and curt, "Is it such a bad idea being brave, wearing our skin down to the fray?" to softer and more metaphorical, "when the pine trees turn to palms.... you're the one change I wanted all along." This is certainly a good track to keep in your back pocket for when the weather gets a little warmer. Listen to Tyson Motsenbocker's "Come to California" and his recently released LP, Someday I'll Make It All up to to You anywhere you stream.
—
Hannah Lupas
on March 2, 2020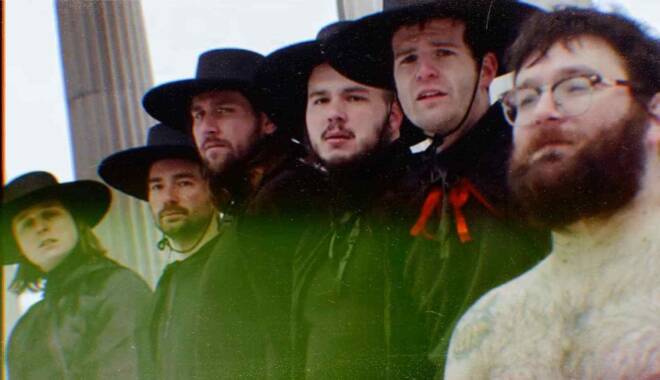 Kid Mountain - Hangman
---
From the opening strands of Kid Mountain's new single "Hangman," it's apparent the band isn't leaving listeners 'hanging' when it comes to their influences on the first single to their upcoming record, The Birds Are In Misery. If the album's title, and the visible nod to veteran kings of misery, Modest Mouse, are anything to go by, Kid Mountain is gearing up to tell a few stories or two about subjects more on the sadder side, a stark contrast to the title of their record released in 2012, Happies. The band seems like they're ready to tackle the incredible confusion that can result from miscommunication; the song kicks off with a grunt, perhaps showing off obvious frustration. Kid Mountain takes us through what could be perceived as a stream of consciousness, starting with some thoughts about coupons, before slowly drifting into a more serious conversation with the lyrics, "If you're the sun strong and brave / then I am a person trapped in this cage." Keeping with the band's Soundcloud description where they detail their desire to "Make eclectic music that bridges the gap between mindless dance tunes and thoughtful societal conversation," "Hangman" maintains the anxiety-inducing feeling of an old school game of hangman: you never know which direction you'll be taken. The official video for "Hangman" was released on February 25 via BIRP.
—
Taylor Hodgkins
on March 2, 2020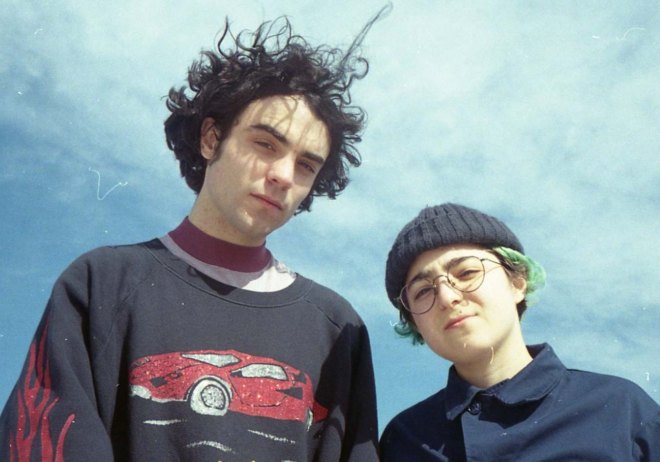 Claud and Del Water Gap - My Body
---
Brooklyn-based songwriters Claud and Del Water Gap (Holden Jaffe) do autotune with a DIY twist in their single "My Body." Swinging between achingly poignant and tongue and cheek, their auto-tuned croons layer perfectly as they sing, "I already know / I figured it out / I think I figured you out / you only want me for my body," which feels like both a joke and a statement at the same time. They mix sounds in a playful way with spurts of electric guitar breaking through the droning synths. It never stays in one mood for long—jumping from one sound to the next with ease. In the bridge, Claud sings, "Tell me to wait for this / already late so I leave my door open / for when you get lonesome" without autotune—winking at the possibility of a deeper meaning. The track marks the second collaboration from the two following their cowrite of Claud's "Never Meant to Call."
—
Corey Bates
on February 28, 2020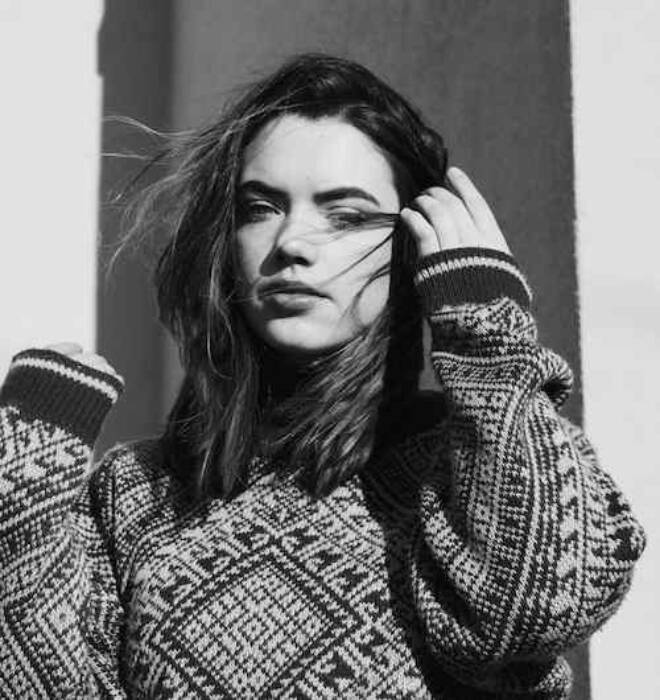 Genevieve Stokes - Surface Tension
---
Genevieve Stokes sounds wise beyond her 18 years in her newest single "Surface Tension." The Portland, Maine-based singer/songwriter sheds light on the cyclical torture that permeates adolescence, "I'm treading muddy waters / I'm not what you wanted / I've been through this before." Stokes doesn't wallow in self-pity though. She states it more as a fact than something to mourn, breaking from the cycle with poignant lyricism—refusing to fall victim to teenage melodramatics. Her vocals are clear and smooth with a slight warble when she slips in and out of her upper register. The real sweet spot is when she settles into an almost gravely tenor before sweeping back up gently. "Surface Tension" is the newest single from Stokes's debut EP out in summer 2020.
—
Corey Bates
on February 28, 2020