Buzzing Daily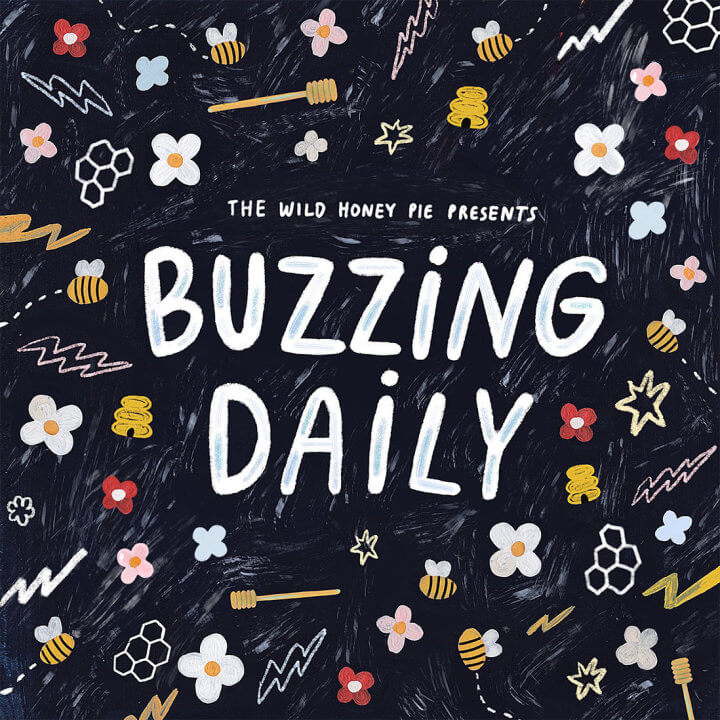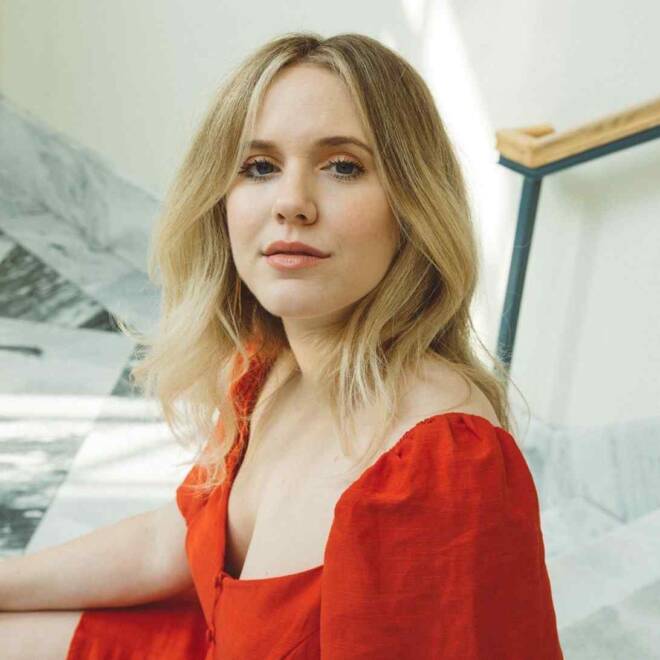 Leah Nobel - Earth and Sky
---
Over collage of sediment rumbling synths and chattering birds, Leah Nobel admits that she not one to use her inside voice on her new year release of "Earth and Sky." At once a love song dedicated to hours spent wandering alone through the woods and a reaffirmation of the human need to connect to the natural world — one outside of cubicles, concrete and screen induced loneliness, the Nashville-based singer/songwriter finds a sonic "valley and crooked little road" of her own in this synthesis of folk and pop. Nobel's upcoming record "Running in Borrowed Shoes" is inspired by numerous interviews she conducted as a hybrid endeavor combining journalism, empathic advocacy, and music, and is set to be released in 2019.
—
Emma Bowers
on January 22, 2019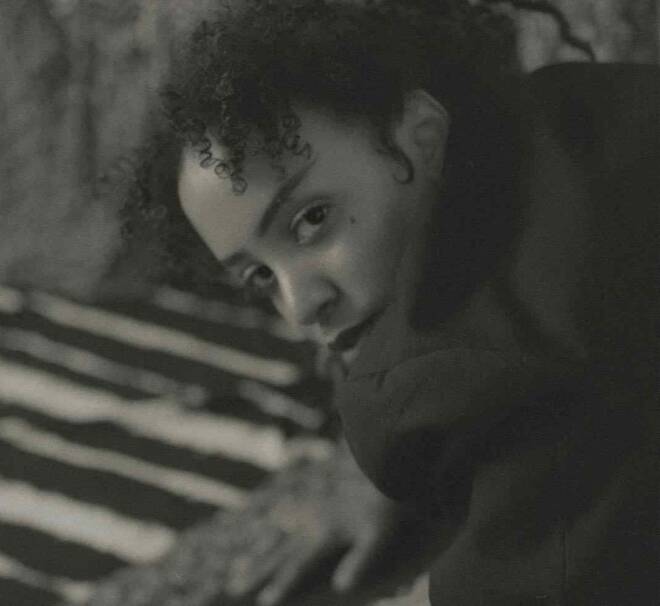 Arima Ederra - Free Again
---
The lulling sweetness that ripples throughout Arima Ederra's newest track, "Free Again" feels like waking up on a beautiful, sunny Sunday after a restless night of bad dreams. The LA-based, Ethiopian singer and multifaceted artist is an expert at re-working tired concepts like fearing the monsters underneath your bed and drawing out new meanings and deeper truths to the most human of struggles. "Free Again" is a triumph in every sense of the word. Instrumentally, the track is cheery and unrestrained while still remaining relatively minimal — never upstaging the focal point, Ederra's phenomenally uplifting voice. The strength of the song's production lies in the effectively soft contrast between the deep bass, skirring drums, and glowy, tender vocals. "Free Again" is an homage to imagination, freedom, and growing up only to figure out the value of carrying that childlike wonder with you wherever you go. 
—
Andrea de Varona
on November 27, 2018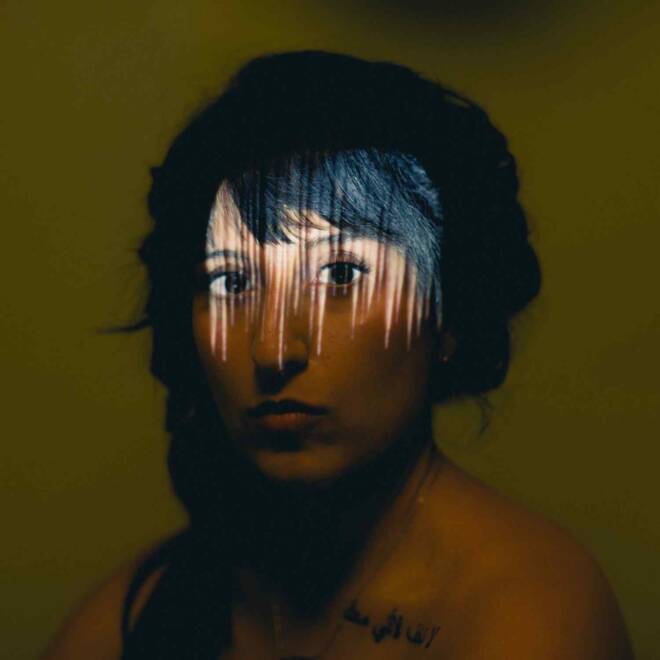 Moda Spira - Divorce
---
Singer-songwriter Latifah Alattas pours out her heart and soul with the MODA SPIRA track "Divorce." The song is a slow, smooth ballad that embodies the feelings of coming to terms with the fact a long term, committed relationship is coming to a close. Alattas heartfeltly sings "I want a divorce. This is now our course" and reminisces over the moment she and her former lover came to the conclusion to end things. With a hypnotic and emotional piano playing in the background she vulnerably sings, "You said it was not love but that was not enough" and "Your face was stoic and cold as my face laid in my palms." The track comes to a close with Alattas singing simple and heart-wrenching vocalizations, almost like crying, as the keys slow down and eventually end on a solemn note.
—
Alessandra Rincon
on November 27, 2018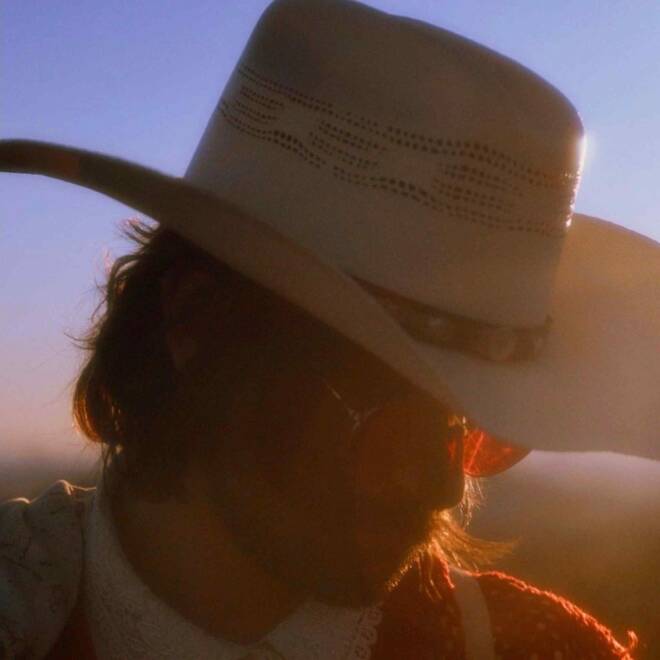 The Undercover Dream Lovers - Right Now
---
Introspective synth-ballad "Right Now" by The Undercover Dream Lovers comes as their newest single. Notes of disco, pop and rock all meld together for a smooth, summery bop. From the synth solo dance break in the middle of the song to the electric guitar riffs and far-out vocals echoing throughout, you can't help but sway to the sound of this track. Love almost lost is the central theme of this song framed around a certain 70s-esque psychedelia. The Undercover Dream Lovers' Matt Koenig echoes the persuasion of someone reluctant to let go or be let go of with his unique vocals singing, "You wanna let me go / "I'm right before you now"/ So find your way back / Right now. The lyrics feel less like a plea to a lost lover, and more like permission granted to the listener to dance to the rhythm of the song itself — something that is not hard to do at all.
—
Jazzmyne Pearson
on November 26, 2018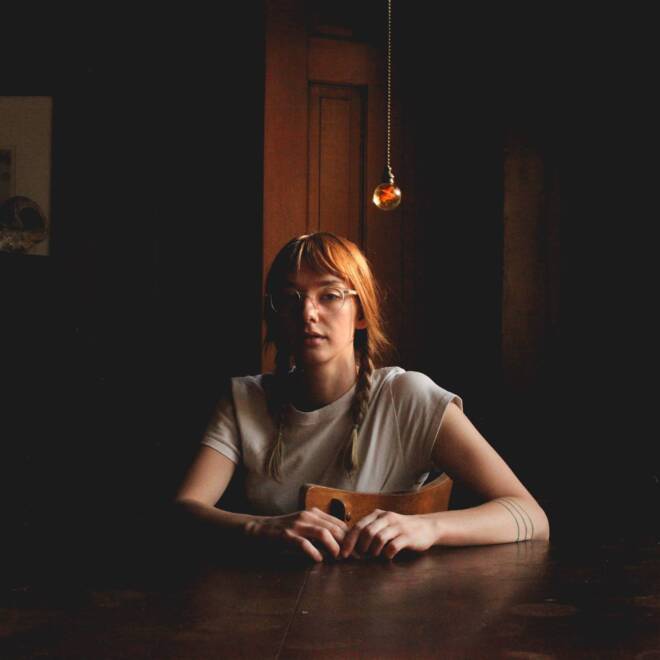 Sister Kit - Someone to Blame
---
Bringing a new life to reverb-washed indie music, Sister Kit, Nashville's mood rock outfit, has developed a guitar attitude that has a distinct amber warmth. On the song, "Someone to Blame," from their debut EP, Slow Recovery, band catalyst Abby Clark crafts a woozy psychedelia that mixes alternative and western-leaning singer/songwriter styles. Her honeyed vocal croon has a wonderful, light twang that brings with it the folk-nostalgia of young Stevie Nicks singing "Landslide." When paired with the no-fuss instrumentation of Robbie Jackson on guitar, Abraham Fongnaly on drums and Parker Van Der Hyde on bass, the four-piece welcomes you into a minimalistic groove that gently grows. Clark builds a narrative that speaks to whoever she's talked with on the phone for hours that it's ok for her to change her mind. She repeats the words, "I owe you nothing," and the song is anchored in that reminder. Despite this fact, sometimes people just need to find someone to blame.  

—
Deanna DiLandro
on November 26, 2018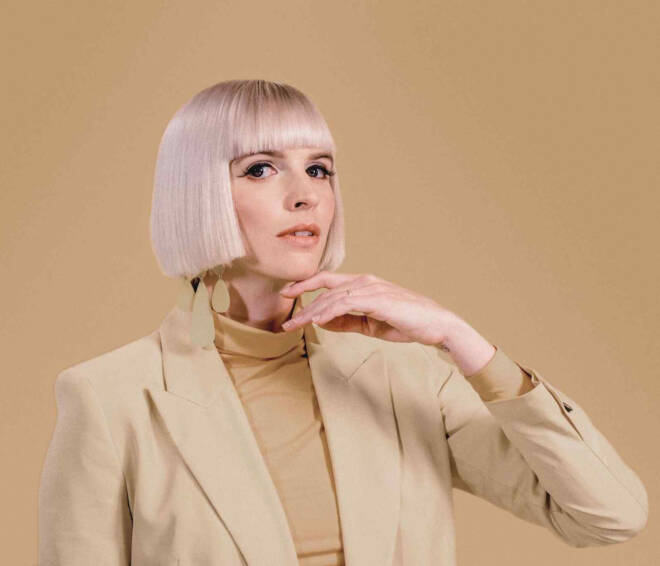 Shy Beast - Flowers Grow
---
Shy Beast's "Flowers Grow" is a saccharine electro-pop flash. The indie group from Austin, Texas has an EP coming on November 30th, and "Flowers Grow" is the last bit of hype they're giving us before they release the real deal. The bouncy, optimistic single could be the score to a montage from your favorite early 2000s movie. You know, the one that occurs at that moment when the protagonists start making healthy life choices and realize how much they have to be grateful for. The song tells the story of two people who resist the pressure to freak about their own insecurities and instead decide to enjoy life and watch the "flowers grow." Frontwoman Mariclaire Glaeser sings with a Jenny Lewis-like precision, "He never seemed to mind / Watching all his friends move away to start new lives." The idea is not to worry about what's going on "out there," and to just enjoy the here and now. If you still think indie-rock is a bunch of moaning sad boys, just look Shy Beast's way.
—
Jacqueline Zeisloft
on November 21, 2018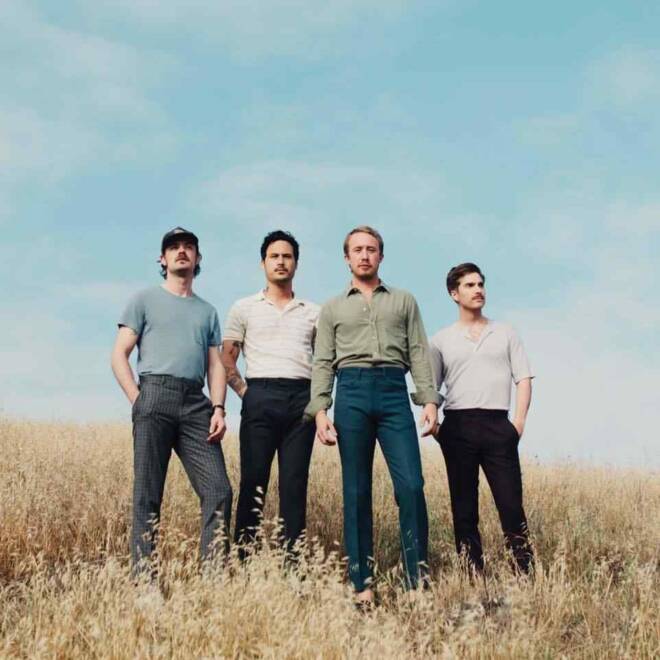 Wilderado - Sorrow (Acoustic)
---
Originally from Oklahoma and Texas, indie-folk-rock band Wilderado carry their roots deep within them. After releasing three EPs in the last three years, the band has garnered well-deserved attention and has since played festivals like Bonnaroo and Austin City Limits. Within their newest EP Favors is an rock gem called "Sorrow" that possesses special musical and lyrical qualities. Nevertheless, this acoustic version shows the bare bones of the song, exposing new levels of vulnerability. Opening up with steady guitar picking and frontman Max Rainer's dynamic voice, the song tells of having a relationship with a deep sadness that then affects other vital relationships. "Let's talk sweetly like all our love is false / Like we can stick around I'll say too much/ I'll let you down with sorrow's touch," Rainer confesses. While melancholic in nature, the sweetness of this acoustic version uplifts the song as a whole. If this is your first introduction to Wilderado, "Sorrow" is bound to make a lasting first impression.
—
Dara Bankole
on November 21, 2018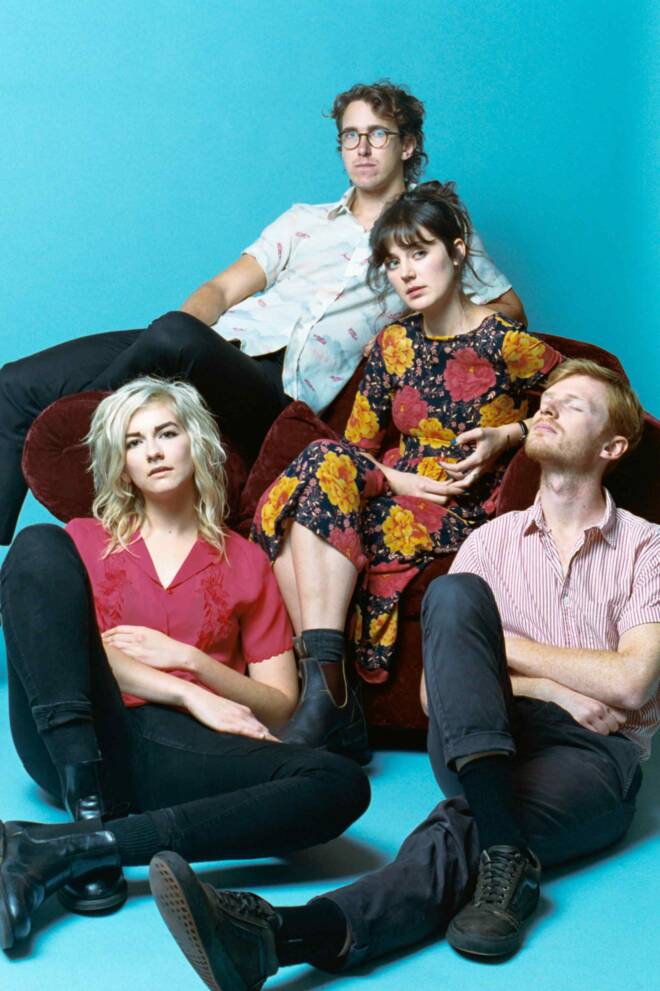 Neighbor Lady - Oh Honey
---
Calling themselves "the missing link between indie-rock and classic country," Neighbor Lady released their debut album, Maybe Later this past May. It features the single "Oh Honey," an upbeat and sassy track about a fight between two friends over the same guy. The Atlanta-based band is comprised of Emily Braden, Jack Blauvelt, Meredith Hanscom and Andrew McFarland. Braden is the singer-songwriter of the group and "Oh Honey" is based on a real friendship breakup. "Oh honey, what's all the fuss about," asks Braden, slightly condescendingly but mostly playfully. Complete with a catchy opening drum fill and an infectious piano driven chorus, Braden unleashes her true feelings about the futility of friendship feuds. The rest of the record alternates between indie rock infused with moments of bedroom pop to twangy, country inspired numbers that showcase Braden's powerful vocals and the band's desire to breakdown genre barriers. Oh, and be sure check out their music video for "Oh Honey," which was shot entirely by the band on an iPhone 8.
—
Olivia Clark
on November 20, 2018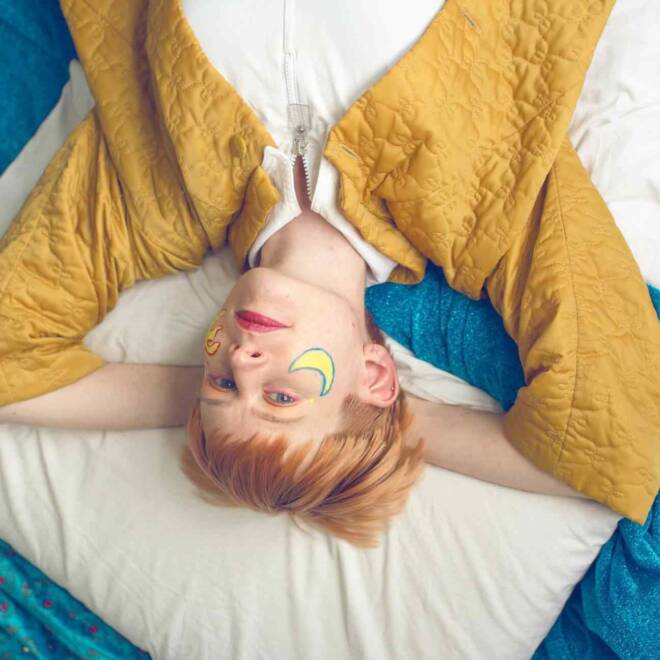 Jenny Hval - Spells
---
A Long Sleep, Jenny Hval's most recent album, was released this past May off of Sacred Bones Records. Off of the record comes a song which questions what we know about the indie/ambient music coming from the Norwegian artist. "Spells," from beginning to end, manages to ebb in and out of itself, both clarifying and mystifying the sonic landscape that the work dwells in. The song manages to cast a spell over its listener, manipulating their emotions with the wide variety of instruments used throughout. Hval's use of layering creates a piece that is at atmospheric and infused with a sweet pop twinge, allowing the piece to walk the line between the experimental and the mainstream. With an airy mixture of piano, trumpets, saxophones and percussion, the production of the work is a perfectly mixed potion in a deep and overflowing cauldron of sound. The chorus could come off as foreboding, but instead is delivered as a kind promise to the unknown 'you' in the song "We will not be a awake for long / We'll meet in the smallest great unknown." With "Spells," Hval is transfixing her listeners, while creating an experimental song which allows the listener to dig into the meaning of the work, while also being a spacious and exciting rhythmic bop.
—
Samantha Weisenthal
on November 20, 2018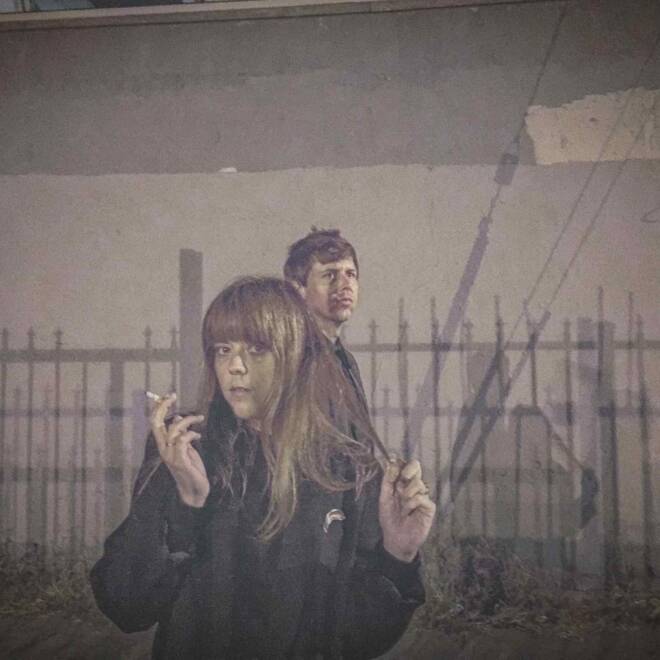 Bogan Via - Videos
---
California duo Bogan Via craft earwormy soundscapes that evoke the glitz and grit of LA, serving it up up with a healthy dose of irony and realism. Their newest single "Videos" is a thick slice of base driven dream pop, packed with nuanced melodies, bittersweet piano lines and slinky club beats. The breathy vocals of Madeleine Miller convey the innate emptiness hiding under the songs surface level imagery, supporting the pointedly dark production from male counterpoint Bret Bender. As their songwriting has evolved, Bogan Via have proven to have a real knack for playing with the Top 40 format, flipping it on it's head and authenticating it through their conscious approach to songwriting, creating something that is both highly accessible and truly unique to their experience.

—
Mike Olinger
on November 20, 2018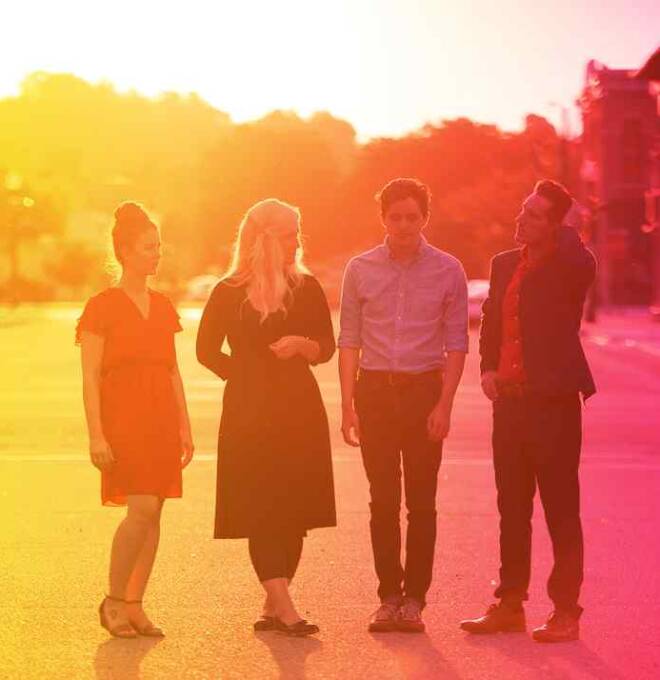 Good Night Gold Dust - In Water
---
Happy Single Release Day to Good Night Gold Dust! The indie electronic quartet hails from Mankato, Minnesota and consists of members Laura Schultz, Colin Scharf, Zach Arney and Michelle Roche. Across GNGD's repertoire, guitarists Schultz and Scharf switch off on lead vocals, providing dynamic emotional texture from track to track. Prior to the release of their six-song EP, It Could Have Been You, the group gifts us with the gorgeous single, "In Water."  Schultz takes the reigns on "In Water," opening the song with the simple yet confrontational line, "You're someone new / You're someone different." "In Water" is about what Schultz describes as "identity formation... How we change and how we keep changing." She's both delicate and fierce as she delivers the song's poetic verses, exuding influences from the queen Björk and indie rock goddess Karen O. The song explodes in the last chorus as syncopated 808s drive the crisp guitars and cosmic electronic sounds home. In a magnificent choir of carefully layered harmonies, Schultz's sings over and over again "It's changed and still changing." Lean into the changes and let Good Night Gold Dust take you away with this unique and dreamy soundscape.
—
Jacqueline Zeisloft
on November 19, 2018