Buzzing Daily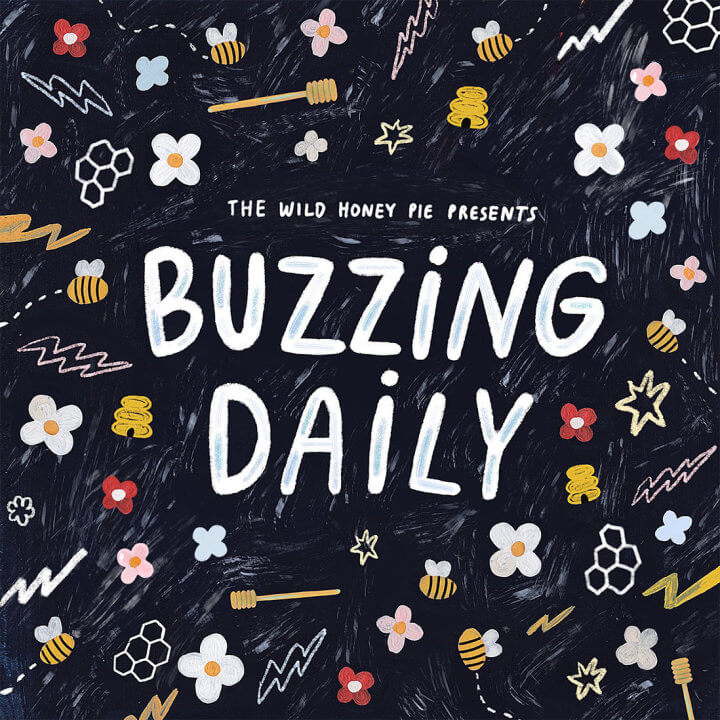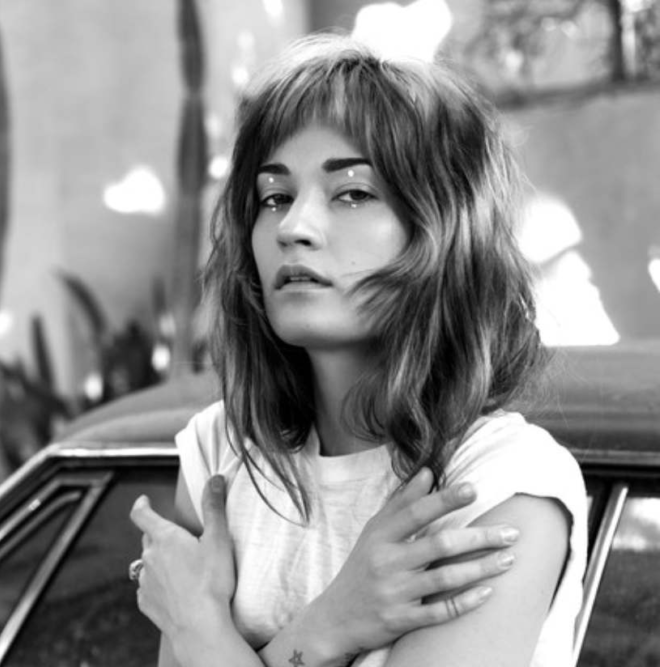 Lauren Ruth Ward - Water Sign
---
"Who the fuck is Lauren Ruth Ward?" reads the descriptive text teasing the 31-year-old American singer and guitarist's website. Ward is a firecracker, a Scorpio, a water sign. What do Maggie Rogers, Father John Misty, and Lauren Ruth Ward have in common? Their voices read like anachronisms, under-processed, floral, not limited to modernity or copying what came before. They make music that's difficult to place but electric to absorb. What's more, all three artists hail from Maryland, a state that isn't classically associated with rock music, and one that also happens to be where I grew up. On the Mason-Dixon line, this is a place where country music is charred with a rock sensibility, or in the case of Ward, rock is infused with a smokey folk flavor. Prior to moving to Los Angeles, Ward, who rocks Angel Olsen bangs and tie-dye hair, worked as a hairdresser in her native town of Baltimore. "Water Sign" is a song that you feel throughout your whole body. "I'm living in my personal hell / I don't need your ammunition / Everybody say 'Oh, I can tell' / Can only see my own vision," drawing out the last syllables into a growl. Ward sings of emotional volatility: being vulnerable to the moods and actions of people trying to swerve into her left lane. Single lines speak volumes, with punctuated pauses and Ward's sharp tongue ("I did it my sentence it was cruel but I finished it"). If you're in New York, don't miss Ward's upcoming show at Rough Trade in April.
—
Corinne Osnos
on March 12, 2020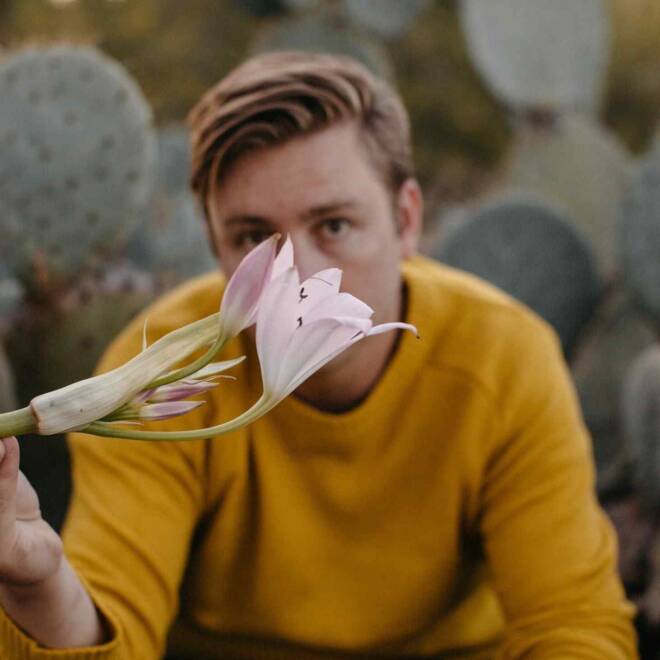 Tyson Motsenbocker - Come to California
---
Soft, melodic and gentle, Tyson Motsenbocker's "Come to California" is a singer-songwriter emoting his most earnest plea. The songwriting itself seems to be as gritty as its production: an honest reflection of an honest feeling. Though the music and writing style is simple and stripped-down, Motsenbocker's talent is undeniable. The bare-bones nature of the music paired with his unusual and transfixing vocal has a really pleasant and iconic effect. The lyrics move from punchy and curt, "Is it such a bad idea being brave, wearing our skin down to the fray?" to softer and more metaphorical, "when the pine trees turn to palms.... you're the one change I wanted all along." This is certainly a good track to keep in your back pocket for when the weather gets a little warmer. Listen to Tyson Motsenbocker's "Come to California" and his recently released LP, Someday I'll Make It All up to to You anywhere you stream.
—
Hannah Lupas
on March 2, 2020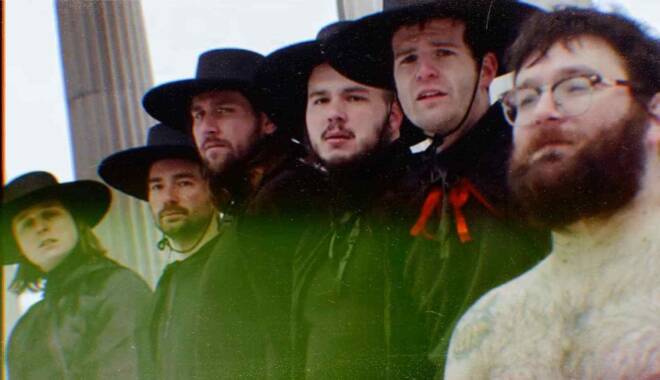 Kid Mountain - Hangman
---
From the opening strands of Kid Mountain's new single "Hangman," it's apparent the band isn't leaving listeners 'hanging' when it comes to their influences on the first single to their upcoming record, The Birds Are In Misery. If the album's title, and the visible nod to veteran kings of misery, Modest Mouse, are anything to go by, Kid Mountain is gearing up to tell a few stories or two about subjects more on the sadder side, a stark contrast to the title of their record released in 2012, Happies. The band seems like they're ready to tackle the incredible confusion that can result from miscommunication; the song kicks off with a grunt, perhaps showing off obvious frustration. Kid Mountain takes us through what could be perceived as a stream of consciousness, starting with some thoughts about coupons, before slowly drifting into a more serious conversation with the lyrics, "If you're the sun strong and brave / then I am a person trapped in this cage." Keeping with the band's Soundcloud description where they detail their desire to "Make eclectic music that bridges the gap between mindless dance tunes and thoughtful societal conversation," "Hangman" maintains the anxiety-inducing feeling of an old school game of hangman: you never know which direction you'll be taken. The official video for "Hangman" was released on February 25 via BIRP.
—
Taylor Hodgkins
on March 2, 2020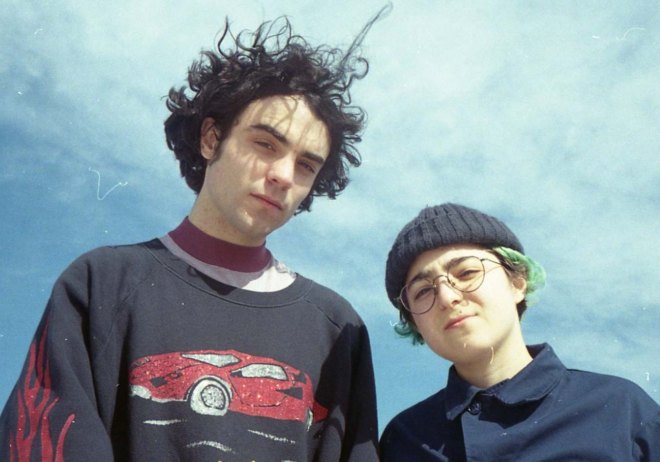 Claud and Del Water Gap - My Body
---
Brooklyn-based songwriters Claud and Del Water Gap (Holden Jaffe) do autotune with a DIY twist in their single "My Body." Swinging between achingly poignant and tongue and cheek, their auto-tuned croons layer perfectly as they sing, "I already know / I figured it out / I think I figured you out / you only want me for my body," which feels like both a joke and a statement at the same time. They mix sounds in a playful way with spurts of electric guitar breaking through the droning synths. It never stays in one mood for long—jumping from one sound to the next with ease. In the bridge, Claud sings, "Tell me to wait for this / already late so I leave my door open / for when you get lonesome" without autotune—winking at the possibility of a deeper meaning. The track marks the second collaboration from the two following their cowrite of Claud's "Never Meant to Call."
—
Corey Bates
on February 28, 2020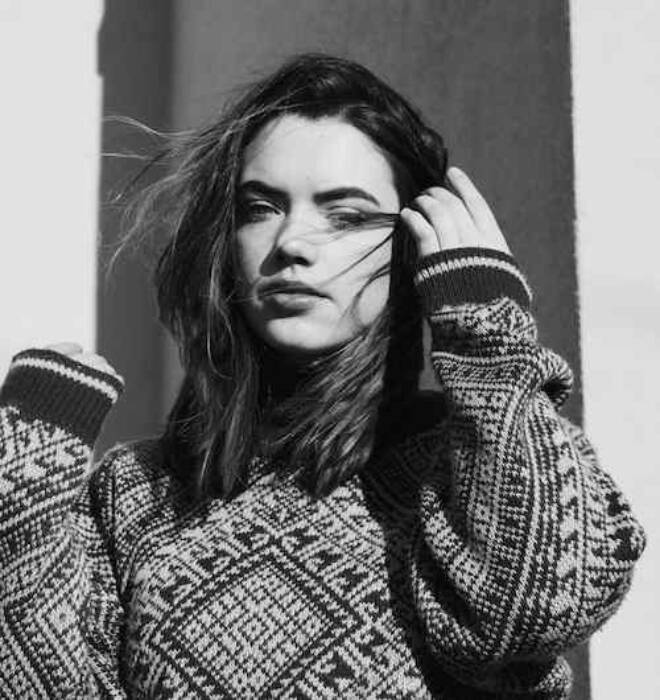 Genevieve Stokes - Surface Tension
---
Genevieve Stokes sounds wise beyond her 18 years in her newest single "Surface Tension." The Portland, Maine-based singer/songwriter sheds light on the cyclical torture that permeates adolescence, "I'm treading muddy waters / I'm not what you wanted / I've been through this before." Stokes doesn't wallow in self-pity though. She states it more as a fact than something to mourn, breaking from the cycle with poignant lyricism—refusing to fall victim to teenage melodramatics. Her vocals are clear and smooth with a slight warble when she slips in and out of her upper register. The real sweet spot is when she settles into an almost gravely tenor before sweeping back up gently. "Surface Tension" is the newest single from Stokes's debut EP out in summer 2020.
—
Corey Bates
on February 28, 2020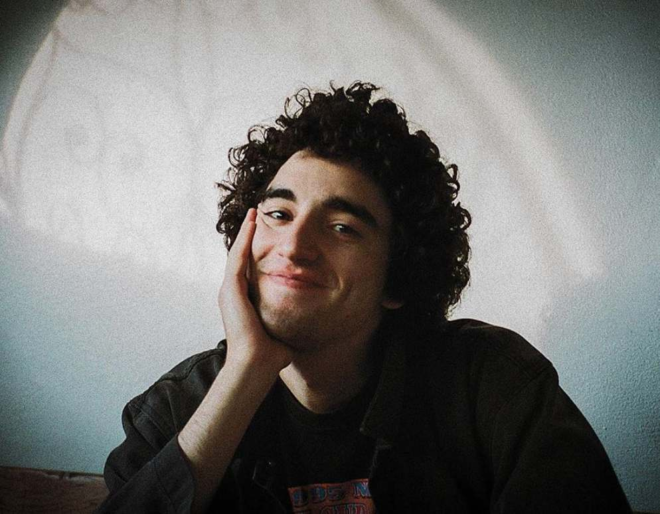 Adam Melchor - 30 Minutes
---
Adam Melchor puts his guitar to the side for his newest single "30 Minutes." Instead, he opts for a gentle piano-centric offering that lives somewhere between melancholy and hope. Melchor's voice climbs and falls with the turn of each phrase as he tells a story through short insights into a relationship, just enough to create a world where the listener can fill in the blanks, "every time you eat alone you say that you think of me / cause I used to say that's what I like." He turns what could be a sad song into something with at least a seed of hope—singing, "I just need a person who will hear just how I'm hurting / when something not so pleasant hits the fan." "30 Minutes" is off of Adam Melchor's newest EP Summer Camp out February 28.
—
Corey Bates
on February 28, 2020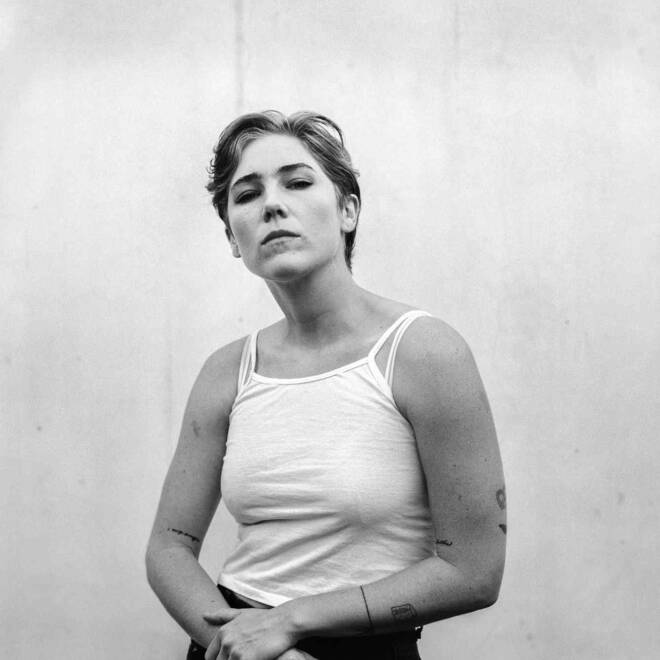 Your Smith - Man of Weakness (Acoustic)
---
Stripped back and sweet, "Man of Weakness (Acoustic)" is a gorgeous and raw rendition of the original. First released with a full arrangement as part of Your Smith's 2019 EP Wild Wild Woman, this track carries its own with nothing but guitar, soft keys, lovely vocal harmonies, and raw emotion. Like a cool breeze on a warm summer day, the arrangement is light and pleasing, and this is due in large part to Caroline Smith's clear, dynamic vocal, which is vaguely reminiscent of Sheryl Crow, and acts as the song's most powerful instrument. In the lyrics, Smith paints an evocative picture of endings and all the emotional baggage one has to carry as a result: "I can't believe this, I can't deny it, I thought I'd beat this / And now I'm laughing 'cause I was acting / Like I ever stood a chance to win this time." Through the relatable lyrics and a brighter melody, Smith reminds us that heartbreak is temporary, but good music will always be there.  Introspective and soft, "Man of Weakness (Acoustic)" is a hopeful tune for gentler days.
—
Britnee Meiser
on February 27, 2020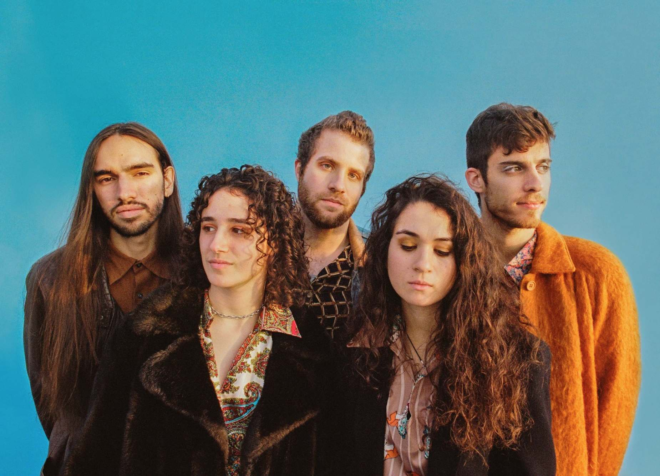 Modern Diet - Post Grad
---
New York-based Modern Diet's new track "Post Grad" astutely captures the disillusionment of growing older. Its subject feels detached from the passage of time, comparing himself to Sisyphus, a Greek mythical figure doomed to push a boulder up a hill for eternity. However, the song itself refuses to remain stagnant; while it begins melodic and airy, its lightheartedness is eventually disrupted by a biting guitar riff that incites the start of the track's decomposition. From this point, the energy builds steadily, at times returning to its initial softness only to reject it again, until it approaches a cheerful and choral end that feels like a final liberation. However, the listener soon finds that the narrative of "Post Grad" is circular, and that despite the battling sounds that seemed to have met their end, its narrator has not actually broken free. Rather, his farewell suggests that he has resolved to push his boulder into oblivion: "I have to go have to go, I have a boulder to push."
—
Brittany Cortez
on February 27, 2020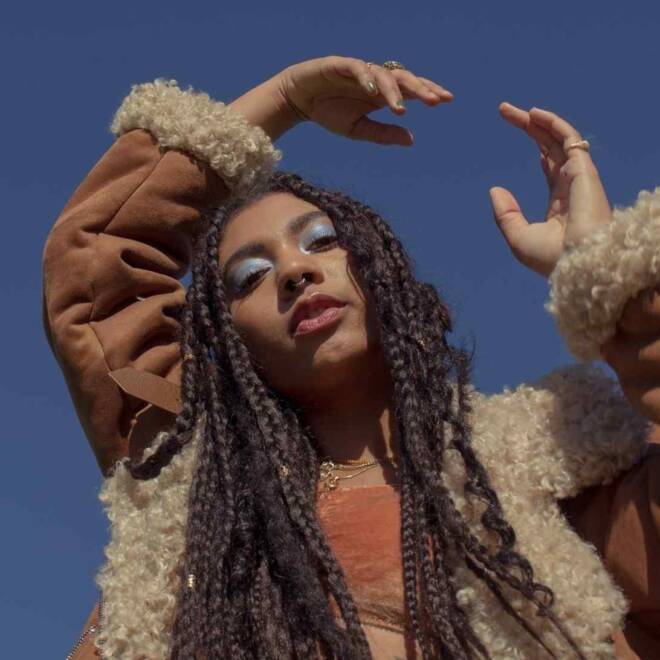 Satya - Soil
---
Fresh off their debut EP, Satya delivers "Soil," a tune that feels cozy, intimate, and jazzy. Feelings created by the track's bare-bones production. Verses with just guitar and Satya's elegant vocals offer more room for those vocals to impress—something they have no trouble doing. These tiny flourishes in tone and texture could get lost in a more produced song but here you can feel every single thing. The additional layers of vocals in the chorus hug the track without obfuscating its simple beauty. As "Soil" waltzes on, the bridge finds Satya trading lines with a trumpet, both filled with so much heart. Again, the space the song leaves for these two to shine gives it such a human element. And to say nothing of the 19-year-old's songwriting would be a shame. Satya shares powerful and emotional messages with blunt clarity across the entire EP—"Soil" acting as a lighter, encouraging song, stepping through the confusion and darkness of life into a brighter future. It's all just so beautiful. The Oakland artist has created something special with their EP Flourish Against Fracture, which dropped at the end of January 2020.
—
Max Himelhoch
on February 27, 2020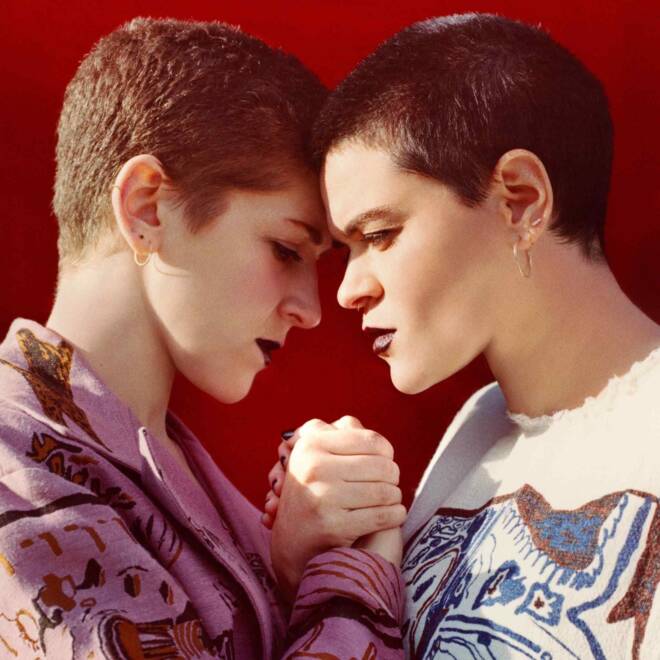 Overcoats - Fire & Fury
---
New York-based indie-pop duo, Overcoats' "Fire & Fury" is an anthem of perseverance. It starts small with a focus on Hana Elion and JJ Mitchel's signature harmonies that blend so perfectly at times their voices feel like one. It builds slowly into the chorus when their voices are joined by a simple yet full synthesizer arrangement punctuated by precise guitar riffs and piano fills. It's a song meant for a triumphant movie-montage tinged with nostalgia as they sing, "I've been fighting but you're still at the party / is this the part where you don't even know me at all." The dynamic track never sits within one sonic space for too long, it rises and falls from verse to chorus—reaching its peak within the bridge as they repeat, "we'll get through it" like a prayer. "Fire & Fury" is the title track on Overcoats' newest EP out earlier this month.
—
Corey Bates
on February 26, 2020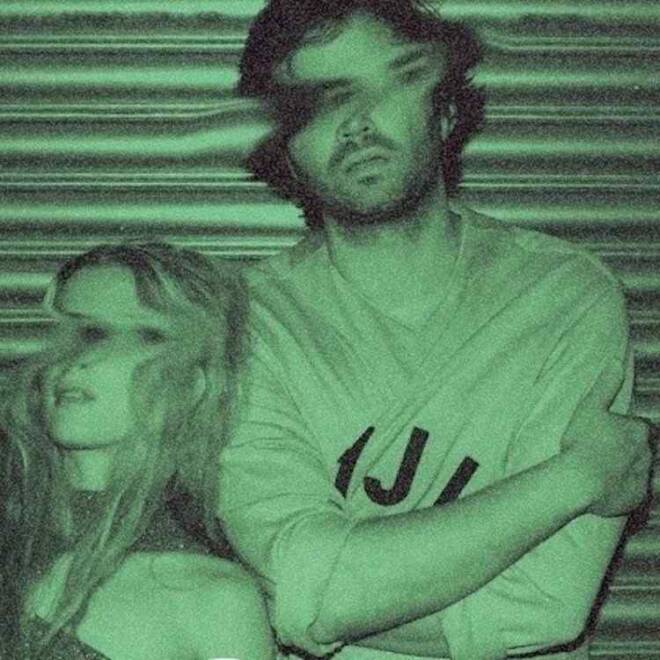 Marian Hill - was it not
---
There's a difference between moving on and moving forward. The reality is that memories stay with you, but after a while, they tend to mix in with new moments and take on new shapes. Was what happened in the past really as it seems or, as Marian Hillappropriately titles their new single, "was it not"? The fiery, dark-pop duo, who have championed their brand of sparse, heavy-hitting production and indulgent songwriting continue to do what they do best on this new track. Complete with Samantha Gongol's sultry, emotive vocal and Jeremy Lloyd's minimalistic production, this song takes just the right amount of space to reflect upon a past relationship with its moodiness. It's also completely club-ready with Lloyd's signature 808-inspired beats and vocal chops that keep a hypnotic groove while Gongol's vocal is spotlighted for its lush sensuality. In a press release, Lloyd explains the feeling of limbo that the song highlights, "[This song] is about considering a relationship from long ago—remembering how we were so in love, and that person was everything to us, only now when we think about that one time...was that moment them?" Or was it not?
—
Deanna DiLandro
on February 26, 2020