Buzzing Daily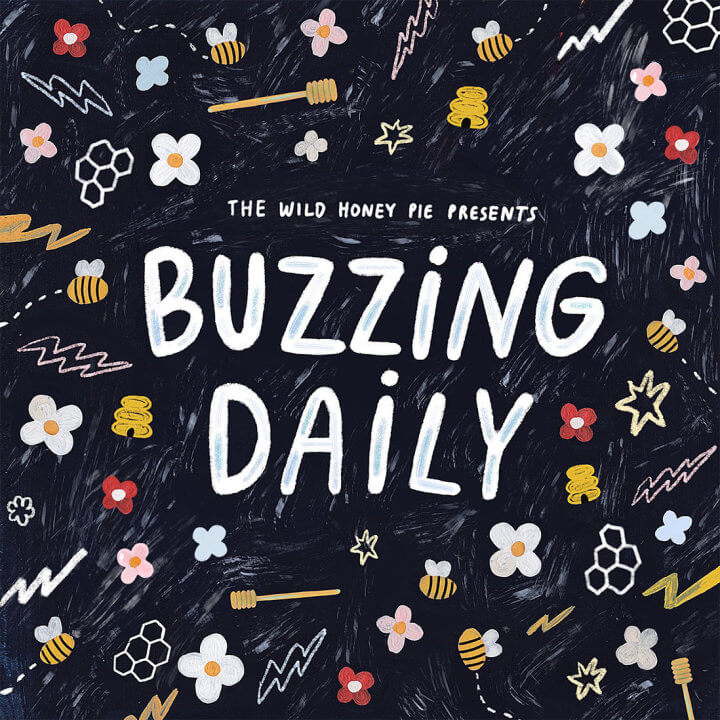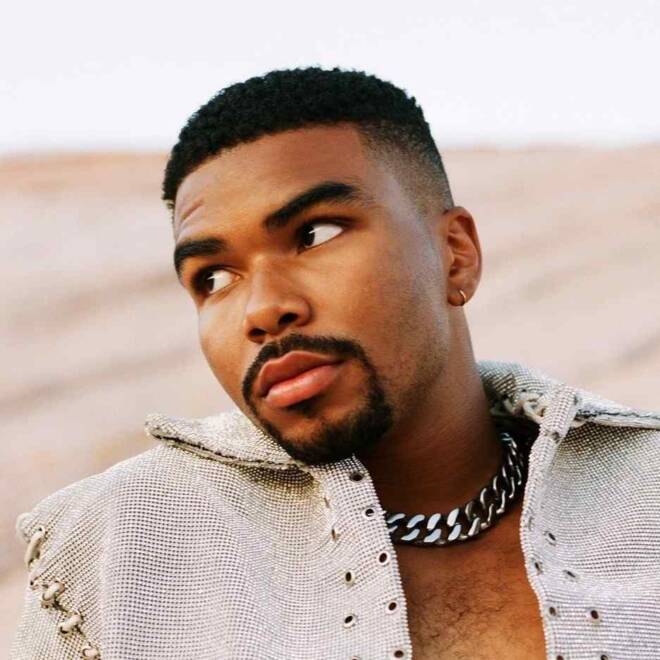 Kyle Lux - 222
---
Does it seem like you've been encountering a certain number sequence over and over again in your day-to-day? These number sequences, which are often referred to as angel numbers, are seen in certain belief systems to carry particular messages to the beholder from their guardian angel. Each number can carry with it a plethora of different messages, making deciphering its meaning an intuitive act rather than a fishing expedition. Kyle Lux enlightens us with the meaning of his own set of angel numbers in "222," the highlight track of his recently released Projectors EP. 
The number sequence 222 is often a reminder to go with the flow of your natural processes in order to obtain self-discovery and growth, and Kyle Lux showcases that and more in this track alone. "222" is a refreshingly new sound for the young genre-blending artist, taking his usual R&B ballads and trading them for a quick-witted hip-hop flow that you can't help bobbing your head to. Lyrically, Lux seems to be releasing all control and expectations of a certain connection, allowing himself to "go with the flow" as opposed to adhering to "just another complicated label." The music video accompanying the track sports a blissful Lux dancing freely and dressed in a variety of colorful outfits, further embodying this concept of free forming flow. Overall, "222" is a blooming introduction to Lux's new-found sense of self discovery, both as an individual and an artist. Lux proves he is more than willing to break self- and society-imposed barriers in order to grow as both an artist and an individual, and we can't be more excited for all that is to come. Photo by Undine Markus.
—
Bianca Brown
on November 9, 2020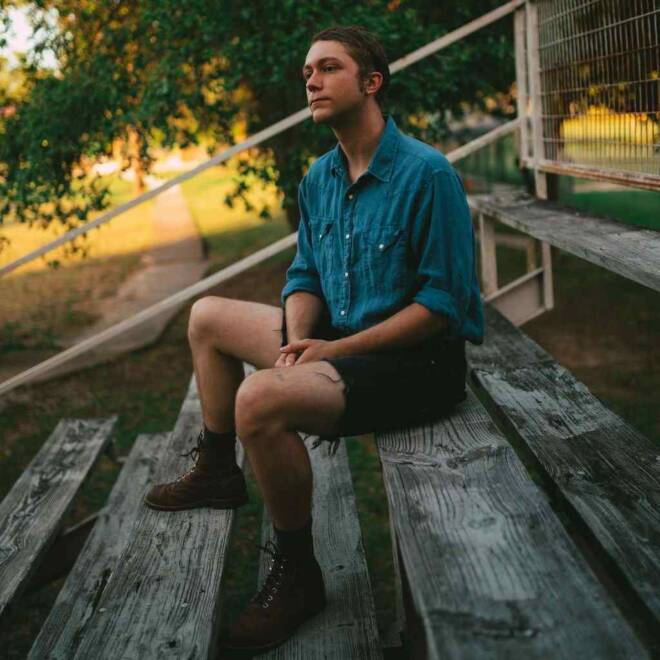 Dylan Pacheco - Boy Meets Void
---
If a late-life star were a song, it would probably be "Boy Meets Void." The overall texture of the song is bright, though not necessarily warm, with a lyrically dense center. Quite simply, it's the heaviest charming little song you've ever heard. Upbeat rhythm guitar saunters through the motions as the bass keeps the tempo marching on. The lyrics blend hyper-literal realism and metaphor, sitting somewhere between lucid and a little spacey. Semi-diegetic textures wrap around each section, lending a little more substance to the narrative. With each chorus, the boy retreats further into solitude. The choir of voices that surrounds Dylan Pacheco's vocals in the first chorus drops off sharply an awkward four words into the next one. Every time "boy meets void," the vocals drop off and the melodic line is picked up by a void-like warbly, distorted guitar. Synth ghosts float around the lyrics in the second verse after a "car crash that never happened." Overall, the song is filled to the brim with fantastically imaginative imagery that almost distracts from the blunt commentary on depression. It describes one of the periodic points in managing depression where it becomes a relatively dull story of coexistence. It's not bad, but it feels like it's always there, vaguely lurking in the background. Sometimes you fall off the bandwagon entirely, sometimes factors outside your control nudge you off a little. You get tired of talking about it, and conversations feel repetitive. You know what makes it easier, and you know what makes it harder. So, you pick yourself up, dust yourself off, and keep walking with one hand in the void. Photo by Trey Karnes.
—
Allison Hill
on October 26, 2020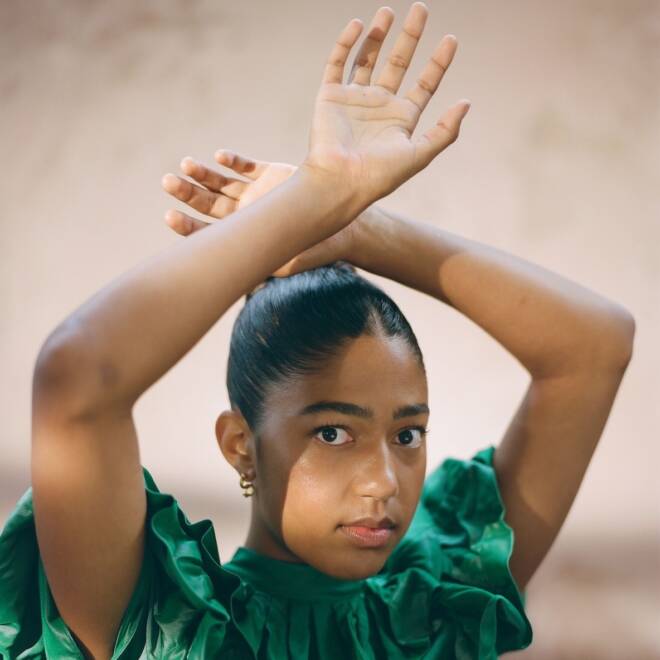 Hope Tala - Crazy
---
Following the recent drop of razor-sharp anthem "All My Girls Like to Fight," R&B artist Hope Tala brings a moment of respite with softer-spoken track "Crazy," a ballad with gorgeous bits of a personal narrative of love. Tala's signature sound of warmth can be found fluttering among lyrics of encouragement and adoration for the object of her affections — the hook telling her lover that they can "go crazy" over and over again. "Crazy" holds intimacy in the small details of average days with the person that you love, like the sweet gesture of having a hand on your thigh as you drive. In anticipation of her new EP, Girl Eats Sun, which comes out November 13, Tala gives us an exciting track with different energy from her previous single. The Londoner continues to grow her range and wow listeners with her creativity in production and writing. Photo by Rosie Matheson.
—
Julie Gentile
on October 23, 2020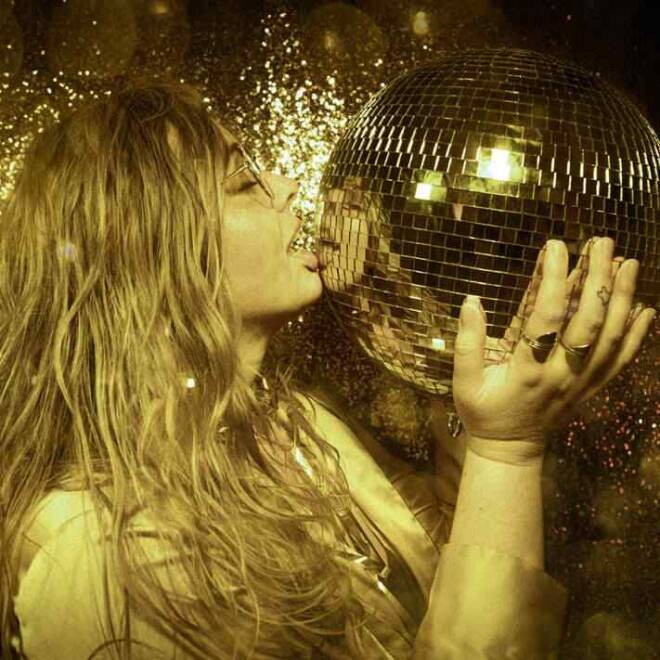 Sir Woman - Making Love
---
Wild Child's Kelsey Wilson is experiencing an exuberant freedom in her solo project Sir Woman, and she is sure to have you spellbound within her groove. Wilson sings of a woman with a totally transfixing presence in "Making Love." Feathered with soulful, glimmering touches of keys and a feel-good rhythm, this track is made for falling in love under the ambient glow of a roller rink. Wilson draws heavily on themes from music rising out of the '70s disco scene, revering women almost as talismans, beholding some glamorous magic and power in their being without any effort. This track is a funk-filled and daydream-inducing form of nostalgia for a bygone era that promises enchantment and glory. Photo by Barbara FG.
—
Laney Esper
on October 23, 2020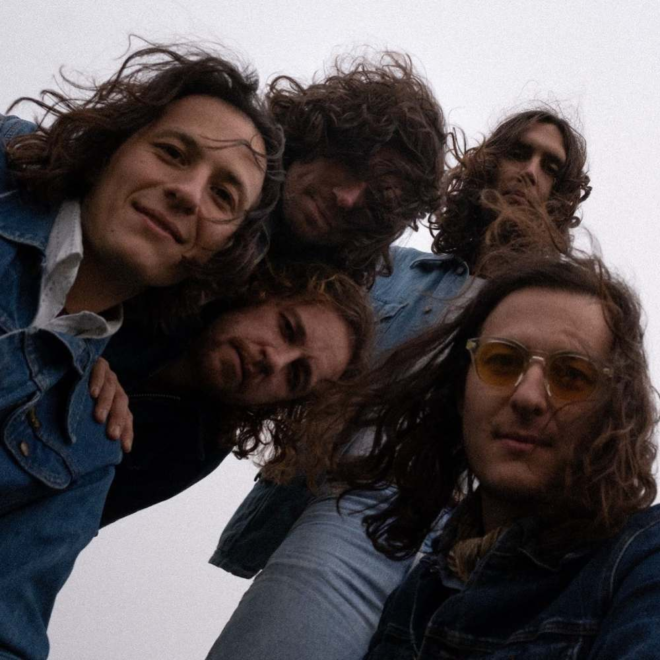 Tempesst - High on My Own
---
Bringing modern tones and textures to '70s rock sensibility, "High on My Own" is a stand-out track from Tempesst's recent debut album, Must Be a Dream. This dose of joyful psychedelia from the Australian alternative five-piece injects the start of the album with an electric energy. It's easily one of the peppiest tracks on the record, while still having a slowed-tempo chorus. Tempesst makes this refined, fun-loving sound look easy to execute, and as a listener, you can't help but feel like it's second-nature to them. Though this is their first LP, the London-based band have been cutting their teeth releasing singles and playing shows for most of the late 2010s. Tempesst's full-bodied sound is the culmination of years of playing, experimenting and soaking up fresh experiences. Their influences run the gamut, from the Brooklyn indie rock scene to '70s psychedelia. The vocals are reminiscent of Alex Turner (Arctic Monkeys) or Van McCann (Catfish and the Bottlemen). All in all, Tempesst possesses a likability and originality that I hope carries them far, and something tells me this new album is just the beginning for them. If you sit down to listen to "High on My Own" today, I hope you do so with the intention of hearing the whole album. It's an incredibly easy and enjoyable listening experience (plus "Mushroom Cloud" follows "High on My Own," and it's another one of my favorites on the record). Photo by György László.
We are also thrilled to share that we have been collaborating with Tempesst on the official music video for "High on My Own," which will be out soon. Keep an eye out!
—
Hannah Lupas
on October 23, 2020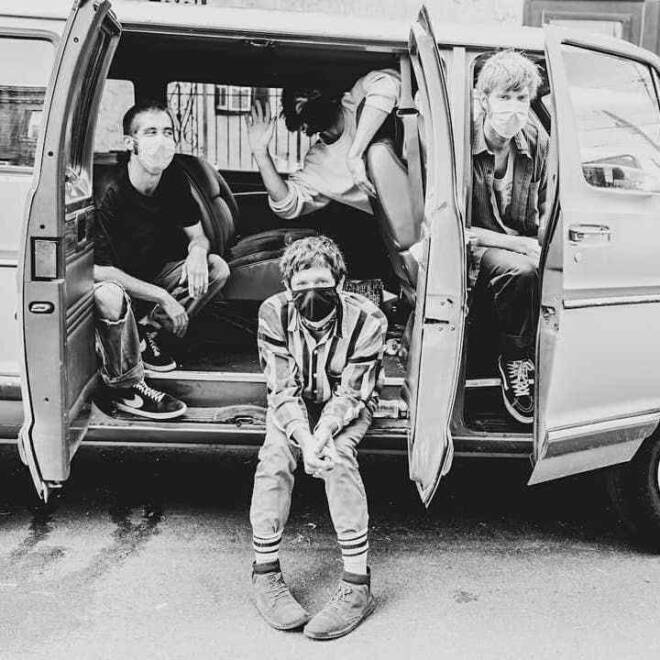 Pine Barons - Reaper
---
On "Reaper," a song off their recently released album Mirage on the Meadow, Pine Barons combine psychedelic instrumentals and vivid lyrical imagery to deliver a haunting track that truly rocks; perfect listening for this, the spookiest of seasons. The tone is firmly established within the first few seconds, as a series of long atmospheric tones from the synth drape themselves over the drum and guitar lines. Before the lyrics come in you have already been set on a meandering walk through the dark forest in your mind. 
Songwriter and vocalist Keith Abrams cleverly illustrates the concept of scattered thoughts in the pre-chorus where, utilizing different production effects, he plays two intertwining inner monologues: one perpetually questioning, and one confident in its defeatist statements but not offering any answers. From this back and forth bursts the hook, which delivers everything you could ask for in a great rock chorus. It's melodic, it's powerful and it stays with you long after the song has ended. For much of "Reaper" there is an expertly curated sense of movement, like some physical manifestation of inner anxieties is stalking you at a distance. The closing guitar solo and coda, which layer in melodic callbacks from earlier sections, bring about a feeling of envelopment, like that fog of fear has finally caught up and engulfed you. Photo by Chris Sikich.
—
Emerson Obus
on October 23, 2020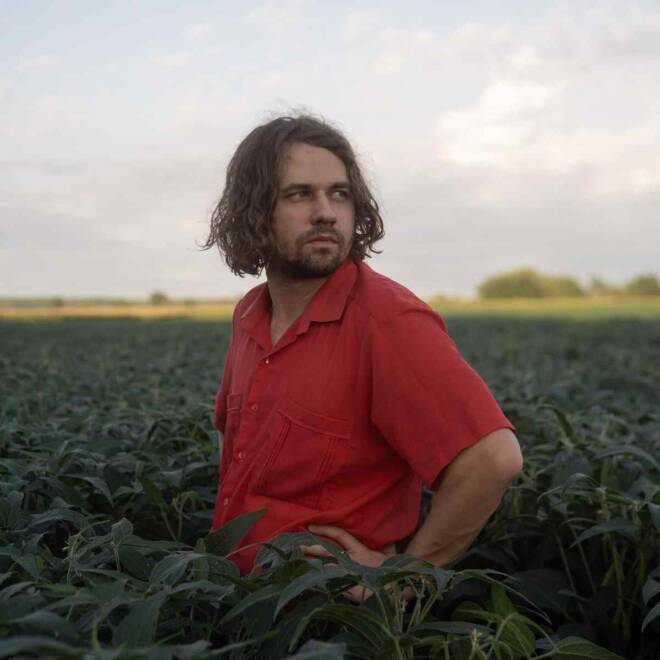 Kevin Morby - Valley
---
"Valley," the opener off of Kevin Morby's latest album Sundowner, is a melancholy ballad to the singer-songwriter's Midwestern roots. Like many of the songs off the album, "Valley" finds the singer reflecting on life in the Midwest by using its landscape as a vehicle to remark on the simplistic beauty of it all. Morby's singular voice acts as a guide through the rich landscape that the laid-back instrumental paints, as he croons, "In the valley below me / In the valley below / They all pretend not to know us / They all act like they don't know." As the two-minute mark rolls around, Morby keeps quiet and lets his guitar steal the show, once again showcasing simplicity, as you can almost close your eyes and see the grand and underrated beauty that Morby depicts just lines before. Photo by Johnny Eastlund.
—
Jonah Minnihan
on October 22, 2020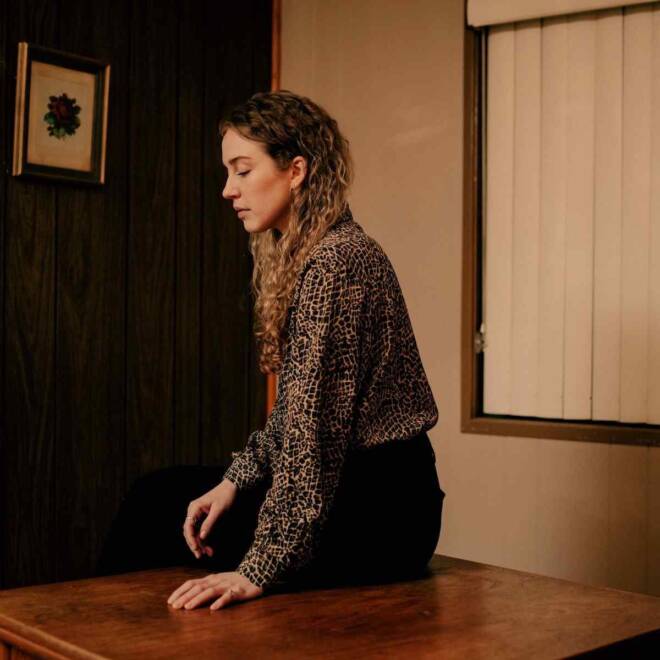 Sam Lynch - Keeping Time
---
Billowing richness within and throughout, Sam Lynch's "Keeping Time" is a mingling of revelry and the phenomenon of loss. Lynch says it's "a song about losing your footing, and the endless search for something steady to hold onto." While the impermanence of many things can be jarring, Lynch's delicate voice, along with the tranquil demeanor of the tone in which she hovers over verses, brings a certain grace into the realm of instability, creating space for coming to terms with life's ever-present ambivalence. This track is one of many gorgeous odes to distinct forms of loss on her new album Little Disappearance, which was released in full on October 9 and is deserving of many a listen. Photo by Mackenzie Walker.
—
Laney Esper
on October 22, 2020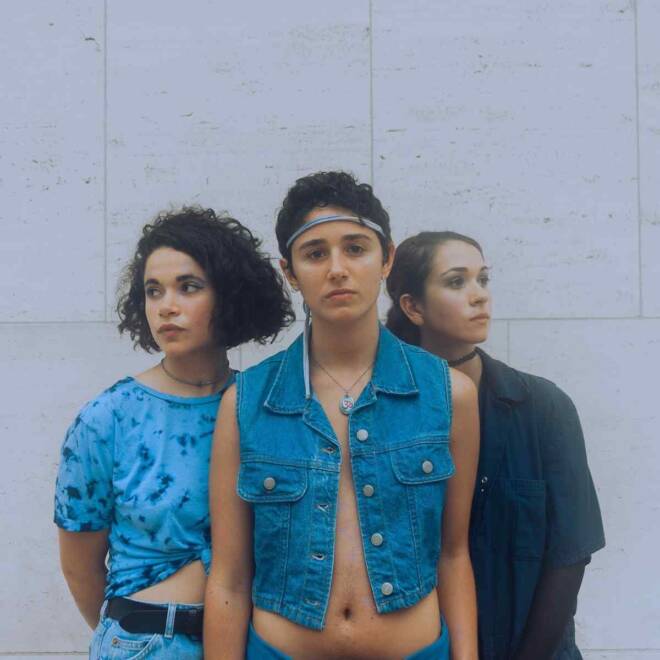 Moon Kissed - Shake // Those Feelings
---
It bops, it grooves, it gets your feet moving and then it breaks your heart. Through driving drums, hypnotic synths and poetic lyrical paradoxes, "Shake // Those Feelings," the new single from Brooklyn-based trio Moon Kissed, tackles an age-old question of love: is the passion worth the pain? In the first section of the song, Moon Kissed juxtaposes a dancey synth rock tone with lyrics drenched in a deep longing to feel again: "I've been struggling with numbness," and more bluntly, "I want you to break me." As the song goes on, the vocals build and layer, the drums get bigger and the synth gets funkier; it becomes impossible not to at least bop your head along and, more likely, you'll find yourself dancing around whatever room you're occupying at the time.
Then, once you've been fully immersed in the whirling, intoxicating melody, the song undergoes a powerful shift. The drums cut out, plucked guitar strings and longer atmospheric synth tones take over, and the intense longing, which characterized those lyrics that you started to dance to, is presented in its raw vulnerable form. A softer vocal and a pensive mood guide you out to the end of the beautiful track. Photo by Evan Parness.
—
Emerson Obus
on October 22, 2020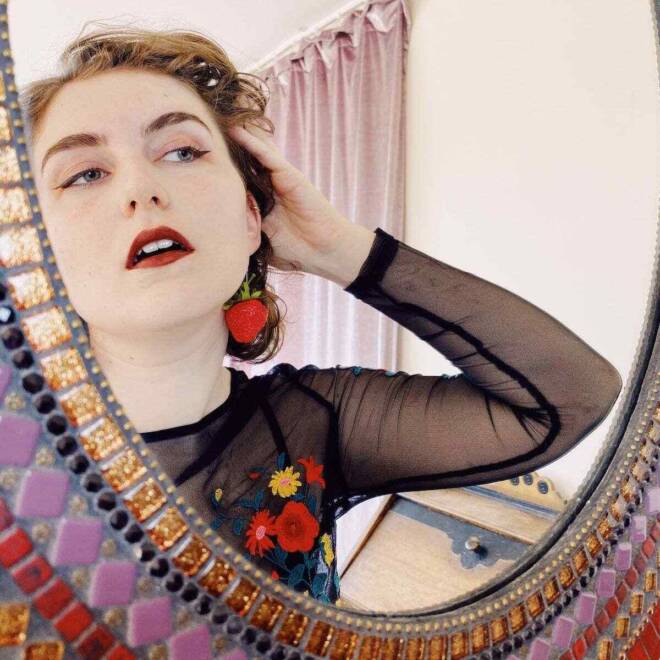 Samantha Margret - Feminist Gf
---
With her latest single, "Feminist Gf," San Francisco singer-songwriter Samantha Margret has evolved into a sharpened power, in both production and lyricism. This is a track that begs to be listened to on hi-fi headphones — with creeping touches like soft, panned tapping-fingers-on-drums at the onset, a bass that thumps in your chest and the endlessly creative mixing of Samantha's clear vocals, the singular energy of Billie Eilish comes to mind, paired with the endearing personal touches of Taylor Swift's best lyrics — all still with a style that is distinctly Samantha's. With her prior release, "Emotional," she took on the patriarchy in a more playful tone, but the Samantha we hear on "Feminist Gf" has stepped forward, teeth bared, to usher the offending misogynist into a new era (her line "You've got a feminist girlfriend, like that makes you excused" could cut with a knife). Songs like Swift's "You Belong With Me" may have made some of us feel comforted back in the early 2000's that didn't squarely fit into a traditional feminine narrative, but as feminism has evolved to be intersectional and inclusive, "Feminist Gf" deserves a place among the girl-power tracks we need now. Rather than against each other, Samantha unifies femininity of all types and expressions to focus where it counts.
—
Stephanie Lamond
on October 22, 2020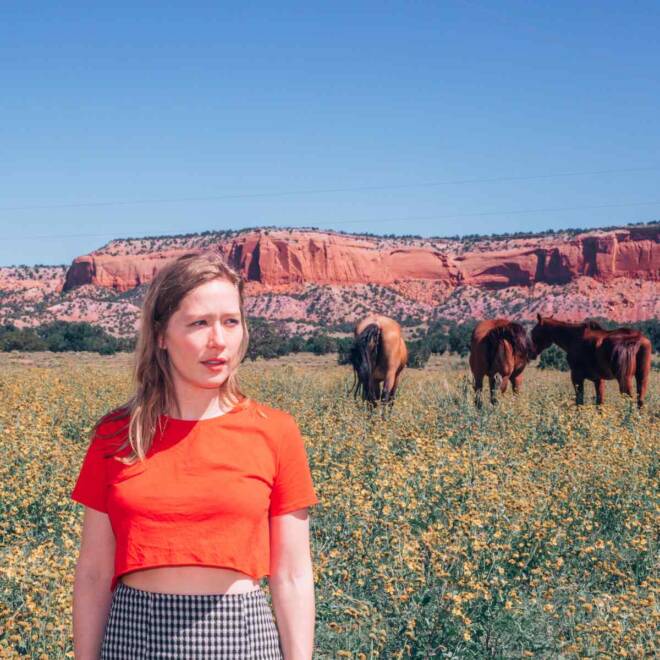 Julia Jacklin - to Perth, before the border closes
---
Julia Jacklin's new offering "to Perth, before the border closes" features scathingly honest lyrics performed with a lush, dreamy vocal style and sepia-toned guitar sounds. The song is a meditation on the prevalence of change in our lives — as she states simply, "Don't you know that everything changes?" She also ruminates on the fact that the very nature of change means that sometimes we can't fully trust or rely on others, even those who are closest to us. This is made evident as she questions, "Will you get on that flight? / I got a feeling I won't do it alone / I got a feeling / But everything changes." Jacklin is arguably at her best when the musical arrangement is kept classic and simple, allowing listeners to hone in on her expertly crafted lyrics and beautiful voice, which is reminiscent of legendary vocalist Patsy Cline — and "to Perth, before the border closes" is no exception. Listen on Bandcamp or wherever you stream. Photo by Nick Mckk.
—
Paige Shannon
on October 21, 2020