Buzzing Daily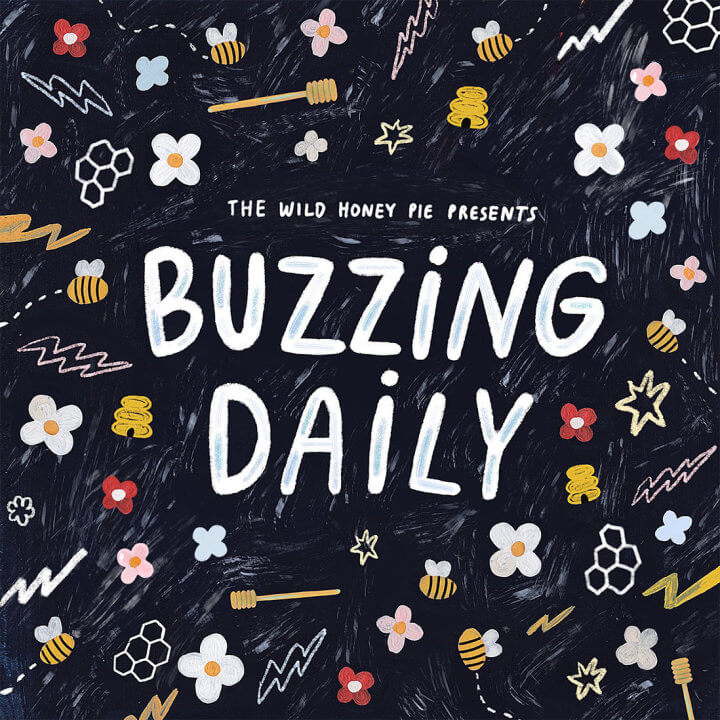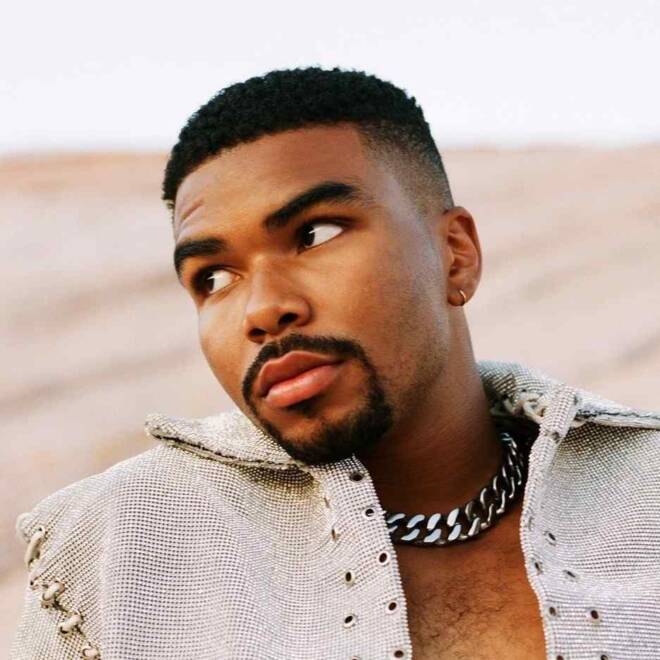 Kyle Lux - 222
---
Does it seem like you've been encountering a certain number sequence over and over again in your day-to-day? These number sequences, which are often referred to as angel numbers, are seen in certain belief systems to carry particular messages to the beholder from their guardian angel. Each number can carry with it a plethora of different messages, making deciphering its meaning an intuitive act rather than a fishing expedition. Kyle Lux enlightens us with the meaning of his own set of angel numbers in "222," the highlight track of his recently released Projectors EP. 
The number sequence 222 is often a reminder to go with the flow of your natural processes in order to obtain self-discovery and growth, and Kyle Lux showcases that and more in this track alone. "222" is a refreshingly new sound for the young genre-blending artist, taking his usual R&B ballads and trading them for a quick-witted hip-hop flow that you can't help bobbing your head to. Lyrically, Lux seems to be releasing all control and expectations of a certain connection, allowing himself to "go with the flow" as opposed to adhering to "just another complicated label." The music video accompanying the track sports a blissful Lux dancing freely and dressed in a variety of colorful outfits, further embodying this concept of free forming flow. Overall, "222" is a blooming introduction to Lux's new-found sense of self discovery, both as an individual and an artist. Lux proves he is more than willing to break self- and society-imposed barriers in order to grow as both an artist and an individual, and we can't be more excited for all that is to come. Photo by Undine Markus.
—
Bianca Brown
on November 9, 2020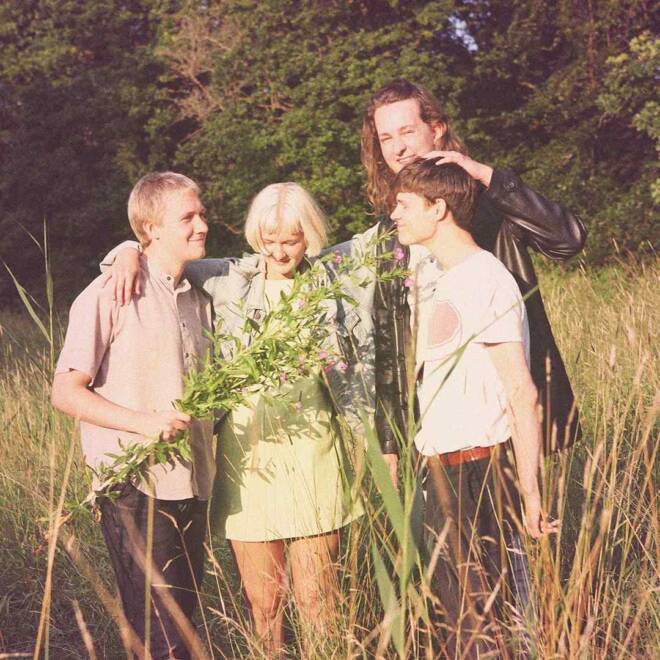 Kindsight - Terminal Daze
---
"Terminal Daze" is a gleaming indie rock track made for the beginning of a coming-of-age film, featuring unbridled youth and charisma. It's the catapult into summer on the last day of school — a feeling ready to chase away inertia. The Copenhagen-based quartet Kindsight says it's "as unrelenting as a big train — steady as it goes." And it's certainly a train you would want to catch: an enticing escape from responsibility, further persuaded by the guitar and commanding drums. The bright, silvery vocals whisk us away in high lilts and phrases, and all care is gone in the world, at least for a small moment. Photo by Line Hvid.
—
Katya Myasnikova
on November 2, 2020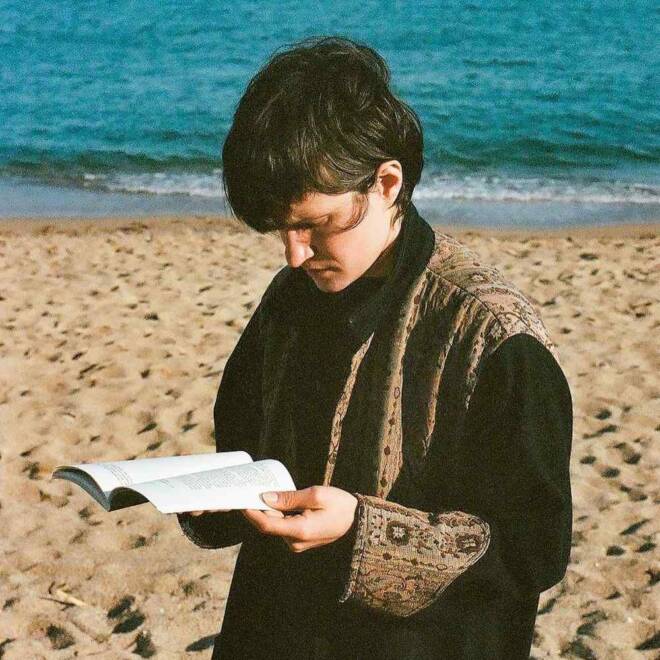 Adrianne Lenker - Two Reverse
---
Big Thief's Adrianne Lenker provides a poignant, intimate deep-dive on her latest full-length solo effort, songs, perfectly capturing the state of mind after a breakup, how find solace within yourself and what to do with regret. Her ability to create tender, insightful ballads once again resides throughout each and every track. Lenker's minimalistic approach creates the largest impact and allows the listener to not only focus but be engulfed.
The album's first song, "two reverse," examines how to tackle the back-and-forth fight you have with yourself after things end with someone. Her charming guitar sets the pace as she begins to vocalize the natural yearning for that absent person: "Lay me down so / To let you leave / Tell me lies / I wanna see your eyes / Is it a crime to say / I still need you?" While listening, it feels like you're witnessing a flashback and you immediately empathize with that kind of immense heartbreak. To go to such an uninhabited place, where it's just you and those memories — whether good or bad — is always a sobering experience. This organic offering from Lenker provides a framework to heal during hard times, regardless of the source, and acts as a true companion. Her new LP songs is out now via 4AD, along with its counterpart release instrumentals. Photo by Buck Meek.
—
Meredith Vance
on October 30, 2020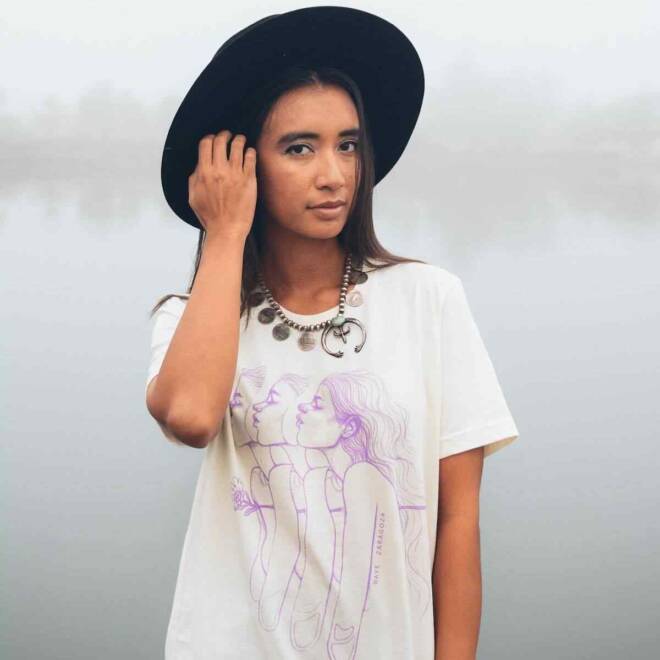 Raye Zaragoza - Rebel Soul
---
The world isn't a pool. What we know of ourselves isn't consistently reflected back at us. For folk artist Raye Zaragoza, an Indigenous woman of color raised in a New York City studio apartment, feeling seen in a white-washed landscape is often insurmountable. "I have felt like my mixed-race, intersectional identity is somehow letting everyone down," she says of her experience, "I have felt that I can't belong to any community because I am not enough of any one to belong." So instead, Zaragoza sets out to be her own mirror. She grounds herself in her roots with strength and ease on her latest record, Woman In Color, and reclaims her sense of self with her own anthem, "Rebel Soul." The song begins delicately, serene guitars and gentle drums guiding each other. As it builds, the entire song crescendos together and is met with uplifting strings and glints of piano, swirling around like wind brushing against your face. The music complements the message in a gorgeous pairing, all seeming to symbolize Zaragoza's path to self-triumph. Her embrace of identity is entrenched in the song's righteous chorus as she sings, "When the only thing you're left with are your torn and tattered clothes / And you find yourself a-wandering down a dark and lonely road / When you've got a feeling in your heart that no one seems to know / Feeling like a complete unknown / I'm a rebel soul." It wasn't until Zaragoza found herself on this very road that she realized she can leave behind her inhibitions and step fully into her power, as a rare musical talent and unique rebel soul. Photo by Cultivate Consulting.
—
Deanna DiLandro
on October 30, 2020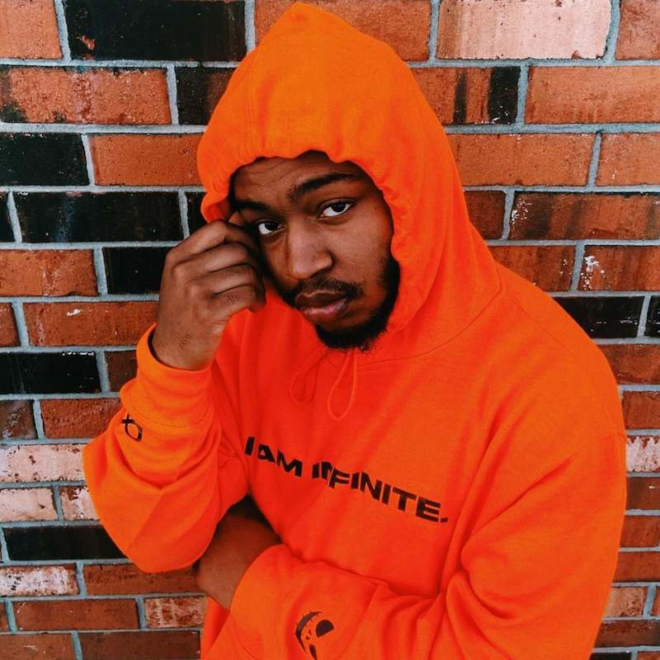 Khi Infinite - LUCY
---
Virginia Beach songwriter Khi Infinite breaks new ground with his single "LUCY," a tune as addictive as the push-pull love that has him hooked. Though he knows he and "LUCY" have their problems, Infinite dives headfirst into the sea of red flags with no tether to the truth, naïve, hopeful and "too hard headed." A faint, rosy guitar riff, breezy ad-libs and laid-back storytelling almost make an otherwise draining back-and-forth seem easy. While my hometown of Virginia Beach has been a longstanding hub for innovators in hip hop and R&B, Infinite's eccentric approach to bedroom pop plucks the smoothest parts of each genre to craft something more breezy and clean, down to a catchy hook spiked with carefree joy. His upcoming record TAKE WHAT YOU NEED is due out in November, and until then, 50% of proceeds for "LUCY" will be donated to local homeless shelters in the 757 area.
—
Ysabella Monton
on October 30, 2020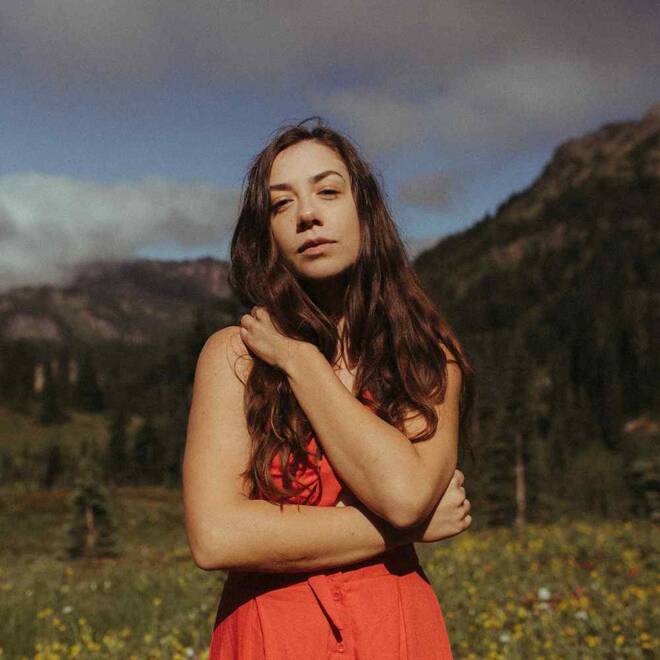 Danielle Durack - Broken Wings
---
From Phoenix singer/songwriter Danielle Durack comes "Broken Wings," a cinematic tale of unapologetic self-awareness and accountability. In three distinctive parts, her warm voice leads the listener through the seemingly eternal liminality of unhappy love. "I don't know what it is about broken wings," she chimes over a gentle arpeggiation that escalates to a percussive drop. Here, the song's confidence amplifies in unison with hers. An empty outro holds space for heavy sentiments of brutal honesty. "The hardest love's the one that I want," she admits. Many of us have been this person, and Durack's generous navigation empathizes with anyone who has been forced to over-explain the decisions of their captured heart. Photo by Eunice Beck.
—
Daphne Ellis
on October 30, 2020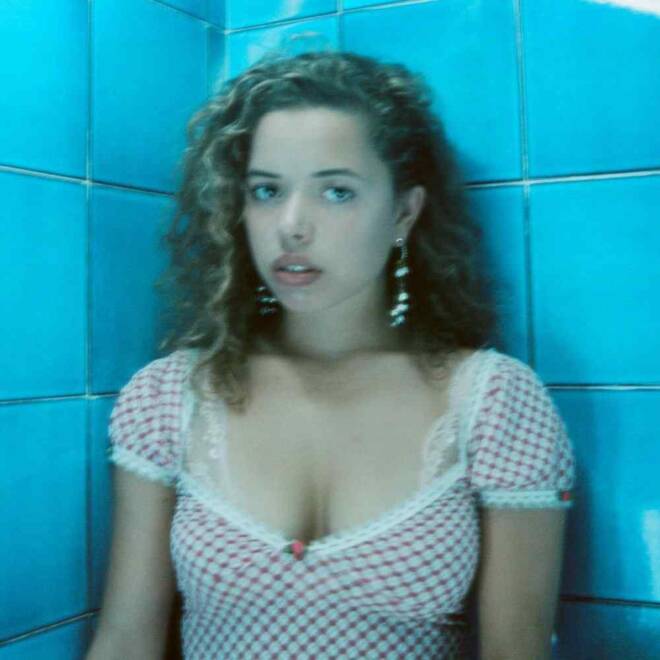 Nilüfer Yanya - Crash
---
Nilüfer Yanya's "Crash," co-written and produced by Nick Hakim, made David Bowie's "Under Pressure" pop right into mind. Sonically the songs are distinct, but in my brain they commiserate with each other thematically.
You've been there. Maybe it's been an intense week and you're feeling a little confined, a little off balance. Or maybe you're in the car with Current Lover and their passive-aggressive comments are about to tip you right off the edge of sanity. Either way, the pressure's gathering at your temples like cyclical waves (Yanya's pounding bass!) and coming to a head. "Crash" feels like an introversion, a welcomed collection of self. It takes inventory of just how far we've had it up to, acknowledging we may be due for some self-care or a little self-destruction (where the heavy drinkers at?). Giving us a few moments of decompression, the melody shifts halfway through the song before diving back in (with that bass) to confirm that time's up: there's no expending any more for anyone. At least for the moment. Featuring "Crash," Yanya's new three-song EP, Feeling Lucky?, arrives December 11 via ATO Records. Photo by Molly Daniel.
—
Talia Pinzari
on October 29, 2020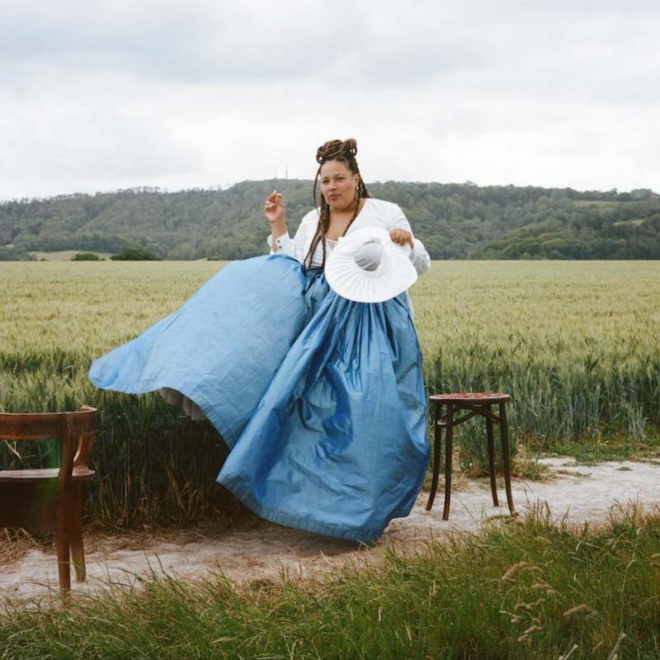 Babeheaven - Craziest Things
---
A band's choice of singles in the lead-up to their debut can go a long way towards determining how large of an audience they'll manage to capture. This is particularly true for independent acts such as West London's Babeheaven, whose full-length debut, Home For Now, is due out November 20. The band is already well into the promotional cycle, and the third single, "Craziest Things," has further entrenched their remarkably polished sound, with singer Nancy Andersen laying smooth neo soul-inflected vocals over bandmate Jamie Travis' tightly wound psychedelic grooves. During the chorus, Andersen almost seems to be feeding off of the energy that Travis' punchy guitar riffs inject into the track, lamenting about the familiar struggles of being kept up at night by intrusive thoughts. While being struck by anxiety or insomnia late at night is far from a pleasant experience, "Craziest Things" almost feels like a panacea to these problems; it might not cure your sleepless nights, but it will at least make you feel like you're not alone in experiencing them, and sometimes that's all we need to hear. Photo by raf_fellner.
—
Alec Bollard
on October 29, 2020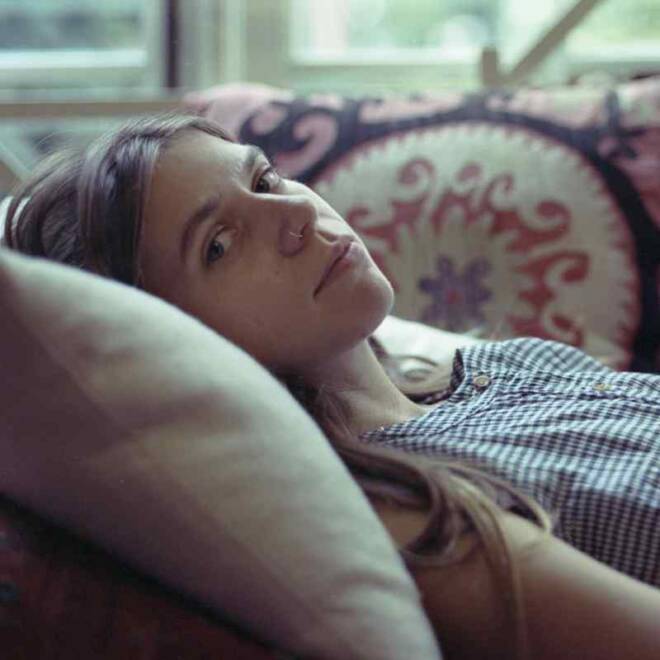 Tomberlin - Floor
---
Tomberlin's "Floor" is a song meant for evening walks, hovering on the cusp of light and dark. It reminds me of a street about half a mile from my duplex. The two lanes are divided by a graciously wide median, which is lined by almost naturally spaced oak trees. The only giveaway of artifice is the vintage style street lamps — one between every two trees, exactly. Straight down the middle of the median, sheltered by the oaks, is a brick path. Once upon a time it was meticulously laid with clean red bricks. Now it's settled in some places along with the dirt, and in others it's risen up as the tree roots keep growing underneath. The path isn't even anymore, and you can tell it hasn't been for a while. You can still see its sophisticated herringbone pattern though, doubtless voted on by some homeowners' association at some point. Around dusk the street lamps start glowing yellow, washing the path in a soft golden glow. It looks like something out of a fairytale, complete with houses that could be castles keeping watch on either side. It's the street my feet always wander to when it's late and I can't sleep because my mind is racing too fast to stand still. It's not because it's well lit, or quiet, or close, or safe-feeling. It's because I like to walk by the houses and make up stories about the people living inside. I like to wonder what it feels like to take up so much space and how they could possibly fill it all up. I like to think about what I want space for, and who I want space for, and how I'll make sure there's always enough to hold them. By the time I get home, I've finally found my edges again. I know where I begin, and where I end, and I have a dedicated space to hold whatever is worth holding. That's exactly the feeling Tomberlin captures in "Floor" — something whimsical and as sad as it is optimistic. Like something out of a fairytale. Photo by Felix Walworth.
—
Allison Hill
on October 29, 2020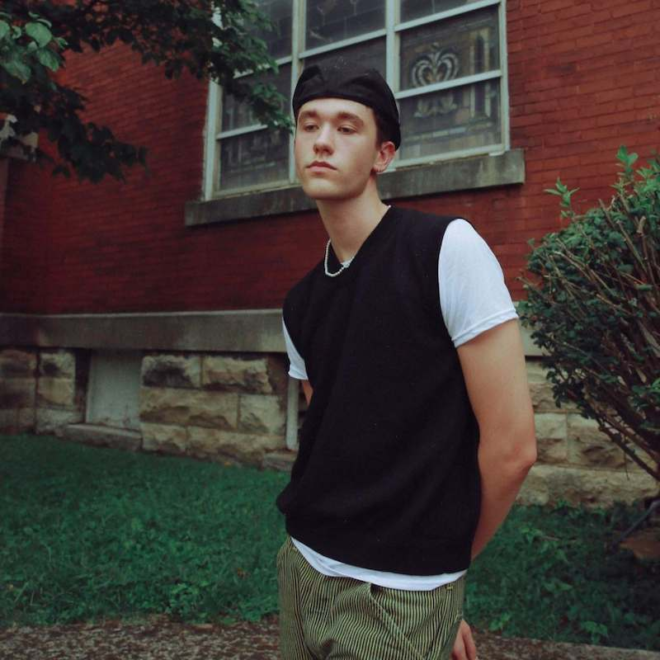 Benedict - Sport to You
---
Nashville-based indie-pop experimentalist Benedict sings of a fickle love that shoots from the hip in "Sport To You." It is a wonder how easily tenderness and devotion can mirror themselves into manipulation and game. This track is a lively exploration of the desire to experience affection with and from someone, even in circumstances wherein they treat your fondness like a game. "Sport To You" is the first single from Benedict's upcoming debut EP All I Ever Did Was Love You which is set to be released this winter. Benedict's lyrics describing a capricious lover are met with layers of pleasant, mellow synth bringing a refreshing balance to despondency. Photo by Jasmine Archie.
—
Laney Esper
on October 29, 2020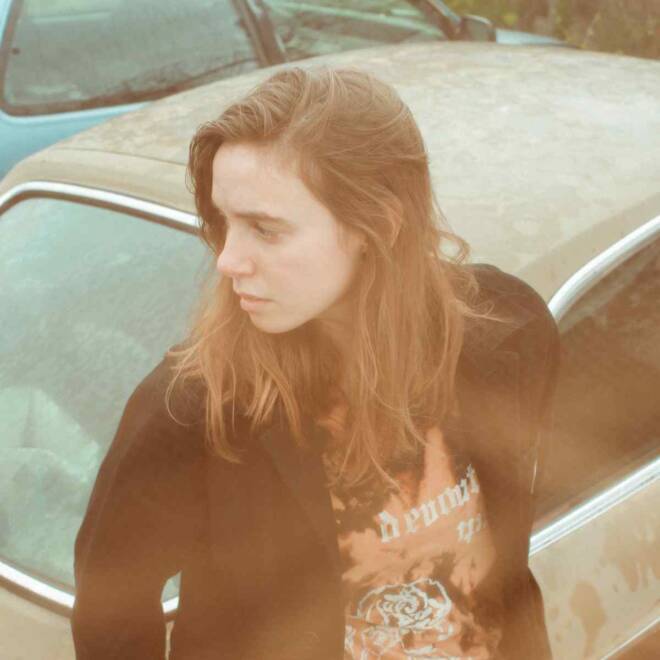 Julien Baker - Faith Healer
---
Julien Baker's new track "Faith Healer" is an articulate and rich examination of escapism, and our need for creature comforts that tend to do more harm than good. Upon release of the track, Baker herself explained it this way: "I think that 'Faith Healer' is a song about vices, both the obvious and the more insidious ways that they show up in the human experience... For awhile, I only had the first verse, which is just a really candid confrontation of the cognitive dissonance a person who struggles with substance abuse can feel — the overwhelming evidence that this substance is harming you, and the counterintuitive but very real craving for the relief it provides." Baker doesn't delve into what those particular vices are for herself, but based on the title of the track, one obvious association is religion and its beauty and promise. The standout lyric that solidifies this image, "Oh faith healer, put your hands on me... I'll believe you if you make me feel something," makes the message clear: every person in their hidden heart wants a quick fix. We're all looking for the sordid, final balm to cure what ails us. Baker isn't offering any sort of solution or cure to our human condition in this track, but she is pointing toward the problem — and clearly articulating the problem always leads to the solution. "Faith Healer" is a poignant and intricate song that candidly observes a crisis of faith and a hunger for relief embedded in every human spirit. 
Baker's newest full-length record, Little Oblivions, is set to release on February 26 via Matador Records. Photo by Alysse Gafkjen.
—
Hannah Lupas
on October 28, 2020