Buzzing Daily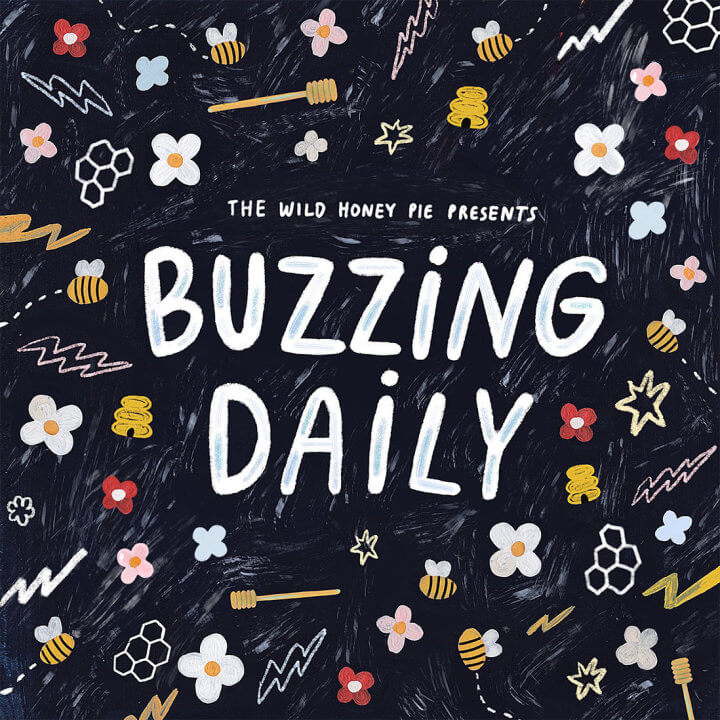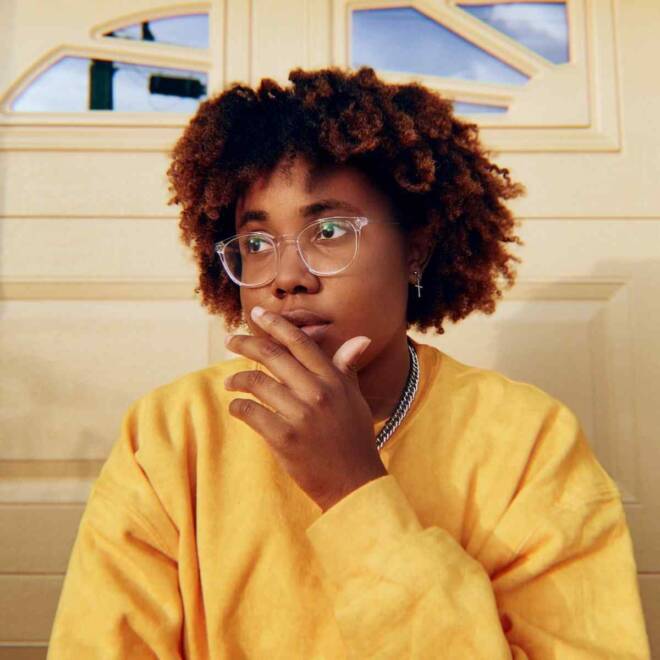 Justy - Cool
---
With unassuming confidence, Brooklyn-born Staten Island-raised R&B artist Justy advocates for self-acceptance on the smooth jazz-hop single "Cool." While the production channels golden age hip-hop, Justy's vocals waft smoothly over the beat as she quips, "Money in the air, money in the air / I don't really care, I don't fucking care." She has this way of sounding both laid-back and indulgent in herself with these nonchalant lyrics. They're simple truths I wish I knew when I was eighteen, constantly remolding myself into what I thought people wanted. I'm taken with Justy's choice to sample Eartha Kitt, not in song, but rather in the form of a 1982 interview in which she scoffed at the thought of having to compromise who she is for a man. 

Nothing matters, when you really think about it; what time of day is best to post on Instagram, what people will say about my next quarantine hair color (I've been through four already), whether I'm too much of this or not enough of that. "If I gave you the world, no it still wouldn't matter," Justy sings, a reminder that you can't please everyone, and that approval you think you need isn't the answer. Take it from both me and Justy: there's nothing sexier than knowing and loving yourself.
—
Ysabella Monton
on October 1, 2020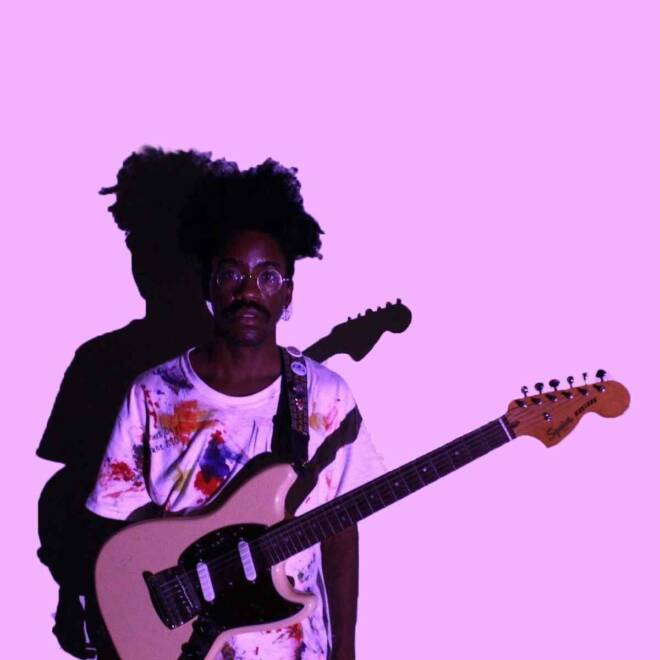 Blvck Hippie - Rhodes Ave
---
Blvck Hippie welcomes listeners to the street of their childhood home in their newest single, "Rhodes Ave." This nostalgia- and jazz-infused track conveys the strange dichotomy of, as frontman Josh Shaw describes, "the childhood feeling of wanting to live up to expectations with the grown-up experience of never feeling like enough." Likewise, the verses chime in with a youthful flare, eventually condensing into the light fog of the chorus. Entering the chorus is what entering a cavernous home is like—first expecting familiar comforts, before tragically rearing back into a desperate search against the desolation. In his dwellings, Shaw wonders, "Are you here? / Is anyone home?" The question melds itself into a howl—a wolf's call to all that's gone. While the feeling of emptiness is shrouding, "Rhodes Ave" is open to all who come by—both uninvited, and alone.
—
Katya Myasnikova
on September 25, 2020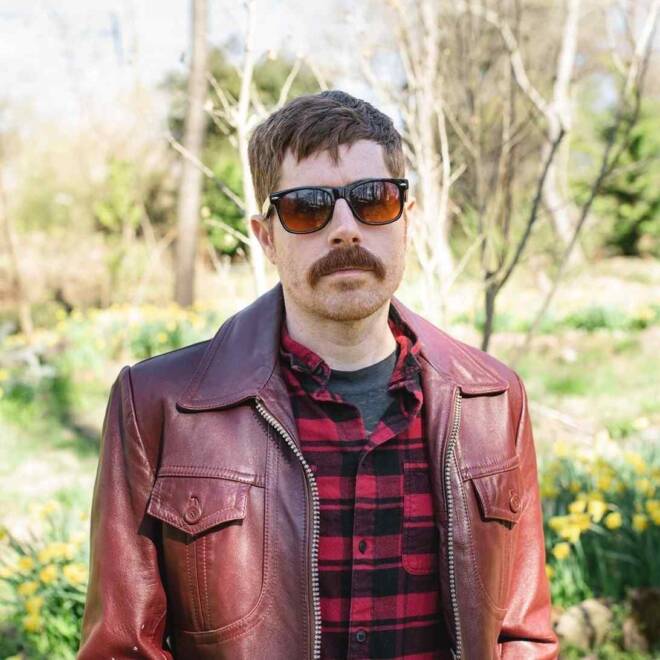 Michael Flynn - Survive With Me
---
On "Survive With Me," Michael Flynn finds a perfect balance between mischievous fun and severity. "Tell them that the world they love is never coming back," he croons, "guess they should have put their faith in scientific fact." It's rare for an artist to manage such masterful sarcasm, but Flynn does it with ease. By setting little quips like "The paint is peeling off the moon" and "we'll build a nest of thoughts and prayers," over a classic Americana-style rock band, Flynn makes it clear that, while he is fed up with the hypocrisy of our times, he is still an American who intends to make it through. Maybe even to thrive, with some luck. Flynn's voice is welcoming, almost chuckling at the absurdity he's describing. The guitar's distortion is just warm enough to make us feel like we're at a local show. "Survive with me," he invites us. Somehow, it might be the most hopeful message we've heard lately. 
Flynn's full album, Survive With Me, is out on October 13. Photo by Nathan Baerreis.
—
Mikhal Weiner
on September 25, 2020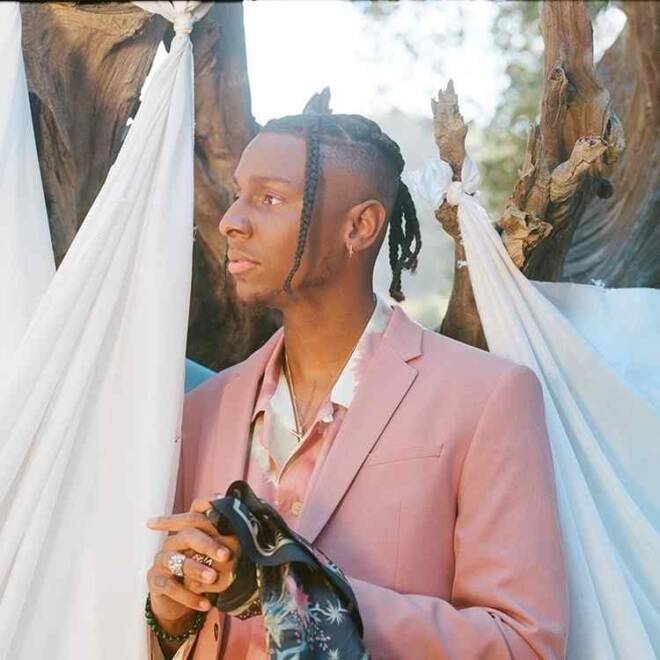 Masego - Passport
---
Two years after Masego's debut album Lady Lady introduced the world to the artist's one-of-a-kind "TrapHouseJazz" sound, "Passport" is here to take you away. In a summer that's felt largely sour, Masego leaves us with the aftertaste of wanderlust and wishful thinking. He conjures up the mental and physical claustrophobia that accompanies staying in one place (or room) for too long. "I can't wait to get out / things are lookin' too familiar," he sings over simple instrumentation. A Japanese koto gives the melody an ethereal twang. Well-rounded vocals make the most ordinary lyrics sensational, which Masego tackles in both English and Japanese. "Passport" is the latest single from a concept EP set to release later this year. 
—
Corinne Osnos
on September 24, 2020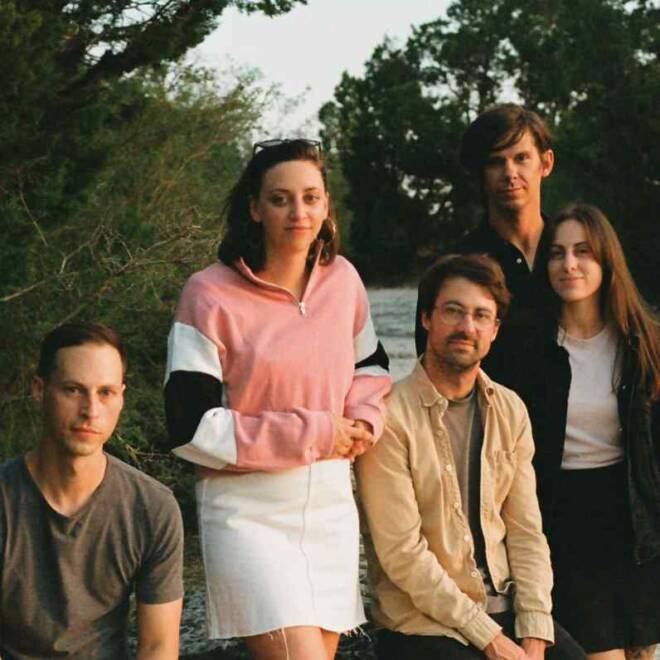 Sun June - Singing
---
Back with their second single of the year, Sun June delivers another beautiful tune. The crux of the song finds the narrator waiting for the inevitable, "Waiting for [their] head to roll." As the song progresses, that message grows stronger. But there's no fear. The strength comes in acceptance, in moving forward. What stands out, in light of this courage, is the ease of the song. From the guitar sliding from chord to chord, to vocals gently observing the scene, the entire band is so comfortable and warm. And, it does feel like acceptance, like you can almost hear the smile peeking out around each "head to roll." That feeling becomes explicit half way through. In a moment where the band could launch into an angry and elevated bridge, they choose the opposite. Pulling back completely, making room for the vocals and a hazy synth. Adding background vocals to support the earnest plea to move on. It's with that support, and encouragement from the rest of the band's new added energy, that lead singer Laura Colwell has a moment to shine, giving each delivery of the lyric a new sound and new shape. A charming and inviting sunny morning of a song.
—
Max Himelhoch
on September 24, 2020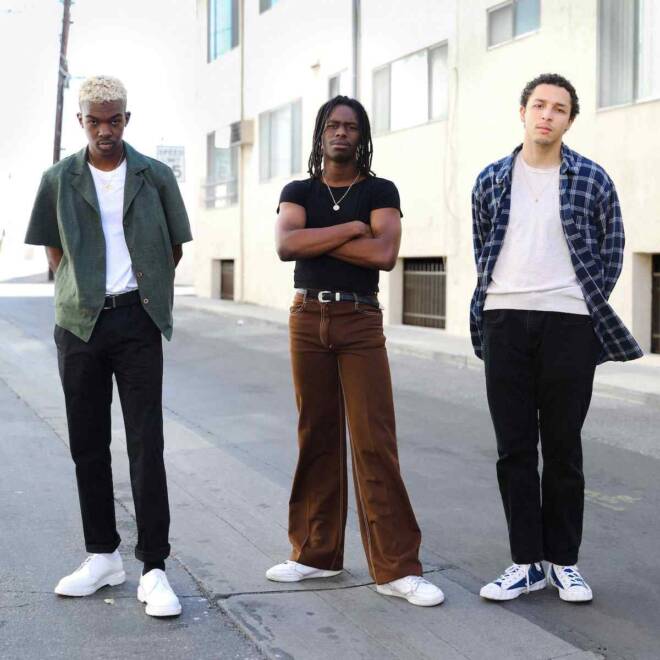 Your Grandparents - Tomorrow
---
Celebrate Black joy with "Tomorrow," the seductive, funk-infused single from LA trio Your Grandparents. Psychedelic synths and bongo drums make for a retro, yet futuristic track that proves the trio won't be held down by genre. Slick harmonies tell a story they describe as "a funkadelic cry for reassurance from a lover." "Polite / Ain't really yo thang," they concede, "Say the word / I'll make the move." Candid in their want, they move into a syncopated rap laced with allure and desire: "If I can taste your delectable / The nourishment, the nature / The plentiful," a sexy and mischievous way to honor the strength of women. With a debut album due out this year via The Orchard, "Tomorrow" is just a sultry and sophisticated taste of what's to come.
—
Ysabella Monton
on September 24, 2020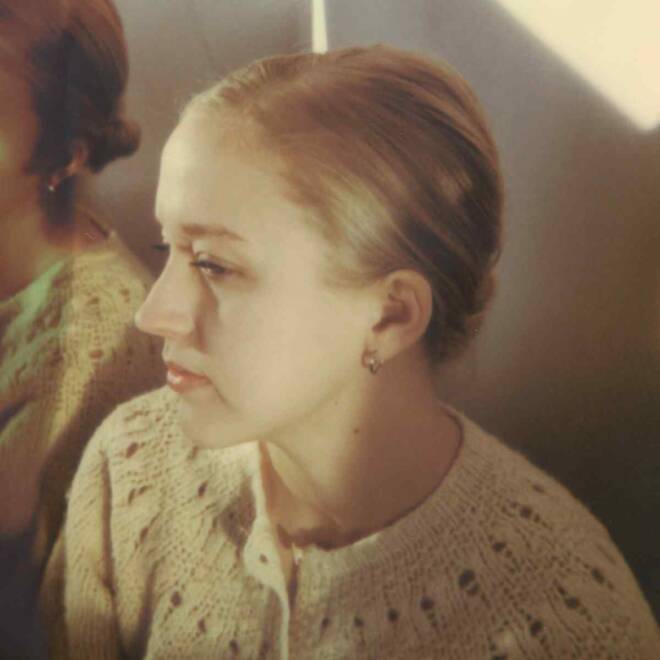 Anne Malin - Child
---
Anne Malin is producing some of the freshest Americana music today. Often called "gothic country," Anne Malin's dark undertones appeal to indie music fans who enjoy the likes of Angel Olsen and Phoebe Bridgers. The duo recently relocated to Nashville from Indiana. Instead of recording their back-from-hiatus album at The Bomb Shelter, featuring a collection of Nashville musicians, Waiting Song was recorded at home amid lockdown orders. The first batch of tracks from their quarantine album includes "Child," a song that reimagines mundane activities (drinking tea, talking walks) by evaluating one's surroundings with a child's eyes ("The white blossoms turn pink when pressed on by me"). Twangy guitar bits and velvety vocals carry this track through to an outro that's half-dream, half-drone. Singer/songwriter Anne Malin Ringwalt describes Waiting Song as "an album about what it means for everything to stop." Produced with bandmate and longtime collaborator William Johnson, Waiting Song is out October 2. Photo by Rachel Winslow.
—
Corinne Osnos
on September 24, 2020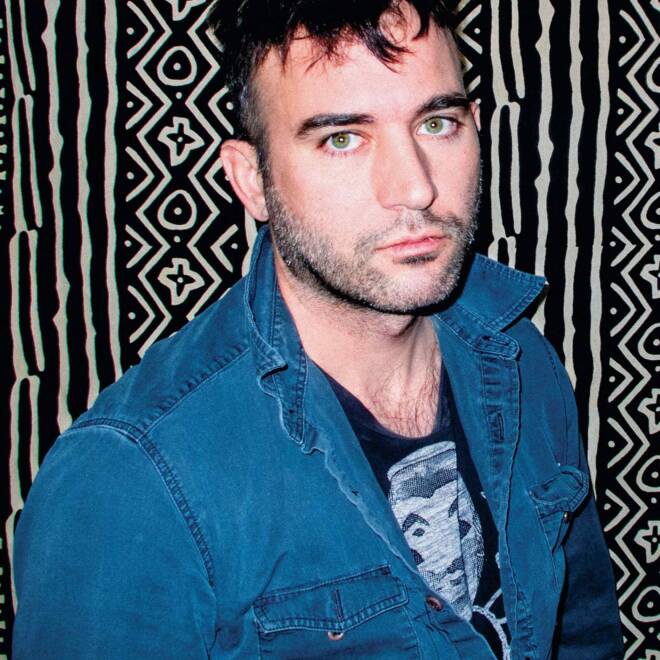 Sufjan Stevens - Sugar
---
On "Sugar," Sufjan Stevens continues his pilgrimage into the territory of electro-pop, an area where we've perhaps not seen him dwell too often. And yet, like any Sufjan Stevens song, it feels oddly appropriate. No matter how fresh or new a Sufjan song may feel, there's always something very warmly fitting about it, as if we've listened to it a thousand times before. And for an artist with a prolific two-decade-long career which includes countless singles, EPs and compilation albums, as well as seven full-length solo records, staying as relevant as he is is a nearly impossible feat.
"Sugar" is the newest single from Stevens' upcoming eighth solo album, The Ascension (out on September 25). And much like his previously released singles this summer, "America" and "Video Game," "Sugar" is a sonically rich track full of electronic textures and soundscapes. The song "is ultimately about the desire for goodness and purity (and true sustenance)," Stevens said in a press release. Accompanied by a beautifully choreographed music video, the song has an incredibly familiar feel to it. If it weren't for Stevens' unmistakably gentle voice, the song's hook, "Come on, baby, gimme some sugar," might as well be lifted straight out of any ordinary pop song. "All the shit they try to feed us / Don't drink the poison or they'll defeat us" could be perceived as such a banal line in any other song, but that's not the case here. There's a sense of urgency in Stevens' lyrics, an urgency that builds up throughout the song. Starting from a nearly three-minute instrumental intro and ending at seven minutes and change, Stevens leaves us once again with an intricately produced song coated with catchy but charged melodies that can easily warrant many listens.
—
Alejandro Veciana
on September 23, 2020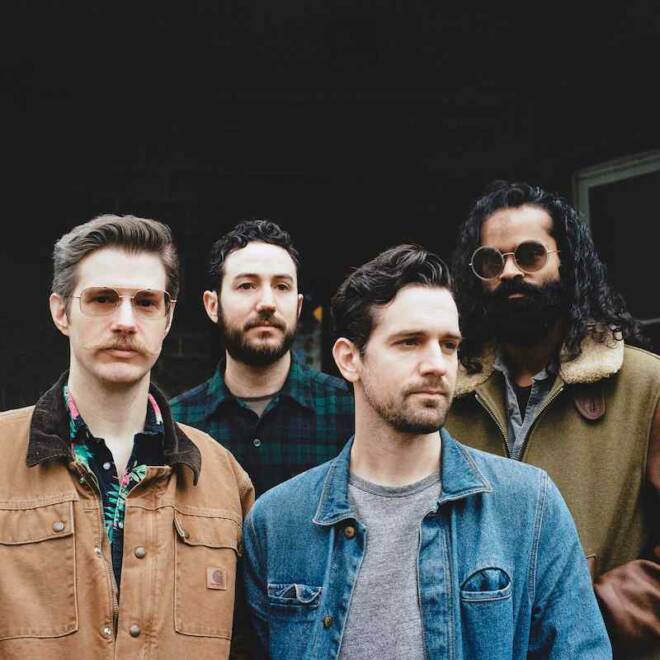 Darlingside - Green + Evergreen
---
"Green + Evergreen," which serves as a precursor to innovative folk quartet Darlingside's forthcoming album Fish Pond Fish, is an earthy masterpiece that delicately captures the idea of life's dynamic evanescence and strained temporality. This track features fragmented guitar riffs, a synthesized pipe organ and soft vocals that allude to the song's overall transience. "Green + Evergreen's" lyrics, much like its instrumentation, teem with beauty and wonder; the band makes great use of subtle rhyme schemes and mellow repetition, allowing for a layered interpretation of each verse. Fans of Bon Iver and Sufjan Stevens will doubtlessly revel in this gorgeous new track and celebrate the introspection it eloquently prompts.
—
Lilly Rothman
on September 23, 2020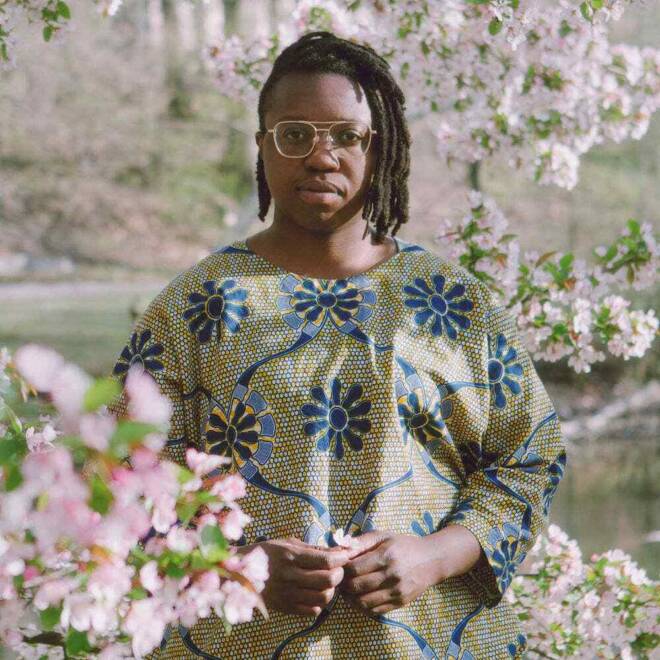 Anjimile - In Your Eyes
---
Anjimile sings of being ostracized in his new track, "In Your Eyes." His voice swings from clear and soft to deep and brooding over a steady finger-plucked guitar and perfectly sparse percussion. It's a lament of not being able to be what people want you to be. The Boston-based singer/songwriter does a call and response in the second verse: stating, "I can't run and I can't hide," he is answered with a question, "Was my body denied?" before they sing "I don't know" together. It feels like a communal response to a very personal feeling of not belonging to your body and subsequently the world around you. "In Your Eyes" is the third single off of their album Giver Taker, which was released via Father/Daughter Records on September 18.
—
Corey Bates
on September 23, 2020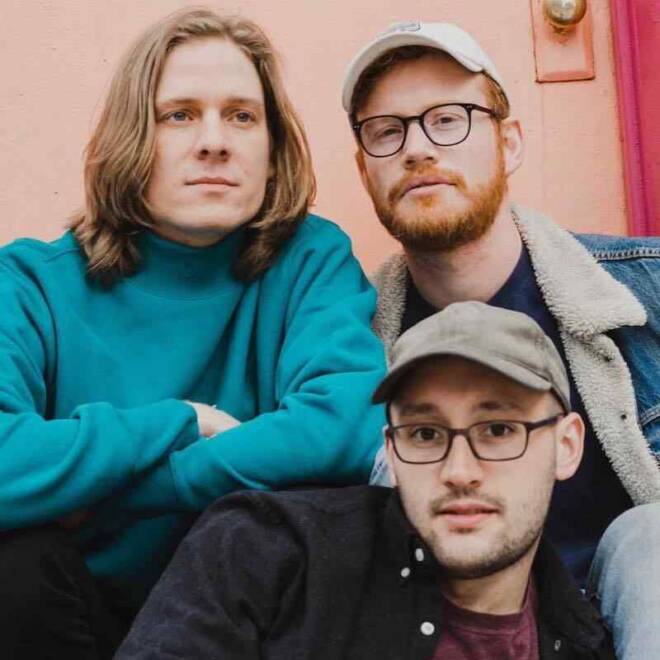 Future Generations - Little Bit Longer
---
Things are falling apart. You don't have to look at the persistent onslaught of news updates to know it anymore. With the upcoming election, winter around the corner and no vaccine for COVID-19 in sight, "Little Bit Longer" is a short but sweet encouragement to hang in there. Future Generations' third single this year keeps in line with their usual upbeat, shimmery ear candy, but has brought tighter cuts and a grittier but more controlled production quality. 
Like waking up these days, our thoughts already frantic, the drumline hits the ground running with a staccato of arpeggiated synth. Frontman Eddie Gore's daydream-haze of a voice, reminiscent of Julian Casablancas, sweeps over the panic with immediate effect, bringing the sound together into that carefree and vibrant end-of-summer feeling the band is so known for. There are the small details that delight: the punk rock lite bassline prefacing the first verse, the twinkly guitar waiting to be sewn into the chorus, the structurally impressive manner in which the instruments take turns entering and exiting around each other. 

The lyrics "shake the bonds that turned our hearts to one / only to find them stronger" stand out as well, a powerful mantra against the day's familiar discouragement. Instead of measuring our losses after the storm, we should take stock of everything that keeps us afloat during. While those might be less than we imagined, with so much feeling out of our control it is a reminder to be grateful for what we do still have and to keep our eyes on the horizon for first light. "Little Bit Longer" is a song worth keeping on repeat, especially as the nights grow only longer. Photo by Britnee Meiser.
—
Shasha Léonard
on September 23, 2020