Buzzing Daily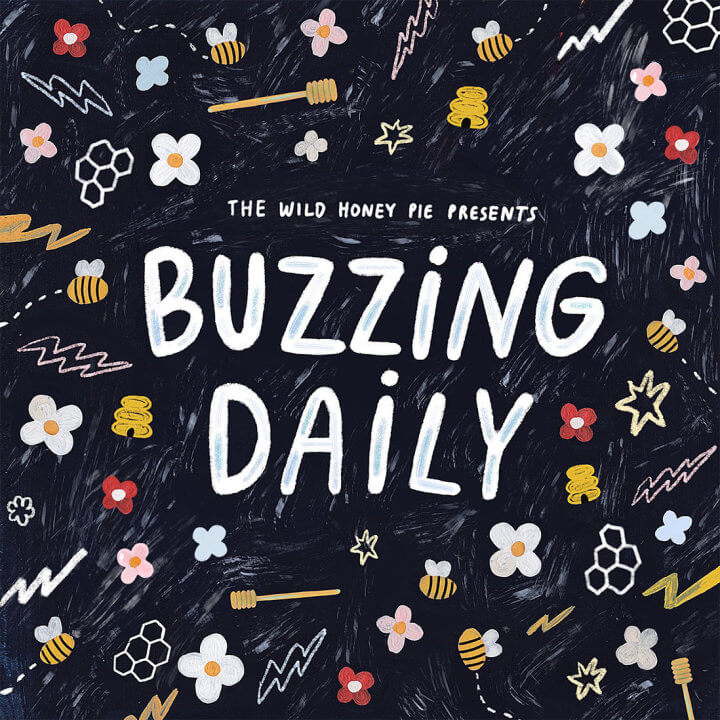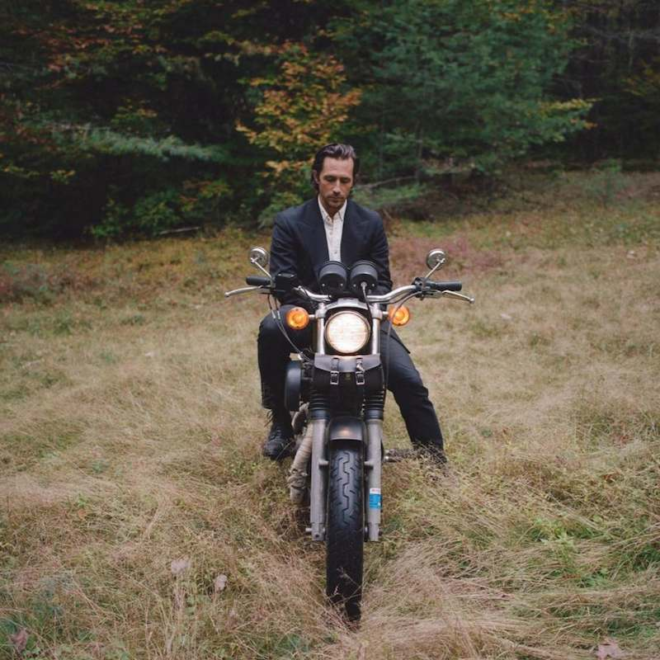 Jesse Marchant - Dirty Snow
---
Swiss-Canadian singer-songwriter and multi-instrumentalist Jesse Marchant released his sixth studio album Antelope Running, a collection of eleven beautifully written songs. A standout track is "Dirty Snow," where Marchant's poignant voice is like a celestial call, binding you to every word he sings. He manages the rare feat of sounding both new and familiar, like the distant attachment you feel to a place from your childhood you no longer visit. With simple and effective instrumentation, the song is a bleeding ballad with heartrending lyricism that fans of bands like The National and Nick Cave will undoubtedly treasure. The distorted guitar that enters in the chorus perfectly captures the song's themes of isolation and quiet desperation as Marchant pleads, "Please understand me." Despite the uncertainty in what he wants to say, Matchant leads the song to a hopeful conclusion as he sings, "I hope the dirty snow will melt soon." Photo by Jen Steele.
—
Sofia Soriano
on July 13, 2021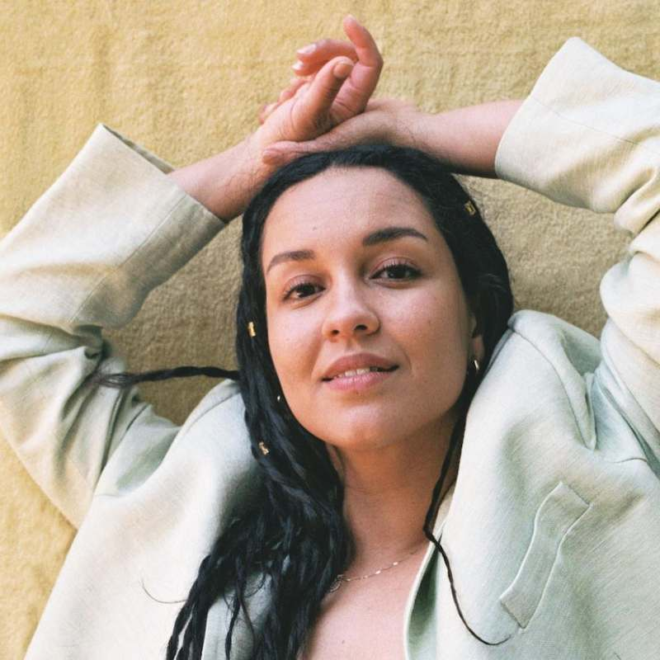 Eliza Shaddad - The Man I Admire
---
Sudanese and Scottish singer/songwriter Eliza Shaddad is building a catalogue of intricate, intelligent rock songs. Her latest single "The Man I Admire" finds her in a dream, standing in a burning home, waiting for this man to "save her from the smoke, but he takes off his shirt instead." The sincere intersection of desiring protection and mutual affirmation from a man, all the while understanding your own legitimacy and ability to protect yourself, is a subject rarely broached in feminine songwriting. Eliza executes this masterfully here. This song is an empathetic peek into the heart of a woman standing in front of a man and asking him to adore her with no caveats. It's true vulnerability, and the lyrics of the first two verses—feeling scared of the dark and being alone in a burning room—illustrate this beautifully. The theme is so succinct and yet totally complete. That's what makes Eliza's poetry so excellent.
Shaddad's first LP, Future, was released in 2018. "The Man I Admire" is one of four singles released this year ahead of her second album The Woman You Want. Pre-order The Woman You Want here, and look out for the UK-based singer on tour this summer. Photo by Flore Diamant.
—
Hannah Lupas
on June 24, 2021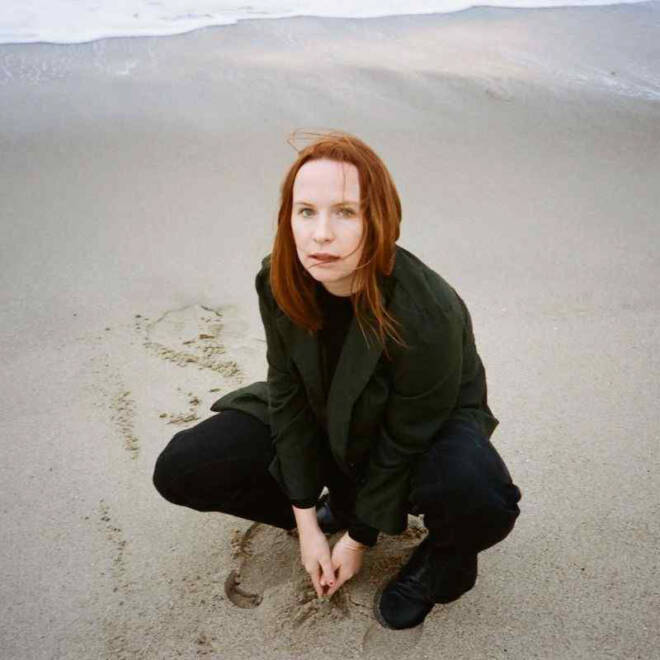 Olivia Kaplan - Ghosts
---
Through her deeply personal and introspective lyricism, Olivia Kaplan's songs stick with you. The latest track from her upcoming debut album Tonight Turns to Nothing showcases her talent as both writer and musician. With fuzzed-out guitars and a bass-heavy groove providing the perfect backdrop to Kaplan's enchanting vocals, "Ghosts" is a track you can dissolve into. The song ponders on an ill-fated relationship and the external factors that affect our loves with the wisdom of hindsight. Both people's inhibitions are explored in the hook with a heart-rending lyric: "I'll watch you dance with your ghosts / If you say you love me the most." The song's instrumentation follows the dynamics of the story being told, ending with a glitched-out solo and a haunting shadow of regret as Kaplan belts out, "I sit and blame conditions / when I could have loved you if I tried." Photo by Michelle Simunovic.
—
Sofia Soriano
on June 23, 2021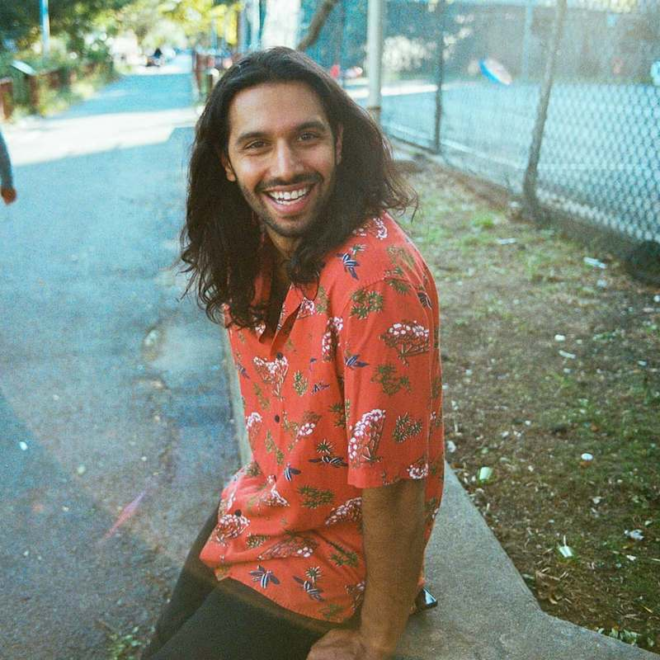 Talk Bazaar - caught in limbo
---
There's a strange and powerful intimacy in Talk Bazaar's "caught in limbo," the third track of his ambitious debut album oceanic. Talk Bazaar is the solo project of multi-instrumentalist Alex DeSimine, who also fronts the Brooklyn-based indie soul band Ritual Talk. Conceived and written during quarantine, oceanic boasts all the pertinent qualities that we've come to know of pandemic-recorded music: it's emotionally self-reflective, deeply introspective and, of course, personal. Even within the confines of his room, Talk Bazaar is not afraid to experiment. "caught in limbo" is extremely detailed and textured. Mixing folky acoustic guitar strums with intricate layers of electronic compositions and loops, the song's style lands somewhere in between Alex G and Sufjan Stevens. While "caught in limbo" speaks to being stalled in a vulnerable and fragile emotional state, the song's lyrics are written from the perspective of someone giving advice to another person (or persons), maybe to oneself. Fans of Ritual Talk will recognize DeSimine's distinct hazy and soulful voice piercing through the song's opening lines, "Of course you feel under / There's not a lot you can do." Immediately, DeSimine sets a tone of vulnerability. Then, at the end of the third and last verse, he sings, "You both are trying the best you know how," bookending the song with a powerful sense of forgiveness. Despite the devastating occurrences of the past year, whether it's in the world or in one's own private life, "caught in limbo" offers some healing. Photo by Sara Laufer.
—
Alejandro Veciana
on June 23, 2021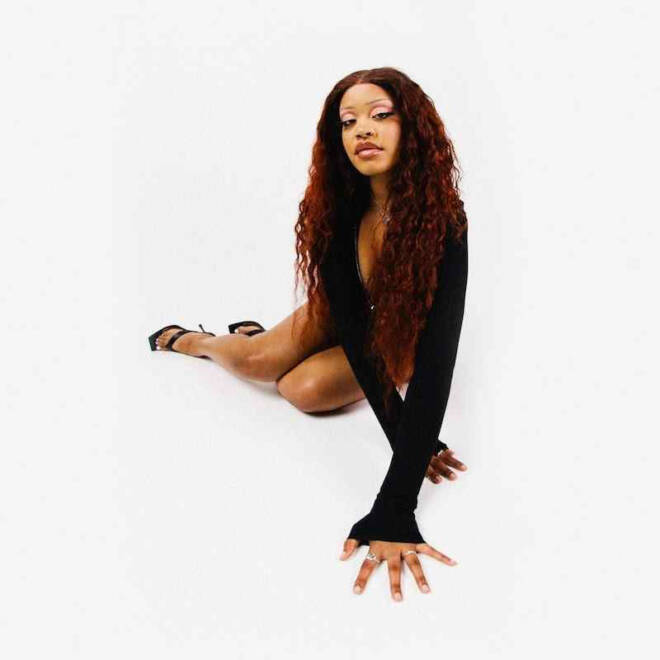 kezia - SAPPHIRE
---
You know that feeling that wraps your heart (or stomach, or wherever you feel things) with a cold hand? kezia's track "SAPPHIRE" from her brand new EP claire is the clearest description of those thoughts that take you into a ghost town. As she moves through the verses, the beat follows an internal monologue of words never said, things you wish you did differently, showing that love doesn't have to last for it to feel real. On claire, the Tanzanian-American singer goes from being in love and showing it, to independent and empowered, then lonely and reflective. The tracks of claire are a direct reflection of being in your 20s in this century. "SAPPHIRE" is about the missed timing and the one that got away, but never really left your mind. What would you say if you could get one more minute? Photo by Sanny Bisquerra.
—
Giulia Santana
on June 22, 2021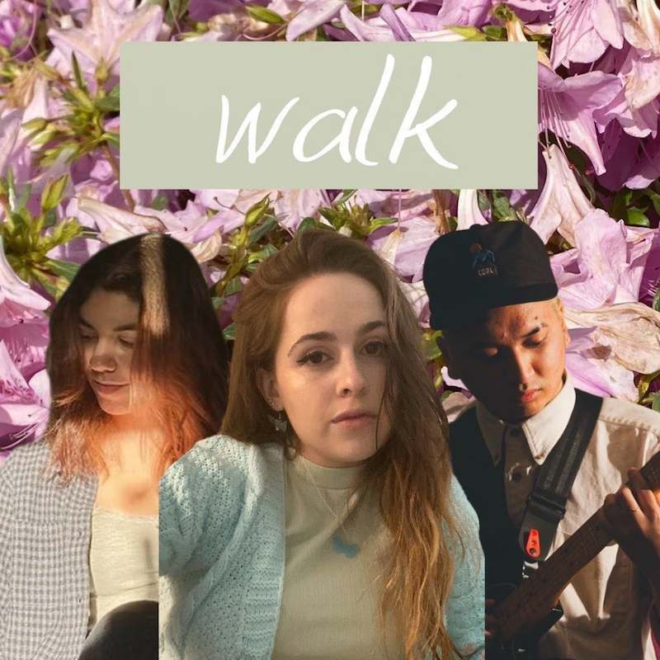 fruit collective - walk
---
As I sit in a coffee shop studying the world through my neighboring window, "walk," the debut single from Zoom-born lo-fi trio fruit collective, scores the monotony of everyday life with an intimate kind of patience. Cars search for parking spots and people soak up the sunshine around me, but the pensive candor of "walk" asks me to question which of these beings may be in need of a break. We all have unique ways of grounding ourselves, whether that's listening to a meditation, taking a nap or splashing cool water on our faces. It's human nature to need to cope, to move away from a pressure that may feel overwhelming for one reason or another. Often these moments can feel so consequential that we'll overlook their truest purpose: to deliver relief. "walk," however, gives a voice to this anomalous counter-perspective. The remotely crafted track has sunshine weaved into its mellow sequence, exuding a kind of trust in the universe ornately highlighted by gentle guitar rhythms and reverberating harmonies. "walk" conquers the humility and self-control of knowing when to take a step back. As far as debut singles go, fruit collective's refreshing and forgiving melodies on "walk" have left me appreciating life's slower moments and while staying eager for more of their delightful breakout-room-grown tunes.
—
Jenna Andreozzi
on June 22, 2021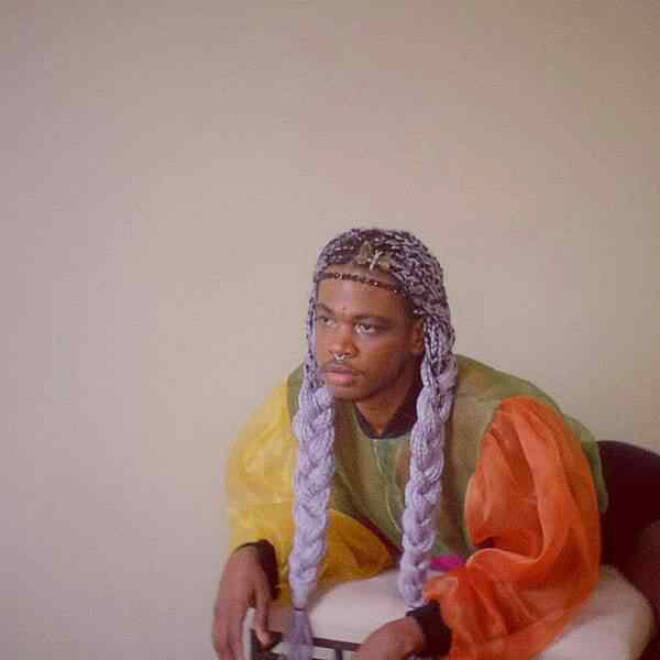 Shamir - On My Own
---
Follow along this week as singer/songwriter Shamir walks us through notable tracks from his expansive DIY genre-blending discography. Don't miss your chance to meet Shamir in Brooklyn at Full Bloom, our latest food, beverage and music event in collaboration with Strainge Beast Hard Kombucha, on June 25.

"This song isn't one of my personal favorites, but I get why it's a crowd favorite. It's a good practice in all the things people love about pop music, and I found a way to filter it through my DIY sensibilities and cathartic and personal songwriting. Finding strength in solitude is a very hard, but powerful thing!" — Shamir
—
on June 18, 2021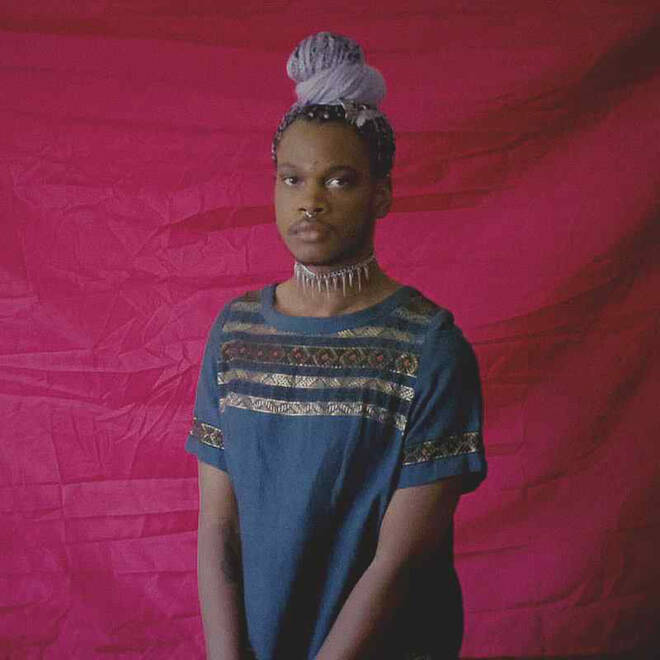 Shamir - Hell
---
Follow along this week as singer/songwriter Shamir walks us through notable tracks from his expansive DIY genre-blending discography. Don't miss your chance to meet Shamir in Brooklyn at Full Bloom, our latest food, beverage and music event in collaboration with Strainge Beast Hard Kombucha, on June 25.

"It was not supposed to go down like this, but I think dropping an album a few days after the worldwide COVID lockdown with a song called 'Hell' as the album's opening track felt morbidly serendipitous. Especially since it was done many months before..." — Shamir
—
on June 17, 2021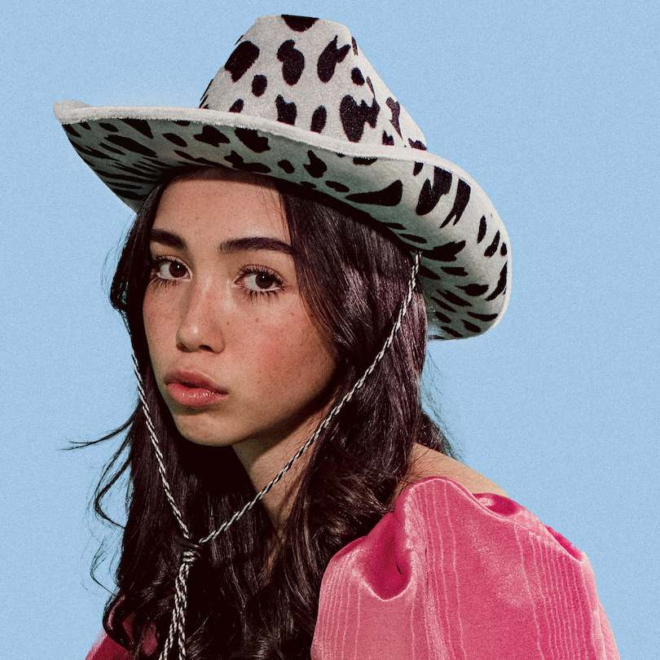 Wallice - Dramamine
---
During the strange era of quarantine, Wallice channeled her energy into her debut EP, titled Off the Rails, recorded between her Los Angeles childhood bedroom and her grandparents' house in Utah. Reflecting on the vulnerabilities of being a young adult living at home, Wallice enamors listeners with unguarded lyrics about the existentialism of your twenties blended with an effortless, bedroom pop sound.
A stand-out track titled "Dramamine" is enough to lure you to listen with curiosity to a song related to the motion sickness medicine. The song allows for Wallice's self-crippling humor and doubts of a relationship to shine. "I need Dramamine when I'm with you / 'Cause you move faster than my trust issues," she says in the song. While there's no denying the anthem's lyrics are relatable, the pairing of the indie synth sound makes it a nearly perfect pop hit to blast this summer. Photo by Jerry Maestas.
—
Erica Tello
on June 17, 2021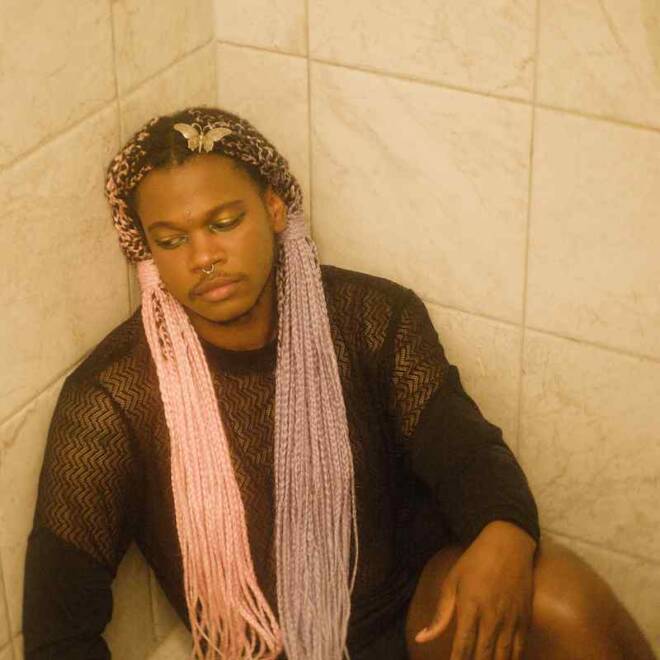 Shamir - Straight Boy
---
Follow along this week as singer/songwriter Shamir walks us through notable tracks from his expansive DIY genre-blending discography. Don't miss your chance to meet Shamir in Brooklyn at Full Bloom, our latest food, beverage and music event in collaboration with Strainge Beast Hard Kombucha, on June 25.
"I think this was the first post-Ratchet song people really resonated with in a big way. It's also in my top 5 best songs I've ever written, in my opinion. Plus it's really helped me heal from a really traumatic time of my life." — Shamir
—
on June 16, 2021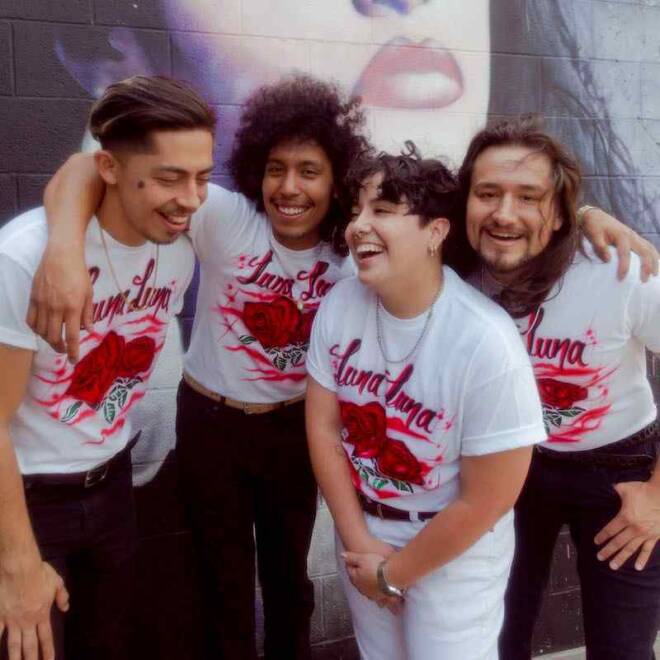 Luna Luna - One Thing (feat. The Undercover Dream Lovers)
---
"One Thing" is a bright, synth-pop break-up song just in time for post-vaccine summer romances. The latest single from Latinx Dallas band Luna Luna features dream-pop artist The Undercover Dream Lovers (a.k.a. Matt Koenig) weaving together what seems to be a tailor-made collaboration. Luna Luna's previous two records, For Lovers Only and Carousel, are short but sweet, romantic, fun, nostalgic pop delights that just hit the mark—and this new single is no exception. "One Thing" opens with a simple beat followed by the band's distinct retro, synth-heavy groove, funky enough to have you bopping in the first seconds. By the time the chorus kicks in, you'll be on your feet singing along to the catchiest chorus line you've heard in a while, "You know you got that one thing / one thing…" Koenig's soft, hazy vocals chime in halfway through, adding some contrast to frontman Kavvi's soulful, delicate but sharp voice. There are many things that make this track memorable, but perhaps what makes "One Thing" stand out is its ultra-satisfying structural simplicity. Sometimes all you need is, in fact, that one thing—and Luna Luna delivers. Photo by Ash Rosas.
—
Alejandro Veciana
on June 16, 2021