Buzzing Daily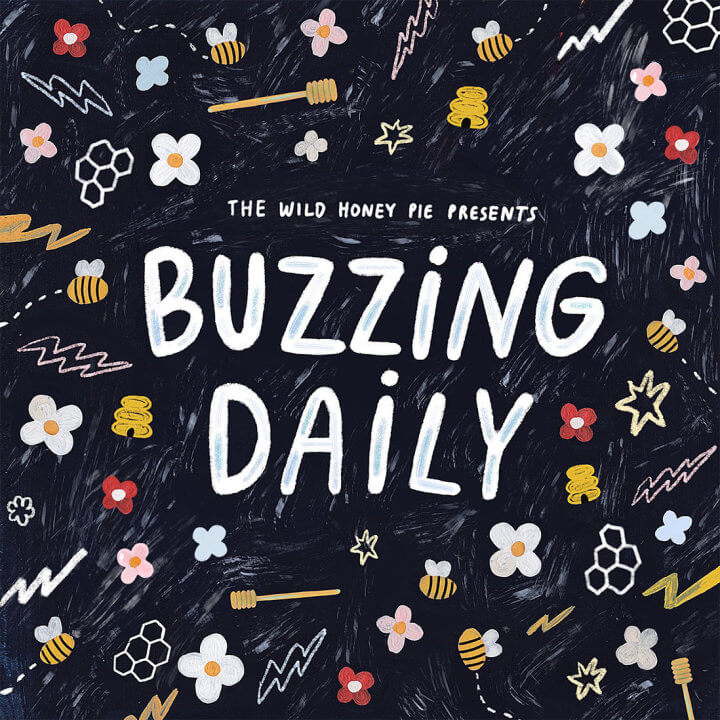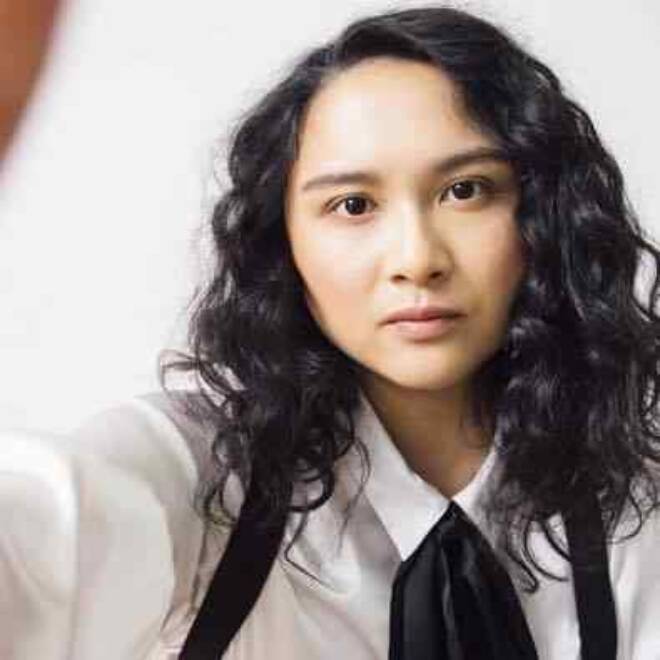 Jay Som - Superbike
---
Join Jay Som in a golden summer dreamscape with her butterfly-inducing new single, "Superbike." Los Angeles-based artist Jay Som (a.k.a. singer-songwriter Melina Mae Duterte) invites listeners into what feels like the song equivalent of an orange creamsicle on your neighbor's front porch step. With her ethereal voice gliding over bouncy strums and riffs, this track will transport you into a warm, wistful 90's revival. Jay Som sings of the departure of love: "If I've fallen from your lips / Straight to your fingertips / (Somebody tell me)"—her lyrics are evocative of the familiar feelings of heart-rending scenes in favored 90's & 2000's romance films. Place this song safely into your pocket and hold it tightly until Jay Som's new album, Anak Ko, is released on August 23rd.
—
Laney Esper
on June 13, 2019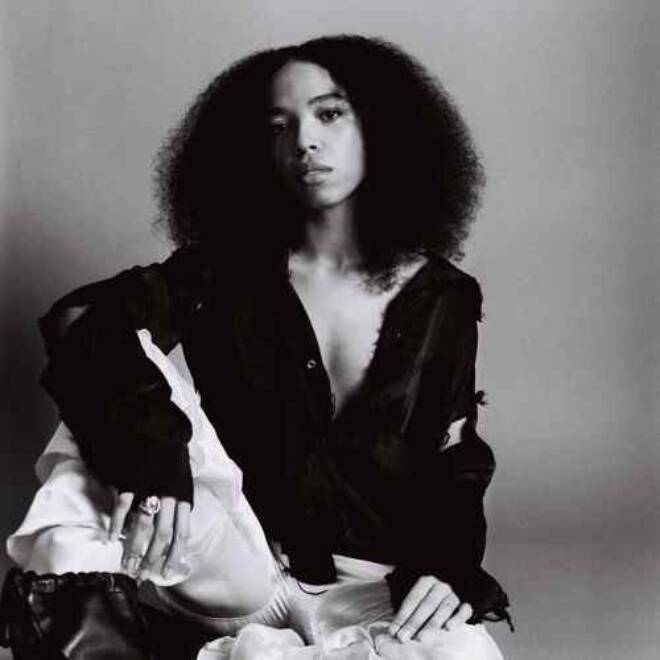 Zsela - Noise
---
"Noise" is the first single from Brooklyn-based Zsela's as-of-yet unnamed debut EP, making the attention she has received from outlets like The New York Times and Vogue all the more impressive. Somewhere between Florence Welch, Moses Sumney and Kate Tempest, but still floating on a plane of her own, Zsela's opening statement is a promising debut from a singular talent. Her captivating delivery keeps ears glued to her devastating lyrics, like passersby slowing down by a roadside accident, singing, "They're packing up the pieces / Of a broken love affair / And making it look easy." Producer Daniel Aged, whose live performance and session recording credits include John Legend, Beck and Blood Orange, is a master of subtlety, leaving Zsela room to explore the track's space vocally. "Noise" opens with an arrangement of soulful piano chords more akin to the ambience of a poetry reading, emphasizing Zsela's rhythmic delivery, before showing off a full orchestration of flourishing instrumentation as the song reaches its crescendo.
—
Daniel Shanker
on May 13, 2019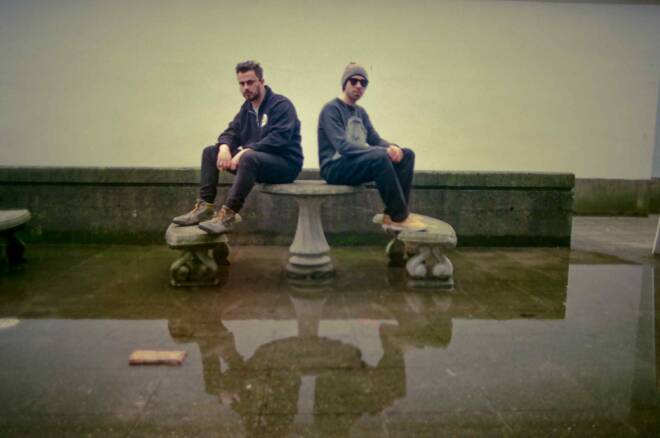 Potatohead People - Iced Tea
---
Vancouver based production duo Potatohead People continue to combine cosmic themes with spacey synth pads over a thumping, dance-inducing beat in their latest single "Iced Tea." The duo teamed up with fellow Vancouver artists Radina Vee and giorgi to create a refreshing song that touches on heartbreak, past relationships, and the things that remind us of old flames. The track is full of funky and winding bass lines that brilliantly stand out against its persistent percussion and catchy vocal lines. Radina Vee and giorgi's smooth and sensual vocals entrance listeners as they describe being reminded of a past relationship and how they "can't even drink iced tea" without thinking of their old love.
—
Alessandra Rincon
on May 13, 2019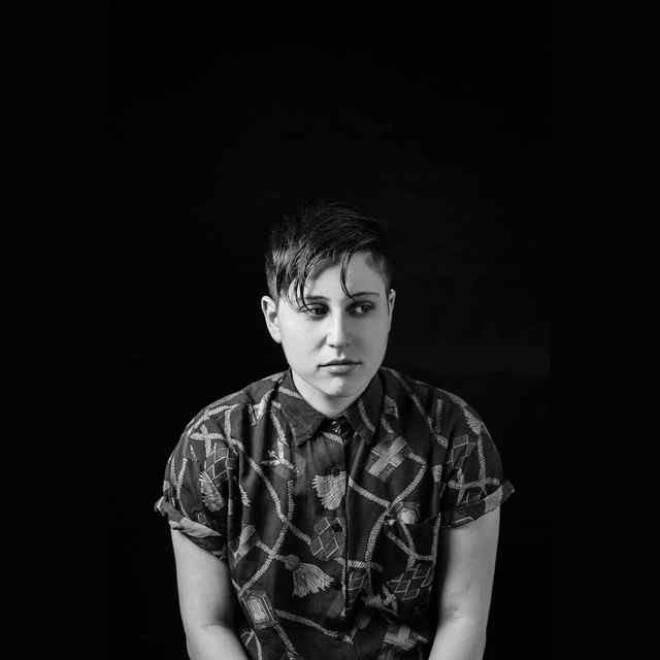 Mal Blum - I Don't Want To
---
Mal Blum uses punk tropes like distorted power chords and driving drum beats not to express anger, but as "the next chapter of my therapy session," they said in a press release for the album Pity Boy, due out July 12. "I Don't Want To," the second single from the album, is a joyful, energetic song about feelings typically at direct odds with joy and energy, as Blum sings, "When I go out / When I come home I only feel relief." Blum takes the trepidation expressed in the lyrics and cleverly plants those ideas in the music itself, too. They rush to get words out, finagling them into the correct number of beats, never quite finishing a complete thought. "Some people have / Commitment issues / Heard through the grapevine / That you moved into / A whole new life," they sing, and even the verse's guitars, played by Blum and Audrey Zee Whitesides of Speedy Ortiz, feel jumpy and excited. There's an undeniable joy in "I Don't Want To," the sigh of relief of a weight finally being lifted off one's chest. This sigh battles with the song's themes until the explosion of the chorus, a triumphantly confident sing-along ultimatum — "I don't want to / I don't want to / I don't want to / So I won't."
—
Daniel Shanker
on May 10, 2019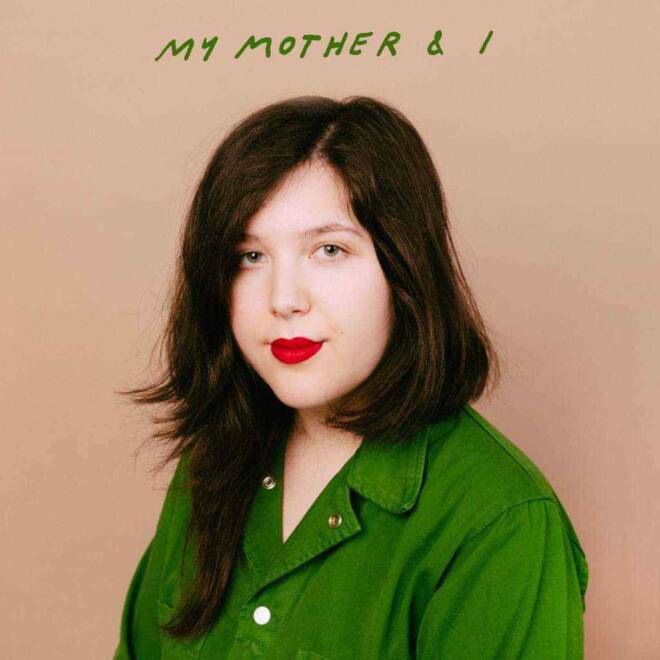 Lucy Dacus - My Mother and I
---
With the lilt of a cosmic lullaby, Lucy Dacus pieces through the nuance of mother-daughter relationships on her springtime release "My Mother and I." Over a hypnotizing acoustic guitar riff with just the right amount of twang and waves of atmospheric sparkling, Dacus' lyricism is a tender survey of the parts of mother that she sees in herself, and what it means to raise a daughter in a society that is highly critical of women's bodies. As always, Dacus sings with compelling warmth and a keen sense of honesty. The minimalist instrumentation serves to further highlight her intimate lyricism. The tune takes a timely Taurean turn in the chorus as Dacus sings of the astrological sign that she shares with her mother—"the stars have a lot to say / about babies born in the month of May / we are down to Earth / we see eye to eye / we dig our feet in / my mother and I."
—
Emma Bowers
on May 10, 2019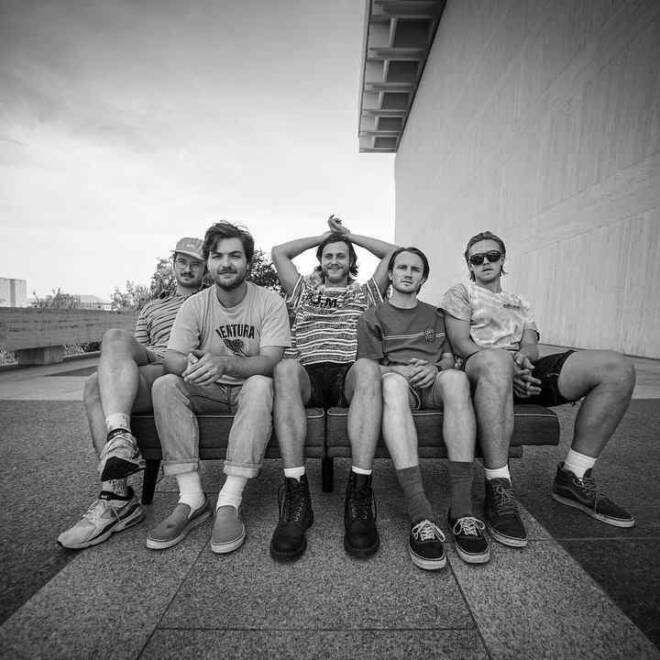 Duncan Fellows - Deathwish Fish
---
Duncan Fellows are at their best when they wander through unexpected territory—structurally with unexpected twists and turns through different movements, musically with surprising chord changes, and lyrically, in "Deathwish Fish," with the simply unknowable. The song, the opening track from the band's upcoming Eyelids Shut EP, follows the narrator at the side of a close friend succumbing to a terminal illness, but much like The Antlers' concept album Hospice, it is not a melancholic song. The psychedelic influences, interleaving guitar parts and quiet-loud-quiet-louder dynamics are reminiscent of the softer side of Cage the Elephant—by no means soft, but with a tenderness peeking through the distortion. In the sterile dungeon that is the fluorescent-lit hospital room, they "put on a Beatles tune and let the music fill the room," and the song itself plays the same role, a comforting distraction in the face of worst-comes-to-worst. "Fishes keep swimming," they sing in harmony—despite the seemingly insurmountable grief and the utter uncertainty of what lies ahead, like fish swimming ceaselessly lest they turn belly up, they have to keep moving forward.
—
Daniel Shanker
on May 10, 2019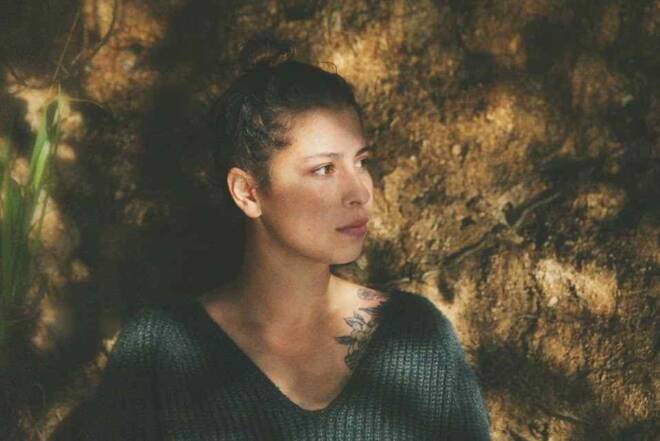 Meernaa - Better Part
---
The word "adore" is one of the English language's most affectionate and intense verbs to describe the giving of true, unconditional love to someone else. Quite literally, adoration is the deification of another human. In "Better Part," Meernaa's frontwoman Carly Bond sings over and over again "the way I adore you / the way I adore you" about her bandmate and new hubby Rob Shelton. Like all great love songs, her deeply intimate sentimentality extends to you, the listener, warming you from inside out. A sparse, Pet Shop Boys-esque minute long intro gives way to Bonds soluble vocals and the lithe track snakes along from there, whispering for snugs and love absent of doubt from her better half. The synth and drum production is deft and quietly confident, the songwriting is lovely and heart-baring. Released last month, "Better Part" is accompanied by a kaleidoscopic animated visual and will appear on the band's debut LP, Heart Hunger, out 6/14 on Native Cat Recordings.
—
Devon Sheridan
on May 9, 2019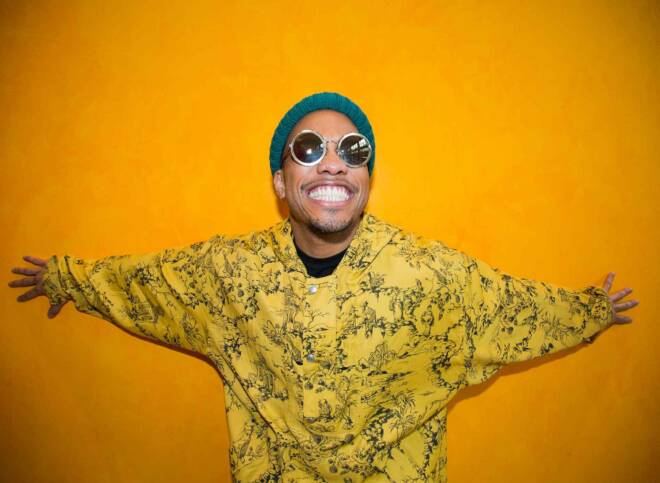 Anderson .Paak ft. André 3000 - Come Home
---
"Come Home" is the smooth, crescendoing opening track on Anderson .Paak's newest album, Ventura. The release finds .Paak making a successful return to soul after veering left, toward rap, on last year's Oxnard, a decision that disgruntled fans hoping for a follow-up to his groundbreaking 2016 record, Malibu. Ventura, released just five months after Oxnard, is that follow-up; it's a larger, livelier, and wiser ode to romance and classic soul, and "Come Home" is a powerhouse of an opener. The funk rock heart of the arrangement, which builds to gratifying release, compliments the impressive percussion and .Paak's light, jovial vocal. He sings to his love with an effortlessly likable croon: "I'm begging you please / Come home / No one even begs anymore." Later, André 3000's rap solo acts as its own distinct section of the song and showcases his virtuosic talent with words. It's the perfect bridge, balancing out .Paak's tender, sincere soul with sharp words and a pulsing flow. With a groovy beat and compelling lyrics, "Come Home" is a fun ode to old school soul music.
—
Britnee Meiser
on May 9, 2019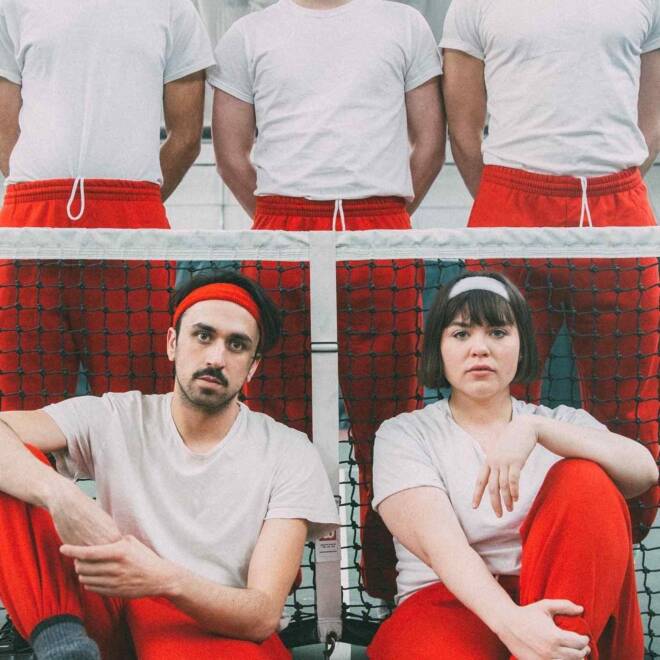 Fever Dolls - Mrs. Carver
---
"Mrs. Carver," from Burlington, Vermont's Fever Dolls, with its Americana imagery, feels like a piano ballad straight out of Springsteen On Broadway—right down to the wistful harmonica break . A disclaimer at the start of the music video warns, "Listeners can expect to feel sentimental / reflective / empathetic / verklempt," the last of which of course is a derivative of the Yiddish word meaning "overcome with emotion." The songs of Fever Dolls walk a fine line between melodrama and whimsy, in large part due to Evan Allis' prodigious songwriting talents. "Mrs. Carver" showcases both his penchant for mining the emotional depths of expository songwriting and his playful dedication to word choice, snapping pictures of precise moments with the internal slant rhymes of lines like, "Mrs. Carver of West Virginia / Second daughter of a prominent fixture / Pride of Harvard, blight of the bay." Singer Renn Malloy, able to belt the roof off of any covered bridge in Vermont, shows tactful restraint in "Mrs. Carver," delivering the band's most moving performance to date.
—
Daniel Shanker
on May 9, 2019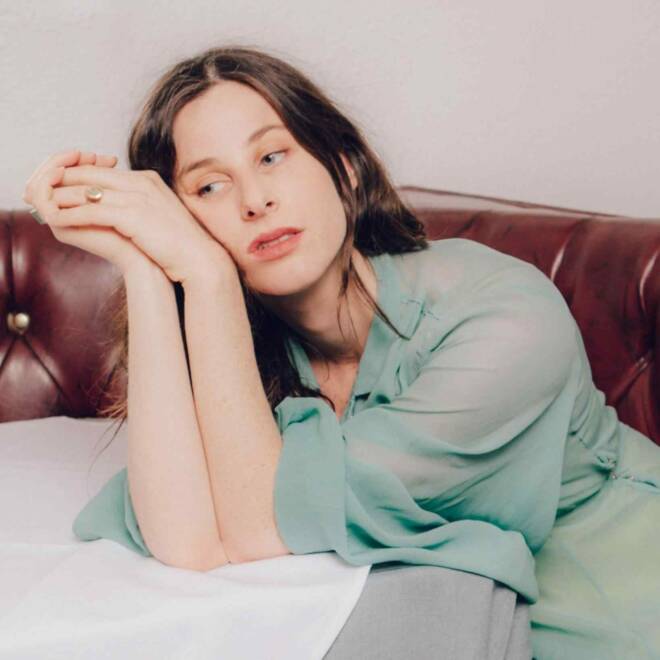 Buzzy Lee - Sundown Queen
---
Indie singer-songwriter Sasha Spielberg, better known by her moniker Buzzy Lee, combines lush bedroom-pop and 80's inspired synth tones with her enchanting, smooth vocals in her latest single "Sundown Queen." The track is the first single from her new EP Close Encounters of Their Own Kind—produced by Justin Raisen and heavily influenced by keyboardist Tommy Mandel's 1979 record  Mello Magic. "Sundown Queen" sounds like a vintage pop ballad with an isolated, dark vibe, and drips with subtle nostalgic summer imagery. The singer's high-pitched vocal delivery on the pinched words descend smoothly as she sings poignant lyrics like, "I can play the part that you wrote for me / In the 70s, we'd be in love."
—
Alessandra Rincon
on May 8, 2019
Lisel - Ciphers
---
Eliza Bagg, also known as one half of Pavo Pavo, has taken a side step to recenter and introduce herself as a solo artist. Taking the name Lisel, Bagg uses the space the solo project provides to digs deeper into her talent as a vocal artist and creates intricate sounds and rhythms using her voice as the lead instrument. Accompanied by timely pitched synths and tones, one thing is certain: experimental pop and Lisel are clearly a good fit for one another.
"Ciphers," Lisel's first single off her upcoming debut album, possesses traits that let her time with Pavo Pavo shine through. Like her work with the band, the sound is heavily comprised of airy whisps and slow builds with clever lyrics—but now, the focus on her voice is what sets her music apart. She pushes her vocal cords to the most alluring and haunting limits as those lyrics climb and the chorus swells. Bagg's vocals are eloquently layered to develop this dreamlike state of heavy chords and soft weightless words. Like a heartfelt lullaby, the song draws you in from the very start, and by the end, you're left craving more.
—
Monica Hand
on May 8, 2019