Buzzing Daily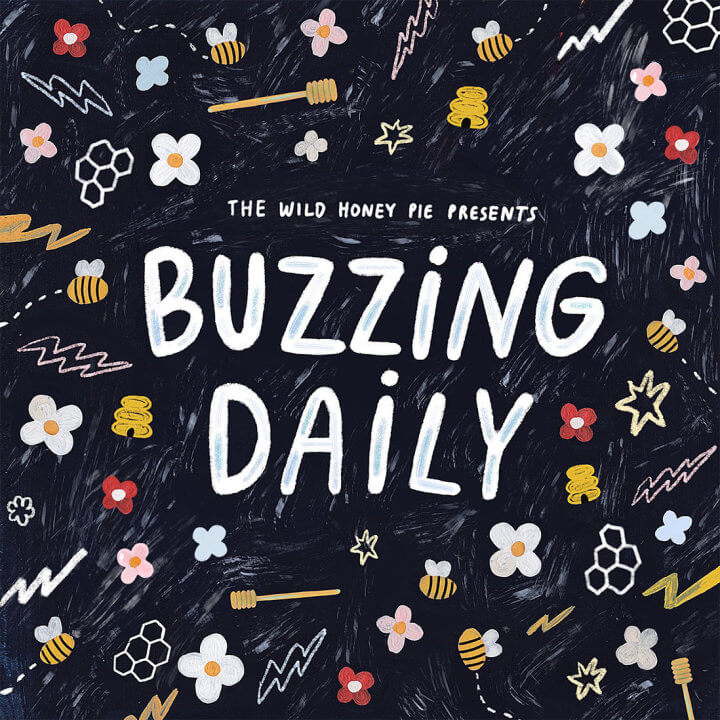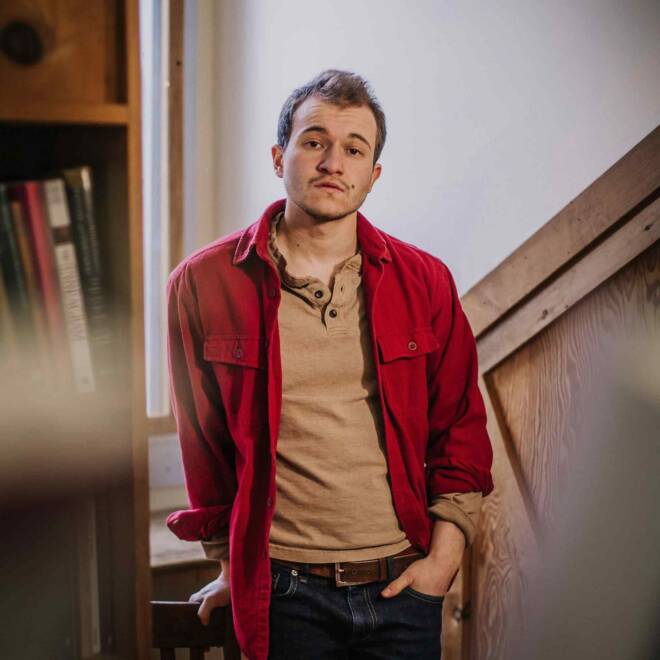 Izzy Heltai - Marching Song
---
"Marching Song" is the latest release by indie-folk songwriter Izzy Heltai in anticipation of his full EP out April 19th. Izzy's simple and often nomadic life is deeply reflected in his music. An unusual power and constant movement dominate his storytelling. There is a quality to his voice that is very timeless and comfortable, even when the lyrics tell a stirring story. "I couldn't tell you through the telephone / that I am not myself / I am not myself anymore." The horns and keys throughout the song offer a contrasting softness to the raw guitar. Izzy delivers a refreshing voice in the folk community. There is something very delicate, yet purposeful about his instrumentation and songwriting. You can catch Izzy Heltai on tour in the United States and Canada this fall.
—
Sophia Theofanos
on April 19, 2019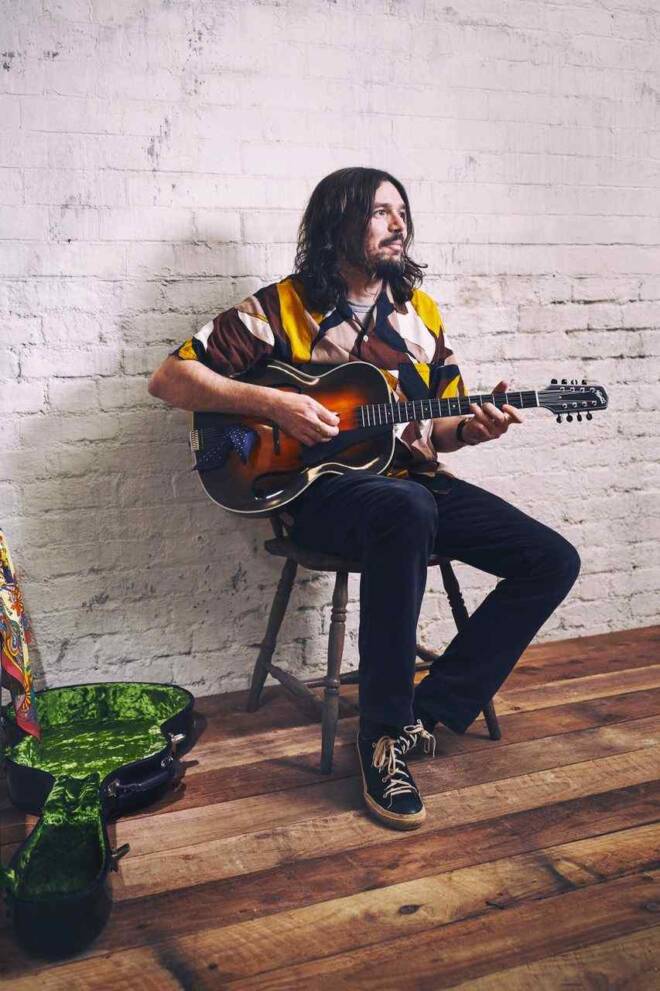 Bibio - Old Graffiti
---
Producer and multi-instrumentalist Stephen Wilkinson, better known as Bibio, introduces his upcoming record Ribbons by sharing "Old Graffiti," one of the project's distinctly groovy singles. The track beckons to the funk and sensuality of his 2016 release, A Mineral Love—incorporating its woozy psychedelic melodies that are informed largely by R&B and jazz. With sauntered guitar strums and bass hits under an immersive melodic key line, Wilkinson molds a modern collage of sound that has an organic quality despite his heavy electronic influence. All of this lies on a pulsing samba rhythm that enters like a calming breeze and fades out, like old graffiti. Ribbons is out April 12th via Warp Records.
—
Deanna DiLandro
on April 15, 2019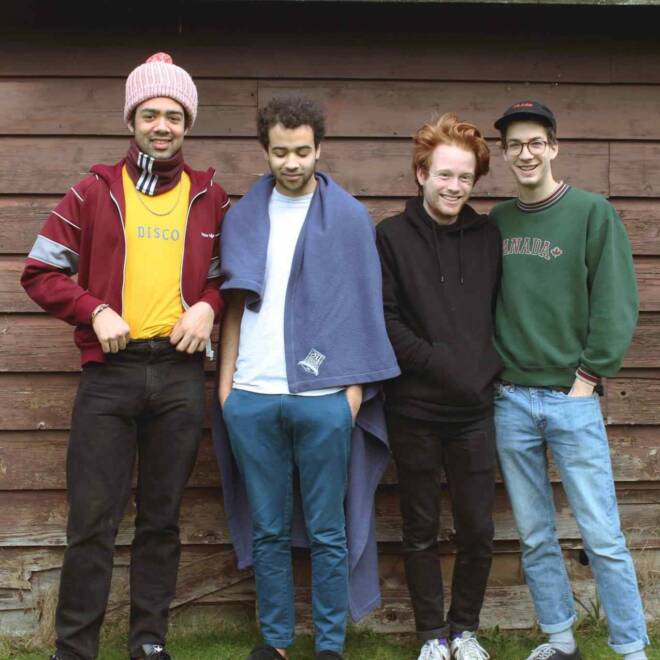 Winona Forever - Gazing
---
Montreal-based indie rockers Winona Forever deliver their brightest, funkiest songwriting yet on their new single, "Gazing." A celebration of dancing alone in your room to your favorite song, "Gazing" is filled with playful melodies that don't subscribe to the conventions of traditional indie-pop but still hook you with the tenacity of a radio hit. A groovy guitar line and a tight, cool percussive rhythm open the song with a head-bopping beat that blends 70s psychedelia and contemporary bedroom pop. The vocals glide in, pleasing and easygoing, and the lyrics set a simple scene we can all relate to: "Dancing all alone / I am in my room / spinning and twirling." What unfolds is a colorful and unpretentious arrangement of lively but nostalgic sounds at the place where jazzy rock meets synth pop. Complete with a collection of horns and a surprising bridge, this is a song for fans of Rex Orange County and catchy melodies. The groove is contagious; before you know it, you'll be dancing in your room, too. "Gazing" is a single from the band's self-produced debut LP, FeelGood, set to be released on June 7. In the meantime, check out the official music video for "Gazing" to learn the choreographed dance.
—
Britnee Meiser
on April 12, 2019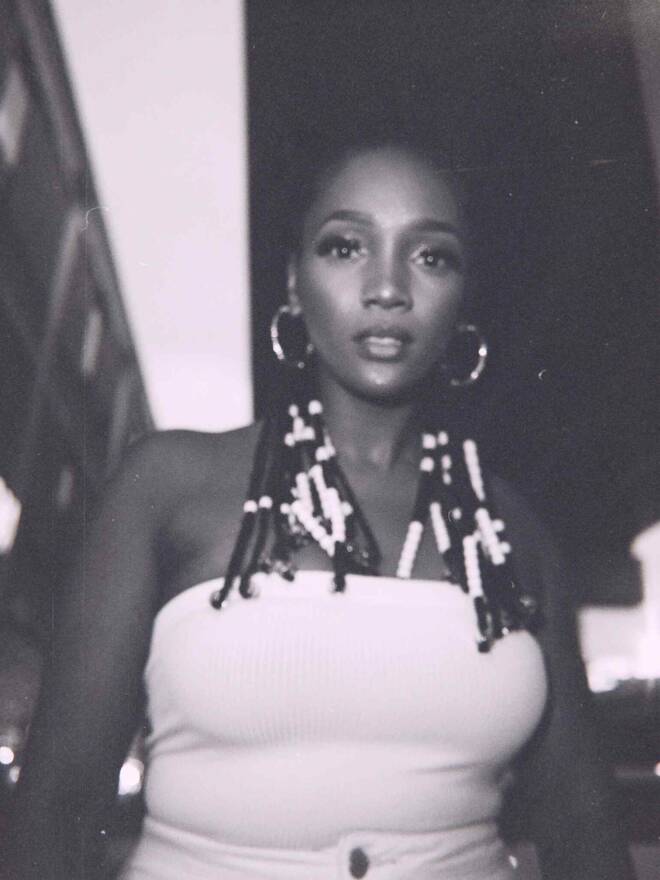 Rhea the Second - Pink Nation
---
It should come as no surprise that Rhea the Second's newest single, "Pink Nation" packs a strong punch. Notable R&B influences pull this track into a groovy neo-soul direction giving us a song that's equal parts classic and adventurous. Unique melodies and stylized vocals float atop classic beats and soulful instrumentation, accented by a contemporary sound-byte interlude that adds to the emotion that drives the song home. Rhea says she was inspired to write "Pink Nation," after a conversation she had with her mother about her parents' relationship. The title of the song came from a wedding photo of her mother holding pink carnations. "I nicknamed carnation, "nation" thus creating the title "Pink Nation," certainly adding her own unique touch on something classic just as she does in her music.
—
Dara Bankole
on April 12, 2019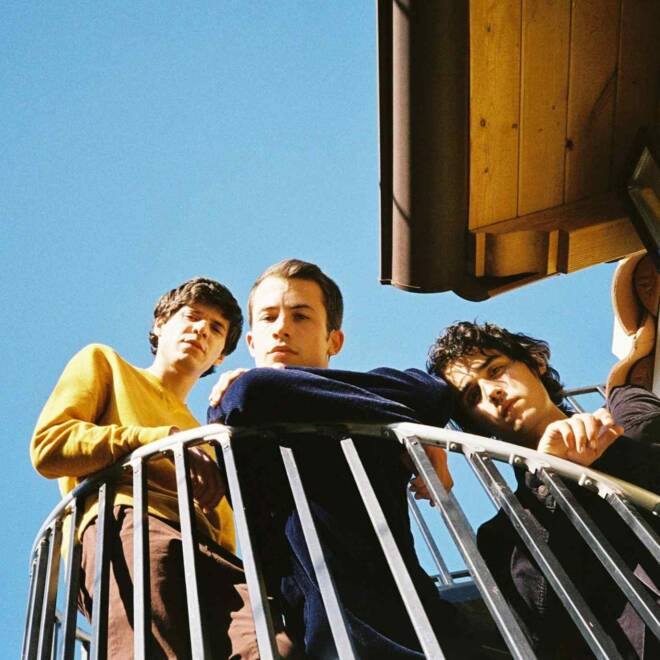 Wallows - Are You Bored Yet? (feat. Clairo)
---
The pop-rock trifecta of Braeden Lemasters, Dylan Minnette and Cole Preston behind Wallow just released their debut album, Nothing Happens. The trio, who have been playing together since they were 11, are known for their inventive take on rock with sturdy vocals and captivating instrumental cadence. The album itself leads with a unique and much softer sound from the band, which particularly shines through in the project's most popular track, "Are You Bored Yet?"
"Are You Bored Yet?," which features lo-fi bedroom pop genius, Clairo, is a collaboration match made in lo-fi-indie heaven. The perfectly bittersweet pop-rock song was created through the brilliant pairing of Clairo's signature dreamy vocals and the upbeat style the band is known for. As the lyrics wade through a relationship at the critical point of either making it or breaking it, Wallows and Clairo's vocals represent the two conflicting perspectives involved. One is ready to let go, and the other is still hopeful that the pieces can come back together. The sad tune is catchy in the way its tempo transfers energy into the melancholy tone, which further fuel the already memorable lyrics. The track will surely be stuck in your head as you drift into memories of your own personal past romances that fell apart. Magnetic, intimate and real, "Are You Bored Yet?" is an instant addition to your spring playlist.
—
Monica Hand
on April 12, 2019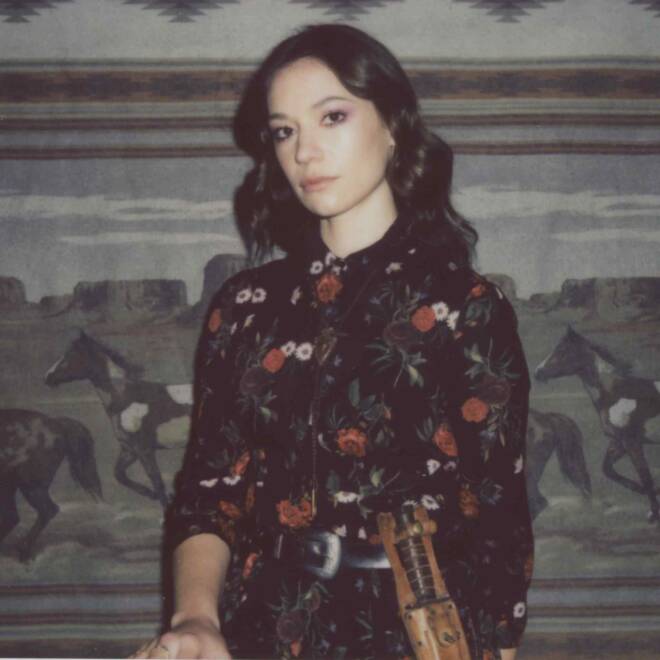 Xoller - Loom
---
Los Angeles dream-pop artist Xoller premieres her latest single "Loom" with us today at The Wild Honey Pie. With a childhood full of moving and starting over again, Ella Zoller found solace in the familiarity of music. She began her songwriting career at an early age, and took on various projects with different collaborators throughout the years until she arrived at her current solo project, Xoller. In "Loom" she sings of her love being the "home" to a significant other. Inspired by the award-winning movie Call Me By Your Name, Zoller tells us, "You've finally tasted love, and you'll never be the same. But then real life happens; you move to different places, meet new people and collect experiences that open you up to new possibilities, and just like that the summer of your love grows cold. The heart calls out, don't leave me; I should be enough for you. I should be the thing that makes you feel like home."
The desire to be her love's constant is wrapped up into every lyric, but mostly in the repeated line, "I should be the willow in the wind that makes you feel like home," which seems to sing with more emotion each and every time. Xoller's debut EP Diamond In My Head, is out next month. It is described as "incisive longing and cyclical heartache through melancholic vocals and soaring, ear-catching choruses." Fans of Lana Del Rey, MARINA, and Sky Ferreira will not be disappointed.
—
Dara Bankole
on April 11, 2019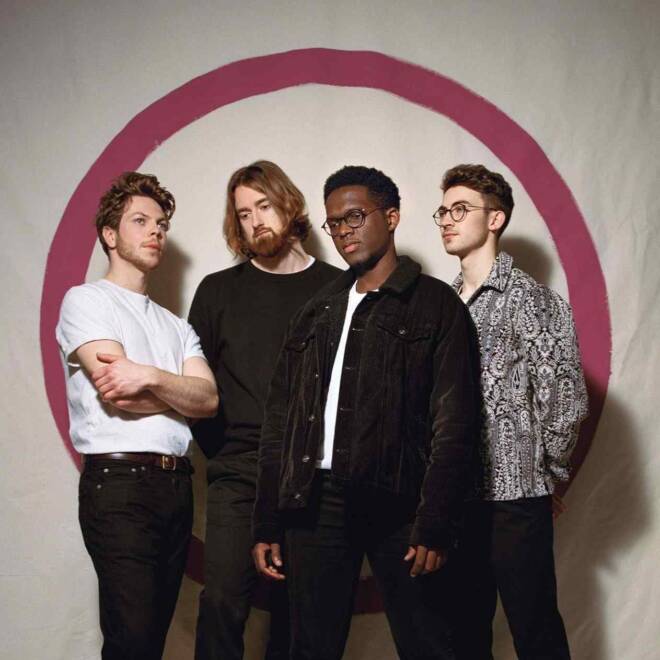 Mosa Wild - Night
---
British indie-alternative quartet, Mosa Wild launches back onto the scene with their newest single "Night." The familiarity of a guitar-driven summer anthem is made fresh by the fullness of Jim Rubaduka's smooth and lilting vocals. His jazz influence adds a complexity that elevates the track to be something special. The entire song has an immersive quality aided by Jim Abbiss' rich production, which leaves no dead space within the track. The anthemic youthfulness of "Night" would feel at home in a festival setting or a blockbuster movie soundtrack as Rubaduka repeats, "This night is long and this fire is burning out / help me be strong / help me be strong." It's a rallying cry that is meant to be blasted in the car with the windows down. "Night" is a strong follow-up to the band's 2016 debut single "Smoke, "and is the perfect first taste of their debut EP Talking Circles due out this summer.
—
Corey Bates
on April 11, 2019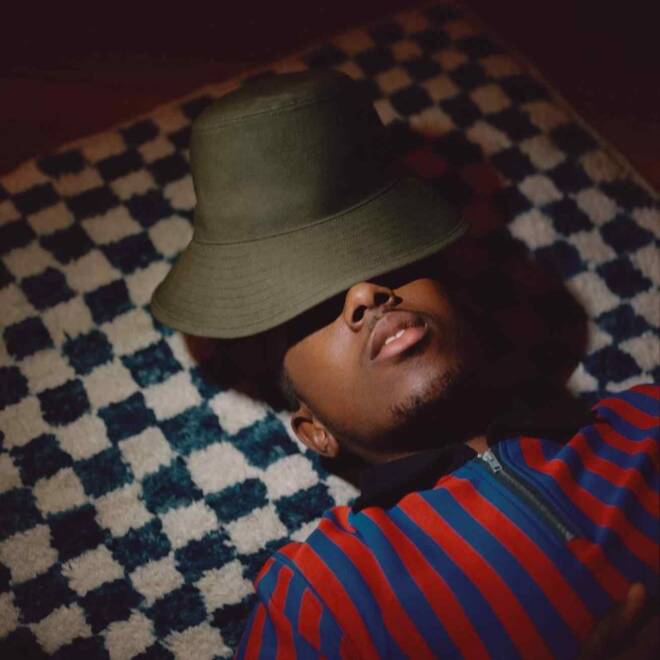 MorMor - Outside
---
Everything that MorMor touches turns to gold. "Outside" is another example of how this indie newcomer puts the kind of heart and soul into his work that make his songs noteworthy. Hailing from Toronto, Seth Nyquist has been releasing music since last year—including his debut EP Heaven's Only Wish. MorMor has a keen sense of crafting melodies that sonically waft through his songs. In "Outside," Nyquist sings of dark times that seem not to have any light. Instead of finding hope on the outside, it just begets more distress—there, the sky is dark and the sun seems to have hidden itself. The bleating vocals sit on top of a bed of synths and a heavy-hitting drum, showing us even though things are dark they are not stagnant. There is movement towards the sun, whatever it may be.
—
Dara Bankole
on April 10, 2019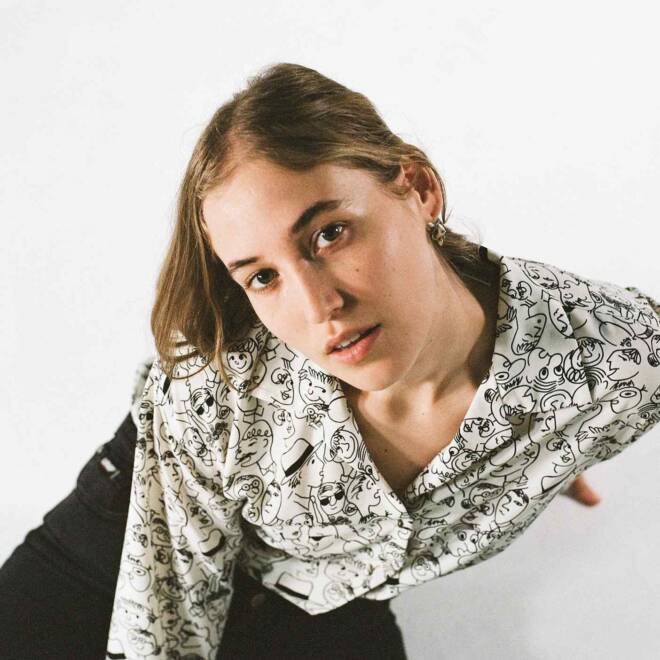 Hatchie - Stay With Me
---
Hatchie trades in shoegaze guitar for upbeat dream-pop synth in her newest single "Stay With Me." The Australian singer-songwriter explores the contradictory nature of moving on as she sings, "It's all better now you're gone / It's all better on my own" then switches to "why won't you stay with me / why don't you stay with me / 'cause I'm not done." This back-and-forth perfectly encapsulates the feeling of wanting to hold onto a relationship even if it's bad for you. The sentiment works well with the almost overwhelmingly lush production. It's like she is trying to convince herself she is ok by putting on a brave face, but sometimes the mask slips off. It follows in the footsteps of other dance-while-you-cry anthems like Robyn's "Dancing On My Own." There is a tinge of hopefulness in the production and the verses even if it is forced, but hey, fake it 'til you make it is a mantra for a reason. "Stay With Me" is the second single from Hatchie's debut album, which comes out on June 21.
—
Corey Bates
on April 9, 2019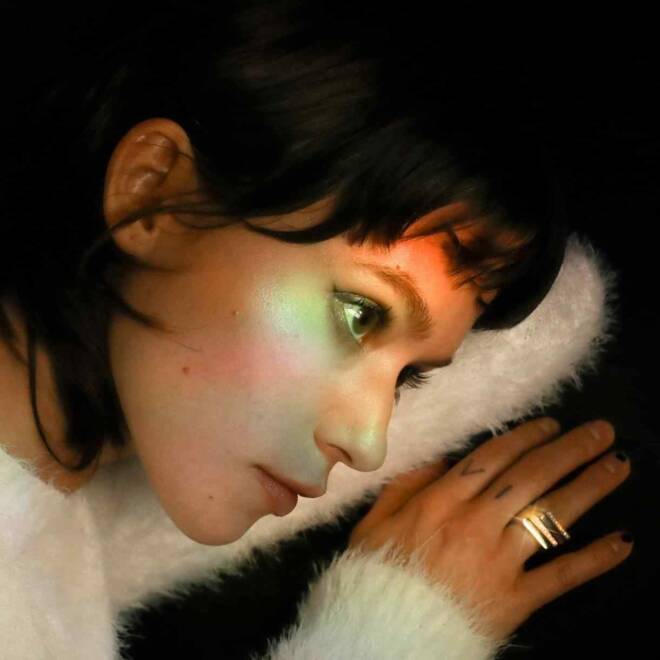 Meg Myers - Running Up That Hill
---
Meg Myers' rendition of the Kate Bush classic "Running Up That Hill" is invigorating—Myers' hints of electronica lend new power to the message that the song has pondered in many covers over the past three decades. This version sets itself apart with firm vocals and a busy but not overbearing blend of instrumentals. Myers' arrangement reinforces and pays homage to the best aspects of the original, while still remaining distinctly contemporary and drenched in her distinctive sound.
—
Ben Burke
on April 9, 2019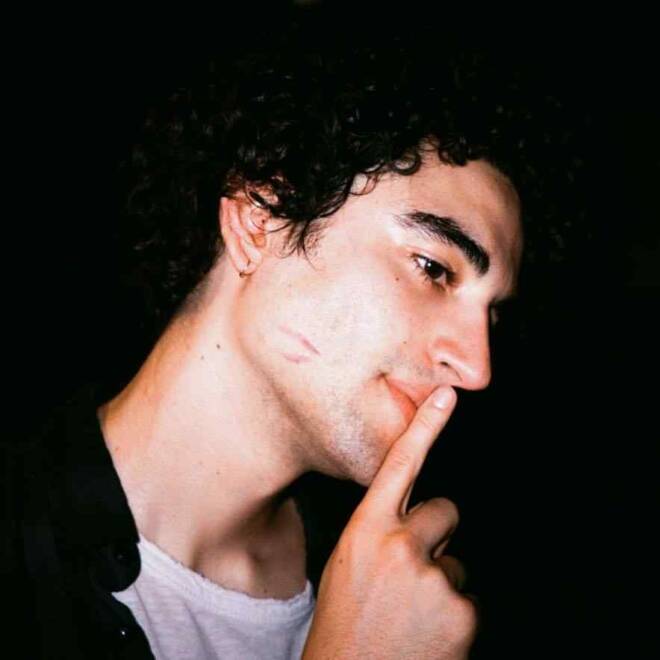 Adam Melchor - Plan On You
---
Singer-songwriter Adam Melchor meanders through memory and nostalgia in his single "Plan On You." The song is about Melchor's father reconnecting with his own ailing father after 40 years of distance. With all the emotional tension that likely permeated this experience, it could easily have just been sad and angry. Instead, it hangs onto a level of hope as he sings, "But if you make a plan to love and let me in / My only promise is to not let go again / I won't need a plan I'll just plan on you / I'll just plan on you." This hopefulness is aided by the gentle and sweet timber of Melchor's voice, which allows the song to experience melancholy without reveling in it. The production also lends a hand as his vocals are doubled, which creates a sense of detachment that comes with time. The song itself resembling a memory as the buzzy guitar, ambient noise, and well-placed piano come together to fill in the track. "Plan On You" is the first single and title track of Melchor's sophomore EP, which came out on March 22. He will be playing a string of headlining shows this May in support of the release.
—
Corey Bates
on April 8, 2019