Buzzing Daily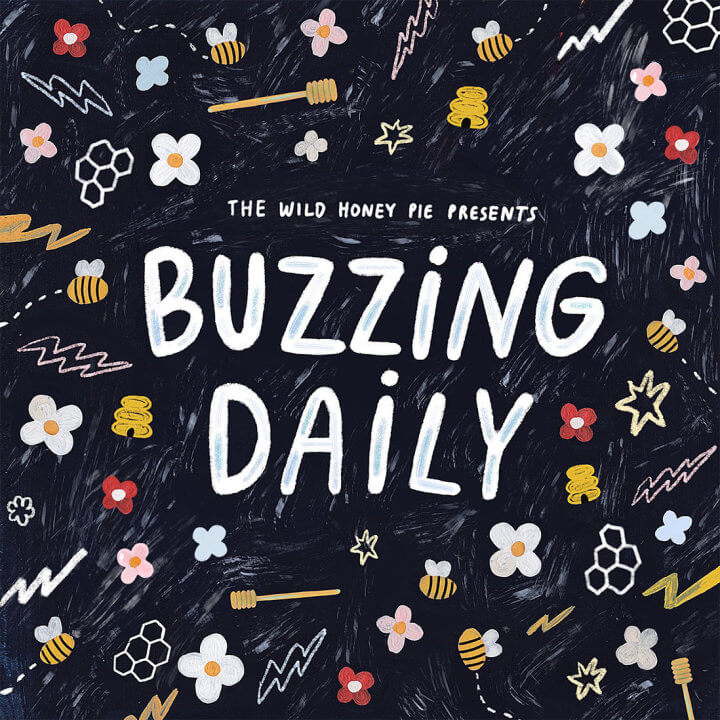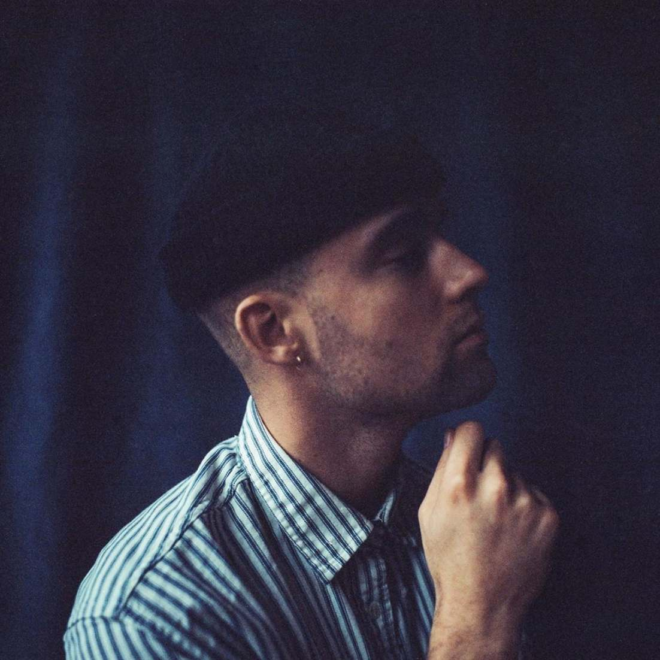 Haux - Heavy
---
Losing a loved one is never easy, and in Haux's latest single "Heavy" he grapples with the heartache of losing his aunt to an accidental overdose. Told from her perspective, he explores the difficulties of substance abuse and fighting addiction. In the very first lines of the single—"I took my life in the palm of my hands / I apologize for all that I am"—he paints the struggle of being self-aware of the problem but feeling helpless to stop it. Layering painful piano melodies, soft percussion and haunting vocals, Haux leaves you with a heavy heart and a solemn look at the importance of life and those who matter most. He repeats the chorus, "Take a sigh, take a breath in / Keep 'em close, keep 'em guessing / People lie, learn a lesson / Count your friends and your blessings," throughout the track as a plea to pause, reflect and appreciate the world around you. If this single is an indication of what's to come on his new album Violence in a Quiet Mind (set to release this summer), I think we'll need a lot of tissues.
—
Mona Dwedar
on April 27, 2020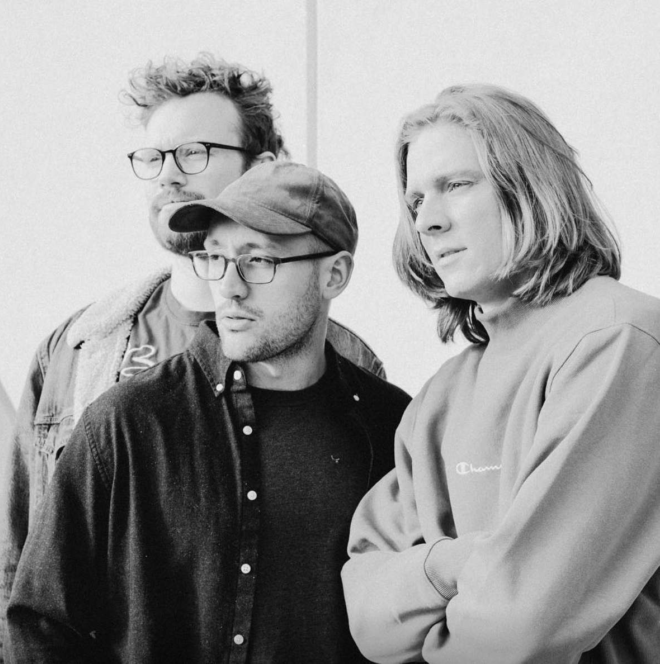 Future Generations - Down and Out
---
On Future Generations' new single, "Down and Out," Eddie Gore yearns for a mere moment of true relaxation, an escape from the daily grind, as he describes the rewarding feeling of kicking back and really choosing to do nothing. Right about now, a lot of us are wishing for that feeling; because while quarantining doesn't exactly feel like "moving a million miles an hour," most would not describe it as carefree, either. Luckily, by the time Gore has finished describing the way he wishes he could "let his mind just wander," the instrumentals have already shifted reality, and suddenly it's summer. Sunshiny keys and splashy drums evoke a slow seaside bike ride or an afternoon picnic in the grass, and we are there too. "Remember summer?" the guitar riff seems to say. "It's almost here." And if you take a deep enough breath, you'll probably even get a glimpse of July, regardless of the actual weather. So much for being down and out.
—
Karl Snyder
on April 7, 2020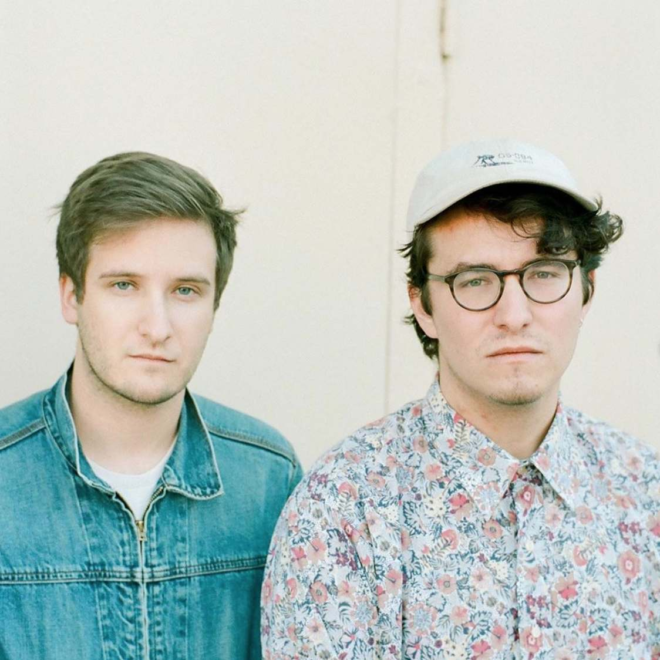 TOLEDO - Lovely
---
Brooklyn-based duo TOLEDO, comprised of long time friends Daniel Álvarez de Toledo and Jordan Dunn-Pilz, have returned with their new single "Lovely." The charismatic track is the first bit of new music from them in a year. "Lovely" has a light and intimate vibe to it, giving it a somewhat happy ballad feel. The track is the band's attempt at a happy song and explores the feelings that arise after meeting someone who changes your worldview. The cozy single begins with samples of barking dogs, subtle fluttery horns and ad-libbing—sonically painting a sunny, spring day. Full of pulsating drums, driving rhythms, glitching guitars and sensitive lyrics, "Lovely" is a song that will get listeners thinking of the people who mean the most to them.
—
Alessandra Rincon
on April 7, 2020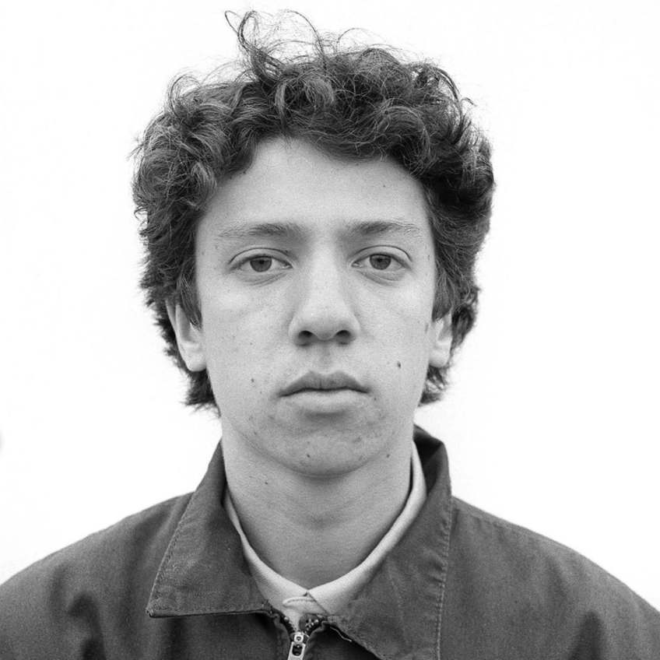 Postcard Boy - Dazed
---
"Dazed," the latest release from San Diego's Postcard Boy is a mesmerizing meditation on the artist's connection to his own art. The track opens with lush, open guitar chords that evoke vistas and far off horizons, perhaps echoing the artist's own myriad thoughts. This track is overflowing with vocal treatments, moving in and out of characters that reflect the conflicted state of mind described by the lyrics: "Pushing me away / Is it even loving like that? / Pulling at me again / How can I keep loving you back?" By layering these vocals over a beat that defies the listener not to groove and a wide, distorted synth bass, Postcard Boy successfully creates a melancholy, romantic sonic world with space for thoughtfulness. It's a space in which he "chose to be a ghost / in hopes that I could relearn how to love you right."
—
Mikhal Weiner
on April 6, 2020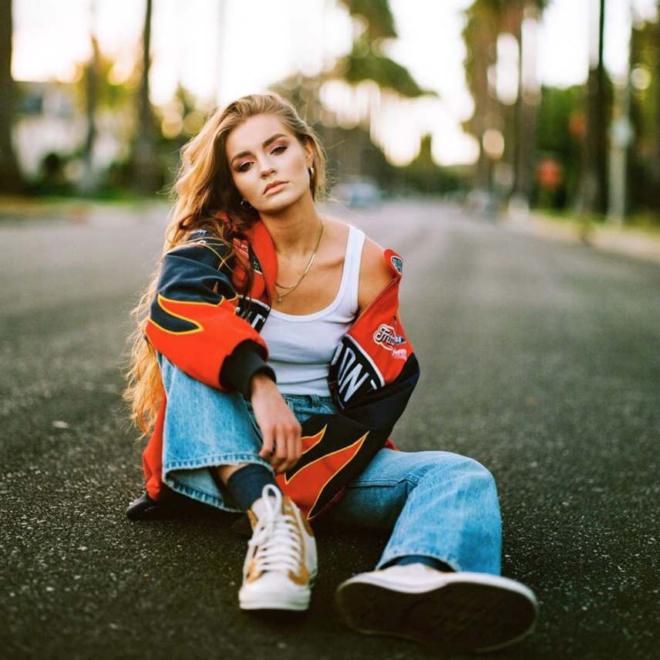 Emily Krueger - Gum
---
Canadian alternative-pop artist, Emily Krueger, has just released her latest single "Gum." Previously a part of the experimental duo Zoology, Emily is now fully focused on her solo career. This latest release further explores her love for pop melodies, while still staying true to her roots as a seasoned guitar player. The bounce of the electric guitar on this tune has you singing along without a word being sung. Just as the lyrics tell the story of being stuck on someone and not being able to move on, they do the same by getting stuck in your head. The line, "I found your gum in my pocket now I'm thinking of you," is a great example of how even the slightest reminder of someone can have you right back in the palm of their hand. This is Emily's fourth single release and sets the tone for an EP release set for later this year.
—
Beck
on April 6, 2020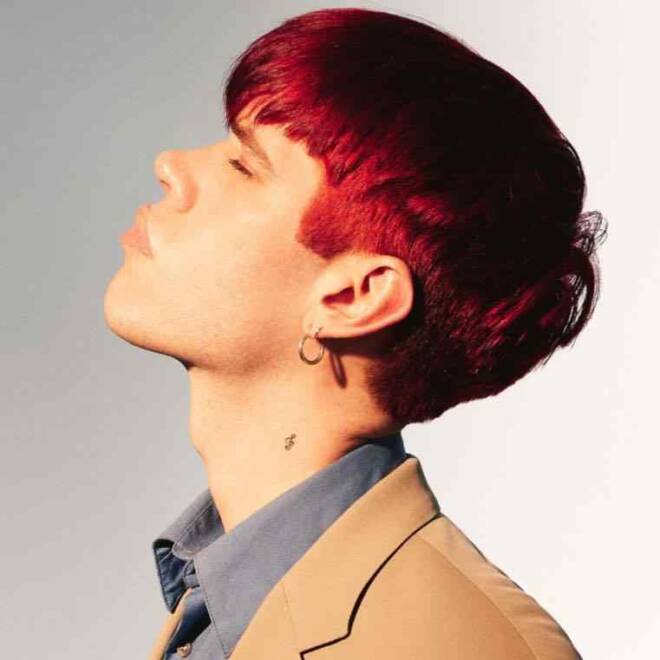 Porches - Lipstick Song
---
Distance between two people can be caused by a number of circumstances. Breakups, faraway homesteads, required or voluntary travel, state-mandated lockdowns, death. The reason for separation in "Lipstick Song" is not evident, but it seems to be driving the narrator of the story into madness. This barely three-minute vignette of modern love portrays what we've all experienced at one time or another: clinging to tiny objects for comfort in a loved one's absence.
Porches front person Aaron Maine admits he's put himself into a trance thinking about his beloved then does something not typically advisable: "Like a symbol I rode to the mall / Slow motion, I picked out a shade / Fantasy, I slid it across your lips." There's only one reason to buy something as personal and individual as a tube of lipstick for someone who may never receive it: to continue living in denial that said person is gone. It's masochism at its sweetest: a longing that hurts so good, you never want it to end. Maine's trance is lovely to listen to. The production is thoughtful and carefully balanced, beginning with a simple bassline melody and building to a carnival of electronic instruments and vocal harmonies by the second chorus. Even at its peak, there are no extraneous parts. While the most prominent synth lines are heavy and almost aggressive, together they weave a beautiful, heady spell. After listening to "Lipstick Song" while quarantined at home, you may feel compelled to scavenge around for your own relics of the past.
—
Karyna Micaela
on April 6, 2020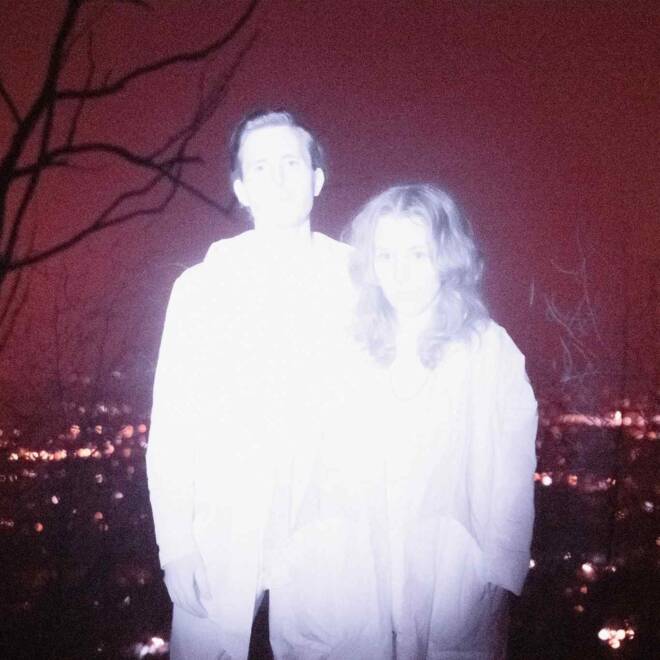 Purity Ring - peacefall
---
Amid the hellscape that is 2020, Purity Ring is here to soothe your quarantine blues. The duo teased "peacefall" on Facebook, calling it a song "to keep you company." After years of radio silence, Purity Ring is on the cusp of releasing their first album in five years (WOMB drops today, April 3rd). Megan James and Corin Roddick from Edmonton, welcome back. The first releases of WOMB ("peacefall," "stardew," "pink lightning," and "i like the devil") show the duo sticking to what they do best: producing glittering, synth-forward pop that plays with syntax and swims through your ears. These are songs to listen to alone in your bedroom when the insomnia hits. More avant-garde than another eternity (which featured tracks like "push pull" and "heartsigh") early signs suggest WOMB is a return to the Shrines era Purity Ring—albeit with a more refined sound. "peacefall" is a gorgeous tale of finding peace in darkness. Hypnotic vocals by James are supported by backing vocals from Jonna Bjerre, "Ride like a maniac / Into, into the light."
—
Corinne Osnos
on April 3, 2020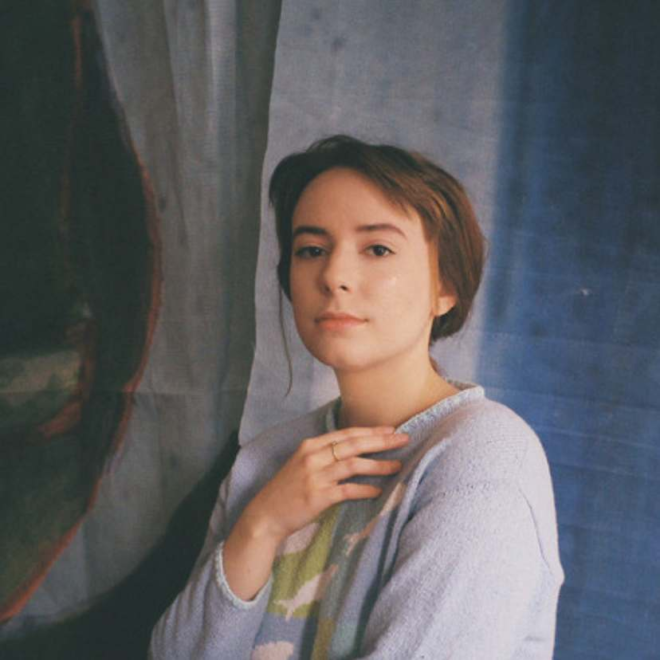 Jordana - Sway
---
Despite being a vast and difficult to define genre, indie music in the 21st century has occasionally had to battle accusations of pretentiousness and self-seriousness. "Sway," one of the standout tracks from Kansas-based indie upstart Jordana's freshly released LP, Classical Notions of Happiness, stands in direct opposition to these claims. The woozy synths and subdued bass playing contrast well with the sharp hi-hats and clean guitar sections; altogether, it feels like a natural accompaniment to Jordana's demure vocals. Her melody is so effortless that it feels like it could have been a first take, but the delivery is far too polished for that to be the case. The languid pacing of "Sway" meshes perfectly with the hazy, somewhat unstructured atmosphere Jordana carefully crafts throughout the duration. It is more difficult to create a meandering but purposeful piece of mood music than it seems—a track lacking an earworm chorus or real attention-grabbing piece of instrumentation can easily get lost in a modern music scene that is increasingly geared towards those with the shortest attention spans. "Sway" stands in stark opposition to these trends, an engaging piece of music made from a place of personal desire rather than one brought about by external forces, and the result is an effortlessly fun R&B-tinged romp from an artist who is thankfully just getting started.
—
Alec Bollard
on April 3, 2020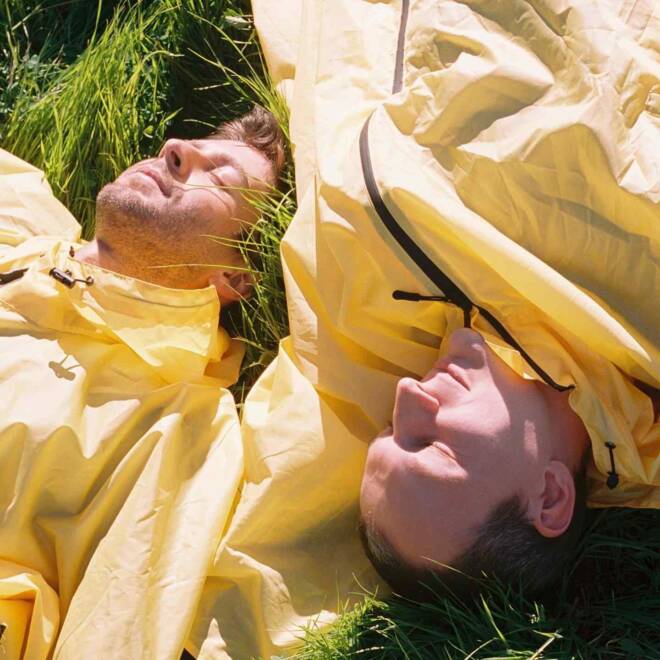 Runnner - Ur Name on a Grain of Rice
---
Runnner's latest release, "Ur Name on a Grain of Rice," is a melancholic but self-aware confessional that sweeps across the part of your chest reserved for heartbreak. This LA-based, seven-member ensemble could have walked straight out of the indie-folk scene of 2009, harkening back to the glory days of Dr.Dog, Iron and Wine, and Death Cab for Cutie's acoustics. Sloping, winding vocals, reminiscent of Andy Shauf, are stretched over the steady pulse of the drumline and the chirping twang of a banjo. Met with the powerful swell of sax, horns, and vocal harmonies (including Helen from Skullcrusher), the layers build gradually over the length of this mesmerizing five-minute track and culminate in a euphony of textures, the singer repeating almost defiantly "I'm shouting it now, cos I can't write it down, I'm letting it pour out the sides of my mouth." With cutting observations like "I can't stand to be alone, because it's so easy to ignore me," there is more than just yearning to the lyrics, there's humility as well, underlining the all too familiar duality of doubt and desire. "Ur Name on a Grain of Rice" is a lush track that reminds us of the ways love teaches us personal growth; It's something we want to deserve, but maybe aren't ready to yet.
—
Shasha Léonard
on April 2, 2020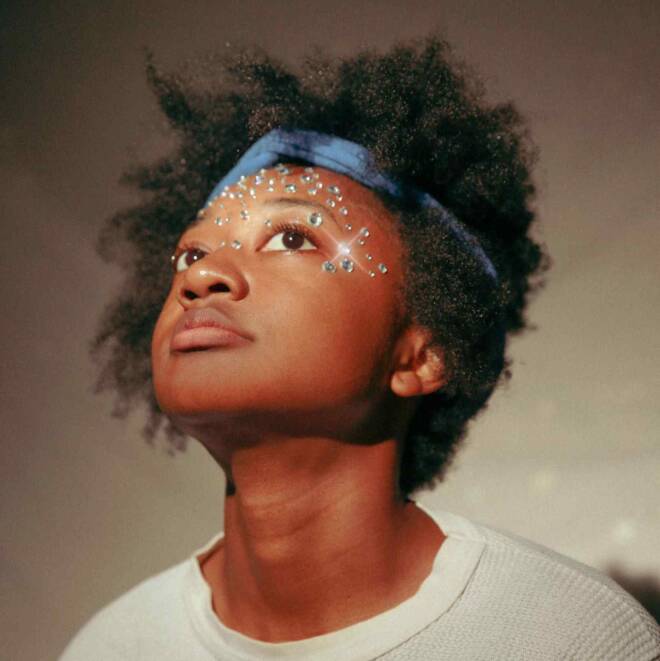 ​Melanie Faye - It's A Moot Point
---
Melanie Faye charms on "It's A Moot Point," an intimate, new tune whose sickly sweet sound attempts to patch the holes in a flawed love. Her lush vocals shine on the track, driven by a relaxed backbeat as well as the jazz guitar prowess that made Faye viral in 2017 through a cosign from SZA. Contrary to the laid back nature of the song, Faye's lyrics expose her pain, allowing us to ponder exactly what the moot point in the relationship might be. "I hold on foolishly / To the only thing that means everything to me," she laments, suggesting that they had run their course. However, pleading in the chorus with "Give me one more chance babe and your mine now," Faye lands on a more hopeful note. While her Instagram is brimming with videos of guitar and bass riffs, clips of her singing are much less frequent, making the song a pleasant surprise to fans now hoping for more.
—
Ysabella Monton
on April 2, 2020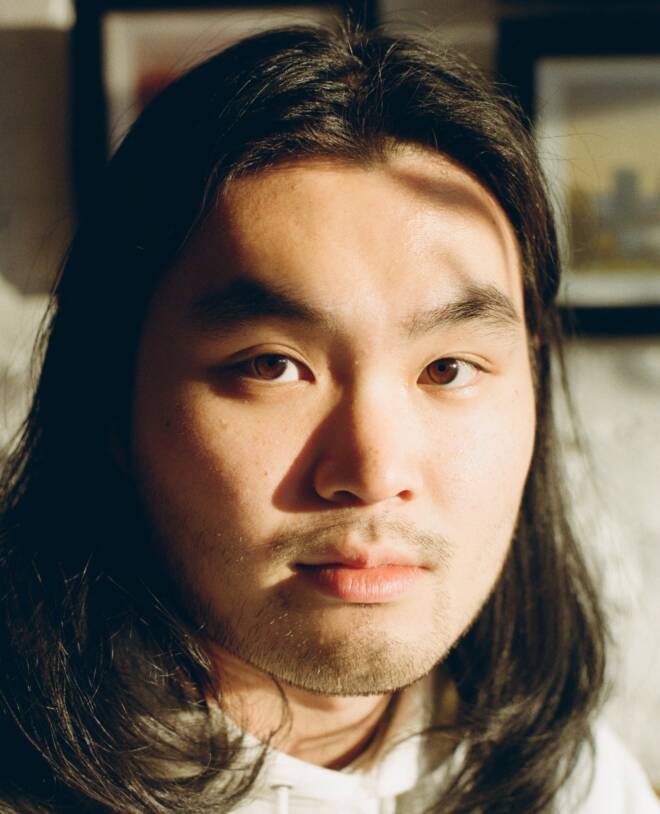 ​David You - Sand
---
David You's "Sand" is a gentle rumination on the intangible beauty of love. Born and raised in New York, the indie-folk artist layers soft angelic vocals over delicate acoustic fingerpicking and a light twinkle of the piano. The five-minute track is languid in its gratitude as he sings, "I wanna say / I am thankful for your love / you give me hope and trust." Though the sound is almost mournful, the song is an ode to love and the peace it can bring. It explores the beauty in finding someone with whom you can completely be yourself and feel unashamed. You describes the way love can alter the passage of time singing, "now all the time / passes me like sand / slipping through my hands." Though we long to hold onto love and happiness forever, it comes and goes at it pleases. "Sand" is the first track off of David You's newest EP Beautiful, Like Pyramids.
—
Corey Bates
on April 1, 2020