Buzzing Daily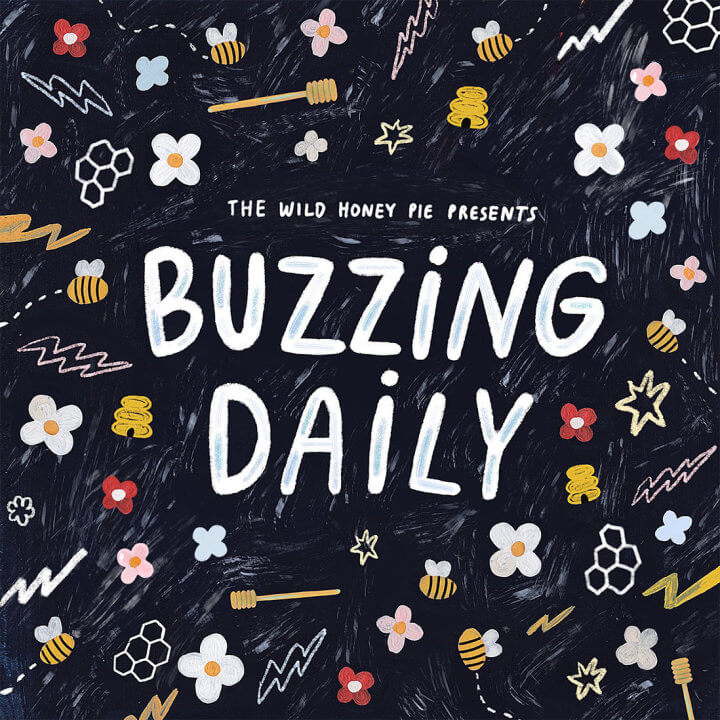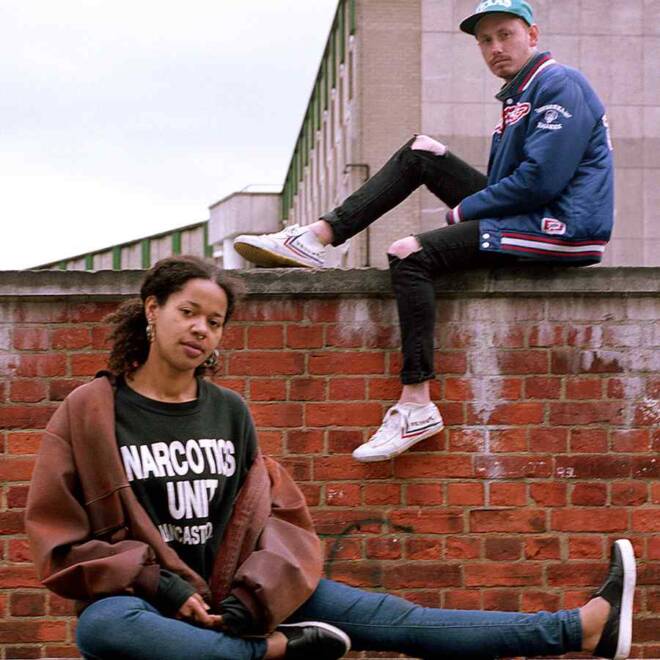 Girlhood - It Might Take a Woman
---
Girlhood takes on a new, fresh sound with "It Might Take a Woman." The duo, composed of Tessa Cavanna and Christian Pinchbeck, released this single to predate their self-titled debut LP which will be released on October 23. The track mixes elements of synth pop and R&B to create a fast-paced groove, a major difference from their usual dreamy sound. The production of the track additionally starts slow, but then becomes an almost chaotic party of harmonies and reverb and shifts back. Tessa Cavanna's vocals are light and airy, but their power lies behind the message of the track: "It might take a woman like me / To get me to the man in you." Cavanna is constantly straightforward about femininity in the duo's music, and "It Might Take A Woman" presents a new chapter to this narrative. This track is an anthem for the ordinary woman to acknowledge that confidence can be found in vulnerability. Simply put, if you're ever in need of a confidence boost, then this single's for you. Photo by Dean Davies.
—
Bianca Brutus
on October 20, 2020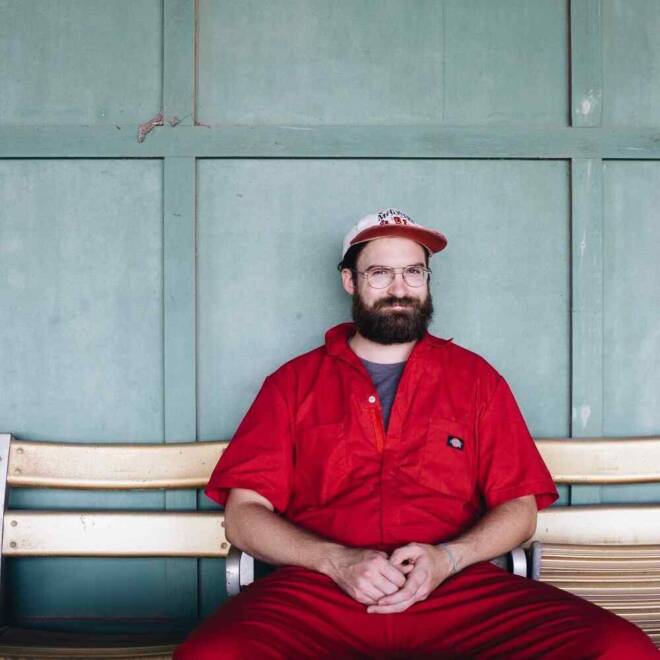 Riley Moore - Mansion
---
Fresh-pressed from the likes of Nashville, Riley Moore is a bonafide man, in his lyrics as well as his life. "Mansion" is the pure and earnest result of Moore's meeting a young woman while performing a show in her quaint Pennsylvania living room. The track is a tip-toe through the ruminations of Moore's mind while he wandered through the streets of Boulder, Colorado with little money and the yearning for a girl he thought he may never meet again. Sewn into the fabric of this track are nods to early 2000's indie folk pop band, Page France, with glistening chimes and whimsy as plain as a pikestaff. "Mansion" is the introduction to Moore's EP, sweet boy, which will be released in March 2021.
The track tells a charming story, Moore shares: "This is a song about me buying a t-shirt with a drawing of an anteater eating some ants for a girl I had a deep crush on, and longing for the day I may see her again to deliver the shirt. From the moment that I met her I became more and more enthralled, drifting further and further down the avenue of enchantment — a street with no turns and no outlet." Photo by Lauren Lundy.
—
Laney Esper
on October 15, 2020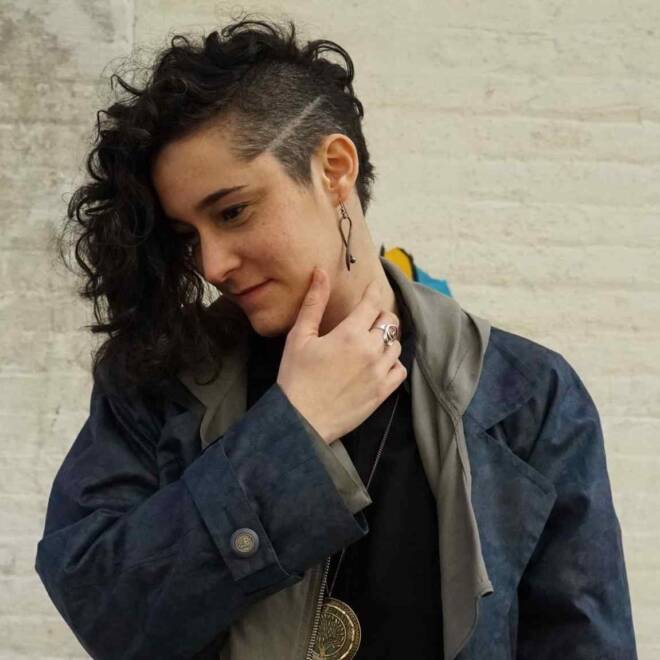 Iris Lune - Debris
---
"Debris", off of Brooklyn-based Iris Lune's 2020 album lovelosslove, immersively rolls into your ears, softly drawing you into its contemplative mood. Her lyrics are tactile, singing of "shiver(s) slipping down my spine, your mouth pressing gently to mine, and the waves beneath us crashed"; these words are perfectly paired with production elements like the plucky guitar line, whose attack with each note is just as physical to the listener as the pictures Lune paints. She leans into the bittersweetness and the melancholy with this single, and it's a tone perfectly suited for her voice — there's just a hint of Björk here in Lune's earnest, soft vocal, and in the expert balancing of the mix itself, which takes care never to overpower her performance. It's a gorgeous track that goes naturally with the fall season, which carries with it a bit heavier of a sense of loss than usual; as we catch ourselves wading into memories of more metaphorically "spring-like" days, or of pre-COVID days, like Lune sings, "it's okay to let 'em hold you, hold you down." Brighter days will come, and 'til then, we'll put on "Debris," and feel a little less alone in our yearning. Photo by Julia Barrett-Mitchell.
—
Stephanie Lamond
on October 15, 2020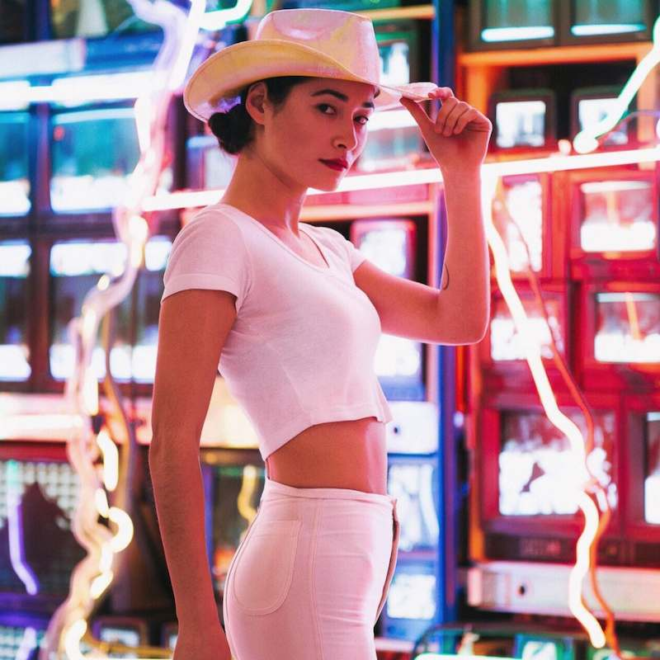 Starfox and the Fleet - Quarantine Dream
---
Maybe never leaving this place isn't so bad after all? On Starfox and the Fleet's debut single "Quarantine Dream" we're given a kaleidoscopic view of stay-at-home bliss. "Haven't been outside in days / All the world's so far away / All I see is you and me / I know I should be sad but it's been a dream," Starfox's hypnotic voice surfs sharp piano notes. The brainchild of Leah Zeppelin, Starfox and the Fleet is a "sci-fi art rock experiment." "Quarantine Dream" knows no genre; it has elements of dream-pop, psychedelic rock, and even popera. This song makes me nostalgic for the early days of quarantine, when going anywhere wasn't really an option for most of us. Instead, we had to create bubbles of joy where we were. "Quarantine Dream" is that bubble. Photo by Alex Martin.
—
Corinne Osnos
on October 15, 2020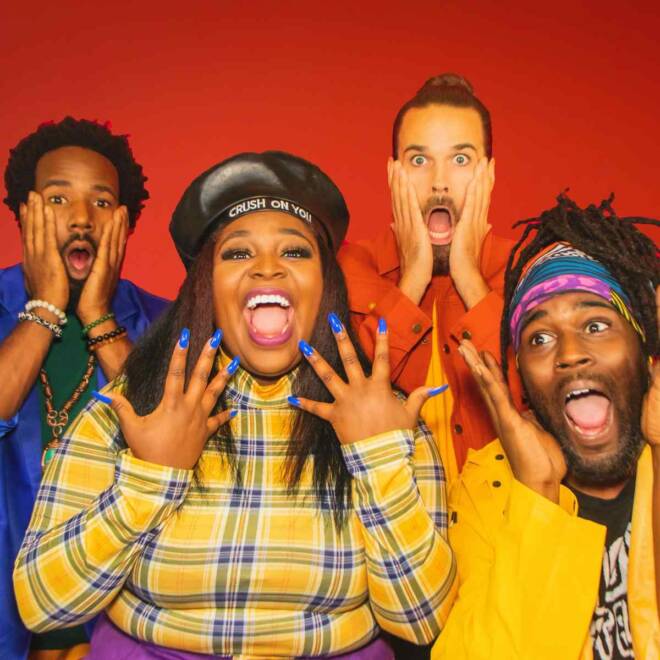 Tank and The Bangas - Self Care (ft. Jaime Woods, Orleans Big, Anjelika 'Jelly' Joseph)
---
"Self Care," the new high-energy release by New Orleans legends Tank and The Bangas is the quintessential quarantine song. It's exactly what we need right now. It opens with a quirky guitar and some haunting ambient sounds — a penny whistle, a floaty vocal: are these the ghosts that fill an empty apartment when you've been alone for too long? — before the beat hits. When that beat hits, it's all over. You can't stop moving, even as the tune describes the personal purgatory we've all been living through in 2020. "Nobody else but myself," sings Tarriona "Tank" Ball, with Jaime Woods adding "I been in this house so long I think I'll go insane — only been eleven days." We get that. The Bangas and their collaborators (Jaime Woods, Orleans Big, and Anjelika "Jelly" Joseph) may find it hard to be home sometimes, but they're also reveling in the solitude and accessing the intense power in being all alone. "I ain't wastin' no time with no ex, I ain't got time for all of that mess," spits Orleans Big, with Jelly adding, "All of y'all can get way back, I'm ready to get myself back." The strength of self-resilience comes through loud and clear with a flute line that floats over a bone-shaking groove and bass. Layer upon layer of guitar and synths and all the voices that fill your head and house create a perfect soundtrack for these strange, strange times. Photo by Jamelle Tate.
—
Mikhal Weiner
on October 14, 2020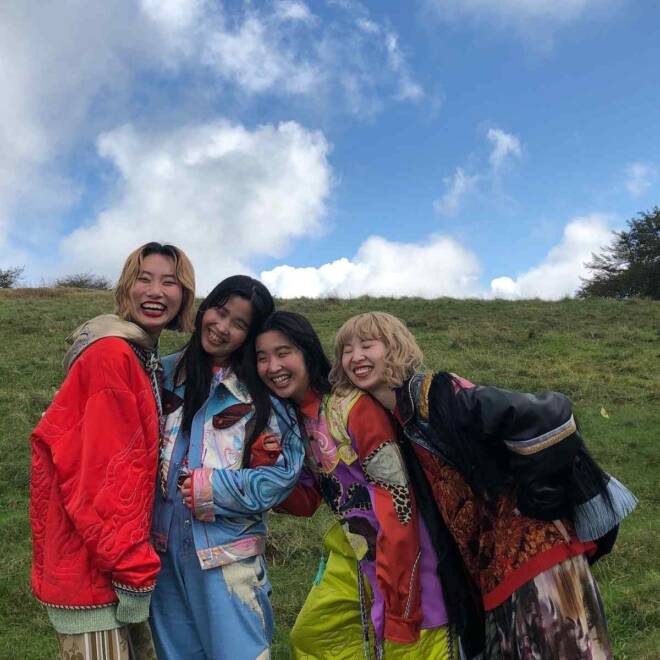 CHAI - Donuts Mind If I Do
---
Everyone loves a good donut. Similarly, everyone loves (or should love) Japanese quartet CHAI. Their latest single, "Donuts Mind If I Do" is a sugar-sweet love song sprinkled with charming harmonies and sticky synths. The track opens up with a dreamy guitar that lays the foundation for the rest of the poppy ballad. The happy-go-lucky feel that you find in most CHAI songs is still very much here, but they trade in the punkiness of their 2019 project PUNK for a lighter, brighter synth-pop sound. Throughout the track, the band keeps you guessing whether the love is for a special someone or literally donuts. Honestly, it's probably both. "Hello, hello, would you like any donuts, sugar? / (Love for...) / Everybody fall in love with something, sometime, somehow," coos lead singer, Mana. In a time where everything seems to be going the wrong way, it's nice to indulge in something as delectable as "Donuts Mind If I Do." 
—
Jonah Minnihan
on October 14, 2020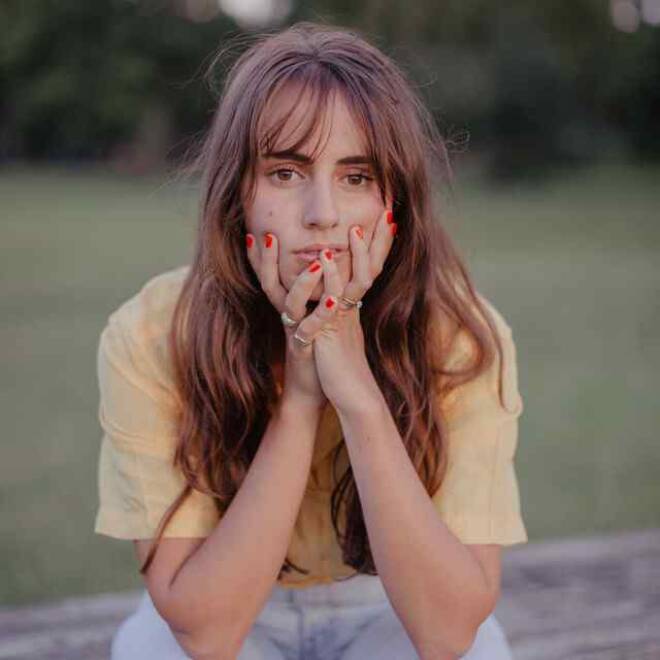 Wilby - Bad
---
"It's nice to feel happy all the time" is the main refrain from "Bad," the debut single from indie rock songwriter Wilby. Sincere, emotive and crisp, this track addresses one of our most fundamental human experiences: the pursuit of happiness. According to her Spotify bio Wilby has no issue addressing "the value of tenderness, resilience and mental health." While this is Maria Crawford's first single under the moniker Wilby, it's evident she'll quickly solidify herself as a key player in the Nashville indie rock scene. Her musical style leaves space for her fresh and intricate vocals to take shape in her songs. Be expecting honest, crystal-clear lyricism from this artist. I'm particularly excited to see what this artist creates in the months to come. 
—
Hannah Lupas
on October 14, 2020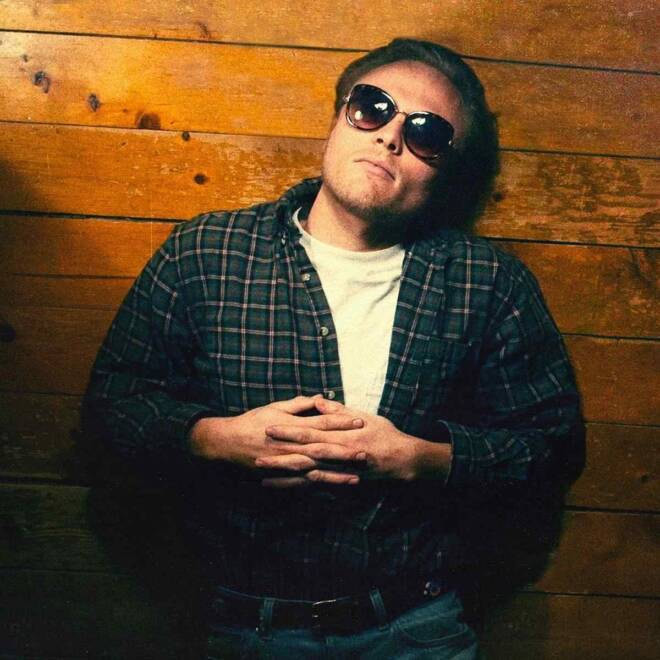 Chazzy Lake - Fake Friends
---
Endlessly floating between Brooklyn, NY, and Burlington, VT, Chazzy Lake, a.k.a. Charlie Hill of J Bengoy, has met many a person and admittedly, in the process, been many a person himself. "Fake Friends" is an easygoing, congenial melody making a commentary on the temperaments that people often feign in their interactions with one another. Over the elasticity of a rising and falling, pleasantly folky bassline, Hill's voice gleams amongst warm-strung riffs. When he sings, "Falling in love and clutching my heart, until I see you cast your line right back where you had found mine," Hill, with great honesty, presses into the duplicity of connection, as well as the selfishness that, much of the time, lives within attempts to connect. "Fake Friends" is a part of Chazzy Lake's first full-length LP, Sup, Circumstance, which promises beauty in its likeness. He has been releasing one song each week on Spotify, and the album will be available there in its entirety at the end of October.
—
Laney Esper
on October 14, 2020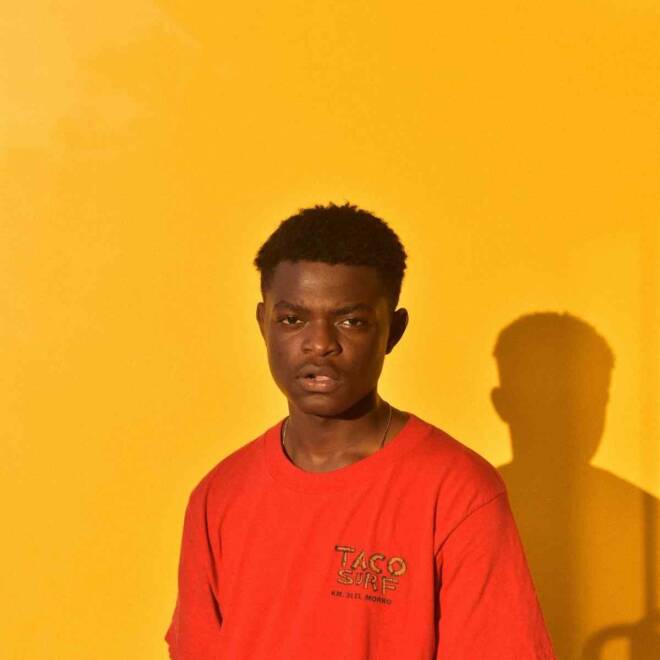 Miloe - Winona
---
Tripping over yourself has never been as sweet as it is in Miloe's new release "Winona." The tune opens with a simple guitar arpeggio, backed by a programmed drum and expanding to include a fuzzy synth in the chorus. Bobby Kabeya, the force behind Miloe, gives us simple vocals as he sings, "My mind reader [...] My Winona Ryder, I wanna find her." His voice is doubled over and over, like the sonic version of looking at yourself in an endless mirror, versions of your own reflection refracting out into eternity. By creating this trick of the mind, he's bringing us into the ultimate mind-mess: falling for someone, chasing after them desperately. The song breaks down: "hasn't rained in so long, pleasant pain when you're gone," repeats, layering guitar over synth over vocal over drums until a sudden stop. An echo. A breath. Maybe they found each other after all.
Miloe's sophomore EP, Greenhouse, comes out on October 30.
—
Mikhal Weiner
on October 13, 2020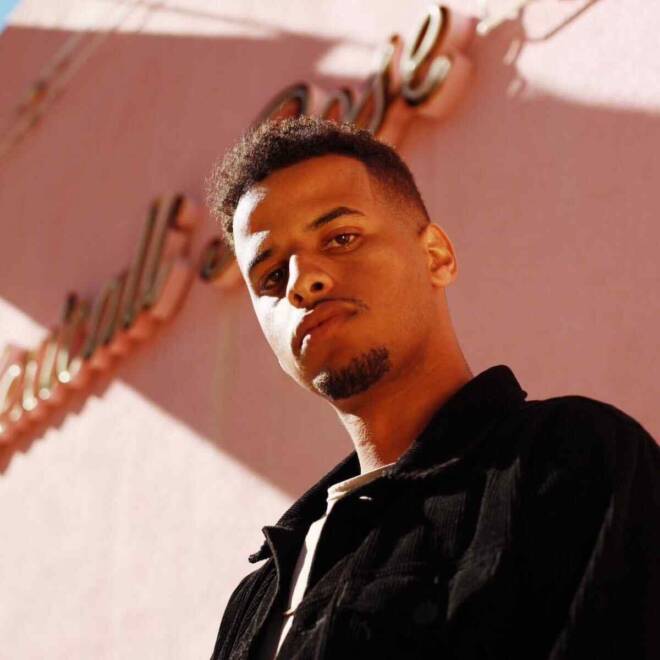 Christian Kuria - Enemy
---
Almost nine months after the January release of his charming Borderline album, the multifaceted artist Christian Kuria has returned, this time wielding a sonically pleasing new single to start those fall playlists with. "Enemy" flows together and settles into the ears of the listener with ease and cohesion, similarly to the way the song was created. As Kuria shared with vacancy. magazine, "My process is usually pretty meticulous. It often takes me several days or even weeks to complete a song, but it's really exciting when a tune comes together without a struggle. 'Enemy' was one of those songs; I wrote and produced it in a day. Everything just worked, and I wasn't afraid to try a new approach stylistically." 
"Enemy" is a harmonious sensory experience of its own, carrying colorful guitar riffs, a dreamy soundscape and a celestial vocal palette that will uplift listeners into the clouds. The alternative R&B track spoils us with its excellent production, just like that of his well-loved renditions of contemporary music on YouTube. Yet Kuria is an artist whose own music and sound is ever-growing and will therefore be everlasting.
—
Bianca Brown
on October 13, 2020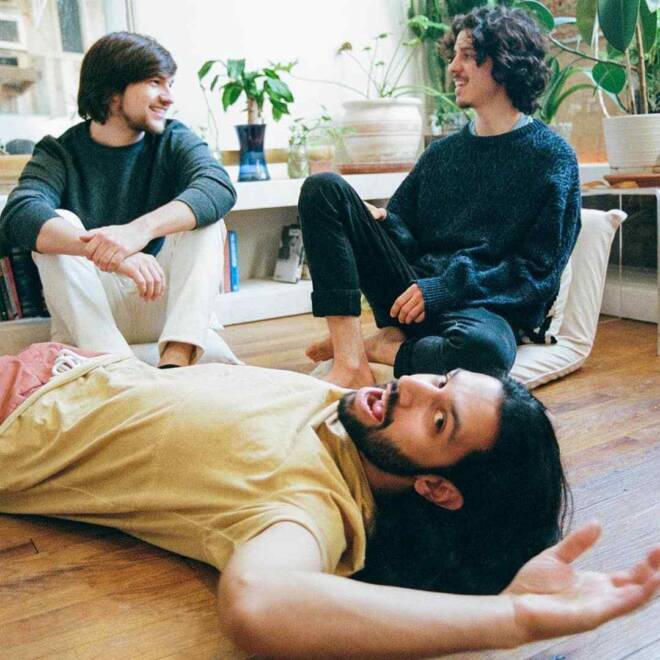 Ritual Talk - relate2
---
Ritual Talk's newest offering "relate2" has a soft and soothing groove that builds to a gentle fullness in the last third. "You want someone to relate to / you got more than that coming 'round," Alex DeSimine repeats with layered vocals over a bright but sparse guitar, before it's joined by laid-back and gentle drums. The Brooklyn-based indie psych-soul band slowly layers synths and vocals to create a landscape of sound that feels thick and almost tangible like a morning fog. It never breaks out or builds to a climax. Instead, it explores every inch of its pocket, leaving no space untouched by the end. The simplicity of the repeated two-line chorus keeps the track grounded, allowing for expansion sonically while the verses take the message of yearning for connection a little deeper. But maybe you don't need other people to find the wholeness you desire; as the last line of the second verse suggests, "you want love and you want safety / shouldn't that start inside?"
—
Corey Bates
on October 13, 2020