Buzzing Daily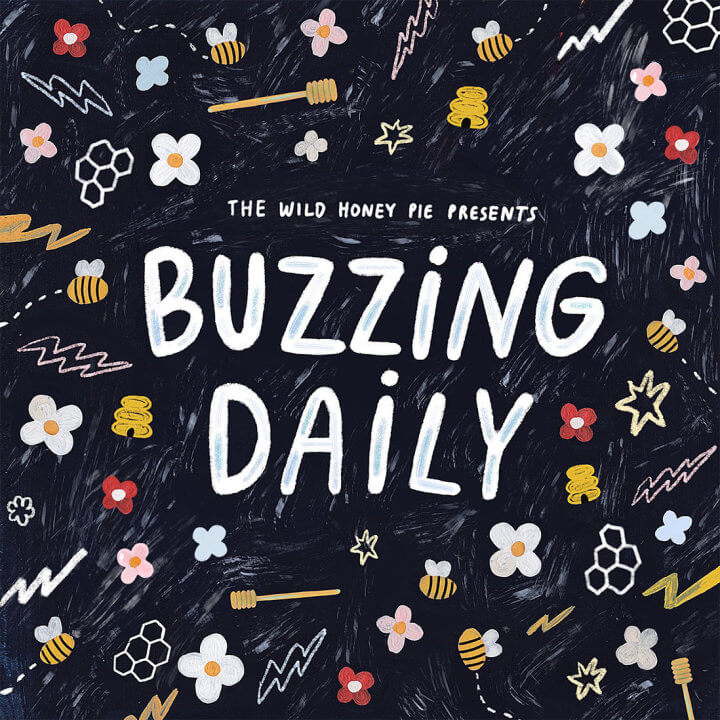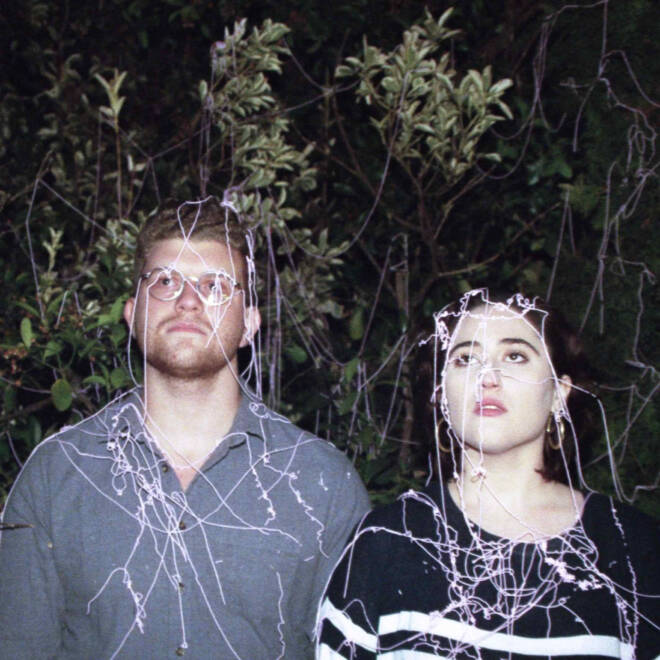 Fake Dad - Indigo
---
"Indigo," the newest release from Fake Dad features pensive lyrics and vocals from the Brooklyn-based duo, Andrea de Varona and Josh Ford, helped by Loren Taylor. Just in time for spring, Indigo's freshness and simplicity are more than welcome. Youthful vocals float above the song's unique cadence and subtle electronic undertones. "Wanna lie by the flowers / Wanna lie there for hours" evokes a certain restfulness and peace, elevated by such poignant lines as "I've learned to sink in the sound and fall away," something easy enough to do listening to this thoughtful track.
—
Jazzmyne Pearson
on March 15, 2019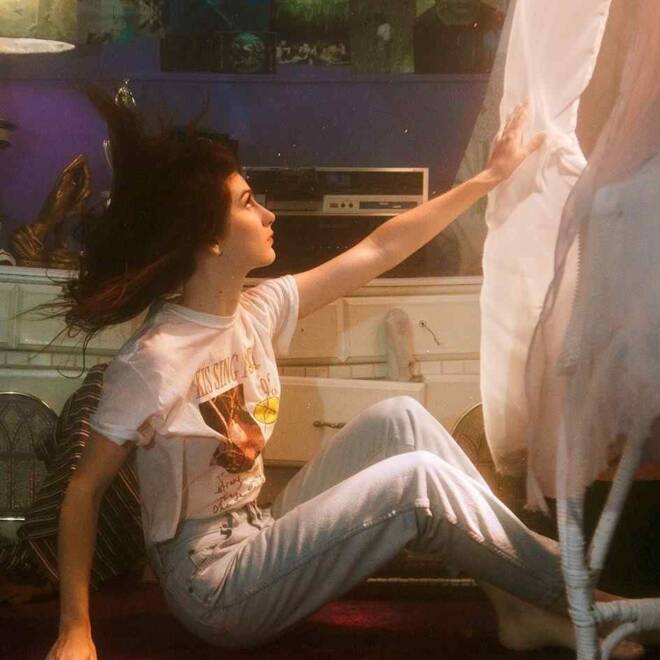 Weyes Blood - Everyday
---
 A haunting piano melody opens Weyes Blood's "Everyday," but it's quickly tossed aside, hidden by layers of saccharine 1960's pop orchestration bouncing along like The Turtles or Sgt. Pepper-era Beatles. Intriguingly, the eerie tune was foreshadowing major key melodies hiding minor key emotions. It's those two telltale words in the chorus — "Then again…" — that remind us to take a careful listen to what singer Natalie Mering, the creative force behind Weyes Blood, is really trying to say. The sweet smile of the song is just a facade for the darkness underneath, and every element of the song is trying to get that across. Even the music video features an idyllic ski chalet slowly turning into a nightmarish slaughterhouse over the course of a party, like a horror movie relegated to the bargain bin. The infections buh-duh-buhs serve to hide lines like, "I'm so scared of being alone," and the heartbreaking, "Got a lot of years of bad love to make okay." But like the characters determined to wait on true love, Mering puts on a happy face to sing through her sadness. "You never let it show."
—
Daniel Shanker
on March 6, 2019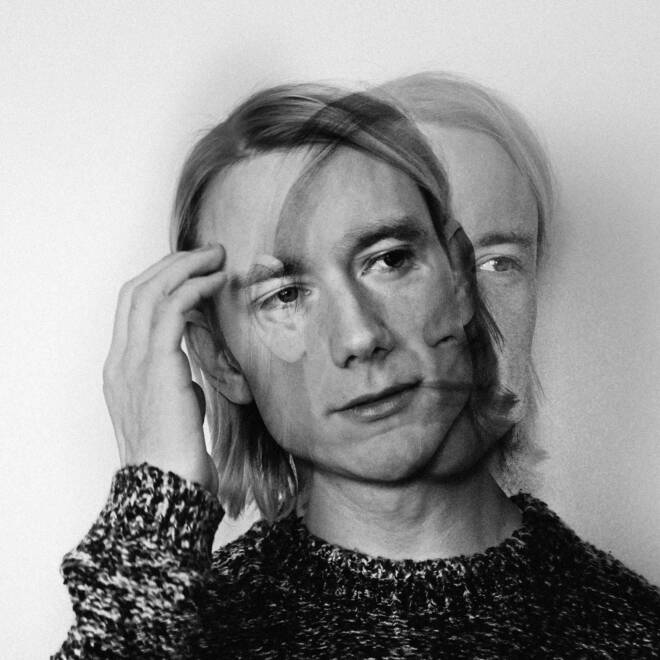 minihorse - Drink You Dry
---
Minihorses' latest track, "Drink You Dry," the lead single off their debut record, Living Room Art, truly grabs you from the instant it begins. Once you hit play, you know you're in for a punchy electric guitar, head bopping ride you can't get off— one that'll leave you feeling melancholy yet surprisingly revitalized. "Drink You Dry" is hardly an early release for bandleader, Ben Collins, who's been working alongside some of Michigan's most talented musicians for years and releasing music under the moniker minihorse since 2016. That being said, in some ways, "Drink You Dry" is what started it all. Collins says he initially recorded it as a demo to remember the chords and melody with plans to revisit it with his band if he felt so inclined. A while after, the band attempted to re-record the track, but it just wasn't the same. "No matter how hard we tried, we were never able to recapture the feeling of this demo." Soon after, Collins brought in his friend Anna Burch to sing some harmonies with him, and sure enough, that restored some of the magic of the original demo.  
"Drink You Dry" is lyrically inspired by the time Collins got arrested after playing his first solo show and had to spend the night in jail. The nebulous nature of the phrasing lines up with the frustration and confusion he probably felt throughout that night. Collins has lived through varying experiences, traveling the world while meeting a host of characters and building friendships both musical and personal along the way. Therefore, it seems natural that he would be so open to the endless possibilities of collaborating with others on a track regardless of how personal the song might have been when he first conceived it. "Drink You Dry" embodies the ways in which Collins so artfully and openly invites people into his musical storytelling. Burch plays both guitar and vocals on the track and had an undeniable influence on the infectiously honest mood of the piece. Minihorses' debut album, Living Room Art is out April 3rd via Park The Van Records.
—
Andrea de Varona
on March 6, 2019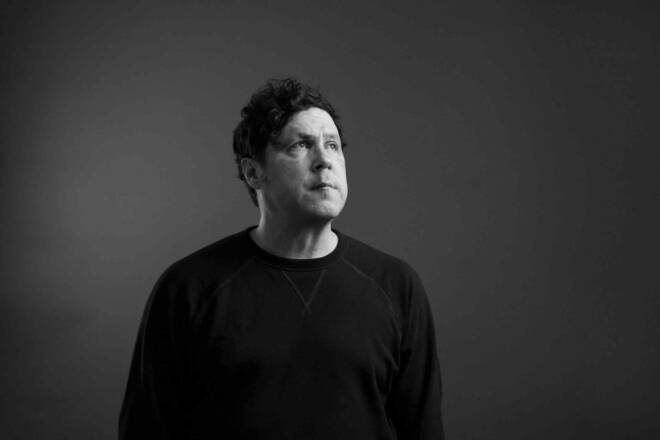 Damien Jurado - South
---
Along with the announcement of his new album, In the Shape of a Storm, out April 12, prolific indie folk artist Damien Jurado has released a strikingly sparse and melancholic single titled "South." Jurado, who frequently collaborated with the late Richard Swift, recorded the entirety of In the Shape of a Storm in one afternoon — favoring acoustic tracks that are stripped in instrumentation but still deeply emotive. With nothing more than light, rhythmic guitar plucking and a crooning vocal, the beauty of "South" lies in its simplicity. All of your attention is forced onto the melody and the darkly compelling lyrics, which are evocatively and eloquently performed. Hard lines like "You take New York / And I will marry Lee / Let's see who comes back worse," are capped by a whistle reminiscent of a cautionary tale, closing out what is surely one of the most vulnerable and stripped songs of Jurado's career.
—
Britnee Meiser
on March 5, 2019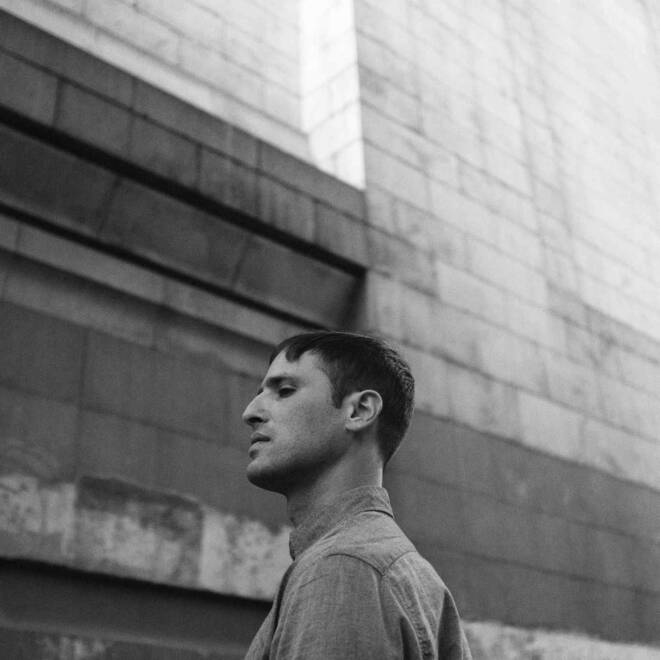 Drinker - Holiday
---
Drinker meanders through a mix of dreamy vocals, minimalistic guitar, and atmospheric synth in their new single, "Holiday." The hazy, dark-pop song is the effort of Los Angeles songwriter Aaron Mendelsohn and New York producer Ariel Loh. It was the first track the bicoastal duo wrote after Mendelsohn moved from New York to Los Angeles. Contrary to the lyrics, "I don't wanna work / Don't wanna start a project I'm on holiday," this song helped assure Mendelsohn and Loh that they could write and produce music together even if they were on opposite coasts. "Holiday" is about grounding yourself in a new environment and allowing yourself to take everything in before getting settled in the mundane ritual of daily life. The song feels like a moment in between sleep and waking when reality and dreams meld together in a cloudy warmth. "Holiday" is the fourth single from their upcoming LP, Fragments due May 3rd via B3SCI Records.
—
Corey Bates
on March 5, 2019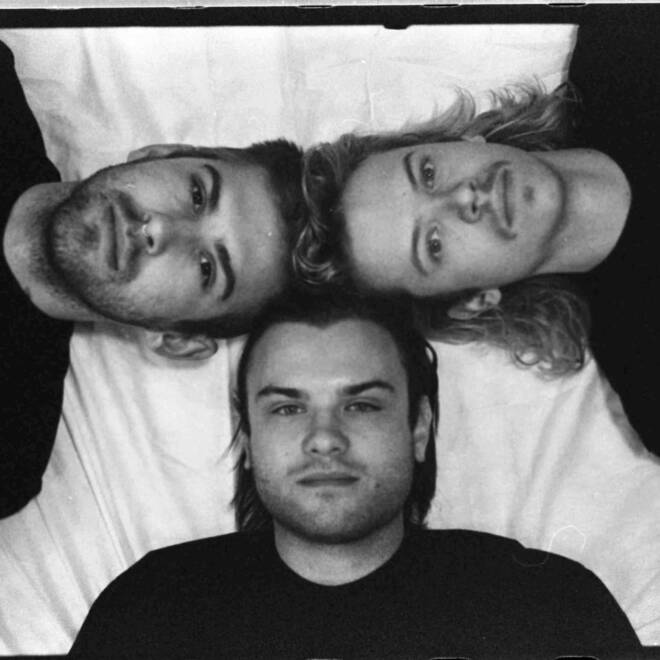 Wanderwild - Platinum
---
Wanderwild unmistakably earns every comparison to The Strokes they receive. Between the simple drum arrangements of "Platinum," the dual rhythm guitars riffing off one another and the telephone vocal processing, it's clear that this Athens, Georgia outfit was inspired by the New York City indie heroes of the early 2000's. Even the wry, self-aware humor is there, cutting a song off abruptly on the lyrics, "I'm just getting started." The real highlight, though, is singer Matt Martin's vocal eruption in the chorus, a sort of suave scream that not many since Julian Casablancas have been able to muster. "Rearrange my living room / Just for peace of mind," he belts, unleashing the all-consuming nervousness that has overtaken him. In a song where the percussion keeps its steady, almost drum-machine-like rhythm until the very last chorus, it's Martin's vocals that carry the energy. Wanderwild's new album, entitled Sleep Tight, Socialite, is due out April 17th.
—
Daniel Shanker
on March 5, 2019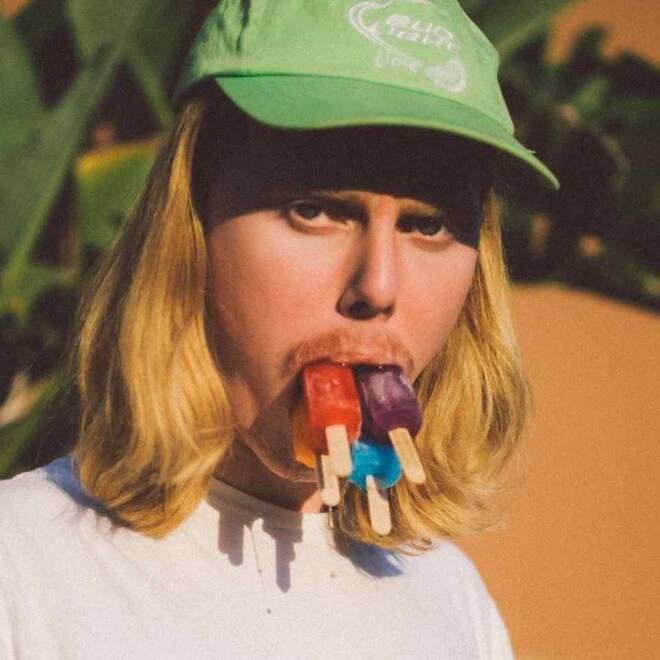 Worn-Tin - Same Joke
---
A lost love, a grudge, a new fixation. Every song on Worn-Tin's new album, Cycles, sings of the way any new obsession can seep into every part of you. Warner (the voice and creative mind behind Worn-Tin) wrote that the album was an exploration into those kinds of obsessions in his own life. The track, "Same Joke," seems to speak to the way those cravings tend to play out. Sonically, this surf rock lullaby creates an unhurried, intimate feel. Longing, dreaming and frustration— the song makes you feel those universal feelings that take over when yearning for someone or something you are unable to get. The vocals are wispy and soft, creating that somber lullaby effect that can be heard often throughout the album. By the end of the song, the catharsis for these powerful emotions of pining and then coping is fulfilled. As he sings "It's the same joke every time," he reassures us that each obsession is the same, even when it feels as though you can't live without it, a new one will take its place soon enough.
—
Monica Hand
on March 4, 2019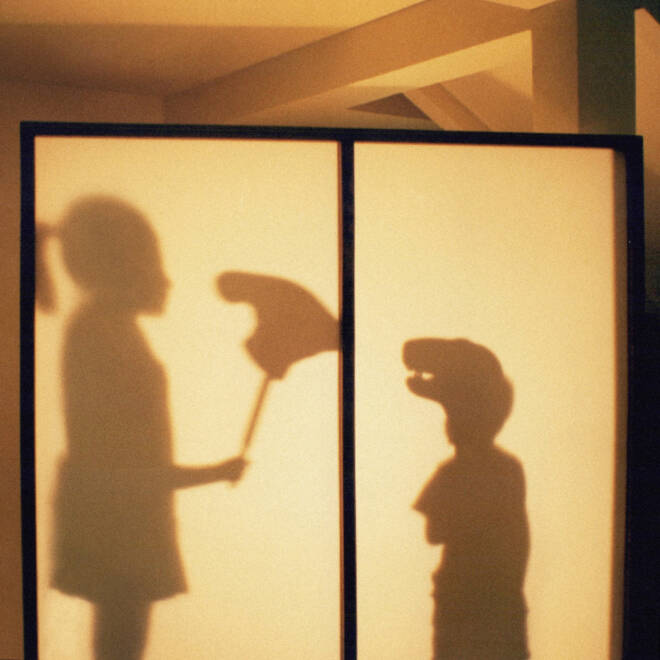 Modern Diet - Side Effects
---
Modern Diet's "Side Effects" starts off so carefree, a sort of bedroom surf-pop rumination on a hazy weekend. But by the second time around the verse, the good vibes start to wear off and the nasty side effects kick in. A heavy distorted guitar swings from side to side, the whole band sputters with the drums and the "here we go again" that kicks off the chorus sounds less playful and more urgent. Wild nights turn into the inevitable mornings and singer Jake Cheriff is fighting that constant battle with his internal critic and his alarm clock, singing, "It's time to get out of bed / Try not to think about it / I see you thinking 'bout it / Try not to think about it." In the final tempo change, that nervous, joyous moment when the song is nearly bursting at the seams, you can almost hear Win Butler yelling, "You better look out below."
"Side Effects" is the first track from Sit Down and Dance, a recently released collection of old songs. Cheriff, in a Facebook post announcing the release, describes his younger self, who wrote these songs, as "a ridiculous person overflowing with angst and passion." For Cheriff, hearing the song now "is as strange… as the future has turned out to be," but that's no surprise — if the song goes through phases as the Jake of yesteryear who is affected by, well, everything, then the Jake of today is listening to the song having seen a few more of those phases. It's a rare gift to be able to peer so clearly at one's younger self, so full of overblown emotions flying every which way, but Cheriff has let us in on that private moment, polished with the tools of the talented producer he has become.
—
Daniel Shanker
on March 4, 2019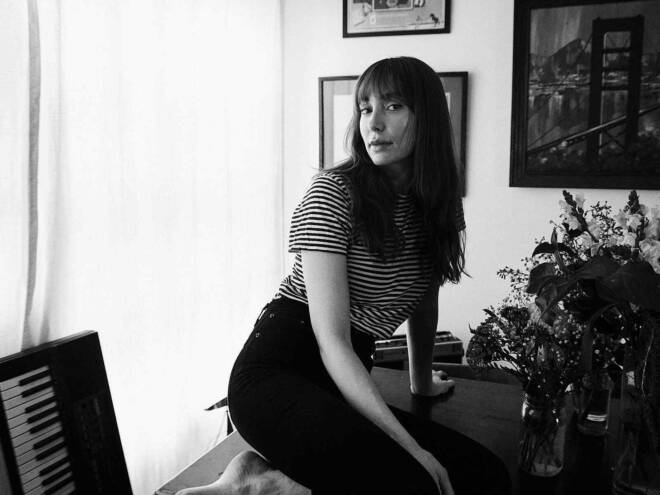 Paige Stark - Depression Song
---
Los Angeles's Paige Stark is releasing her second single with us today at The Wild Honey Pie. "Depression Song" is the follow up to "Albatross" and both songs show an artist on the rise. A sea of genuine lyrics and emotions flood, "Depression Song" as Stark delves into the darkness of a mental illness that too many of us know by name. The languidness of the song mirrors depression at its core as Stark tells us again and again that she's doing the best she can. Described as psychedelic folk, Stark's music takes what we love about soft indie folk songs one step further by subtly featuring the new sounds of this era in music. As you listen to "Depression Song" you'll be sure to sense the earnestness of this up-and-coming artist. (Photo credit: Marc Gabor)
—
Dara Bankole
on March 1, 2019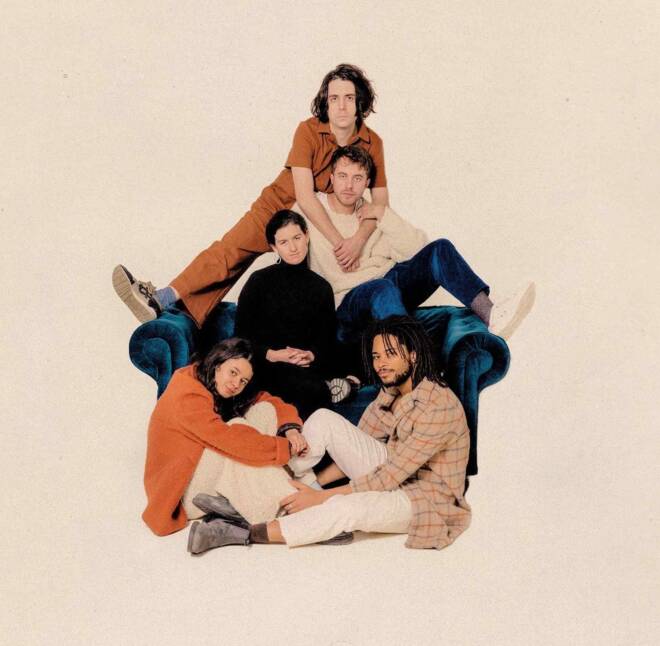 Barrie - Clovers
---
Sunny dream-pop band Barrie's new single, "Clovers," feels both comfortably familiar and entirely new, like suddenly remembering a detail from your childhood that was once significant, but you haven't thought about in years. Lyrically, in "Clovers," that detail is a sun-basked, school bus ride home, and the instrumental arrangement serves to fully flesh out what that feels like. An upbeat piano line and soft, breezy vocals open the track in a pleasing 4/4 tempo, giving it an immediate air of unassuming accessibility that says this is a song for everybody. The beat starts to bop when the drums and bass are layered in a verse later, evoking the kind of optimism found at the heart of every catchy indie pop song and setting a mood to match. For a moment, you think you know where the song is headed. Then the choral synths hit and a wave of nostalgia washes over everything, warping the rosy-filmed optimism of the verses and shifting the mood to something a little more complex. "Clovers" is taken from Barrie's debut album, Happy To Be Here, out May 3.
—
Britnee Meiser
on March 1, 2019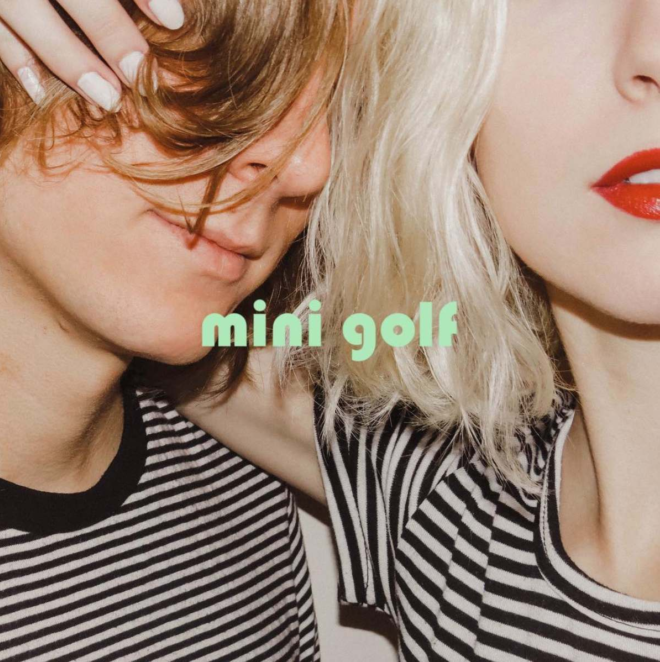 mini golf - Summer's Over
---
The brand-new Brooklyn-based indie-pop duo, mini golf recently released their self-titled debut EP— a refreshing mosaic of retro sonic elements. "Summer's Over," the second track off the project, truly captures the core of the duo's nostalgic sound. The song nestles like a bird in a lightly shaded tree at the corner of the park on an early autumn day. Compressed piano and slammed, reverb-soaked vocals lilt gently against a swinging drum pattern. Atmospheric strings weave their way through the verses like rays of sun peaking in and out of the leaves. Mini golf's "Summer's Over" is a musical landscape that breathes new life into a familiar feeling we had almost forgotten.
—
Andrea de Varona
on March 1, 2019