Buzzing Daily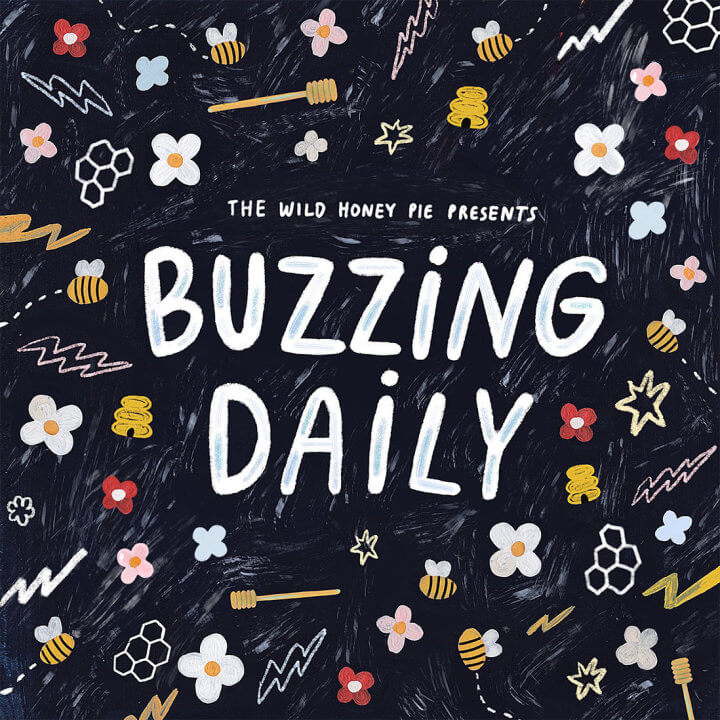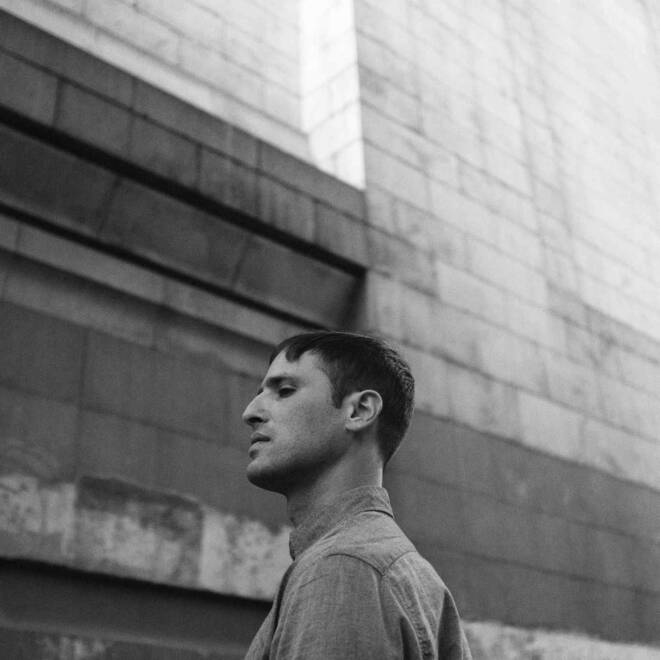 Drinker - Holiday
---
Drinker meanders through a mix of dreamy vocals, minimalistic guitar, and atmospheric synth in their new single, "Holiday." The hazy, dark-pop song is the effort of Los Angeles songwriter Aaron Mendelsohn and New York producer Ariel Loh. It was the first track the bicoastal duo wrote after Mendelsohn moved from New York to Los Angeles. Contrary to the lyrics, "I don't wanna work / Don't wanna start a project I'm on holiday," this song helped assure Mendelsohn and Loh that they could write and produce music together even if they were on opposite coasts. "Holiday" is about grounding yourself in a new environment and allowing yourself to take everything in before getting settled in the mundane ritual of daily life. The song feels like a moment in between sleep and waking when reality and dreams meld together in a cloudy warmth. "Holiday" is the fourth single from their upcoming LP, Fragments due May 3rd via B3SCI Records.
—
Corey Bates
on March 5, 2019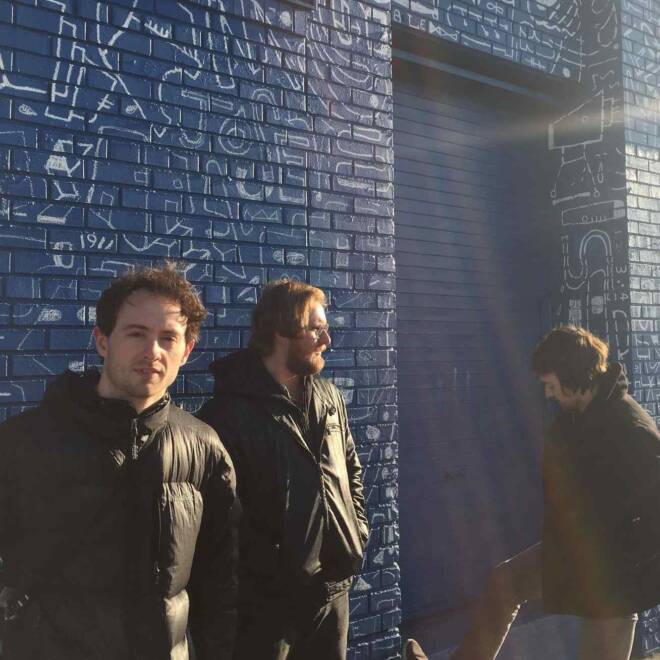 Stray Fossa - Swells
---
With their fourth release "Swells," Stray Fossa has nestled deeper into their dream-pop sound. The Charlottesville trio brings you out from the cold and into a warm cocoon of lo-fi chill-wave nostalgia. It feels homey, which might be a side effect of their decision to record and produce the single in their living room. The shoe-gaze guitar style mixes well with the hazey vocals and crisp percussion. The track ebbs and flows mimicking the subject matter of the song. It is even designed to be able to play on repeat and melt into itself through the last line, "these swells come and go," which is repeated throughout. Stray Fossa seems to have found their sweet spot with this newest release.
—
Corey Bates
on February 6, 2019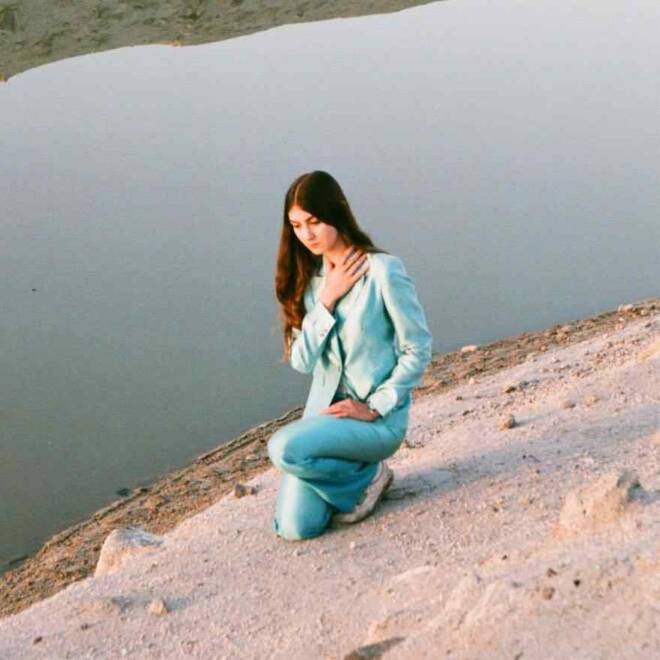 Weyes Blood - Andromeda
---
It's not cool to admit you're lonely, sad and looking for something real with someone else in the hellscape of modern dating. But on her new song "Andromeda," Weyes Blood does just this AND makes it sound cool because that's just what she is — cool. Her singular sound is hard to place, with the only fair comparisons being Lana Del Rey meets Karen Carpenter, or Tammy Wynette's backing band meets Mind Games-inspired psych rock. Her lyrics, as always, twinkle with mystic themes, the track's title being inspired by Andromeda Galaxy, the galaxy closest to the Milky Way. The story of her broken heart and the "crazy guy" who she "dares to try" to love her is a tale as old as time, but Weyes Blood asserts the gravity and sincerity of her affections with zeal. Her strong voice croons, "You know that I hate the game/don't wanna waste any more time/you know I been holding out." Tired yet hopeful, "Andromeda" is a song for disheartened romantics holding out for something true "to hold on to."
—
Jacqueline Zeisloft
on February 5, 2019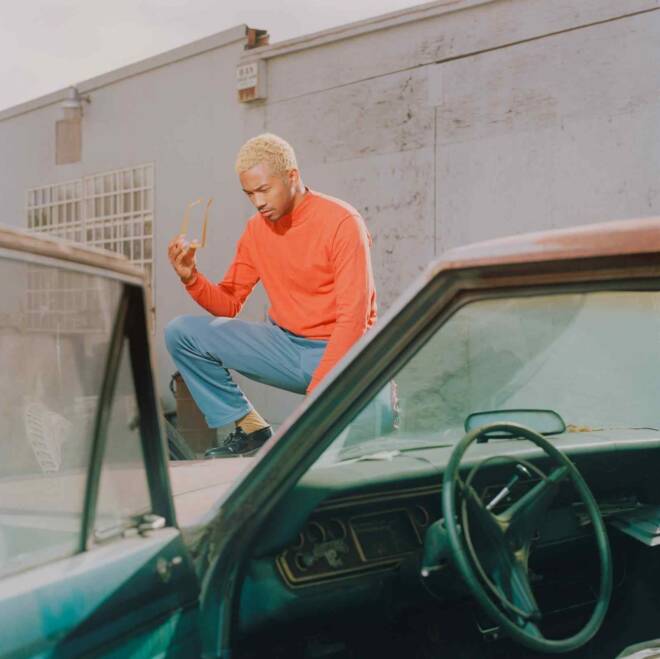 Toro y Moi ft. WET - Monte Carlo
---
Outer Peace, the latest studio effort from Chaz Bundick aka Toro y Moi, challenges the listener to consider a dauntless tranquility that transcends themselves and the day-to-day trivialities of existing. Bundick lets the influence of Daft Punk and the house styles of his side project Les Sins seep in, crafting a record that is both dreamy and danceable. On "Monte Carlo," it seems he may have cycled back around to elements of "chillwave," heard in the woozy, deep textures on his earlier tracks like "Blessa," but now refracting the sound through the lens of accessible pop music and lo-fi disco. The vocals, including the high pitched hook from Kelly Zutrau of Wet, are coated with a tasteful amount of autotune, fitting the track into the vein of Migos-style trap as it gliding over tittering drum machine hits, synth waves and echoing howls. In the lyrics, Bundick turns the woes of transportation into a siren song, and quite frankly, a real bop.
—
Deanna DiLandro
on February 5, 2019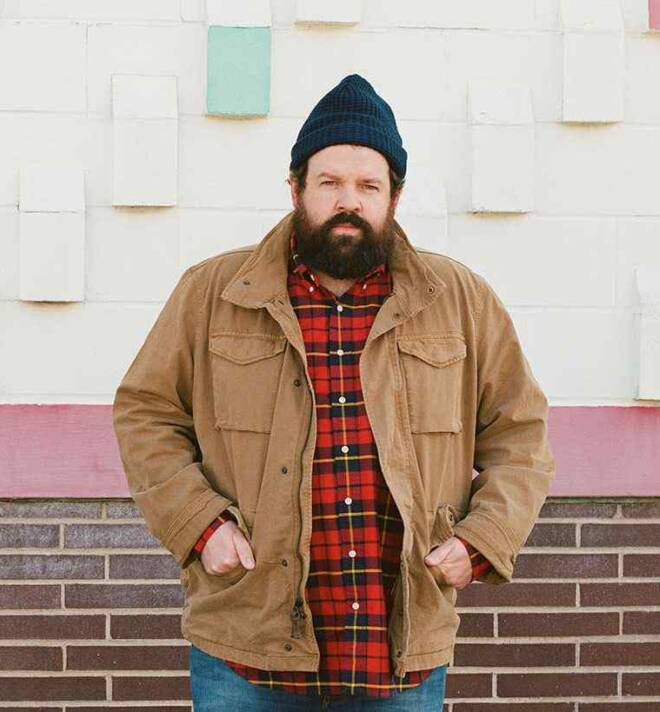 Donovan Woods - Go To Her
---
With last year's release of his note-worthy album Both Ways, Nashville/Toronto singer-songwriter Donovan Woods continues to put out music with the same intrinsic quality as the hit record. In "Go To Her," Woods sings out his anxious thoughts and attempts to coax himself into reconciliation with another. Questions and feelings are still left unsettled within the ending of this relationship, making it harder to move on. Still, the reminiscing would not be complete without also remembering what went wrong. Her actions that didn't make sense to the him and the "good mistakes" that he's made all led to a something that is now fragile and broken. Wood's voice is warm and comforting even in the midst of an almost lament. Musically the other star of this song are the strings that continually wax through, filling it with even more emotion and longing. "Go To Her" is Donovan Woods at his finest — while unsure of himself and his wants, there is a confidence in his sound, a sense that when it comes to who he is as a musician there is little left to question.
—
Dara Bankole
on February 4, 2019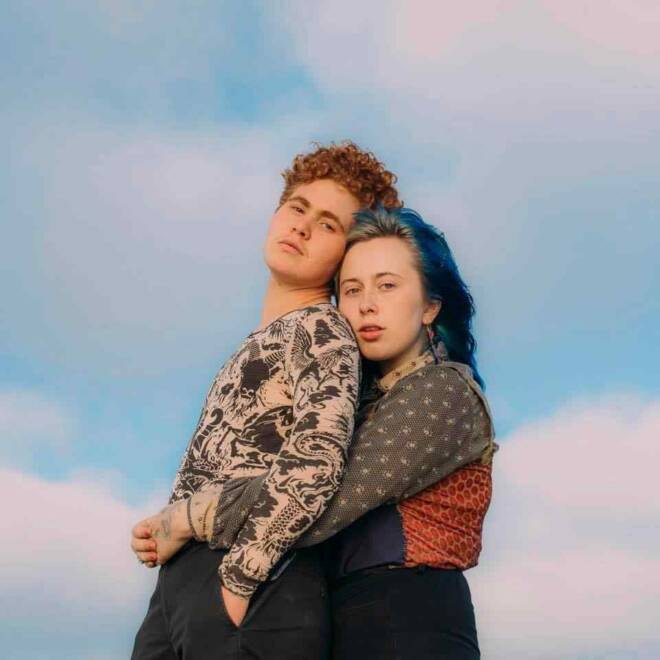 Girlpool - What Chaos is Imaginary
---
The title track on Girlpool's newest album, "What Chaos is Imaginary," is a moody and sweeping exploration of uncertainty. The indie duo, Cleo Tucker and Harmony Tividad, made the song while living apart, forcing them to change the way they write, record and arrange and igniting a maturity in their sound unlike anything we've heard before. The song opens with an 80s-style organ synth that hooks you immediately in a kind of sonic nostalgia. Then Tividad's vocals drift in, simple and beautiful in their waif-like falsetto. Backed by Tucker's whispery harmonies and layered over drums reminiscent of a heartbeat, it feels like the pair is guiding you through a dark, unexplored fantasy land. It's fitting, since thematically, that's what "What Chaos Is Imaginary" is about: navigating uncharted territory, both physical and emotional and doing so independently. This mood is captured perfectly by the arrangement of the strings, particularly in the bridge. They're equal parts captivating and spine-chilling, and are the reason this song is one of our favorites from this year so far.
—
Britnee Meiser
on February 4, 2019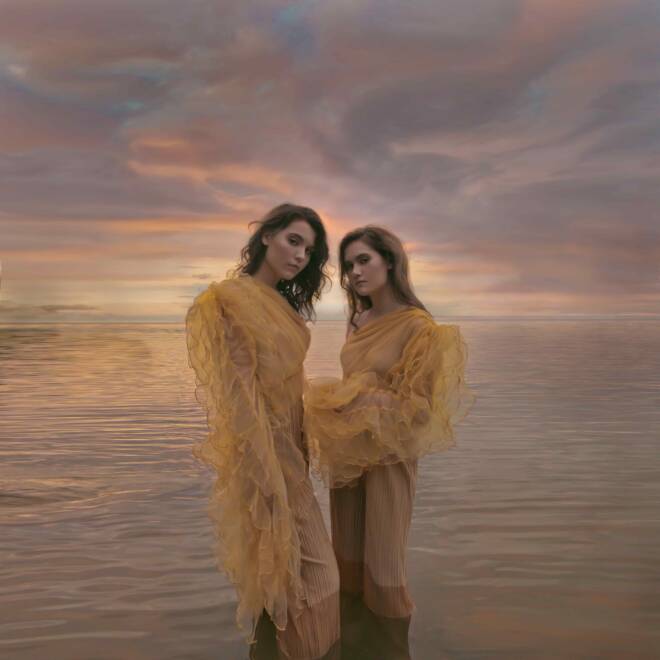 Lily and Madeleine - Analog Love
---
Lily and Madeleine's single "Analog Love" is angelic and withdrawn, lovesick and calm. Upbeat percussion combines with relaxed strings and clear vocals to convey the duo's lyrical wish to find a love not fraught within the worries and superficialities of our modern hyper-connected world. Longing to be grounded by their love, the sisters lament "I want an analog love/Something slow and sweet/Give me an analog love/Wanna feel the Earth underneath our feet." This song combines noises harmoniously to produce an overall sound that is not exceedingly busy or overdone, something that could lull you to sleep or bring you back to life. For those holdouts that wish for relationships not solely defined by text on a screen or like-counters, this ode to old-school love is a beautiful affirmation.
—
Ben Burke
on February 4, 2019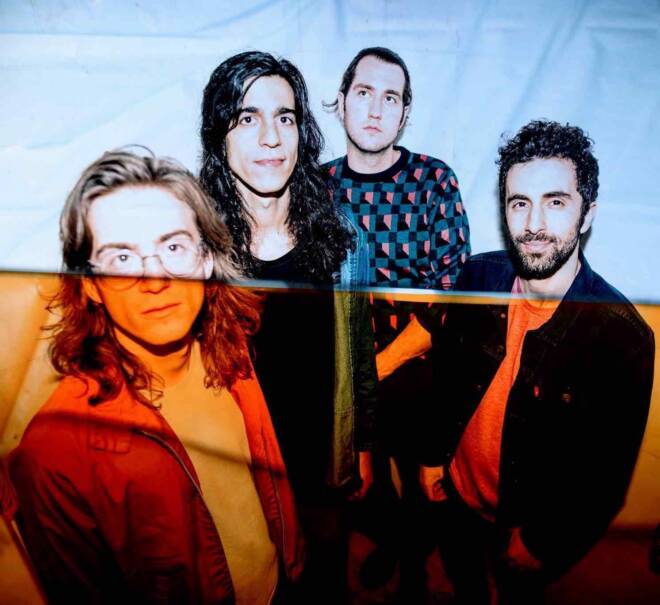 Sure Sure - Warm Animal
---
With a catchy choral hook and a vocal melody you can't help but sing along to, "Warm Animal" is the perfect indie dance anthem to help you glide through 2019. It's the first release of the year for LA-based quartet Sure Sure, and it more than lives up to the hype left in the wake of the group's debut self-titled LP, which they released early last year. The band, who emerged onto the scene in 2016 and drew comparisons to the Talking Heads, records and produces all their music themselves, in their home studio, and are known for favoring experimental synths and unique arrangements. This song is no exception. The bass synth and DIY percussion that open the track make it clear from the start that Sure Sure is back to do what they do best: push the boundaries of indie pop. But "Warm Animal" has an optimism at its core that distinguishes it from anything the group has done before. Listen to the lyrics and you'll figure out why. Including lines like, "I like the way you say my name babe," and, "If it feels right, who's to tell you that it ain't right," "Warm Animal" is an unapologetic love song, evoking appropriate warm-and-fuzzy feelings as soon as the chorus hits. This track was pulled from Sure Sure's upcoming EP, What's It Like?, expected to drop in May.
—
Britnee Meiser
on February 1, 2019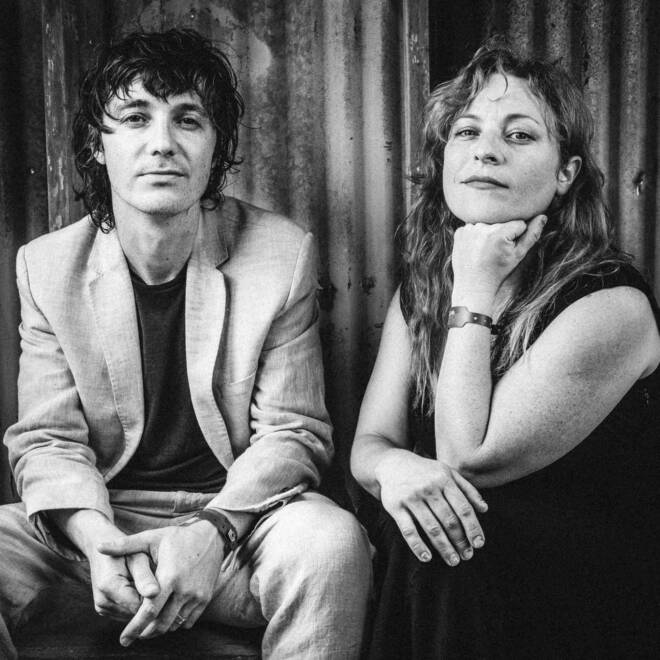 Shovels & Rope - The Wire
---
Shovels & Rope wobble into "The Wire" with a shaky guitar and a stilted drum beat, a preview of the uncertainty and contrition to come. The song acts as a laundry list of singer Cary Ann Hearst's mistakes and insecurities — "I've been a disappointment from time to time," "I need everyone to like me," "I'm no better than I'll ever be," etc., etc., etc. When she sings, "There's nothing I can say but 'I'm sorry' now," her voice faltering ever so slightly off-key, she drops the defense of her guitar-playing as a sign of honesty. But even in this most vulnerable moment, her husband Michael Trent, the other half of Shovels & Rope, is by her side, maintaining that wobbly beat. When she promises that this time will be different, yelling, "I won't fail you when I walk out on the wire," Trent's beat becomes an unstoppable, driving force. Just before the final chorus, we hear the same intro one more time, but this time it's steadier, more sure of itself and ready to take on the world in a final rallying cry.
—
Daniel Shanker
on February 1, 2019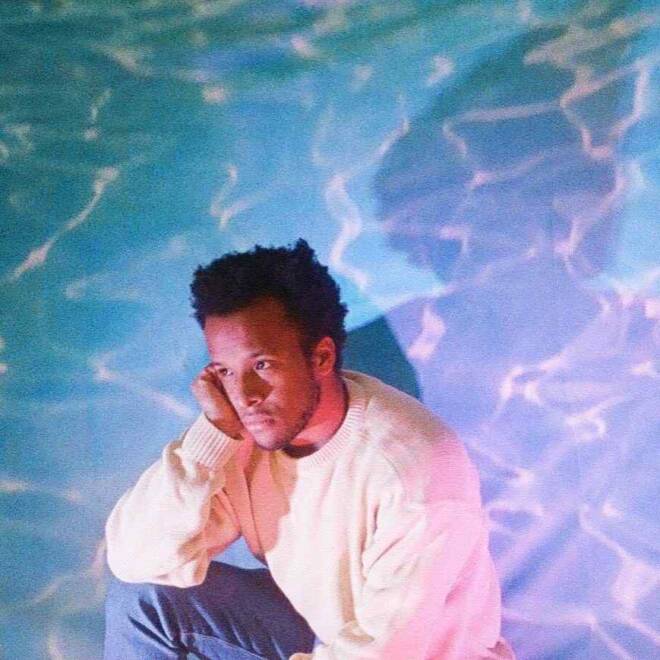 Cautious Clay - Honest Enough
---
After a whirlwind year, Cautious Clay hit the ground running in 2019 with the second single from his forthcoming EP, Table of Context. "Honest Enough," produced by Medasin, re-introduces Clay's unmistakable sound, swirling with new elements like Medasin's innovative beats and hallmark lo-fi style. Clay's distinct falsetto takes center stage on this ethereal and pensive track as he echoes the lyrics, "Honest enough/We could play the blame game too/Patience in the words I say" complimented by a heavy R&B backing that drives the feeling home.
Clay remarks, "I feel like it's easy to be 'honest enough' or to not tell the whole truth to someone. You can skate by knowing good and well that things are not stable." The song focuses on personal relationships and the cycle of drama within them brought about by blaming, avoiding confrontation and staying for too long, — avoiding any more honesty than is necessary to keep things the way they are. With an explosive 2018 behind him, and even more in store for the future, Cautious Clay has a promising year ahead.
—
Jazzmyne Pearson
on January 31, 2019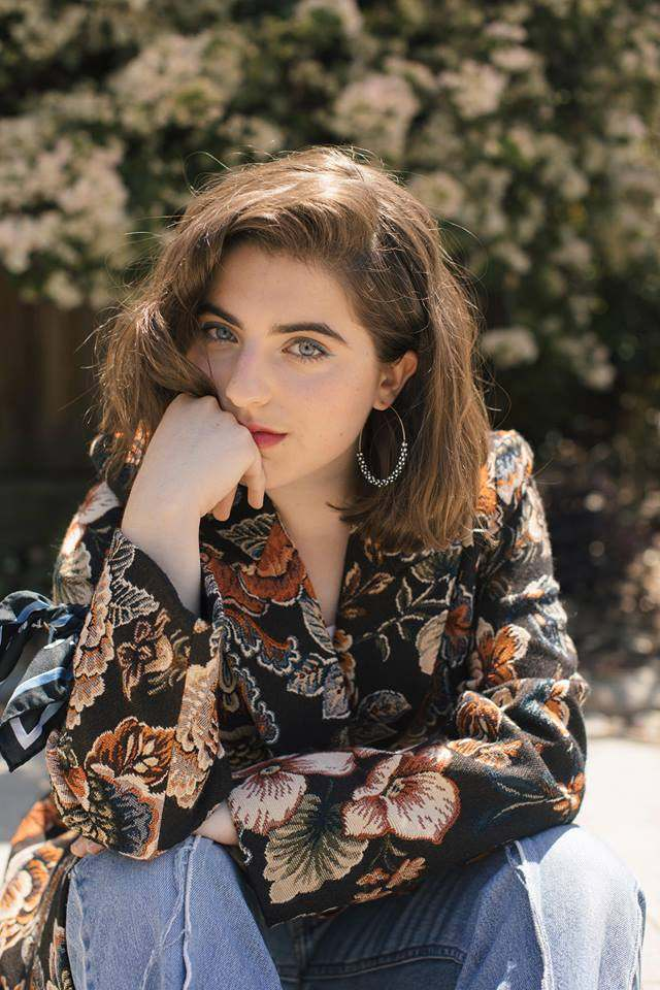 Sofia Wolfson - Nothing's Real
---
We're excited to share Sofia Wolfson's new single, "Nothing's Real," the first off of Wolfson's new EP (set to release...soon)! Sofia's candid, down-to-earth songwriting is relatable in a way that resonates. Produced by Marshall Vore, the track also features Harrison Whitford and Jorge Andre with Anna Butterss accompanying Wolfson. "Nothing's Real" paints a candid picture of the mundane, every day moments that we can get caught up in — especially when we're "spinning like a wheel." Sofia talks us through how the writing process mirrors the song's sentiments: "Nothing's Real" is both about growing pains and feeling unproductive — the feeling that everything is moving really fast around you and it's impossible to catch up. The irony of it all is by writing the song, I was doing something productive...a lot of the upcoming EP is about learning how to grow up and be independent." If "Nothing's Real" is any indication of what's to come, Sofia Wolfson's new EP will help us feel a little less isolated, a little less stuck and a little bit better.
—
Natasha Cucullo
on January 31, 2019