Buzzing Daily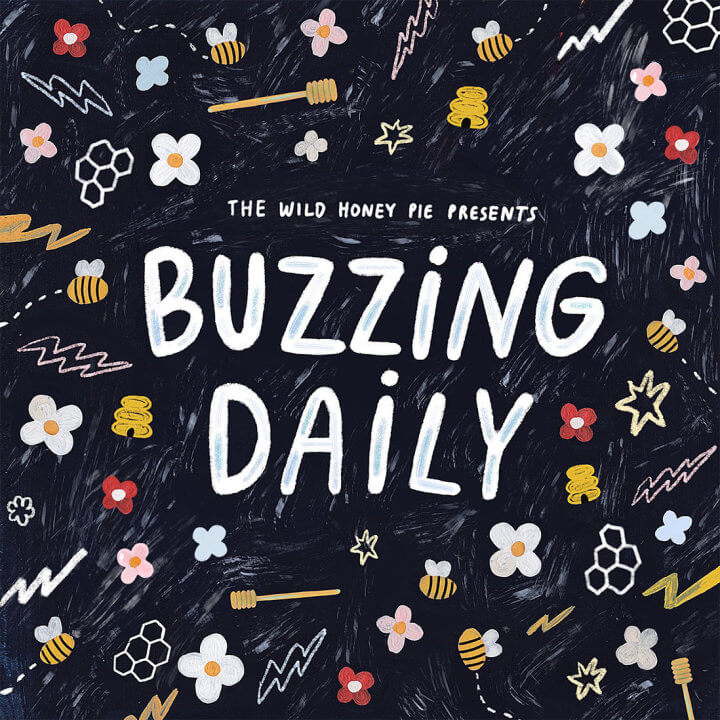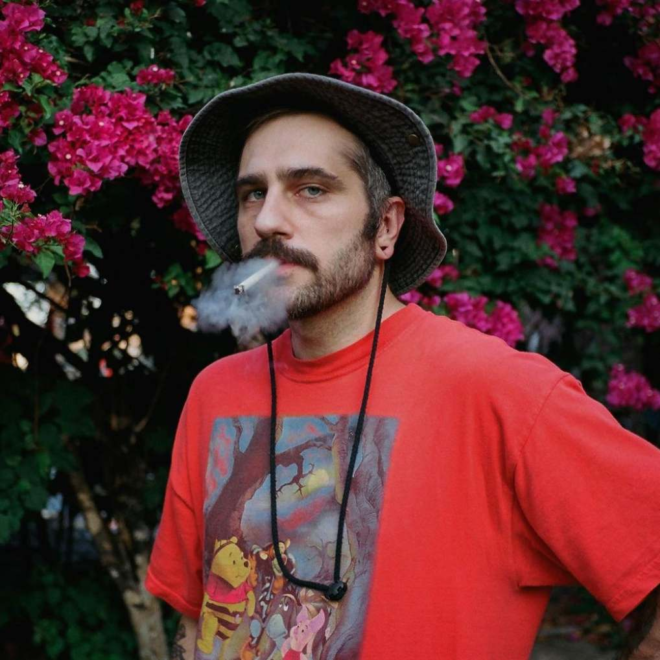 Derek Ted - W h i s p e r S
---
"W h i s p e r S," the latest offering from Los Angeles-based singer/songwriter Derek Ted, is an introspective and vulnerable emo-folk tune that finds comfort in self-examination. Leading with a strong, cyclical guitar and a wandering bass that serve as a guide for Ted as he recites the haunting opening line, "I hear whispers… dreams tell the truth of your heart," the track finds Ted struggling to come to terms with his true desires. The harsh reality of the expectations and truth becoming misaligned comes crashing down as the track reaches a breaking point with a flurry of guitars. Yet, a glimmer of hope shines through as the track comes full circle by repeating its opening line, finding comfort in ultimately knowing the truth of your heart.
"W h i s p e r S" is the lead single from Ted's upcoming KEEP TRYING ep, releasing April 20. Photo by Jason Lin.
—
Jonah Minnihan
on March 9, 2021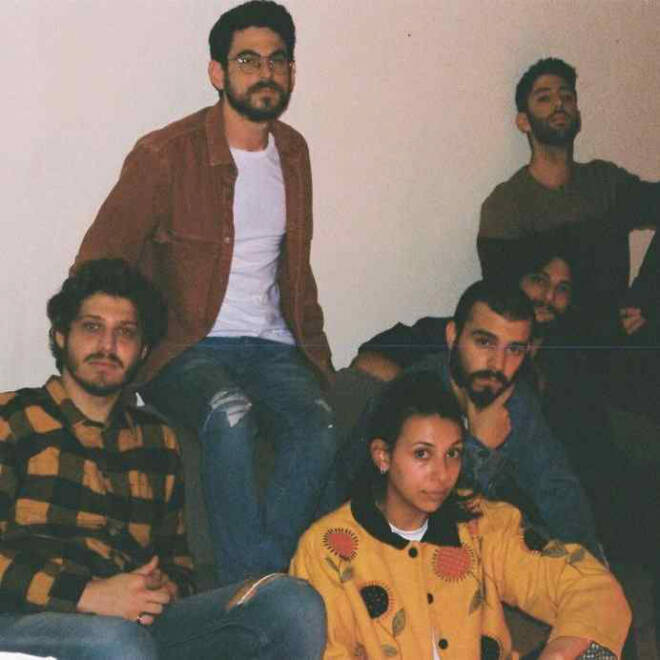 RGB - Losing Patience
---
"Losing Patience" is the second single of 2021 from Tel-Aviv-based RGB. In it, we hear lead singer Noi Agam lament to a lover about how quick-tempered she has been with them. For an apologetic track, it is deceptively danceable; starting with claps and quiet beats, the song explodes into a shining array of electric tones, glitch-pop samples and a groovy disco bassline. The lyrics' subtle play on words mimics the narrator stumbling over her apology, forming a catchy sugar-coated hook: "Sorry 'bout me losing my patience / Now I know something went so wrong with me / Sorry 'bout me losing—am I losing you?" The latter half of the song finds her realizing that feeling comfortable and empowered in a relationship doesn't mean we should lose civil composure or abuse that power ("No I've never been the fool / Yet I've never been so cruel"). It brings to mind an important question: when we find ourselves in this situation, does our ability to be cruel to someone we claim to love mean we should stay and improve ourselves, or does it mean it's time to walk away? If ever you're not sure, you can always spend some time dancing to "Losing Patience." Photo by Eden Amit.
—
Heddy Edwards
on February 26, 2021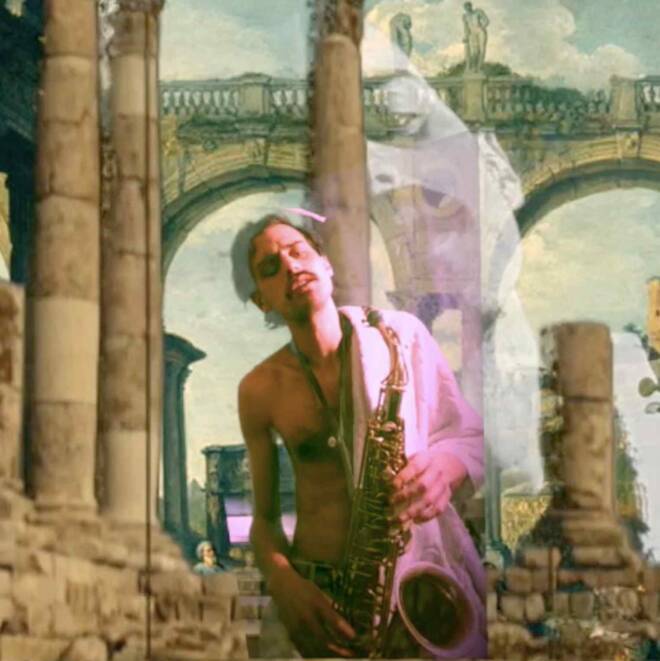 Ted Taforo - Island (feat. Lenka Shockley)
---
Simply beautiful. Two words that describe Ted Taforo's track "Island." From the captivating lyrics to the electro-R&B vibe brought by the percussion, "Island" feels like silk through which one entangles their fingers. The addition of Lenka Shockley's vocal makes it even more whimsical, almost as though one is traveling on a cloud, or in this case, a boat. "Island" serves as a metaphor for love and how it makes us feel stranded in our decisions. "Out in the sea/ searching for guidance," Shockley sings with soft harmonies to add cadence. It reflects the ways in which our heart turns in different directions, overthinking the little things and failing to consider the big things. Known for fusing jazz elements into his compositions, Taforo's saxophone blares near the end of the track, allowing a feeling of comfort to run through. Taforo's debut album, entitled Outside, will be released later this year under Future Gods. Photo by Ted Taforo.
—
Bianca Brutus
on February 26, 2021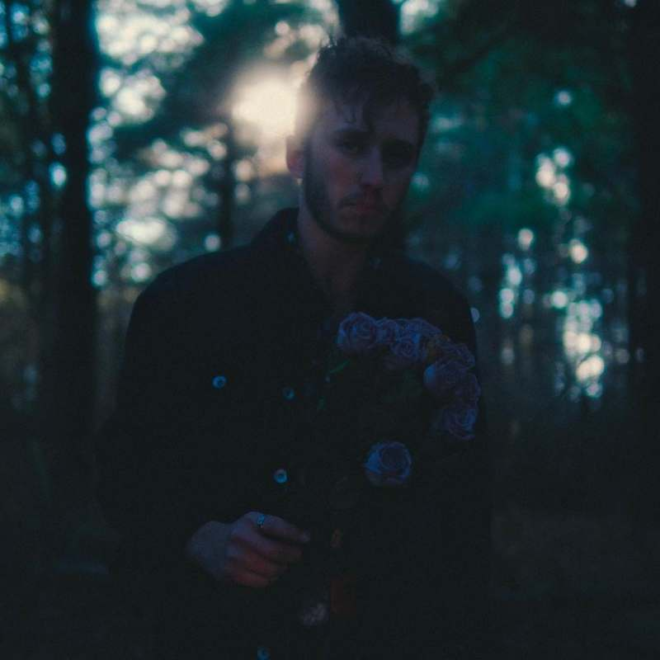 L.A. Chaí - Burn For You
---
From Kansas City, Missouri comes the graceful work of L.A. Chaí through his debut single, "Burn for You." Gentle is the voice of frontman, Andrew Bergthold, who penned and produced the piece while cultivating what is now a commendable solo act. Conceptualized during a playful conversation about the immeasurable genius of angel-city-lattes, L.A. Chaí promises to satiate with easy listening, compassionate meditations and loving serenades.
I blasted "Burn for You" while driving by a violet winter sunset and all I could think about was the striking congruence between song and scene. Bergthold "sends all of [his] love" via sparkling bells and atmospheric guitar as he charms his listeners with evidence that this vast galaxy is home to twin flames. It sounds like the magic hour that love so resembles. Photo by Levi Dalton.
—
Daphne Ellis
on February 26, 2021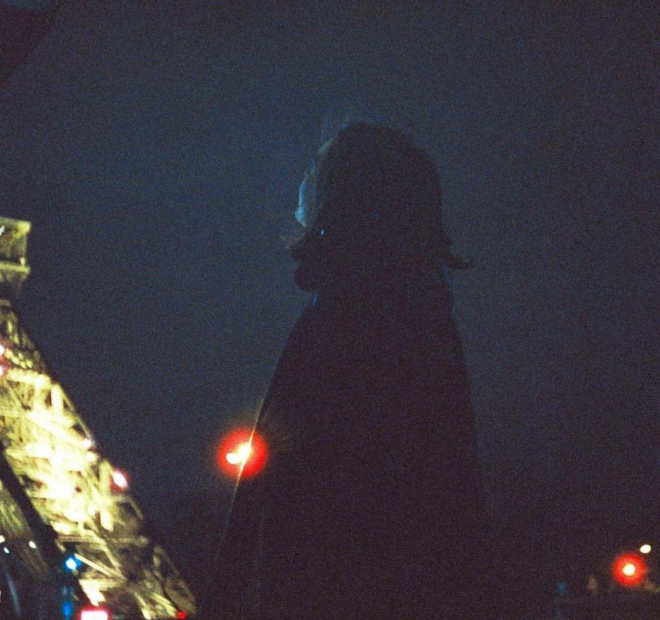 Francesca Blanchard - new year's in paris
---
Whirling with echoes of crowded celebrations of yore, Francesca Blanchard's "new year's in paris" emits the essence of a glass sphere; it includes this sense of wholeness, as well as transience in the spirit of self-restoration. Coming from a space of hibernation, Blanchard's voice rings out with a clearness that pierces through all of the delicacies of loneliness and leads into a full sound of crowds cheering, synths roving and strings billowing. This track is one of yearning and the acceptance of loss. With lyrics like "I had a dream, our kids on the lawn and your mother loving me like her own," this song touches on the deep cut of desiring so badly for someone to come for you, to share the intimate details of life with someone who may never show up. Blanchard shared: "It goes out to anyone who's gone through heartbreak this past year, in a time where human contact was out of reach. Here's to healing late, but right on time." Photo by Maví Lou.
—
Laney Esper
on February 25, 2021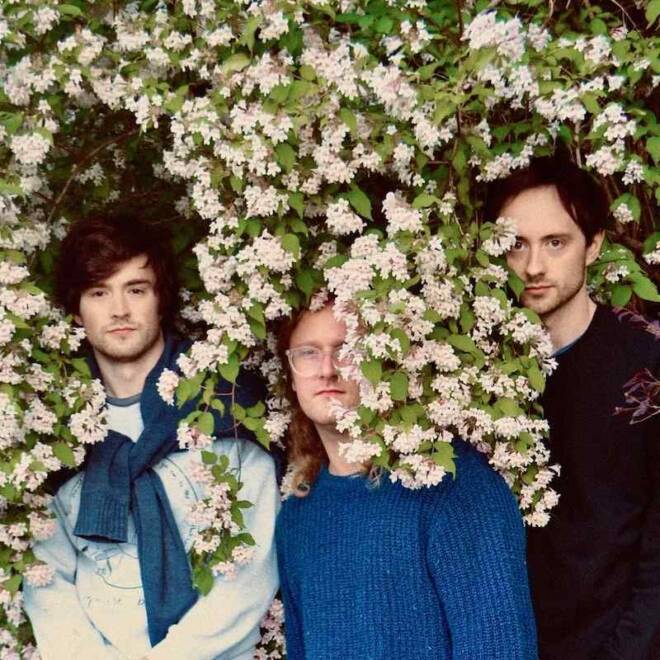 Stray Fossa - Orange Days
---
The latest single from Charlottesville, VA trio Stray Fossa lays the drums and effects on heavy for an atmospheric and propulsive track from their forthcoming debut album With You For Ever. "Orange Days" bends genres as it goes; one can hear dashes of new wave and psychedelic amidst its dream pop landscape. Fans of Tame Impala will appreciate the phaser-laden guitars and ample reverb that recalls Tame's beloved Lonerism. Over the booming and uptempo drum beat, singer Will Evans anxiously ponders the future. "My sun'll rise, and I know it's not much longer now," he sings. "Somewhere begins a future, a stranger to ourselves." The uncertainty of the lyrics, often delivered in spectral layers, mixes with a soundscape that likewise expresses a sense of unease as guitar and bass lines take unexpected turns. The end result is a song that successfully merges genres and sounds to a haunting and head-banging effect. Photo by Anita Richardson.
—
Pablo Nukaya-Petralia
on February 25, 2021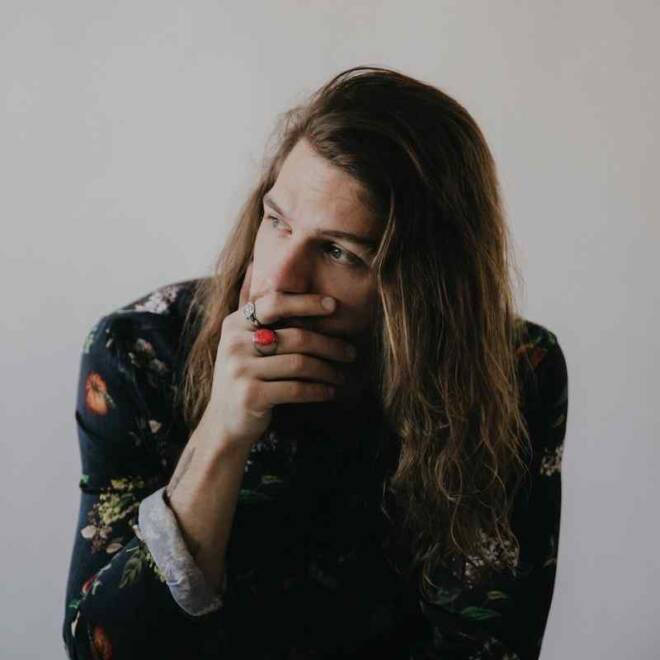 Portair - Paper in the Sky
---
On "Paper in the Sky," Australian singer-songwriter Portair challenges convention in the details: a pattering hollow drum, strings suspended in water, full piano chords that draw contrast against his delicate vocals. While these sounds are unique and lush, Portair balances more inquisitive elements with a foot-stomping folk backbone that gives the track its homey, comforting sensibility. Laced with childhood nostalgia, "Paper in the Sky" calls to mind the adventures on which our youthful imaginations used to take us. Concrete images of raindrop races on car windows and model trains evoke visceral memories of a time when things were much simpler, when it didn't seem so difficult to find simple joy or excitement in the world. But instead of dwelling on innocence lost, Portair seeks to reclaim it; sending off all the most structured, restrictive and harrowing parts of the reality we know into a symbolic paper plane, there's nothing left but to "watch the paper in the sky float." Photo by Ashley Osborn.
—
Ysabella Monton
on February 25, 2021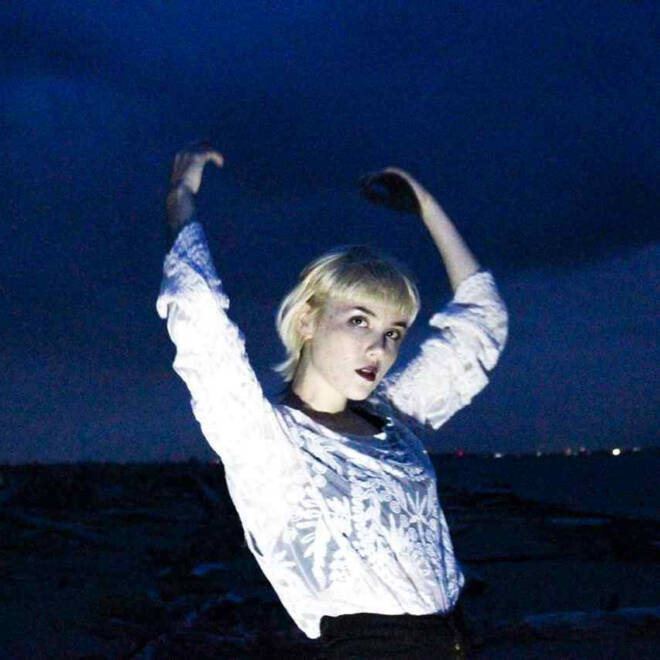 Kylie V - Natural
---
Kylie V's "Natural" twirls and dances around intimacy in a way so earnest and honest, it almost breaks your heart. Their voice drops words like pebbles in a pond, rippling out before sinking in deep and out of sight. "I'm not a provider, I just wanna feed you," they sing. The hook delicately touches on one of the most beautiful and intangible parts of love. It's so enigmatic. Love never demands you to be anything but what you are; however, it often asks you, politely but insistently, to keep growing. It doesn't shrink behind insecurity, even though you might. Love delights in vulnerability, taking in as eagerly as it gives. It's strong and intimidating, and it takes time to learn how to conduct it. "Natural" sits right at the heart of that feeling, overwhelmed by the impulse to keep one hand held tight, and the other grounded on a door handle. Rhythm guitar lines ebb and flow as the lyrics tug between the fear of feeding someone else until you're empty and the fear of letting them feed you back. The fear that you'll take too long to get it right tends to linger at the back of your throat like something sweet and burnt. But you love them so much that of course you would try to figure out how to love them best. It's almost too much to consider how you would begin to trust them to do the same for you, though. It feels safer to let yourself get wrapped up in the tide of feelings you're experiencing, ready to climb out of the river when the current pushes you back to the banks. It's a heart-wrenching feeling, but a delightful taste of what's to come with Kylie V's debut album, Big Blue, due February 28th. Photo by Lauren Ray.
—
Allison Hill
on February 24, 2021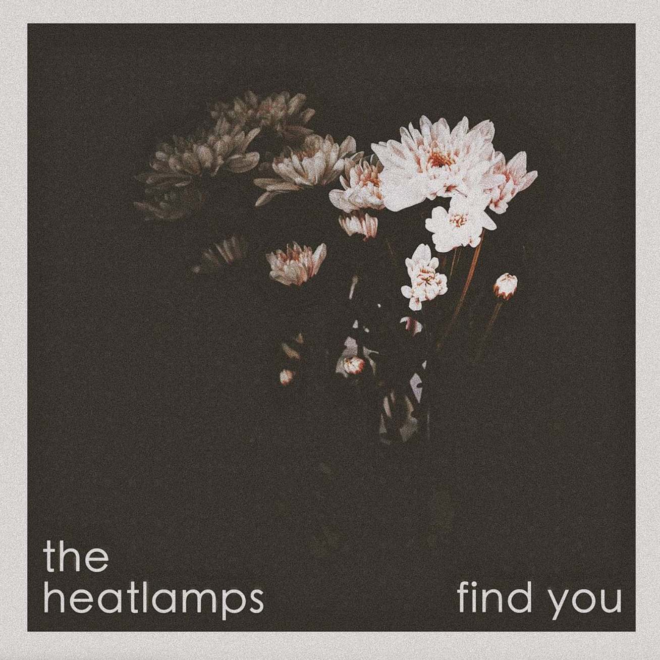 The Heatlamps - Find You
---
A soft strummed acoustic guitar introduces "Find You," the beautiful brand new single from The Heatlamps. Released on Valentine's Day, this tender song serves as a meditation on the hope of finding and finally being with an ever-elusive love.
The verses build slowly as arpeggiated guitars and solemn-sounding piano chords express a feeling of longing. However, this is beautifully juxtaposed with a sense of trusting that things will eventually fall into place, even if a little patience is required. The L.A. duo, consisting of Bo Jacobson and Louis Weeks, capture these conflicting emotions in a captivating manner as they sing "Maybe someday we won't be waiting for another tomorrow / It'll be our time," followed by "Show me the way / All I wanna do is find you." The song ends with an angelic swirl of noise made by guitars, pianos, synths and ghostly vocals, bringing it all to a reassuring conclusion.
Whether you are alone and looking for someone, you've found the one or aren't really interested, this song will definitely get you in your feelings.
—
James Ramos
on February 24, 2021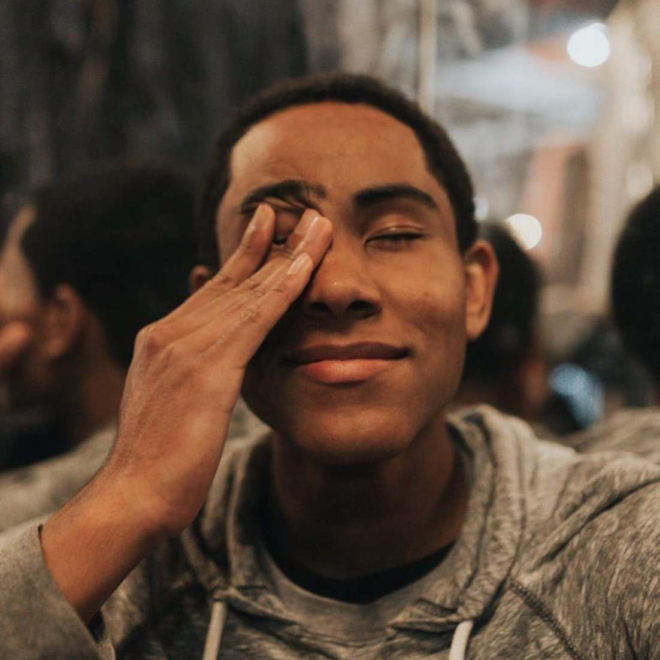 Jovan Perez - feel again (huck rework)
---
Jovan Perez's buttery vocals are accentuated within the freshly-released adapted version of his late-2020 release, titled "feel again (huck rework)." The track is one of four versions released this month that contrast the energy of the original. While dynamic sonic changes suggest the idea of alternate perspectives, the impassioned lyrics stay consistent across each version. While the original was a soft, melancholic exploration of lost love, this rework has gained a few additional captivating melodies that bring a brighter movement to the emotionally engaging track. Perez's lyrics examine how it feels to reminisce on a former connection; when presented in conjunction with the catchy and soulful elements reworked by NYC native Huck, the song offers a depth and groove that juxtaposes the relatively pensive original. Delicate components such as jazzy guitar melodies, shimmery synth layers and added percussion emphasize Perez's already eloquent vocal delivery. A powerful guitar solo added at the end brings the once somber tune to an entirely different energetic level. The track truly captures the emotions that are brought up when going through heartbreak, and contemplates what it means to work towards being able to, as Perez puts it, "feel again." Photo by Ragan Henderson.
—
Jenna Andreozzi
on February 23, 2021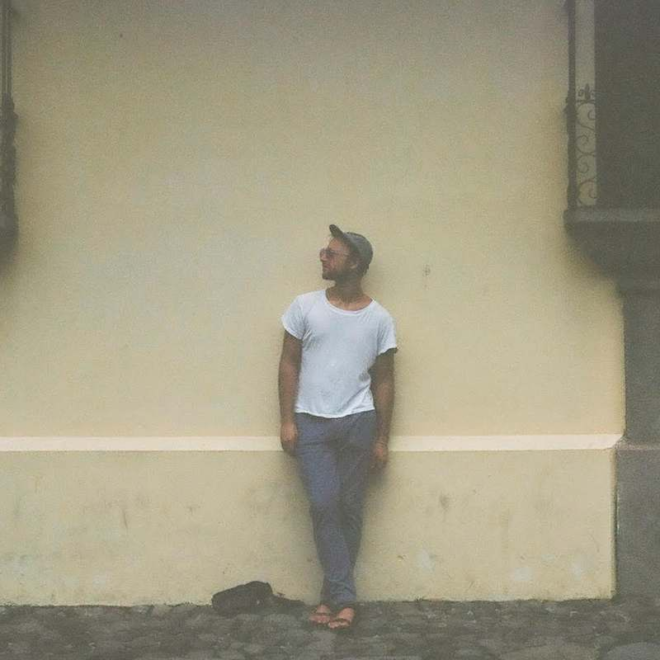 Andris Mattson - Summer
---
Andris Mattson debuts a brand new side of his musical style with the release of "Summer," an acoustic singer/songwriter track that fits the seasonal theme of his upcoming EP, North, set for release next month, available for pre-order on Bandcamp. Mattson is known for his Neo-soul production with the band Moonchild, especially his groovy beats, attention-grabbing synth bass lines and horn solos. His new release, "Summer," is full of surprise textures and new sounds that we have never heard before from Mattson, especially his voice! He reveals delicate sides of himself as he sings about the beginnings of falling in love; late-night drives, phone calls and a feeling of blissful endlessness. Mattson reaches safety amidst the excitement, singing, "when I'm with you winter won't come." This heartfelt honesty sits atop dreamy guitar picking patterns and twinkly production elements. Mattson's signature harmonized trumpet and flugelhorn solo feels brand new in this context—acoustic and bright. Everything about the track feels like a revived solo expression, and as a listener, you feel as if you have been granted special access to a charming secret. As a whole, it feels like holding hands in the car. It feels like infinity. It feels like summer. This song, along with the upcoming EP, was produced by Mattson himself. Additionally, he played every instrument. It is a labor of love, and truly a heartfelt masterpiece.
—
Elizabeth Woolf
on February 23, 2021