Buzzing Daily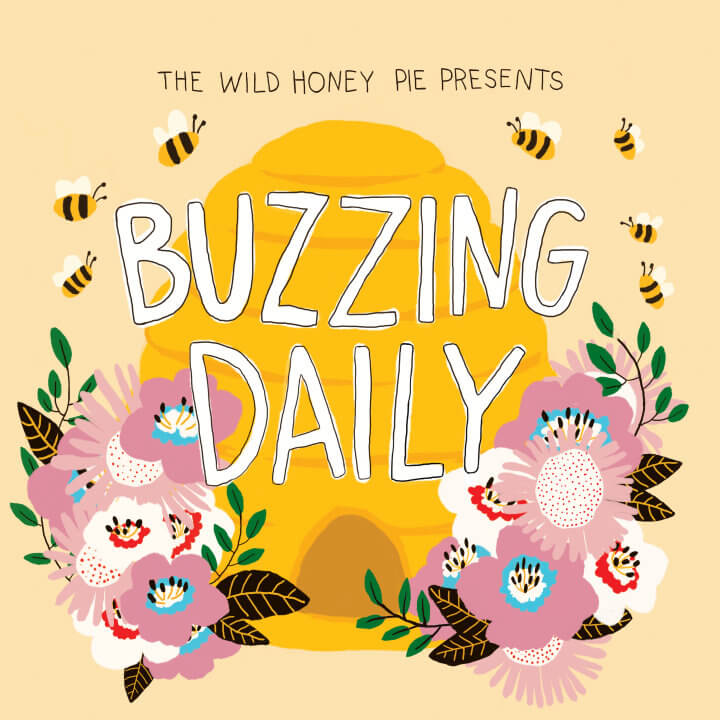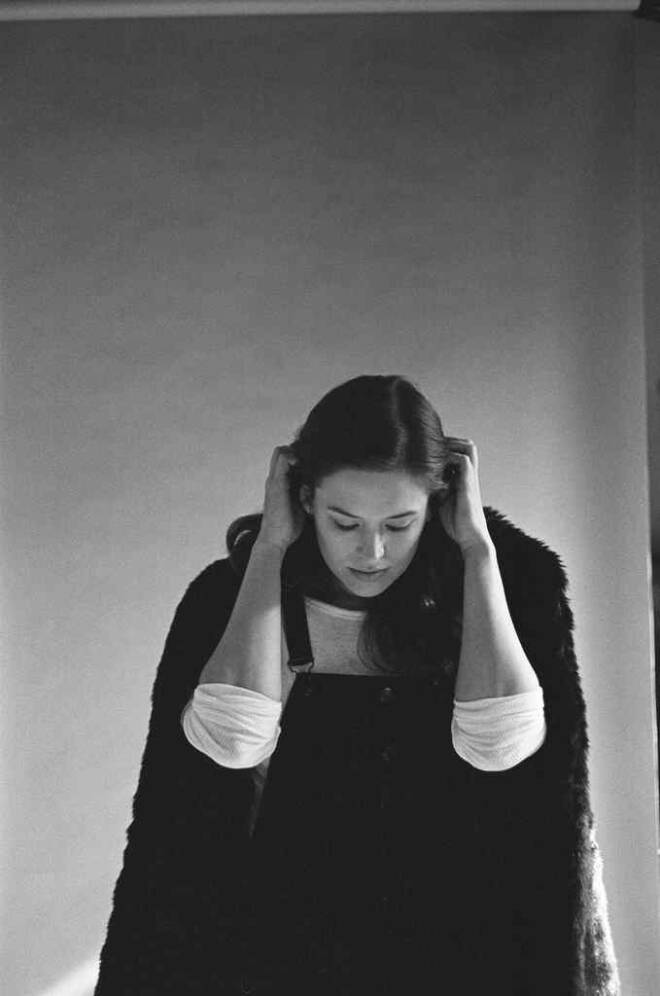 Birch - Labor Fruit
---
"Labor Fruit" by NYC-based indie-pop duo, Birch is out today! Listening to "Labor Fruit" feels like one insanely gratifying deep breath. The etherial quality to the music production and to singer-songwriter Michelle Birsky's voice creates a very calm inquisitive approach to a very noteworthy subject matter. We've stood here once before / It didn't go so well / We stood at the door / Knocked down the door/ Let's push down the door. / The song looks back on the feminist movement of the past and reflects on where we are today. It's about coming up against adversity and questioning whether or not you can keep on fighting. Be on the look out for Birch's debut LP femme.one coming early 2019. In the meantime see Birch live with Eyal Hai & Friend Roulette at Elsewhere on 11/17!
—
Sophia Theofanos
on November 8, 2018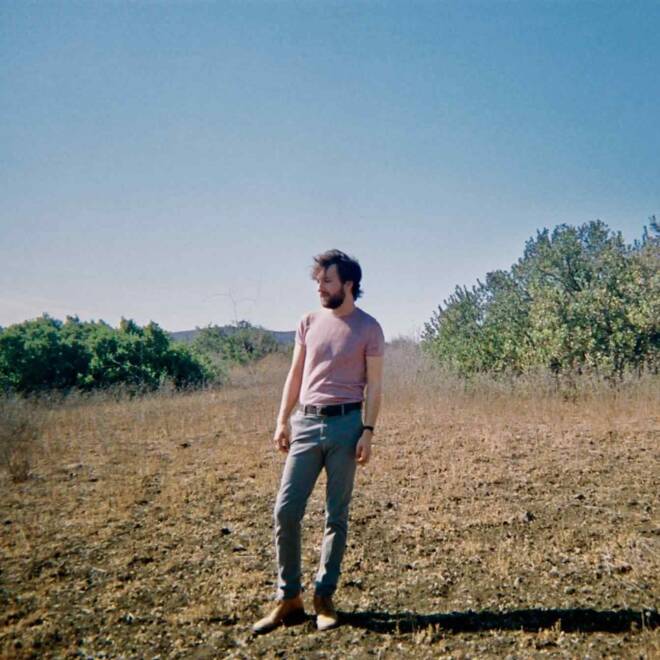 Angelo De Augustine - Time
---
Angelo De Augustine has released "Time," a single off of his album Tomb coming out January 18 off of Sufjan Stevens label Asthmatic Kitty Records. The 12-track LP was produced by Thomas Bartlett, aka Doveman, who has worked with artists such as albums St. Vincent, Sufjan Stevens, Glen Hansard and Rhye. Doveman is well known for his ability to bring a sweeping warmth into an album, and recently accompanied St. Vincent on piano for her new stripped down album MassEducation.
From lyric to sound, "Time" provides listeners with a wonderful example of Augustine's past work. The track's narrative is centered around the idea of waiting for a love to return and battling with the feeling that someone will always be in your heart even if they are physically distant, "Now your heart has been broken / And you're miles off away." Although this topic can be initially read as desperate or hopeless, Augustine acknowledges the light in the dark, seeing time as a gift rather than a curse in the story between the two lovers, "Time keeps on learning / About you and me / I'll keep on loving / Someday she'll love me." Augustine's feathering voice, accompanied by the generously kind instruments throughout the track, creates an intimate sound in the work. We're very excited to see where Augustine will go with the themes seen on Time, and expect Tomb to be a truly lovely piece of work.
—
Samantha Weisenthal
on November 2, 2018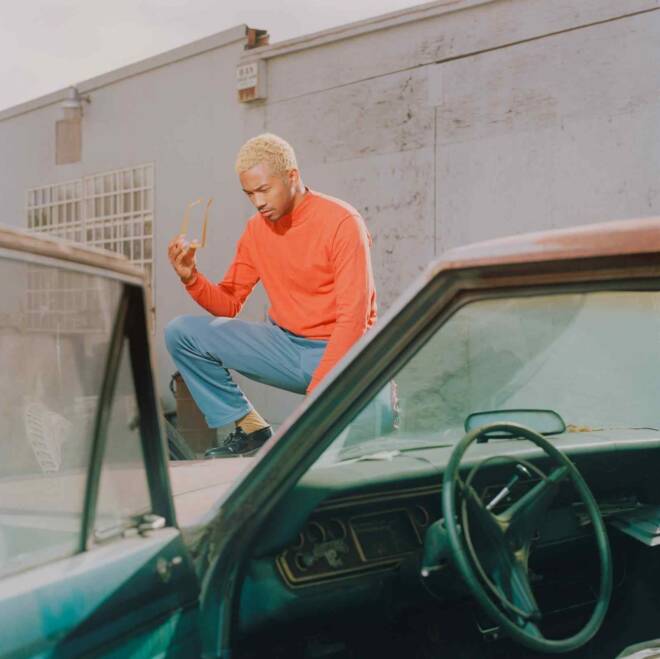 Toro y Moi - Freelance
---
The latest single from synth guru Toro y Moi, aka Chaz Bear, is a colorfully retro, disco tune made for the dance floor. "Freelance" is the first track off of his upcoming album Outer Peace and it's a pleasant departure from his previous downtempo album Boo Boo. The song oozes a retro, funk beat over Bear's painstakingly auto-tuned voice. The track, and album as a whole, is Bear's response to his experience of returning to his home in the Bay Area after spending a year in Portland, Oregon and how the difference in culture affected his creativity. In his lyrics he tries to find a sense of belonging but instead feels disconnected from the community around him. He manifests this disconnect in the way he breaks up the words, "Sometimes I think we are from the same place. / Now I don't. / What just happened, happened, happened, happened, happened, happened?" But, the song's pure psychedelic pop is disjointly euphoric and each of its layers radiate to create an irresistible jam.
—
Shayna Chabrow
on November 2, 2018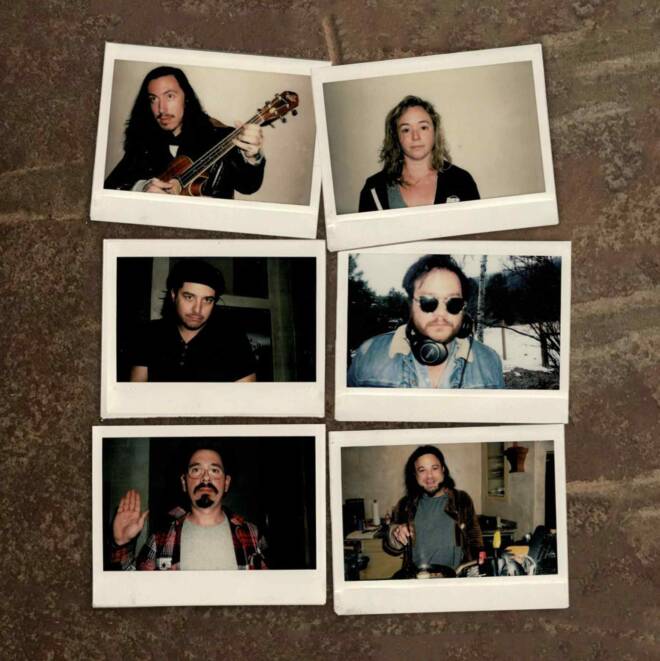 Glorietta - Lincoln Creek
---
Indie-folk supergroup Glorietta consists of Matthew Logan Vasquez of Delta Spirit, Noah Gundersen, Kelsey Wilson of Wild Child, David Ramirez, Adrian Quesada, and Jason Robert Blum. Their first self-titled record together came out recentl and the band hit the road soon after to start playing shows. "Lincoln Creek" is one of the softer songs on the record and it features Noah Gundersen in his signature story-telling folk style. He sings, "Somewhere singing is free, a dime and a couple of twenties is all that they need / Somewhere someone is singing for free, thank God it ain't me." As he bears the weight of the darkness his songs usually touch upon, the band joins him lightening the load and back him up with harmonies like a small and gentle choir. Be sure to listen to the rest of the album and discover the gems on it like the tender "Lincoln Creek."
—
Dara Bankole
on November 1, 2018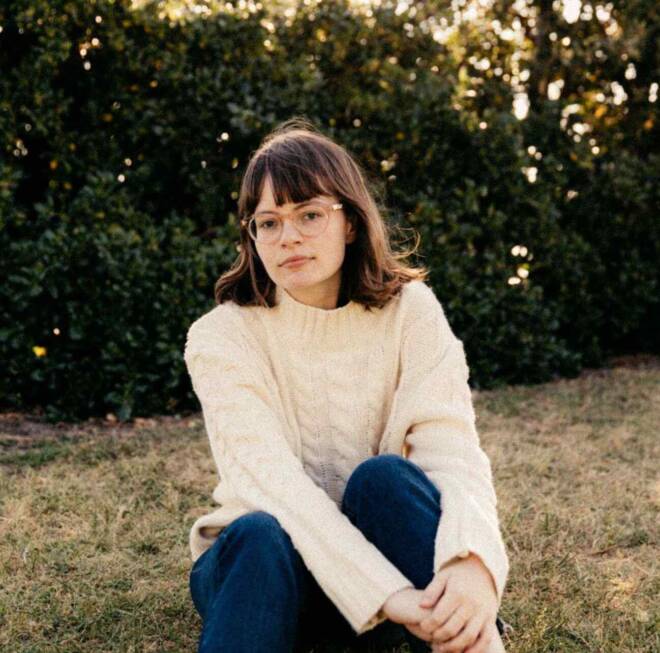 Ruby Gill - Your Mum
---
Originating from South Africa, the now Melbourne dweller and singer-songwriter Ruby Gill has a voice that's distinctively her own. In "Your Mum" she sings out her frustrations with a strong-willed and emotional tone that quickly goes from assured to heartbreaking. While at one point her voice is leveled and steady at other points it's erratically emotional. The main line Gill repeats is "I'm sorry I don't cook like your mum" but it's clear that the undertones of this pain are about more than just home-cooked food. Still the way, she uses this argument to release her insecurities both sarcastically and genuinely are breathtaking. With just an electric guitar and a powerhouse voice gone soft she sings, "I know I don't cook like your mum but I'm trying to love her son." Offering her voice, story and self-doubt wrapped up in a song, Ruby Gill has truly given us something of value and substance.
—
Dara Bankole
on October 31, 2018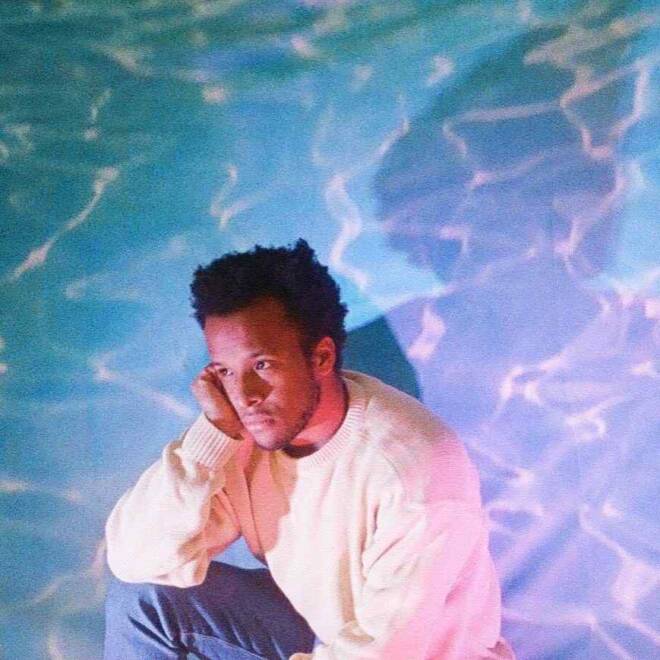 Cautious Clay - Joshua Tree
---
Largely evocative of nature, Cautious Clay's "Joshua Tree" brings Clay's musical talents front and center. The simple intro of chirping birds and a backing percussion gives way to his smooth-as-silk-vocals. Gracefully he explores the emotions so seldom discussed in the face of love versus loneliness with a climactic chorus that blooms beautifully into the harmony "I don't wanna be loved." The slightly haunting and more pensive bridge contrasts the chorus and displays his lyrical and musical versatility as the song comes together.
A talented multi-instrumentalist, Clay is known to play guitar, but perhaps more surprisingly, he's skilled on the flute and saxophone, both of which make appearances in many of his songs. "Joshua Tree" in particular, showcases his many talents. The song ends with his powerhouse vocals in the chorus, upstaged only by an unlikely, yet brilliant saxophone solo, giving way to the previously extremely subtle jazz undertones throughout the song. His ability to thread sincere lyricism and unlikely musical elements together in such an artistic way is why it won't be long before Cautious Clay will be a household name.
—
Jazzmyne Pearson
on October 31, 2018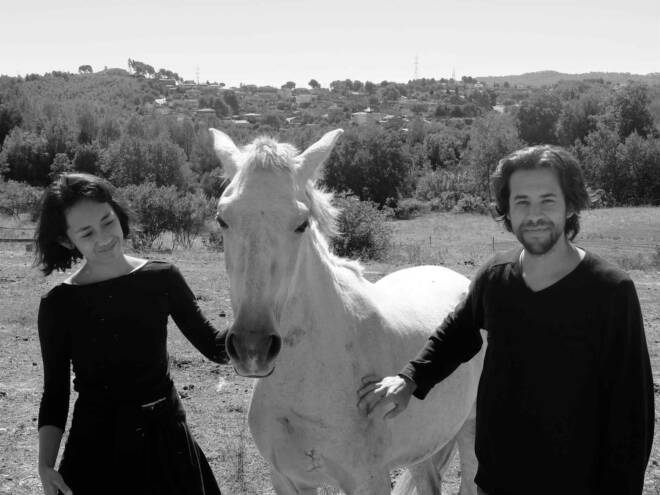 ​Haley Heynderickx​ & Max Garcia Conover - Slow Talkin'
---
Haley Heynderickx is the kind of tender, open-hearted songwriter that crafts her material patiently and assiduously — much like one would carefully turn a plain spool of yarn into a beautifully knit piece of cloth. Her latest collaborative EP with Max Garcia Conover, an equally honest songwriter, proves that this kind of stripped down, radically heartfelt writing is precisely what is needed in the world of indie music. "Slow Talkin," which also happens to be the only single released off the EP, encapsulates the ways in which both Heynderickx and Conover effortlessly convey a poetic nature in their lyrics. The weight of their words paired with the pureness of their voices is sure to give you goosebumps — the warm and fuzzy kind rather than the kind induced by fear or discomfort. The song tackles subjects like desperation, self-doubt and the bitter-sweetness of leaving a place or a person to better benefit the both of you. In the chorus, Heynderickx sings, "If you wanna make em' happy, you're gonna have to go," capturing a human sentiment that is numbingly familiar to many of us: wanting the best for someone and knowing that you may not be it.
—
Andrea de Varona
on October 30, 2018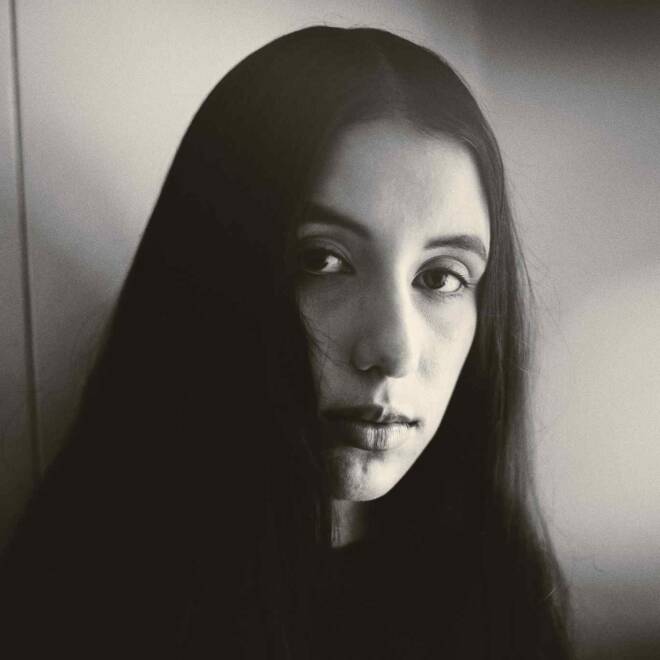 Loyal Lobos - Wrong
---
Los Angeles's Loyal Lobos aka Andrea Silva is a new kind of indie artist. Her lyrical songs, milky vocals and the pop influence reflected in her music show a multi-dimensional artist on the verge of a breaking out. In "Wrong" Silva reflects on the end of a relationship reveling in the regrets and emotions that come with heartache. She relates the aftermath of this relationship to being on a long journey starting off the song with the line, "More than five hundred miles since I started walking..." As if extending an olive branch to her ex she sings, "I can't wait to stop walking here / I want to lay down / will you lay down with me?" As she tires of treading through the unknown of life without this person, she asks for rest, for their armor to be brought down. There's no doubt about it, "Wrong" is a beautiful and metaphorical song that showcases Loyal Lobos as an artist and storyteller.
—
Dara Bankole
on October 30, 2018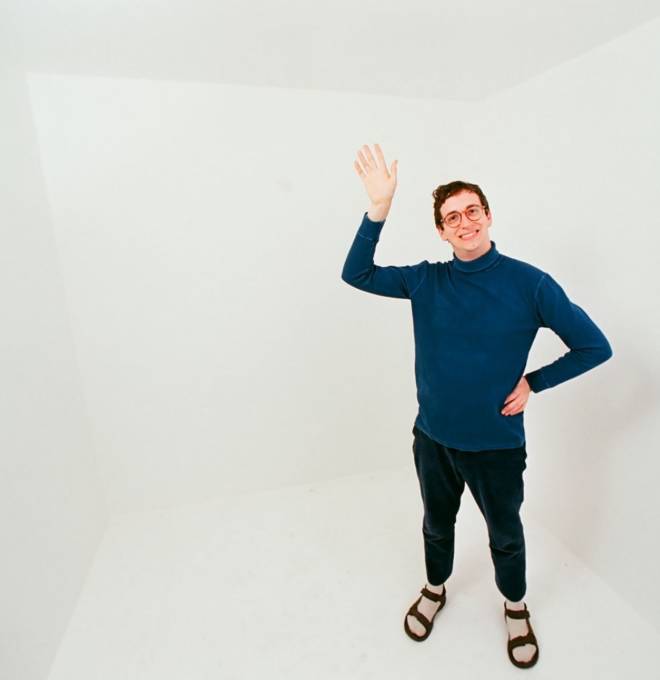 Jerry Paper - Your Cocoon
---
Multi-instrumentalist artist Jerry Paper opens his recently released album, Like a Baby, with the hazy, jazz infused track "Your Cocoon." Co-produced by Matty Tavares of BADBADNOTGOOD, the single is a groovy call to urge people to shed their facades and be themselves. "I'm here dressed up like a cartoon. / Asking please please burn your cocoon." This sentiment is also shown through his live performances, as he dances in form fitting dresses. "On stage and in recordings I embody an exaggerated version of my 'self,' pushing it to a limit where I transcend my ego, in an effort to get the audience to shed their ideas of themselves, shed their egos, and be free." Jerry Paper's swoon-worthy deep vocals over funky melodies make for a convincing plea to feel just as free as he does.
—
Shayna Chabrow
on October 29, 2018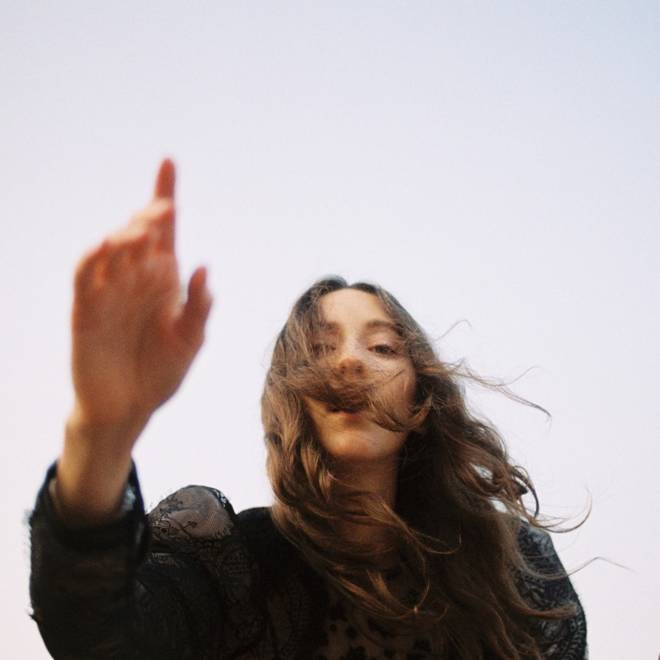 CLARA-NOVA - LIVES
---
Electronic indie rocker CLARA-NOVA hits us with an upbeat, exploratory musing on the circular nature of the world in "LIVES." The synth-infused track is speckled with samples of baroque-inspired choirs and playful moments of falsetto. With drums driving the track forward and the French-American artists's whimsical lyrics, we are constantly in movement, whether it be forward or cycling back to the same patterns. "LIVES" sounds both familiar and new, much like the re-meeting of a stranger.
—
Lizzy Jones
on October 29, 2018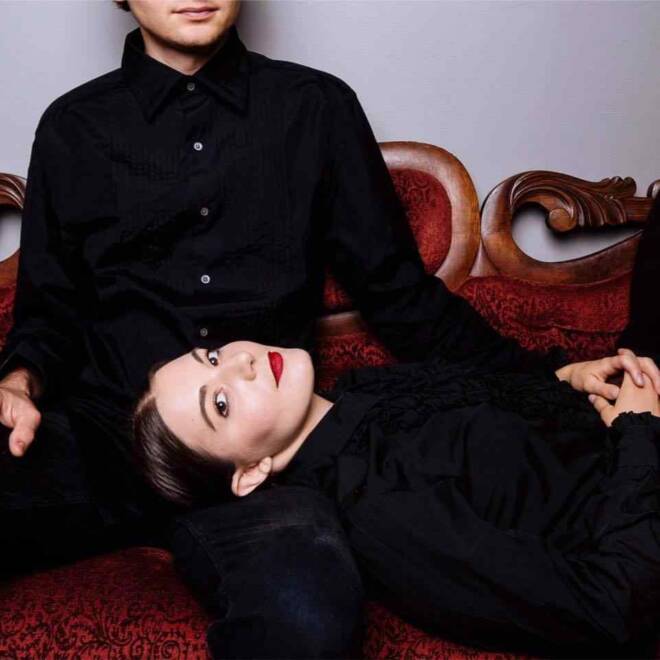 Misty Mtn - Guess Who's Back
---
Imagine the combination of Western style, Icelandic aesthetic, and Brooklyn beats and you'd be spot on describing the music of Brooklyn based indie pop duo Misty Mtn. With their dark synths and soft folk stylings, the band, consisting of Montana native Morissa Trunzo and L.A. native Luas Segall, have been consistently creating tracks with their signature "dark mountain pop" sound, including their latest track "Guess Who's Back." The is track comprised of dark and synthy beats, catchy guitar riffs and keys, and smooth and smoky vocals that touch on feelings of nostalgia and the memories that get triggered by those feelings. The duo have successfully weaved together their influences from their Western roots, Trunzo having grown up singing at rodeos in Montana and Segall in indie bands in his hometown of Los Angeles, to create a unique modern electro pop sound that fans love.
—
Alessandra Rincon
on October 29, 2018