Buzzing Daily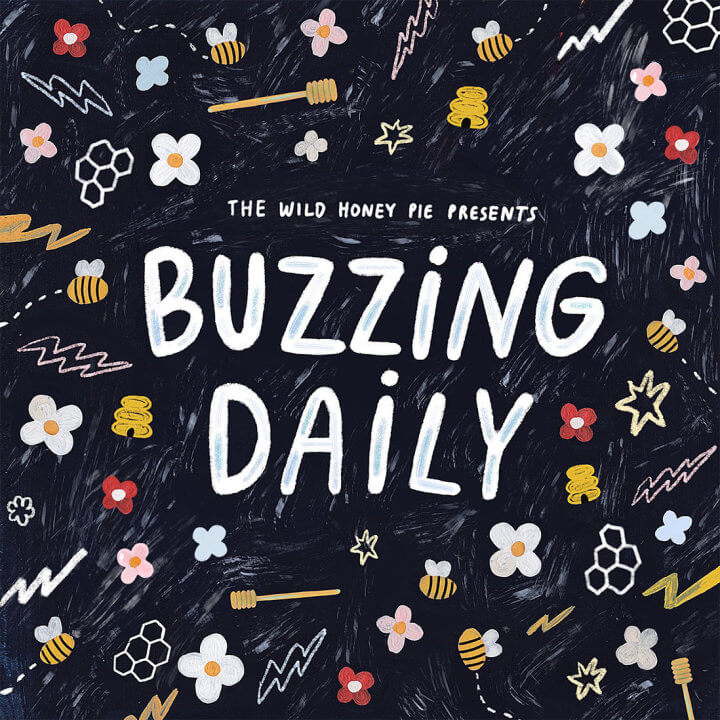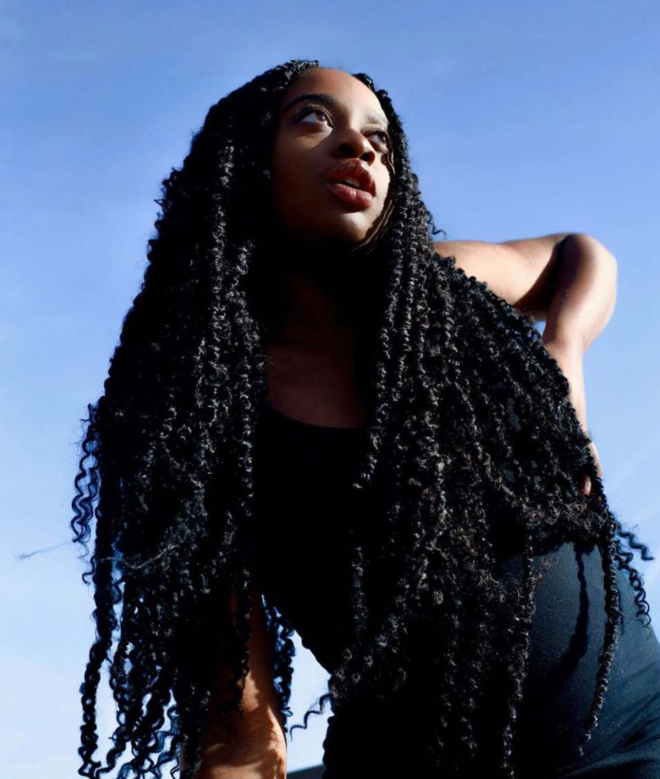 Ayoni - Unmoved (A Black Woman Truth)
---
Revolution comes in all shapes and sizes. Even though it should inspire others to join, it often scares people on the sidelines. What's scary is to be revolutionary, to speak your truth to power, to give people the opportunity to turn a blind eye to your own experience, and to tell you that you're wrong. Ayoni released her truth, "Unmoved (A Black Woman Truth)," offering peace, knowledge, and even a reality check for those who are truly listening. For Black women, it is the reiteration of the struggle they've always faced, brought to them in a vessel that allows for them to feel at peace. For Non-Black people, it provides a lesson in the Black experience and how the fight for Black lives is not new, as Ayoni sings, "It's always been bigger than this." Lastly, it is a call to action for the people who are listening and a wake-up call for the ones who aren't. 
"Unmoved (A Black Woman Truth)" is the battle cry of the revolution both sonically and lyrically. The song begins softly with the strumming of an acoustic guitar, Ayoni's vocal then coming into play creating a shift that pulls you in. As the song progresses, the layering and tone of her voice symbolize the frustration and anger that ebbs and flows when trying to reason with ignorance. Ayoni sings, "Are you sitting comfortably while we bleed in vain? / I've died by other names," calling attention to the countless Black women who have died unnecessarily. She continues, "Please make me feel you care my ally / But are you prepared to lose your sleep / To bare your teeth / To break like me?" She is calling on us to not only reflect but to educate ourselves and put in the work. Ayoni spoke her truth to power. Now it is up to us to listen.
—
Sloan Pecchia
on August 6, 2020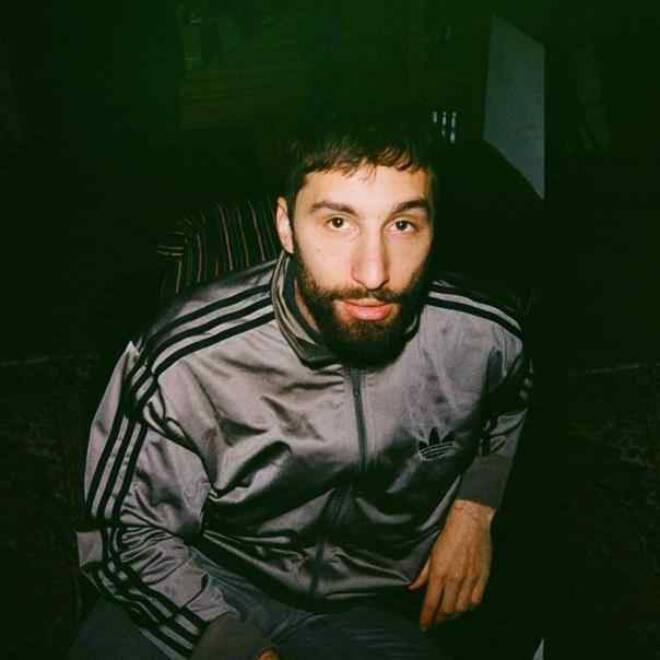 Linden Jay - Got Me All Wrong
---
Less is more on Linden Jay's latest track "Got Me All Wrong." Half of FARR, the talented and accomplished producer creatively turns on the charm on this track. Beautiful vocals echo words that evoke the realization of incompatibility, "I think you've got me all wrong / you don't know me at all / you like the way I make you feel / you like the way I see right through you," still, the exclamation, "I think your soul is so beautiful" dramatically stands out for more reasons than one—as isolated vocals highlight a sentiment seemingly juxtaposed from the rest. 
Playful electronic elements accent bassy undertones and unique vocal distortions. The stylization of repeated lyrics plays nicely with the beat, adding an air of novelty akin to getting to know someone familiar all over again. It's hard to deny the way "Got Me All Wrong" pulls you in lyrically and sonically with such stunning simplicity—a true testament to Jay's production prowess.
—
Jazzmyne Pearson
on July 31, 2020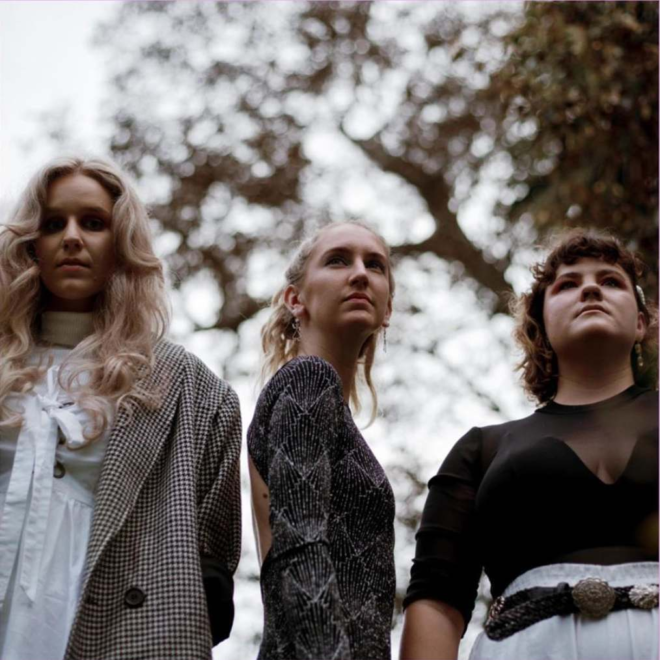 Mona Lisa Tribe - Fly
---
Cherished hometown heroes of West Palm Beach, Mona Lisa Tribe is a locally loved delicacy moving in a new direction, in terms of location, to Nashville. Their new song "Fly" was written on an airplane—a breeding place for boundless creativity and rumination amidst the company of strangers and the clouds. This track was originally written by band member Tabitha Meeks about a moment in her life where she felt that multiple people she loved had approached a time in which they could move forward and "reach their full potential." In a manner true to their form, they share charming harmonies, exemplifying (with their voices) exactly how they made the city of West Palm Beach fall in love with them. While the song was originally about friends of the band, it has taken on a new meaning as they've migrated to a new city to pursue their own full potential with all of the support of the loving community in front of whom they came to life.
—
Laney Esper
on July 31, 2020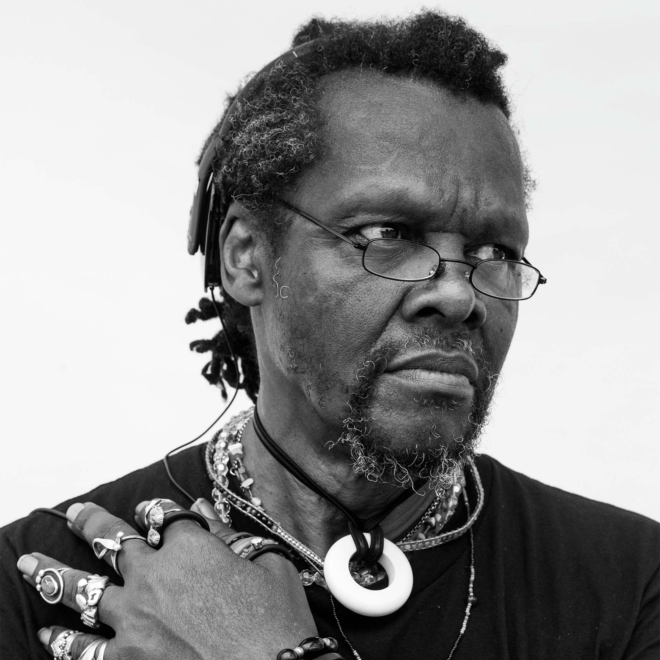 Lonnie Holley - Like Hell Broke Away
---
Lonnie Holley's early life in Birmingham, Alabama was chaotic: working from the age of five, "home" was either a whiskey house, a state fairgrounds, or a rotating orbit of foster care. Now a musician and artist with work in major museums and on permanent display in the United Nations, his pieces are imbued with furious improvisational creativity born out of struggle.
Just listen to that spacey Mellotron: "Like Hell Broke Away," out now on Jagjaguwar from the EP National Freedom, suspends old school blues in a fiery galaxy far beyond here. Kind of like the surreal circumstances of our current national woe. The gravity of Holley's voice though, with its grave-shaking gravel, holds us down from floating away.
I like to imagine him singing to a hot celestial blues club, stars on backup, with space suited expats swinging on his every word. 
Interstellar Blues
Hey Hubble bubble,
space scat and some rubble,
his growl transcended Neptune;
Beltin' those low notes
Or eyein' the band,
Three Sisters fly high on his croon.
—
Talia Pinzari
on July 30, 2020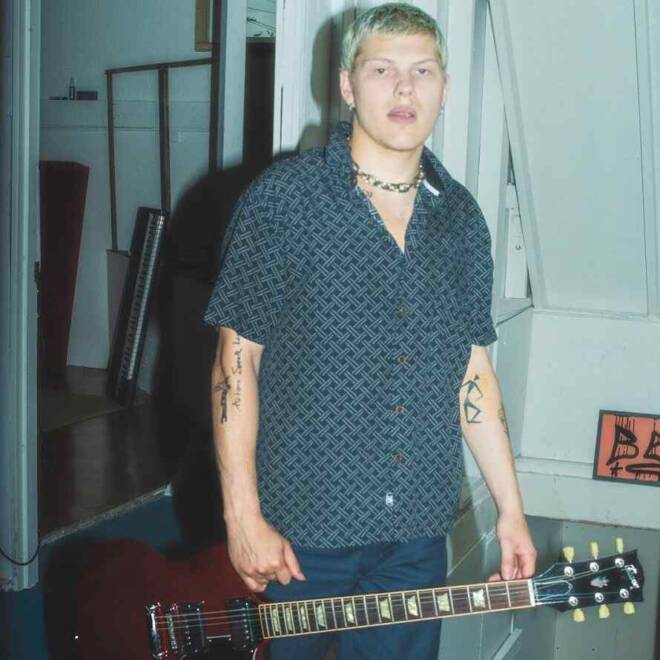 The Sleepovers - Come Back
---
Songwriter cham ii's third single as The Sleepovers, "Come Back," was created at home alone. Its location in the world of music is that uncontrollable molten center of true DIY bedroom pop: a person giving time to a feeling, alone, perhaps literally in his bedroom, and seeing what music comes out of it. In this case, the feeling being explored is FOMO: the fear of missing out. "Where are you guys going? Can I come along?" starts the track, and the question is never answered. But as time passes, it feels like cham is escaping deeper into his own mind, and that is an answer in itself. "Feel like a square, feel bad / that I can't find my path," he sings, and you start to realize the whole song is built on that feeling of meandering in the dark. But another word for "meandering" is "improvising," and the sense of unedited spontaneity is one of the track's strong suits. As soon as you compare The Sleepovers to another artist, the vibe shifts drastically and the comparison is gone. When the warm humming of synths is joined by the blooping funk of electronic water droplets in the track's first moments, it might remind you of early chillwave artists like Toro y Moi. But then when cham delivers a stream-of-consciousness flow over an echoey breakbeat later on, it feels like hip-hop alchemists BROCKHAMPTON are more nearby on the musical family tree. Sometimes you just start walking and the path finds you, again and again.
—
Karl Snyder
on July 30, 2020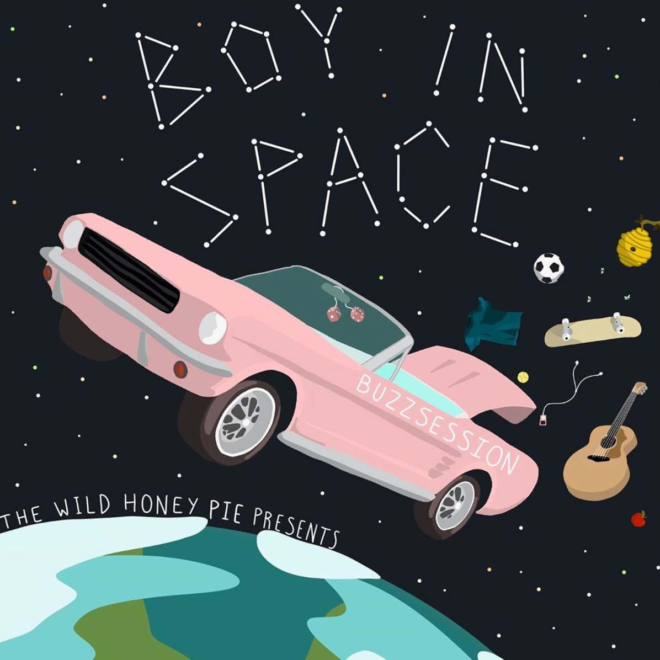 Boy in Space - Take on Me
---
Boy in Space, the moniker of Swedish singer-songwriter Robin Lundbäck, reimagines the 80s hit "Take on Me" by a-Ha. While the original holds all the best parts of the era including iconic synths, this live version brings a renewed focus to the lyrics. Letting the words breathe allows for their weightiness to hit in lines like, "Slowly learning that life is okay / Say after me / It's no better to be safe than sorry." Sustained falsetto musings from Boy in Space hammer in the point that being uncertain is no way to live if you don't want life's best moments to pass you by.
—
Beck
on July 30, 2020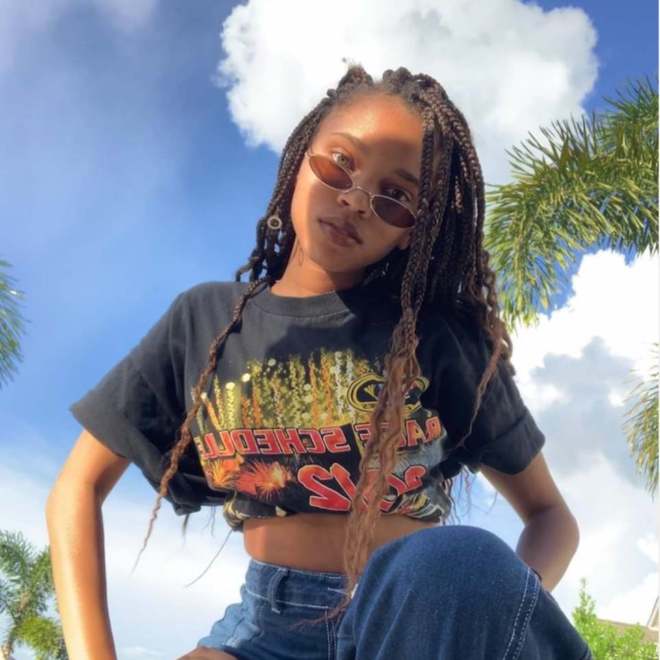 Amaria - Moon
---
Melting colors bleed into each other as Amaria's new track "Moon" wraps itself around us like a delicious fog. The tune opens with a simple, oh-so-groovy bassline and a wah-wah synth but quickly becomes so much more. Amaria's voice floats over a side-stick snare and a nearly imperceptible down-pitched vocal—something in between a duet and a ghost. "Caught up in all the motion / my mind is like the ocean," she sings, delicately placing each note in its place. It's R&B at its most intimate and bedroomy, bringing to mind the romance of late-night infatuations. "Take me to the moon," she sings, "up high, up high," and we lift our eyes skyward in response.
—
Mikhal Weiner
on July 29, 2020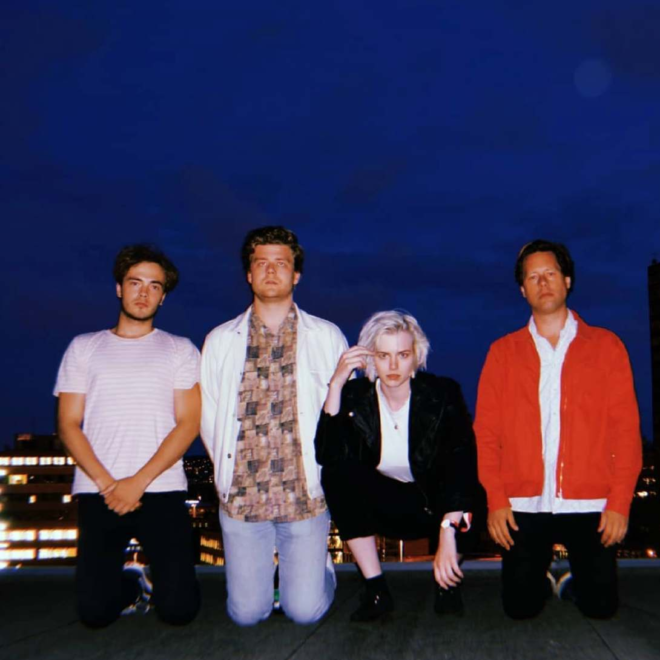 Das Body - On Request
---
Norwegian band Das Body writes off-kilter pop music that simmers with quiet intensity, occasionally erupting and becoming unhinged. This catharsis, and the dark, catchy hooks that underpin it, is what makes "On Request" such an incredible listen. Singer Ellie Linden insists, "I can make the idea come true for you if I only know what you're asking me." It's an offer to do whatever it takes to meet the demands of another, but it's also searching for clarity; she can't hit a target which she can't see. Eventually, a sense of desperation builds, and roaring guitars surround the vocals. "On Request" explores the feeling of bending yourself to meet standards that are not your own and bristles with the frustration that comes from wanting to please someone without understanding how. The effect is soaring and raucous as Linden wails, "I'm gonna call up all my lovers. Tell them like it is." She may not know how to meet the unspoken request, but the resulting tension becomes an explosive song.
—
Siena Ballotta Garman
on July 29, 2020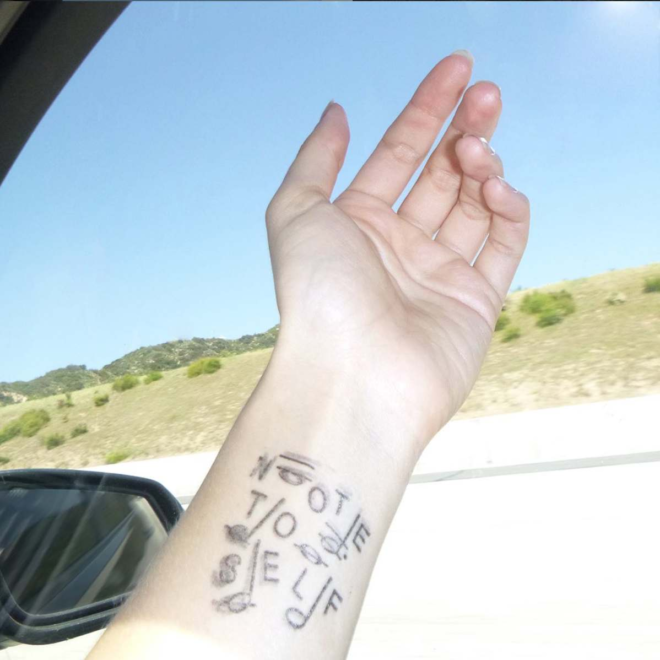 Jim-E Stack feat. Empress Of - Note to Self
---
Shuffling about in our own existence this year sometimes feels like we're playing a losing game. The days mesh together—some good, some already forgotten to the count of our isolated months. As if answering our loneliness, producer Jim-E Stack returns with "Note to Self," a track that is equal parts aware and uplifting. "Note to Self" features a soul-cleansing vocal from Empress Of (aka Lorely Rodriguez), who he collaborated with on her songs "U Give It Up" and "When I'm With Him." Akin to the two's previous collaborations, the song holds optimism in both the lyrics and the production. The vocals urge us to "just let it knock you down" and not to fight what's coming to you. In the end, you're going to come up stronger than you were before. Danceable drums and light percussion carry us through the body of the track—uplifting in the midst of our summers.
—
Julie Gentile
on July 29, 2020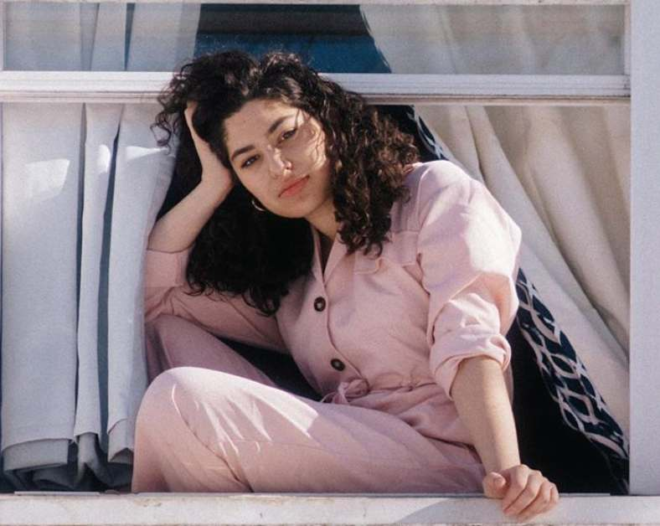 Alex Banin - About April
---
Throughout the gorgeous, lush "About April," Alex Banin fascinatingly explores the intoxicating effects of a love affair gone wrong. Love can be a drug in its own right, and Banin examines the painful emotions that can come with its withdrawal. As she states "Yeah, maybe you're still lingering / In nothing but the rushes of adrenaline," the beat starts to kick in, pushing the song towards a rolling groove. The track follows the journey that she takes as she comes to terms with the fact that the person she's singing about has changed during their relationship, and they've irreparably grown apart. We all have to learn eventually that we cannot change or control other people, no matter how badly we may want to. By the end of "About April," Banin reaches the acceptance stage of the grieving process—"No matter what happens I'm gone / There's nothing else to do," she sings yearningly—vocalizing the end of her relationship, and beginning to heal. Listen to "About April" wherever you stream.
—
Paige Shannon
on July 28, 2020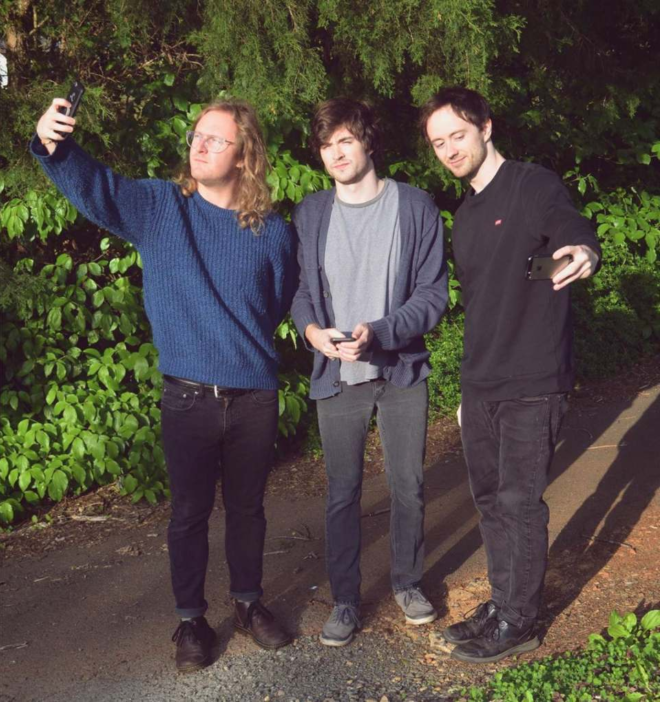 Stray Fossa - For What Was
---
"For What Was," the new release from Stray Fossa glistens and glitters its way into a dreamy-dancey soundscape. This newest tune is in keeping with past releases by the Charlottesville, VA based trio—somehow maintaining a driving energy while creating what feels like infinite space. The song opens with a guitar progression and drum groove produced to sound narrow, but the vastness comes in immediately with the soft vocals in the first verse. "Lean into stranger thoughts," sings Will, "Stronger than I could dare ignore," right before taking us into stranger realms of ethereal sound design and vocal harmonies. From then on it spirals outward into the ether; this song is the soundtrack to a road trip in outer space.
—
Mikhal Weiner
on July 28, 2020