Buzzing Daily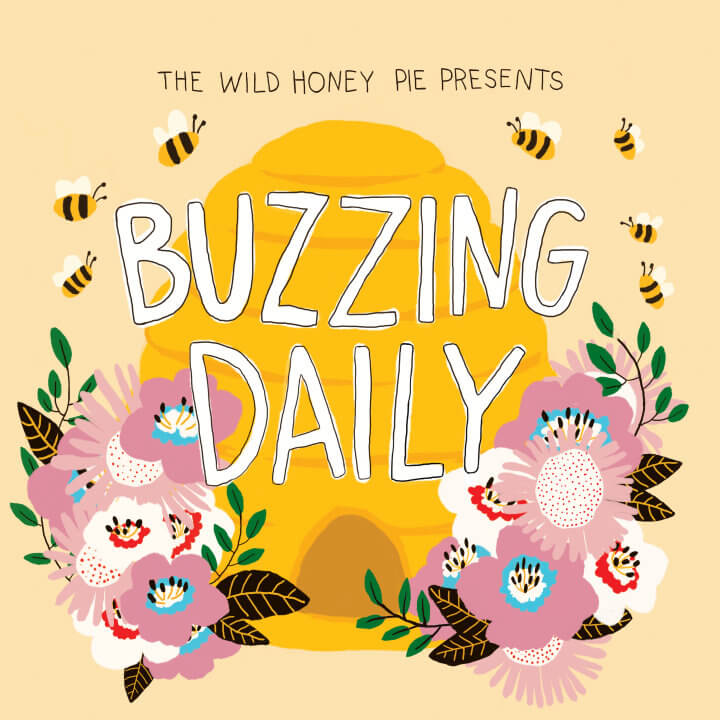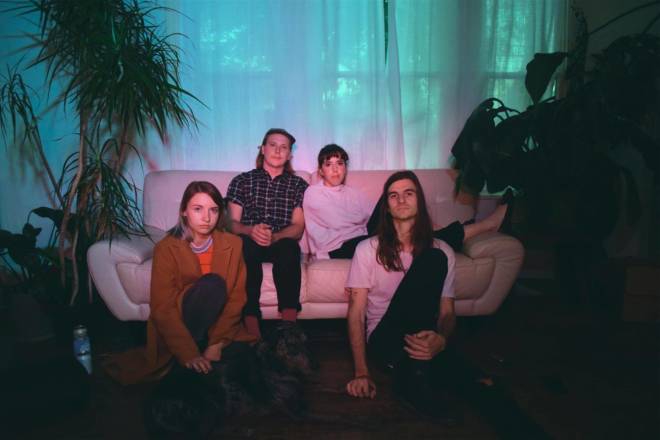 Why Bonnie - Made Of Paper
---
The next time you see inches of snow on a beach, play Why Bonnie right away. The Texas-based quartet recently debuted their first single, "Made of Paper," and it's hard to imagine such an immersive piece of freezing cold surf-rock. It's light, fast and sweet like the best of Best Coast, but there's something blue and grey languishing under the surface. The song serenades us with "the pangs and comforts of nostalgia," as lead singer Blair Howerton described to "keep you blissfully unaware of the scary future that lies ahead." And with an unstoppable energy and gentle background strumming, the song achieves exactly that.
—
Brett Myers
on January 31, 2018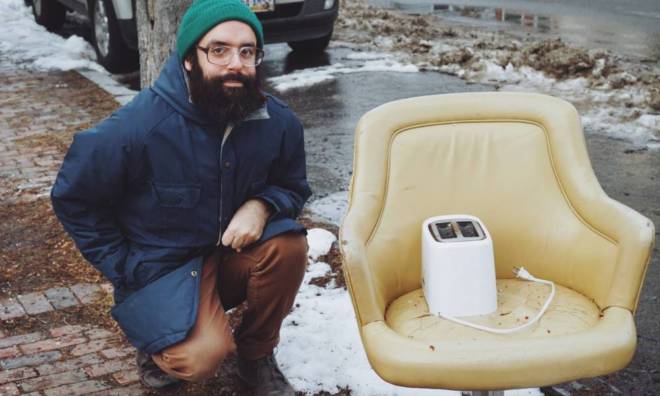 Greg Jamie - This Life
---
Greg Jamie's jostling and gritty single, "This Life," is an anthem of weary self-determination. Recorded at home in the depths of a brutal Maine winter, Jamie's strong weathered voice sings of "Work[ing] hard to try to forget all the things that stop me dead." However it's the brilliant distorted bass-line, a darker version of the familiar "boom-chick" rhythm, that makes this song so powerful and haunting. By expanding on well known folk motifs, Jamie has created a modern traditional from a bygone era.
—
James Liance
on January 30, 2018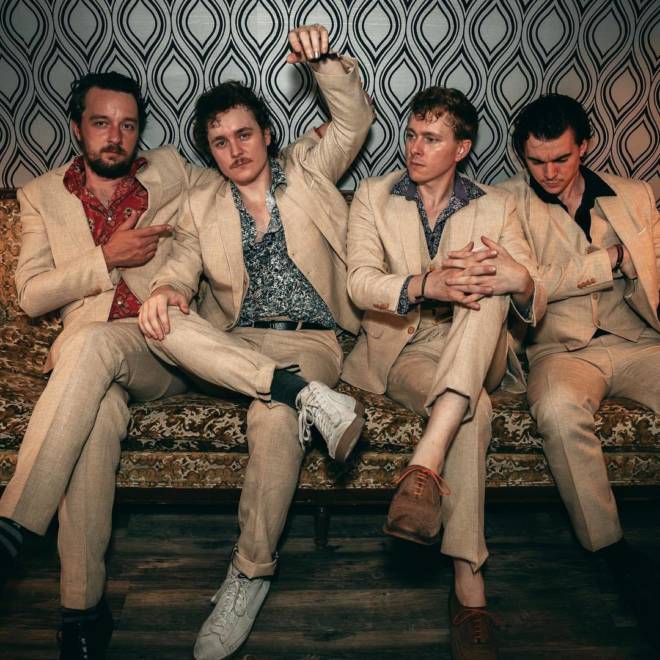 Ceramic Animal - So Familiar
---
"So Familiar" by Philadelphia rock band Ceramic Animal brings you to a big, echoing room full of lights bouncing off of rippling water — at least that's what it feels like. This psychedelic slow jam full of reverb-heavy guitar licks and a steady, old school drum beat howls with the relentless optimism of a familiar love. It's an incredibly bright tune, which is dialed into the easy, slow gait at which it carries along. The build from verse to chorus, sprinkled with a guitar solo here and there, leaves you feeling satisfied. It could go on forever and you'd be ok with that. In fact, at the end, the band suggests that it could keep going on and on; the tune slyly modulates to another key as it fades away.
—
Grace Eire
on January 28, 2018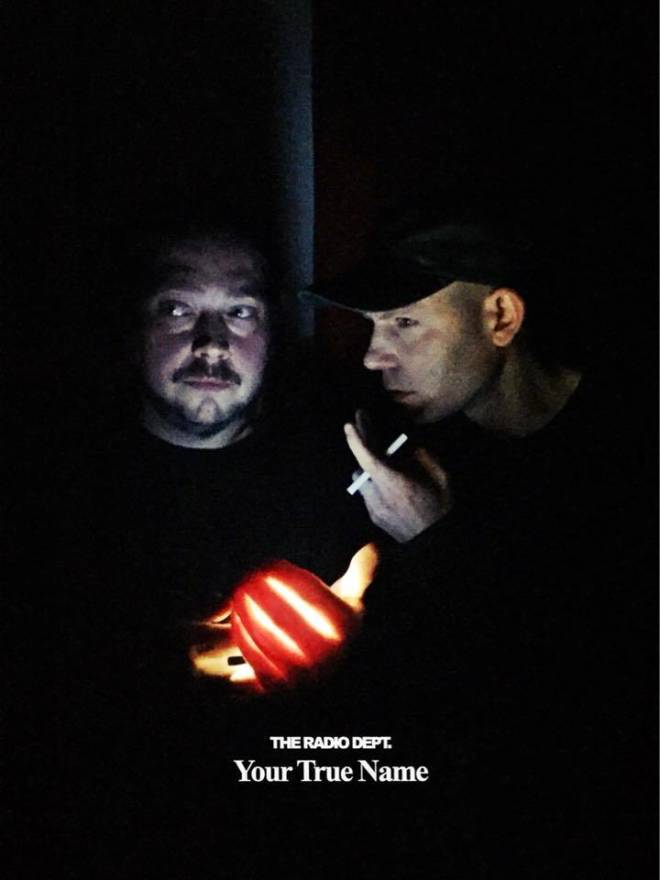 The Radio Dept. - Your True Name
---
Swedish dream pop duo The Radio Dept. have been crafting melancholic tunes even longer than titans in the same genre such as Beach House. As they approach the 15th anniversary of their debut album Lesser Matters and launched their own independent label, they've released a gentle song entitled "Your True Name." According to the duo, the song is about "faith in a way, not divine but utopian, believing in something that will probably never be." With a track record of addressing plagues such as corporate greed, the song manages to feel like realistic and hopeful at the same time. They know there's a plethora of problems in the world, but that doesn't mean things can't get better any time now.
—
Brett Myers
on January 28, 2018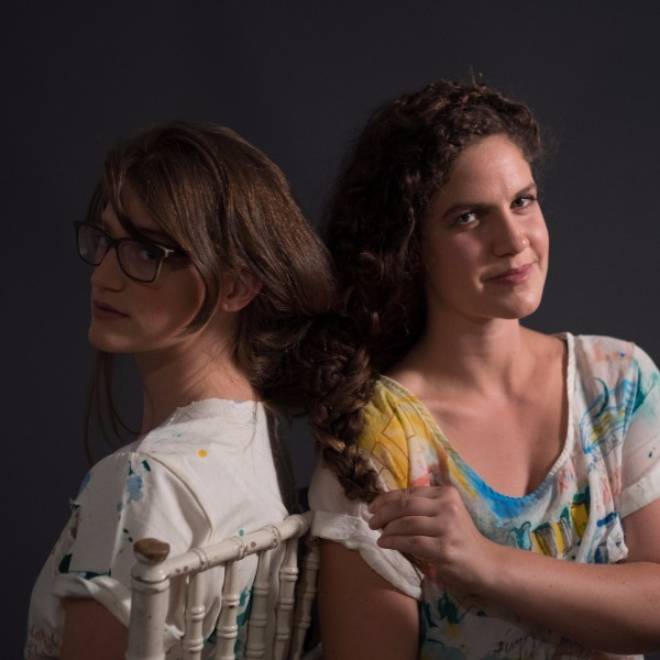 Bodies Be Rivers - Rattled
---
There's an understated brawn to Bodies Be Rivers' lead singer Lauren Smith's glassy voice. The Brooklyn-based quintet is set to release their LP Things I'll Tell You When You're Older on March 2. "Rattled" is an earworm. Melodicism, rock-opera-esque guitar tones and dramatic peaks and valleys create an emotional soundscape behind a bittersweet lyric. Smith describes the song as reflecting "that topsy turvy feeling when you leave behind a version of yourself and step into another incarnation, finding an eventual equilibrium within a new relationship." Enjoy this taste of what Things I'll Tell You When You're Older has in store for you, and if you love it like we do, you can pre-order the album here. 
—
Kaycie Satterfield
on January 26, 2018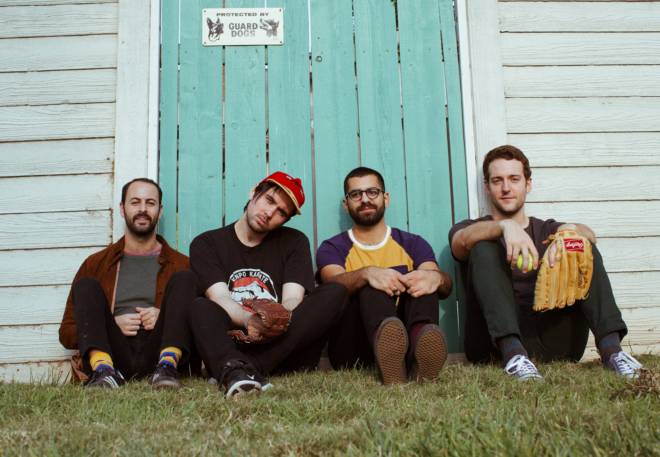 American Pets - Bad Dream
---
Los Angeles indie-rock band American Pets make their debut with this feel-good new single "Bad Dream." Including members Eric Cannata and Francois Comtois from much loved band Young The Giant, American Pets experiments with a more playful sound, drawing on self-described nostalgia comparable to the feelings of "watching Rocco's Modern Life on a Saturday in 1997." This first single is undeniable, with a driving rhythm and infectious melodies that may find their way into your dreams tonight. Be on the lookout for upcoming EP Doing The Best We Can due to be released February 16. 
—
Nicole Rodriguez
on January 25, 2018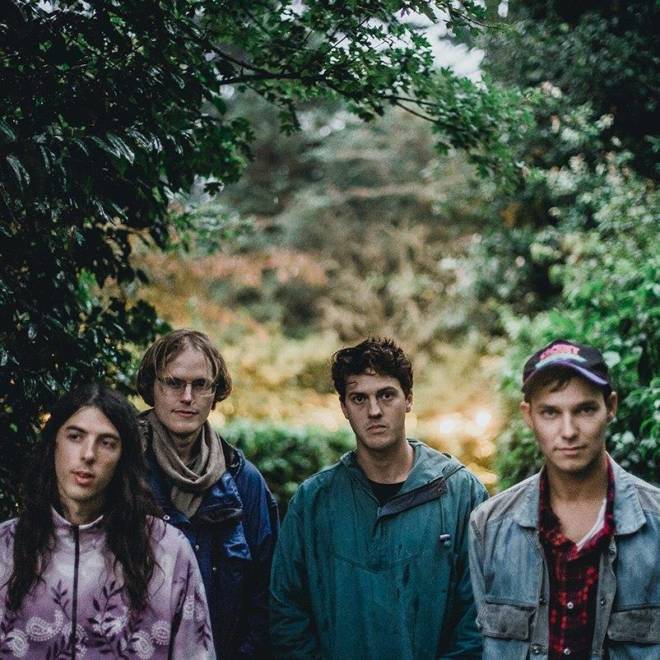 Nap Eyes - Every Time The Feeling
---
Nap Eyes have always been fond of thoughtful rock. Their first two albums received praise for their seamless ability to combine relaxing, The Velvet Underground-style strums with almost self-deprecating introspection that'd make you want to just give them a supportive hug. Their newest single, "Every Time the Feeling," is ready to move forward from their existential thoughts. In fact, it feels like they grown so introspective that they've started to question why they're so introspective. But, perhaps this was the turning point that signaled such a change. The riffs feel warmer and more content than ever, as well. The song steers close to pop territory, but is that such a bad thing for such a sensitive and compassionate band?
—
Brett Myers
on January 25, 2018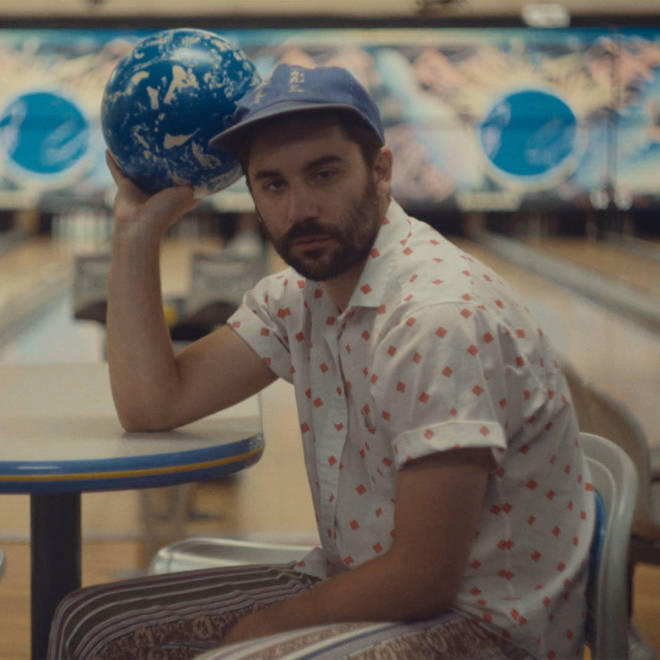 The Undercover Dream Lovers - Stop & Listen
---
It's been two years since they have surfaced and The Undercover Dream Lovers have not released a full album yet. But that hasn't stopped them from catching the attention of music lovers. Maybe it's their moody and fluorescent imagery, maybe it's their funky take on chillwave. Either way, it's been working. Leading up to their upcoming EP, In Real Time, they've released a modest track called "Stop & Listen." Singer Matt Koenig, through a vocoder, croons about a troubling desire to always be right and have the last word. It's a refreshingly mature song, especially in our current music landscape that promotes confidence at the expense of personal growth. Like all of Koenig's music, "Stop & Listen" walks the line between futuristic and nostalgic. Pop music these days either wants to harken back or move forward. Why not both?
—
Brett Myers
on January 25, 2018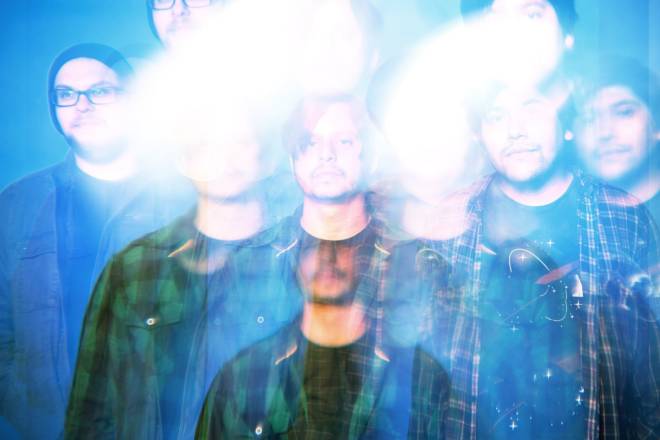 Pure Mids - Under the Cover
---
Los Angeles rock band Pure Mids is gearing up to release their debut album Optimistic-ism tomorrow and we cannot get enough of this new single. "Under the Cover" is a neo-psychadelic dream, where band members Will Gonzalez, Daniel Jurado and Steven Martinez seem to slow down time, delivering the perfect escape from days that seem to move by way too fast. This album arose from a series of songs developed where self-skepticism meets optimism — two seemingly opposing ideas, however, ones that feed into each other, leading to the realization that optimism is a choice to be made. Pure Mids makes this choice unapologetically, and brings us along on the journey. Be sure to check out Optimistic-ism tomorrow on all streaming platforms! 
—
Nicole Rodriguez
on January 24, 2018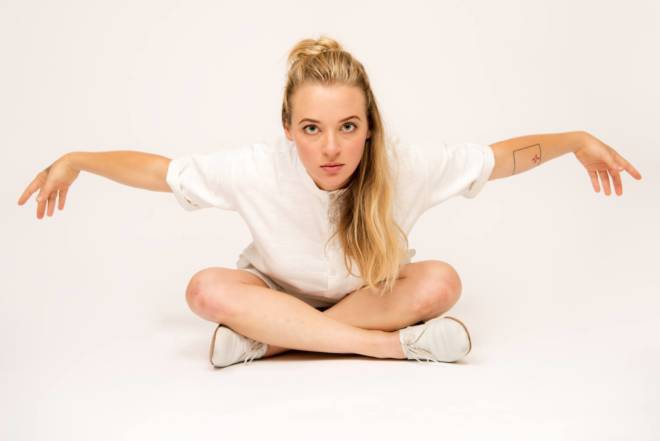 Misty Boyce - I Don't Wanna Be Yer Gurl
---
Misty Boyce explores a more raucous sound in "I Don't Wanna Be Yer Gurl." Overdrive and riotous lyrics step away from the straight-forward piano-driven indie-pop goodness that has landed her tickets with Sara Barielles, Mumford and Sons and The Lumineers, to name a few. Boyce's forthcoming LP, Get Lost, tackles the darker walks of her path thus far; death, drugs, religion and fame. "I Don't Wanna Be Yer Gurl" captures the conflicted defiance in walking away from a romance gone awry.
—
Kaycie Satterfield
on January 23, 2018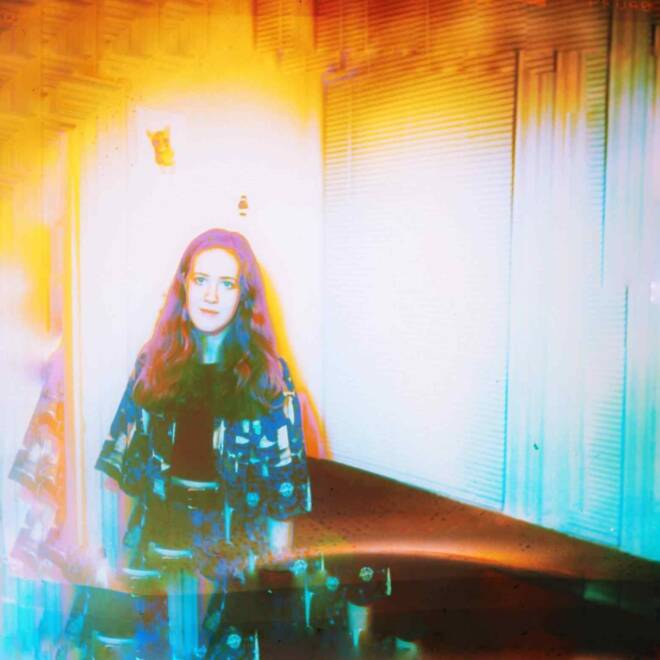 Sidney Gish - Where The Sidewalk Ends
---
Jersey native indie-pop singer Sidney Gish put out a quirky and expressive new album in December displaying her killer musicianship and crafty songwriting. "Where the Sidewalk Ends" takes us back the days of Juno and The Moldy Peaches. While happy-go-lucky and euphoric, "Where the Sidewalk Ends" has some attitude to it which is probably one of the reasons why we love it so much. Make sure to check out the entirety of No Dogs Allowed on all music platforms.
—
Dara Bankole
on January 23, 2018