Buzzing Daily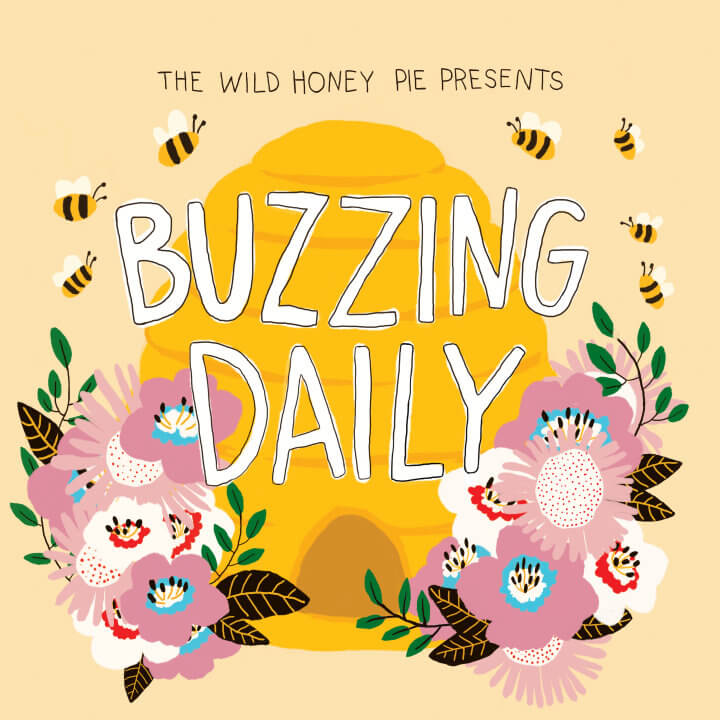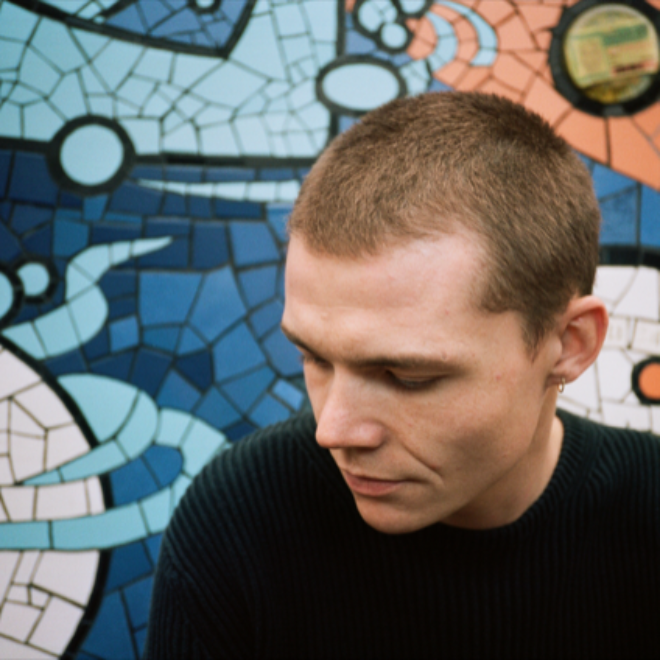 Westerman - I Turned Away
---
You expect an appropriate amount of melancholy when a singer-songwriter records a breakup song. Westerman's newest single is indeed subdued, but don't let the sparse production distract you from the song's depth. "I Turned Away" is as much a reflection on insecurity as it is about a failed relationship. The London-based singer isn't afraid to harken back to his naive optimism and innocent moments that make it all the more cutting when he utters, "None of my friends knew that there was something wrong with me." Throw in some melodic and rhythmic quirks (check out the syncopation on "Baby then I could be well") and you get a song that demonstrates what makes Westerman such an innately talented writer.
—
Matt Megan
on April 3, 2018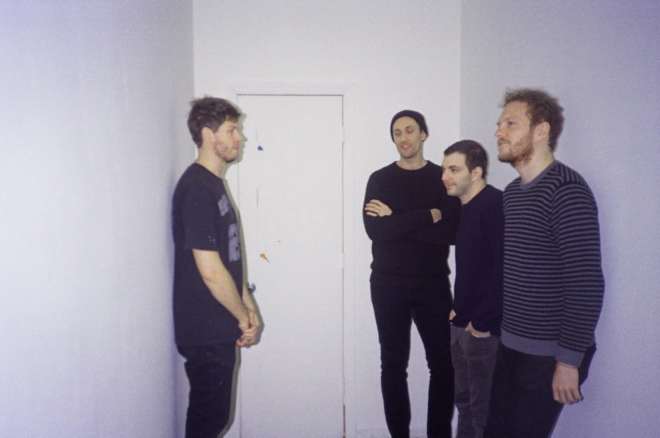 Spritzer - Little Mystery
---
Matt Meade, of Brooklyn chamber pop outfit Friend Roulette, recently launched his new project, Spritzer, and released the second single from their upcoming album, Love. Lies. Decay. "Little Mystery" includes the band's take on the classic Brooklyn lo-fi sound but also makes use of the elements of 21st century surf-rock, along the lines of Vampire Weekend's self-titled album. The track, as well as the rest of the album, was recorded at Stone Studio, which was converted from a stable in Connecticut, and was produced by Ariel Loh. Love. Lies. Decay. is due out April 27 via Paper Garden Records.

—
Bobby Lewis
on April 2, 2018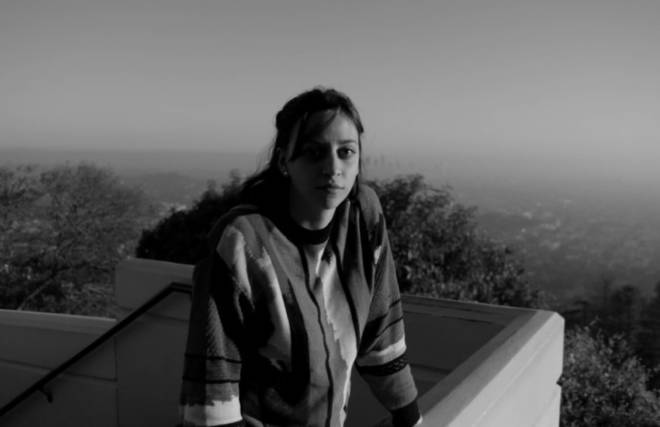 Sun June - Young
---
It doesn't feel like spring on the east coast, but throw on the newest Sun June track and you just might fool yourself — at least, at first. "Young" is sweet as it is sad, a reverberant few minutes of guitar pop whose aesthetic resembles the happy naiveté its lyrics recall. The band favors warm melodies and temperate reverb, but Laura Colwell's vocals hide scorn for a younger self. The resulting song will leave you somewhere in between a summer day and aching nostalgia. Fresh off of their inaugural SXSW, the Austin-based band is gearing up for a debut this June and accompanying US tour.
—
Matt Megan
on March 30, 2018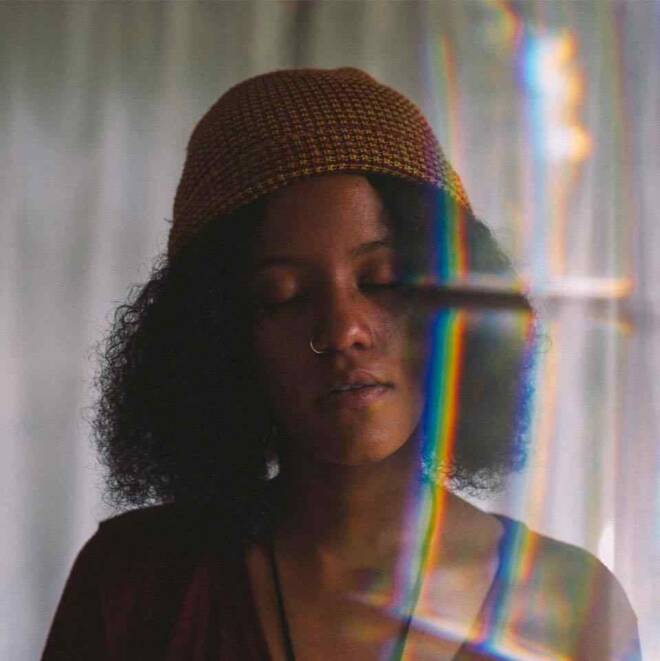 LANNDS - Legends
---
Evoking similarities of today's indie-pop greats like CHVRCHES and purity ring, LANNDS' new single is "Legends" is the kind of song that puts a new artist on your radar. Rania Woodard and her producer Brian Squillace make up the Florida-based project, LANNDS, which dives into the electronic world while not departing too far from indie-folk inflections. "Legends" paints the picture of two people who are the heroes of their own stories. It might make you think of your favorite world-is-ending movies, the Divergent or The Hunger Games kind where unlikely saviors rise from the crowd and change things for the better. Whether it's the love that these two share with their soft kisses or their willingness to simply go beyond the limits of society, Rania makes these characters easy to root for.
—
Dara Bankole
on March 30, 2018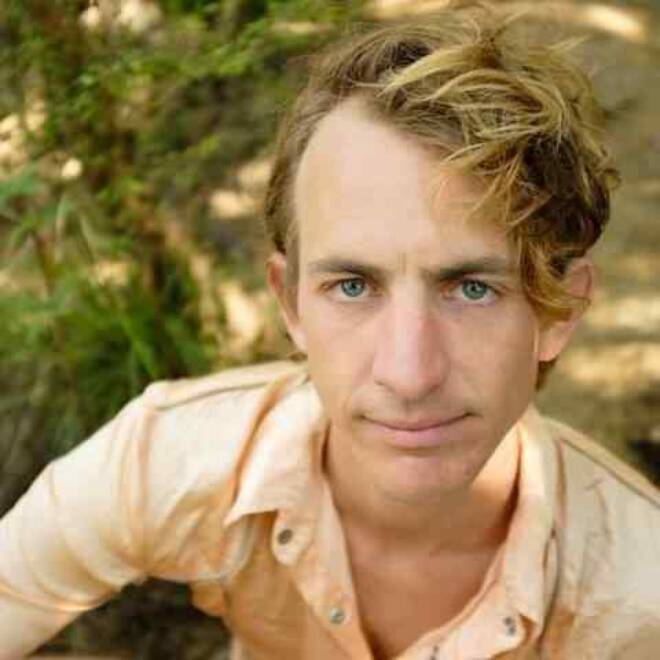 Buck Meek - Ruby
---
Buck Meek, lead guitarist and founding member of Big Thief, just released his second single, "Ruby," off of his solo album which is set to be released in full on May 18. "Ruby" is a laid back alt-folk track that is filled to the brim with country-influenced guitar and charming lyrics. This two minutes and thirty three seconds is that small blip in time with a lover that seems to feel infinite. Buck Meek stretches this moment by guessing names, noticing lights left on, tasting strange Coca-Cola and having sudden existential thoughts, "Ruby, I'm too young to die." This song explores every corner of a moment, leaving no stone unturned, allowing us to be there with him (and Ruby) completely. Buck Meek is already a much-loved member of Big Thief but is proving to be a true force on his own, and we cannot wait to be submerged in the rest of his story. 
—
Nicole Rodriguez
on March 29, 2018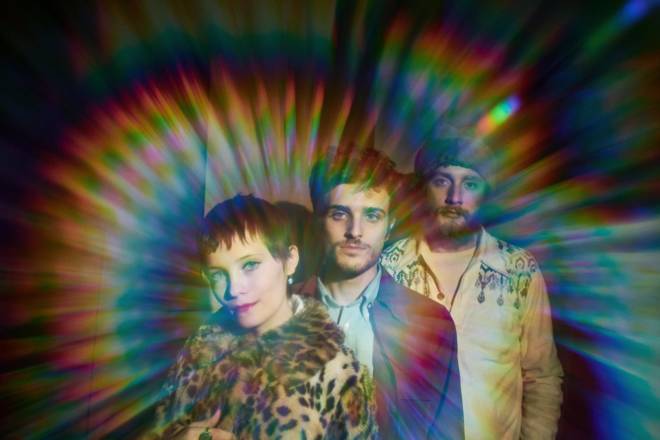 The Shacks - Birds
---
This track from The Shacks is delightfully undefinable. With elements of funk to folk to good old rock and roll, it's one that'll keep you on your toes. Vocalist Shannon Wise's airy voice is reminiscent of that '60s psychedelic sound, and during this 2:19 minute song, the slightly manic structure counteracts the dreamy lyrics and melody to create a unique listening experience. It's not just a song to press play on and forget about, it's one to pay attention to. It's an adventure on which you can really enjoy the ride and the varying scenery presented to you.
—
Grace Eire
on March 29, 2018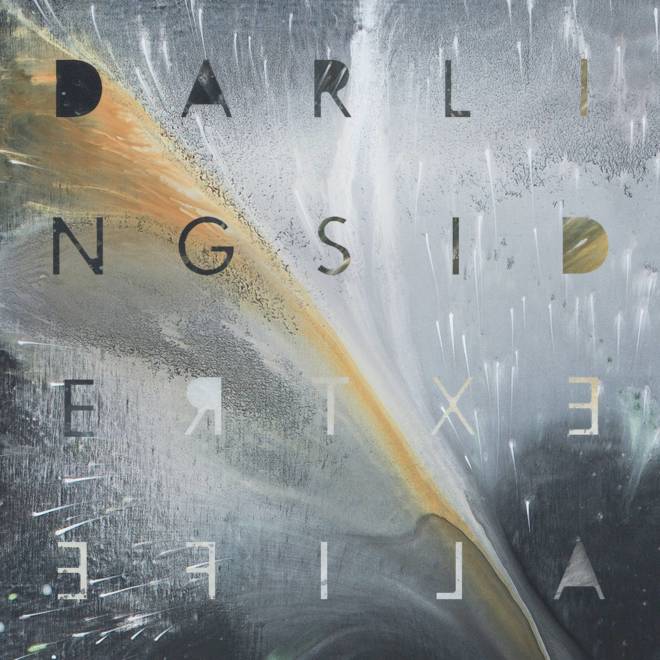 Darlingside - Eschaton
---
Folk-rock quartet Darlingside have enjoyed astronomical success in the UK since their 2016 release Birds Say. "Eschaton," the band's single from their recently released sophomore album entitled Extralife, meanders away from their bleary-eyed first release and explores a more electric sound. Campy synth sounds and electric guitars accompany Darlingside's quintessential organic vocal harmony.
—
Kaycie Satterfield
on March 28, 2018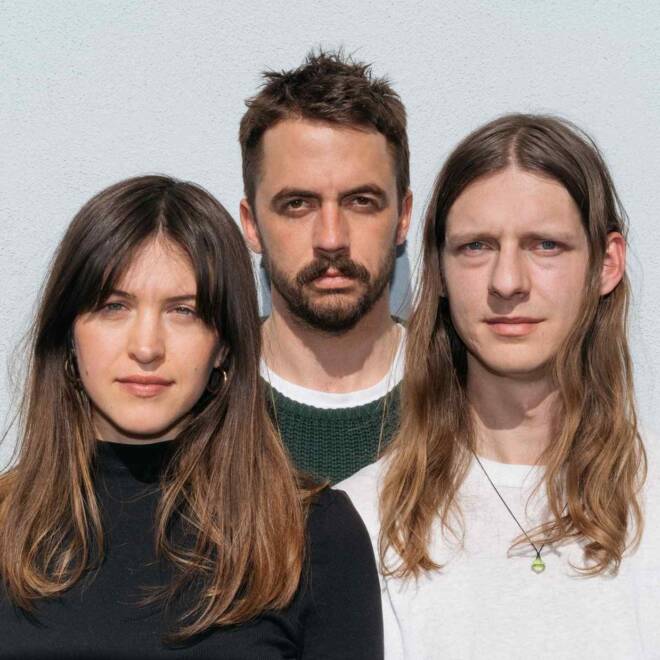 Major Murphy - One Day
---
Michigan trio Major Murphy delivered their latest single with a slow, Sunday morning ease. Riddled with nostalgic vibes and a sunny disposition, "One Day" is a song that's not hard to love. While easy on the ears, "One Day" talks about the hardship of being separated from your lover. While the distance is separating these two for a day, it doesn't mean the romance has to die. "Baby, it's just a single day, yeah/ Feelin' so far away, yeah/ Believe me/ You, all that I wanna see yeah/ Every part of me, yeah." With the sounds of The Kooks meeting Father John Misty's "Real Love Baby," this song's simple instrumentation matches perfectly with it's dreamy vocals and sweet lyrics. Somehow, without being cheesy, Major Murphy found a way to craft a song that can put you in your feels without letting you get too upset about it.
—
Dara Bankole
on March 27, 2018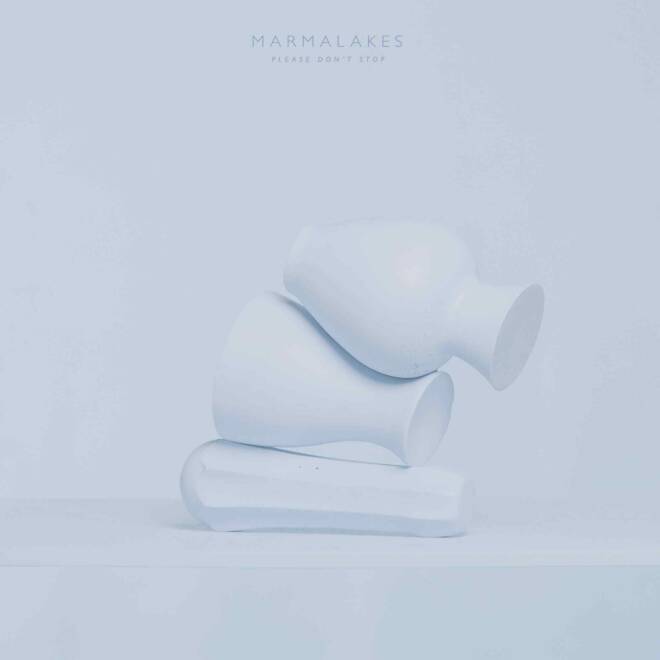 MARMALAKES - New Sweden
---
MARMALAKES, an Austin-based rock-pop duo that infuses folky influences are "really nice guys" (Sonicbids). And their music is really nice, too. "New Sweden," a single off of their full-length debut album Please Don't Stop, is just a taste of what's to come. Childhood friends Chase Weinacht (guitarist/writer) and Josh Halpern (drummer/producer) are able to capture the youthful energy of that time and make those nostalgic feelings warm, welcoming and close. And their local ties to Austin make those emotions even more palpable. "New Sweden" sounds like a homecoming of sorts, even though they're poised to journey far and wide. Keep an eye out for Please Don't Stop, out May 11 via Austin Town Records.
—
Natasha Cucullo
on March 27, 2018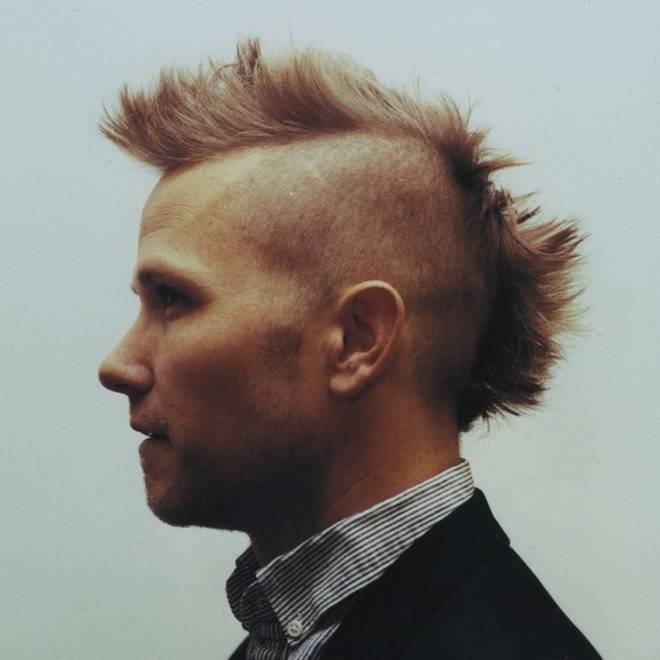 Jens Kuross - I Only Ever Loved Your Ghost
---
Exquisitely sad and quietly compelling, "I Only Ever Loved Your Ghost" is stripped down bare and wrapped in static. "Just like eclipses love the sun left unexposed/ I only ever loved your ghost," the LA-based songwriter Jens Kuross whispers. Isn't it the way, to love a smiling, porcelain version of a person only to realize that they are uncomfortable on the pedestal they stand on in our minds. Kuross sings, "I can't face the face I asked you not to show," meaning, their true face. This is first song off of Kuross' three-part project entitled Art! At The Expense Of Mental Health – Vol. 1 set to release throughout the year.
—
Kaycie Satterfield
on March 26, 2018