Buzzing Daily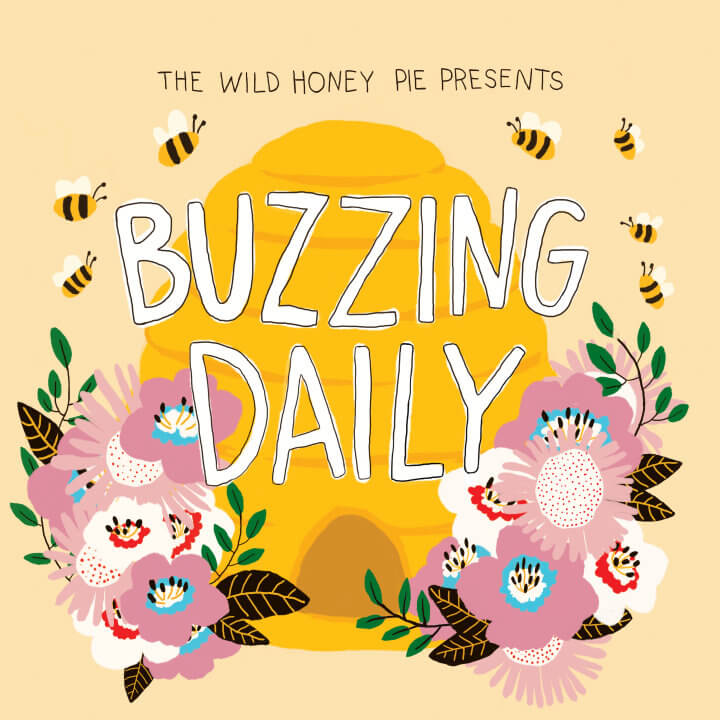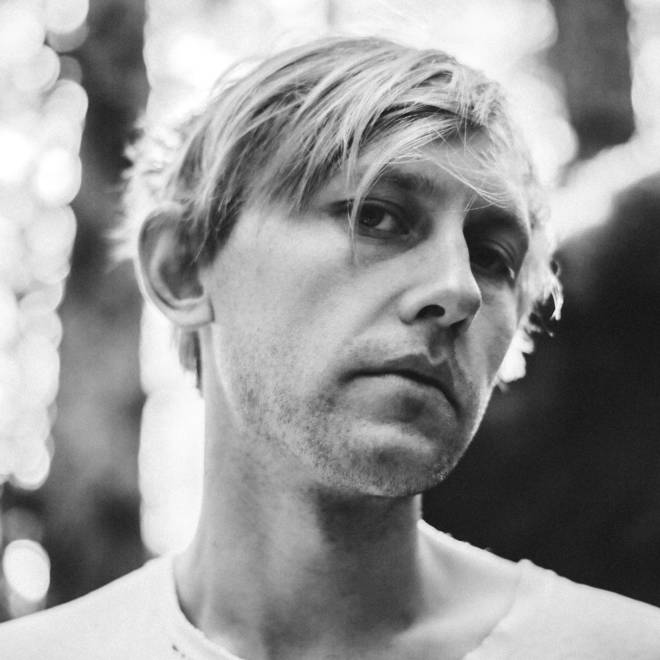 Van William - Before I Found You
---
Van William's songwriting is instantly accessible — upbeat, catchy and clever. "Before I Found You" opens up with an energetic acoustic guitar rhythm and a driven verse, and that electricity only builds as the song goes on. William's voice is powerful and bright; it's one that begs you to listen longer. His voice paired with his ability to create perfectly placed peaks and valleys within his songs creates a sound worth coming back to. This track is one that'll make both diehard alternative and pop fans equally happy.
—
Grace Eire
on January 19, 2018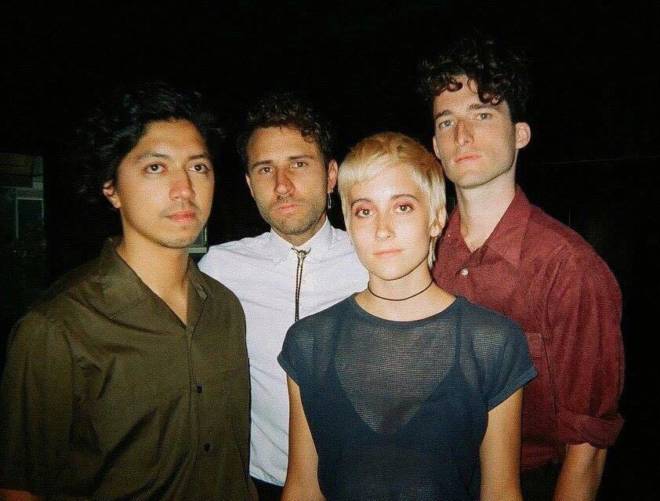 Nation of Language - On Division Street
---
Some music was made for dancing. Some music was made for reminiscing. Some music was made for both. Nation of Language's music harkens back to a time none of its members, nor I, were alive for. A time when synthesizers and bands like New Order took the world by storm. With "On Division St," lead singer Ian Devaney also reflects on his childhood and what inspired him to form this new synthpop project. "A song so sweet / back from when I was born," he cries as he thinks about the tunes that shaped his musical tastes. The song has an enchanting way of floating within its own double-time beat. Just like a memory, drifting in and out the unstoppable march of time.
—
Brett Myers
on January 18, 2018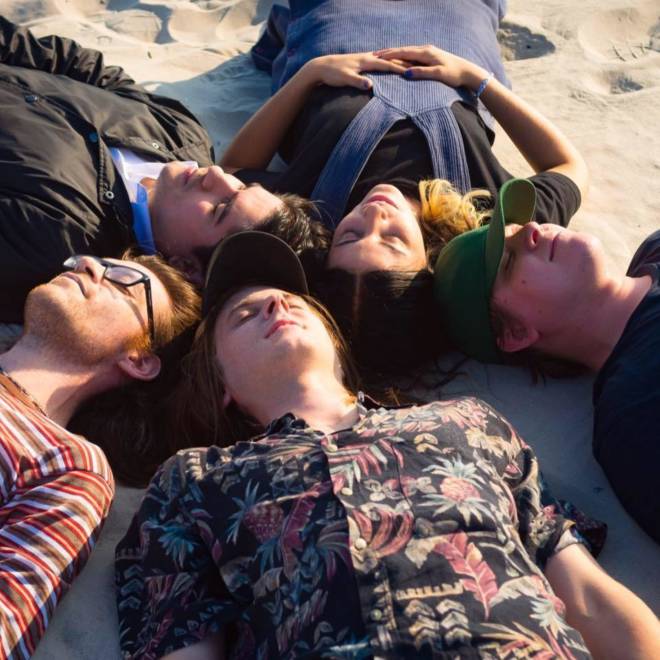 Gingerlys - Elsewhere
---
"Elsewhere," by Brooklyn-based Gingerlys entrances us in the best way. There's a certain effervescence to the interplay between the atmospheric vocals and the driving, spacy rhythm section hits. Therein lies the childlike optimism also found in longing for something just slightly out of reach. The lyric has a careful whimsy that reminds us of our last tragic, unrequited crush: fun, but slightly forlorn. This song, the single (and track four) off of the Gingerlys' self-titled album was released in November under Babe City and Topshelf Records.
—
Kaycie Satterfield
on January 18, 2018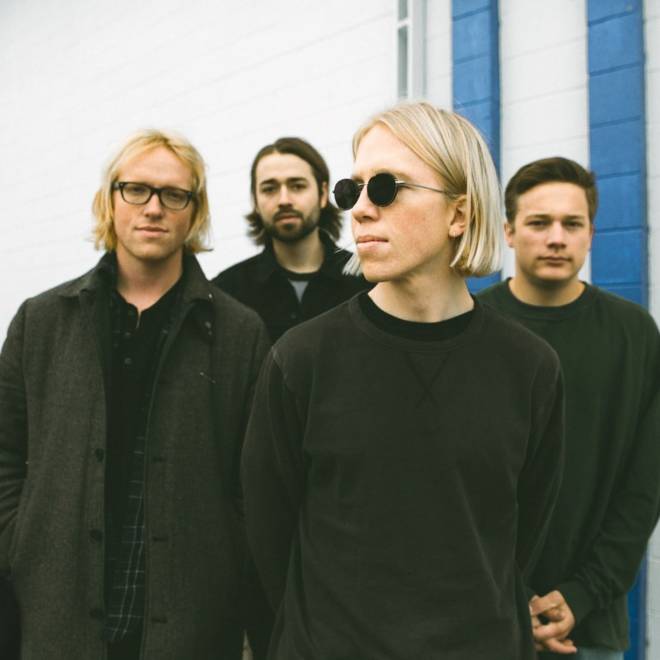 Slow Caves - Poser
---
2017 was fantastic year for Slow Caves. The Colorado surf/indie rock quartet, consisting of two pairs of brothers, toured all over the country playing nearly 100 shows. And with the release of their new song, "Poser," they're out to do it again. They've started the new year off with an honest yet cheery declaration: "I'm a poser, I'm so free!" Getting a little attention in the world of independent music comes with an insurmountable list of requirements (anyone else having nostalgia fatigue, too?). Slow Caves hangs on to the older influences and images they love ("Acid wash is the classic posh") and if that means they're not cool, then consider us posers, as well. Make sure to check out the band on tour starting at the end of January.
—
Brett Myers
on January 17, 2018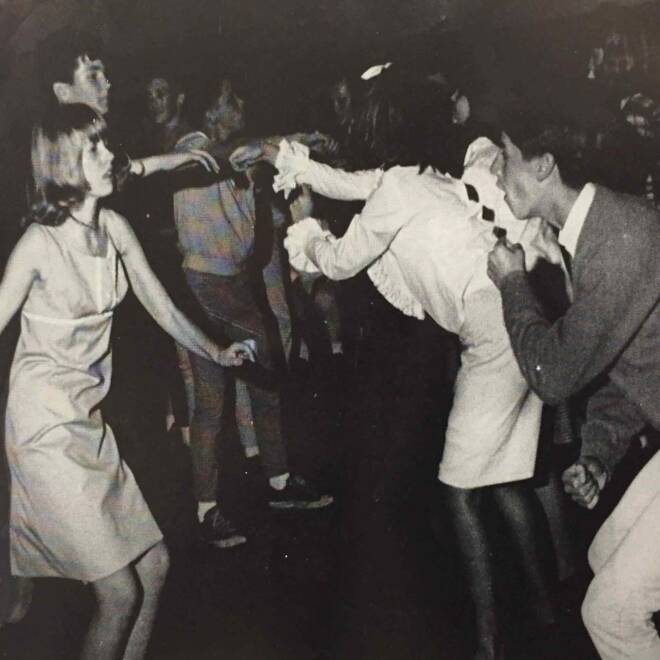 Sjowgren - Stubborn Forces
---
Sjowgren, the band whose Scandinavian-esque name and music belies its Bay Area origins, has an enigmatic and insular online presence. Since releasing Demos in 2015, the band's members remain anonymous. Likely, the sleight of hand means to plop your ears and attention fully into the music. So let's get to it: rhythmically throbbing and vocally delicate, "Stubborn Forces" struts evolving production choices, but reinforces the simple fact that this band exudes incredibly tender pop refrains.
—
Devon Sheridan
on January 17, 2018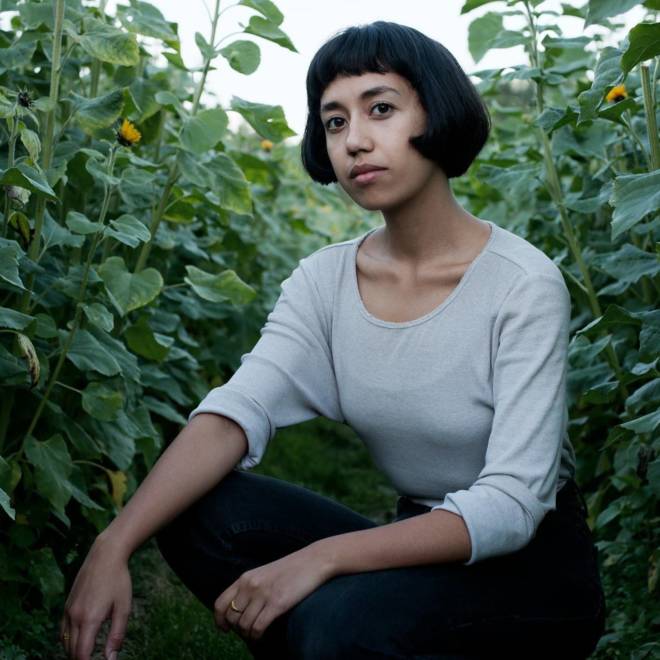 Haley Heynderickx - Untitled God Song
---
Portland folk singer-songwriter Haley Heynderickx has a keen attention to detail and the ability to absolutely captivate with her melodies. "Untitled God Song" is comedic and charming as she grapples with her relationship to God, who is in this case, presented as a woman with a knockoff Coach bag and "big hips and big lips." Though the song is loaded with a ton of questions and uncertainty, it is still so strangely comforting, prompting us to see the infinite in things that once seemed ordinary. Heynderickx sings, "my web is still spinning / you can't see it yet," as she weaves her own web around us, making everything feel slightly more settled in its place. Look out for her album I Need To Start A Garden out on 3/2. 
—
Nicole Rodriguez
on January 17, 2018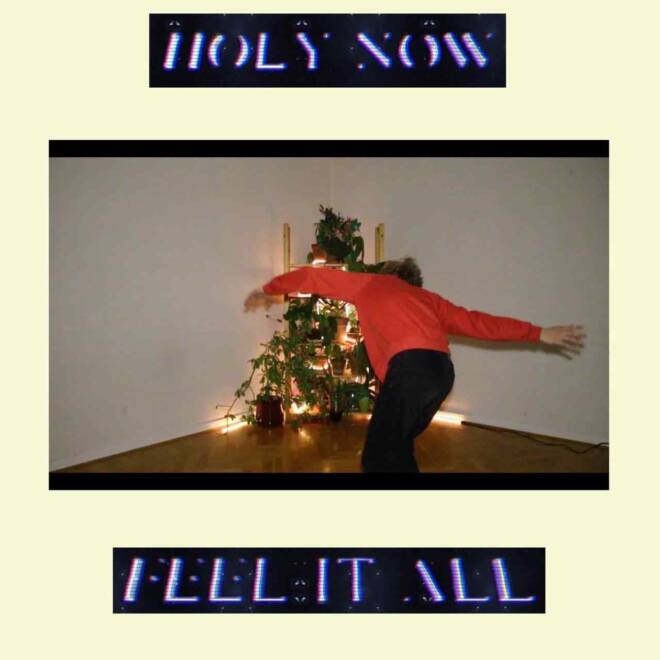 Holy Now - Feel It All
---
Swedish indie pop band, Holy Now, ushered in the year with new single "Feel It All." With a sense of nostalgic euphoria, this song is a joyful plea for ease and mindfulness. Keep an eye out for their new album coming out later this year!
—
Dara Bankole
on January 17, 2018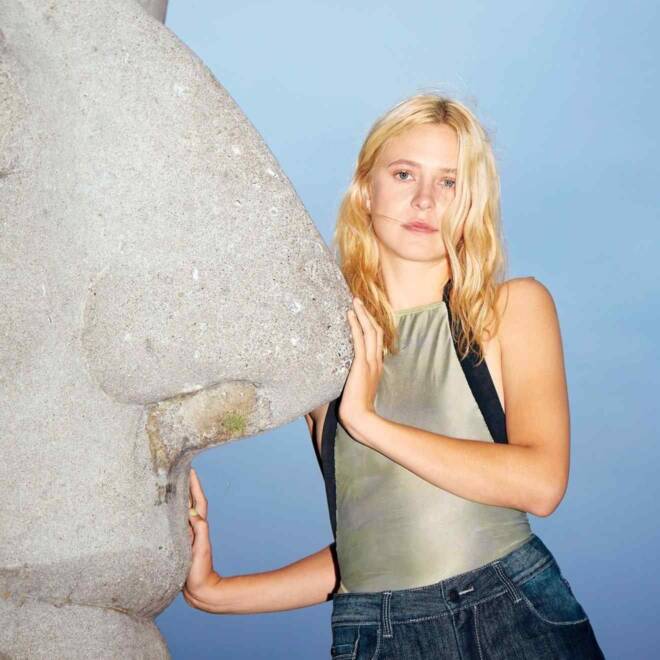 Helena Deland - There Are A Thousand
---
Singer-songwriter Helena Deland from Montreal creates sweet, sweet melodies. "There Are a Thousand" is just one of them, her latest since her 2016 EP, Drawing Room. Deland's voice is light and airy, reminiscent of hazy day dreams. She brings this easygoing attitude to "There Are a Thousand," giving serenity to any overcast day.
—
Natasha Cucullo
on January 17, 2018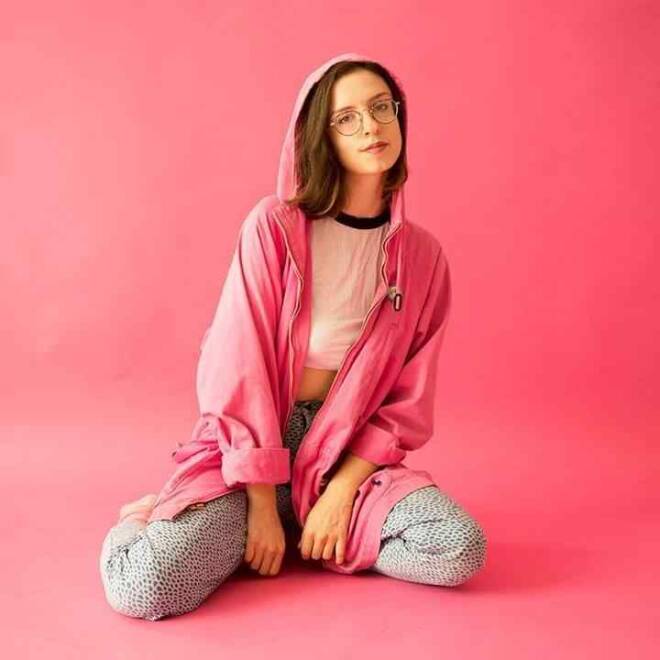 Stef Chura - Speeding Ticket
---
Stef Chura's debut album Messes was arguably the greatest hidden gem of 2017, and we are so excited for it to resurface this February via Saddle Creek. "Speeding Ticket" shows off Chura's 90s-alternative influences which are not only heard in this song but all over her debut album. There's no doubt that you should have your eye on this Michigan native indie rocker in the coming months. 
—
Dara Bankole
on January 17, 2018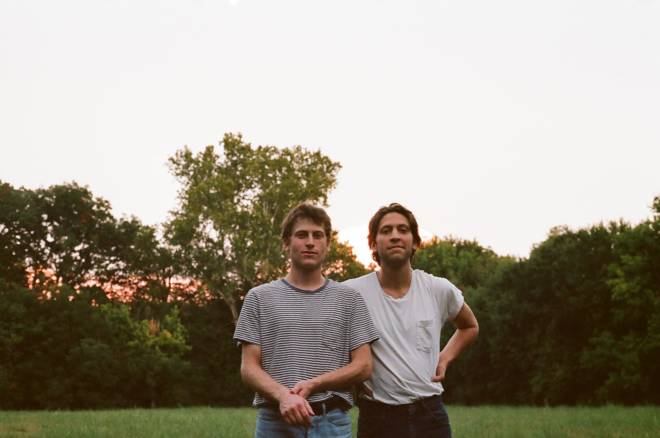 Hovvdy - Cranberry
---
The Austin duo Hovvdy's new single, "Cranberry," is an exercise in emotion through minimalism. Doubled vocals sing over hushed guitars, as a bright synth steeps the song in memory. According to Charlie Martin of Hovvdy, "Cranberry" is about becoming a "better listener and, more generally, being willing to make changes in yourself to be a better person, friend, partner." It's a rare song that is at once deceptively simple and disarming.
—
James Liance
on January 16, 2018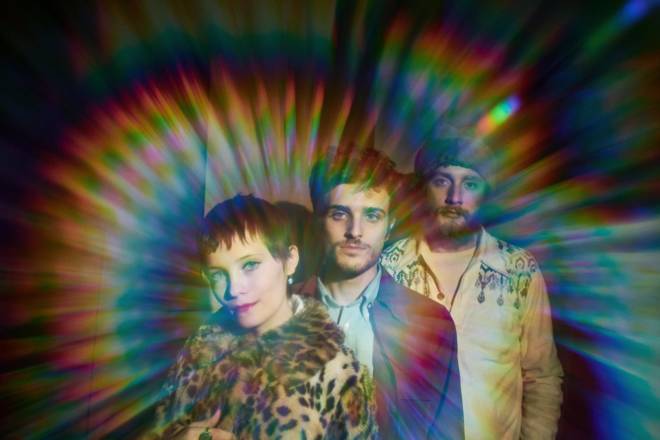 The Shacks - Audrey (Spending All My Time With You)
---
The Shacks are a refreshing burst of sunshine in these dreary winter months, and tracks like "Audrey (Spending All My Time With You)" are like a warm hug amid the relentless cold. Perhaps it's their youth (the band is barely in their 20s), but there is a refreshing simplicity and idealism to their sound. They harken back to the romanticism of '90s shoegazers Slowdive, who, unsurprisingly, were also influenced by the same '60s bands that are present in The Shacks' sound. More sunshine, please!

—
Jenny Gumbert
on January 16, 2018