Buzzing Daily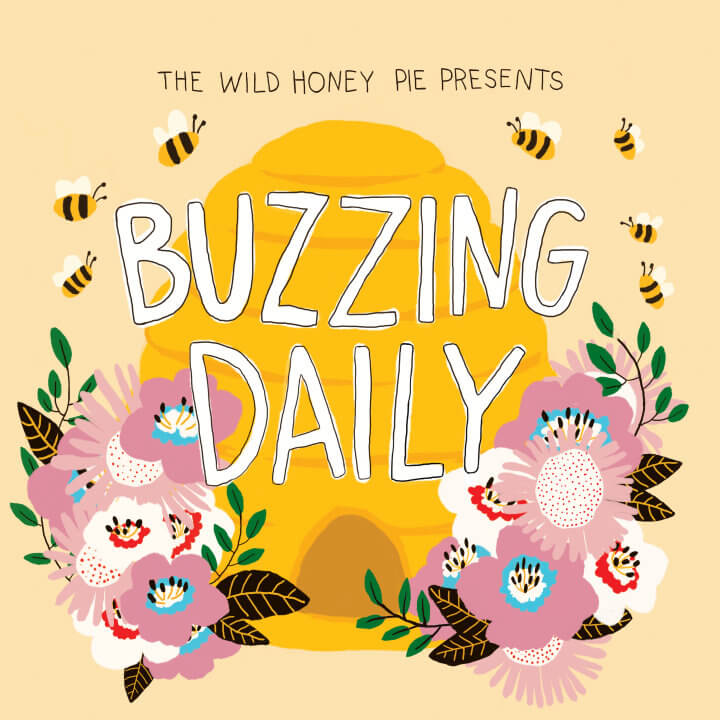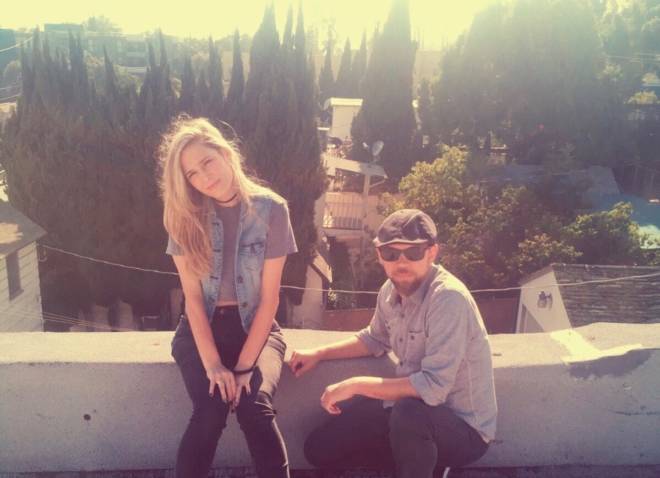 Tiger March - Nobody
---
Los Angeles power couple Annie and Matthew Gleason make music together under the name Tiger March, and have just released their newest single "Nobody." Like a harmonious duet between Beach House and Passion Pit, the spritely single fills your imagination with airy guitar strumming and fairylike synths straight out of your sweetest dreams. Under the surface, however, it tells a story of standing up to someone that hurt you and letting them know they're no longer welcome. Annie brightly croons, "You're nobody and you're not my friend," over and over, like she believes in herself for the first time. Their LP, Hold Something, drops March 23 and here's hoping it's full of deliciously tunes like "Nobody."
—
Brett Myers
on March 16, 2018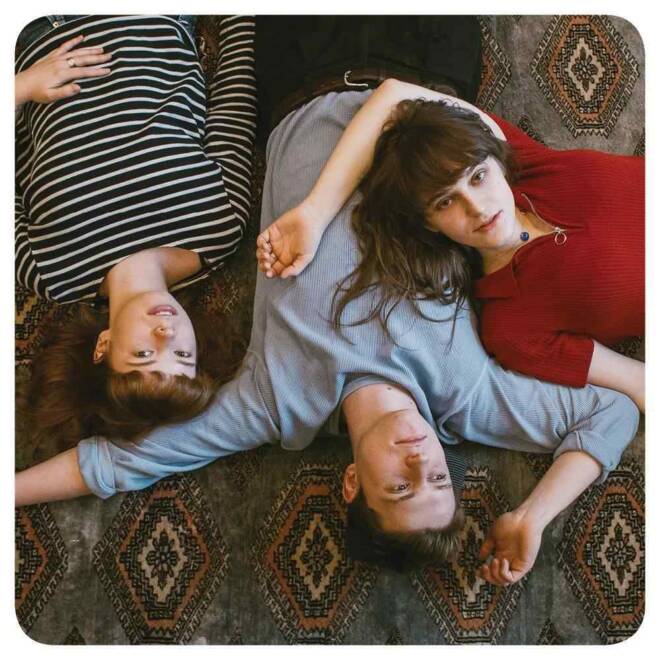 Our Girl - Our Girl
---
British trio Our Girl recently released a self-titled single that scores points in spunk, quality and relevance. In a world addressing the "Me Too" and "Time's Up" movements, this song seems to be the simple reminder to all women: "Don't be so kind" if it means sacrificing your own comfortability. In a plea for honesty and openness, ("I'm fine, are you okay?/ You promised to tell me how you were") "Our Girl" seems to be written for those of us who would rather not vocalize how we actually feel. While making it sound easy, Our Girl mixes both big rock and roll vibes and a tough theme to make a song that voices frustration. Nevertheless, it ends in a somber and gentle way, making us remember that sometimes these conversations occur in the quiet moments, away from the campaigns and the headlines, with the comfort of a friend who will listen.
—
Dara Bankole
on March 15, 2018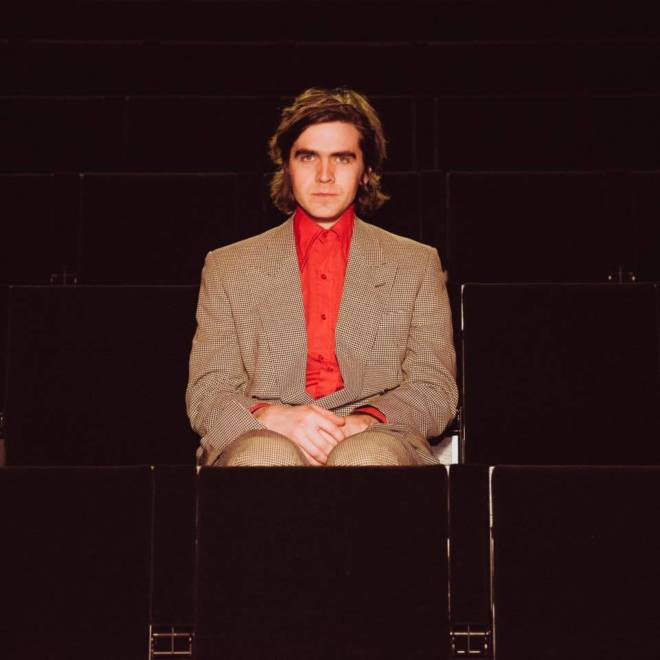 Cut Worms - Don't Want To Say Good-bye
---
"The cut worm forgives the plow" is a famous quote from English poet William Blake. Though it has gone through many interpretations, the implication is that sometimes, there must be sacrifice in order for any growth to happen. Cut Worms is also the name for New York's Max Clarke, whose rock music takes on Romantic and Symbolist poet tradition to talk about his own personal situations. "Don't Want To Say Good-bye" is the first single from Cut Worms' upcoming album Hollow Ground set to be released May 4 on Jagjaguwar. "Don't Want To Say Good-bye" feels like a song that could have been written at any time in any place. It tackles that very specific feeling between not knowing "if it's real or just pretend" and not wanting to leave someone behind. In just under three minutes, these complicated emotions rise to the surface in the guise of high-spirited guitars and catchy melodies. And though no one ever really wants to say good-bye, sometimes that is the only way for us to grow. 
—
Nicole Rodriguez
on March 15, 2018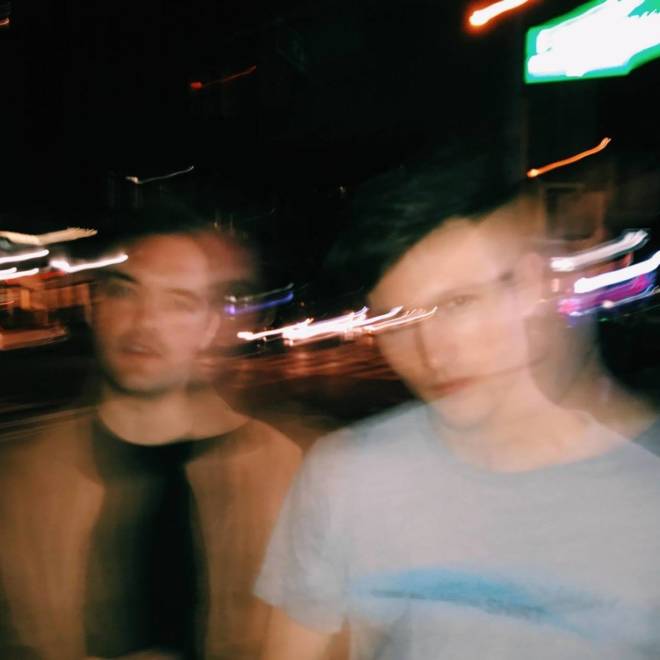 Prelow - Fun To Give In
---
A relatively simple track from this New York-based due, Prelow, "Fun To Give In" evokes that lazy Sunday vibe; it's like lying around and thinking about all the stupid things you did over the weekend. "Fell out of my mind today/ I kinda like the view," floats along above the ambient choral chords and Space Invaders-like sound effects. The beat keeps you in this mood throughout the whole song, and the dreamlike state is reinforced by the cloud of synths in which the duo immerses you
—
Grace Eire
on March 14, 2018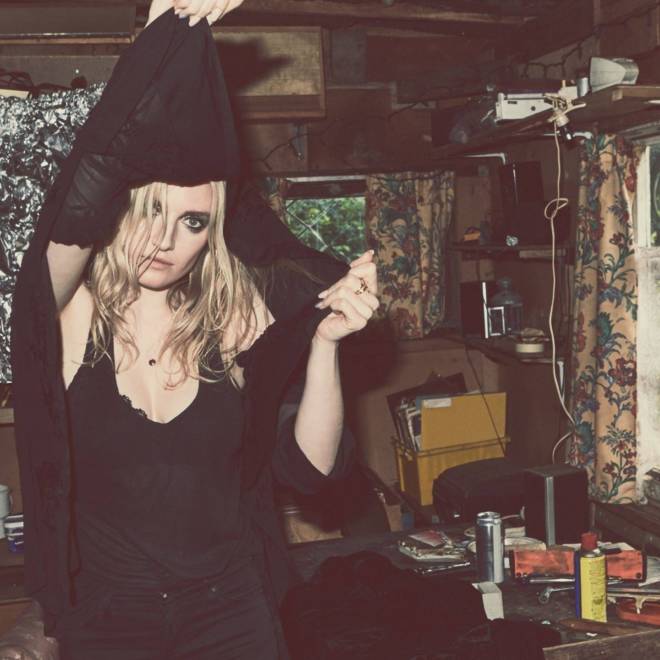 Hero Fisher - Lonely
---
Isolation beautifully swallows British singer Hero Fisher whole in her newest single, "Lonely." And despite such a simple, revealing title, the track is anything but straightforward. Like loneliness itself, it burns slowly like a desert sunrise. An electric organ and frizzy synths haunt the backdrop of Fisher's fragile vocals akin to something that could score the sci-fi show Westworld. The sparse beat saturates an emotionally barren landscape with dread while also honing on the singer's very personal story of depression. Similarily, it's a song that could silence a stadium full of fans as well as orchestrate a night at home alome sulking in the solitude of modern life. Fisher's sophomore album, Glue Moon, drops later this year and if "Lonely" is just a taste, then the final product will be a haunted house of gloom.
—
Brett Myers
on March 14, 2018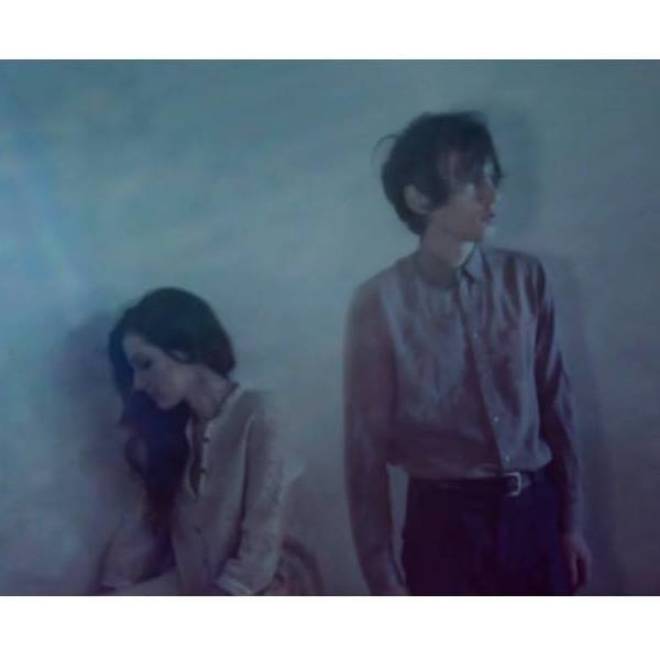 Exitmusic - I'll Never Know
---
For fans of all-encompassing textures, we have a real heartbreaking treat for you! Exitmusic started out as a shoegaze project between newlyweds Aleksa Palladino and Devon Church to document their romantic journey. Their marriage recently came to an end, but the duo managed to put together one last record called The Recognitions (out April 20) with "I'll Never Know" as its first grandiose single. Spacey synth pads crash along a minimal electronic beat like ocean waves on top of a blown out bass guitar, but it feels like a slow motion, colorless day on the beach. Her words almost indecipherable, Palladino's voice cries through extraterrestrial distortion as if drowning in her own sorrow as it all becomes too much by the end of the song. It's an impeccably produced track that could fuel the same amount of emotions with or without lyrics. What a shame that such beautiful music had to come from such pain.
—
Brett Myers
on March 13, 2018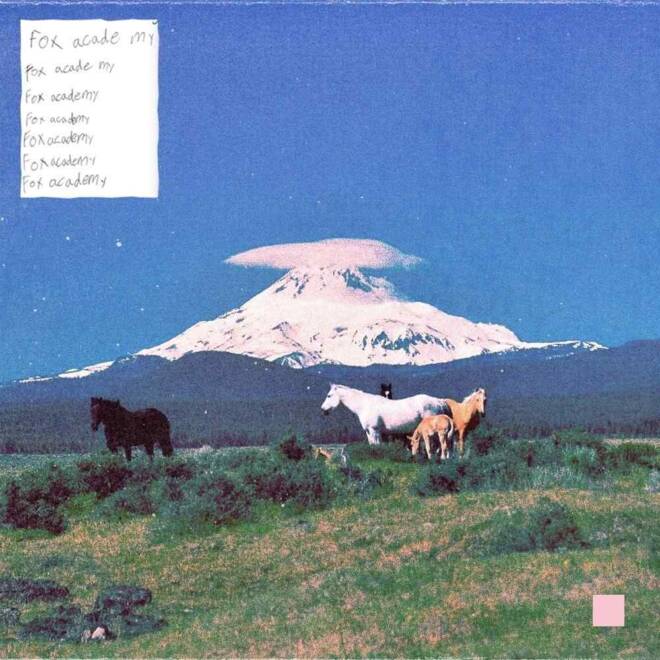 Fox Academy - Absent
---
"Absent" is the kind of song you'd hope to find in your favorite indie movie. This single by Fox Academy came out last month in preparation for their new album. The band consists of Michael Todd Berland and Christian Novelli and they released an album just last April called Saint Molly that you can find wherever music is sold. "Absent" sits in a beautiful place that is both absent-minded and fully self-aware all at the same time. And while it's full of juxtaposed thoughts ("Possibly live again/ Mad at the wind again.") and ("I'm not here/I'm not there") somehow it makes complete sense, in a way only a song can convey. Opening with gentle guitar picking and layered vocals, the warm texture of the song is felt from the very beginning and carries through the rest of it. While I can't pinpoint exactly where "Absent" takes you to, I do know it's a place you'll want to stay and rest a while.
—
Dara Bankole
on March 13, 2018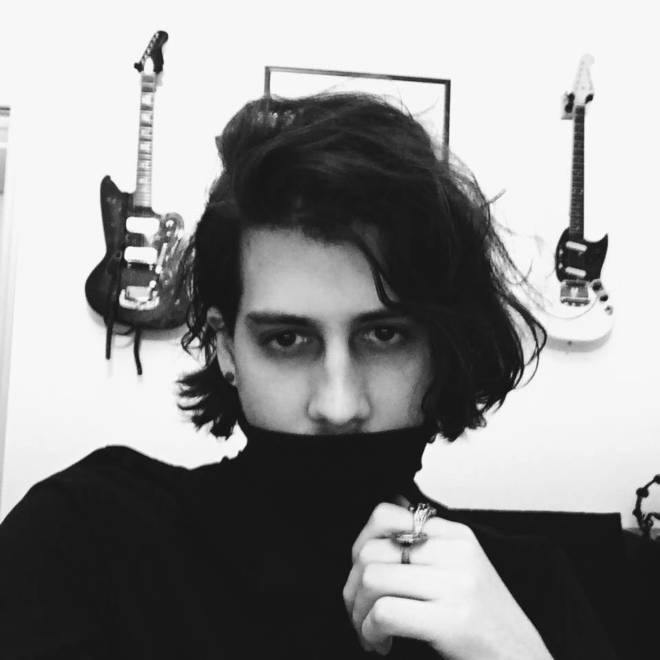 Vlad Holiday - Children
---
"Do you remember the world when we were children?" When life becomes too hard to bear, we all curl up in bed and mourn the loss of the simplicity of being young. And we remember our childhood to be so blissful and carefree that adulthood always feels like a let down. Vlad Holiday, previously of Born Cages, and his new single, "Children," captures those early memories like a tearful car ride late at night. With a dreamy, electric hook that tugs at your heart like the coziest sunset, Holiday tries his best to repress the pain of adulthood. "Lie to me and say goodnight / It'll be alright," he moans as the beat breaks down. It's a heartbreaking sentiment, one that we all carry with us, but it's one that we learn to deal with and even find joy in.
—
Brett Myers
on March 12, 2018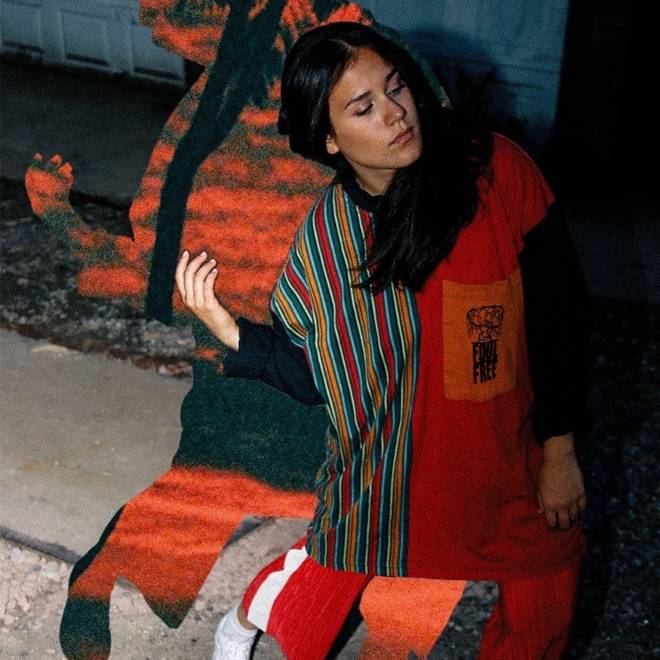 Malena Zavala - A Vision That's Changed
---
Standing out as a singer-songwriter isn't an easy feat — vocalists with guitars are about as common on the internet as "hey girl" memes. That makes it all the more exciting when you find an artist like Malena Zavala, the free-thinking musician and filmmaker based in London and the voice behind "A Vision That's Changed," the clearest demonstration yet of her pop sensibilities. Her newest single is a wistful, longing capture of post-relationship grief, and over five minutes, it moves from an intimate regret to a fuller chorus with perhaps just a tinge of acceptance. Beautiful as it is beguiling, "A Vision That's Changed" demonstrates that Malena Zavala has the intangibles.
—
Matt Megan
on March 12, 2018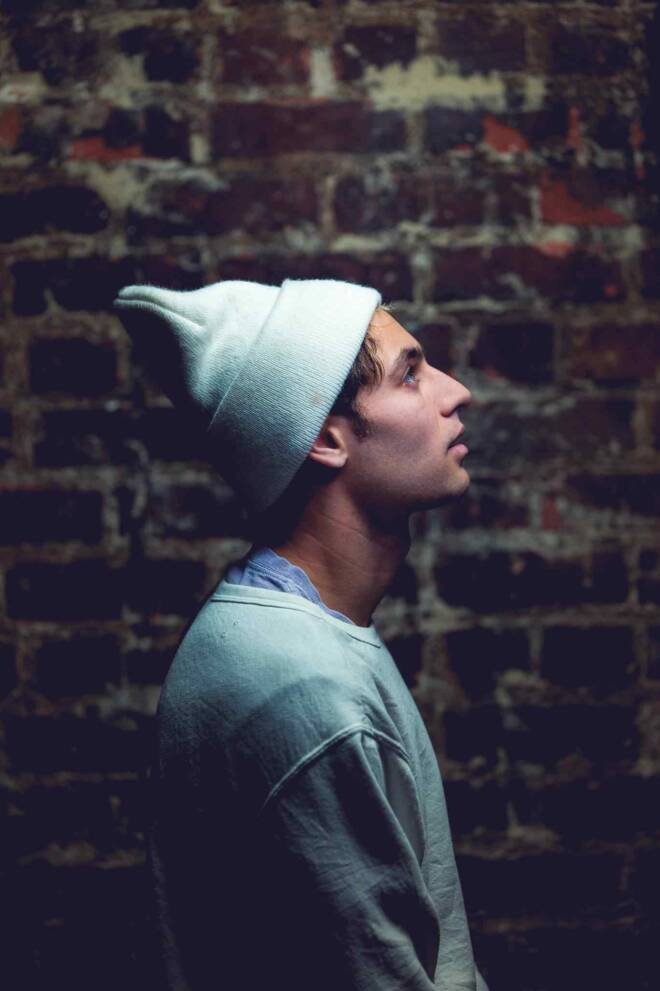 Yoke Lore - Fake You
---
Adrian Galvin's brand of indie pop is full of light. Performing under the moniker Yoke Lore and previously of Yellerkin, he has won over the hearts of so many listeners with his bursting melodies and that lonely banjo. His most recent single, "Fake You" plays with the idea that how we perceive people and things may not always be accurate. The song is set right in Brooklyn, where Galvin sings, "you're the broken wall I wail to" and imagines that in hard times, this "you" will be "clouds over slick moss." Though the sentiment of building a "fake you" may seem lighthearted as Galvin belts it out, it's actually weighted with something much deeper. Yoke Lore has a knack for taking these feelings of loneliness and uncertainty and turning them into songs full of energy, somehow always finding a way to lift us up. 
—
Nicole Rodriguez
on March 12, 2018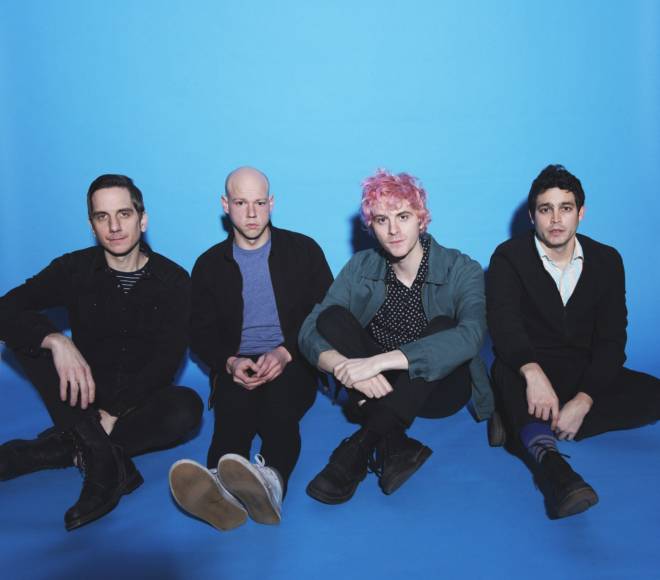 The Dig - Nothing In This Town
---
With acts like Tame Impala blowing up, psychedelic rock has made a totally far out return! And The Dig, a four-piece band from New York, prove they're one of the sweetest acts with their newest single, "Nothing In This Town." Like its album cover, the track glows light pink over a beat that bounces along a deep, chill bass line."Nothing In This Town" also serves as the second entry in The Dig's yearlong project to release their two new EPs, Moonlight Baby and Afternoon With Caroline, track by track each month. So sit back, chill out and enjoy some smooth songwriting all year. 
—
Brett Myers
on March 12, 2018