Buzzing Daily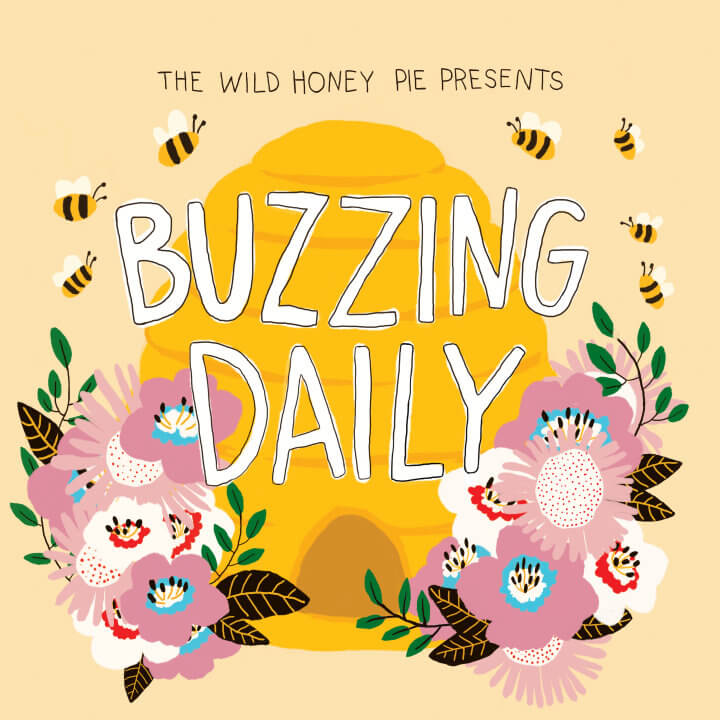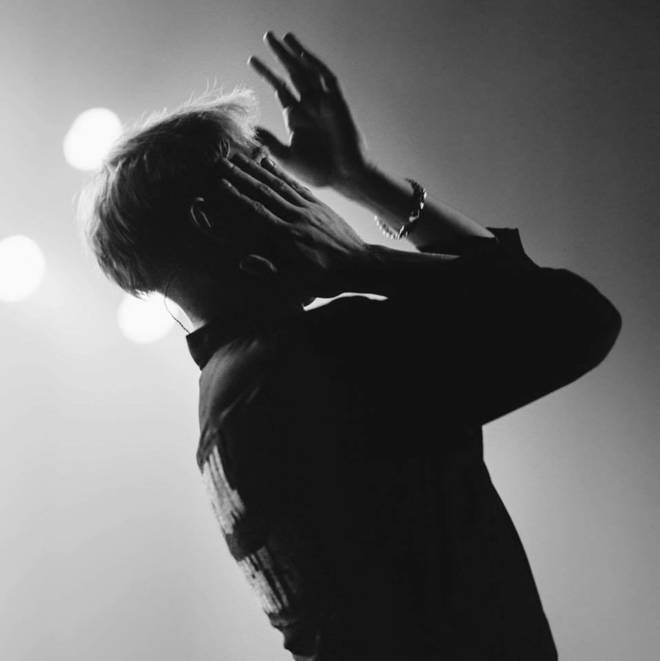 The Drums - Meet Me In Mexico
---
There's nothing more encouraging than seeing an artist care about the world. Especially an indie artist who's willing to forgo money to help others. The Drums recently released a groovy jam called "Meet Me In Mexico" and all the proceeds from the track will be sent to two Mexican organizations dedicated to helping those affected by last year's devastating earthquake. In a statement, singer Jonny Pierce "had reached a mountaintop of frustration with Donald Trump and his Country Club of Dumb Americans" and felt a need to escape from the States. Sonically, it's a fast, almost frantic track in typical fashion from The Drums. Featuring more synths and vocal loops than usual, "Meet Me In Mexico" feels ready for an indie disco floor. One where you can dance knowing you're doing it for a good cause.
—
Brett Myers
on March 6, 2018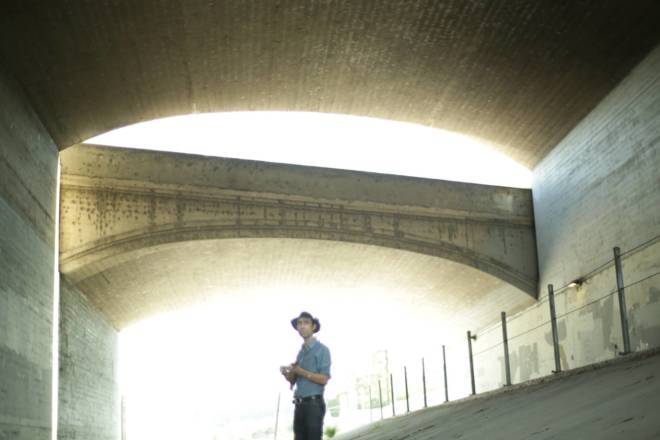 Andrew Bird - Distant Stations
---
"I sing lost songs from nowhere," John Darnielle wrote many years ago. In a new compilation album, Andrew Bird covers the lost song "Distant Stations" from the Mountain Goats' record All Hail West Texas. The record, entitled I Only Listen to the Mountain Goats, features renditions of the Mountain Goats songs by artists such as Laura Jane Grace and Mothers. "Distant Stations" is a tongue-in-cheek nod to the original, pairing Bird's sweet sensibilities with overdriven guitar and Darnielle-esque spoken word lyrical delivery. Pre-order the entire album here.
—
Kaycie Satterfield
on March 5, 2018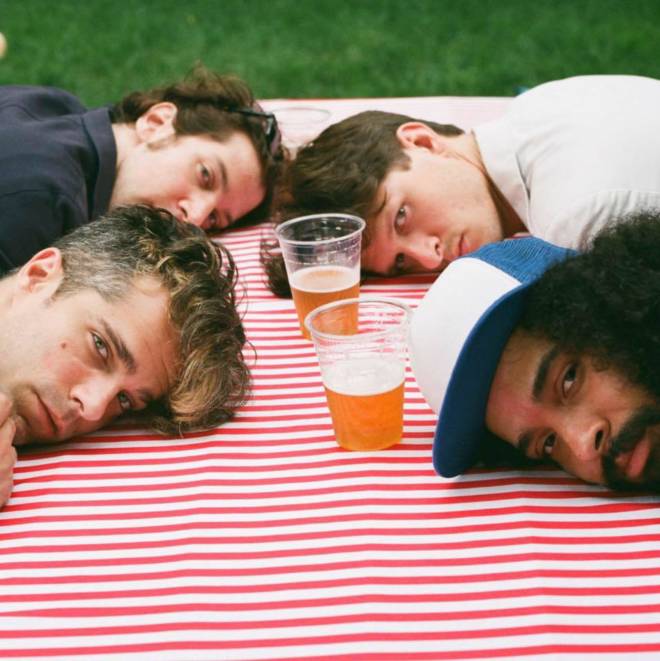 The Boobies - Carried Away
---
Masterfully recorded at the lovely The Creamery Studio in Greenpoint, Brooklyn and included on The Creamery Mixtape 2.O, "Carried Away" from The Boobies is everything you could want from an upbeat garage-pop track. Coming in strong with a catchy, surfy guitar riff and quickly exploding into bottom-heavy drums, the song still has so much room to grow as it moves forward, eventually leading up to a growl: "come on baby get back in bed" during the chorus. This song is packed full of grit while also giving off a very polished pop sound, and you can really sense the feeling of getting all caught up and carried away in a relationship as the mellower verses lead into the wailing choruses.
—
Grace Eire
on March 5, 2018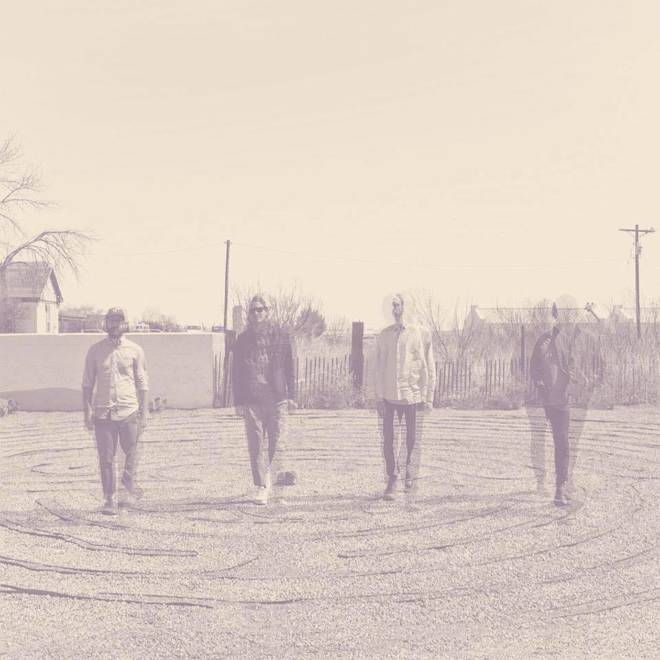 Dungen & Woods - Turn Around
---
Of magic and Marfa, "Turn Around" is the fruit of two bands' dreamy Texas getaway. Every year, independent label Mexican Summer hosts a recording residency at Myths multidisciplinary cultural program. In 2017, Dungen of Sweden and Woods of Brooklyn set up shop in idyllic Marfa to create together. The two bands, kindred psych-rock spirits, came up with an atmospheric, dream-like track that's surely in tune with the vibrations of Marfa. You can pre-order the whole album here. 
—
Kaycie Satterfield
on March 2, 2018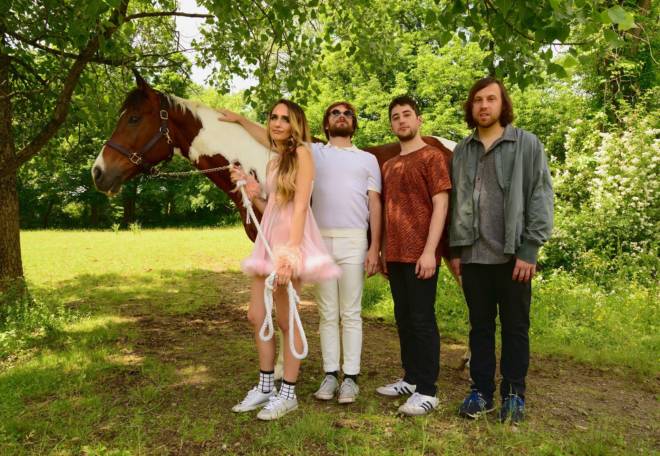 Speedy Ortiz - Lucky 88
---
Speedy Ortiz just announced their third album, Twerp Verse, and, with it, they've unleashed a sleek anthem by the name of "Lucky 88." For the new track, the indie four-piece have embraced haunting melodies and an old-fashioned synthesizer to pair with their garage-rock roots. The final product feels like a lament, mourning or, perhaps, even celebrating the end of an era. "I don't care anymore," Dupuis sighs continually throughout.  She's tired of "the sick pup who created [her]" and it's time to move on. It's a bit cryptic and, yet, surprisingly topical as more and more of the people we used to idolize reveal their true colors in the media. Her heart is broken. But it had to happen.
—
Brett Myers
on March 1, 2018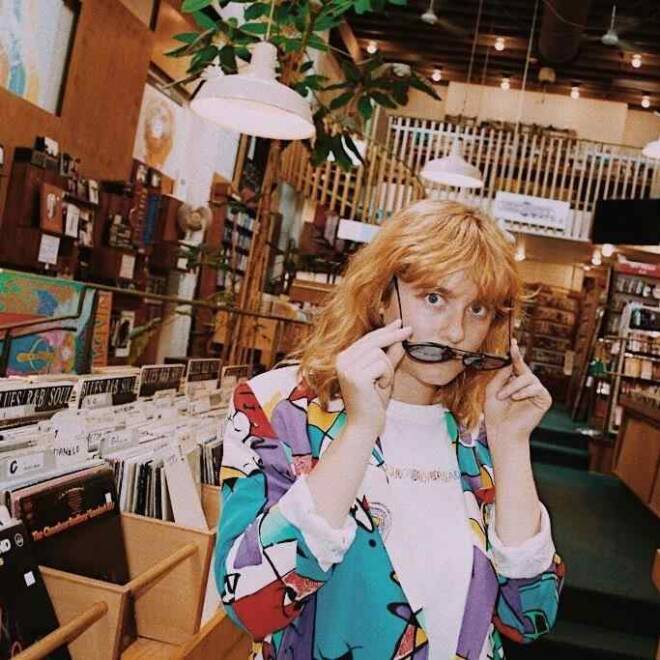 Haley Blais - Small Foreign Faction
---
A few weeks ago, Canadian singer-songwriter Haley Blais released "Small Foreign Faction," a single that is so well-crafted both musically and lyrically that it'll definitely put this new artist on your radar. It's a beautiful and intriguing ode to what happens when you take a reflective and honest look at who you are and what you're doing. "I never wanted anything / And I never got it," Haley repeats in the chorus. While these words are sung with ease, we can't help but wonder how Haley feels about these epiphanies. The song evolves musically, starting off with just Haley's voice, an electric guitar and a faint hi-hat, and then slowly builds up a to full band enveloped by synths and harmonies that are so in the pocket. Mixed with both light and heavy thoughts and motifs, Haley makes us realize that it's more than just okay to be exactly where you are right now, and so while "Small Foreign Faction" is a song about Haley, it easily seems like it could be about you or me. 
—
Dara Bankole
on March 1, 2018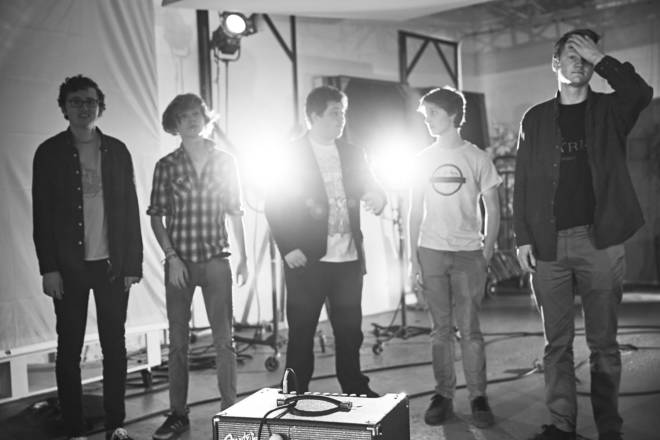 Been Stellar - Midwestern Holiday
---
Hailing all the way from Michigan to New York City, Been Stellar is the indie-rock band that you definitely want to keep your eye on. If you've never heard of them, their latest single, "Midwestern Holiday," is the perfect place to dive into. The song explores themes of nostalgia and heartbreak that are lightheartedly reflected through their instrumentals, creating a sort of balance within the track. With catchy guitar licks and a bit of vocal distortion, similar in style to The Strokes, Been Stellar effectively paints a relatable narrative within a sonic world that will definitely get your head bobbing along.
—
Haylee Zalewski
on February 28, 2018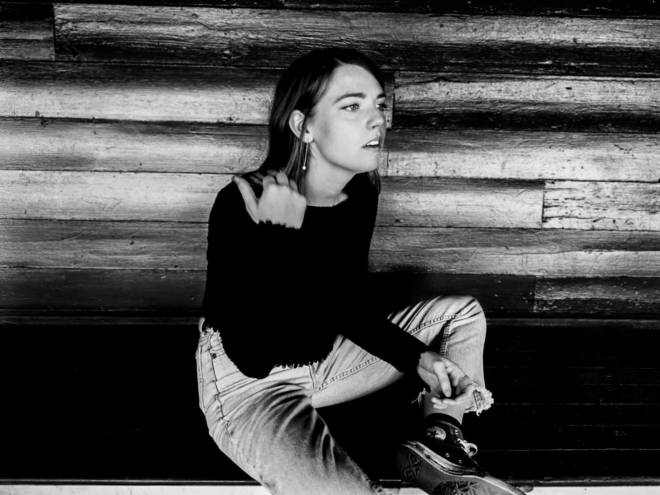 Angie McMahon - Missing Me
---
There is a fire that burns within 22 year-old Angie McMahon. It can be felt underneath the surface of her songs and climbing through the breaks and tremors of her voice. This Australian singer-songwriter released her debut single "Slow Mover" at the end of 2017, putting her on the map as a force to be reckoned with. But now, with her new single "Missing Me," she has proven this wasn't just a lucky strike. It's no surprise that her inspiration comes from songwriters like Bruce Springsteen and Tom Waits, because as fresh and modern as her music feels, it runs deep with the influence of the classics. Augmented by her dynamic melodies and emotional vocal performance over electric guitar, this song is quite simply undeniable. It's obvious that this is just the beginning for Angie McMahon, but it feels like the fire she has lit will soon become colossal. 
—
Nicole Rodriguez
on February 28, 2018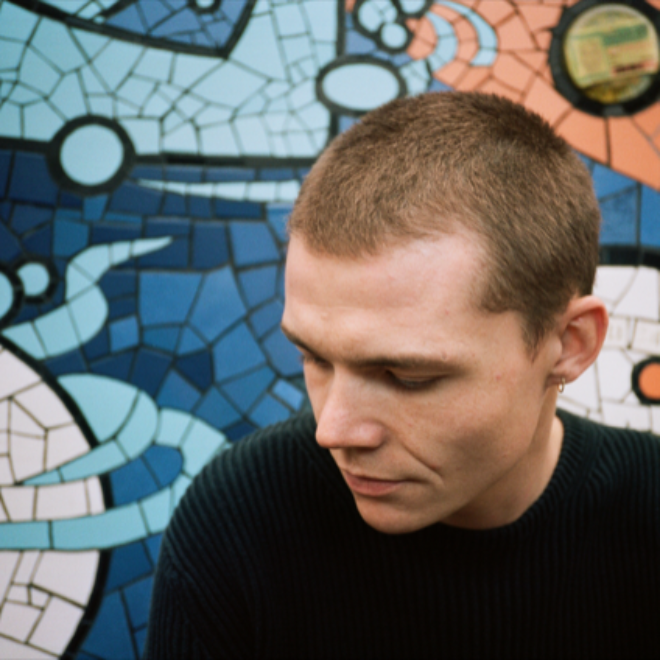 Westerman - Confirmation
---
In an era where every note is methodically crafted in the studio, it can be easy to mistake labored work for precocious inspiration. Westerman doesn't bother with that façade. On "Confirmation," the London-based artist bemoans the difficulty of creating something original — "Trying and it just won't work / And I can't understand it." Indeed, the song's production shows an artist who is in transition: 808s and synths have replaced the fingerpicked guitars that defined his earlier tracks. Despite his concerns, though, Westerman's newest single shows maturation that extends beyond new instrumentation. His melodies are tight, the hook is playful (check out how he accents the word "easier"), and the Frou Frou-esque chorus of vocals that joins at the end is, simply put, lovely. Westerman is still developing his voice, and we're lucky enough to be along for the ride.
—
Matt Megan
on February 28, 2018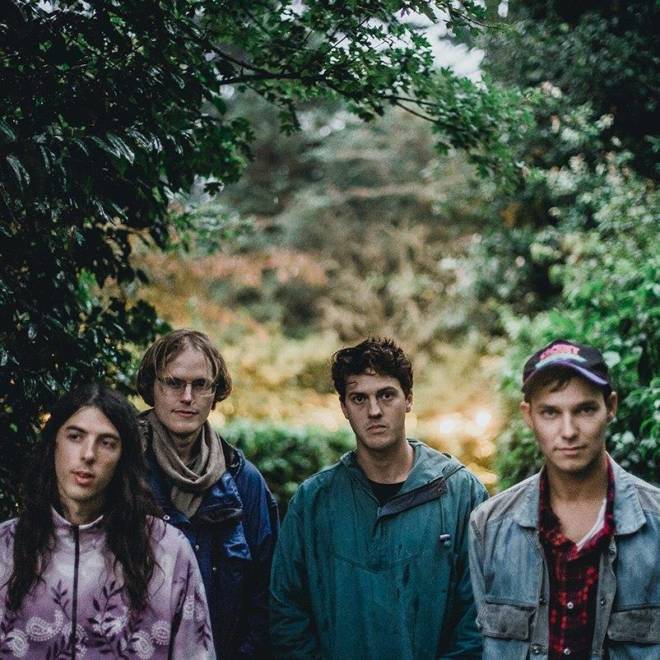 Nap Eyes - Dull Me Line
---
"I try to say a little prayer, but there's some bitterness in my hair." Nigel Chapman delivers the cryptic line with the effortlessness of a spring day. "Dull Me Line" is thoughtful social witticism poised among campy, guitar-driven alt-rock. What sounds familiar, effervescent and sunny is teeming with earnesty. I'm Bad Now, Nap Eyes' third studio album, will be released March 1 on Paradise of Bachelors. You can pre-order here. 
—
Kaycie Satterfield
on February 27, 2018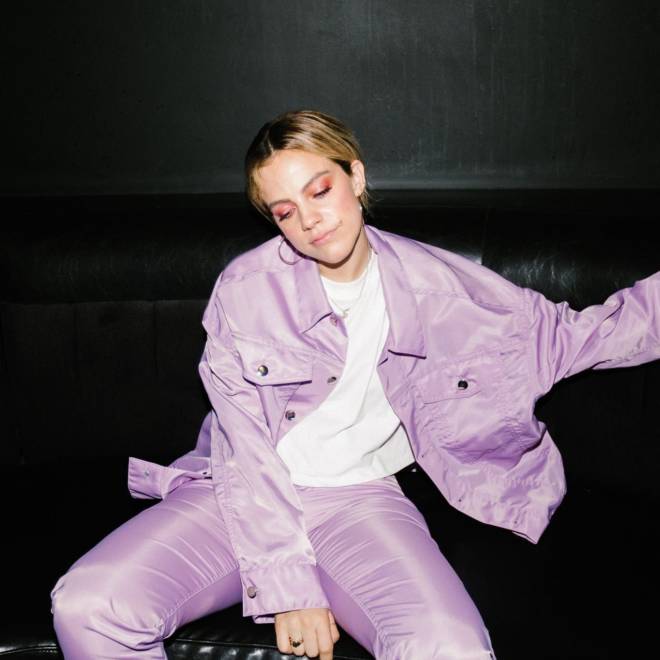 Riah - Prom
---
The new generation of pop artists have shattered the definition of pop music. Gone are the days of overblown and overproduced beats. Artists like Lorde have filled stadiums with atmospheric and sparse arrangements and exquisite lyrics. Up next to the plate is 26-year-old indie-pop singer Riah and her newest single "Prom." The track vibrates in your ears with a beat that feels prepared to explode at any moment. The beauty, however, is that it doesn't. The beat builds and builds, painfully so as per the lyrics, and simply fades away by the end. The synths and guitar strumming remain muffled behind Riah's delicate yet powerful vocals as she croons, "Don't wanna call / But I'm thinking about you." "Prom" outlines the heartbreaking feeling of wanting and, appropriately, leaves you wanting more.
—
Brett Myers
on February 26, 2018