Buzzing Daily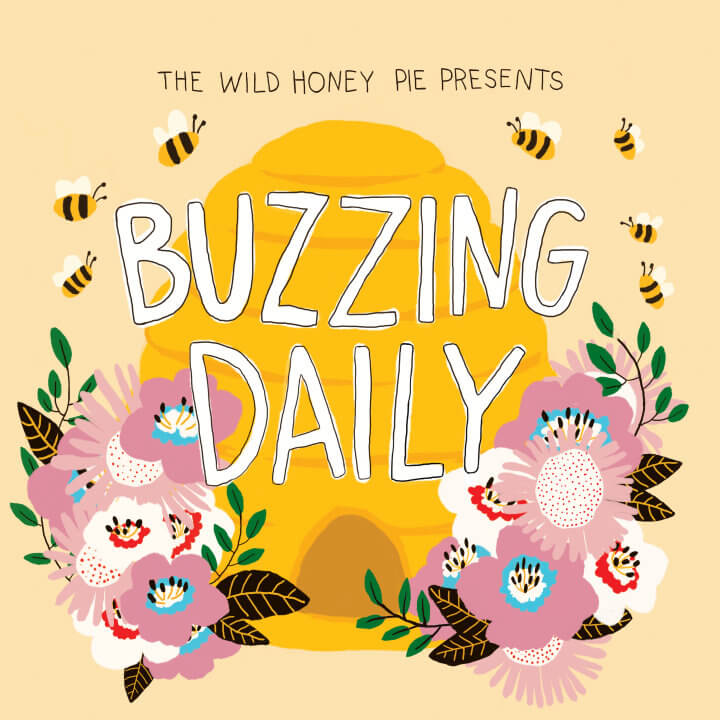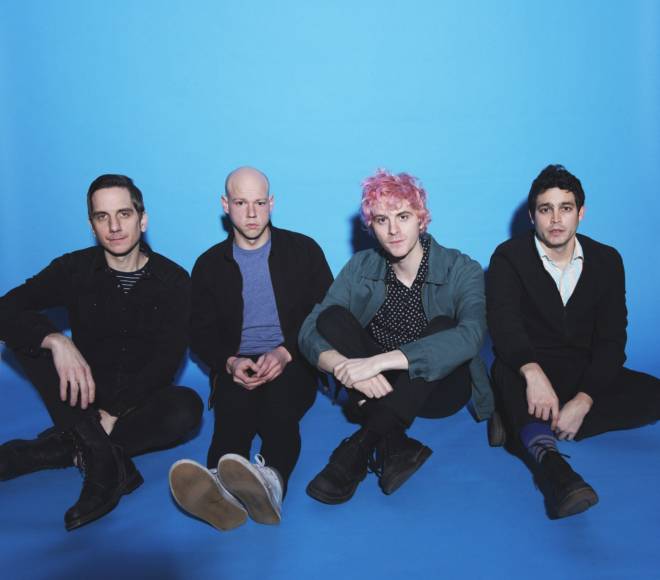 The Dig - Don't Stop Running
---
The Dig's new single "Don't Stop Running" is a nearly perfect song in our eyes. It has the perfect balance of funk, psychedelia and rock-pop. What's not to love? It starts with a rhythmic verse as the lyrics croon "Don't stop running" on repeat. Then it switches into a smooth, catchy chorus. It continues to seamlessly switch back and forth between the two and ultimately makes for a buttery, infectious tune. This is a song you can blast throughout the apartment first thing in the morning — it has that positive tone to it that's bound to perk you up. Follow The Dig through their "Year of Music" and catch Afternoon With Caroline their second of 2 EPs released this year out October 19.
—
Kirsten Spruch
on September 21, 2018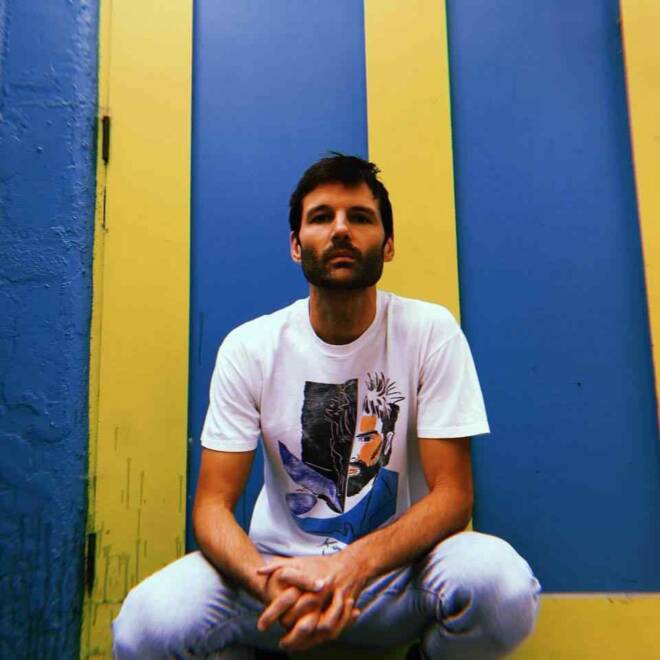 Bay Ledges - Wherever You Sleep
---
"Wherever You Sleep" is the newest single from LA band Bay Ledges. With a psychedelic disco feel singer, songwriter and producer Zach Hurd creates a track that will get you moving. Written after a break-up "Wherever You Sleep" tells of the aftermath of trying to get over someone and how consuming it can be. "I think about it when I'm dancing / I'm think about it when I hear your song / I think about it when I'm asking / How did everything go so wrong?" With such strong retro vibes its no surprise that Hurd was raised listening to the greats — The Band, The Beach Boys, and Aretha Franklin. While Hurd is stuck with thoughts of his former love, he similarly leaves us stuck with this catchy tune in our heads. Catch Bay Ledges on tour with YOKE LORE this fall at these locations!
—
Dara Bankole
on September 14, 2018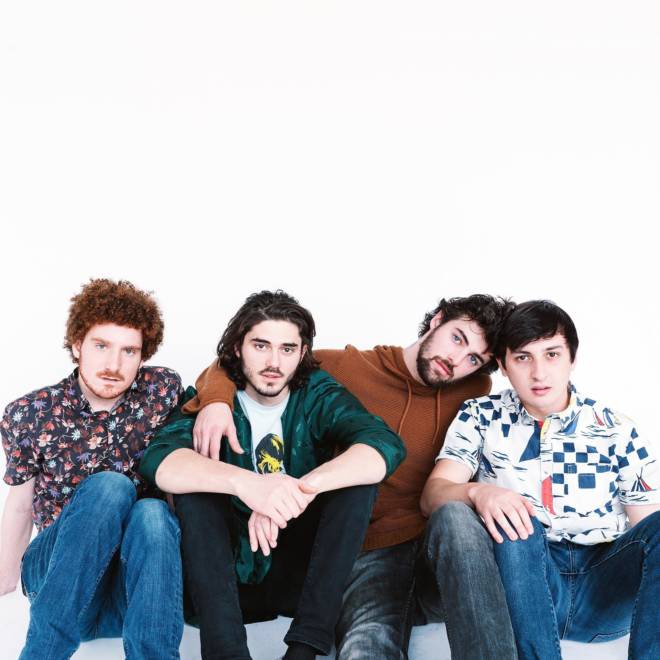 Active Bird Community - Unwind With Me
---
"What's the quota this month? How many lives will you disrupt?" Tom D'Agustino opens Active Bird Community's new single "Unwind With Me" with an absolutely scathing lyric, but there's no fiery rage in its delivery. Instead, D'Agustino's voice conveys a sense of disappointment, almost sympathy — it's an attempt to help this person put their life and relationships back together, not to scold them for their past mistakes. "I'm a thousand pounds scared / I'll fuck this up," he sings. Musically, "Unwind With Me" is (ironically) a tightly-wound tribute to the likes of The Flys and Manchester Orchestra, with its spiraled guitars and overall emotional crunch. The perspective flips in the song's second half, as D'Agustino picks up energy singing as the original addressee. "You can't unwind with me," he repeats — though, based on the quality of this track, we absolutely want to.
—
Michael O'Neill
on September 14, 2018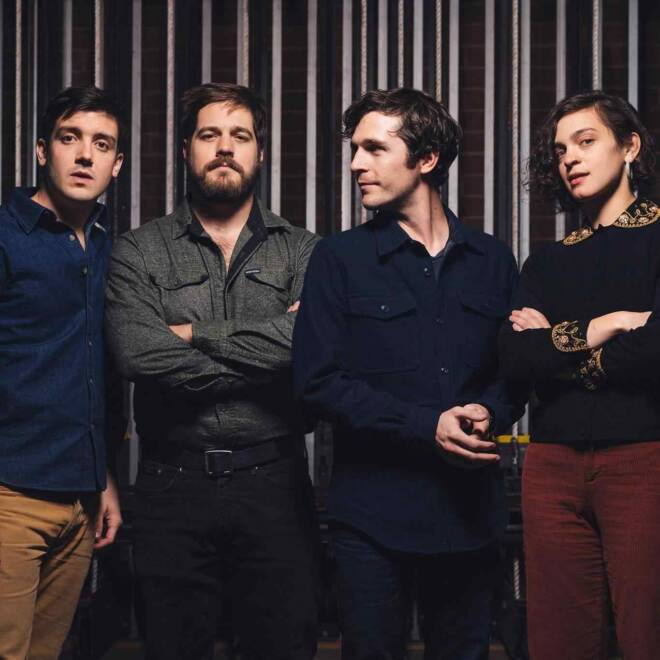 Mipso - People Change
---
It's a topic that's been up for debate for as long as time has been around — do people change? The fine folks that make up the indie-folk group Mipso tend to believe that they do. In this soft and nostalgic song "People Change," frontman Jacob Sharp wistfully sings that "people change when they walk away." Mipso is folk music at its very best. Telling us a story in the format of a song, "People Changes" stays with you the way tales do when they are full of heart and depth. As the song starts we are given a time frame, ten years have passed since he's seen this person he "used to love." Just as time has passed, so have feelings and hopes for the future. It's a confusing sort of emotion, missing someone while also being okay with the way life turned out without them. Chances are this song has a similar framework to a story in your own life and as you listen your mind and emotions will find in the gaps giving you the illusion that it was written just for you. 
—
Dara Bankole
on September 13, 2018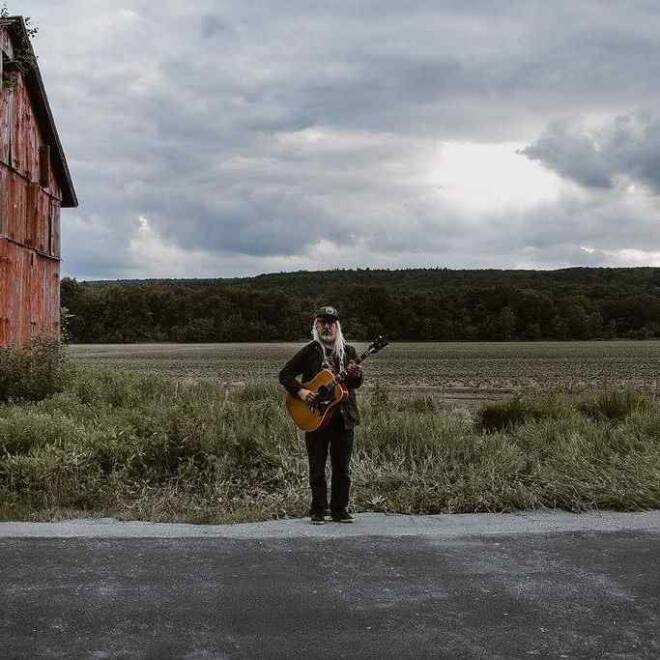 J Mascis - See You at the Movies
---
J Mascis will release his third solo album, Elastic Days, on November 9 via Sub Pop. The Dinosaur Jr. guitarist has released the lead single off the album, "See You at the Movies," his first solo work since the 2014 album, Tied to a Star. Mascis' new work is far warmer than much of his past work, with acoustic guitars and tenderly constructed rock chords culminating into an endearing folk-rock song for a new era of listeners.

"See You at the Movies" alternates between breezy strumming and piercing electric guitar solos, yet it is in the lyricism that listeners are able to understand the complexity of the work. The narrative examines a love story between two individuals existing on different planes of relationship realities, with the lead character of the work trying to examine his inability to ground himself in the relationship. The last lines of the work, "I kiss the freedom that you made / Still in shock and so it fades / Can't let go, so it just stays," end in a hopeless yet charming manner. This song leaves us excited to see where this narrative will lead in Mascis' new work, we can only hope it will remain as engaging and captivating as the single.
—
Samantha Weisenthal
on September 13, 2018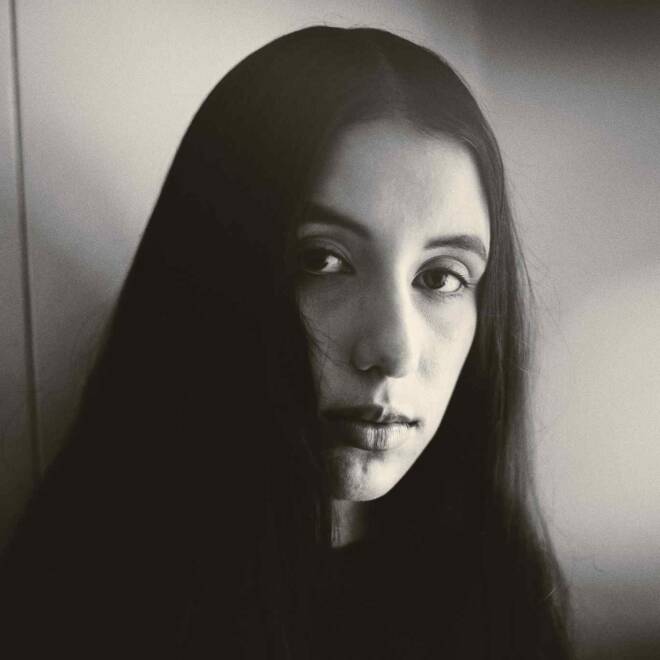 Loyal Lobos - Swim
---
As Andrea Silva aka Loyal Lobos would agree, most songs are inspired by intense emotions. In the world of indie-folk the most dominant of those emotions tends to be sadness. In her newest song, "Swim", Loyal Lobos grabs her sadness by the horns letting us and herself know that she has accepted it for what it is. Lobos crafts a delicate glass blown piece that looks into lost love, isolation, and what it means to move forward when your heart is always trailing behind you. Her words are heartbreaking yet incredibly honest — tastefully paired with shoegaze-inspired guitar and minimal to no instrumental production. In fact, the only sections of "Swim" that employ significant post-production are the vocals and the percussion that comes in more than half way through the song. "Swim" is exhilarating and calming all at once, it explores both happiness and sadness and the humanness of that dichotomy.
—
Andrea de Varona
on September 12, 2018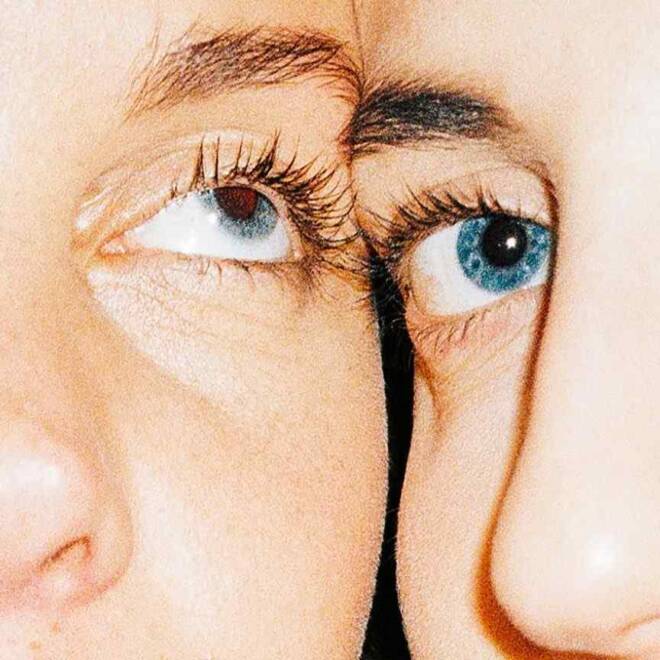 Dagny - Landslide
---
Norwegian pop singer Dagny's modern pop take on the iconic Fleetwood Mac track "Landslide" provides listeners with an electro ballad they didn't even know they needed. The song, which was recorded for an episode of the popular tv drama, The Bold Type, turns the classic into something new without erasing its original, subtle beauty that pulls at the heartstrings. Overall the track is a modern yet simplistic cover filled with ethereal vocals, melancholy and nostalgia that takes listeners on a journey down memory lane before time made them bolder and older. It's safe to say Dagny has done a stellar job covering this timeless classic.
—
Alessandra Rincon
on September 11, 2018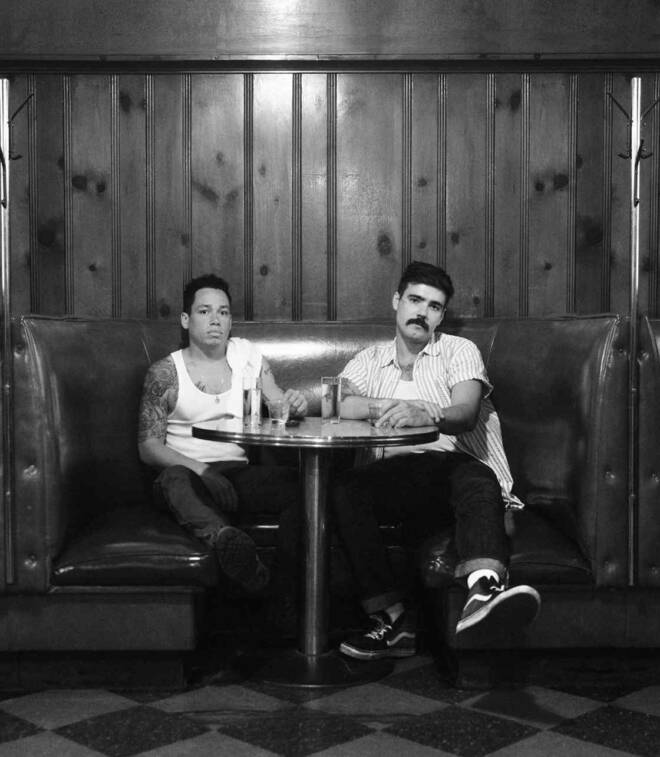 The O'My's feat. Chance the Rapper - Idea
---
Maceo Haymes and Nick Hennessy — better known as The O'My's — have just released their newest album Tomorrow. Filled with rich, soulful arrangements and a lengthy roster of longtime collaborators, the project is unmistakably Chicago in both sound and spirit. Like the rest of the album, "Idea" fuses classic Chicago soul with the city's more modern influences. Its first half has Haymes delivering an intimate hymn atop delicate piano keys and marching drums. "There was no light / Nothing but rain." His lyrics invoke faith — of persevering against life's many obstacles, the importance of feeling overseeing. Chance the Rapper lends a direct and vivid verse to reinforce these themes, using imagery of a ship in a storm as his sermon. Then, backed by pitched up vocals that resemble a full-blown choir, Haymes lets out one final, powerful refrain to drive the idea home. The cries are impassioned, but the song never sways from its peaceful core and calming sound. "Idea" is yet another showcase of the strong bonds that drive the Chicago music scene, as each artist builds off one another to bring out the best. 
—
Sam Reynolds
on September 11, 2018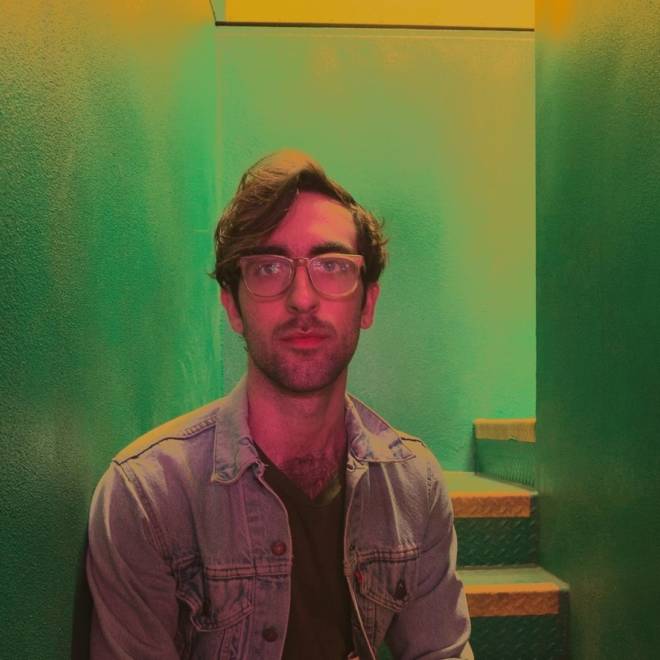 Con Davison - Talk
---
"Talk," the song from Saint Paul, MN-based band Con Davison, is an interesting little number. It starts out leisurely with fun guitars panning back and forth and a melody reminiscent of Young The Giant before quickly jumping into a different, more frantic rhythm. On top of the sonic changes, the singer's voice stays consistently sweet throughout, strangely making the listener feel at ease. Guitars and accompanying synthesizers swirl around until the dynamic changes and the singer talks through a fuzzy effect over party noises, "I don't know why, but I feel like dying when I'm talking to you." "Talk" is a somewhat soft tune that's easy to listen to and simply creates an enjoyable atmosphere.
—
Kirsten Spruch
on September 10, 2018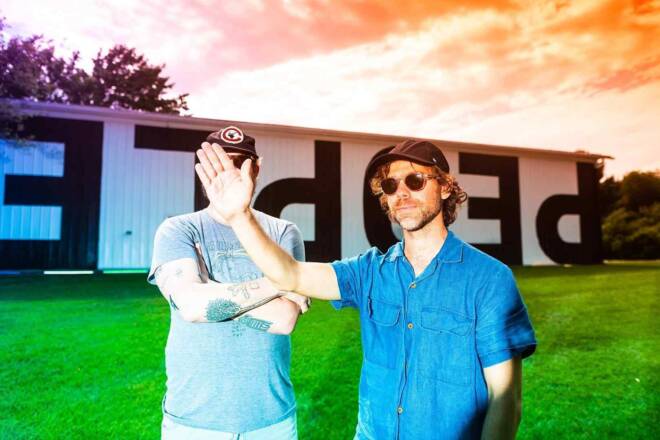 Big Red Machine - Gratitude
---
Big Red Machine is the self-titled, full-length debut of two longstanding indie titans — Bon Iver's Justin Vernon and The National's Aaron Dessner. Released through PEOPLE — a growing collective of artists founded by Vernon and the Dessner brothers — Big Red Machine is a project focused on the very act of creating in and of itself, of constructing ideas without restrictions or boundaries. It is a natural extension of Vernon's experimental 22, A Million blended seamlessly with The National's broader alternative appeal. 
"Gratitude" is an immediate album highlight. Over a glitching drum track and swirling guitar loop, Vernon sings in a loose, Autotune-drenched croon. He draws feeling through his vocal performance first and foremost, hitting mesmerizing falsettos and allowing lyrics to excitedly flow through him. Only brief phrases can be easily understood through the song's dense layers, most notably the loud cry of: "Better not fuck this up!" Vernon sounds lost in a moment, at the peak of a happiness so overwhelming it now crosses over to disbelief. In between are verses that feature intangible poetry — words that make less sense the closer you look. But that's almost the point. "Gratitude" tries its hardest to capture genuine appreciation of a situation too good to be true. But Vernon and Dessner understand that it is futile to put such feelings to concrete words or ideas. All you can do is hope you don't fuck it up, and feel a bit of gratitude.
—
Sam Reynolds
on September 10, 2018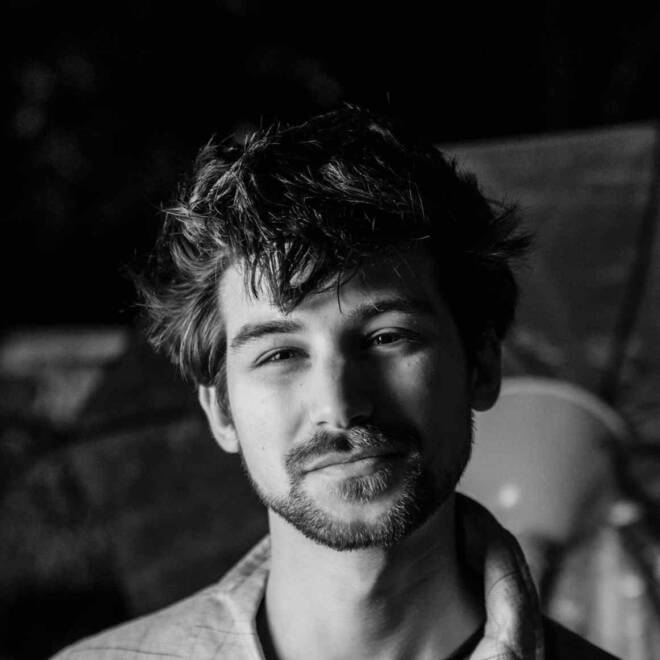 Salón - Stakes
---
Leo Grossman member of psych-pop group Cutouts, has gone solo with Salón, releasing the two track debut Stakes (comprised of the pieces "Proof" and "Stakes"). On "Stakes," Grossman references LBJ's 1964 presidential campaign "Daisy" ad while reflecting on 2018 America and paralleling the absurdity of our current political climate to that of The Cold War. But the sentiment goes beyond rumination; in the opening line, "The stakes are too high for you to stay at home," Grossman reminds us to move out of our complacency, even if it is uncomfortable. In his own words, "I wanted to express that action, a necessary response to these high stakes, often requires sacrifice." A friendly reminder that music not only moves us, but can make us move.
—
Natasha Cucullo
on September 10, 2018