Buzzing Daily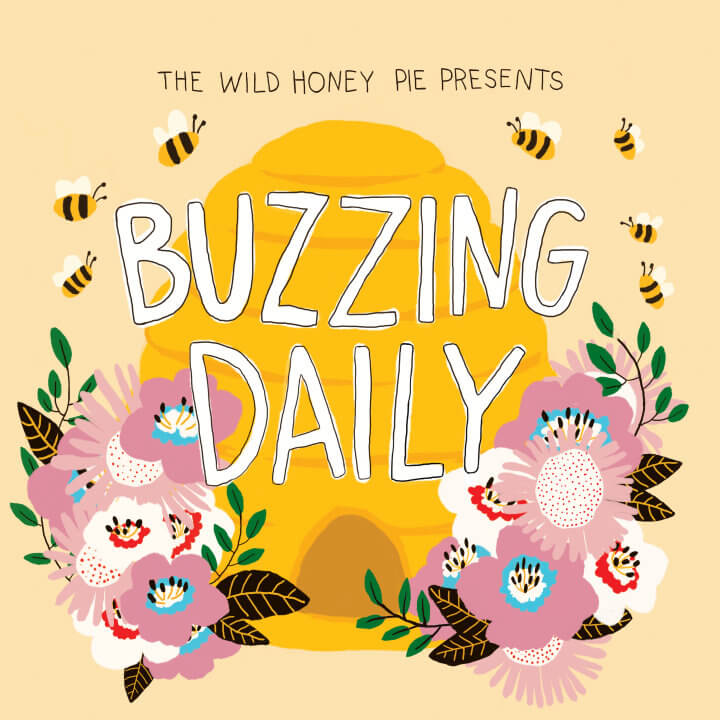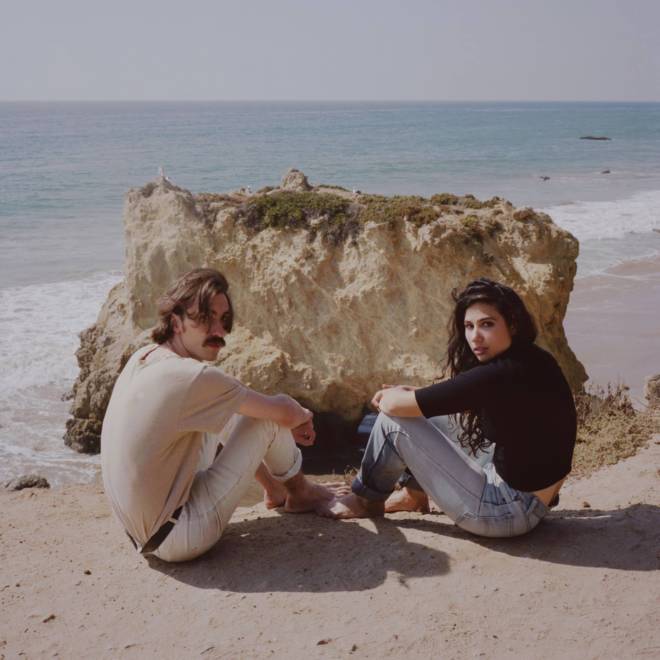 Pavo Pavo - Statue Is A Man Inside
---
In the midst of great change, we often find ourselves feeling detached from the rest of the world. Especially after a breakup, a thrust into the spotlight and the constant motion of tour, it is only natural to harden and place boundaries that can leave one in isolation. "Statue Is A Man Inside" explores this by excavating the softness and warmth that is shielded so vehemently after pain, and transmuting it into impenetrable beauty. This is experimental pop band Pavo Pavo's newest single since their critically acclaimed debut album Young Narrator In The Breakers. The song is full of lush textures and layers of vocals by co-founders Oliver Hill and Eliza Bagg. The two incredibly gifted musicians have taken part in many collaborations at the intersection of classical and pop music since their debut, including Bagg's work in new music with John Zorn and Roomful of Teeth and Hill's work with The Dirty Projectors and Beck. "Statue Is A Man Inside" was written as a conversation between the two, sung to one another while sitting at an organ after a whirlwind of change, revealing their innermost thoughts through the music. The magic of their collaboration comes through in this song, as it captures the softening of human beings to one another, and the blossoming that occurs subsequently. 
—
Nicole Rodriguez
on May 4, 2018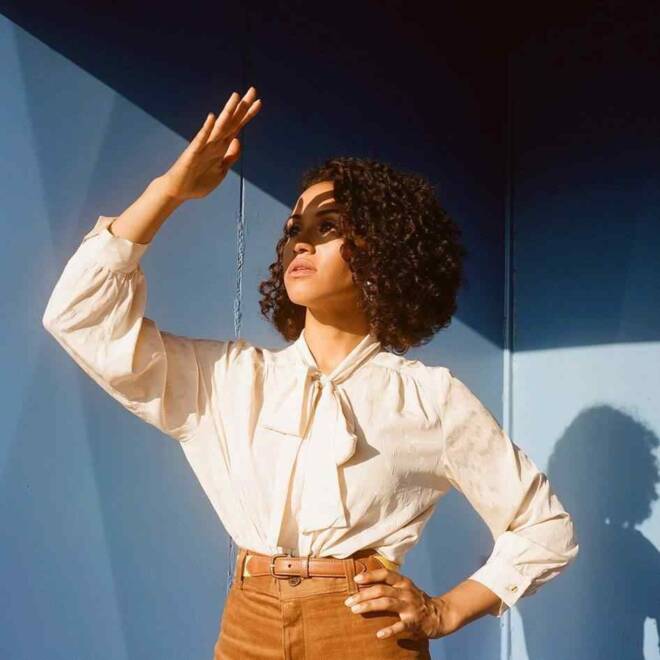 Kadhja Bonet - Delphine
---
Improvisation and extemporaneous flow are practices that, by definition, shun a blueprint. That Kadhja Bonet is able to emulate that unconstrained sentiment in her newest single while maintaining meticulous control of every note might be her greatest sleight of hand yet. "Delphine" is a song established on the thickest of bass lines while also leaning heavily on Bonet's hazy, hypnotizing vocals. Weaved in the midst of her retro psychedelia, though, is an amazing ear for the tiniest details: watch for the drum entrance and its corresponding echoes, the careful use of harmony throughout, the atmospheric arpeggios and the slowly building lyrical narrative. Bonet's sophomore album will be released this spring in conjunction with Anderson .Paak's OBE.
—
Matt Megan
on May 3, 2018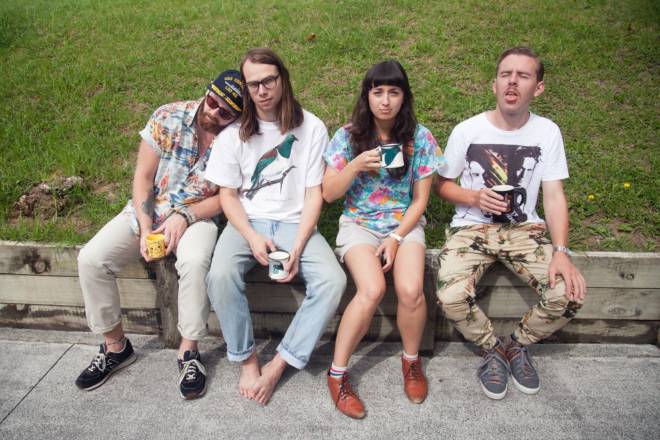 The Beths - Whatever
---
New Zealand band The Beths found each other while studying jazz in school, but their sound is based more on their shared love of 90's pop-punk. Their technical education and their childhood passions come together to make something catchy and sophisticated. They just recently signed to Carpark Records and re-released their debut EP Warm Blood. Their song "Whatever" off of the EP features playful background vocals and harmonies to bounce off of the melody while guitars add just enough drive to the track. The whole thing is bright and packed with irresistible hooks and nuanced little instrumental moments to keep you on your toes. Each of the songs on this EP has its own flavor, and it's exciting to see such an eclectic yet consistent set of songs bunched together in one package.
—
Grace Eire
on May 3, 2018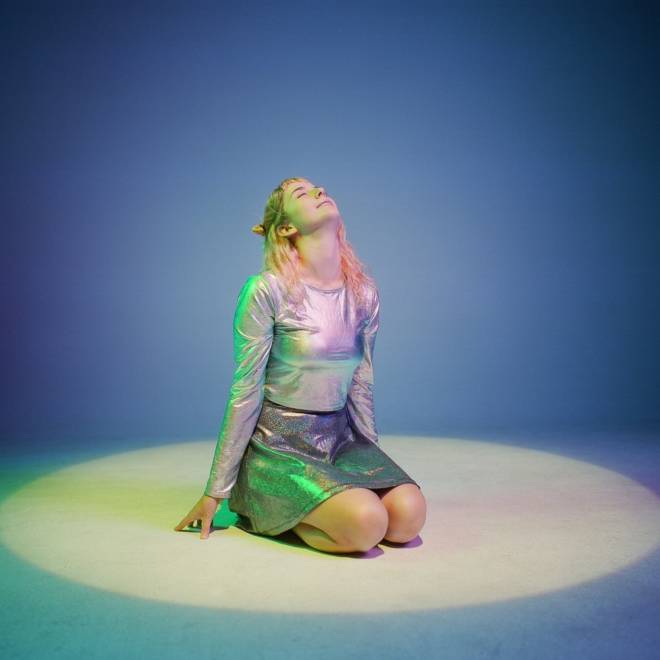 Winter - Zoey
---
Winter, fronted by songwriter Samira Winter, just released their newest album, Ethereality. "Zoey," the third track on the record, is an uplifting, dreamy track that repeats "I feel alive where you are" like a gentle mantra. The individual instruments pop their heads up from the bright wave of that shoegaze sound every now and again to add a playful riff or an optimistic line. The band certainly succeeds in their goal of connecting people to their inner children with their music, as this track has that distinct feeling of a carefree spring day spent outside with someone you truly love. It's like a daydream, or a time warp that takes you back to much simpler times.
—
Grace Eire
on May 2, 2018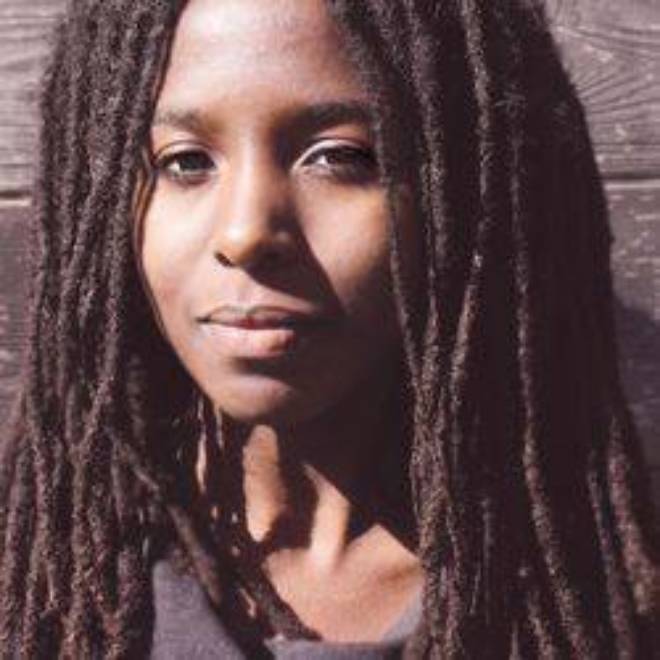 Aisha Burns - Must Be A Way
---
Overwhelmed by the death of her mother and the start of a new relationship, Aisha Burns sings of ineffable turmoil in "Must Be A Way." The stunning four-minute track, which takes inspiration from the vast West Texas desert, is anchored by Burns' powerful yet vulnerable voice. A careful and beautiful violin arrangement blossoms and shifts around her words, providing a rich emotional landscape to an already heartrending song.
Aisha Burns' second full-length, Argonauta, releases May 25 via Western Vinyl.
—
James Liance
on May 2, 2018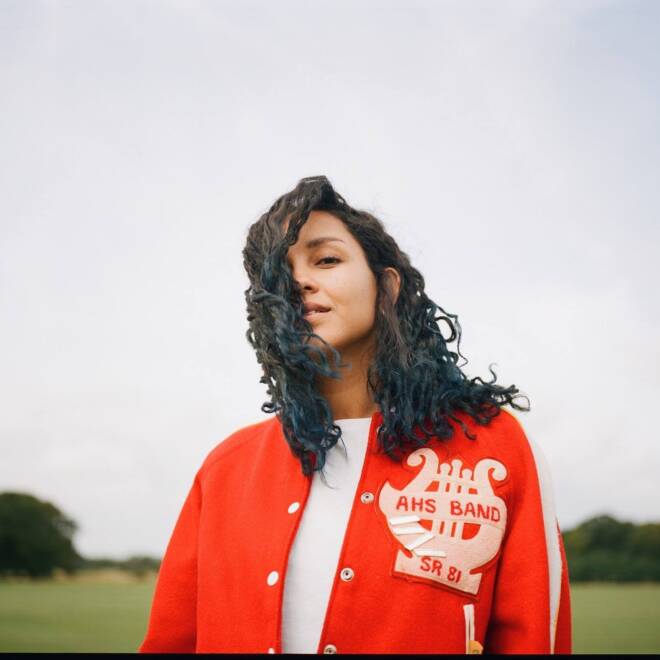 Eliza Shaddad - White Lines
---
Eliza Shaddad's long-anticipated debut album is finally on its way — and quite worth the wait. "White Lines," the stunning first single off of Future, begins as a melodic dream-pop confection and then gradually unfolds into an expansive indie-rock ballad. "If I drive away, far from you, can I get free from this?" Shaddad's captivating voice meanders like the short white tally marks on the highway. How many must we pass to out-travel the past and the present? The London songstress spends five minutes exploring this sentiment in a lush musical landscape. We couldn't be more excited about Future.
—
Kaycie Satterfield
on May 1, 2018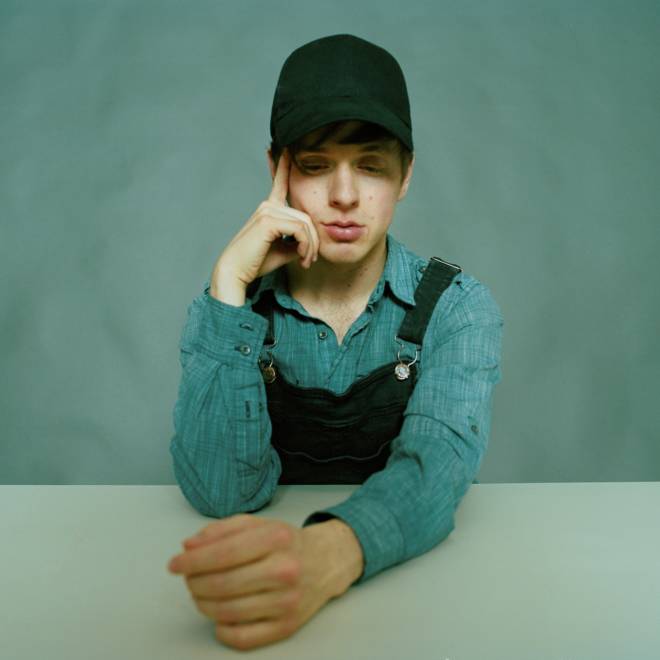 Shlomo Franklin - Don't Love Anybody
---
Shlomo Franklin explores the unknown landscape of moving on in his new single. "Don't Love Anybody" is the title track off of the New York-based singer-songwriter's debut EP. Franklin's broken voice cries above a twinkly and marchlike arrangement. "I can take sleeping pills/  I don't need you to help me sleep at night/ I can even learn to live without you/ But please don't love anybody else," he pleads, acknowledging an often unspoken human fear: that someone with whom we have shared the depths and reaches of our experience could share that with someone new. The song, beginning with a sweet guitar part, reaches a musical and emotional high as strings soar, tremolo-heavy electric guitar moans and Franklin meditates on the sentiment of the song. "Please don't love anybody else," he repeats time and time again. Don't Love Anybody comes out May 18. Until then, enjoy this saccharine and sad gem.
—
Kaycie Satterfield
on April 30, 2018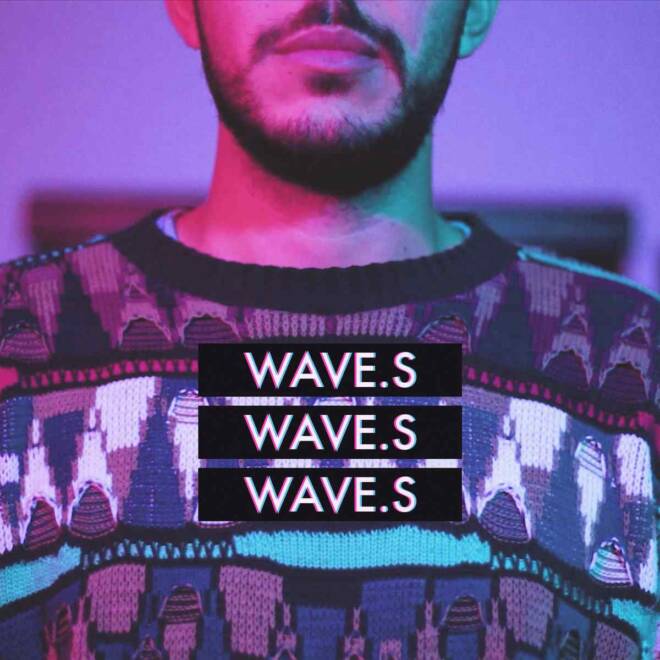 David Urbinati - Overtake Me
---
West Palm Beach, FL native, David Urbinati recently released his first full-length album, WAVE.S, a collection of music that depicts his own emotional waves through song. "Overtake Me" is the first single off the album, with a mixture of buoyant electronic vibes and a message of self-empowerment, David creates a sound that is raw without being heavy. It's both an earnest and refreshing take on a song of self-empowerment and within it lies a steady mantra of overcoming rather than be overtaken. "I feel the fight is getting older/ Still I won't let it overtake me." Be sure to check out this song and the rest of his album on all streaming platforms. 
—
Dara Bankole
on April 30, 2018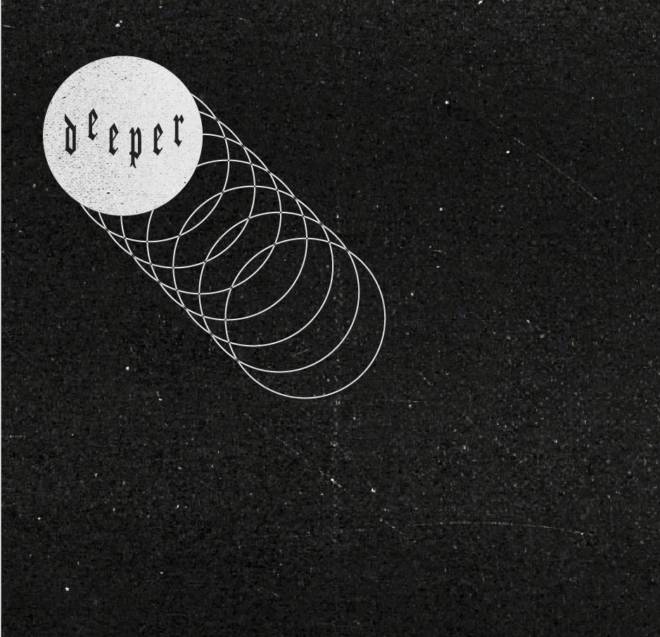 Deeper - Pavement
---
Chicago-based band Deeper's self-titled debut album reflects on the chaos and anxiety of living in today's world. "Pavement," one of the nine tracks of the album, has a moody yet thoughtful intro that leads into the dreamy vocals of guitarist and lead singer, Nic Gohl. The ethereal yet poignant lyrics carry the track through the driving melody that's sure to evoke all the feels. Check the out the album out May 25 on Fire Talk.
—
Madison Hetterly
on April 27, 2018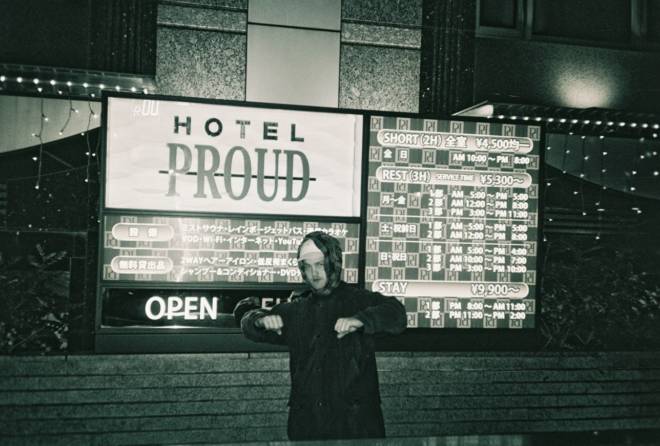 Holm - Hope
---
Mikkel Holm-Silkjær of Holm may only be 23 years old, but he's already had an impressive musical career including collaborations with Brooch, Fright Eye, Happy Hookers For Jesus, Urban Achievers and Yung. However, this is an entirely solo project, with only his hands to touch each and every step of the process. You know that it's extremely personal to him because he's used his own name, and has created a sprawling yet concise track that's difficult to define. He doesn't exactly follow your "typical" modern song structure. The bones of this song are more along the lines of a classical composition, with themes and motifs placed with delicate intention. Still, it's got crashing, cymbal-heavy drums, contrasted with catchy melodic phrases. Everything ties together with an undeniable force of energy that breathes through the whole song. This is the first track off of Holms' debut album Dappled EP for Tough Love Records, which will be released May 4.
—
Grace Eire
on April 27, 2018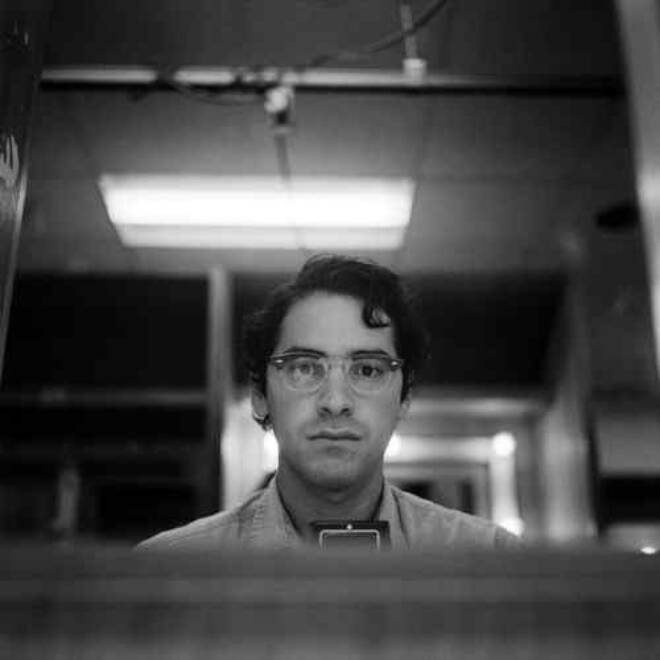 Juan Solorzano - Should've Been You
---
Nashville's Juan Solorzano is a jack of all trades. While he's usually producing or playing on tracks for artists such as Molly Parden and Becca Mancari, the release of his new song "Should've Been You" makes him the one who's front and center. "Should've Been You" organically exists in a world full of rhythmic precision, instrumental experimentations and layered harmonies that can only be created by a true song-crafter. With the common theme of a faulty romance coupled with talk of "taking trips to the nebula" one could say that there are elements of magical realism within this song making it seem multi-dimensional but yet still intrinsic. Grab your headphones for this one and see just why it's the kind of hidden treasure we love to discover around here.
—
Dara Bankole
on April 26, 2018