Buzzing Daily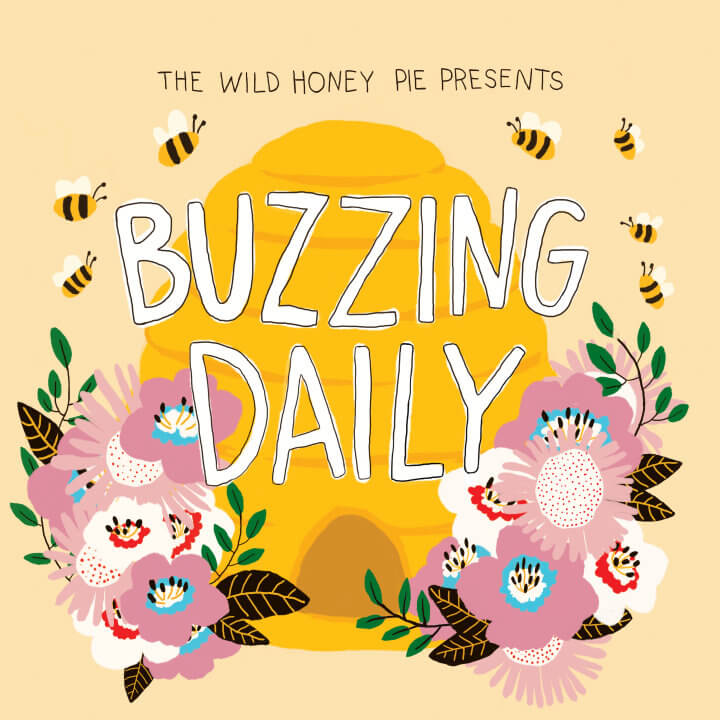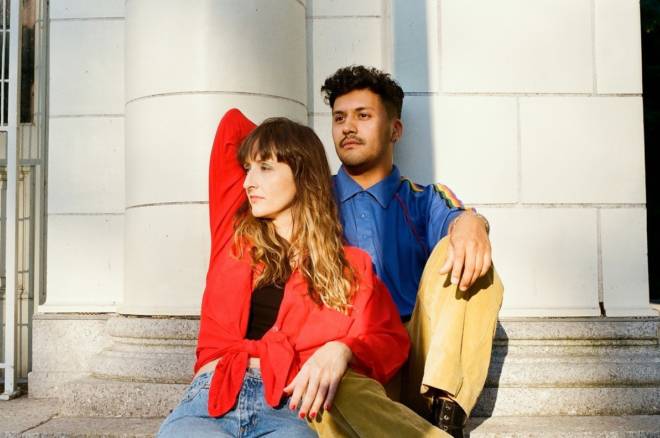 Parrot Dream - Light Goes (In Mines)
---
Parrot Dream uses the whimsical and euphoric sounds of dream-pop to share a narrative that hits on a much deeper level, the complicated relationship of a child to their father. Their latest title track, "Light Goes (In Mines)" is hypnotized with angelic shoegaze vibes that touch on the bigger questions in life. The lyrics that Christina Appel breathily and beautifully express, "Wonder how / Fear is spun / Wonder why / Wars are won" evoke thoughts on quality of life and the relationships we have and have lost. After making the move from Santiago, Chile to Brooklyn, NY in 2013, Christina Appel (vocals) and Gonzalo Guerrero (guitar) found inspiration in that transition period for their debut full-length album Light Goes. Be sure to follow Parrot Dream on social media and look out for the release of their new album August 24!
—
Madison Hetterly
on July 19, 2018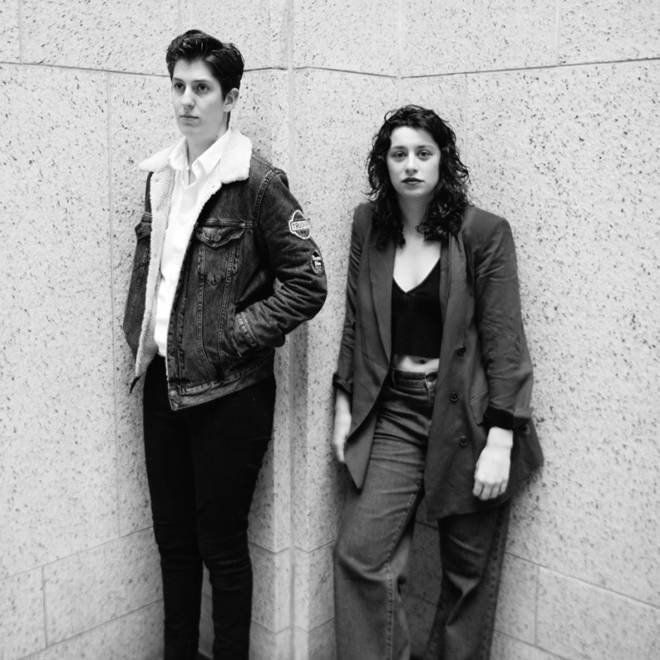 The Blue - July
---
Self-describing their sound as "Country Punk for your mamma," The Blue's India Shore and Claire Altendahl met at Berklee College of Music and have been reworking the sounds of 70s punk acts ever since. Though they cite Patsy Cline and The Clash as influences, they've got a distinctly bluesy tone to their music, hence the band's name. In "July," a subtly Southern guitar underlays Shore's voice, which climbs from a low R&B croon to a top-of-the-lungs howl as the song evolves. "July" is fittingly, a "declaration of independence" — whether or not that connection was intentional, the track is about telling an ex-lover it's not going to work out: declaring yourself single. As Shore cries, "Baby baby I / I'm not your darlin'," there is no doubt in the listener's mind that she won't give in to her ex-lover's desires. Like their punk forbearers of the 70s, The Blue exude female power. From the duo's strong guitar to Shore and Altendahl's masculine wardrobes, everything that makes up The Blue's aesthetic challenges societal ideas of femininity, proving that femaleness can be both fragile and commanding.
—
Haley Walker
on July 18, 2018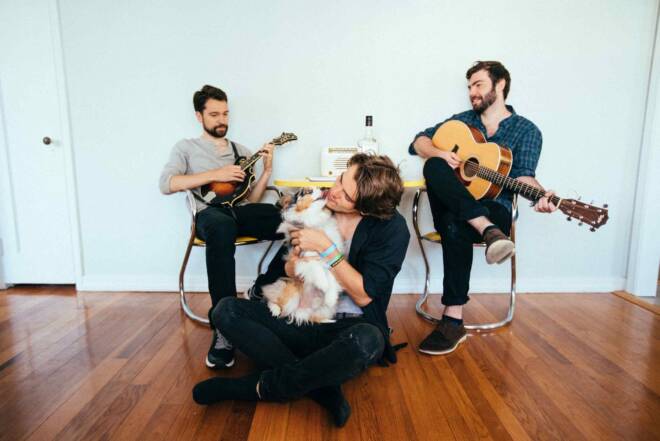 Ferdinand the Bull - Wooden Fire Escape
---
Meeting in college, this young group of talented Pittsburgh musicians has been playing together and touring the country for three years now as folk band Ferdinand the Bull. Their newest release "Wooden Fire Escape" off their upcoming sophomore album, "Painting Over Pictures" out August 11, is a catchy tune reminding you to be optimistic even in dismal situations. Characteristic of frontman Nick Snyder's lyrical style, "Wooden Fire Escape" is full of themes about nature and love. Pulsating under Snyder's vocals is a great backtrack of kick drum and guitar strums that make you want to get up and dance along.    
—
Kathryn Brooks
on July 18, 2018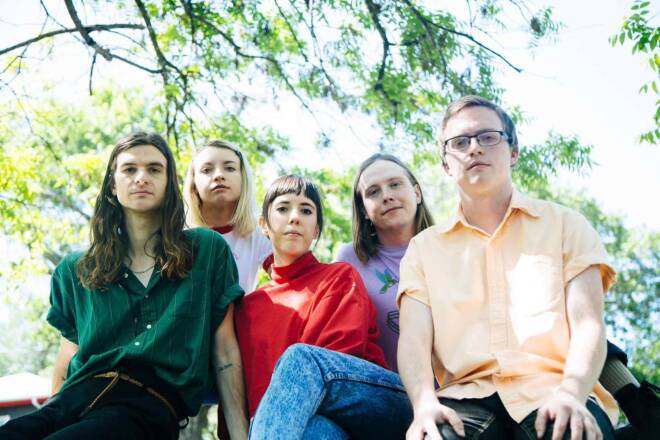 Why Bonnie - Stereo
---
Hailing from Austin, Texas bedroom-pop band Why Bonnie is back with their new EP "Nightgown." The third track, "Stereo," captures the essence and charm of the five-piece band. Front-woman, Blair Howerton's voice carries on subdued and consistent while it lies on a bed of warm synths and an electric guitar making the song itself a blanket of comfort. Nevertheless, a pleasant yet unexpected shift comes as if to throw off the blanket and expose the unkempt sheets underneath. Howerton jumps the octave introducing a new type of emotion to the mix. As it builds, passive becomes active, apathy becomes caring, all heard and felt within high notes and louder dynamics. The song ends similarly to how it began, emulating just how natural it is to fall back into our composure after a moment of frenzied vulnerability and clarity.
—
Dara Bankole
on July 17, 2018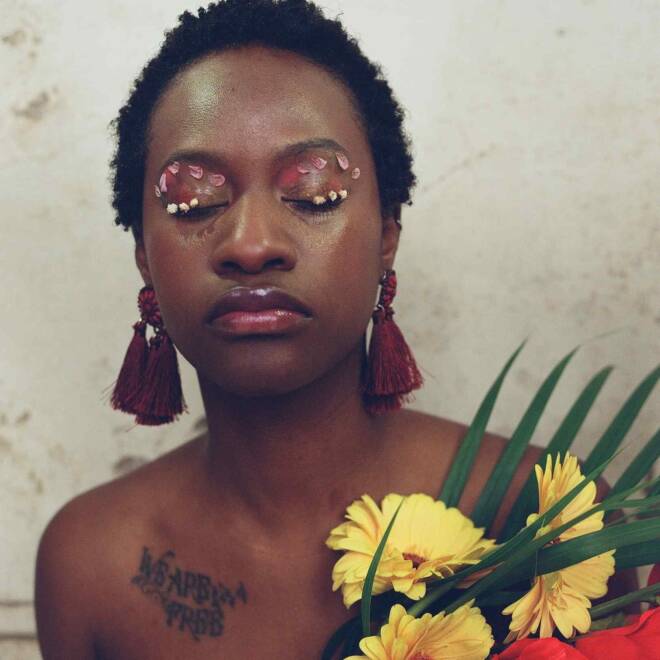 Yvonne Hercules - Roving
---
Sometimes we all need a moment to pause and breathe. A minute to recalibrate and separate from our fast-moving, tech-heavy bubbles. Yvonne Hercules' latest track, "Roving" will immerse you in that safe, meditative space. The London-based singer-songwriter's buttery, wholesome voice stirs you on a spiritual level. Beyond its undeniable emotional capacity, the song also carries a deep political message in the most tranquil way. It's often so difficult to marry calmness and passion, but Hercules voices her stance on police brutality and the mistreatment of minority groups in a fervent, purely collected manner. Silky, wave-like guitar riffs float lightly above sweeping, saccharine harmonies as she sings out, "And we fall down / The shots ring out / The shots ring out." Hercules' experimental folk is sure to leave a permanent mark on the hearts and ears of music fans around the globe. 
—
Andrea de Varona
on July 17, 2018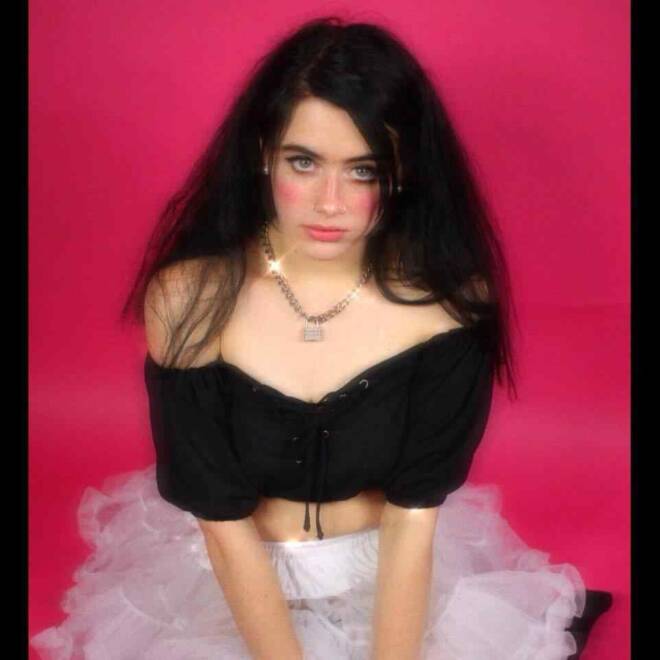 Sophie Meiers — Something About You
---
You know the kind of old-timey, vibey music that normally plays behind the "falling in love" montage in indie romantic dramas like 500 Days of Summer or Blue Valentine? The kind of song that was rediscovered on a cassette tape at the artist manager's estate sale decades after it was recorded? Now picture that song enveloped in warm, saturated, lo-fi production and the vocals of Erykah Badu and Nai Palm's lovechild, and you have singer-songwriter/producer, Sophie Meiers' latest track, "Something About You." 

The 18-year-old, who also goes by the producer alias, "GUTTERGIRL", is unafraid to speak openly about her feelings. An air of delicate, heartfelt nostalgia consistently permeates her genre-bending work. "Something About You" captures the ways in which she manages to remain unapologetically herself through her inventive use of background harmonies paired with layers of watery, atmospheric tones and bouncy, Nintendo-inspired synths. Sophie Meiers is a young, surefire artist who has and will continue to push the limits of what it means to be a lo-fi, bedroom musician. Be sure to look out for her debut solo EP coming out later this year! 
—
Andrea de Varona
on July 16, 2018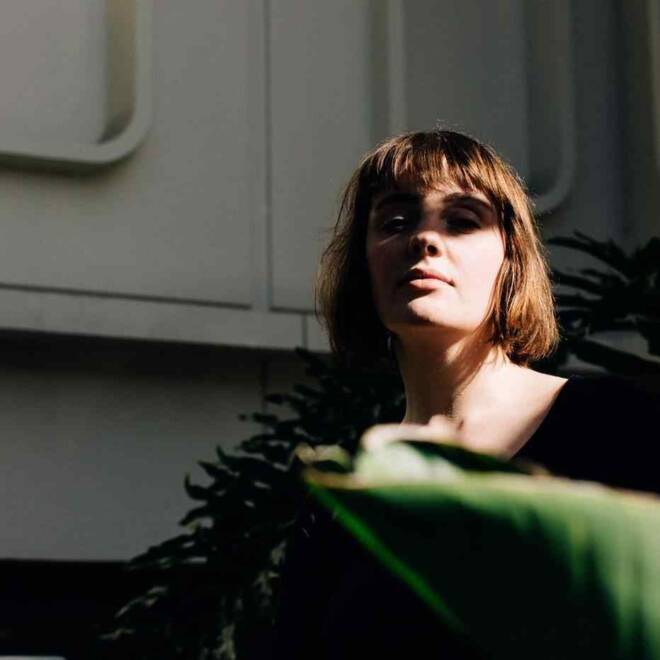 Madeline Kenney - Cut Me Off
---
Madeline Kenney's latest single "Cut Me Off" should have you excited for her upcoming sophomore record Perfect Shapes. The track features a stutter-step beat and looping guitar riff that creates a janky flow, seemingly obeying the song title's command. Kenney layers her voice in rounds, at times purposefully falling behind herself to create an appealing dissonance. Two-thirds through, "Cut Me Off" glides into a psychedelic bridge, slowing everything down and creating some breathing space for synths to stretch out into — it's punchy, bouncy, and most of all catchy as hell.
—
Michael O'Neill
on July 16, 2018
TORRES - Gracious Day
---
Since her self-titled 2014 debut, TORRES' records have boasted gritty and sensual songwriting, but "Gracious Day" is unexpectedly tender. A departure from the overtly sexual tones of "Three Futures," the new single from Brooklyn-based Mackenzie Scott is a vulnerable confessional about not wanting her lover to leave in the morning. The somber, hymn-like chords call to Scott's Southern Christian roots — as much as "Gracious Day" feels like modern, lo-fi folk, it also calls to something older, like Romantic-period poetry or Gothic psalms. A poet herself, Scott cites writers like Sylvia Plath as inspirations for both her writing and music. We can see the connection; if The Bell Jar author Plath were to write music, it would probably sound something like the chillingly introspective "Gracious Day": an exploration of sexuality and identity tinged with darkness. Stream and download "Gracious Day" on Bandcamp and see TORRES on her upcoming tour! 
—
Haley Walker
on July 16, 2018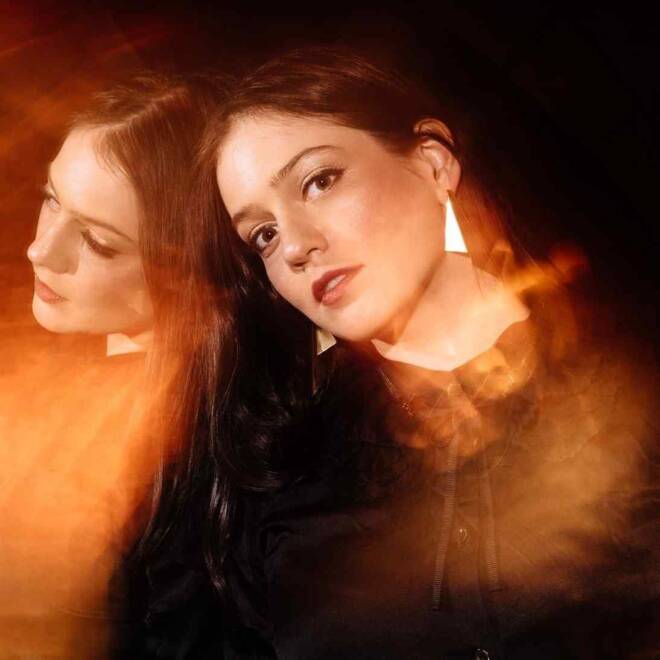 Odetta Hartman - Widow's Peak
---
Sounding like she just stepped out of the wild west, Odetta Hartman gives us her latest single, "Widow's Peak." Right when you think you know where the track is going, Hartman powerfully transitions into almost an entirely different genre, keeping you absolutely mesmerized all the way through. In the last thirty seconds, a whole string orchestra joins in, seamlessly ending the song in a beautifully epic moment. She combines old folk, or "cowboy soul" as she puts it, with a modern indie flare that puts Odetta in a category of her own. Her newest album, "Old Rockhounds Never Die," will be released August 10th via Northern Spy Records & Memphis Industries.
—
Madison Hetterly
on July 13, 2018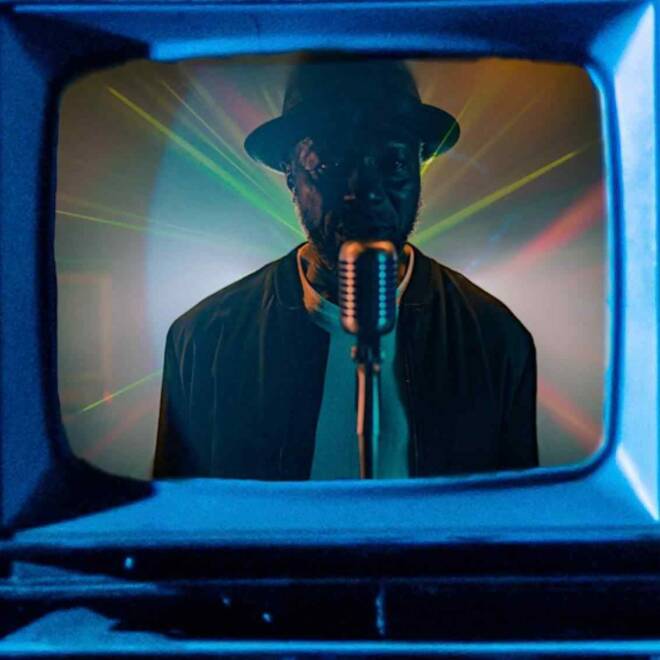 John The Martyr - Cross The Line
---
We've all heard the tired cliché, "Age is just a number." Still many of us find it difficult to overlook notions of age when it comes to seeking out new music. What if those notions were challenged enough to change the way we perceive age and just how old someone can be to rock and roll? The emerging neo-Motown powered band, John The Martyr embody exactly what it sounds like to push these boundaries.
In their follow-up debut, "Cross The Line" the bands three instrumentalists, Kyle Ridley, Dustin DiSalvo, and Chris Hines — all in their mid-20s — paint us a refreshing blues-rock landscape colored with warm, staccato vintage keys, bouncy drum fills, blistering horns, and buttery synthesizers. All of which is stroked with the heart-quaking vocal hues of 70-year-old Harlem soul singer, Bill Hudson. The track seethes with the spirit of old-fashioned R&B while honoring a tone of innovation that sets John The Martyr apart from other soul-inspired groups. Sure, a 70 year old man belting with the power and personality of a 25-year-old is more than enough to make them stand out, but they take it a step further. This hodgepodge of R&B, funk revivalist proves that, even though times are changing, good music is good music. Sometimes we just have to "Cross The Line" between old and new to find something with character, something like John The Martyr. 
—
Andrea de Varona
on July 13, 2018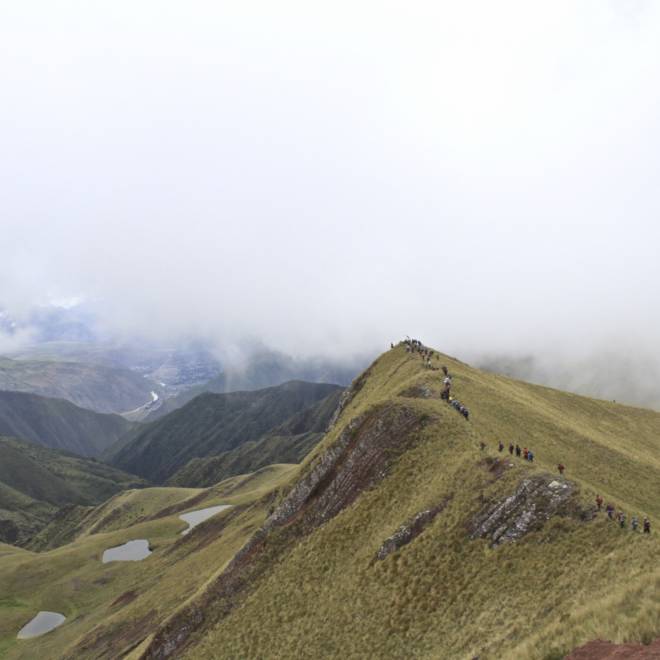 Slow Machete - Red Mountain Choir
---
When Joseph Shaffer first heard the music of Cap Haitien, a commune in northern Haiti, on a visit with a friend, he was compelled to share it.  That trip was the impetus for Slow Machete, a project nearly a decade in the making. In his four years' worth of subsequent trips to Haiti, Schaffer recorded nearly everything — choirs, street musicians, chirping birds, soccer games and fieldwork — with a pair of binaural microphones. Back in Pittsburg, he mixed the takes with other instruments and tinkered with the recordings themselves. The result was the equally experimental and authentic music of Slow Machete. Short samples are looped and layered over the driving percussion, which is an altered recording of a machete, hence the project's name.
In a series of vignettes, the "Red Mountain Choir" music video shows schoolchildren playing soccer, a mother cradling her baby, a family eating on their porch, a young woman singing in church and a farmer reaping the fields. Though the clips make evident the poverty of a country still reeling from the 2010 earthquake, the point was not to present Haiti as suffering and destitute. As the melodies pick up at the track's climax, the locals are shown jumping, laughing, and singing in unison. If the project means to say anything about Haiti, it's that even in the long aftermath of a disaster, its culture and community flourish.
—
Haley Walker
on July 13, 2018