Buzzing Daily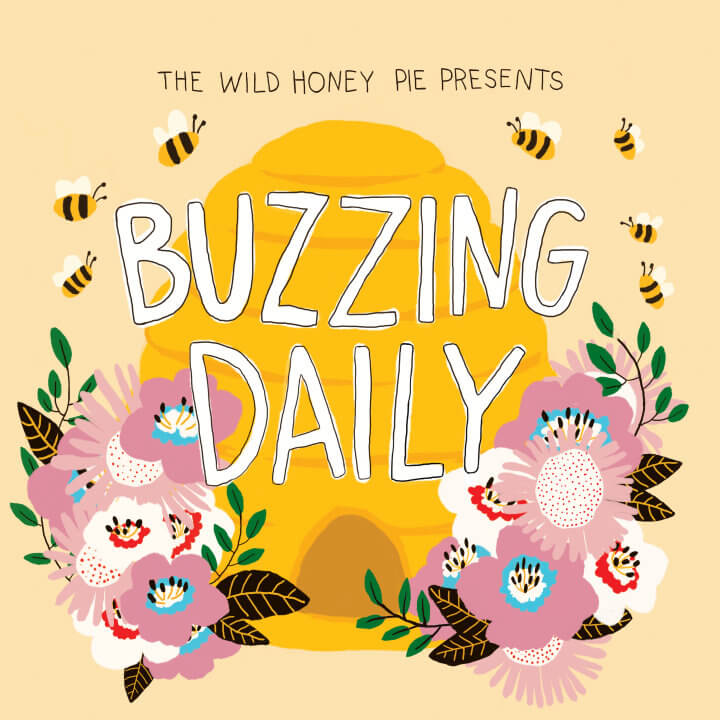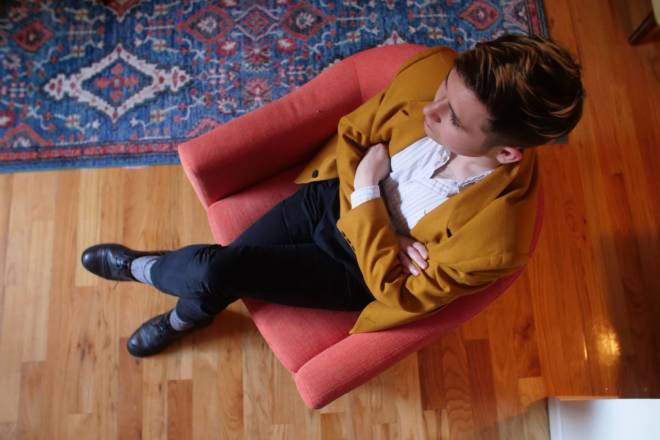 Onlyness - Somebody's Son
---
"Somebody's Son" is a love song from the second act of a relationship, when idealism gives way to decision and routine. Channeling the calm directness of '70s songwriters such as Cat Stevens, it comes as an endearing shopping list of metaphors and pre-disclaimers. "Love me like you would if I was stable as a new fence post / if I were friendly like a good cashier / if I were handsome as a soldier's ghost."
New York musician Rick Spataro is best known for his work on folk-pop trio Florist and deadpan country act The Firs. He uses the same familiar musical vocabulary here in his project Onlyness — gentle doubled vocals, acoustic guitar, analog synthesiers, muted bass, pedal steel — but has managed to streamline it into his own voice of woody Americana. Wrapped tightly around an instantly memorable melody, not a sound or second is wasted in this perfect pop artifact. Onlyness releases July 6, 2018. 
—
James Liance
on June 5, 2018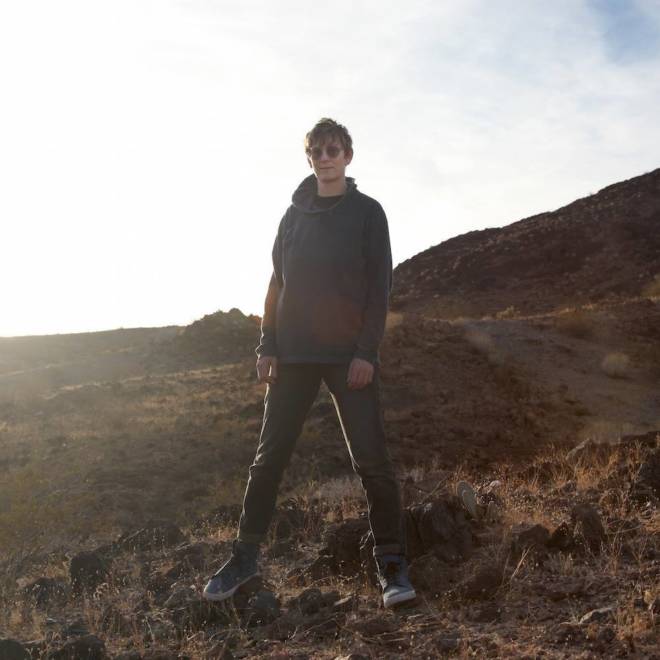 Dear Nora - Sunset on Humanity
---
Dear Nora, the songwriting vehicle of California-based musician Katy Davidson, has garnered an eager new cohort of listeners following last year's rerelease of Mountain Rock. The 2004 album, which spoke of the burgeoning Iraq War, breakups, college friendships and ecological disaster, has resonated in a time where things have once again become uncertain. 
Almost twelve years after their last record, Dear Nora returns with the charming yet compact "Sunset on Humanity." Treading the same subject matter as Father John Misty's "Total Entertainment Forever," the song meditates on virtual reality and the implications of being seduced by a world "sponsored by PT Cruiser." Despite Dear Nora's decade-long hiatus, Davidson's characteristic youthful lilt hasn't changed, and neither has their ability to describe spaces with an effortless efficiency and humour. For Dear Nora fans seeking comfort in an increasingly bizarre time, this long-awaited return comes as a welcome relief. 
"Sunset On Humanity" is from Dear Nora's upcoming album, Skulls Example, which releases May 25 on Orindal Records. 
—
James Liance
on March 23, 2018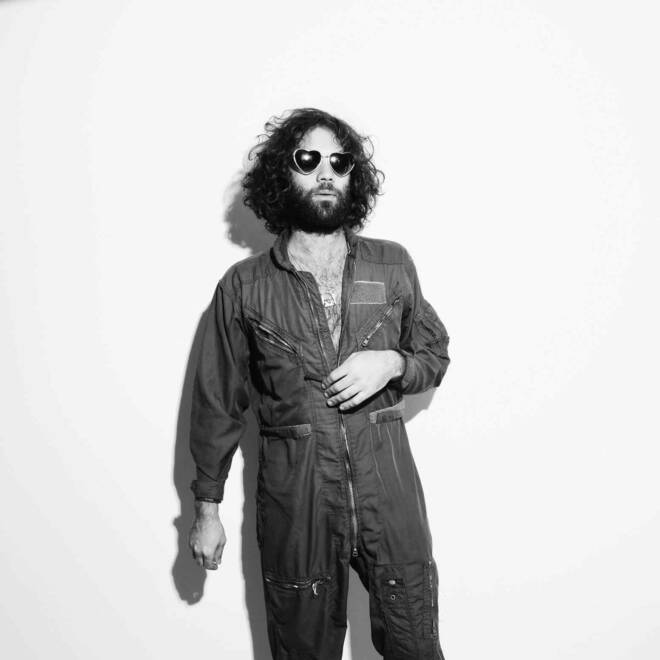 Benjamin Lazar Davis - Right Direction
---
We like Benjamin Lazar Davis. Quite simply, he makes good music. "Right Direction," the next release off of his debut solo album, is another introspective piece. Written from the point of view of a friend that has "trouble finding a life-long passion" and "desires to work hard but doesn't have an outlet for all that pent up energy," David and Kimbra Johnson create a narrative that's honest and vulnerable. If you've ever felt lost in where you're going, what you're doing, or in what the future will hold, this piece is a reminder that we all go through these moments of uncertainty. And again, Davis reminds us that all will be okay. 
—
Natasha Cucullo
on March 23, 2018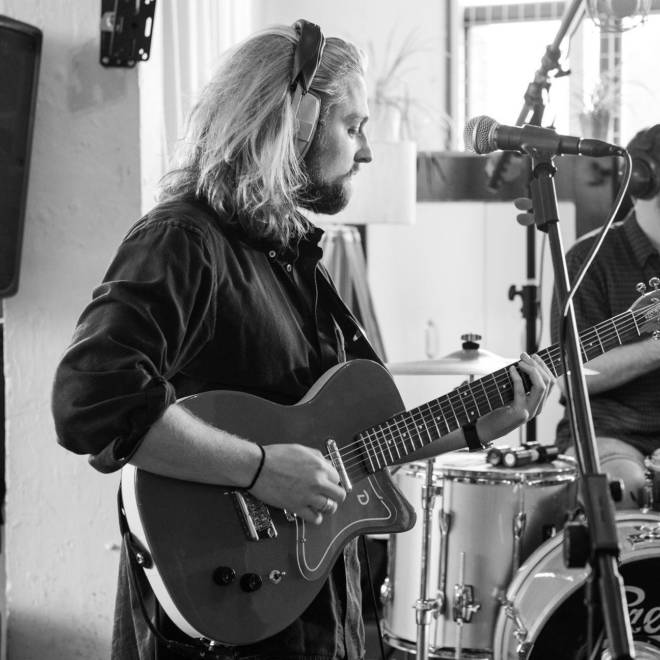 Alex Lleo - Bedroom Door
---
Alex Lleo incorporates the fragility of live performance into his poignant debut single "Bedroom Door." Orchestrated with brass and strings, Lleo's bittersweet lyric descends over the arrangement with the ache of goodbye. The entire song was recorded live in one take, giving it a particular intimate charm. You can curl up with Alex Lleo's EP, Park Studios, on April 20. Until then, enjoy "Bedroom Door."
—
Kaycie Satterfield
on March 22, 2018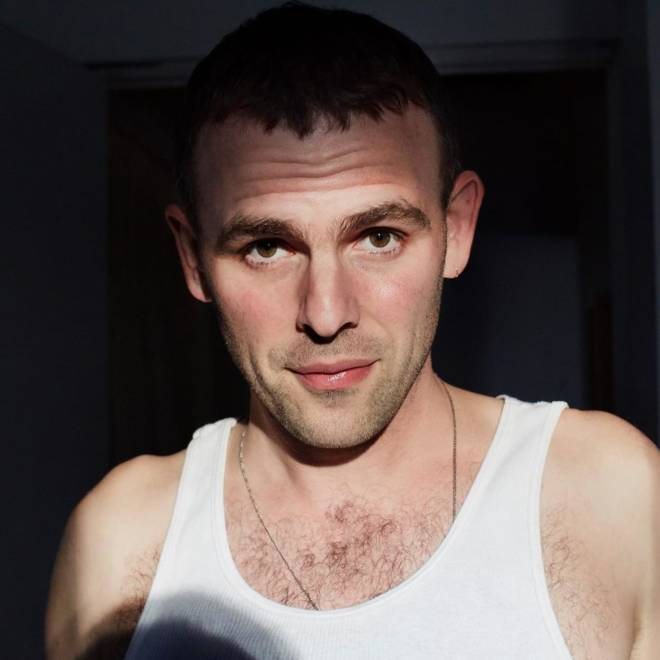 Amen Dunes - Believe
---
In this weighty six-minute slow burner, Amen Dunes aka singer-songwriter Damon McMahon reckons with his mother's mortality. Written in the wake of a terminal cancer diagnosis, "Believe" takes place as a dialogue between the past and the frightening present.
"I can feel it in the air tonight/ summer's almost done," McMahon rues to a desert psych-rock groove. As the jostling arrangement unfurls and his voice hones in, one could imagine that with every line McMahon is somehow becoming lighter.
Amen Dunes' new album, Freedom, is out March 30.
—
James Liance
on March 22, 2018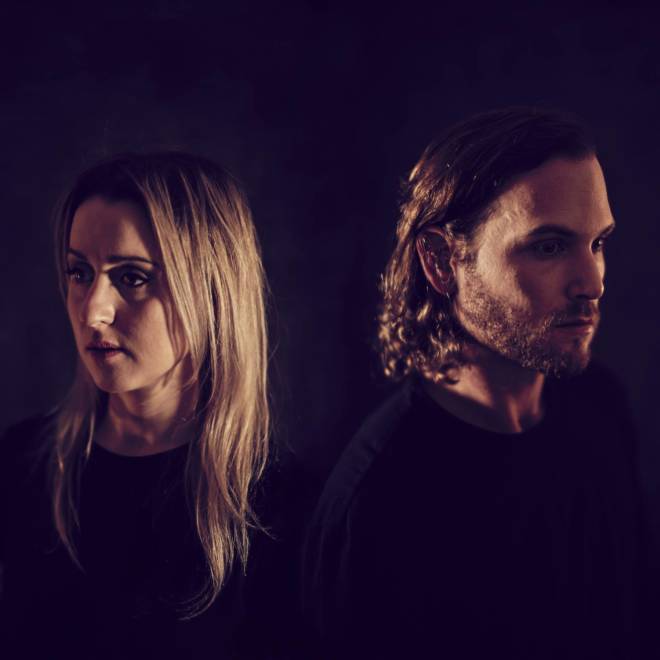 Belle Mare - Liars
---
There aren't many pop musicians that could forgo a chorus, change the chord progression mid-song, maintain a lyrical sense of melancholy and emerge in a shimmering, synth-backed guitar solo that makes you want to dance in your bedroom. Most pop musicians aren't Belle Mare, though, and "Liars" is the clearest sense yet of the band's expansive soundscape. Their newest single lies at the unusual intersection of summer anthem and pensive reflection that is so rarely explored by bands not named Passion Pit. You might be hooked by the glimmering breadth of guitars, but you'll stay for lead-singer Amelia Bushell's candid detachment. Keep an eye out for the duo's forthcoming release (date TBA).
—
Matt Megan
on March 21, 2018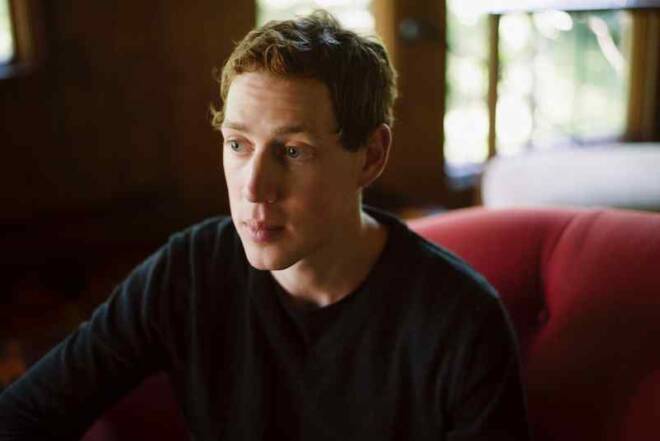 Andy Cook - Red Lights
---
Boasting a sound that harkens back to classic American songwriters, Minnesota-based Andy Cook arrives with a 22 minute, echo-drenched, desert rock odyssey entitled, Modern Man. His jangly accompaniment and chilly baritone make an appealing listen off the bat, and the compelling nature of his music deepens as he begins to lyrically scratch the hard-won truths of our hyper-digital age. While the twang is certainly turned up to 10, Cook grounds his compositions with a keen sense of dark and direct lyrics, conjuring up Timber Timbre, Real Estate and even Kurt Vile at times. It is expansive and idiosyncratic, heady and earthy, all at once. The perfect pick-me-up for the unofficial day-tripping desert hipster.
—
Mike Olinger
on March 21, 2018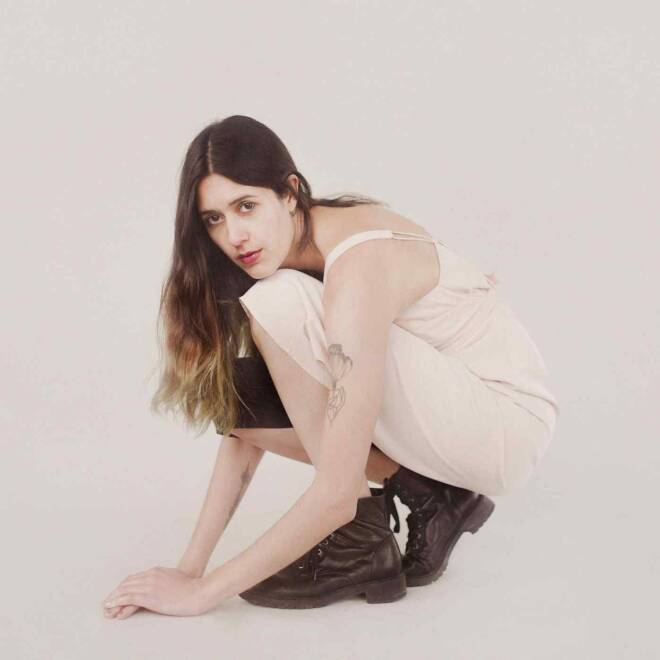 Half Waif - Torches
---
The second single, "Torches"  from Half Waif's upcoming release, Lavender, bares the fiery angst we are forced to face when feeling the searing energy found in the world. "'Torches' opens with the terror of a world that burns, tempered by the cool reminder of an undying coast somewhere nearby," Nandi Rose Plunkett says of the song. The song was written days after the 2016 election, while driving through Texas on a stretch of highway, and it is not surprising that the underlying fear of how society will be affected by an entire country's decision manifested itself through a blaring synth-pop track. "Torches" glows with spirit, using triumphant melodies that could be found in majestic quest games, reminding us that even though "the landscape burns," there is crisp balance that can be found everywhere.
—
Deanna DiLandro
on March 19, 2018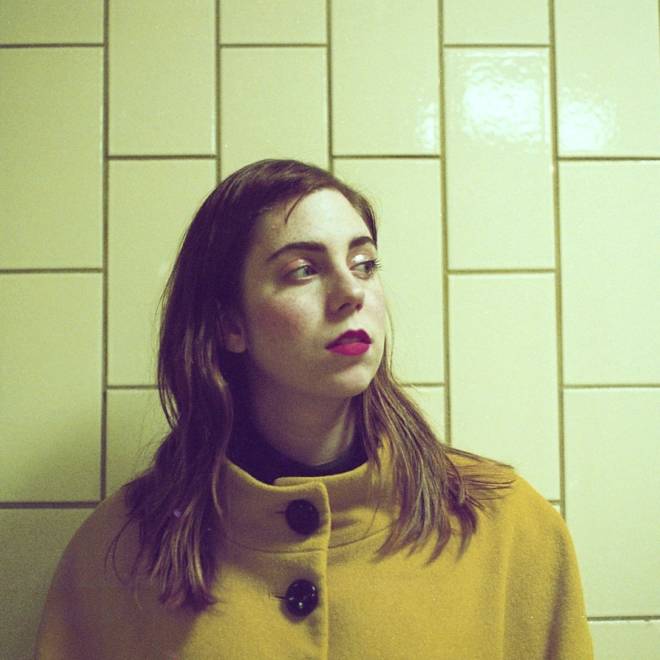 Deanna Petcoff - Terribly True
---
There is a certain freedom that comes with finally admitting the truth to yourself, that allows you to move forward from whatever was keeping you stagnant. Toronto based singer-songwriter Deanna Petcoff just released her debut single "Terribly True," where we hear this moment actualized. In her very impressive first release, Petcoff confronts feelings that may have been pushed beneath the surface for a while. This song is about realizing you are not actually in love with a person, but with the idea of being in love. The tension within this realization is not sugar-coated in Petcoff's lyrics, when she sings, "I would trust my instincts/ But they lie to me like I lie to you." Despite this confusion and obvious vulnerability, there is something quite liberating about this song. Leaning toward a classic sound, Petcoff says, "I'm always thinking, 'what would a 1960s soul singer do?'" Her vocal oozes with emotion and power as the song carries us away to a place with a little more clarity. If this is any hint at what the rest of her project is going to sound like, then we cannot wait to watch it unfurl.
—
Nicole Rodriguez
on March 19, 2018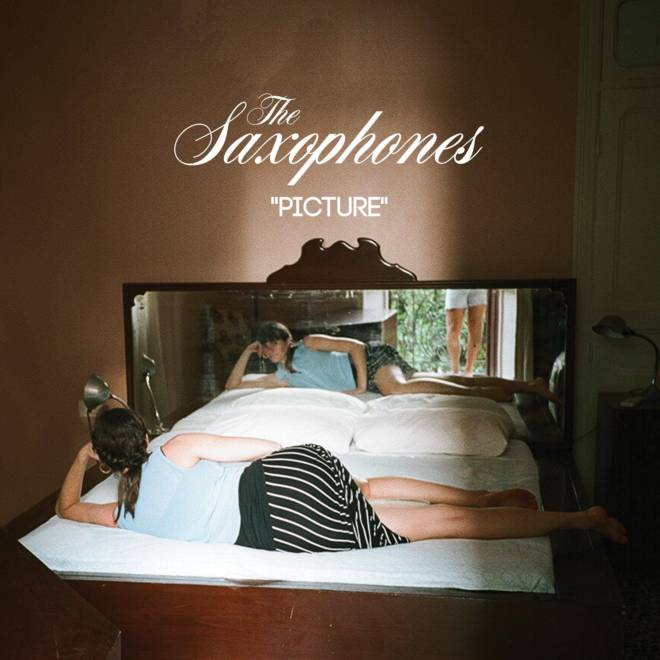 The Saxophones - Picture
---
"Picture," The Saxophones' new track, sounds like the sad part of a spaghetti western. Trem-saturated guitar ostinato and plenty of woodwinds (naturally) create a rugged and vast musical landscape. The Saxophones' forthcoming record, Song of the Saxophone is out June 1, 2018. Pre-order it here.
—
Kaycie Satterfield
on March 19, 2018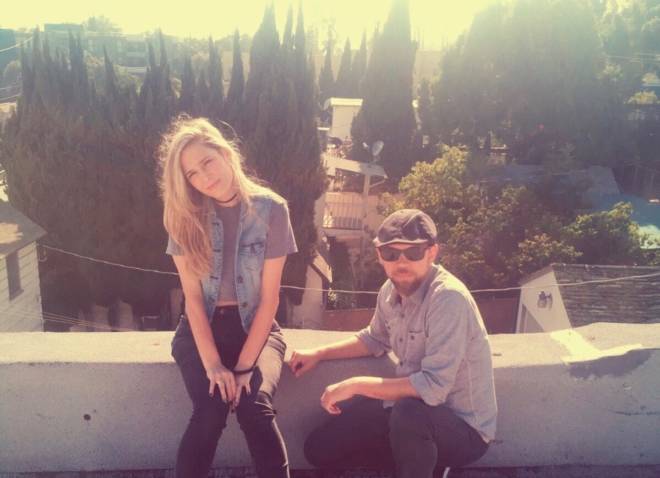 Tiger March - Nobody
---
Los Angeles power couple Annie and Matthew Gleason make music together under the name Tiger March, and have just released their newest single "Nobody." Like a harmonious duet between Beach House and Passion Pit, the spritely single fills your imagination with airy guitar strumming and fairylike synths straight out of your sweetest dreams. Under the surface, however, it tells a story of standing up to someone that hurt you and letting them know they're no longer welcome. Annie brightly croons, "You're nobody and you're not my friend," over and over, like she believes in herself for the first time. Their LP, Hold Something, drops March 23 and here's hoping it's full of deliciously tunes like "Nobody."
—
Brett Myers
on March 16, 2018