Buzzing Daily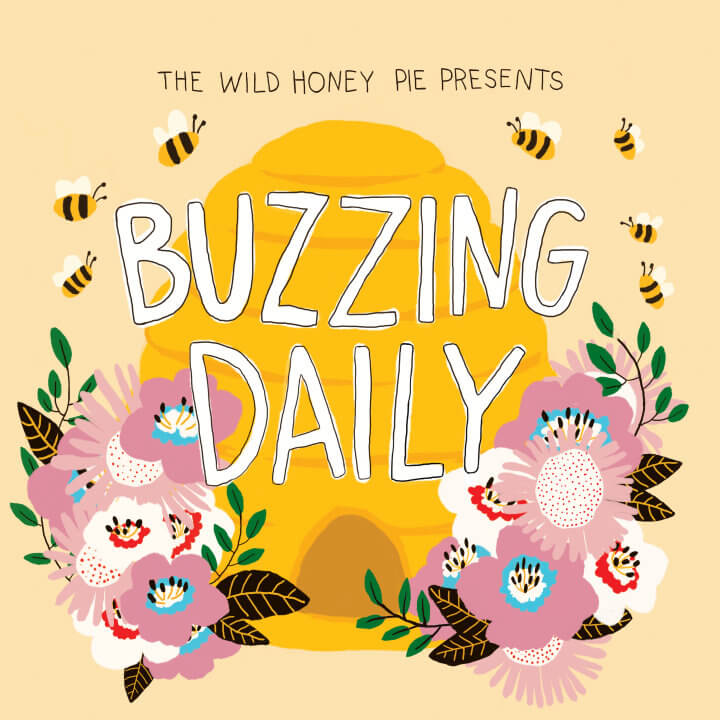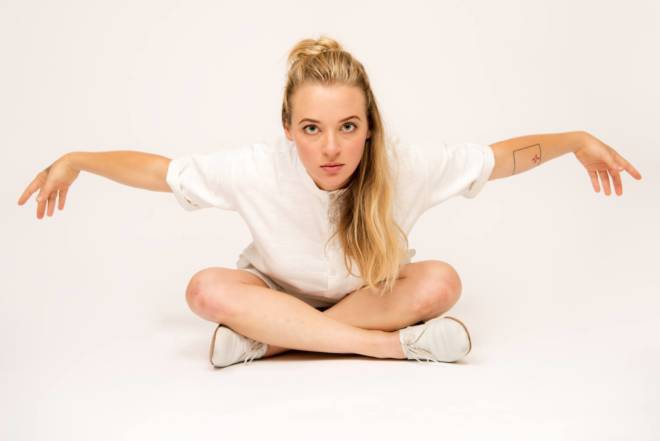 Misty Boyce - I Don't Wanna Be Yer Gurl
---
Misty Boyce explores a more raucous sound in "I Don't Wanna Be Yer Gurl." Overdrive and riotous lyrics step away from the straight-forward piano-driven indie-pop goodness that has landed her tickets with Sara Barielles, Mumford and Sons and The Lumineers, to name a few. Boyce's forthcoming LP, Get Lost, tackles the darker walks of her path thus far; death, drugs, religion and fame. "I Don't Wanna Be Yer Gurl" captures the conflicted defiance in walking away from a romance gone awry.
—
Kaycie Satterfield
on January 23, 2018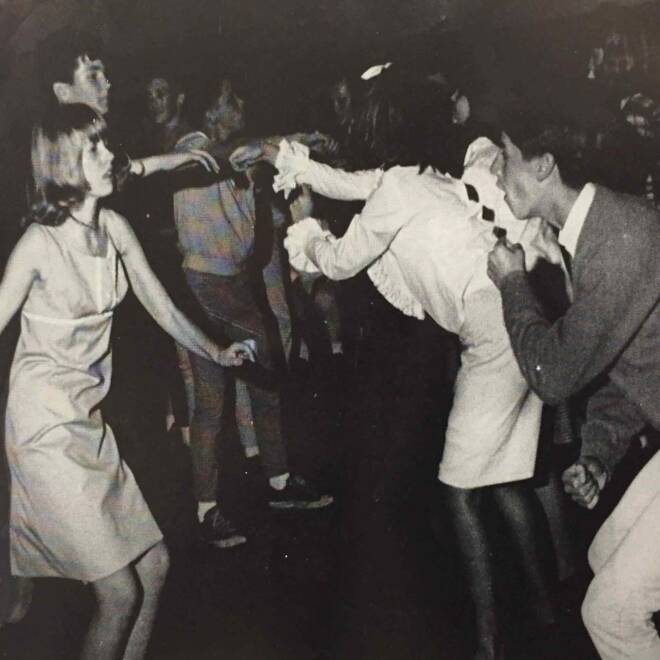 Sjowgren - Stubborn Forces
---
Sjowgren, the band whose Scandinavian-esque name and music belies its Bay Area origins, has an enigmatic and insular online presence. Since releasing Demos in 2015, the band's members remain anonymous. Likely, the sleight of hand means to plop your ears and attention fully into the music. So let's get to it: rhythmically throbbing and vocally delicate, "Stubborn Forces" struts evolving production choices, but reinforces the simple fact that this band exudes incredibly tender pop refrains.
—
Devon Sheridan
on January 17, 2018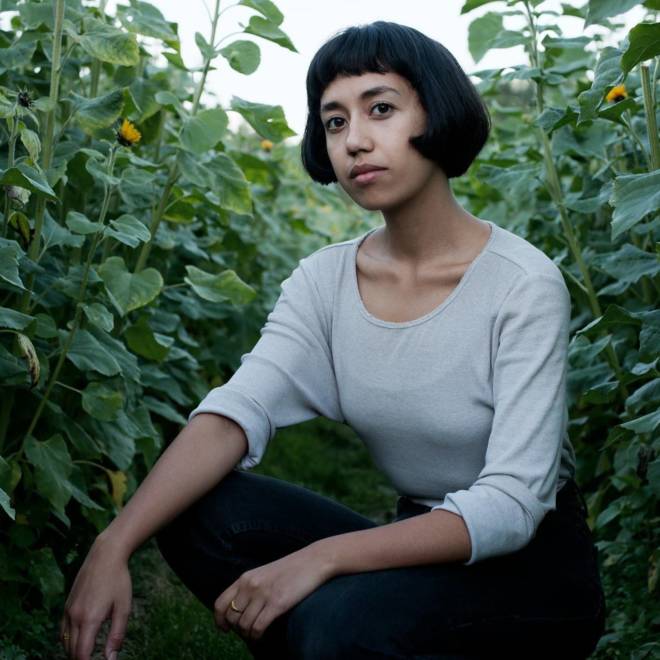 Haley Heynderickx - Untitled God Song
---
Portland folk singer-songwriter Haley Heynderickx has a keen attention to detail and the ability to absolutely captivate with her melodies. "Untitled God Song" is comedic and charming as she grapples with her relationship to God, who is in this case, presented as a woman with a knockoff Coach bag and "big hips and big lips." Though the song is loaded with a ton of questions and uncertainty, it is still so strangely comforting, prompting us to see the infinite in things that once seemed ordinary. Heynderickx sings, "my web is still spinning / you can't see it yet," as she weaves her own web around us, making everything feel slightly more settled in its place. Look out for her album I Need To Start A Garden out on 3/2. 
—
Nicole Rodriguez
on January 17, 2018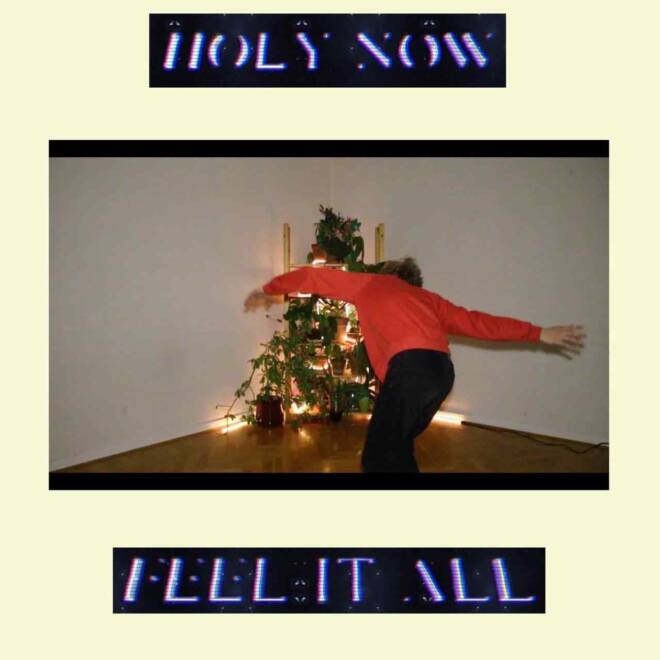 Holy Now - Feel It All
---
Swedish indie pop band, Holy Now, ushered in the year with new single "Feel It All." With a sense of nostalgic euphoria, this song is a joyful plea for ease and mindfulness. Keep an eye out for their new album coming out later this year!
—
Dara Bankole
on January 17, 2018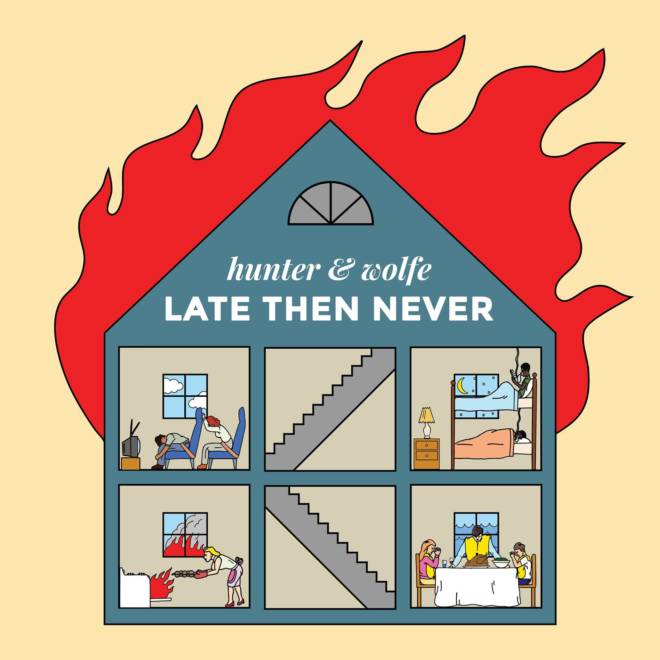 hunter & wolfe - All The Vultures
---
hunter & wolfe's "All The Vultures" is the indie rock anthem you need to hear. The opening track off of the Brooklyn-based duo's newly released record, Late Then Never, "All The Vultures" places you somewhere between some seriously emotional chord progressions and Maffei's silky smooth vocals — a pretty good pocket of space to exist in, if you ask me. It confronts the discontentment we have with ourselves from time to time, but also validates that no one's perfect, all within a tightly wrapped three minute package.
—
Haylee Zalewski
on January 17, 2018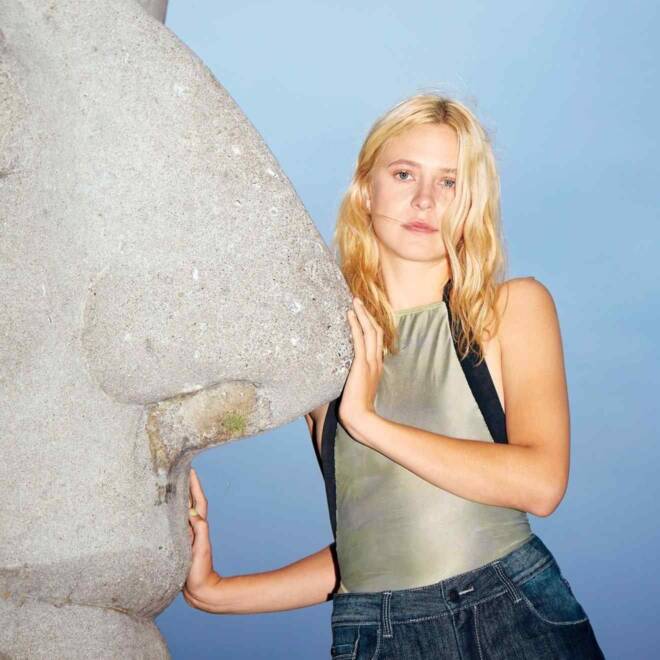 Helena Deland - There Are A Thousand
---
Singer-songwriter Helena Deland from Montreal creates sweet, sweet melodies. "There Are a Thousand" is just one of them, her latest since her 2016 EP, Drawing Room. Deland's voice is light and airy, reminiscent of hazy day dreams. She brings this easygoing attitude to "There Are a Thousand," giving serenity to any overcast day.
—
Natasha Cucullo
on January 17, 2018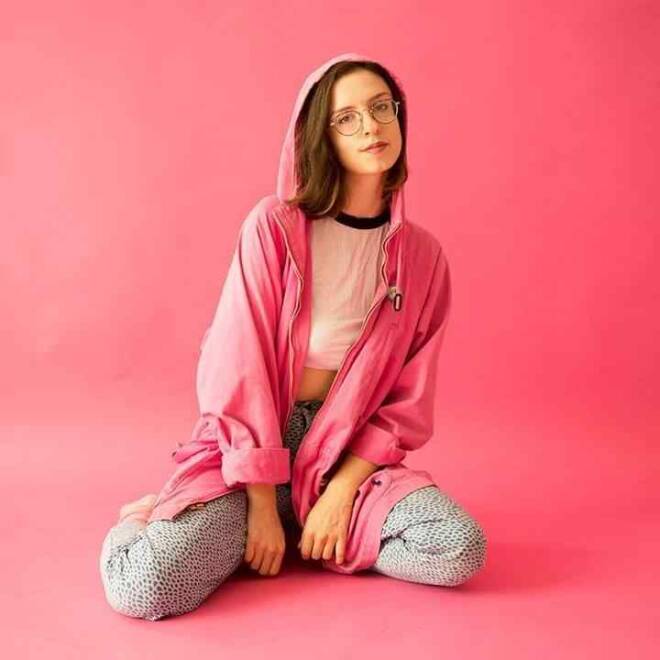 Stef Chura - Speeding Ticket
---
Stef Chura's debut album Messes was arguably the greatest hidden gem of 2017, and we are so excited for it to resurface this February via Saddle Creek. "Speeding Ticket" shows off Chura's 90s-alternative influences which are not only heard in this song but all over her debut album. There's no doubt that you should have your eye on this Michigan native indie rocker in the coming months. 
—
Dara Bankole
on January 17, 2018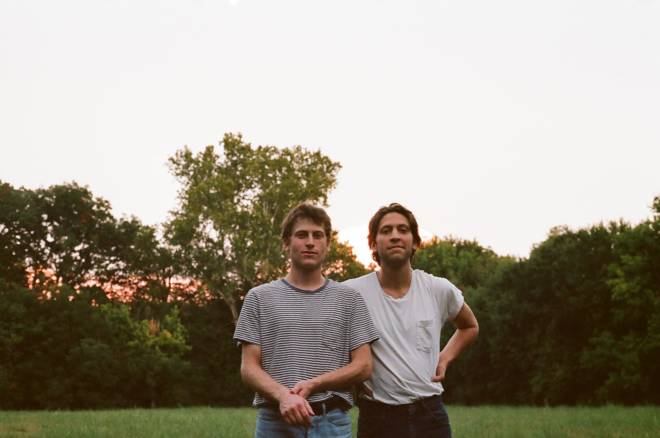 Hovvdy - Cranberry
---
The Austin duo Hovvdy's new single, "Cranberry," is an exercise in emotion through minimalism. Doubled vocals sing over hushed guitars, as a bright synth steeps the song in memory. According to Charlie Martin of Hovvdy, "Cranberry" is about becoming a "better listener and, more generally, being willing to make changes in yourself to be a better person, friend, partner." It's a rare song that is at once deceptively simple and disarming.
—
James Liance
on January 16, 2018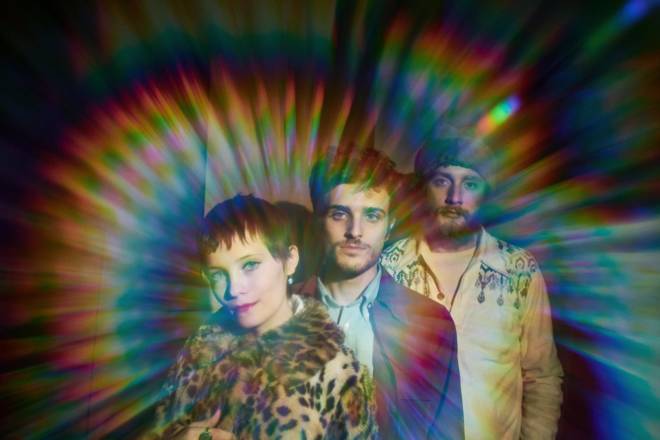 The Shacks - Audrey (Spending All My Time With You)
---
The Shacks are a refreshing burst of sunshine in these dreary winter months, and tracks like "Audrey (Spending All My Time With You)" are like a warm hug amid the relentless cold. Perhaps it's their youth (the band is barely in their 20s), but there is a refreshing simplicity and idealism to their sound. They harken back to the romanticism of '90s shoegazers Slowdive, who, unsurprisingly, were also influenced by the same '60s bands that are present in The Shacks' sound. More sunshine, please!

—
Jenny Gumbert
on January 16, 2018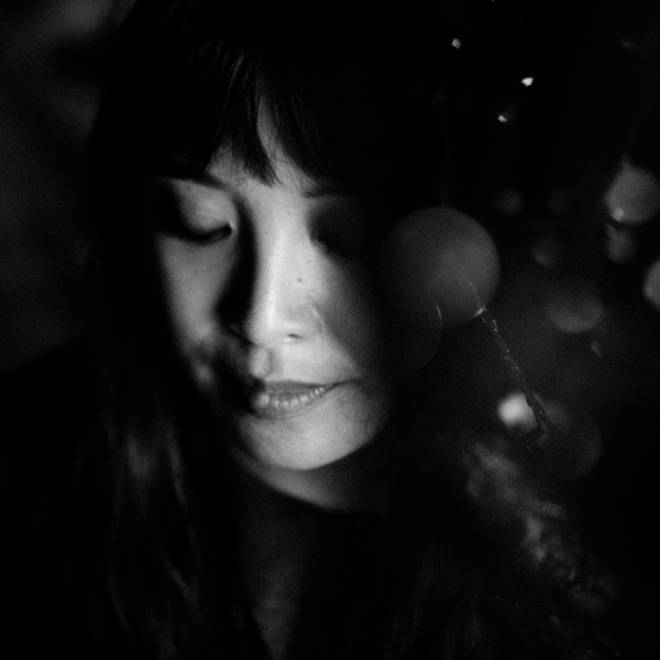 Tiny Fireflies - 2040
---
"Here we are again / Haven't I said enough?" Dream pop duo Tiny Fireflies' newest single, "2040," begins with this ghostly sigh of despair. They're trudging back into something familiar and it hurts, but it is also transcendent. For five minutes, "2040" explores that one heartbreaking thought. Something is about to claw at the heart again, and they know they can survive it, but it never gets any easier. As with any dream pop track, the subject remains purposefully ambiguous. This song isn't about something tangible. It's about a moment that could happen today, tomorrow, next week, or maybe even in the year 2040.
—
Brett Myers
on January 16, 2018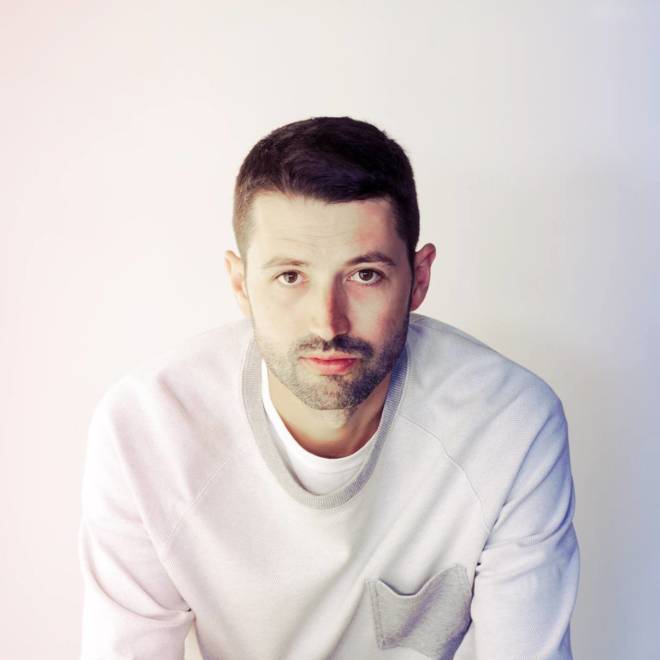 S. Carey - Fool's Gold
---
Wisconsin's S. Carey is back with this new single from forthcoming album, Hundred Acres, set to be released February 23. The tune starts with mellow guitars and soft vocals reminiscent of his bandmate Justin Vernon. It grows slowly and subtly as the song progresses and Carey sneaks an atmospheric pedal steel, delicate pianos and a droning bass into the mix. The end result is a warm and dreamy soundscape that perfectly welcomes the image of "sapphire skies" painted throughout the song.
—
Jack Sasner
on January 15, 2018