Buzzing Daily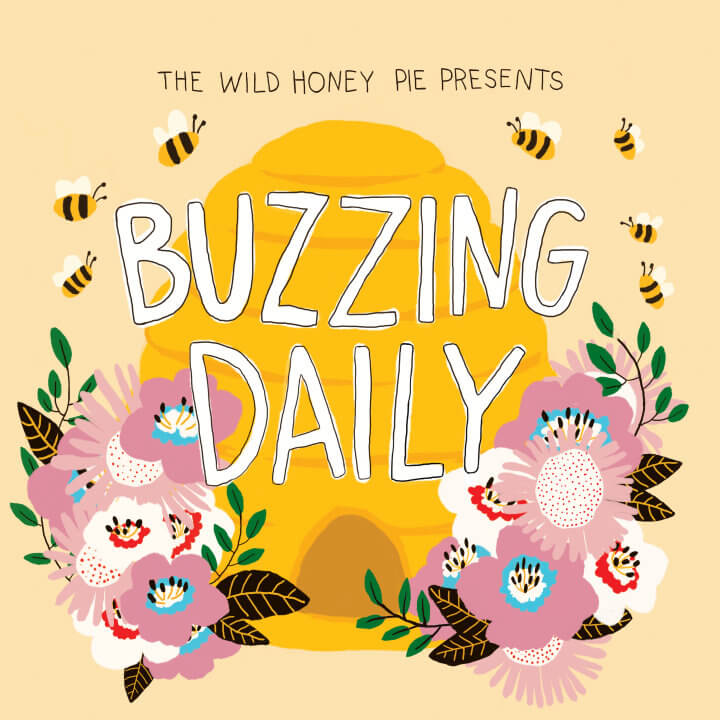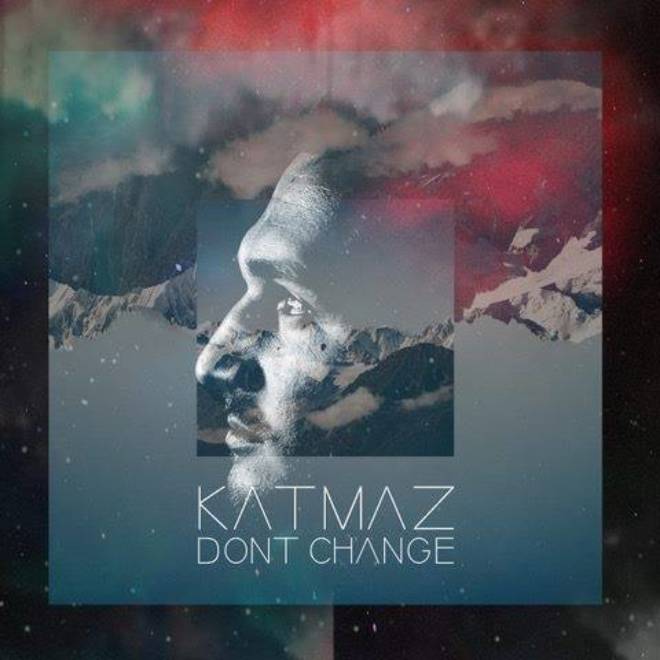 Katmaz - Don't Change
---
What do you do when the people you love make bad decisions and you can't do anything to stop them? After watching his best friend stay with an unfaithful lover, that's the situation New York singer Katmaz found himself in prior to writing his new single, "Don't Change." Heartbroken by his friend's fear of change, Katmaz's single captures the human penchant for staying in unideal situations just for the sake of comfortability. "Change can bring happiness," he describes in a statement, "No one should have to put up with any type of abuse in their lives." The result is a soulful piece of folk orchestration that could fill a stadium packed with awestruck fans. The chorus tugs at your heart like an unnoticed cry for help and, eventually, fades away into complicity.
—
Brett Myers
on April 17, 2018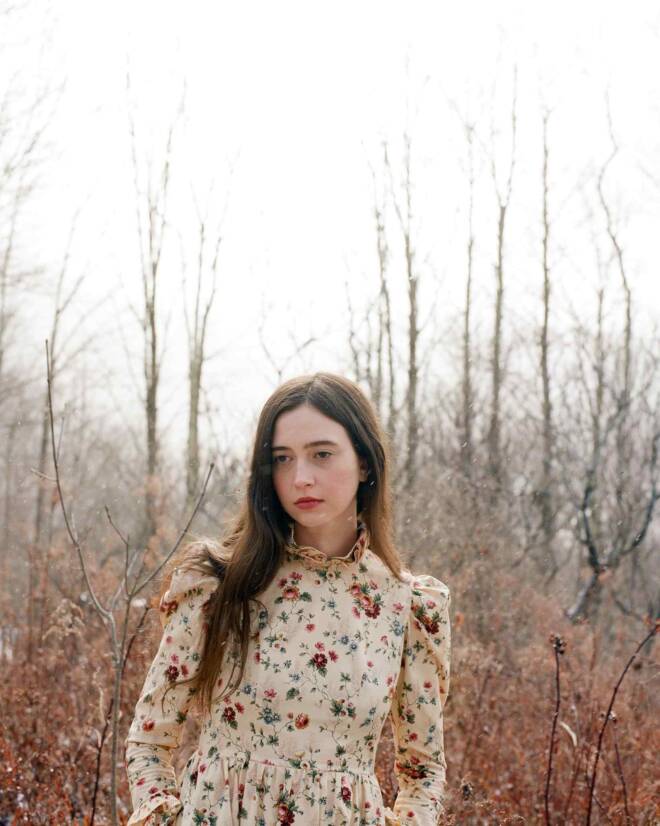 Yours Are The Only Ears - Fire In My Eyes
---
Yours Are The Only Ears is the project of Brooklyn based singer-songwriter Susannah Cutler. In "Fire In My Eyes", Susannah sings her questions for someone who she seems to have a rough history with. In the sporadic way that most thought processes work, Susannah goes from casually wondering if this person wants to hang out with her on her roof, to questioning if she's a good person. "Fire In My Eyes" is refreshingly raw and highlights the physical, mental and emotional details of ironing out a toxic relationship. With a voice that is present but light, "Fire In My Eyes" is easy on the ears and so relatable to those of us who struggle with the complexities of love. Cutler's debut album Knock Hard is set to release May 11 via Team Love Records.
—
Dara Bankole
on April 16, 2018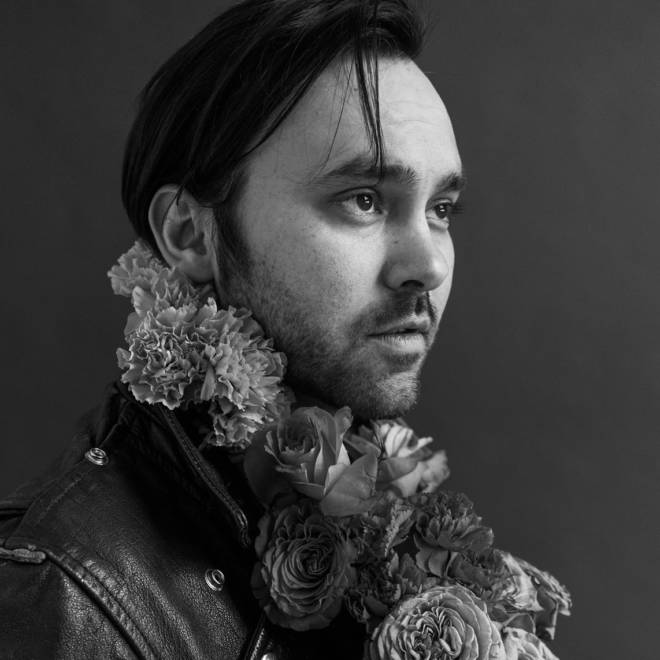 Shakey Graves - Mansion Door
---
Shakey Graves, whose stage name was inspired by an inebriated man at Old Settlers Music Festival in Texas, is known for his high-energy, four-on-the-floor, one-man-band Americana music. In more recent musical endeavors, the singer-songwriter has explored a more musically dense sound. "Mansion Door" is a layered, effects-heavy confection complete with lush harmonies and overdrive. Rose-Garcia referred to this song as his "love song to mid-late 90's indie bands." Catch more of Shakey Graves' new sound on his newest record Can't Wake Up, out May 4 on Dualtone.
—
Kaycie Satterfield
on April 16, 2018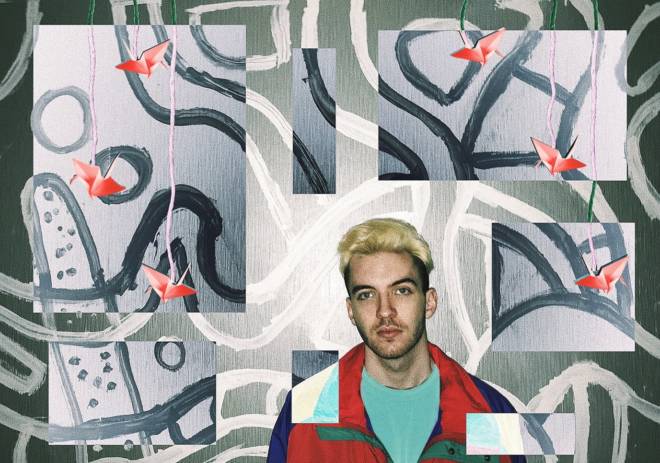 Pizzagirl - Seabirds
---
What happens when the vulnerable, lo-fi stylings of bedroom pop meet internet-obsessed youngsters? You get moody synth-pop melodies full of introspection and an Instagram-able aesthetic. Swipe left over to Pizzagirl, a Liverpool-based musician whose tunes are as beautifully ethereal as they are millennial. "Wear your freshest life jacket," he warns for his newest release, "Full steam ahead as we travel at unlimited speeds to the shore of internet." The track sails over a beachy synths against a starry night sky a la Beach House. However, once the chorus drops, he refracts the song through some '90s computer program full of colorful Word Art and pixelated graphics. Check out the rest of Pizzagirl's dreamy EP An Extended Play here.  
—
Brett Myers
on April 13, 2018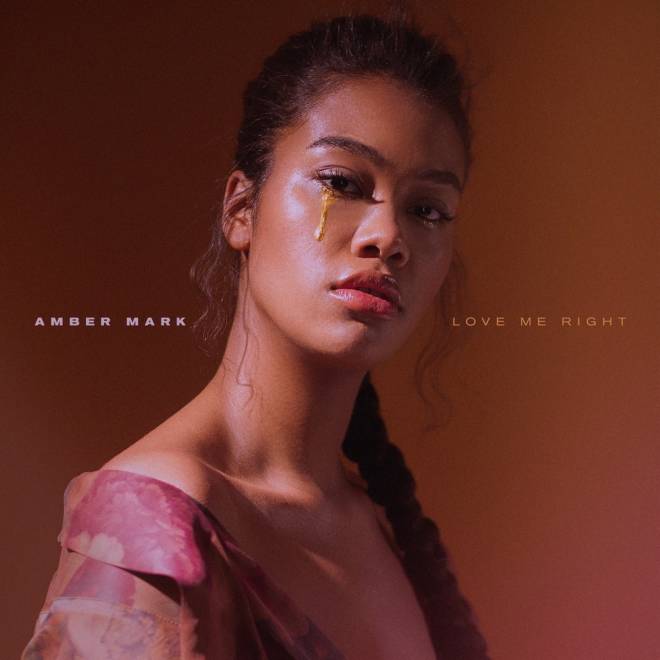 Amber Mark - Love Me Right
---
Amber Mark has pipes, and she shows them off on a new piano-jamming, vocal-layering bop that will have you creating your summer playlist a month early. "Love Me Right" is the second single off of the 23-year-old's upcoming album, Conexão. Anchored by the reverberant keyboard from the singer's earlier work, the track has the production tendencies of '90s R&B mixed with some samba-style drumming. It is Mark's vocal work, though, that ties the whole thing together: she floats when she needs to, she belts at the right moments, and she grooves throughout.
—
Matt Megan
on April 12, 2018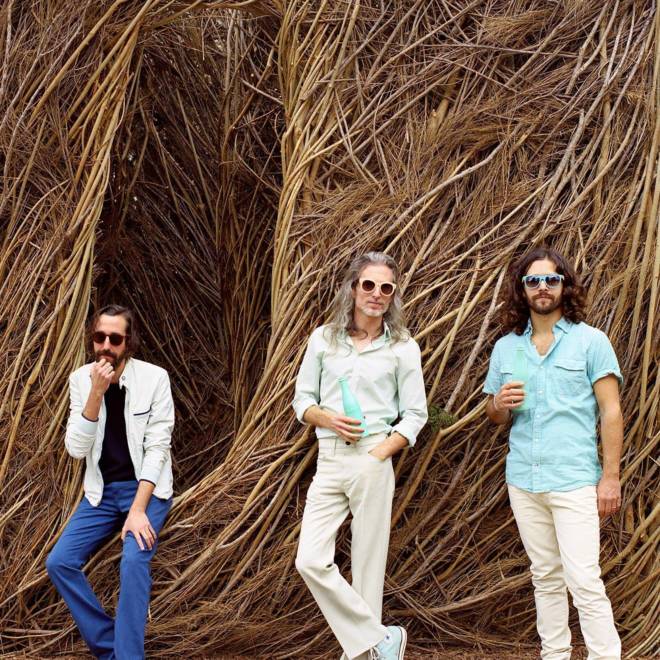 Feverbones - Rules
---
"Rules" is the new track from Austin-based trio Feverbones. A kinetic slice of psych-rock, the song centers the band's impressive musical chops. Ambient, layered guitars interwoven with a tight drum groove build to an explosive zenith, centering a dreamy, sun-drenched vocal. The band formed in 2014 when songwriter Abram Shook stumbled upon sought-after ringers Matthew Shepherd and Christopher Cox. The well-seasoned musicians discovered a magnetic musical chemistry, releasing a self-titled EP and members touring with local iconoclasts such as Dana Falconberry & Medicine Bow, Adam Torres and Monk Parker. The band is set to release their first full-length album April 13 on Austin Town Hall Records.
—
Kaycie Satterfield
on April 12, 2018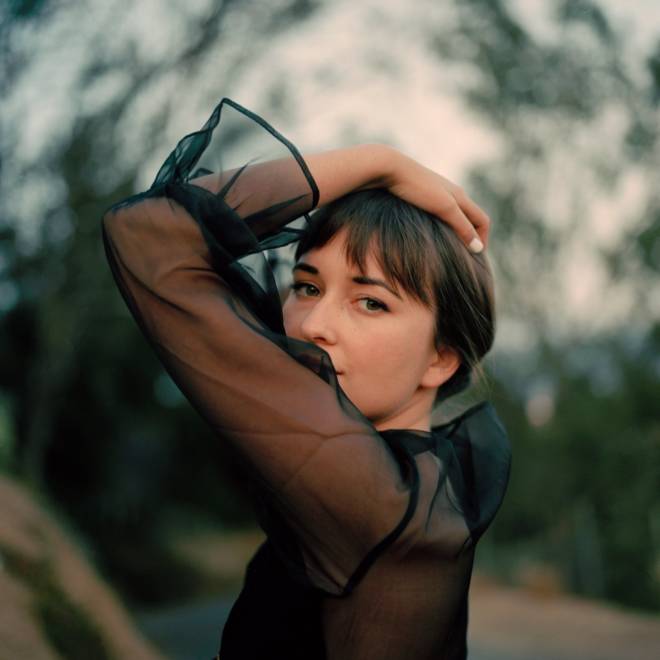 Jess Williamson - I See The White
---
Jess Williamson explores the simultaneous presence of life and death in her new song "I See the White." An existential "Martha My Dear," Williamson cites her graying dog Frankie, "a physical manifestation of the passing of time," as the inspiration for the song. "I could stay on the crest of the waves in the sea of your love all my days," she muses. The ephemerality of it all can be a tough pill to swallow as well as a reminder to savor the time we do have. Williamson unpacks this juxtaposition beautifully with strummy layers of guitar and a sometimes-quixotic lyric. Catch Williamson's first record with Mexican Summer, Cosmic Wink, on May 11.
—
Kaycie Satterfield
on April 11, 2018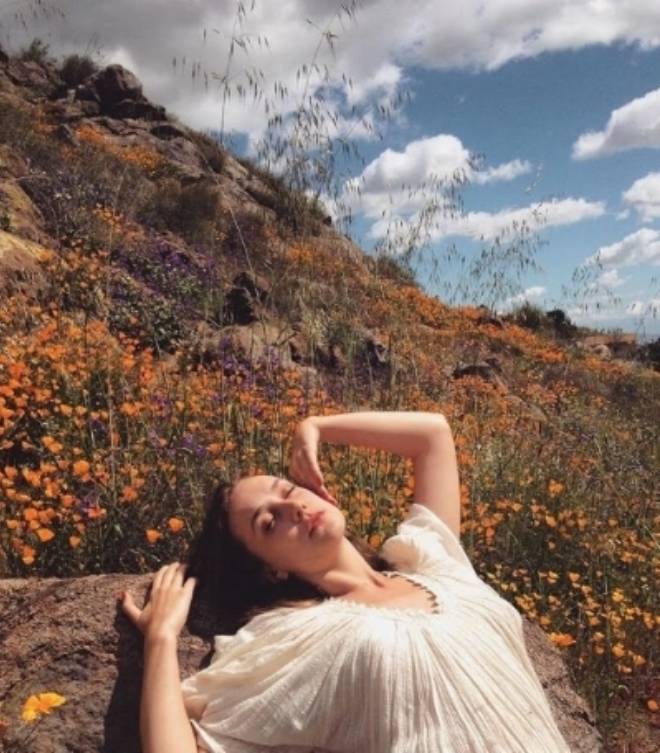 Allie Crow Buckley - Captive
---
Allie Crow Buckley's "Captive" is soothing, smooth and slinky. Written around the metaphor of going out on the rough seas with family and friends waving frantically from the shore, begging her to come back home, she sings about willingly venturing further into a bad relationship. Her voice is silky and illusive, evoking the very same waves that she's written about. Her inflections bring to mind the likes of Lana Del Rey, but with a greater feeling of control. This song will have you swaying with the slow and steady drumbeat, and sympathizing with her honest and emotional lyrics: "I just wanted to be someone that you need, I craved a little codependency… I wanna go where a lover can't be found."
—
Grace Eire
on April 11, 2018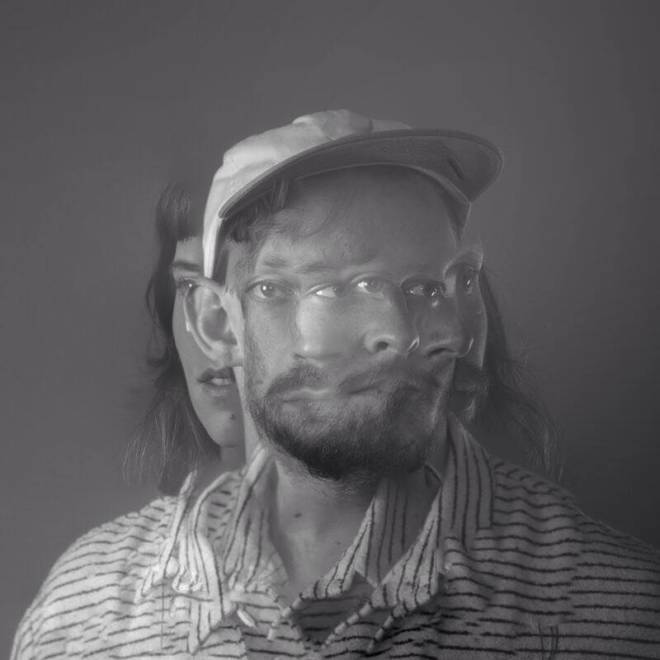 Wilder Maker - Closer To God
---
This track from Wilder Maker is a meditation on what life's like fighting for recognition in New York City. Spanning just over six minutes, this rock and roll epic doesn't ever give you the chance to get bored. With influences ranging all across the spectrum and unexpected rhythms and melodic turns, six minutes feels like a cool radio-friendly 3:30. Gabriel Birnbaum's lead vocals are nice and round, booming just enough to keep the narrative interesting without overselling it. It matches perfectly with the easy pace that the repeating guitar riff sets — repetitive and reminiscent of what it's like to do the same damn thing day after day, betting on a change for the better.
—
Grace Eire
on April 10, 2018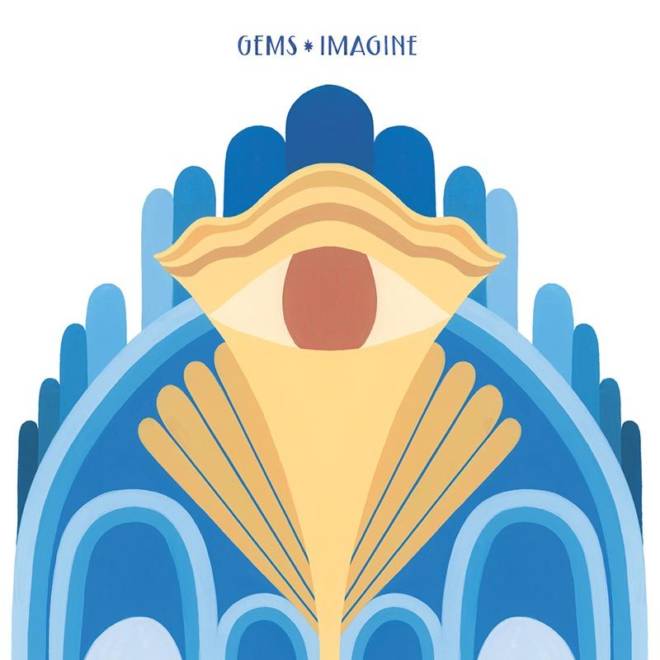 GEMS - Imagine
---
Covers of "Imagine" can be overdone. That's why you should really listen to this cover of "Imagine." Turntable Kitchen's SOUNDS DELICIOUS series is an exemplar of how the right types of constraints can cause creativity to burst out of even the most familiar places. The Seattle site challenges artists to "respect the album format as an art form" by covering entire disks rather than just a single or two. It's a hefty project, but it yields unexpected and entirely original content rather than run-of-the-mill rehashes. If you want proof, look no further than Gems' take on a John Lennon classic. With plucky string-synths, octave shifts and a chorus anchored by the biggest of reverberant '80s toms, it'll remind you just how fun covers can be.
—
Matt Megan
on April 9, 2018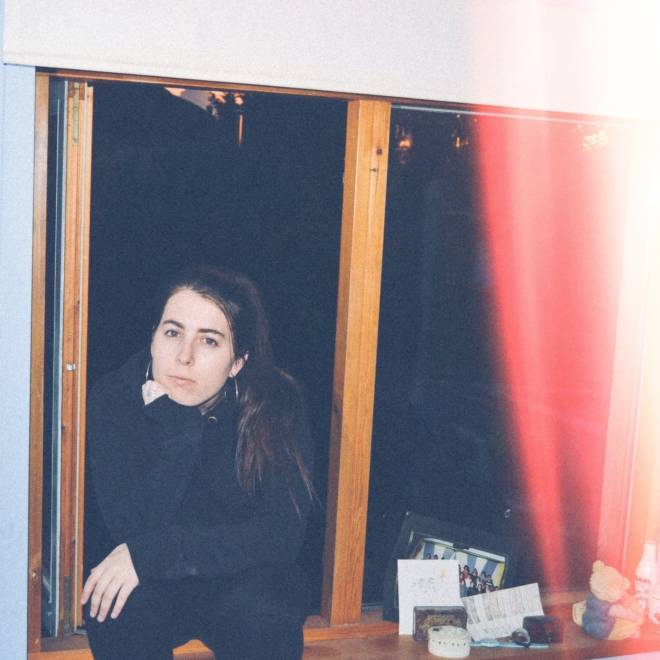 Sorcha Richardson - Can't We Pretend
---
Sorcha Richardson delivers a delightfully doleful indie-pop ballad with "Can't We Pretend." The Dublin native now resides in New York City, a move that has evoked a particular set of charms in her intimate lyrics. Nostalgia couples whimsy and a dash of sadness as she muses "I told you I'd be home for Christmas/ I was gone for six years more." Simple but incredibly stirring, "Can't We Pretend" leaves a lasting impression. Richardson has a debut album in the works. In the meantime, we couldn't be more beguiled with "Can't We Pretend."
—
Kaycie Satterfield
on April 6, 2018