Buzzing Daily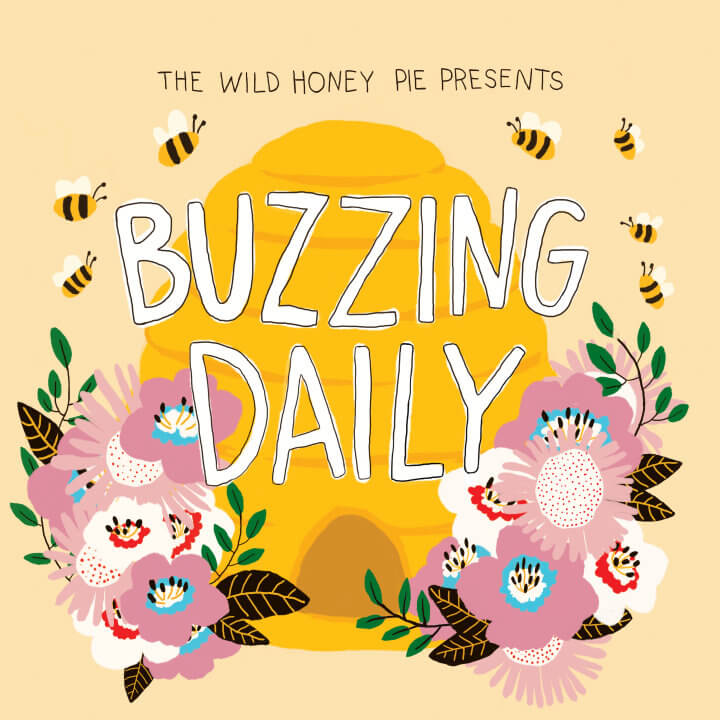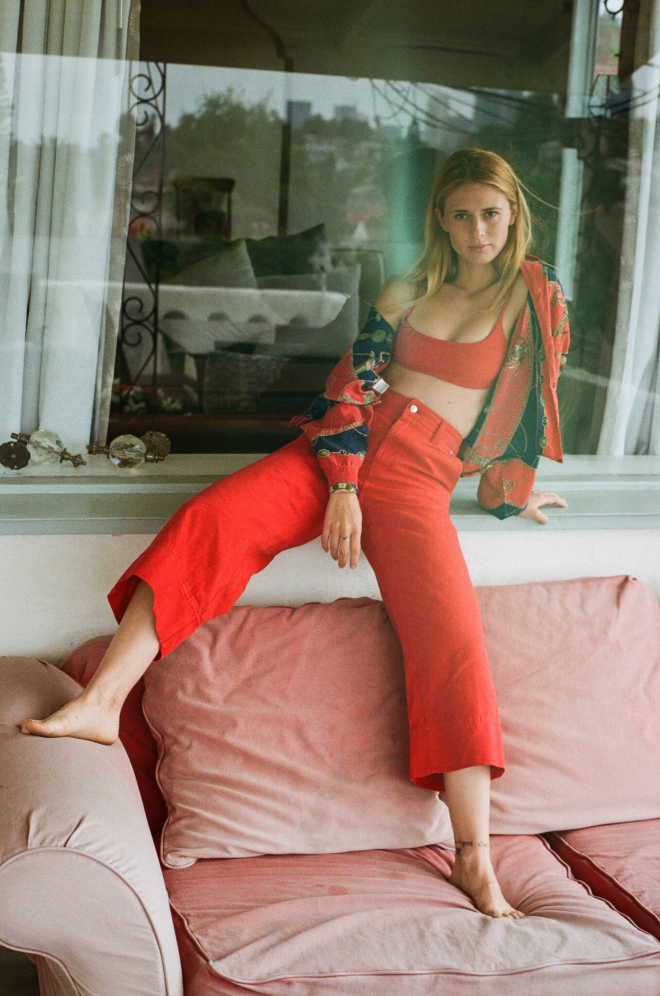 Julietta - Stripes + Squares
---
"Stripes + Squares" by Julietta uses dream-pop accents to openly discuss and dismantle gender norms and the notion that you're not good enough alone. She challenges the idea of a life lived solely for the pursuit of romance by calling out the girls looking for "a picture-perfect guy" and the guys looking for a "quiet little trophy wife." "Stripes + Squares" the third track off of Julietta's new release Smooth Sailing, carries a catchy upbeat feel that will leave you thinking while grooving along. Using these songs as a means of self discovery and reclaiming strength, each track shines a light on topics that we all struggle with but are at times stigmatized by society. Using her captivating vocals alongside her authentic song-writing, Julietta is a force to be reckoned with in the indie pop scene. Check out her debut album, Smooth Sailing, out today! [photo by Danny Scott Lane]
—
Madison Hetterly
on August 8, 2018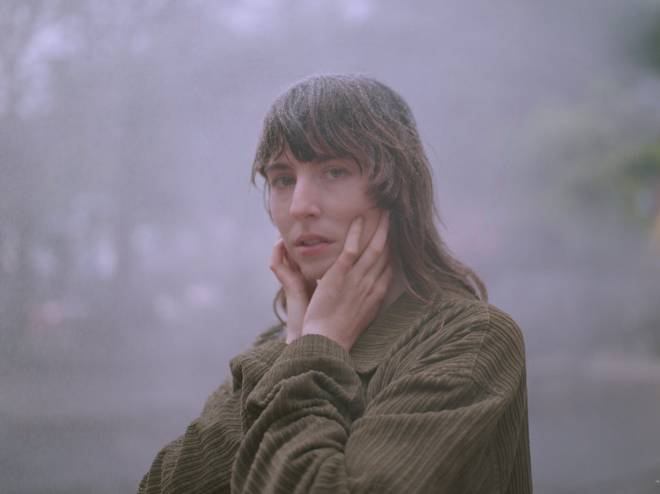 Mothers - Pink
---
The latest track from Philly outfit Mothers is post-punk with a pulse, a seven-minute epic that races ahead with anxious anticipation. Singer Kristine Leschper's vocals are overdubbed, generating an army of voices leading the troops into battle. Jangly guitars clash with each other as the steady drum beat tries desperately to mediate. The respite that occurs two-thirds through the song is short-lived, as the frantic climax grows more and more chaotic before melting into waves of feedback. "PINK" promises that Mothers' sophomore record will be ambitious, energetic, and explosive. 
—
Michael O'Neill
on August 7, 2018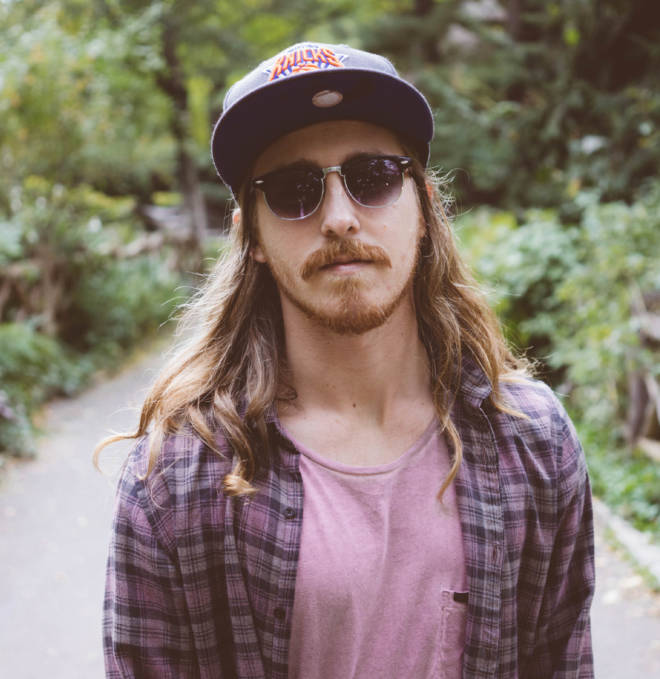 Calan Mai - XO
---
Australian singer-songwriter Calan Mai gives us the perfect chill summer track with "XO." Integrating brass instruments that work seamlessly alongside pleasing guitar chords, Calan Mai charms us with his charismatic vocals. His unique fusion of folk and indie in makes him an artist to look out for. The lyrics "Hook me up to WiFi / Wire my systems in/ Your media is reading me/ To someone better," bring up topics of the pressures put onto ourselves and our relationships by social media whether we like it or not. More than just light indie pop, Calan Mai uses his songwriting to bring listeners to deeper places while still keeping a cheerful disposition. Follow Calan Mai on social media to keep updated on new work and tour dates!
—
Madison Hetterly
on August 7, 2018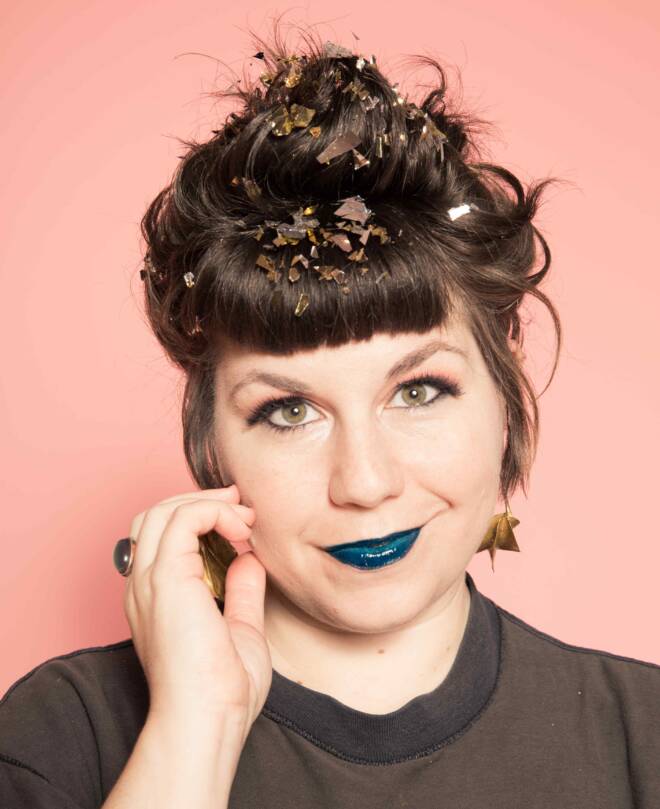 Jocelyn Mackenzie - Love Begets Love
---
After the passing of her dear friend, Pam, Jocelyn Mackenzie sought out to write a song to Pam's grieving husband. "Love Begets Love" is the beautiful product of Mackenzie's efforts, a song about the consistent readiness and availability of love. As if an echo of Pam's heart, Mackenzie spreads a personal and universal message about how love can grow and foster in the midst of hardships. Mackenzie's voice has healing elements in and of itself, but it reaches to new levels when accompanied by the colorful background vocals which in a way sound like a united band of caring friends reaching out to a loved one in a time of need. While the pain of loss will never be truly erased, this song is a reminder that there truly is consolation and hope in love. "Love Begets Love" is featured on a compilation album dedicated to Pam's memory called Songs for Pam which can be found on Burst and Bloom Records's bandcamp. New Yorkers, be sure to see Jocelyn Mackenzie during her residency at C'mon Everybody in Brooklyn on August 11, September 16, and October 13! 
—
Dara Bankole
on August 6, 2018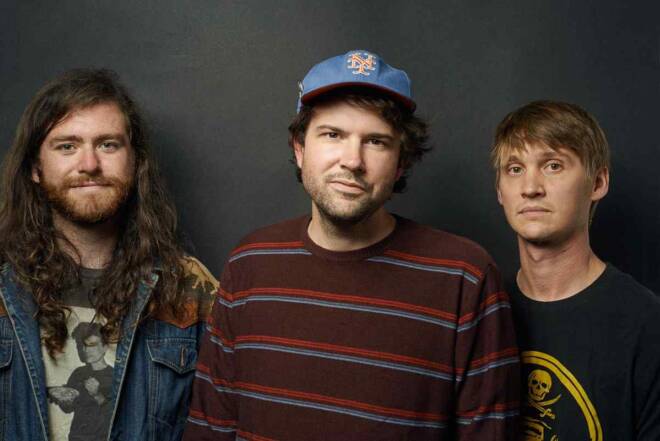 Wild Pink - Lake Erie
---
Wild Pink's "Lake Erie" is full of all sorts of meaningfully mundane details one has no choice but to notice while growing up in a small town. "Your body looks impossibly small when you hang your head and cry / Meanwhile people on Tumblr unpack neuroses," singer John Ross observes. He is unable to shake the tiny details once so familiar to him — a particular intersection or the smell on a rainy day. It is as much a song about leaving as it is a song about home. "You thought you'd never get out," Ross reminisces in the chorus before finally flipping to the first person to marvel at his own growth. The song has an Americana sound tied more to the road than to any particular place. A wistful pedal steel guitar pines over the old days on top of a rhythm section as unrelentingly steady as the passage of time, declaring that there is no going back.
—
Daniel Shanker
on August 6, 2018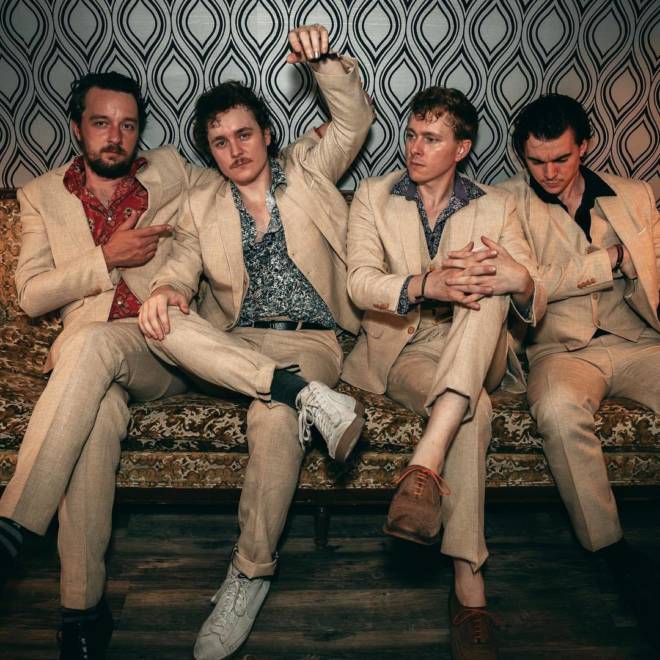 Ceramic Animal - Better Off
---
"Better Off," the third track off of Ceramic Animal's sophomore album The Horse, flies in strong with a distorted guitar riff, but it soon levels out as it makes a smooth landing into the melancholy groove. The melody never wanders too far off the beaten path, but that path is heavily trodden for a reason. It's incredibly satisfying to let the vocals wander along, submitting to the inevitable revelation, "What can I do? / I'm better off with you." The bass line weaves in and out of the lead guitar's thread, creating a blanket of optimistic aura throughout the whole song. The Philly band certainly lives up to their self-proclaimed "swagadellic rock" style with this mesmerizing track. Catch The Horse out today on all music platforms! 
—
Grace Eire
on August 3, 2018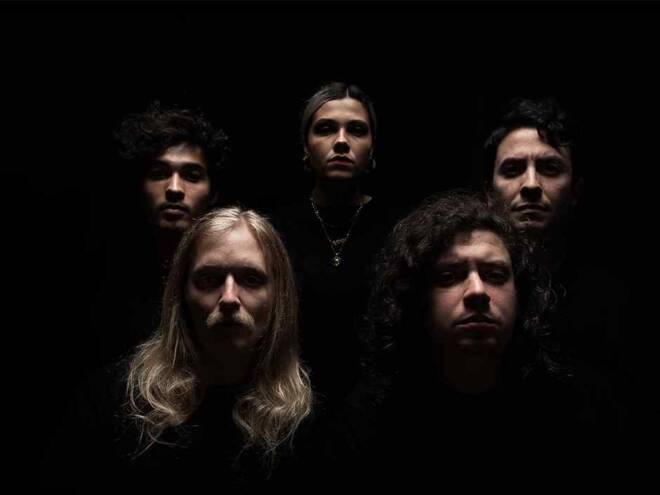 Spooky Cool - Old Hair Mine
---
Although Lucy Dacus believes Richmond band Spooky Cool should be renamed "Stupid Good," the band currently has the perfect name to describe their haunting indie pop vibe. The newest single "Old Hair Mine" off their upcoming debut EP "Every Thing Ever" is full of nostalgic lyrics and vocal harmonies mixed with the instrumentations dis-harmonization and a constantly changing rhythmic backdrop. The product is an entertaining, intricate piece that feels timeless and futuristic. At the end of the song, the vocalists question over and over again "is anything real?" Not sure about that, but we'll keep wondering as we listen to this song. 
—
Kathryn Brooks
on August 2, 2018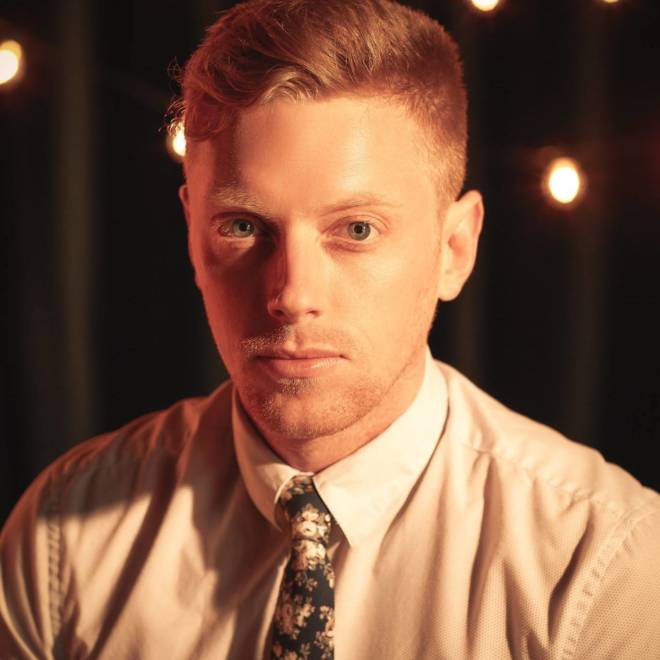 The Hollow Ends - The Low
---
Old school folk mixed with socially relevant lyrics is what makes The Hollow Ends stand out amongst the rest. Saint Louis based vocalist and songwriter Zachary Schwartz uses his dynamic and enthralling voice alongside harmonicas and a kick drum to put you in a folk trance you won't want to leave. Kicking off their debut album, Bears in Mind, is "The Low." The Hollow Ends beautifully and artistically master the folk genre with alternative twists throughout the song while giving it a simultaneous rock feel. The lyrics describe "I was dying to know / about the day we lost our soul," which give more thought into what it means to be alive and the souls that we inhabit. Building crescendos of harmonies, "The Low" will have you clapping to the beat while being hit with lyrics that will make you think about what exactly it means to be alive. Be sure to follow The Hollow Ends on social media and check out their latest album Bears in Mind out now!
—
Madison Hetterly
on August 2, 2018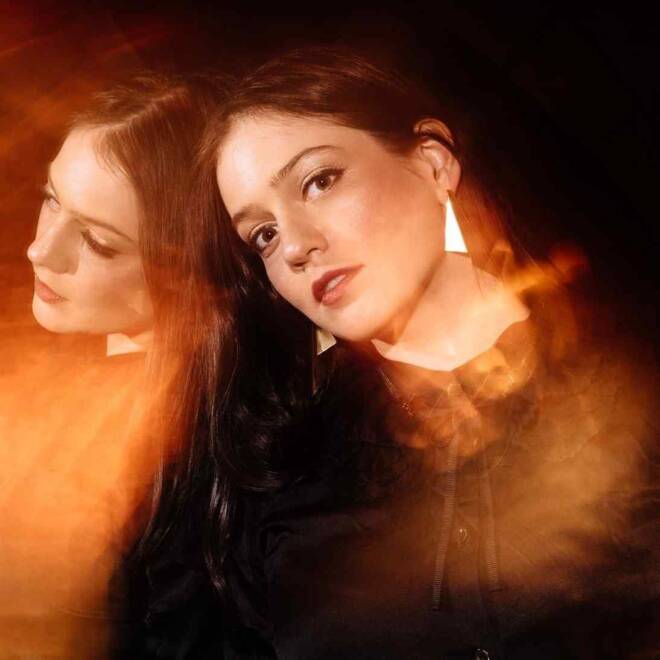 Odetta Hartman - You You
---
With a highly anticipated new record on the way, Odetta Hartman releases her last single off of the album. "You You" is the epitome of short and sweet, showcasing Hartman in all her old school charm but with a feel-good twist. While an Odetta Hartman track is usually embedded with experimental and genre-bending sounds, "You You" finds its strength in its sweet simplicity. Opening up with a hard-hitting electric guitar, Hartman's voice is a contrast of sorts with it's quiet strength and colorful timbre which remains the centerpiece of the song. "You You" is the kind of love song that doesn't feel crowded with frivolous emotions but rather heart and soul. "I want to run / to edge of the earth with you / it's perfect with you," Hartman repeats in the chorus, giving us a glimpse of her desire for an adventurous romance thats more about togetherness and less about the frills. Catch Old Rockhounds Never Die out on August 10! 
—
Dara Bankole
on August 1, 2018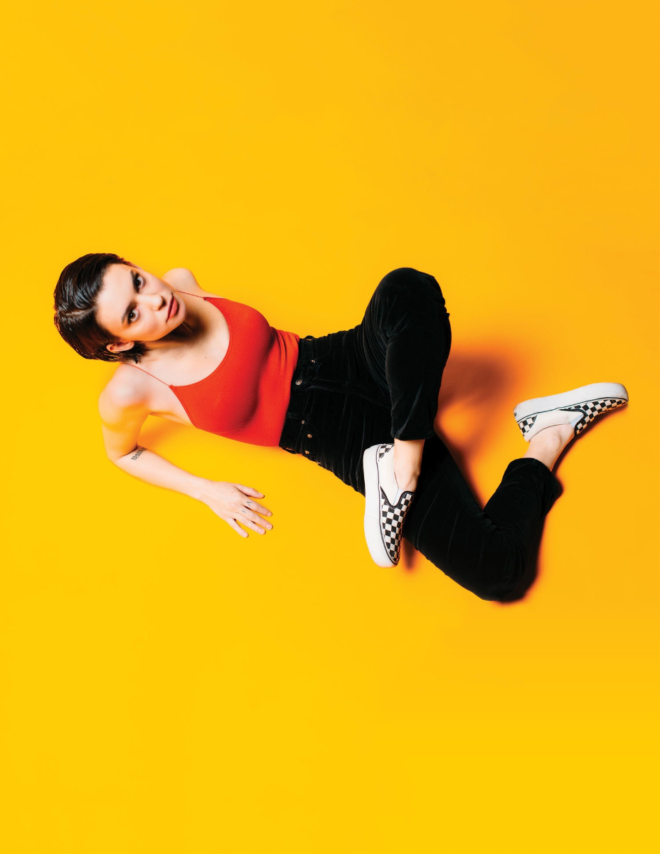 Meg Myers - Some People
---
Meg Myers's "Some People" renders an emotionally volatile relationship. She quotes Neil Young's "My My, Hey Hey (Out of the Blue)" with the line, "Is it better to burn out than to fade away." This immediately gives the listener the idea of an all-consuming relationship that isn't sustainable. Her voice is breathy but succinct, as she dances back and forth between the subject's struggles and her own. The violins create a vibrant shift with their pizzicato movements in the verses. When she reaches the chorus, her voice blares out with the desperation of her lyrics. "Some people stay / and some people break / and some people change / sometimes," are the centerpiece lyrics of the song, demonstrating Myers's examination of herself and her "destroyer." Although not as hard-hitting as other songs on Myers's album, "Some People" reaches heights in its power-ballad structure and succeeds in keeping with the album's overall intensity. Meg Myers's second album Take Me To The Disco is out now.
—
Talullah Ruff
on August 1, 2018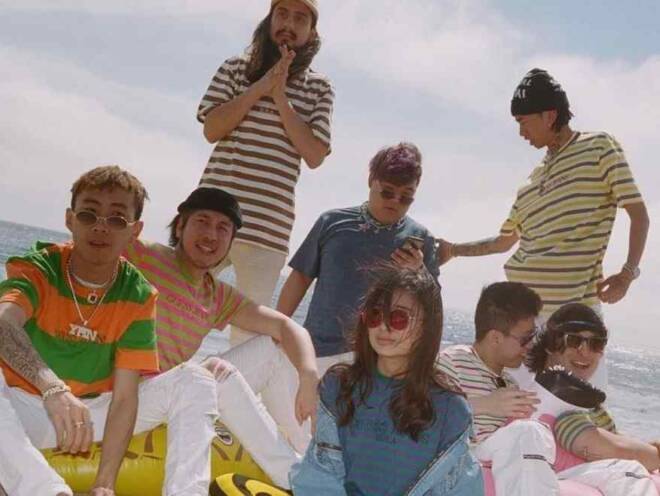 88rising (ft. Joji and NIKI) - La Cienega
---
"La Cienega", referring both to a famous street in LA that stretches out from Sunset Blvd and the Spanish term for desert marsh is a clever play on words that explores the pitfalls of the "glamorous" lifestyle many of us daydream about. The vocalists, two established Asian artists, Joji and NIKI, imply that waking up hungover after a rough night of heavy drinking and shenanigans might perhaps get old after a few weeks, months? As per NIKI's experience, it'll have you singing, "Party's over / Thank the lord". "La Cienega" is one of the many bangers off of the international collective and record label, 88rising's newest, collaborative album, Head in the Clouds. 
The song was produced and written by Joji and NIKI, who each supply their own distinctive sound and interpretations of the Hollywood lifestyle, and how to potentially escape it. Joji and NIKI's syrupy vocals are carried by the electro-dance inspired production filled with slightly gritty synths and a subby kick/ trap bass . As the track progresses, it bursts with glitchy samples ranging from buffering computer and telephone noises to what sound like bicycle bells. "La Cienega" paints a sloppy romance, glitter-puke picture that perfectly captures what it might feel like to wake up on a shallow, dry slow-moving body of water or an arid LA sidewalk…
—
Andrea de Varona
on July 31, 2018