Buzzing Daily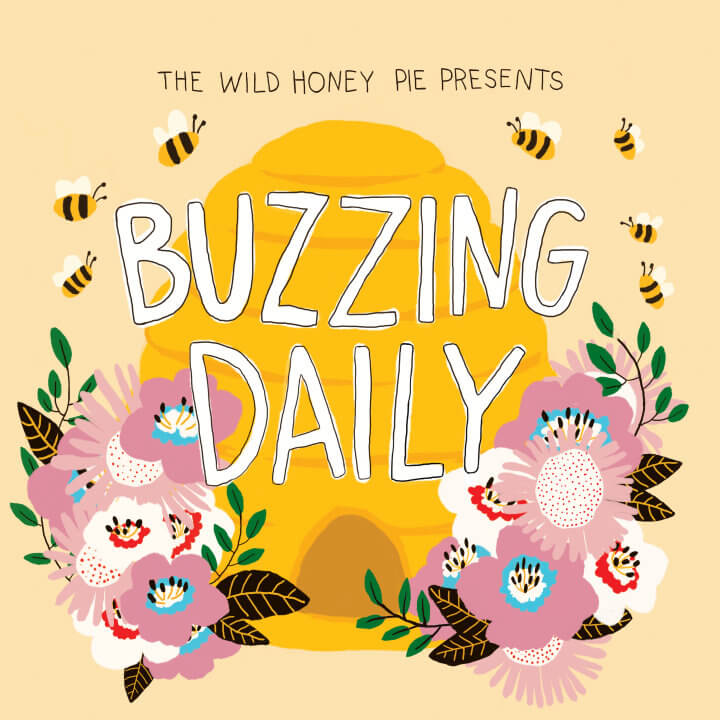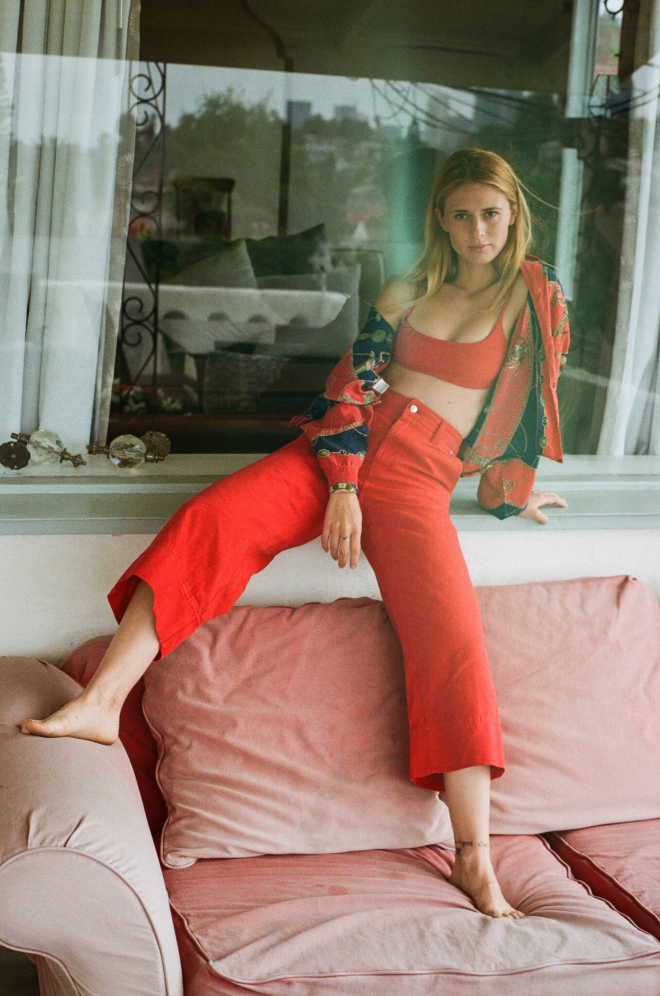 Julietta - Stripes + Squares
---
"Stripes + Squares" by Julietta uses dream-pop accents to openly discuss and dismantle gender norms and the notion that you're not good enough alone. She challenges the idea of a life lived solely for the pursuit of romance by calling out the girls looking for "a picture-perfect guy" and the guys looking for a "quiet little trophy wife." "Stripes + Squares" the third track off of Julietta's new release Smooth Sailing, carries a catchy upbeat feel that will leave you thinking while grooving along. Using these songs as a means of self discovery and reclaiming strength, each track shines a light on topics that we all struggle with but are at times stigmatized by society. Using her captivating vocals alongside her authentic song-writing, Julietta is a force to be reckoned with in the indie pop scene. Check out her debut album, Smooth Sailing, out today! [photo by Danny Scott Lane]
—
Madison Hetterly
on August 8, 2018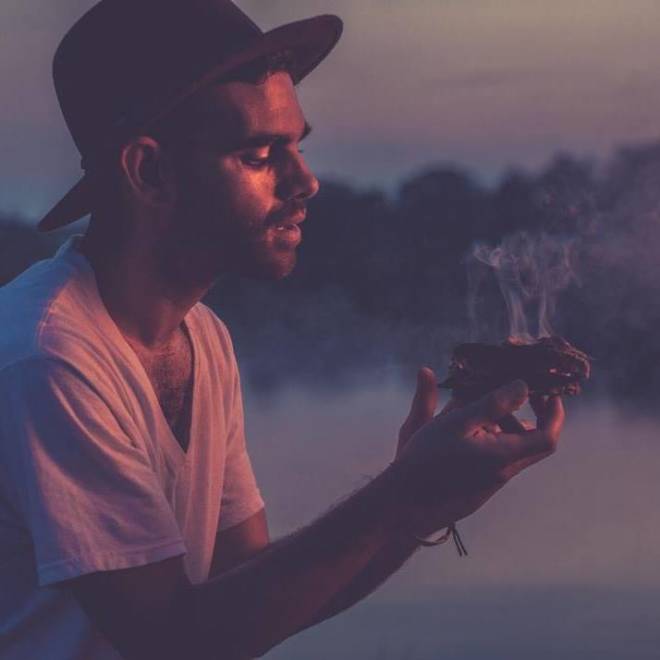 Mountain Lions - In The Valley
---
Steven Diaz's solo project, Mountain Lions, is melodic introspection set in Appalachia. The Chapel Hill-based recording artist spent three years touring with Cleveland's The Lighthouse and the Whaler before launching his songwriting career. The debut Mountain Lions record juxtaposes Southern metropolitan life — the "Valley" — with the intellectual freedom provided by the mountains. For five years following his The Lighthouse and the Whaler departure, Diaz made trips to the Appalachian foothills, escaping the mentally stultifying Chapel Hill. There, he arranged and composed self-reflective Folk, which he aptly titled "Mountain Lions". 
"In The Valley" melds the Protestant harmonic traditions of peoples who initially settled Appalachia with 21st-century textures, creating a soundscape that is both timeless and innovative. Like the folklore of millennia before, "In The Valley" uses symbols from the natural world to convey sentiments about the human experience — in this case, the georgic images call for the listener to slow down, reflect, and find peace in being alone. 
—
Haley Walker
on August 7, 2018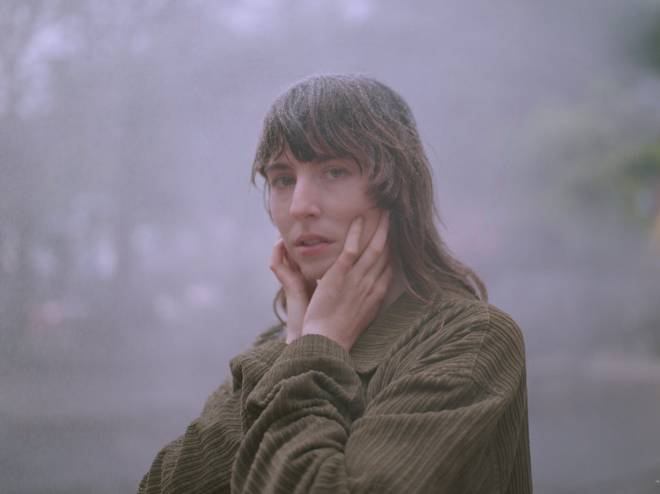 Mothers - Pink
---
The latest track from Philly outfit Mothers is post-punk with a pulse, a seven-minute epic that races ahead with anxious anticipation. Singer Kristine Leschper's vocals are overdubbed, generating an army of voices leading the troops into battle. Jangly guitars clash with each other as the steady drum beat tries desperately to mediate. The respite that occurs two-thirds through the song is short-lived, as the frantic climax grows more and more chaotic before melting into waves of feedback. "PINK" promises that Mothers' sophomore record will be ambitious, energetic, and explosive. 
—
Michael O'Neill
on August 7, 2018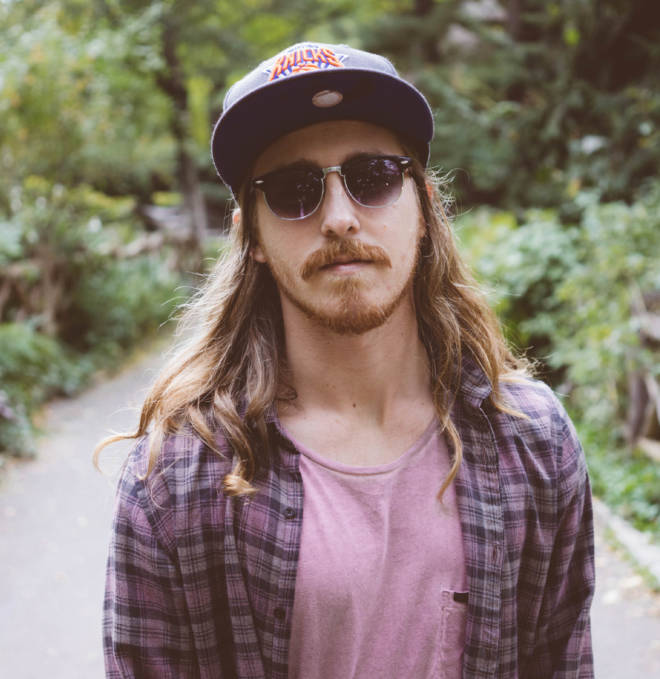 Calan Mai - XO
---
Australian singer-songwriter Calan Mai gives us the perfect chill summer track with "XO." Integrating brass instruments that work seamlessly alongside pleasing guitar chords, Calan Mai charms us with his charismatic vocals. His unique fusion of folk and indie in makes him an artist to look out for. The lyrics "Hook me up to WiFi / Wire my systems in/ Your media is reading me/ To someone better," bring up topics of the pressures put onto ourselves and our relationships by social media whether we like it or not. More than just light indie pop, Calan Mai uses his songwriting to bring listeners to deeper places while still keeping a cheerful disposition. Follow Calan Mai on social media to keep updated on new work and tour dates!
—
Madison Hetterly
on August 7, 2018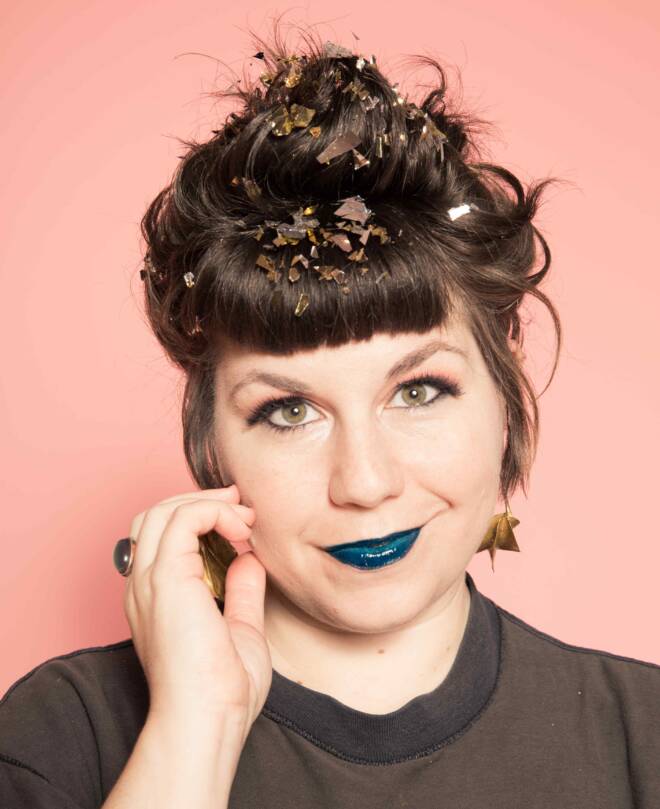 Jocelyn Mackenzie - Love Begets Love
---
After the passing of her dear friend, Pam, Jocelyn Mackenzie sought out to write a song to Pam's grieving husband. "Love Begets Love" is the beautiful product of Mackenzie's efforts, a song about the consistent readiness and availability of love. As if an echo of Pam's heart, Mackenzie spreads a personal and universal message about how love can grow and foster in the midst of hardships. Mackenzie's voice has healing elements in and of itself, but it reaches to new levels when accompanied by the colorful background vocals which in a way sound like a united band of caring friends reaching out to a loved one in a time of need. While the pain of loss will never be truly erased, this song is a reminder that there truly is consolation and hope in love. "Love Begets Love" is featured on a compilation album dedicated to Pam's memory called Songs for Pam which can be found on Burst and Bloom Records's bandcamp. New Yorkers, be sure to see Jocelyn Mackenzie during her residency at C'mon Everybody in Brooklyn on August 11, September 16, and October 13! 
—
Dara Bankole
on August 6, 2018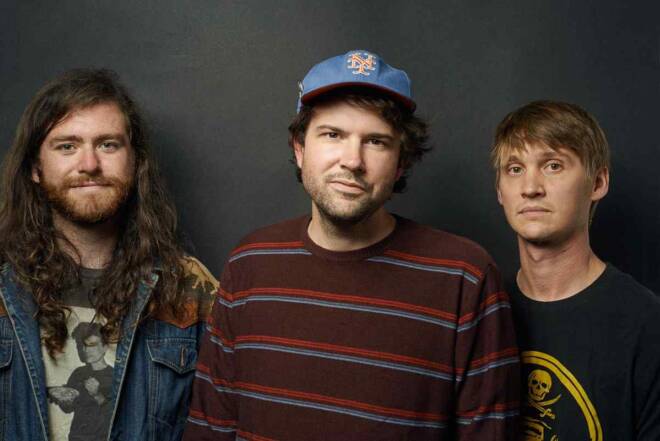 Wild Pink - Lake Erie
---
Wild Pink's "Lake Erie" is full of all sorts of meaningfully mundane details one has no choice but to notice while growing up in a small town. "Your body looks impossibly small when you hang your head and cry / Meanwhile people on Tumblr unpack neuroses," singer John Ross observes. He is unable to shake the tiny details once so familiar to him — a particular intersection or the smell on a rainy day. It is as much a song about leaving as it is a song about home. "You thought you'd never get out," Ross reminisces in the chorus before finally flipping to the first person to marvel at his own growth. The song has an Americana sound tied more to the road than to any particular place. A wistful pedal steel guitar pines over the old days on top of a rhythm section as unrelentingly steady as the passage of time, declaring that there is no going back.
—
Daniel Shanker
on August 6, 2018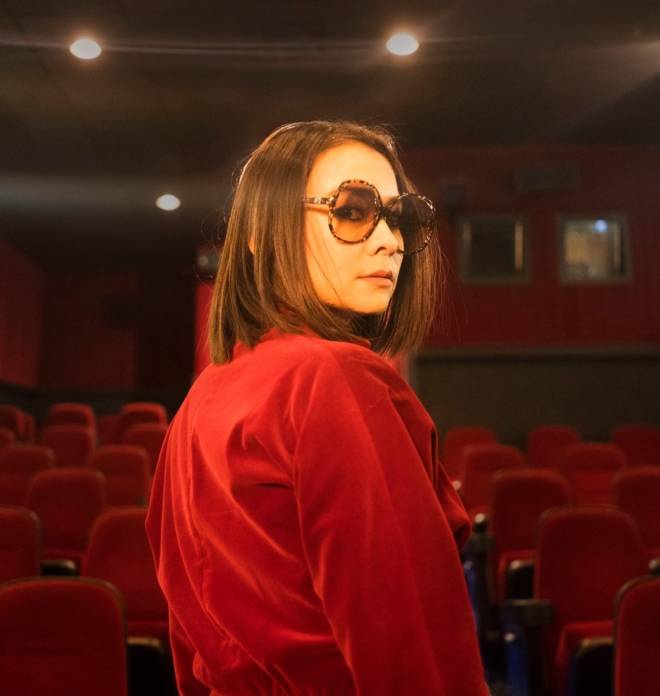 Mitski - Nobody
---
Mitski Miyawaki has become an unstoppable influence in the evolution of the "bedroom pop" branch of indie rock. 2014's Bury Me At Makeout Creek and 2016's Puberty 2 were both widely acclaimed successes and have helped pave the way for the Soccer Mommys and Snail Mails of the world. Back again with her fifth solo LP, her upward trajectory isn't showing any signs of letting up. Mitski has developed from indie rock minimalist to "the most advanced American songwriter," as Iggy Pop describes her, and "Nobody" is a prime example of this continued growth. The song has a curiously upbeat feel, divergent from most of Mitski's catalog. It features disco/funk guitar playing akin to Nile Rodgers's technique or "Lovefool" by The Cardigans and a chorus with uplifting key changes — quite a juxtaposition for a song written during a bat of isolation and intense loneliness in a foreign country. Her new album, Be the Cowboy, is out August 17 via Dead Oceans.
—
Bobby Lewis
on August 6, 2018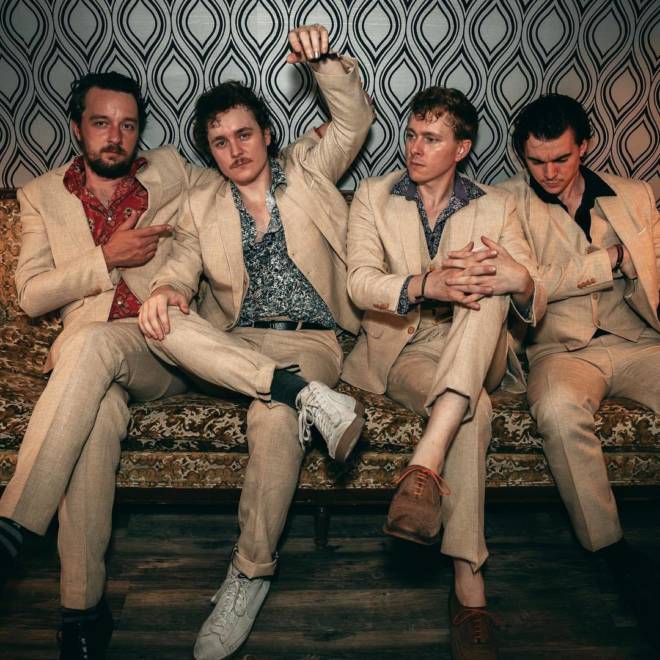 Ceramic Animal - Better Off
---
"Better Off," the third track off of Ceramic Animal's sophomore album The Horse, flies in strong with a distorted guitar riff, but it soon levels out as it makes a smooth landing into the melancholy groove. The melody never wanders too far off the beaten path, but that path is heavily trodden for a reason. It's incredibly satisfying to let the vocals wander along, submitting to the inevitable revelation, "What can I do? / I'm better off with you." The bass line weaves in and out of the lead guitar's thread, creating a blanket of optimistic aura throughout the whole song. The Philly band certainly lives up to their self-proclaimed "swagadellic rock" style with this mesmerizing track. Catch The Horse out today on all music platforms! 
—
Grace Eire
on August 3, 2018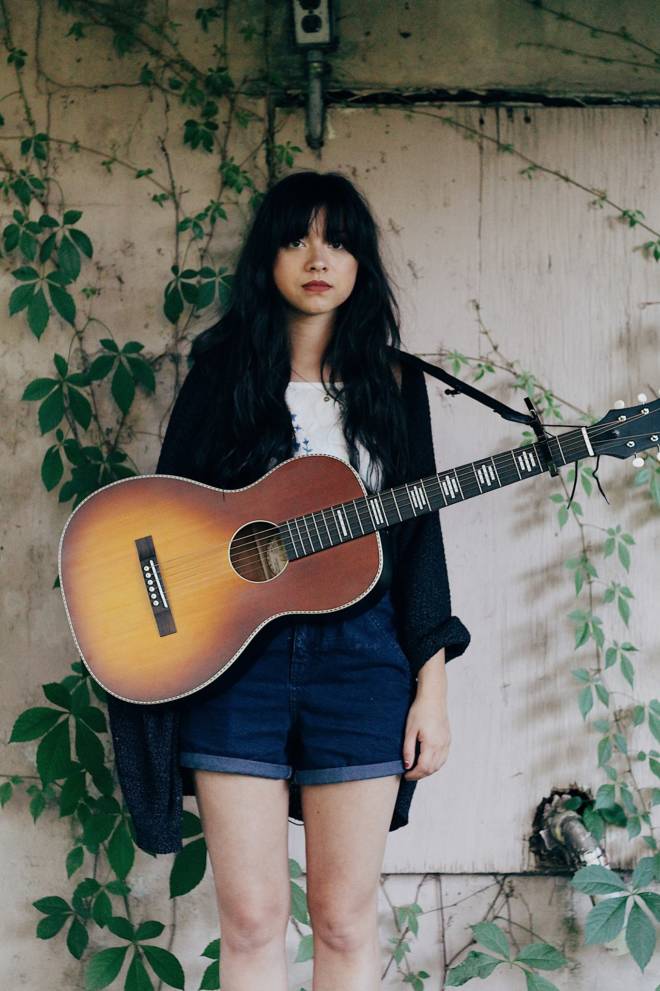 Emmalee - Beach Weather
---
Emmalee Martinez evokes the rural air of her childhood in Houston, Alabama in breakout EP "Take Me As I Am." As fond as she is of her pastoral hometown, Martinez was compelled to move elsewhere. Fellow Houstoners were all too content with their quotidian lives, and Martinez, inspired by songwriters like Julien Baker and Lucy Dacus, wanted to explore the emotional implications of her insular upbringing. In order to do so, she needed to leave. The now Birmingham-based songwriter first moved to Florence, AL, where a series of relationship experiences foddered "Take Me As I Am."
 "Beach Weather," in particular, captures the bliss of a long-distance relationship's gap being temporarily bridged; the narrator meets her lover at the beach and wonders if what she's feeling will last when the two are apart once again. Though her worldview has widened and her narration matured, Martinez stays true to her roots. Seeing herself as a "disciple," the songwriter lives a humble life colored by artistic expression and devotion to God. "Take Me As I Am" is her first endeavor into sharing the deep love she feels with the world, and with it, that powerful vulnerability characteristic of canonical 21st-century female musicians.
—
Haley Walker
on August 3, 2018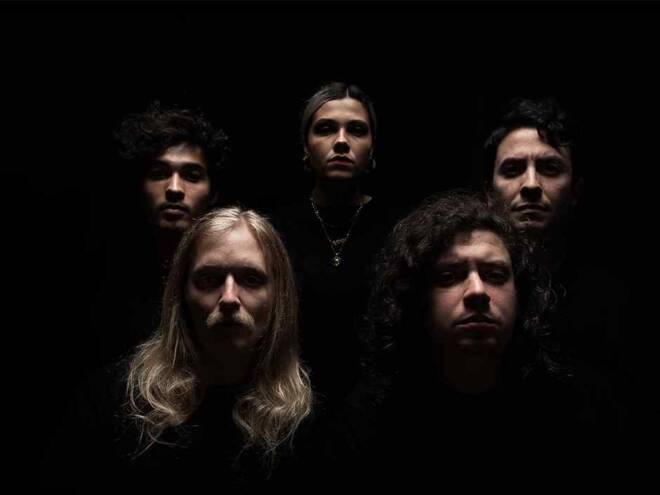 Spooky Cool - Old Hair Mine
---
Although Lucy Dacus believes Richmond band Spooky Cool should be renamed "Stupid Good," the band currently has the perfect name to describe their haunting indie pop vibe. The newest single "Old Hair Mine" off their upcoming debut EP "Every Thing Ever" is full of nostalgic lyrics and vocal harmonies mixed with the instrumentations dis-harmonization and a constantly changing rhythmic backdrop. The product is an entertaining, intricate piece that feels timeless and futuristic. At the end of the song, the vocalists question over and over again "is anything real?" Not sure about that, but we'll keep wondering as we listen to this song. 
—
Kathryn Brooks
on August 2, 2018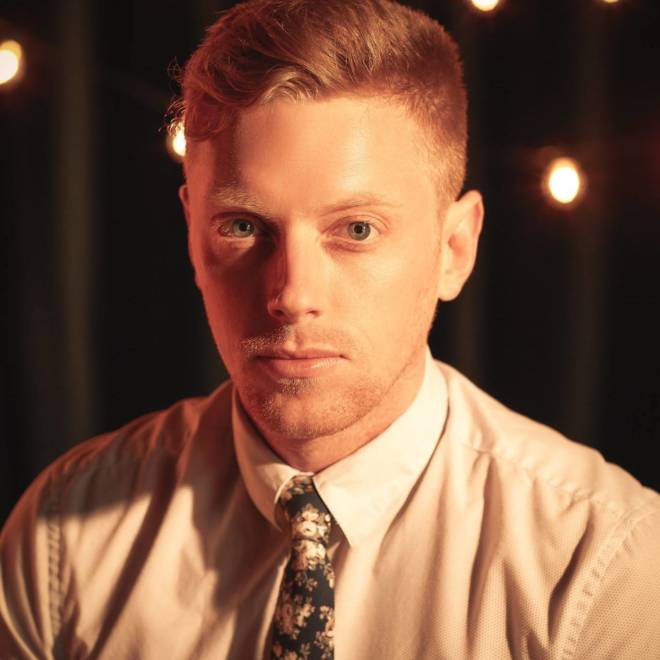 The Hollow Ends - The Low
---
Old school folk mixed with socially relevant lyrics is what makes The Hollow Ends stand out amongst the rest. Saint Louis based vocalist and songwriter Zachary Schwartz uses his dynamic and enthralling voice alongside harmonicas and a kick drum to put you in a folk trance you won't want to leave. Kicking off their debut album, Bears in Mind, is "The Low." The Hollow Ends beautifully and artistically master the folk genre with alternative twists throughout the song while giving it a simultaneous rock feel. The lyrics describe "I was dying to know / about the day we lost our soul," which give more thought into what it means to be alive and the souls that we inhabit. Building crescendos of harmonies, "The Low" will have you clapping to the beat while being hit with lyrics that will make you think about what exactly it means to be alive. Be sure to follow The Hollow Ends on social media and check out their latest album Bears in Mind out now!
—
Madison Hetterly
on August 2, 2018