Buzzing Daily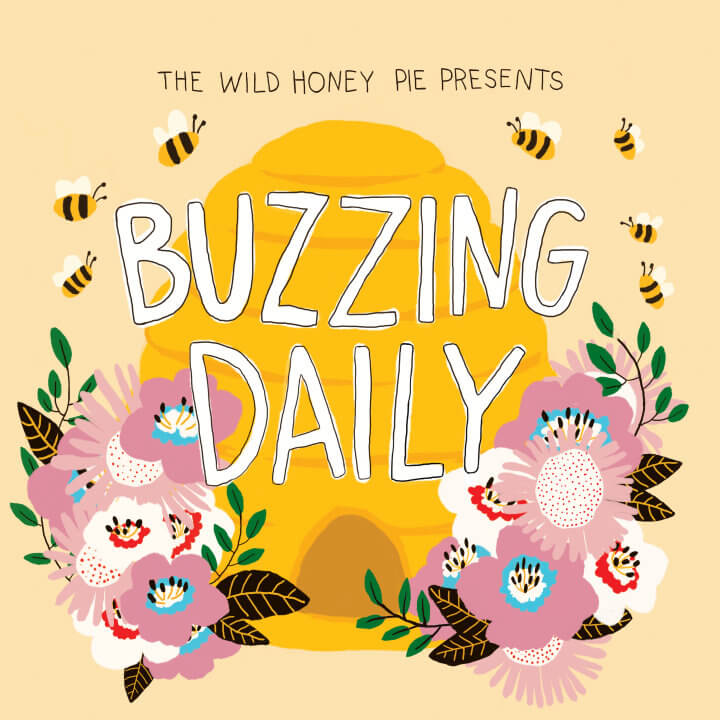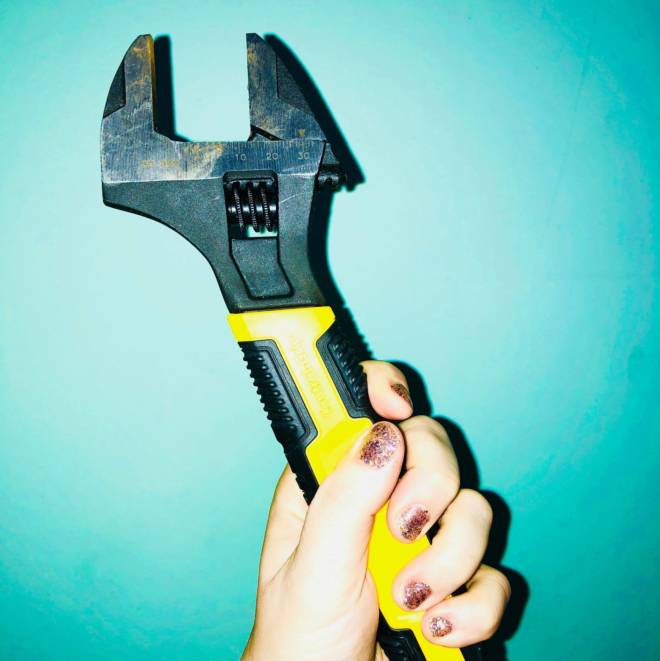 Hey Anna - Garage Queen
---
The day will come when someone makes an indie-rock jukebox musical. When they do, they better give Hey Anna a call. And their newest single, "Garage Queen," will be the "Hopelessly Devoted To You" of that musical. It's rare to find bands that balance dreamy and charming so successfully and earnestly. You could hear it in background of any Bushwick resident's bedroom while also gracing the dance floor of whatever dive bar operates under that resident's apartment. The song tells a simple story of a girl with a crush who just won't admit that they like her in return. However, such simplicity and "cuteness" never gives way to 1960s jangle pop nostalgia. It's a story that always stands the test of time, but Hey Anna's gentle fuzz is distinctly now. However, unlike many others of similar style, they're a joyous project.
—
Brett Myers
on February 15, 2018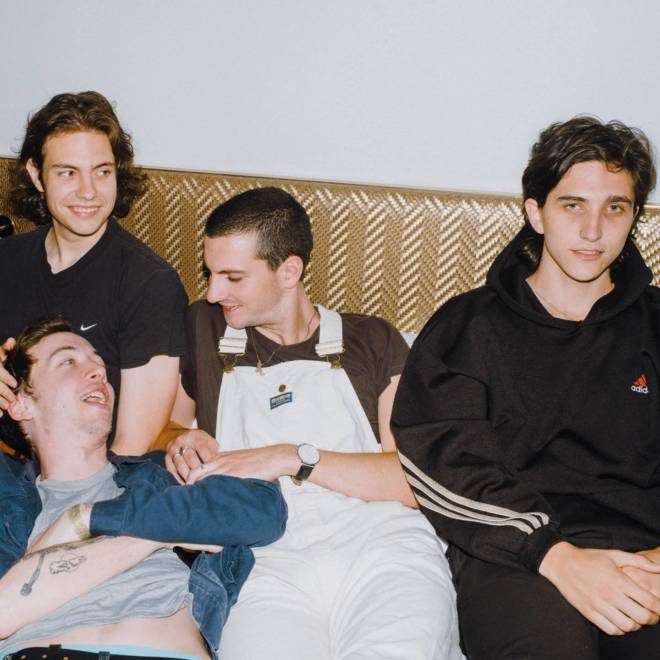 The Britanys - When I'm With You
---
New York's own The Britanys have a special treat for us this Valentine's Day with their newest single "When I'm With You." Last year the band released their EP Five A Side which garnered a great deal of buzz along with comparisons to The Strokes. This new single is a romantic gesture by the one who keeps on messing up the relationship, to the point of beginning to question "is this real love?" It is a jangly indie-rock song full of the confusions that come with love, where questions arise in the verses and certainty blooms in the soaring choruses. We all make mistakes and we can never really be sure of anything, but sometimes you just can't deny how good it feels just to be with that person. This is a song that captures that feeling so perfectly.
—
Nicole Rodriguez
on February 14, 2018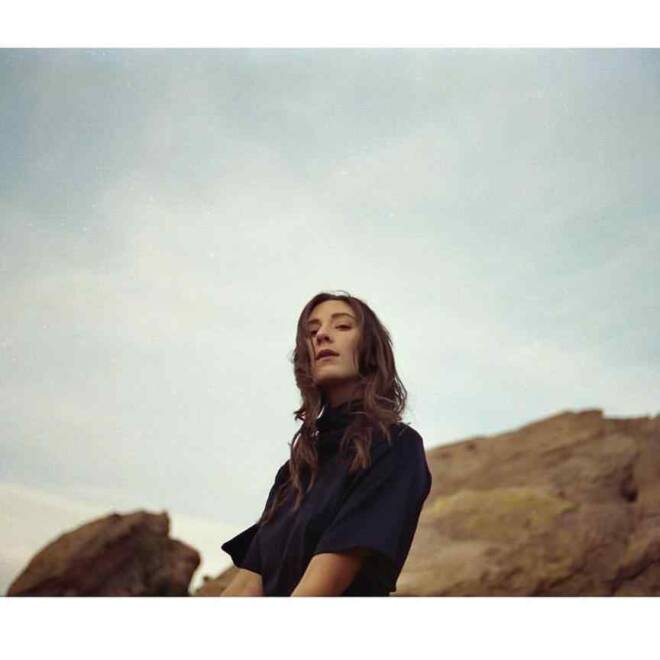 CLARA-NOVA - Echo
---
"Echo," the newest single from French-American dream-pop artist Sydney Wayser aka CLARA-NOVA is one of those songs containing the words that you didn't know you needed to hear. "Echo" speaks to the fact that when past ghosts come back, you must resolve to stay true to yourself and fight. Having her own share of struggles and changes such as moving across the country after experiencing the damage of Hurricane Sandy while also moving away from her roots as a singer-songwriter to a more electronic pop artist, we can believe Sydney knows what she's talking about when she says, "Don't forget who you are / Don't dissolve / Don't deny it." With trippy synths and Wayser's ebbing voice dynamically increasing with each beckon of bravery, "Echo" is the modern day anthem that isn't trying to be in your face, but rather in your head and maybe even your heart.
—
Dara Bankole
on February 14, 2018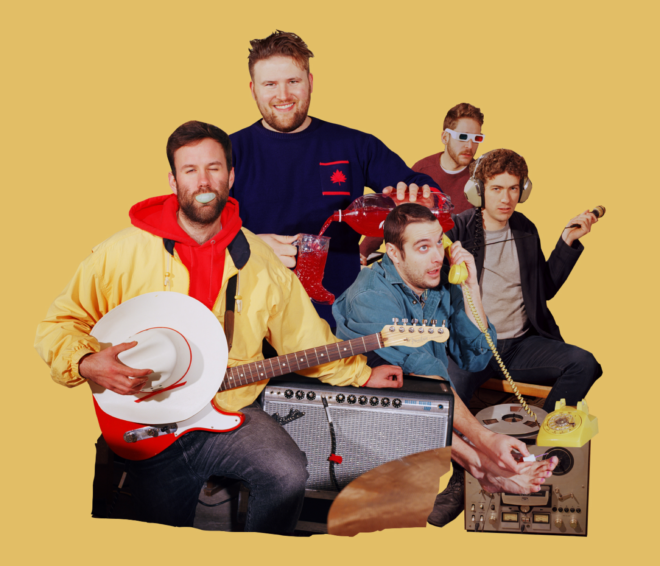 Grounders - Perfect
---
Toronto-based psych-rock band Grounders are back with eccentric new single "Perfect" and the announcement of their sophomore LP Coffee & Jam set to be released February 23. The band seems to be moving away from the dreamy pop sound of their previous record and diving into much darker and quirkier territory here. "Perfect" is a love song at the center, but it takes place in a world that is strange and brooding. The band describes it as "a Colgate commercial mixed with Mario's rainbow road" and I seem to understand exactly what they are talking about. After sharing stages with indie favorites Alvvays, Born Ruffians and Diet Cig, these guys are gearing up for a big year, and we cannot wait to see the rest of this strange world they've created. Be on the lookout for their new album and upcoming tour dates!
—
Nicole Rodriguez
on February 14, 2018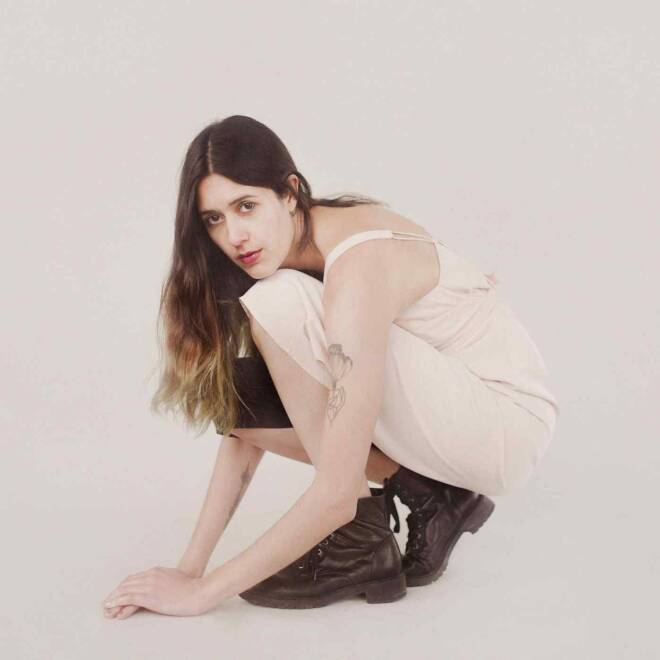 Half Waif - Keep It Out
---
Nandi Rose Plunkett, known for her rise in electro-pop as Half Waif, has been thinking deeply about the space within learning to love and being alone on her latest single, "Keep It Out". The first song on her impending release, Lavender, drips with the delicate recognition of the jostling tides of a relationship. Plunkett's vocal crescendos through a sea of synth waves, pulling in and out of a space that is pushed by the pulse of a rattling drum pad. She sings, "We seek to settle / We make a home / It's fun for a little / But soon it's old," detailing the decay that occurs inside a relationship and ultimately within ourselves. However, the song grows in such a way that resonates a glimmer of promise, almost as if the whole song is aware that the darkness of disrepair will end, and give way to new light.
—
Deanna DiLandro
on February 14, 2018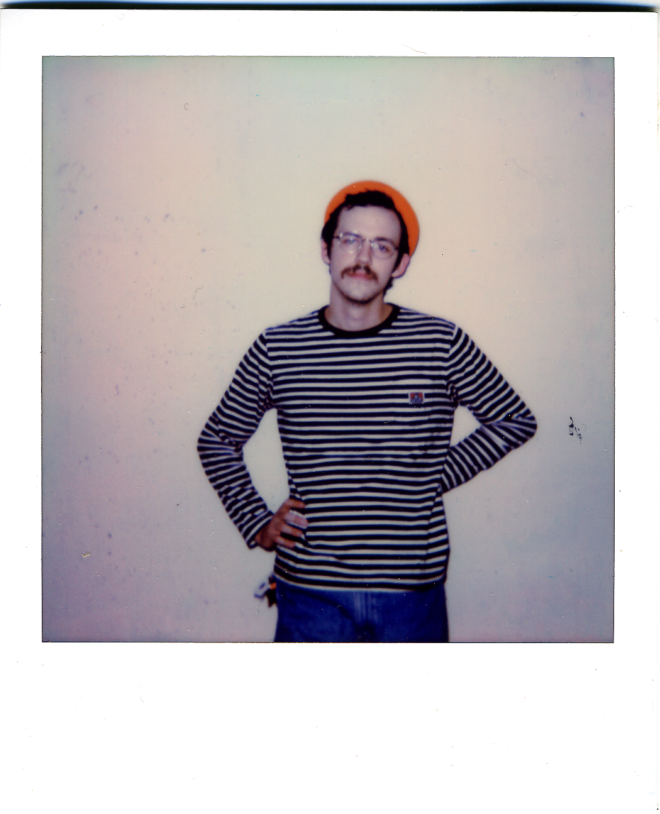 Paul Cherry - Your Letter
---
Paul Cherry has always brought a very specific interpretation to the melancholies of life. Imagine new age funk accompanied by 1980s space synths and recorded with fuzzy 1960s technologies. Despite such a sound, his new single, "Your Letter," stands as one of Cherry's most revealing and painful songs yet. The track illustrates the feeling of "finding out information that you never wanted to know, and wishing to un-know it," as Cherry described to us. In particular, the song has served as an outlet to deal with his parents' divorce over the past year. But when told through the Paul Cherry prism, it turns into a funky bedroom tune that could gently perfume the air around an at-home smoke session. His debut album, Flavour, will grace us in March and we can only hope for more lo-fi jams such as "Your Letter." Flavour is available for pre-order here.
—
Brett Myers
on February 13, 2018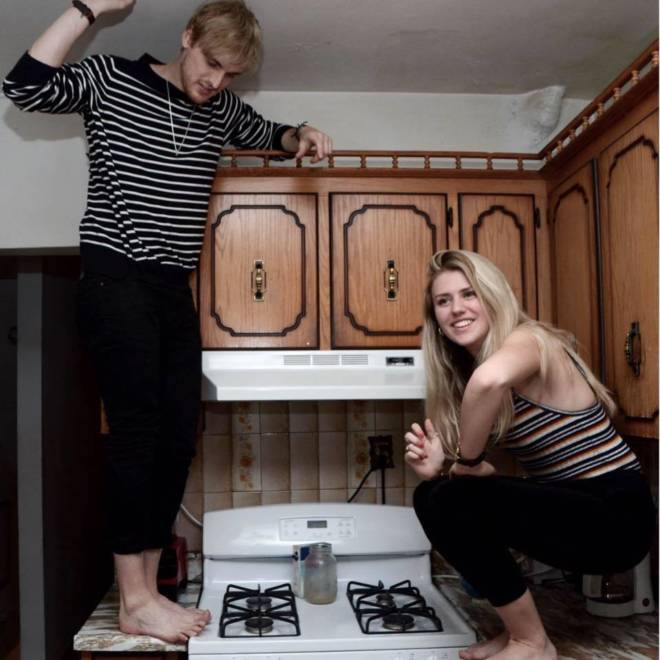 Freedom Baby - When We Go
---
"When We go" by Toronto-based bedroom pop band Freedom Baby is a sweet-as-sugar contemplation on death. The song begins with a lonely ukulele, a trumpet and percussion that moves like a ticking clock underneath lyrics that hope for the body to dissolve into the vastness of the sky. Though the content seems dark, the song blooms into a full band celebration by the end that is both bright and lifting. Freedom Baby takes a concept that can be seen as crippling and turns it on its head, discovering joy in the corners that we fear, leaving an afterglow of newfound energy and lightness as the song comes to a close. 
—
Nicole Rodriguez
on February 13, 2018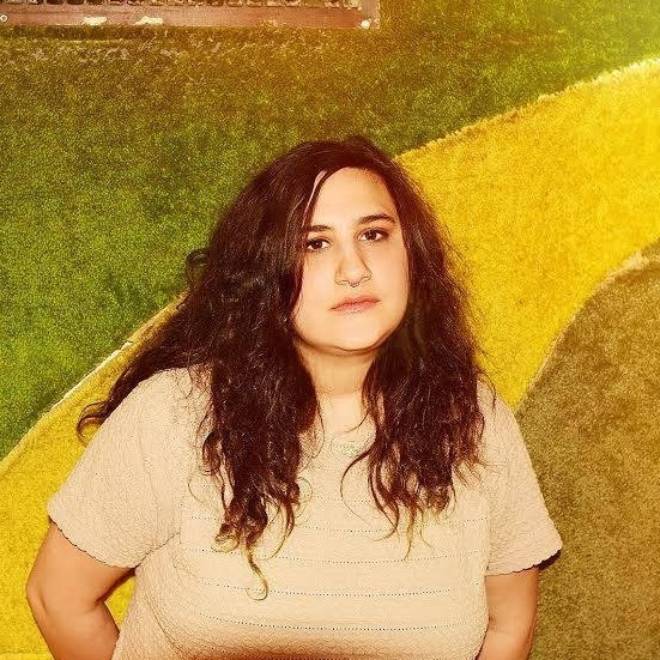 Palehound - Sea Of Blood
---
Ellen Kempner of Palehound knows how to haunt your bedroom. Her precise yet delicate riffs and echoes wrap you up like your favorite comforter, but that doesn't mean everything is soft and comfortable. Her recent B-side release, "Sea of Blood," is a relaxing tune to play while you chill in bed and check your Instagram. That is, until you actually process the lyrics. Like an offbeat lullaby, she sing-sighs about a sea of blood, the Lord above, and feeling "every bit as fragile as a baby bird." As she demonstrated in her impressive sophomore album A Place I'll Never Go, Palehound knows how to connect the perfect imagery with such specific feelings.
—
Brett Myers
on February 13, 2018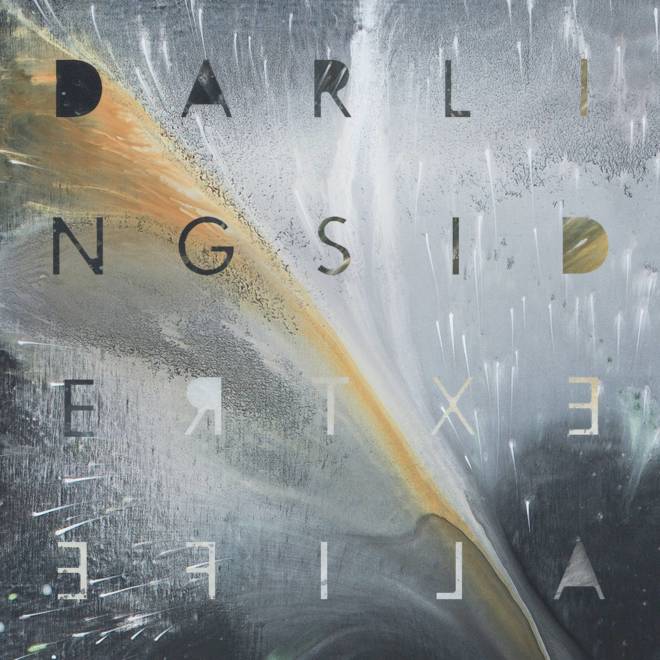 Darlingside - Old Friend
---
Beginning with a familiar sound of folky guitar riffs, "Old Friend" opens up like a parachute, floating down against the wind, threaded with rich textures of harmony and surrounded by passing flutes. Darlingside is a Massachusetts-based ensemble gearing up to release their sophomore album Extralife on February 23. In this group, there is no lead singer, but a complete blending of all four voices, sharing lyrics that were written in a "group stream of consciousness." We can feel the collective heart of the group in this song as they reflect on the past, all while so gracefully moving forward.

—
Nicole Rodriguez
on February 13, 2018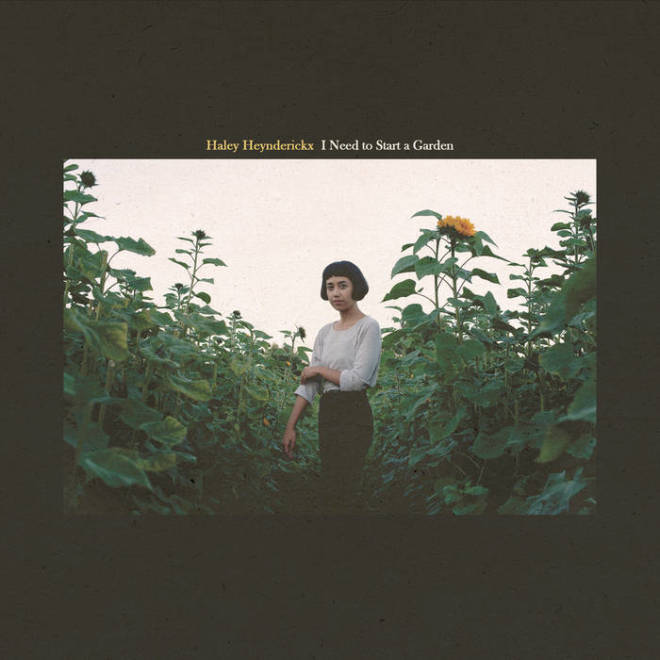 Haley Heynderickx - Worth It
---
"Worth it" is the third single from Haley Heynderickx's upcoming debut, I Need To Start a Garden. Over the sprawling ballad's eight minutes Heynderickx discerns her own life, asking stark questions about self-doubt, selfishness and direction. She flips perspectives constantly — offering herself grace, other times grief — before ending in a resounding assertion of self-worth. To mirror this internal conflict, the arrangement skilfully weaves between soft 70s folk and spirited garage rock with a wonderful gracefulness. Among all of this, it's Heynderickx's stunning vocals that take the show. When she sings of worthlessness, her voice strains and cracks. But when Heynderickx sings that she's worth it, her voice is all you need to believe her. 
—
James Liance
on February 12, 2018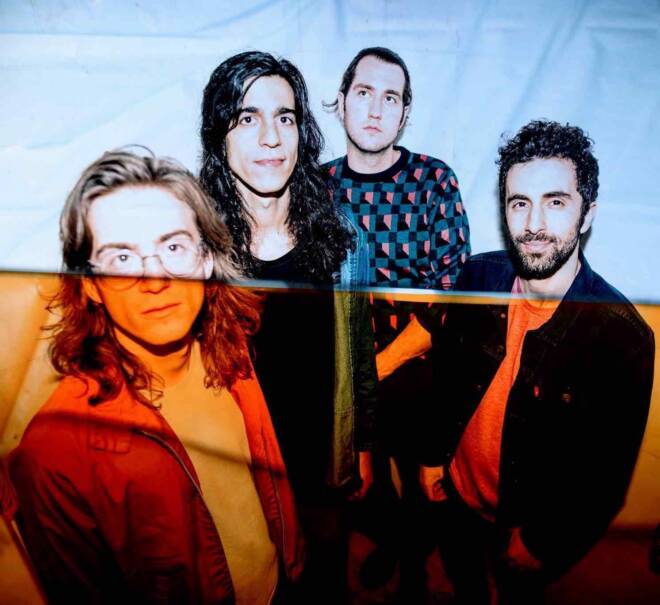 Sure Sure - Giants
---
As the snow builds up around much of the country and winter seems to be never-ending, "Giants" from Sure Sure's debut self-titled LP, brings us right into the perfect summer day. This infectious single starts off with an inviting guitar and drum riff that leads into this think piece on not taking your time for granted. Though Sure Sure has been around since 2014, this pure L.A. pop group didn't hit the indie consciousness until the last few years as they received praise from acts like Grizzly Bear and Rostam. The ensemble is currently on their first national tour supporting Hippo Campus and with an album full of indie-pop gems and fun dance tracks, this is one opener you won't want to miss.
—
Nick Arcos
on February 9, 2018