Buzzing Daily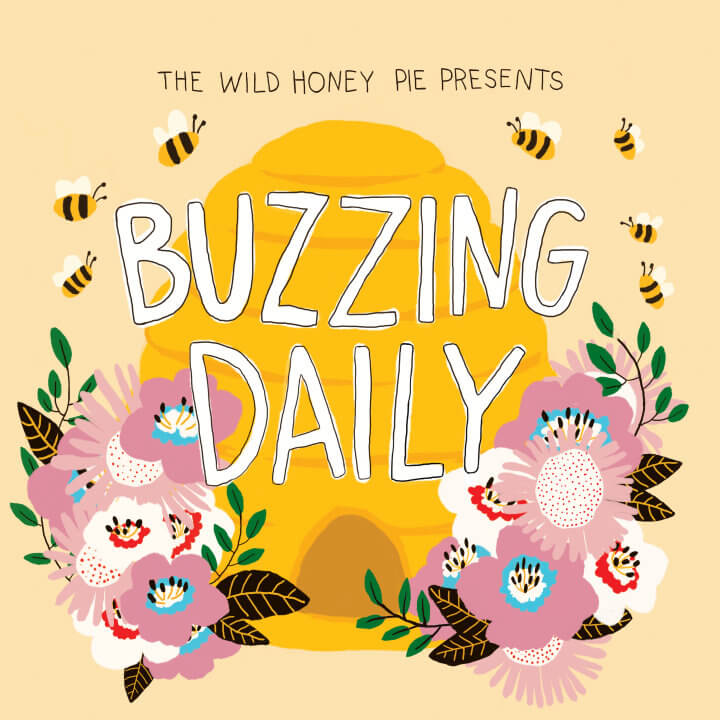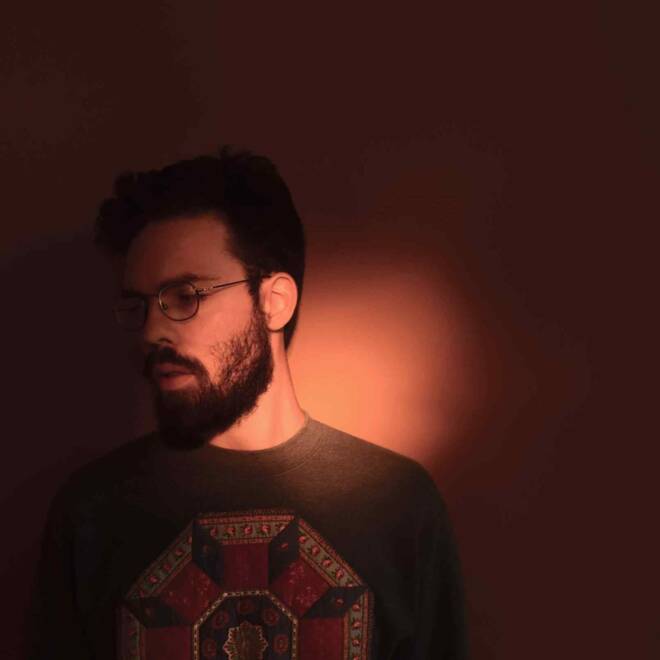 Henry Jamison - Through A Glass
---
Henry Jamison's "Through A Glass," a song about coming to terms with growing up, was already a fan favorite; with the addition of a string quartet, it's canonical potential is clear. Originally created for his one-time performance with the Vermont Symphony Orchestra, the quartet arrangements impressed Jamison so much that he decided to record them. In the new version, "Through A Glass" is stripped of its upbeat sections and leaves Jamison's voice at the forefront, allowing the listener to focus on his poetic narration. Jamison, or the first-person narrator he's created for his project, grows callous watching his ex-lover with another man. There's a sense of entitlement, but also self-deprecation, in the way he describes the scene. On one hand, he feels entitled to the woman's love. On the other, he feels inferior to the "six-five ex-Marine" who apparently has a soft side. The tonal shift between the original and this stripped version makes all the difference. In the original, there is a sense that Jamison is stubborn and overconfident — the wave of upbeat guitar and percussion follow Jamison's caustic "I don't give a f—". In the string quartet version, he says the line over the sad pull of a violin, accepting that he and his old flame have grown apart.
—
Haley Walker
on June 21, 2018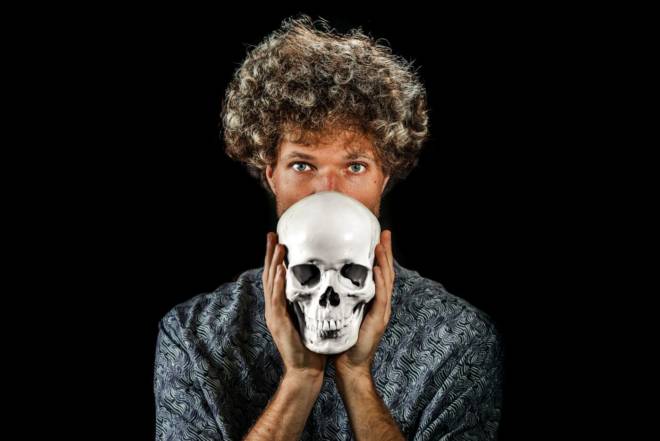 Rich Aucoin - The Fear
---
It's no surprise that Novasoctia's Rich Aucoin, the indie artist best known for his cross-country bicycle tour benefitting Childhood Cancer Canada, makes uplifting music. Drivingly funky and bass-laden, "The Fear" sounds like the mental soundtrack of a man who zigzagged 6,000 km across Canada by the power of his own will and hamstrings. The track has but a few warbled, incoherent lyrics, but the lack of narrative doesn't mask its message. It's clear that the song, trance-like in its repetitiveness, serves as an ode to perseverance and an F-you to fear. As the track whirrs around the same unwavering beat, the listener is urged keep moving, not allowing fear to hinder their progress. We'd like to think this track will power Aucoin's current adventure, his aptly named "Press On" bike trek across the US benefitting Mental Health America. If you're in DC this week, see if you can catch a fit cyclist with keyboard in tow — it might just be Aucoin.
—
Haley Walker
on June 20, 2018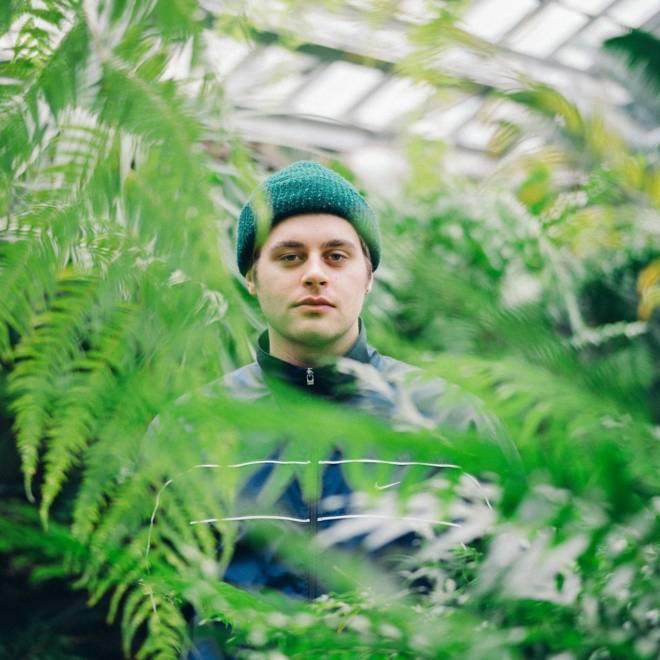 Kevin Krauter - Suddenly
---
"Tell me when it hurts / 'Cause I can't keep finding out," Kevin Krauter sings in new single "Suddenly." Krauter spends the song's duration dispelling emotion, discussing "crying and freaking out" with a disinterested '60s doubling vocal effect. There is a distinct juxtaposition between these lyrics and the production: a thick bassline, soft-rock drums, and disaffected vocals complete with "Sha-la-la-la-la's." The song is an auditory exhibition of Krauter's seeming inability to come to terms with his emotions, inability to process loss and devastation within, which manifests outwardly in the easy-going nature of the music. The song is creamy and mild-mannered; it would be easy to bob your head along without noting the sadness underneath. "Suddenly" is off Krauter's debut album Toss Up, out now.

—
Talullah Ruff
on June 20, 2018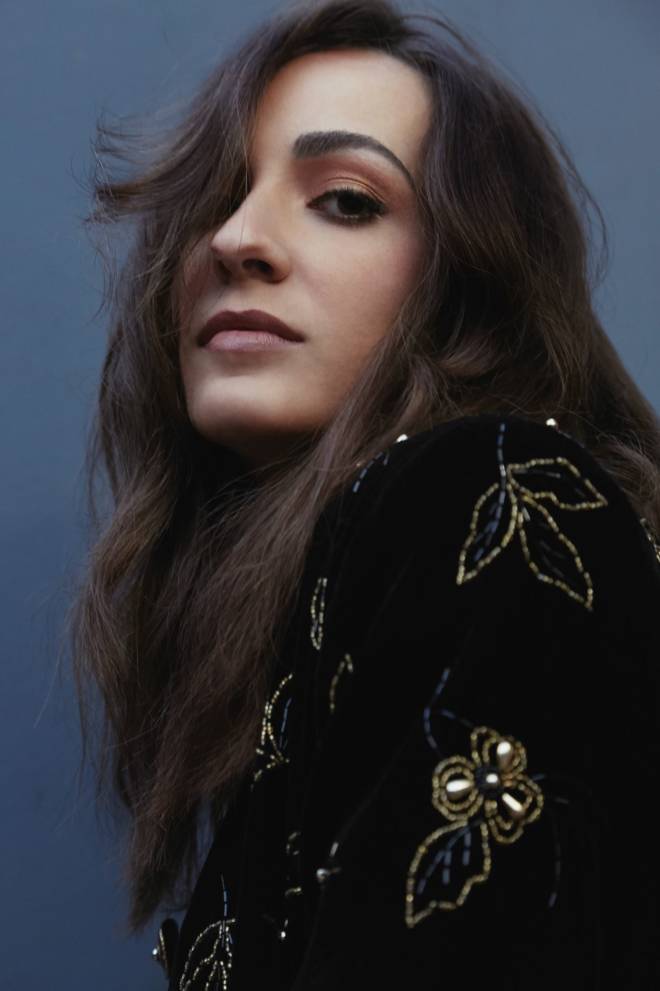 Sannia - Go And Get Over
---
Melbourne, Australia's Sannia boldly claims vocal powerhouses like Amy Winehouse, Ray Charles and Jeff Buckley as her musical influences, but after hearing the first rich note of the 22 year old's voice, you'll know it's justified. The Mornington Peninsula native carved through the Melbourne bar scene at the age of sixteen, earning a modest following and attracting the support of her three bandmates. This month, she released her first studio single, "Go And Get Over," a slow-building breakup anthem. The instrumentation of the track takes a backseat and Sannia's voice grows from a smoky droll to a lung-bursting belt as the song progresses. The percussion kicks in as the bridge starts building, driving the line, "I will try to go and get over you." The melismatic loops of Sannia's voice make the old song concept feel new; "Go And Get Over" hits like the first time you've had to move on and stands out like the last.
—
Haley Walker
on June 20, 2018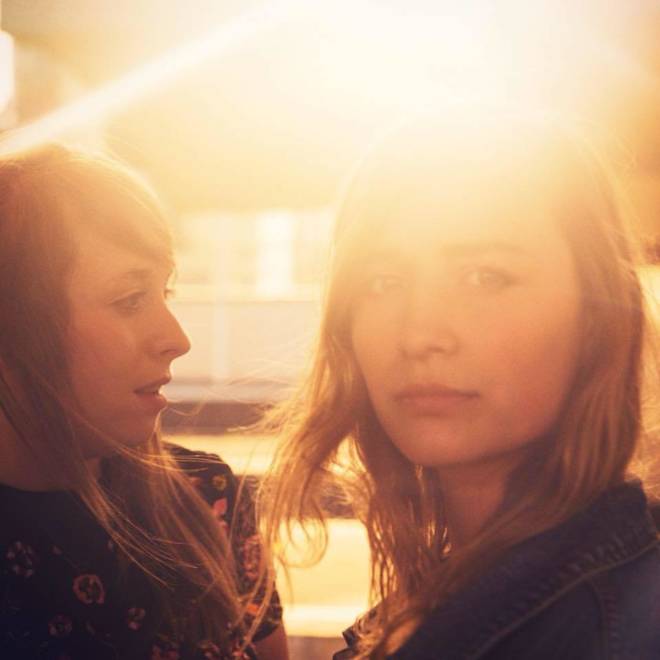 Esther & Fatou - Home
---
A condemnation of an ex-lover with pretty harmonies and a foot-tapping beat, "Home" is a feel-good femme anthem. Dream pop duo Esther & Fatou bring their Belgian roots to their music by incorporating elements of folk: tambourines, clapping and narrative lyrics. "Home" starts simply with solo percussion and soft vocals, but builds to its cathartic climax with piano, horns and the belted line, "Never ever," in true indie-folk fashion. Esther & Fatou take inspiration from similarly harmonic contemporaries Fleet Foxes and First Aid Kit, but they have carved a niche in the indie scene with their soft sounding melodies and bitter messages. In their bio, they liken their music to Alice in Wonderland — there is something sweet and twisted in their lyrics; the inquisitive listener might just fall down the rabbit hole and find it.
—
Haley Walker
on June 19, 2018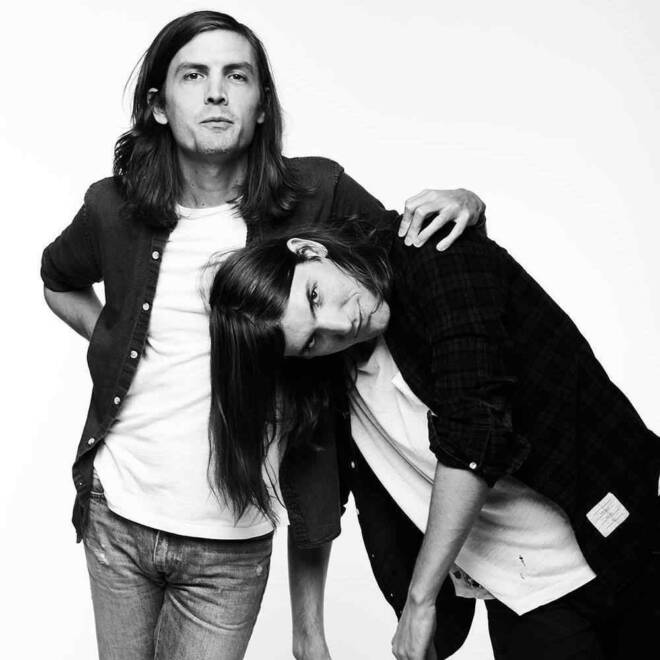 The Rassle - Roll On
---
The dream child of Austin, Texas born brothers Blair and Reed Van Nort, The Rassle is a buzzworthy New York based indie-rock project. "Roll On" is an instantly infectious summer anthem in the same vein as "Tongue Tied" by Grouplove in that you can easily picture this song playing during a pivotal moment in an indie teen romance movie. With a tight knit production quality the vaguely industrial guitar riffs match up perfectly, somehow, with the warm country twang of the vocals to create this track. We can easily envision this as a go-to song for dancing around the bonfire barefoot in the middle of summer and we are excited to see what is to come on the debut album which drops June 22.
—
Nick Arcos
on June 19, 2018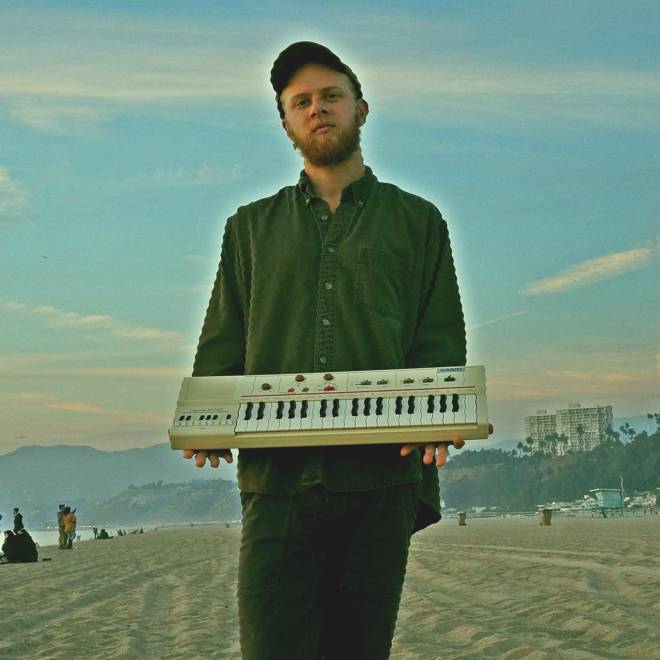 Alex Siegel - Daydreaming Pilot
---
LA's Alex Siegel has mastered the wistful summer song. "Daydreaming Pilot" pairs the high vocals of a Beach Boys tune with an acoustic guitar that sounds like it belongs in Kurt Vile's catalogue. Siegel plays all of the instruments on his records, which is perhaps what makes his sound so unified and gives them the illusion of simplicity. All of the elements — his vocals, the guitar, the percussion, a piano and a subtle wind instrument — fall so seamlessly together that it's hard to hear them separately, which is perfect for a song about a one-track mind. As Siegel's voice tours blissfully around the word "daydreaming," his sighs harmonize in the background. Like "Walking on a Pretty Day" or "Wouldn't It Be Nice," "Daydreaming Pilot" is a sad narrative wrapped in a happy melody.
—
Haley Walker
on June 19, 2018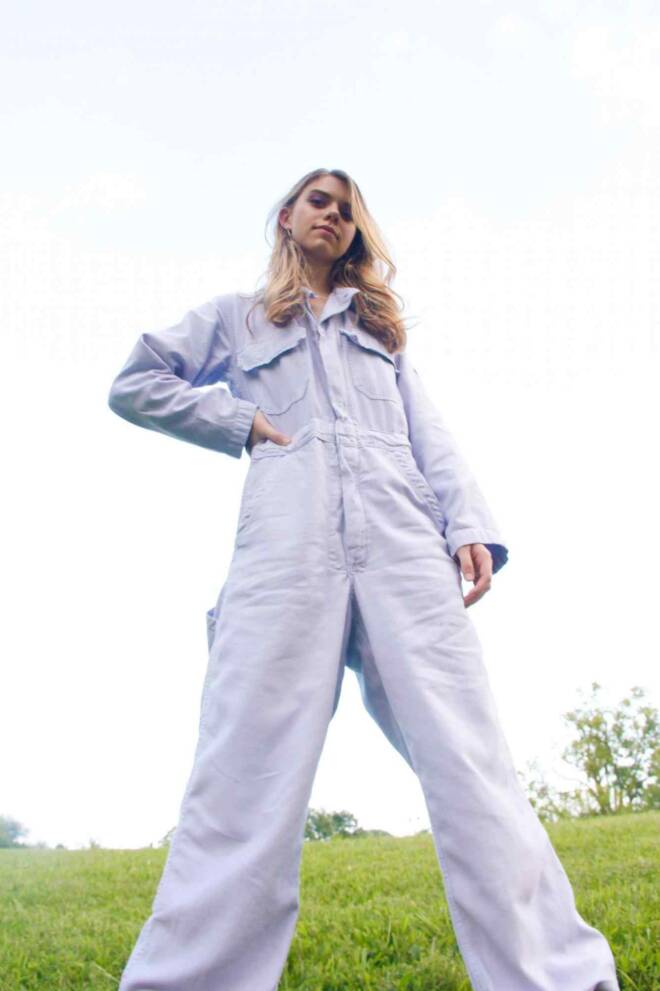 Tomberlin - Self-Help
---
With tounge-in-cheek lines about killing a fly with a self-help book, suicide and self-harming in a bathtub, "Self-Help" is the last song you'd expect from the teenage daughter of a Baptist pastor. Sarah Beth Tomberlin was raised in a deeply religious southern Illinois household which forbade her to hear secular music. This clearly didn't hinder her in writing At Weddings, a beautifully lo-fi LP which sounds like high literature read over a whirring guitar. After a crisis of faith at 17, Tomberlin dropped out of her private Christian college and began writing songs about unlearning her childhood faith. Her soft voice and melodic simplicity are influenced by the hymns she used to sing in church, but instead of hymns, the songs on At Weddings are odes to self-discovery and the messiness of becoming a young adult. "Self-Help," like many of these tracks, is covertly rebellious. The melodies are monotonous, Tomberlin's voice is soft and unwavering — but the lyrics, if you can make them out, are razor-sharp. In an act of defiance toward herself, her parents or perhaps God, she sings the last line, "But you know I'm not your napkin this time, this time, this time."
—
Haley Walker
on June 18, 2018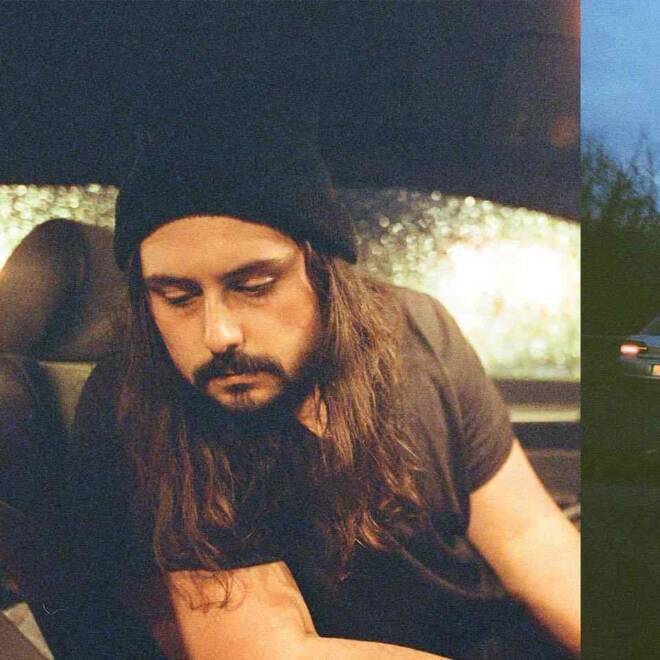 SONTALK - I Am a War Machine
---
Joseph Le May's new project SONTALK is an Americana-infused rock that is smooth as butter, instantly calming and the kind of song that makes a road trip. "I Am a War Machine," the lead track of the three-song debut tackles the fragility of man and how we have to unravel completely in order to be open with our true nature. Le May combines the lyrical mastery of Ryan Adams with the distinct distorted guitar genius of The War on Drugs creating a sonic combination that will keep listeners around for the foreseeable future.

—
Nick Arcos
on June 18, 2018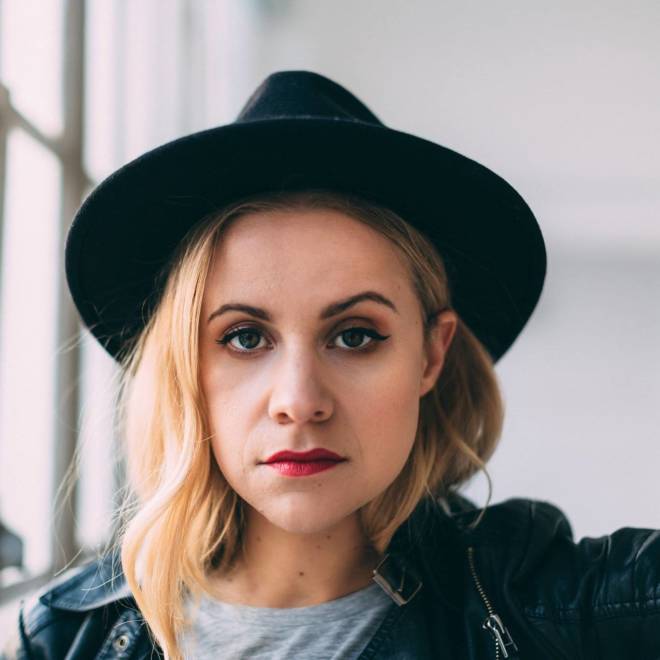 Anna Pancaldi - What I've Become
---
Anna Pancaldi's cites singer-songwriters of the 1970s as her influences, but the hauntingly melancholic "What I've Become" sounds like a lost Adele song. The track's sparse instrumentation lets Pancaldi's voice — a low, harrowing Colchester accent — carry the emotional weight. "What I've Become" is a cry for empathy. Each verse, twisted with melismas, begs the listener to notice her strife. Still, her voice is not fragile. Her yawning chorus demands every bit of sonic space on the recording, making her pleas sound all the more desperate. Her most piercing emotive device, however, is the song's lack of resolution — it ends with the same unsettling drum pattern that begins it, as if to say the person Pancaldi addresses will never come around. Over top, she howls her final line like an accusation: "You, you."
—
Haley Walker
on June 15, 2018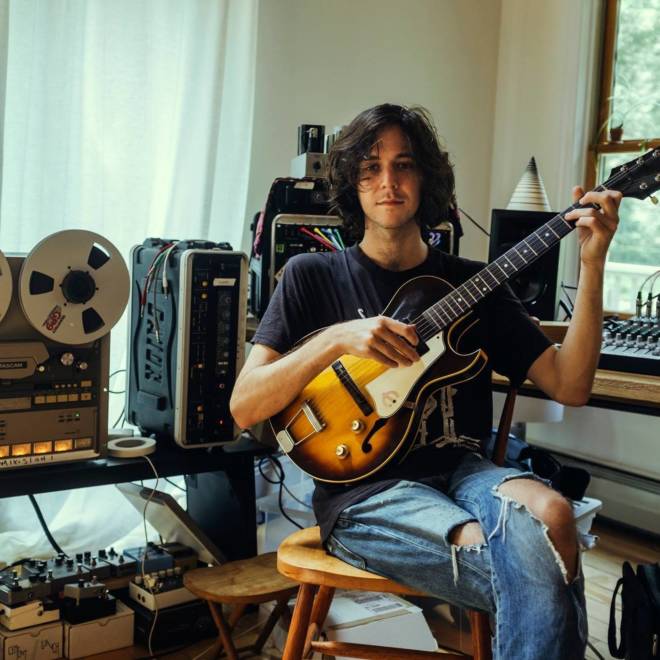 Sam Evian - Summer Day
---
New York-based Sam Evian's sophomore album You, Forever is a patient journey that carries a deeply important message. Though romance floods the album, the "you" isn't a lover, but the self. As singer-songwriter and producer Sam Owens describes, the album is about "accepting that you are responsible for you," and that this will last forever. This sentiment bubbles underneath the songs on You, Forever, in a way that does not feel berating but blossoms through in subtleties and introspection. "Summer Day" is a song about becoming present, and how sometimes it takes some Vitamin D and warmth from outside for us to realize the beauty in things. Sam Evian makes it easy to do so, with his gentle vocal performance and crisp country-tinged guitar. This song is a refreshing reminder that sometimes peace can be found right where we are standing. Be sure to check out the rest of the album here.
—
Nicole Rodriguez
on June 14, 2018