Buzzing Daily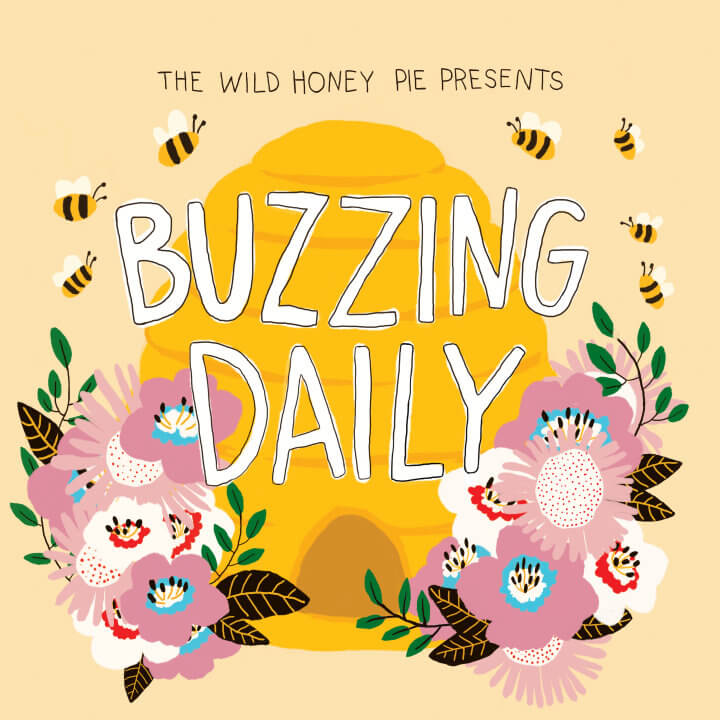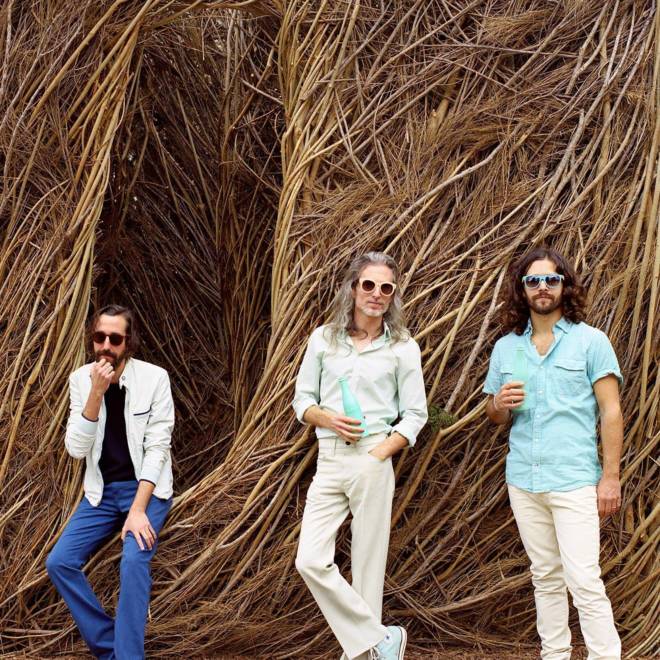 Feverbones - Rules
---
"Rules" is the new track from Austin-based trio Feverbones. A kinetic slice of psych-rock, the song centers the band's impressive musical chops. Ambient, layered guitars interwoven with a tight drum groove build to an explosive zenith, centering a dreamy, sun-drenched vocal. The band formed in 2014 when songwriter Abram Shook stumbled upon sought-after ringers Matthew Shepherd and Christopher Cox. The well-seasoned musicians discovered a magnetic musical chemistry, releasing a self-titled EP and members touring with local iconoclasts such as Dana Falconberry & Medicine Bow, Adam Torres and Monk Parker. The band is set to release their first full-length album April 13 on Austin Town Hall Records.
—
Kaycie Satterfield
on April 12, 2018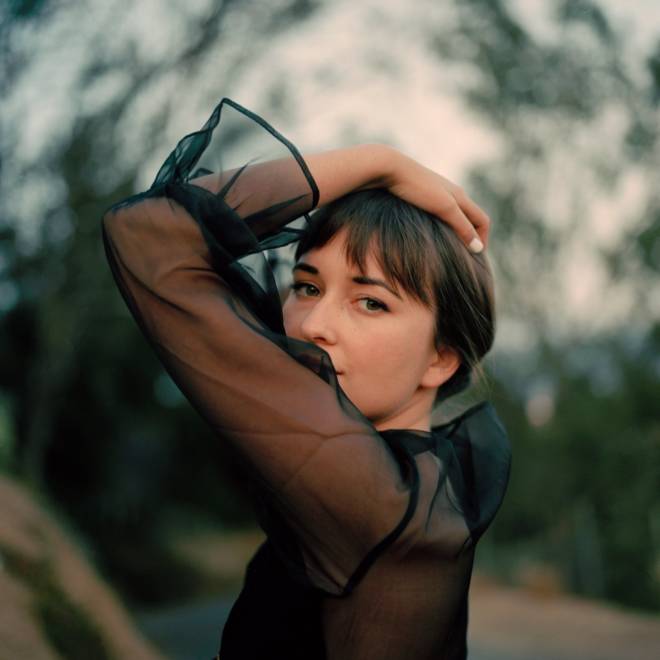 Jess Williamson - I See The White
---
Jess Williamson explores the simultaneous presence of life and death in her new song "I See the White." An existential "Martha My Dear," Williamson cites her graying dog Frankie, "a physical manifestation of the passing of time," as the inspiration for the song. "I could stay on the crest of the waves in the sea of your love all my days," she muses. The ephemerality of it all can be a tough pill to swallow as well as a reminder to savor the time we do have. Williamson unpacks this juxtaposition beautifully with strummy layers of guitar and a sometimes-quixotic lyric. Catch Williamson's first record with Mexican Summer, Cosmic Wink, on May 11.
—
Kaycie Satterfield
on April 11, 2018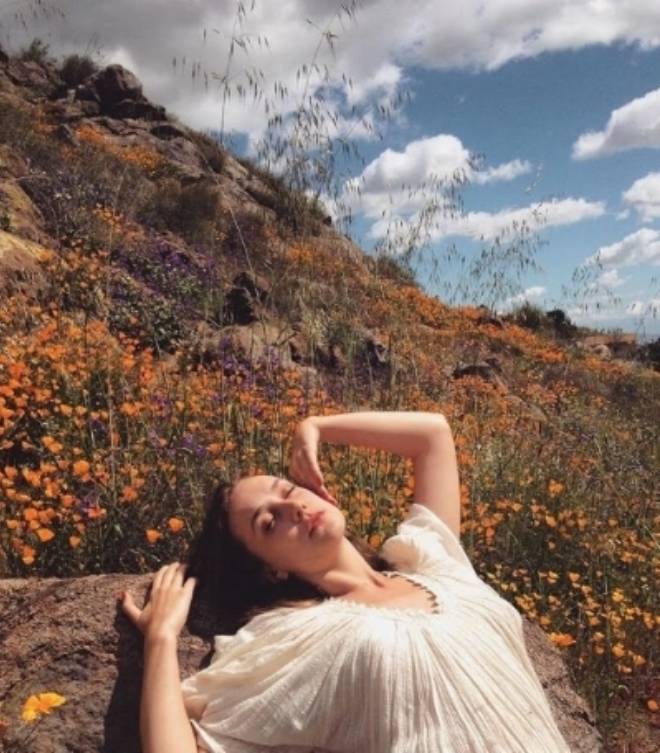 Allie Crow Buckley - Captive
---
Allie Crow Buckley's "Captive" is soothing, smooth and slinky. Written around the metaphor of going out on the rough seas with family and friends waving frantically from the shore, begging her to come back home, she sings about willingly venturing further into a bad relationship. Her voice is silky and illusive, evoking the very same waves that she's written about. Her inflections bring to mind the likes of Lana Del Rey, but with a greater feeling of control. This song will have you swaying with the slow and steady drumbeat, and sympathizing with her honest and emotional lyrics: "I just wanted to be someone that you need, I craved a little codependency… I wanna go where a lover can't be found."
—
Grace Eire
on April 11, 2018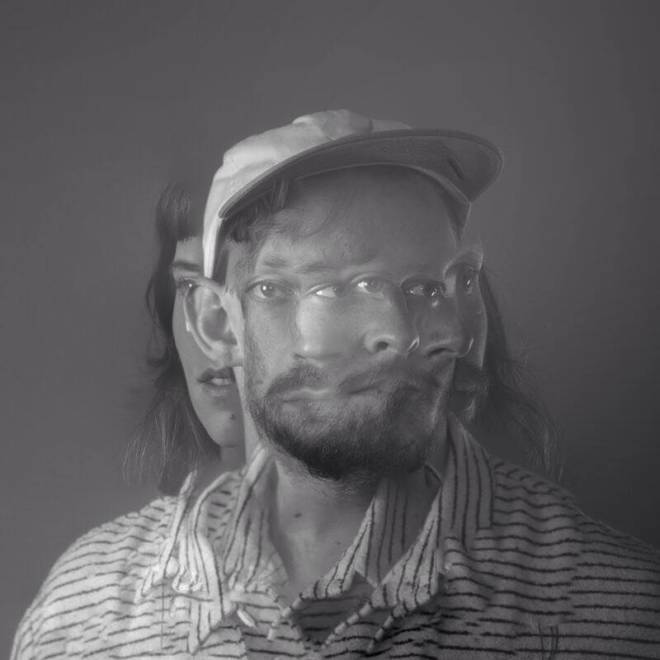 Wilder Maker - Closer To God
---
This track from Wilder Maker is a meditation on what life's like fighting for recognition in New York City. Spanning just over six minutes, this rock and roll epic doesn't ever give you the chance to get bored. With influences ranging all across the spectrum and unexpected rhythms and melodic turns, six minutes feels like a cool radio-friendly 3:30. Gabriel Birnbaum's lead vocals are nice and round, booming just enough to keep the narrative interesting without overselling it. It matches perfectly with the easy pace that the repeating guitar riff sets — repetitive and reminiscent of what it's like to do the same damn thing day after day, betting on a change for the better.
—
Grace Eire
on April 10, 2018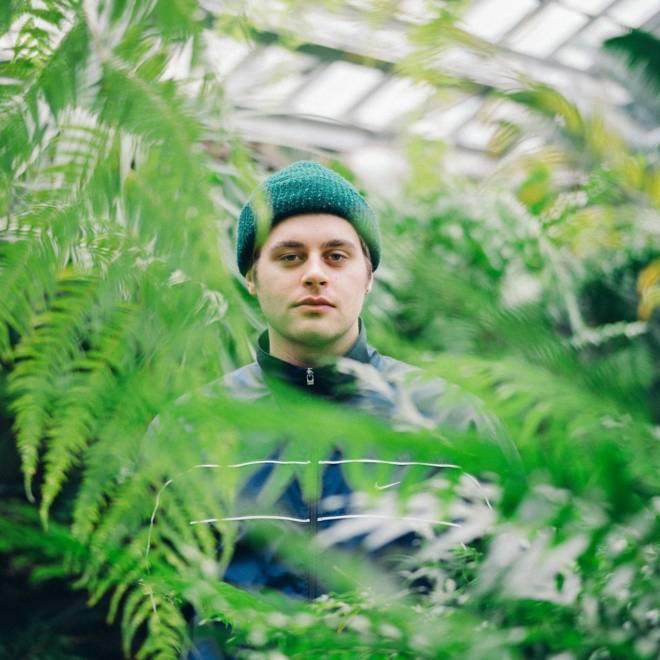 Kevin Krauter - Rollerskate
---
Dream-pop artist Kevin Krauter has released the first single, "Rollerskate," from his upcoming LP, Toss Up. The overall tone of the track makes it seem like it might be a happy-go-lucky, summertime jam in the same wheelhouse as Real Estate or Mac DeMarco's cheerier tunes. However, when you dig a little deeper into the lyrical content, Krauter depicts the sort of nihilistic melancholy one could expect from Nine Inch Nails or The Smiths. He describes his new album as "useful solitude", which only helps to drive that point home. Toss Up will be released June 15 from Bayonet Records.
—
Bobby Lewis
on April 10, 2018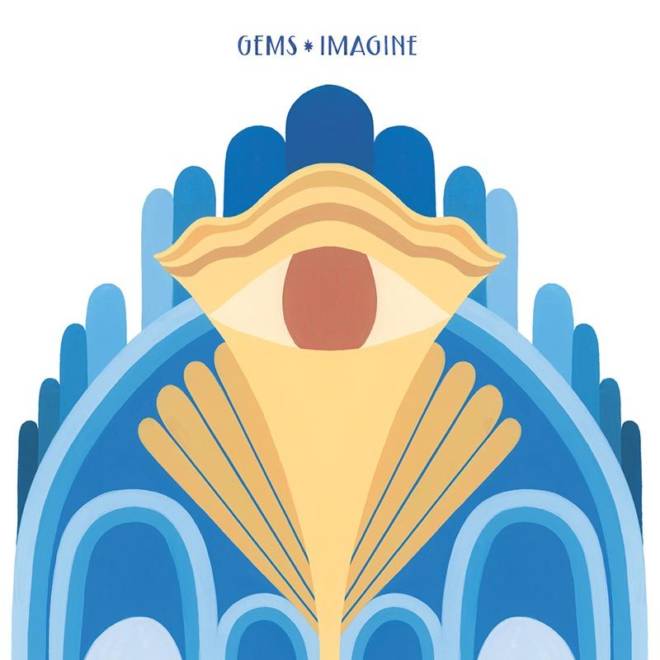 GEMS - Imagine
---
Covers of "Imagine" can be overdone. That's why you should really listen to this cover of "Imagine." Turntable Kitchen's SOUNDS DELICIOUS series is an exemplar of how the right types of constraints can cause creativity to burst out of even the most familiar places. The Seattle site challenges artists to "respect the album format as an art form" by covering entire disks rather than just a single or two. It's a hefty project, but it yields unexpected and entirely original content rather than run-of-the-mill rehashes. If you want proof, look no further than Gems' take on a John Lennon classic. With plucky string-synths, octave shifts and a chorus anchored by the biggest of reverberant '80s toms, it'll remind you just how fun covers can be.
—
Matt Megan
on April 9, 2018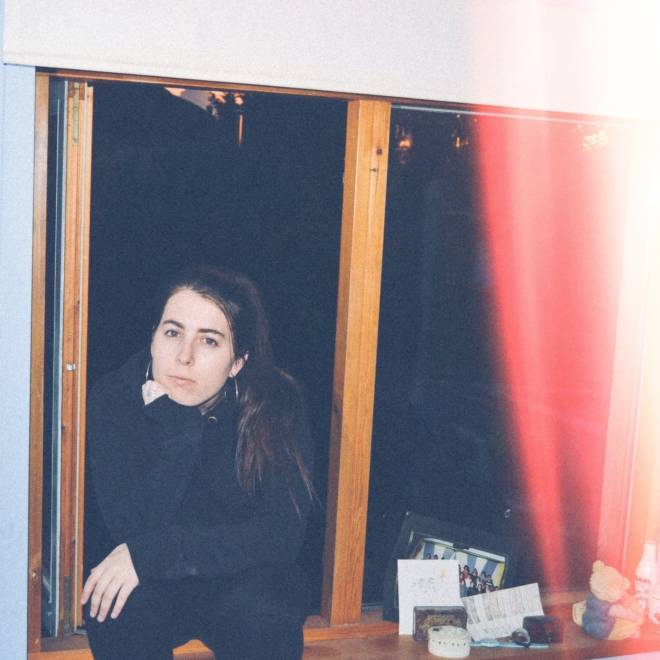 Sorcha Richardson - Can't We Pretend
---
Sorcha Richardson delivers a delightfully doleful indie-pop ballad with "Can't We Pretend." The Dublin native now resides in New York City, a move that has evoked a particular set of charms in her intimate lyrics. Nostalgia couples whimsy and a dash of sadness as she muses "I told you I'd be home for Christmas/ I was gone for six years more." Simple but incredibly stirring, "Can't We Pretend" leaves a lasting impression. Richardson has a debut album in the works. In the meantime, we couldn't be more beguiled with "Can't We Pretend."
—
Kaycie Satterfield
on April 6, 2018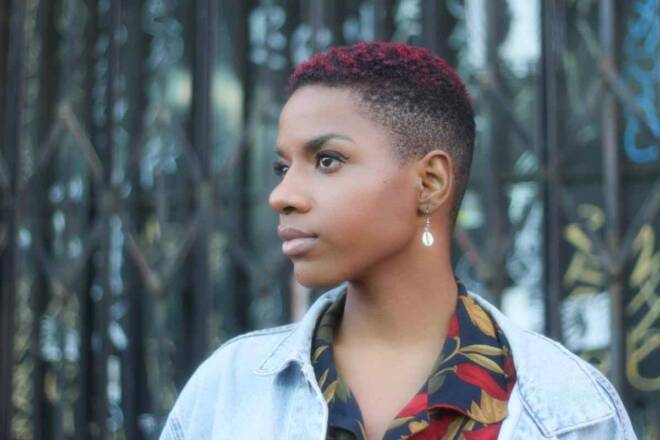 Aisha Badru - Fossil Fuels
---
SXSW favorite Aisha Badru released a haunting and intriguing new single early this month that caught our attention. "Fossil Fuels" is significant for many reasons, from Aisha's captivating voice to its lyrical content, this song hits all the right notes. Lines like  "Flowers cannot bloom without precipitation/ And lovers will not last without reciprocation" and "I kept you warm 'til I was ashes" are so well-crafted while also introspective. These lyrics are only made better with the moody dubstep-like music that accompanies them making this song both vulnerable and intense all at the same time. Dynamically "Fossil Fuels" becomes larger as it goes along, bringing us more into it as it strongly unfolds. You'll ponder what Aisha has to say but you'll also just love how it sounds when she says it. If this is any indication of what Aisha has in store for her album Pendulum out next month, there's much to be excited for.
—
Dara Bankole
on April 5, 2018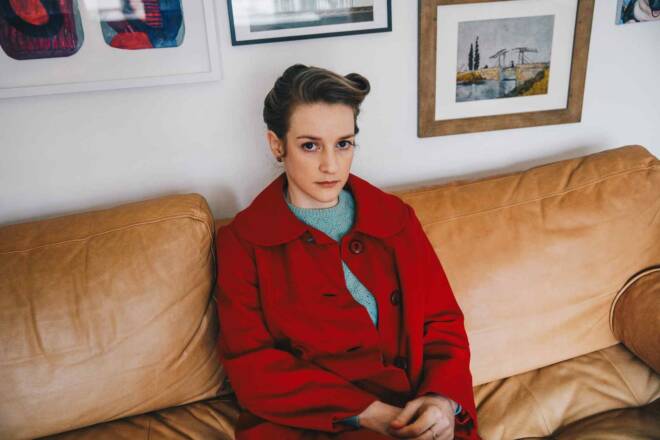 Juliana Daugherty - Player
---
Charlottesville singer-songwriter Juliana Daugherty's debut single is about watching someone disappear and the layers of pain that accompany. Though this song does not hold back on exposing the raw emotions at its center, "Player" courses through time with such grace and tenderness, comparable to artists like Cat Power and Julie Byrne. "Player" is a lush folk-rock song with sharply focused lyrics, subtle but driving percussion and melodies that are both soothing and contemplative. Daugherty says her debut album Light was written in part "to strip mental illness of its power." Though there is power in being confessional, Daugherty's power seems to be in her ability to transmute this pain into light and patience. Be on the lookout for Light which is set to be released on June 1.
—
Nicole Rodriguez
on April 5, 2018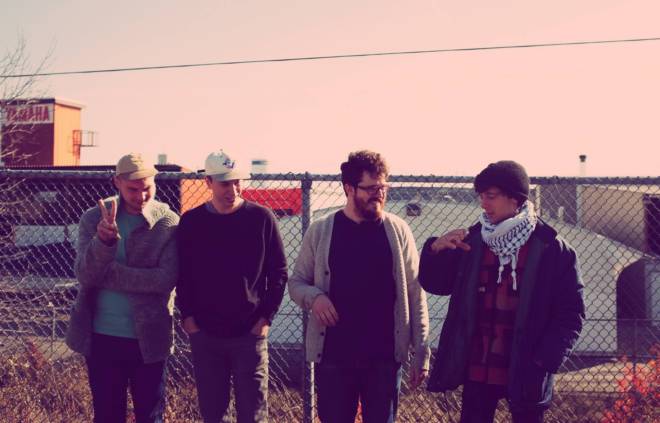 Future States - Bugaboo
---
Future States, a band split in two between Montreal and Ottawa, comes together to create rhythmic, harmony-laden, experimental pop songs. "Bugaboo" from the the digital 7" out soon via Golden Brown reflects its title: just as the word "bugaboo" rolls off the tongue, the melody and instrumental riffs combine to fall right into place with a jaunty bounce. With reverb-heavy guitar bringing you through the song as if on a lazy river, the rhythmic sections keep the current chugging along at a perfect pace. As the song builds, more experimental sounds add color and light to keep the groove going.
—
Grace Eire
on April 5, 2018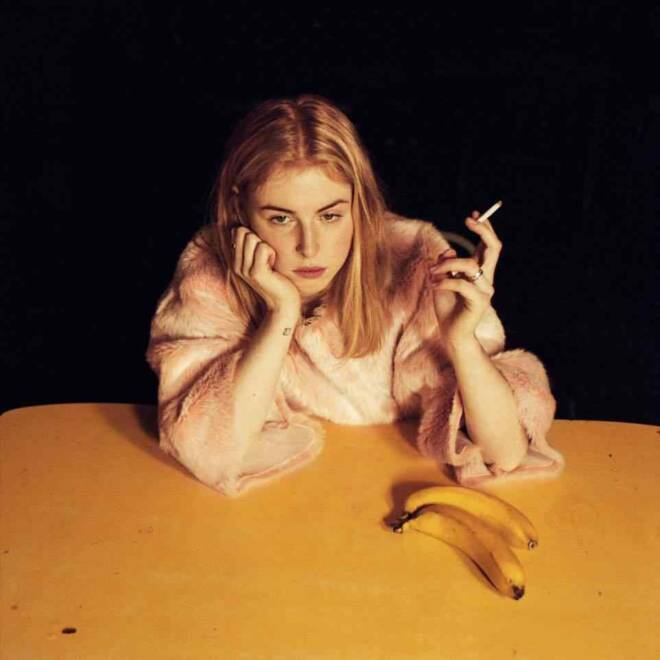 Fenne Lily - Car Park
---
UK singer-songwriter Fenne Lily let out her latest single "Car Park" in preparation for her highly anticipated debut album release later this week. In true Fenne Lily fashion, "Car Park" is the vulnerable and confessional letter that you never send but write just for the sake of materializing your thoughts. "Car Park" keeps us locked in with its consistency. The song doesn't get bigger or smaller, but rather just relays to us the revelations and truths that come with the turbulence of being human. ("I hope to find a reason for my fear of feelings leaving at the start/ It makes my sleeping harder.") Fenne Lily shared that in this particular song, she is claiming responsibility of her own emotions. Like a steady stream, this song flows with rhythm and grace even while brushing up against the heavy and cold themes of insecurity, self-worth and taking responsibility for your actions.

—
Dara Bankole
on April 4, 2018