Buzzing Daily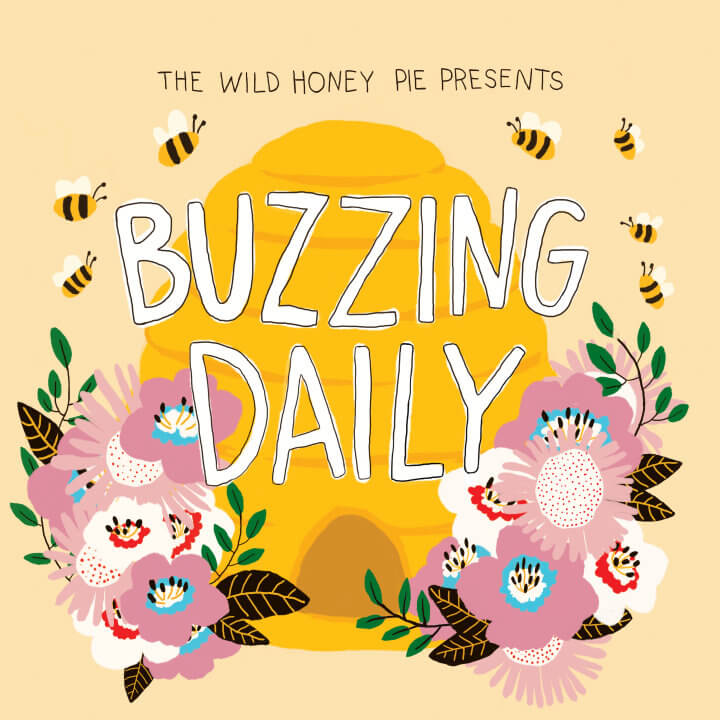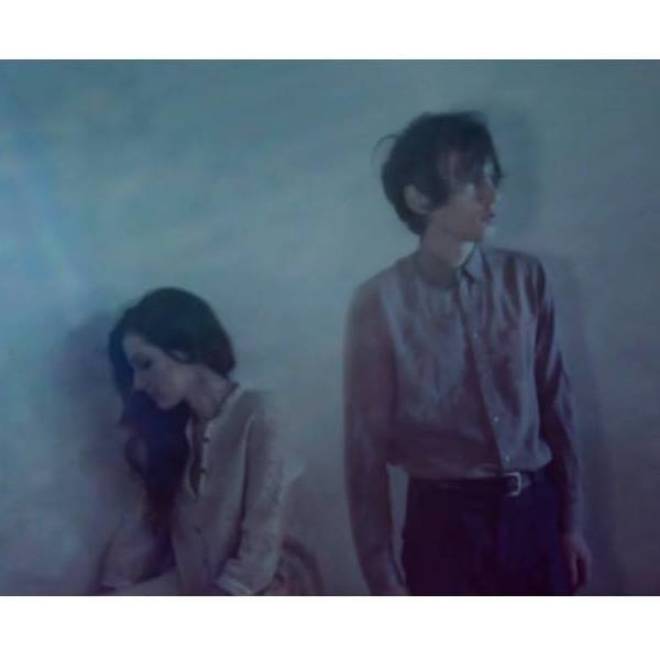 Exitmusic - I'll Never Know
---
For fans of all-encompassing textures, we have a real heartbreaking treat for you! Exitmusic started out as a shoegaze project between newlyweds Aleksa Palladino and Devon Church to document their romantic journey. Their marriage recently came to an end, but the duo managed to put together one last record called The Recognitions (out April 20) with "I'll Never Know" as its first grandiose single. Spacey synth pads crash along a minimal electronic beat like ocean waves on top of a blown out bass guitar, but it feels like a slow motion, colorless day on the beach. Her words almost indecipherable, Palladino's voice cries through extraterrestrial distortion as if drowning in her own sorrow as it all becomes too much by the end of the song. It's an impeccably produced track that could fuel the same amount of emotions with or without lyrics. What a shame that such beautiful music had to come from such pain.
—
Brett Myers
on March 13, 2018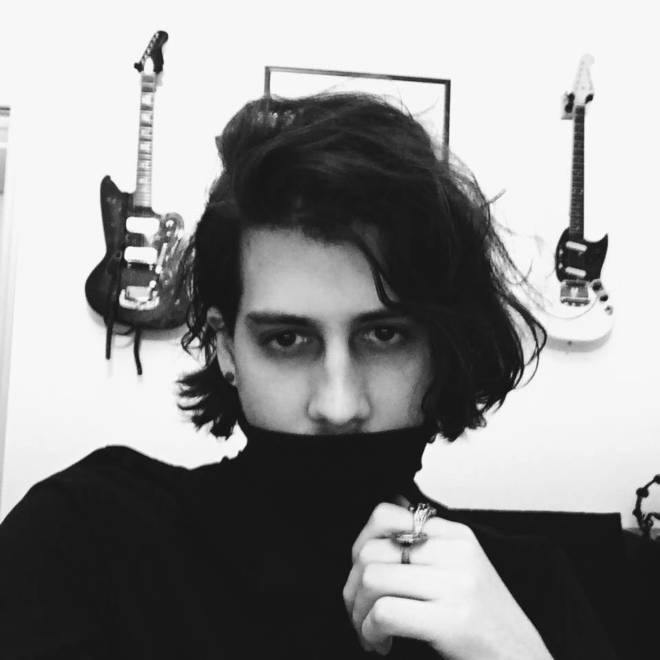 Vlad Holiday - Children
---
"Do you remember the world when we were children?" When life becomes too hard to bear, we all curl up in bed and mourn the loss of the simplicity of being young. And we remember our childhood to be so blissful and carefree that adulthood always feels like a let down. Vlad Holiday, previously of Born Cages, and his new single, "Children," captures those early memories like a tearful car ride late at night. With a dreamy, electric hook that tugs at your heart like the coziest sunset, Holiday tries his best to repress the pain of adulthood. "Lie to me and say goodnight / It'll be alright," he moans as the beat breaks down. It's a heartbreaking sentiment, one that we all carry with us, but it's one that we learn to deal with and even find joy in.
—
Brett Myers
on March 12, 2018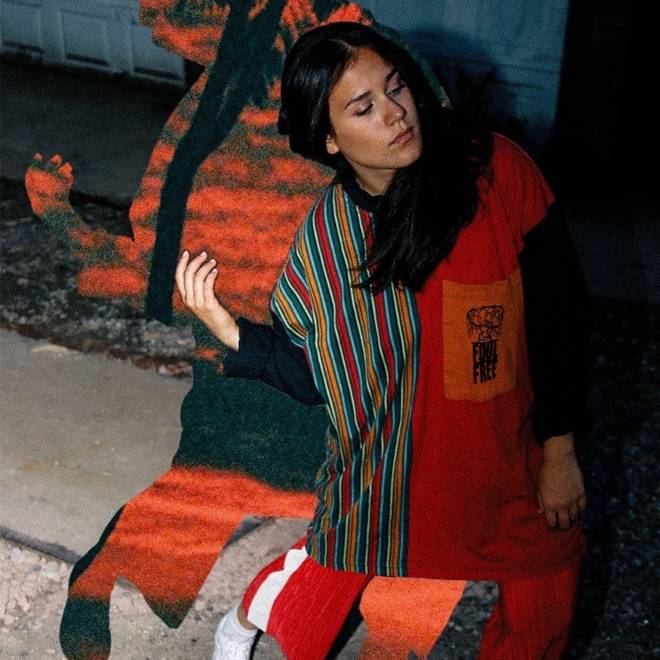 Malena Zavala - A Vision That's Changed
---
Standing out as a singer-songwriter isn't an easy feat — vocalists with guitars are about as common on the internet as "hey girl" memes. That makes it all the more exciting when you find an artist like Malena Zavala, the free-thinking musician and filmmaker based in London and the voice behind "A Vision That's Changed," the clearest demonstration yet of her pop sensibilities. Her newest single is a wistful, longing capture of post-relationship grief, and over five minutes, it moves from an intimate regret to a fuller chorus with perhaps just a tinge of acceptance. Beautiful as it is beguiling, "A Vision That's Changed" demonstrates that Malena Zavala has the intangibles.
—
Matt Megan
on March 12, 2018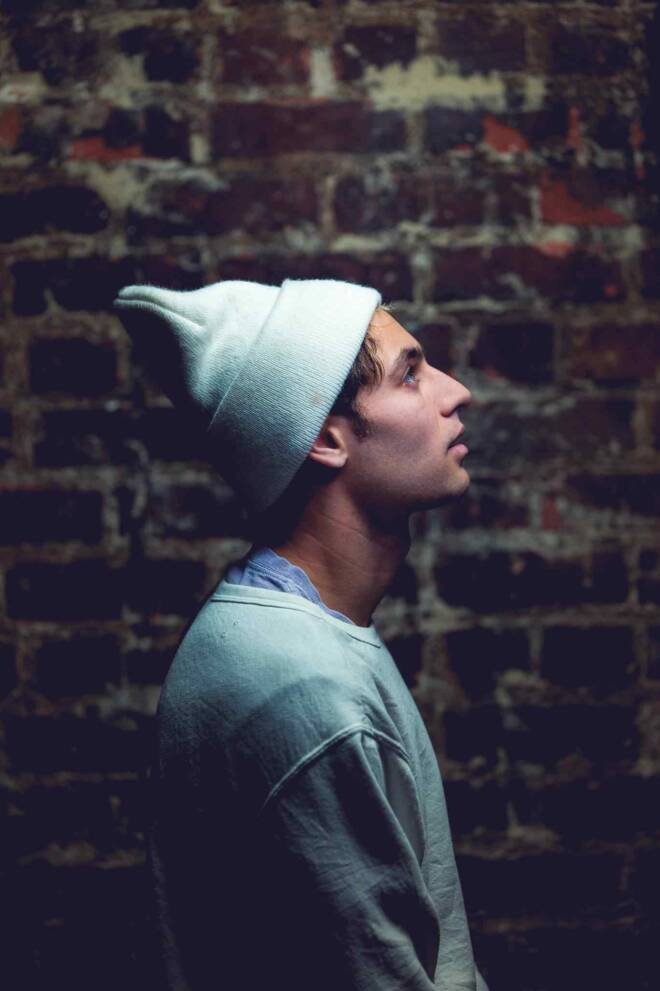 Yoke Lore - Fake You
---
Adrian Galvin's brand of indie pop is full of light. Performing under the moniker Yoke Lore and previously of Yellerkin, he has won over the hearts of so many listeners with his bursting melodies and that lonely banjo. His most recent single, "Fake You" plays with the idea that how we perceive people and things may not always be accurate. The song is set right in Brooklyn, where Galvin sings, "you're the broken wall I wail to" and imagines that in hard times, this "you" will be "clouds over slick moss." Though the sentiment of building a "fake you" may seem lighthearted as Galvin belts it out, it's actually weighted with something much deeper. Yoke Lore has a knack for taking these feelings of loneliness and uncertainty and turning them into songs full of energy, somehow always finding a way to lift us up. 
—
Nicole Rodriguez
on March 12, 2018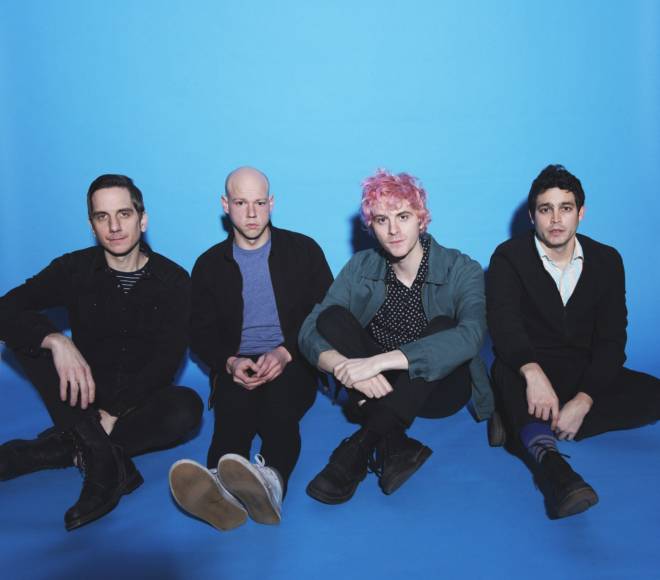 The Dig - Nothing In This Town
---
With acts like Tame Impala blowing up, psychedelic rock has made a totally far out return! And The Dig, a four-piece band from New York, prove they're one of the sweetest acts with their newest single, "Nothing In This Town." Like its album cover, the track glows light pink over a beat that bounces along a deep, chill bass line."Nothing In This Town" also serves as the second entry in The Dig's yearlong project to release their two new EPs, Moonlight Baby and Afternoon With Caroline, track by track each month. So sit back, chill out and enjoy some smooth songwriting all year. 
—
Brett Myers
on March 12, 2018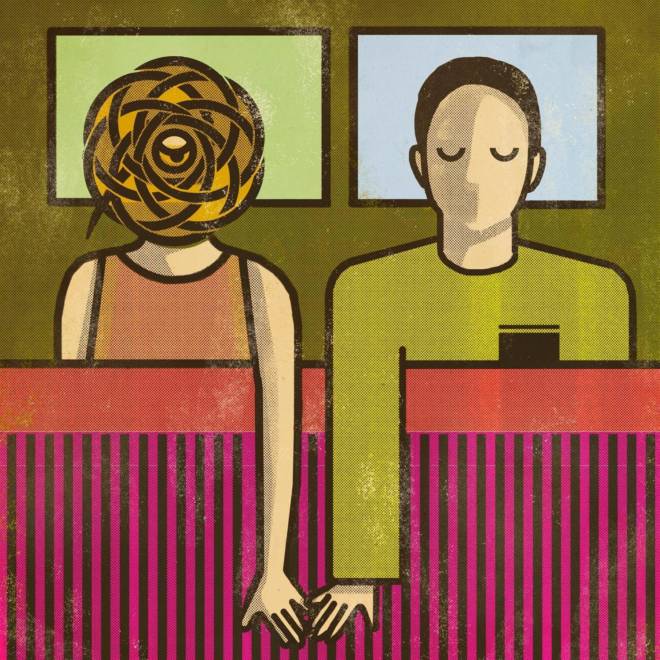 Madam West - Strongest Son
---
New York's neo-soul jazz-funk quintet Madam West have announced a new EP, Warm Bodies. Along with the announcement came the first single, "Strongest Son." The different elements of the arrangement sound like they could be chiptunes from a Super Mario Bros soundtrack but Madam West's performance is so tight that they pull it off without seeming kitsch at all. The juxtaposition of the buoyant bed of music with the apocalyptic lyrics makes "Strongest Son" feel like a unique perspective on current events. Frontwoman Sophie Chernin shrewdly describes the track as "Ralph Wiggum skipping merrily along with a lunchbox while the Springfield Plant explodes in the background." Warm Bodies is out 3/23 via Floordoor Records.
—
Bobby Lewis
on March 8, 2018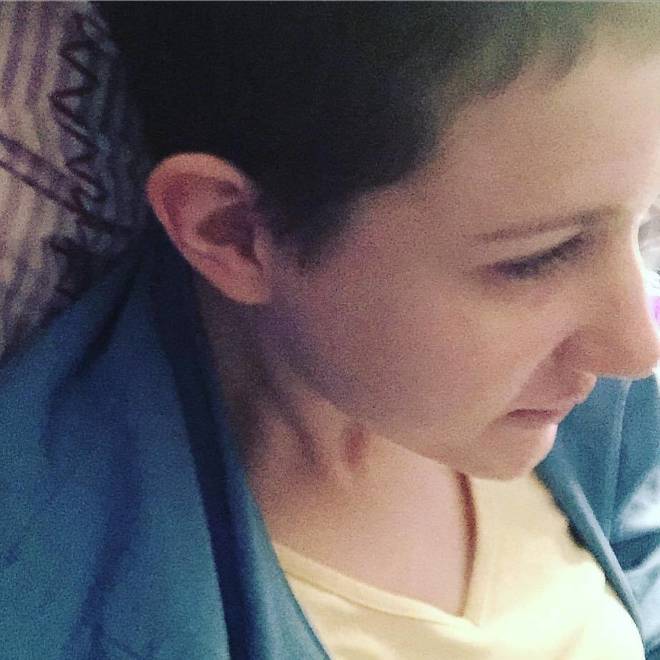 Joanna Sternberg - This Is Not Who I Want To Be
---
There is an honesty that comes through in the music of New York's Joanna Sternberg that cannot be replicated. Joanna's new album Then I Try Some More unfolds like a collections of snapshots, with questions that are raised but never quite answered and emotions that come up and never quite settle. It's easy to get right the heart of these songs, as they are produced simply, highlighting Sternberg's endearing vocal timbre, which sits somewhere between Neil Young and Karen Dalton. "This is Not Who I Want To Be" is about the frustration that comes along with not caring for yourself or acting in the way that you wish you could. Along with being an incredible singer-songwriter, Joanna also is an accomplished jazz bassist and visual artist, who describes art as "magical love that helps people heal." This sentiment can be felt in "This Is Not Who I Want To Be" and all throughout the rest of the album. 
—
Nicole Rodriguez
on March 8, 2018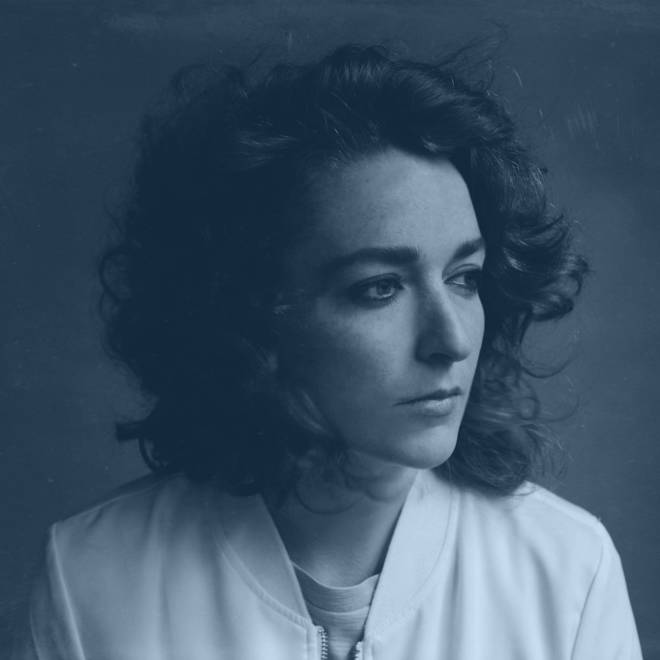 pronoun - run
---
If you timed your adolescence to coincide with the turn of the millennium, the chances are that you spent at least a few nights behind a jammed bedroom door blasting Blink 182. Eighteen years later, enter pronoun, a Brooklyn-based artist with a Twitter bio that states, "opinions here are AGGRESSIVELY my own" (emphasis very much hers). Her newest single, "run," streams the gleeful angst of those teenage years through the filter of a maturing musician. Distorted guitar riffs and heavy toms — effective enough tools in her 2016 EP, There's no one new around you. — blaze just a bit hotter when paired with the singer's newfound sense of harmony, and like any good breakup song, "run" has verbal jabs aplenty. Close the bedroom door, turn it to 10 and press play.
—
Matt Megan
on March 8, 2018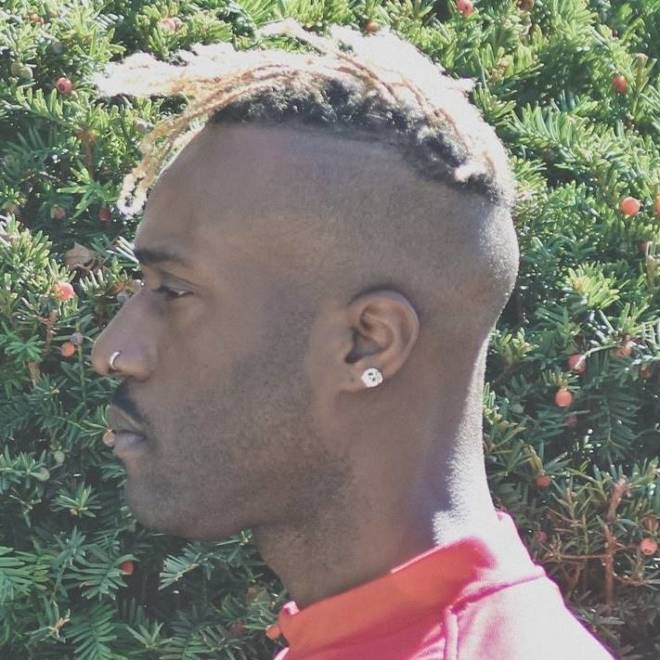 Ang Low - Let Go
---
Brooklyn-based singer-songwriter Ang Low came out with his new EP All I Remember in January, after putting himself on the map with electro-soul debut Life Goes Down EP in 2014. What happens in this collection of songs and especially on this single is the tightening of Ang Low's song craft and his revealing of the raw emotion at the center of it all. "Let Go" is stripped down with bare production, leaving open spaces for his voice to bloom and his story to resonate through. With minimal percussion and very subtle synths painting the track, it is as if the song soars through the atmosphere, untouched and unburdened. As Ang Low sings, "should I let go?" we feel him letting go, and falling softly into this landscape. He strikes a beautiful balance between intimacy and experimentation, but most of all, we feel these songs coming straight from the heart, and moving at full force.
—
Nicole Rodriguez
on March 8, 2018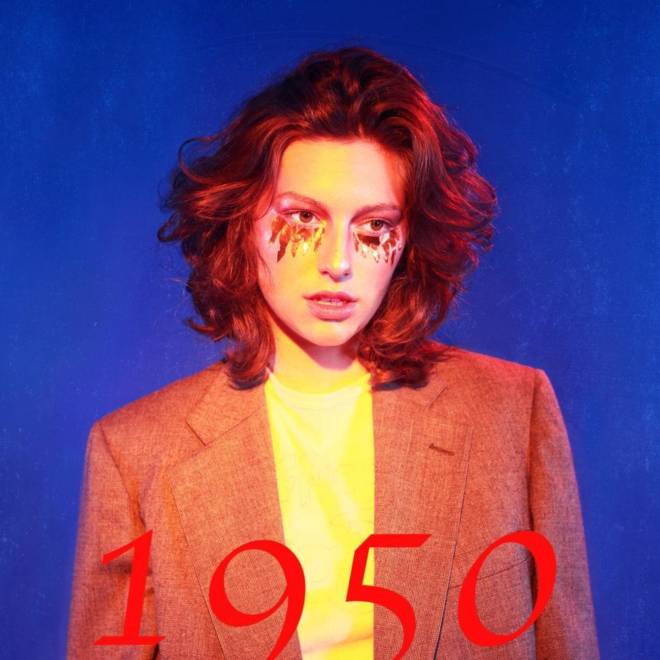 King Princess - 1950
---
Having passed up a record deal at the incredibly tender age of 11, King Princess has finally released her first official single, "1950." It's a story of unrequited love told through a queer perspective. Queerness has not always been celebrated publicly, and King Princess wanted to address that specific pain in her lyrics, pleading, "did you mean it when you said I was pretty?" This track is rich with vocal harmonies soaring high in the tippy top of her range, oozing with emotion. Playing every instrument on the track and producing it on her own, King Princess had full creative control of this song, which really pays off. Every moment of "1950" is thick, gooey and addictively rhythmic; it's a pop groove that shows so much raw talent and technical prowess, and it promises to be the beginning of something wholly refreshing.
—
Grace Eire
on March 7, 2018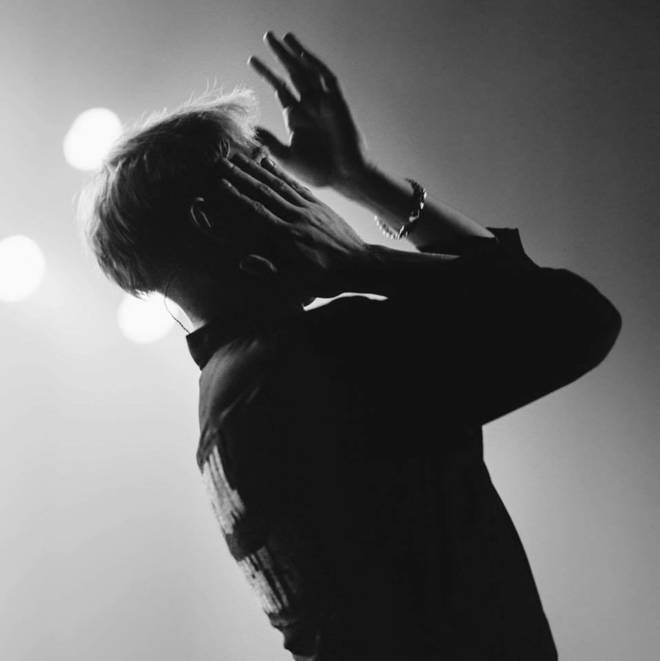 The Drums - Meet Me In Mexico
---
There's nothing more encouraging than seeing an artist care about the world. Especially an indie artist who's willing to forgo money to help others. The Drums recently released a groovy jam called "Meet Me In Mexico" and all the proceeds from the track will be sent to two Mexican organizations dedicated to helping those affected by last year's devastating earthquake. In a statement, singer Jonny Pierce "had reached a mountaintop of frustration with Donald Trump and his Country Club of Dumb Americans" and felt a need to escape from the States. Sonically, it's a fast, almost frantic track in typical fashion from The Drums. Featuring more synths and vocal loops than usual, "Meet Me In Mexico" feels ready for an indie disco floor. One where you can dance knowing you're doing it for a good cause.
—
Brett Myers
on March 6, 2018