Buzzing Daily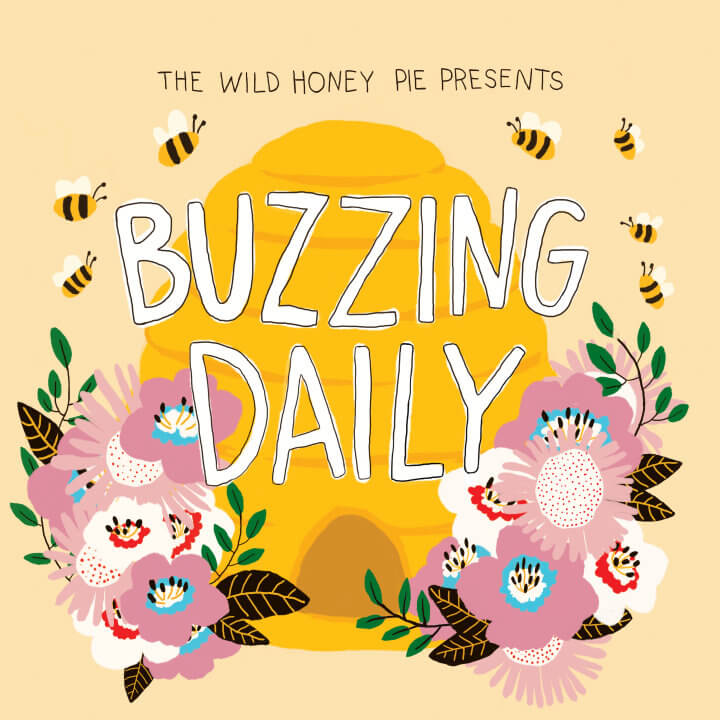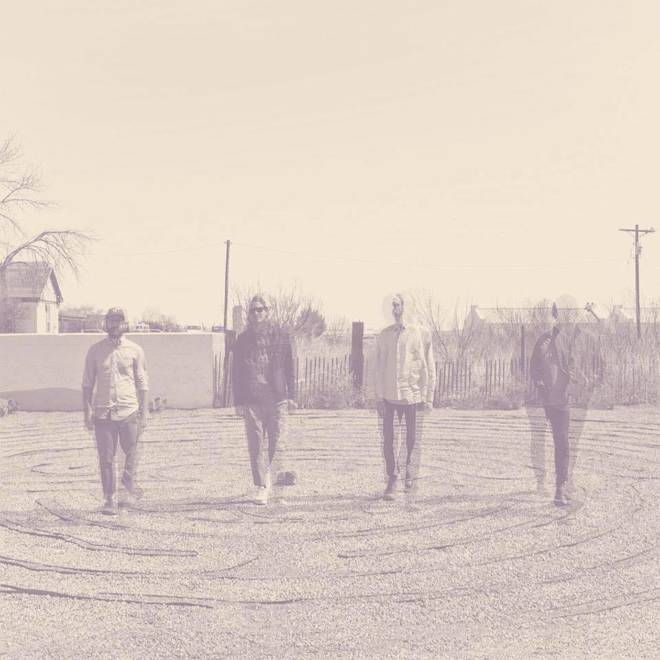 Dungen & Woods - Turn Around
---
Of magic and Marfa, "Turn Around" is the fruit of two bands' dreamy Texas getaway. Every year, independent label Mexican Summer hosts a recording residency at Myths multidisciplinary cultural program. In 2017, Dungen of Sweden and Woods of Brooklyn set up shop in idyllic Marfa to create together. The two bands, kindred psych-rock spirits, came up with an atmospheric, dream-like track that's surely in tune with the vibrations of Marfa. You can pre-order the whole album here. 
—
Kaycie Satterfield
on March 2, 2018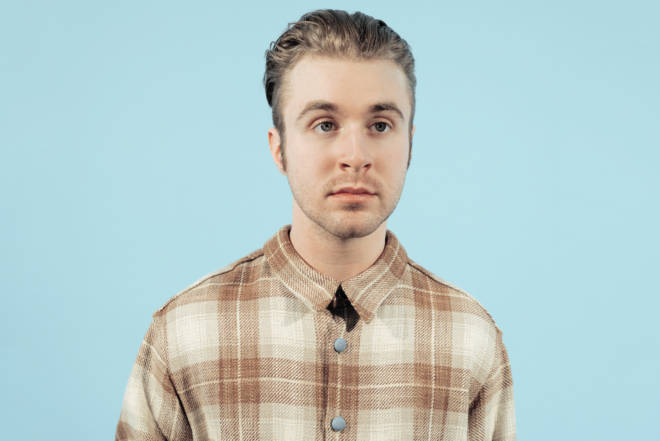 Hibou - Malison
---
Hibou's spacey arrangements have started to take shape. Whereas his debut album maturely described the listlessness of his teenage years, his new material aims to tackle more adult issues like anxiety. According to Hibou's Peter Michel, crafting music has been "such a relief when [he] began to experiment and communicate the effects of [his] anxiety with textures and poetry." Today, he releases a new track, "Malison," that tackles the anxiety of being abandoned. There's still a dash of dreaminess from his past material, but he sounds much more secure in his insecurity. His vocals no longer swim in a sea of reverb. His sings right to you, begging for his love not to leave him. Out on March 2, his sophomore release, Something Familiar, just wants to make sense of something familiar to many of us. 
—
Brett Myers
on February 23, 2018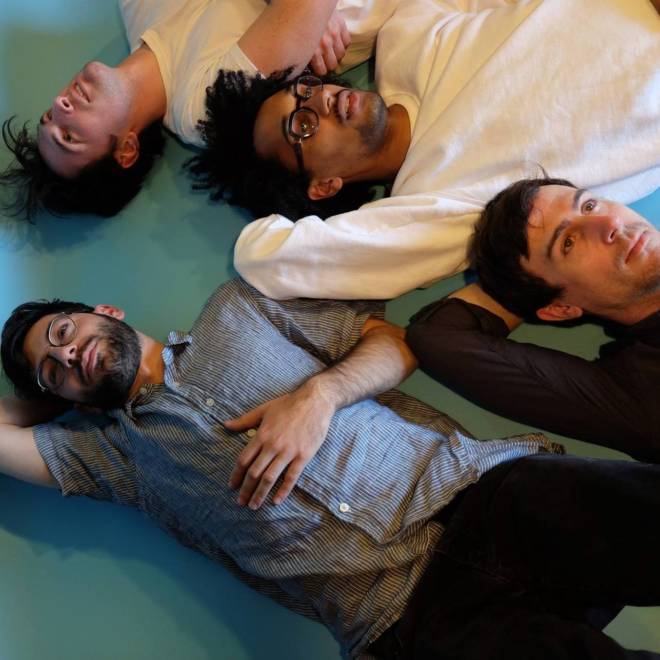 Wet Leather - Make It True
---
Phoenix are still an active band, but had they disbanded the joke could be made that Wet Leather has risen like a phoenix from the ashes of Phoenix. While the band could be considered NYC's response to Phoenix, this band manages to put their own electro-rock spin on the French electro-pop outfit's sound. They are hot off the heels of the release of their debut EP, Present Lives, and "Make It True" is a strong example of Wet Leather's compelling take on synthwave.
—
Bobby Lewis
on February 22, 2018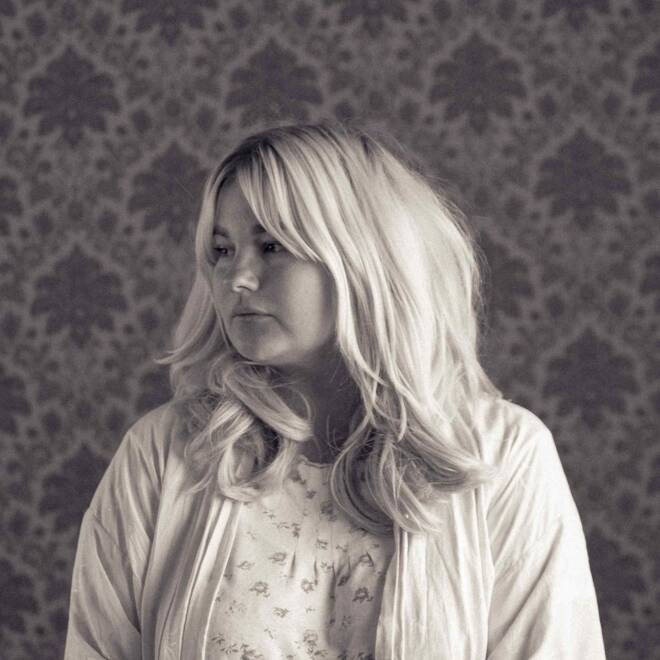 Sarah Klang - Mind
---
Swedish singer-songwriter Sarah Klang let out a chillingly beautiful single called "Mind" last month. With its slow-tempo and simplicity, the listener is able to enter the dark and lonely world that she creates within her soothingly sultry voice and her melancholy lyrics. "Mind" speaks to the difficulty of constantly having that special someone on your mind and how much harder that becomes when you're loving them from far away. The repetition of the words "He's on mind / He's on mind / All of the time / All of time," create the personal and introspective effect of feeling as if you hear the constant loop of the thoughts of him that play in Sarah's head. Take a listen and see how in the most effortless and humble way, "Mind" bears the make-up of a classic.
—
Dara Bankole
on February 22, 2018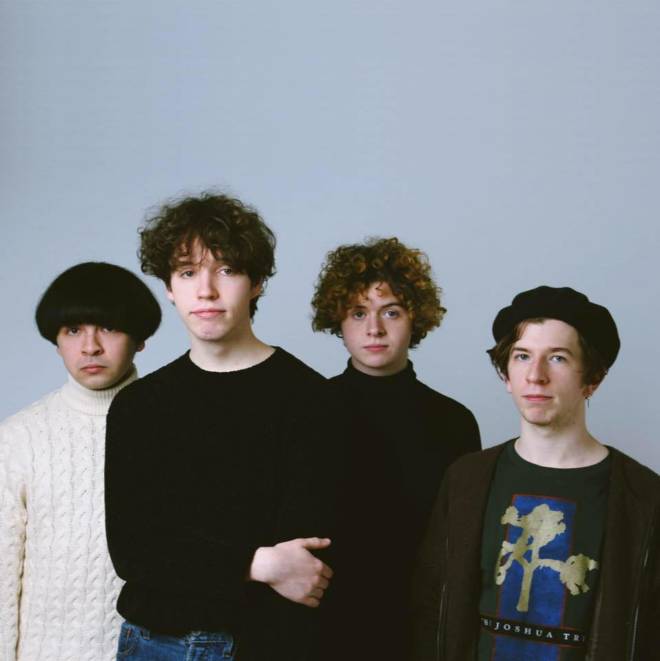 SPINN - After Dark
---
SPINN, a group of young men from Liverpool, embodies guitar-pop through and through. You almost forget that you're listening to pop music at moments throughout the song, even though it very much ticks all the boxes of the genre. Their style is so cohesive, from Andy Power's lead guitar filling the song with catchy riffs, to Sean McLachlan's jaunty bass line, to Louis O'Reilly's energetic drumming, to Jonny Quinn's vocals proudly accentuating the distinctly Scouse accent, it's much more than just another indie-pop / dream-pop / jangle-pop / whatever-pop tune.
—
Grace Eire
on February 21, 2018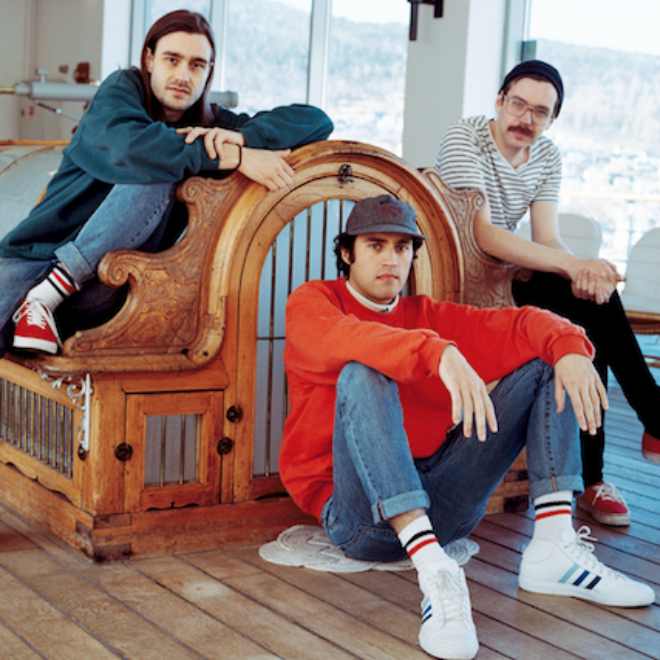 Great News - Told
---
Move over 1970s garage rock! It's time for another era to shine! If you grew up with the oldies radio stations, grinning and dancing to the larger than life rock and roll of the 1980s, then it's no news that Great News will be your next obsession. The Norwegian trio soar through the clouds in this preview of their upcoming debut LP, Wonderfault, and not just sonically. It's a track that calls its audience to take control of their life and ignore what others tell them to do. Through a mountain of reverb and angelic background voices, "Told" could transport a full dance floor of lost 20-somethings to heaven for four minutes of bliss. If this is what the 80s revival sounds like, then, hopefully, it's here to stay. Just leave the mullets and shoulder pads in the past.
—
Brett Myers
on February 21, 2018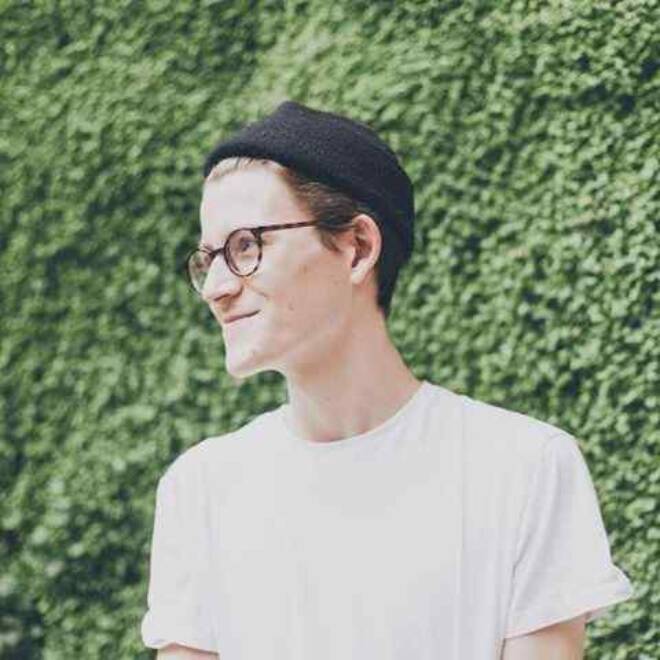 Henry Green - Shift
---
"Shift" by electronic artist and producer Henry Green is a sonic plunge into the unknown. With his breathy vocals always on top of a light ambient beat, Green pulls us in and out of the track, keeping us on edge one moment while throwing us over the cliff in the next. It is in this action of falling that he sings about throughout the track where the production truly shines; where the music captures us and holds us in a moment of stasis during the lapse of verse. His debut album Shift comes out March 30, and I expect we will be seeing much more of this Bristol-based artist in the months to come.
—
Nick Arcos
on February 21, 2018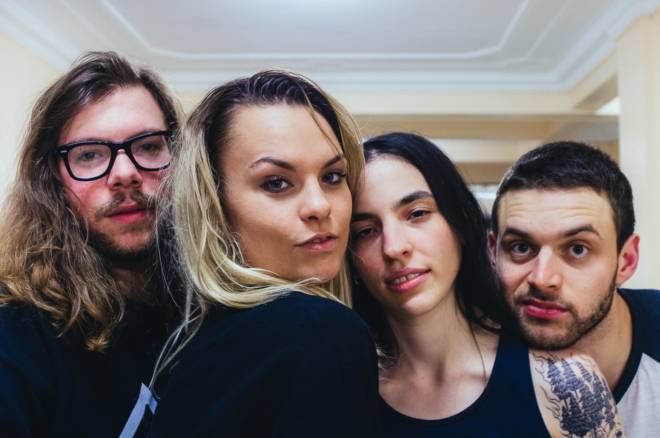 Citris - Driving Me Crazy
---
After hearing the first verse of Citris' "Driving Me Crazy," you wouldn't expect the chorus to be as fantastically grungy as it is. A song that keeps you on your toes, even when you know what's coming, is the mark of a very talented group of musicians. Written by Angelina Torreano and arranged by Chris Krasnow, both on vocals and guitar, this track will have you digging deeper into Citris' archives and itching for more new music. They've flawlessly combined so many genres and written such relatable lyrics with their newest release, there can only be more good things to come.
—
Grace Eire
on February 21, 2018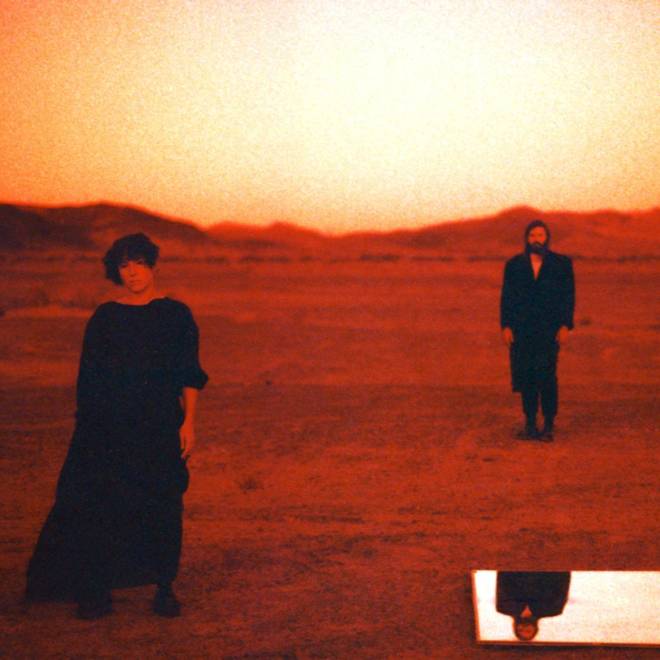 DEGA - Mirrors
---
Like a sip of lemonade on a hot California summer day, indie music doesn't get much more refreshing than DEGA's "Mirrors" off of Lemonade Records. The airy guitar riffs and background synths paint a picture of a road trip along a glowing, neon sunset in a John Hughes movie. Incidentally, the band described the track as one about "getting lost in the obsessions of chasing love."  It's a very specific image for such a simple idea, but that's how you know they've done something right. The husband-and-wife duo has already made a few waves with their moving brand of pop music. "Mirror" serves as another showcase for their warm harmonies and groovy arrangements, one that excites us more so for their upcoming debut album. Get ready, because they're the next band you won't be able to get out of your head.
—
Brett Myers
on February 20, 2018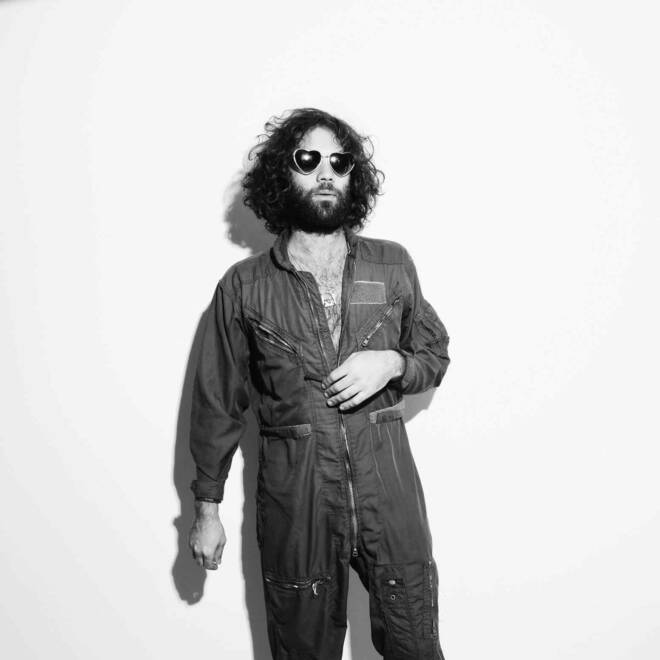 Benjamin Lazar Davis - A Love Song Seven Ways
---
A jack of all trades, Benjamin Lazar Davis is a multi-instrumentalist, singer-songwriter, arranger, composer and producer. In fewer words, Davis is a well-rounded musician. Widely known for being a member of the band Cuddle Magic and for his collaborative albums with other reputable artists, Davis is flying solo with the release of his debut (solo) album, NOTHING MATTERS, set to drop May 4th.
The first single off the album, "A Love Song Seven Ways," is an indie-pop reverie. A soliloquy of sorts, David paints falling in love as a refuge of hope in a tattered, less-than-ideal world. His voice is soothing and sweet, and makes us feel like all will be okay. 
—
Natasha Cucullo
on February 20, 2018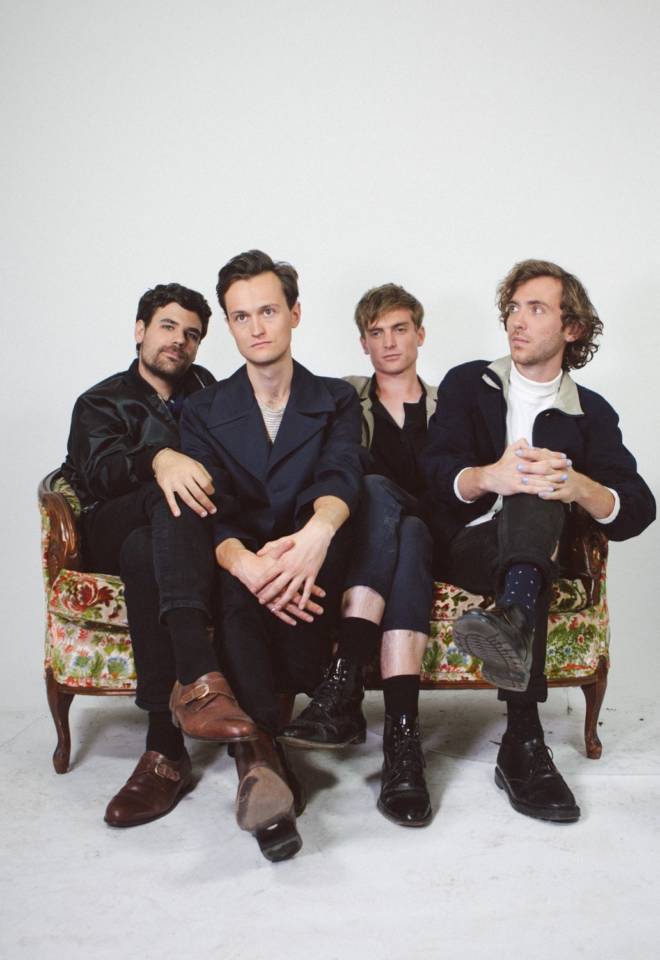 Ought - Desire
---
You know that scene in the 80s movie when the young hero, overwhelmed by emotion, takes to the prom stage to make one last  passionate plea for his love? Well, "Desire" is that song. The third and most compelling single from Ought's new album, Room Inside the World, builds itself on revelation. Beginning with an isolated arpeggiated synth, it builds into a pretty lounge song, before culminating with a cathartic call-and-response replete with saxophone and a 70-person choir. Singer Tim Darcy delivers a fine performance with each line passionate and untethered, reminiscent of Future Islands' Samuel T. Herring. The result is a rich and stunning anthem about appreciating love while it's still here.
—
James Liance
on February 19, 2018