Buzzing Daily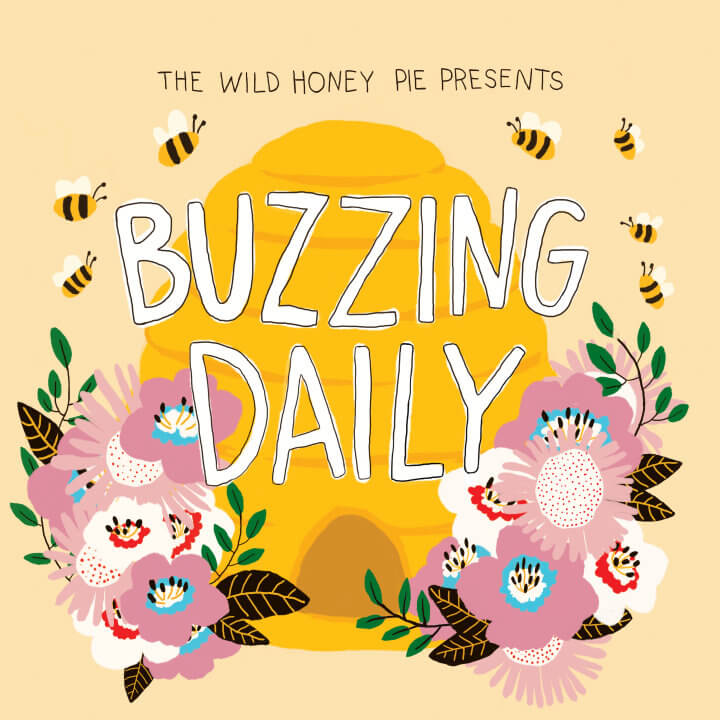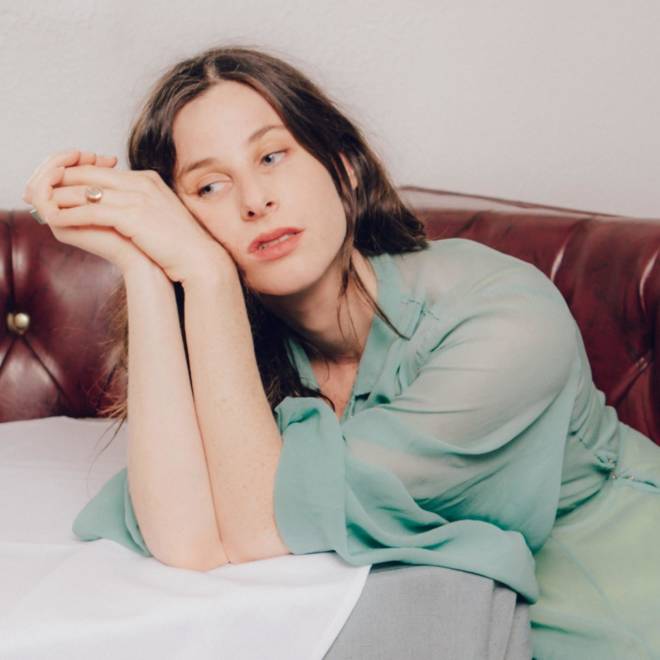 Buzzy Lee - Facepaint
---
Buzzy Lee, aka Sasha Spielberg, has made a seamless transition from the Hollywood big screen to the indie music scene. Her debut EP Facepaint, shows her unique style with soulful vocals and a retro flare. The track "Facepaint" eases into the melancholy and somber vibe with an accompanying music video where Buzzy cries crystal tears to set the mood. Combining electronic '80s synths with a modern vocal entrances listeners into a timeless space. Buzzy Lee describes herself as a chameleon and says that she uses her childhood journal as inspiration while writing. Spielberg uses her craft to create change by channeling raw emotion through every song on her beautiful debut EP. 
—
Madison Hetterly
on June 1, 2018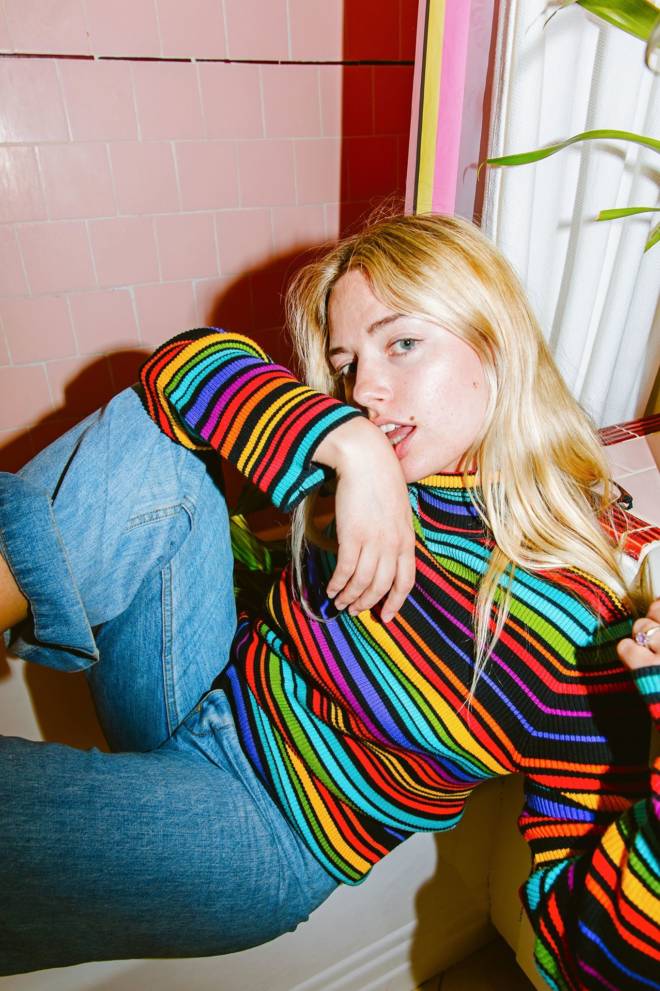 Ashe - Choirs
---
Ashe playfully experiments with sound and vocals in her latest single "Choirs." Part of her newest album The Rabbit Hole, out June 22, she intricately weaves a euphoric pop melody with lyrics that take on a deeper tone. Born and raised in San Diego, Ashe continually pushes boundaries of gender stereotypes and what it means to be a woman in today's society. With the lyric "Don't want to be another blonde doll on the shelf," she uses this track to glimpse into what is complicated about being a female artist. Claiming this song as "the first down the rabbit hole," we look forward to what other truths she will unveil with the rest of the album.
—
Madison Hetterly
on May 31, 2018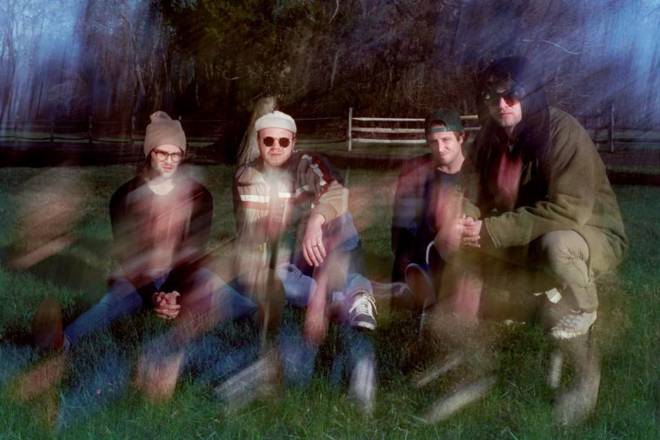 Deal Casino - Soft Machine
---
"The elephant is in the room / and he wants to talk to you. Another chance another try / 'til you learn to get it right." What strikes us about Deal Casino's "Soft Machine" is the lyrics, even though on the first couple of listens some of them get lost to our ears (the way lyrics do). We don't want to quote too many more of them for fear of botching them in print, but what we're hearing has really got us hooked. That and the energy that radiates through the whole song, between the dramatic drums and added percussion, the sustained guitars and the impeccably emoted vocals, "Soft Machine" is a piece of work. We'd love to read a short story version of this song written by the band, because their lyrical details and sensibilities are lovely. Be sure to check out their EP Isadora Duncan available now on all platforms.
—
Grace Eire
on May 30, 2018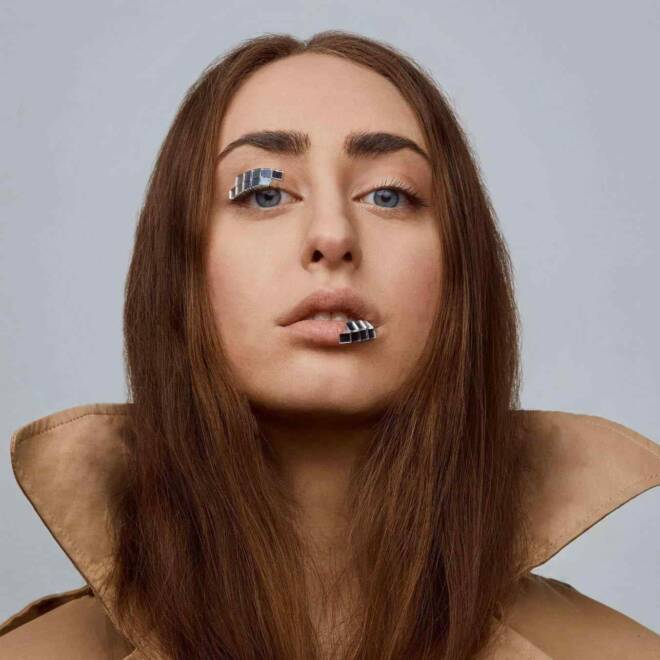 Fleurie - Constellate
---
"Constellate" is a song full of wonder and cosmic whimsy. Nashville-based Lauren Strahm has made a name for herself by putting out a great collection of songs that can be found on shows like Queen Sugar and Pretty Little Liars. With a voice that bridges the gap between gentle and brave, she sings the kind of songs that are full of honesty and resilience, showcased so prominently in "Constellate," her first single off of her upcoming LP Portals. With an atmospheric sound and lyrics that capture the essence of finding of the light ("We're spinning cause we know now, we survive/ and now we get to fly"), Fleurie perfectly captures that space that occurs when you finally emerge from rock bottom and get sight of land once again. "Constellate" is bound to make you feel a little lighter, while simultaneously getting you pumped for what's to come from Fleurieland.
—
Dara Bankole
on May 29, 2018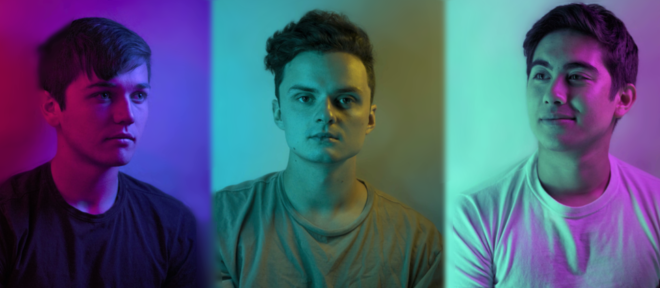 The Happy Fits - Grow Back
---
Just over two and a half minutes into "Grow Back," lead singer Ross Monteith detonates. Where there once as a smooth-talking vocalist is now a dopamine-inducing blast of distortion, fuzz and hysteria. It is a genuinely exciting musical moment — the kind you go searching for in your local rock club, and it is a fantastic introduction to the next round of music from The Happy Fits. Monteith and his coconspirators, Calvin Langman and Luke Davis, make tunes that land somewhere between the pop-punk of the Arctic Monkeys and the clever storytelling of the folk revival movement. "Grow Back" is masqueraded as stripped-to-the-bones rock, but don't let that distract you from its wily lyricism or careful arrangement. The band is filled to the brim with musical talent. Keep an eye out for their sophomore album.
—
Matt Megan
on May 25, 2018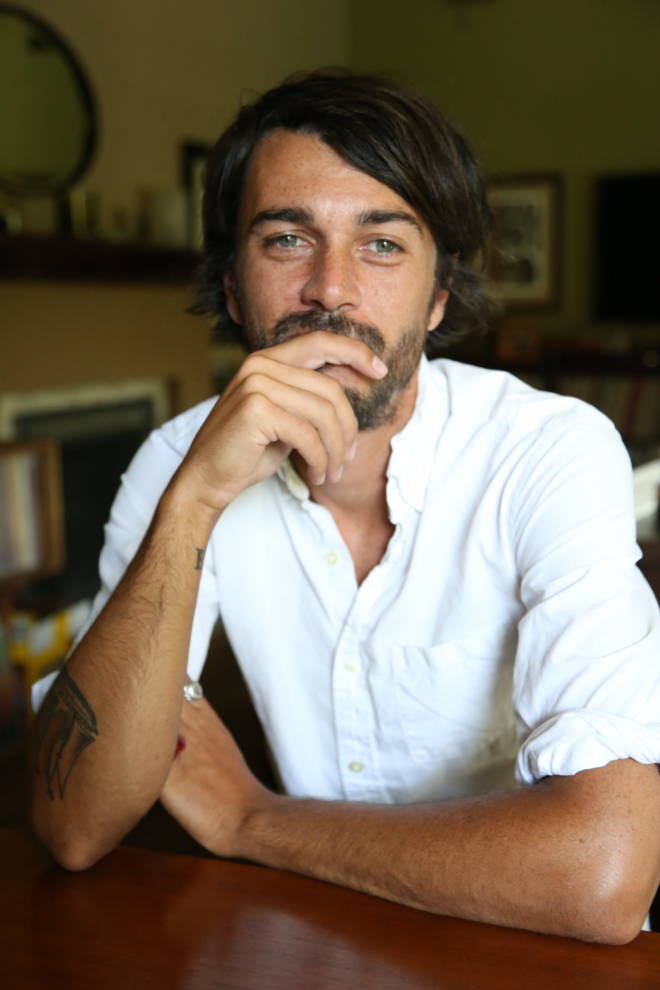 Richard Edwards - Gene
---
"Gene's having a day," croons former Margot & the Nuclear So & So's frontman Richard Edwards. Between a divorce and a long battle with a lower intestine infection, Edwards has been having a year. But he's back and just as lovely as ever with this sweet dream-pop track. "I wrote 'Gene' during a period where I was stopping and starting some writing projects based around a few actresses from the 1940s who went through long periods of success followed by intense periods of decline, accompanied by what some would call 'madness,'" Edwards explains. Life is topsy-turvy, indeed. Listen to "Gene," out on Joyful Noise Records, here.

—
Kaycie Satterfield
on May 25, 2018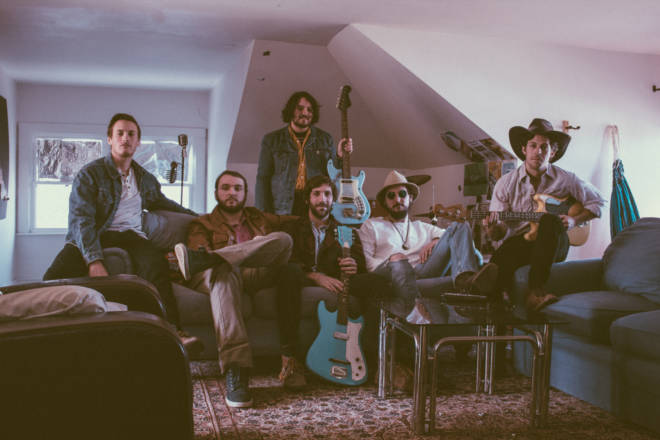 Super Doppler - Oh Yeah
---
"Oh Yeah," premiering today, is the 4th single off of Super Doppler's monthly digital singles series called Super Secret Singles Club, which will run through July of this year. It's a six-minute journey that cuts and cascades right through so many different styles. There is certainly a certain type of nostalgia in the band's sound on this track, with dense harmonies and very Ringo-like drum fills that first and foremost harken influence from The Beatles, at least to my ears. This makes sense, because the band has tossed genre classification out of the window in favor of exploring all that encompasses rock n roll at its finest, so what better band to start a song off emulating than The Beatles? You can also catch glimpses of funk in the bass, pop in the vocalizations, some country twang in the guitar riffs, and some folk in the lyrics. It's an all-encompassing song that's a real pleasure to float along with through each cohesive yet distinct section of the song. The best thing to do is to stop yourself from over-analyzing the clever songwriting and to just let it happen.
The band, comprised of brothers Michael and Bryan Adkins (guitar and drums, respectively), and fraternal twins, Neal and Cole Friedman (keyboards and bass, respectively), alongside long-time pals Harry Slater (guitar) and Tyler West (percussion), has been perfecting their sound since they went to high school together in Norfolk, VA. They've played in empty bars and dark basements countless times, but this summer they'll be touring the US extensively with songs from their Super Secret Singles Club and more.
—
Grace Eire
on May 24, 2018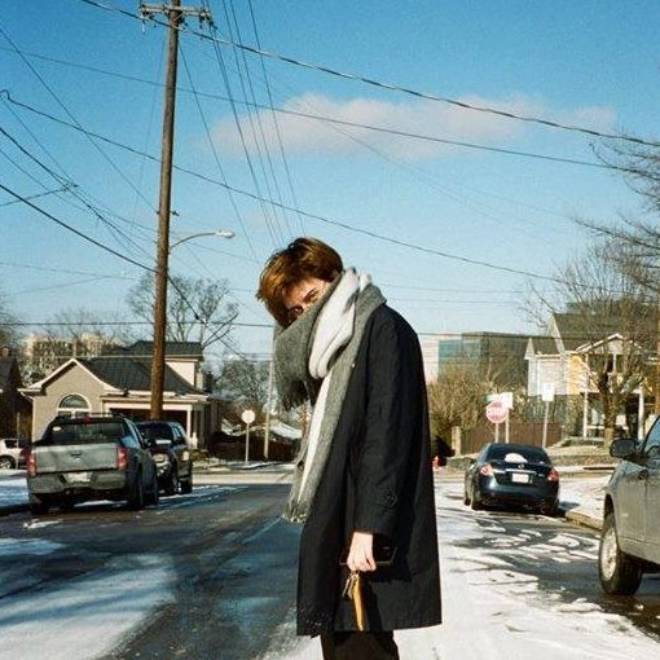 Katy Kirby - Juniper
---
Fresh as juniper, we have this fittingly named song by Nashville songwriter Katy Kirby on repeat. "Juniper" is a crisp little post-folk jam. Listeners agree that this song is the best two minutes and thirty-three seconds they've experienced in a long time. Kirby strikes a perfect lyrical density served up on a platter of sweet, driving indie-rock. "Juniper" is the ultimate and title track off of Katy Kirby's recently released EP. Listen on Bandcamp, Spotify and Soundcloud for more fresh-as-juniper tracks.
—
Kaycie Satterfield
on May 24, 2018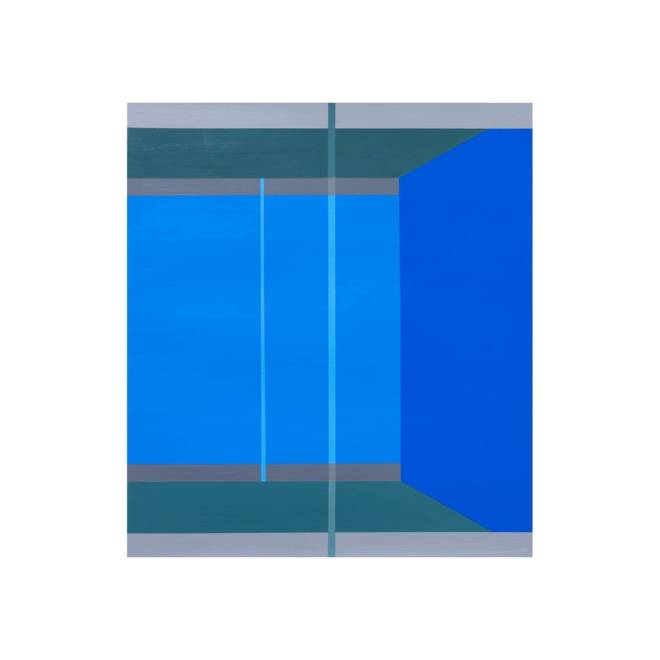 Sun June - Slow Rise II
---
Sun June is a promising new "regret pop" quintet out of Austin TX, led by Laura Colwell and Stephen Salisbury. The two musicians met while editing Song to Song, Terrence Malick's musical tribute to Austin, and their light-filled songs similarly feel like a breezy summer spent in Bat City. 
"Slow Rise II" is the third single from their upcoming debut album Years. Built over a steady bassline, Colwell's breathy Laura Marling-esque vocals carry both gaiety and sadness as the track gains momentum into a satisfying resounding conclusion. Sun June's debut album Years releases June 15 via Keeled Scales. 
—
James Liance
on May 23, 2018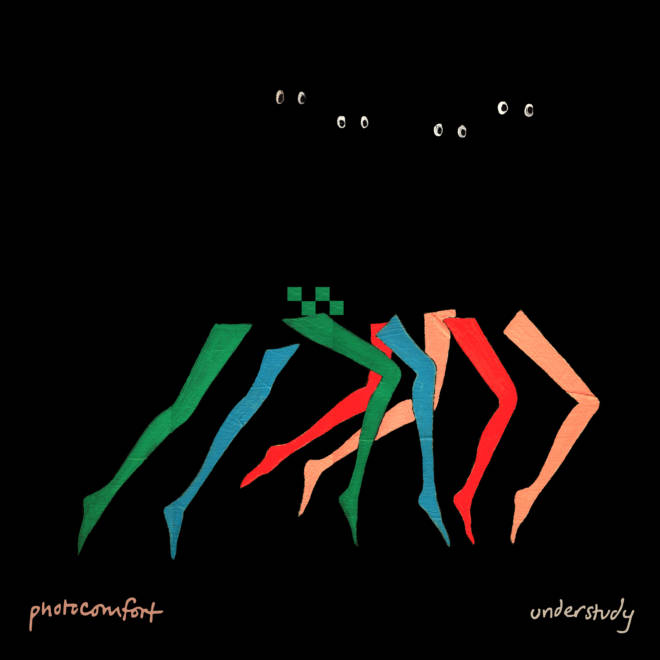 Photocomfort - Gillian Jacobs' Understudy
---
Photocomfort's synth-pop is as mystifying as it is comforting. In "Gillian Jacobs' Understudy" we hear frontwoman Justine Bowe's voice tremble over melting synths and a steady beat, with melodies that climb and dip so unpredictably. Bowe has a knack for writing a memorable hook, as well as setting confessional, honest lyrics into a world lush with electronic sounds, each sharing the same expressiveness and urgency as the vocal. This song is a musing on insecurity and living in the shadow of a famous actress. It is an observation of the way people can seep into our thoughts and actions, and just how small we can become in the eyes of another. Bowe's vocal is reminiscent of Hounds of Love era Kate Bush as she flips vulnerability into power, singing, "You don't want to be in my head/ There's no room for you anyway." 
—
Nicole Rodriguez
on May 22, 2018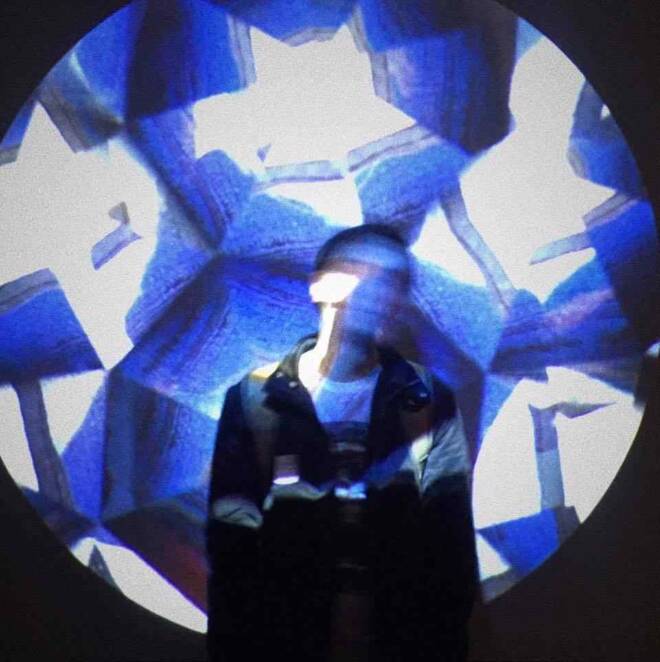 Little Man from the Radio - 7
---
On the surface, Little Man from the Radio's "7" is a blissful lo-fi summer bop, perfect for enjoying the sun. However, if you really tune-in to this track, you'll find melancholy undertones in the lyrics that may go unnoticed in its warm melodic splendor. "Never was certain, you loved me the same," he sings, right before you're hit with a wash of harmony and a positively catchy chorus that you can sing with a smile until you forget about the ways of an ex-lover.
—
Deanna DiLandro
on May 21, 2018