Buzzing Daily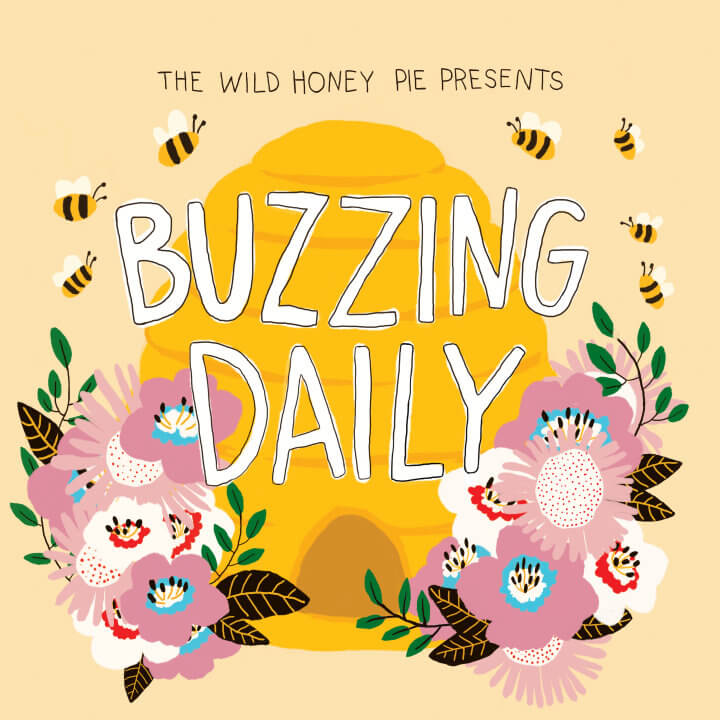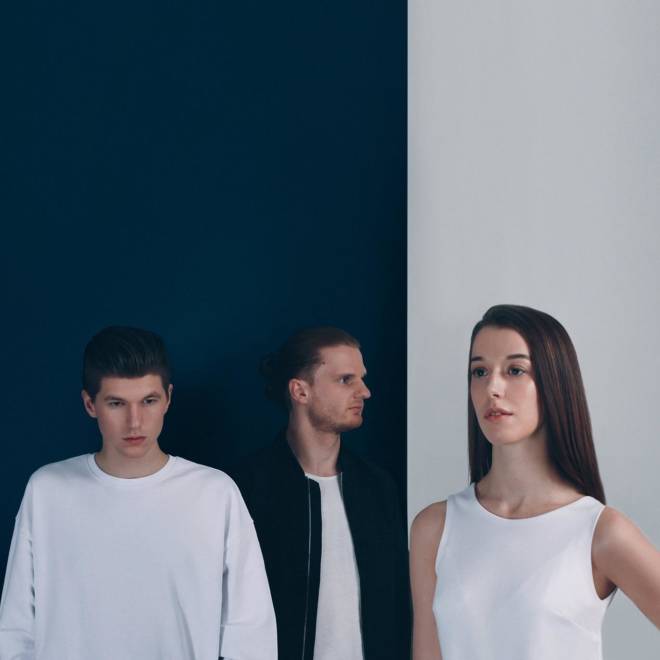 Arctic Lake - Sight of You
---
Arctic Lake, a trio hailing from Britain, has released a new single full of melancholy lyrics buoyed by upbeat instrumentals. "Will you be there in the morning?" the chorus begs, way up in the stratosphere. Emma Foster's delicate voice tugs you into the depth of what she's feeling, while the driving rhythm of the guitar, the hum of the bass and the simple consistency of the drums push the song and the story forward. "I can't take it, the sight of you not there" is the mantra that ushers us away from the song, leaving us all to remember those that make us feel that way, too. The trio's ability to take their emotional burdens and turn them into such an upbeat song is certainly something to be admired. 
—
Grace Eire
on August 14, 2018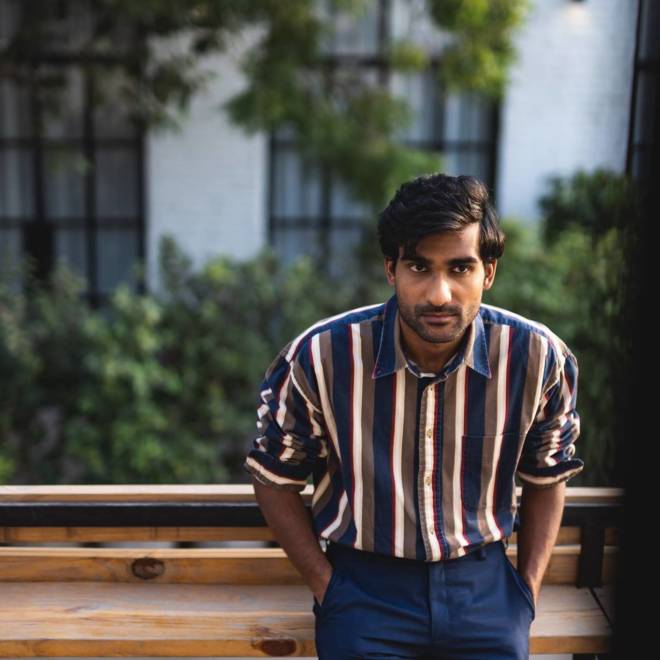 Prateek Kuhad - 100 Words
---
Fans of Passenger or Destroyer, listen up: we've got your new favorite artist. His name is Prateek Kuhad and he recently released his new EP,  "cold / mess." Produced by Kuhad as well as Peter Groenwald and Konrad Snyder, an EP highlight is the closer, "100 Words." The instrumentation is simple, featuring an acoustic guitar and echoed-out piano chords. Kuhad's voice is light, almost like a quiet whisper, but his soft delivery combined with heart-wrenching lyrics packs a powerful punch. "cold / mess" is out now.
—
Kirsten Spruch
on August 13, 2018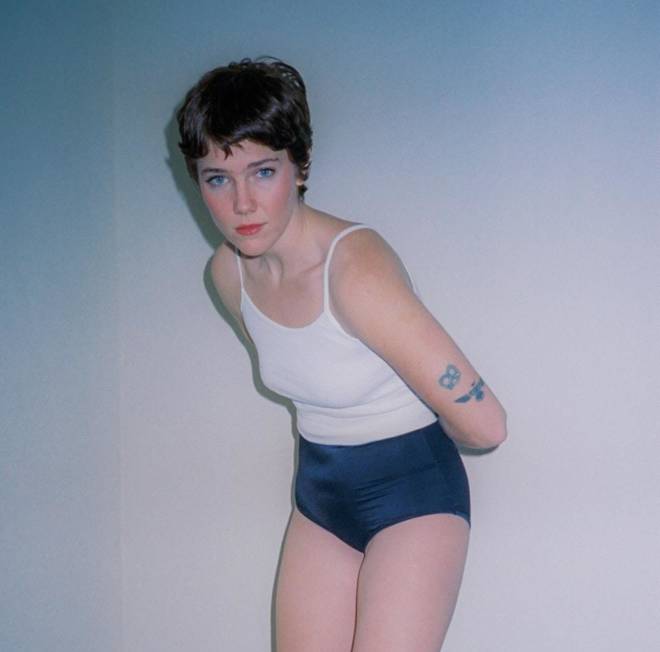 Your Smith - Bad Habit
---
"I've got a bad habit of livin' rich on minimum wage" is a lyric to which so many of us can relate. But then, the next line, "but loving you is the worst one" hits even harder. Your Smith's track, "Bad Habit" saunters through a fog of cigarette smoke and across a floor sticky with spilled beer toward an individual who creates just as much heartbreak as they do joy. The hazy pace of the song brings you into a very specifically woozy headspace. There are few things more dizzying than loving someone who's wrong for you, and Your Smith is able to capture that dilemma and house it in this track, using dreamy harmonies on slightly sour lyrics. 
—
Grace Eire
on August 13, 2018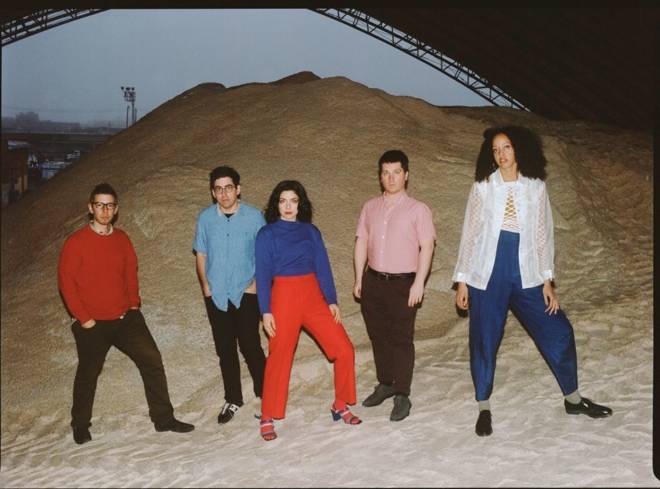 Ava Luna - Centerline
---
For about a decade now, Brooklyn alternative-funk band Ava Luna has remained a consistent presence on the NYC music scene. All the while, the band's repertoire has also constantly been evolving. Now on the verge of their fifth full-length LP (including last spring's Histoire de Melody Nelson, which was a cover of Serge Gainesbourg's album of the same name), it would seem that Ava Luna's affinity for indie funk-rock has veered more in the direction of '80s new wave. The new album's second single "Centerline" consists of quirky synth licks reminiscent of "She Blinded Me with Science" by Thomas Dolby while still maintaining the band's signature bass-driven grooves. Moon 2 is available September 7th via Western Vinyl.
—
Bobby Lewis
on August 13, 2018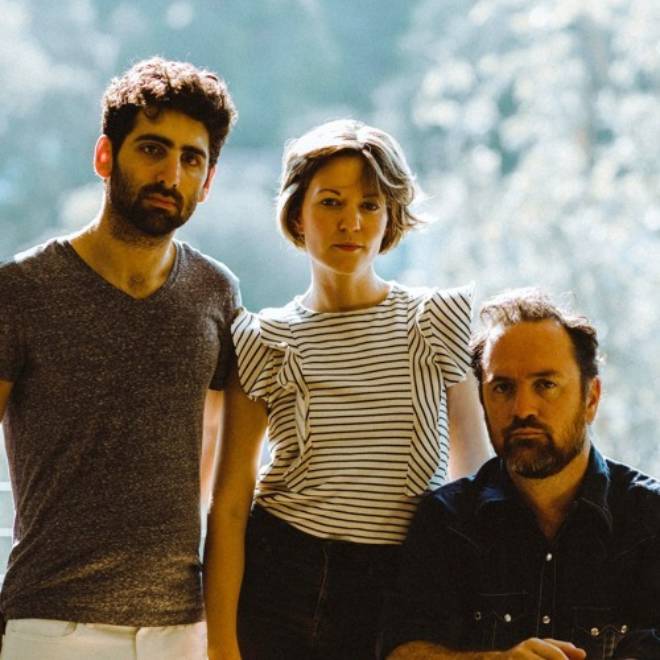 DYAN - Absence
---
On "Absence," the title track from DYAN's forthcoming EP, the indie trio creates a spacious world full of Lana Del Rey-esque vocals, eerie synths, and whimsical acoustic guitar. If you listen all the way until the end, you might even get a little taste of a perfectly utilized saxophone. Much like the song title, it does feel like something is emotionally absent as singer Alexis Marsh sings from a distance, but that's what makes it so mysterious and ghostly. DYAN consists of Marsh, Samuel Jones, and Dan Dorff Jr and their EP Absence is due out soon. 
—
Kirsten Spruch
on August 10, 2018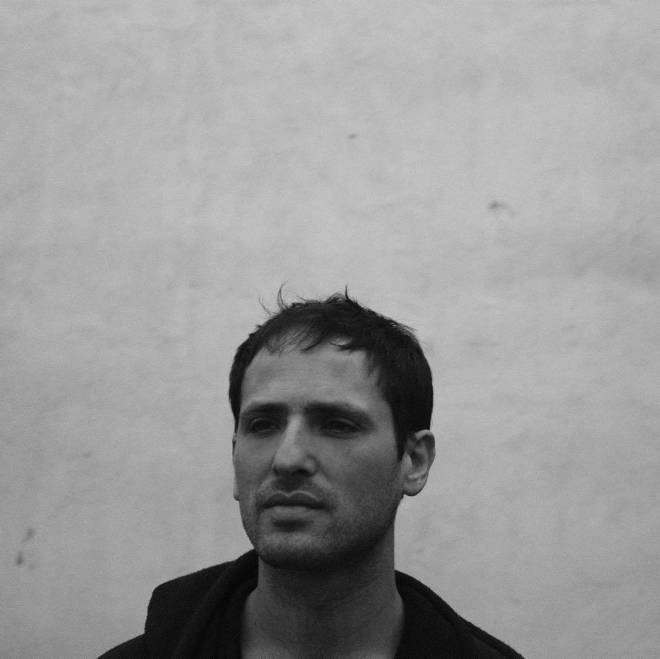 Drinker - FRAGMENT II
---
A collaboration between LA songwriter Aaron Mendelsohn and NY producer Ariel Loh, Drinker writes what's been referred to as "downtempo psych-pop," melding Loh's analog production techniques with Mendelsohn's dreamlike lyrics. Loh, who had just written a hazy, ambient score for The Eyes Of My Mother, attracted the attention of Mendelsohn in 2016. Both based in NYC at the time, the duo collaborated in Loh's Astoria studio, building a minimalistic soundscape for Mendelsohn's densely figurative writing. 
"FRAGMENT II," a track from the now country-spanning duo's upcoming record Fragments, is a similarly tranquil track about splitting up with, and letting go of, a lover. A series of vignettes inspired by the narrator's personal life will comprise "Fragments," which ultimately seeks to review those events and allow the narrator to take responsibility. It is an introspective record that uses its sparseness to develop the narrator's self-reflection, delving into the psychology of his failed relationships and personality flaws. What seems initially like a calming electro-pop tune proves to be a perplexing walk through its narrator's psyche.
—
Haley Walker
on August 10, 2018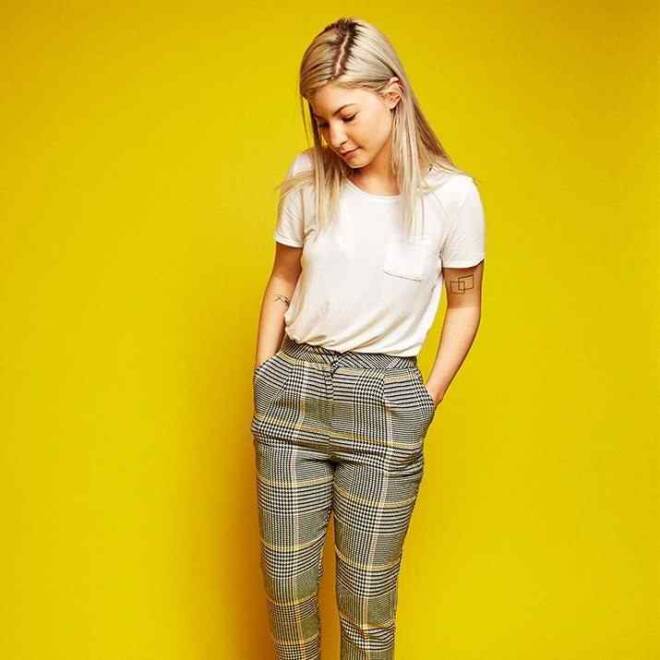 Taylor Janzen - Colourblind
---
Taylor Janzen is as honest as it gets. "Interpersonal" her debut EP out today, depicts a sojourner on a journey of self-exploration that diverges from the way life was approached during her religious childhood. In "Colourblind," Janzen sings of what it's like to live through the darkness of questioning God's intentions and even mental illness surrounded by people who don't seem to get it. Still with heart and unbridled power she sings, "I am bitter but just know this / I will not feel ashamed to exist." This noteworthy declaration reminds us that even if at the moment being alive in equivalent to being stuck, confused or mentally ill, no someone should be robbed of their human dignity. With artists like Julien Baker and Phoebe Bridgers paving the way, Janzen proves that this era of honest-to-God, women singer-songwriters is just getting started. Taylor Janzen's voices shines with quiet might and is not only to be heard but listened to. 
—
Dara Bankole
on August 10, 2018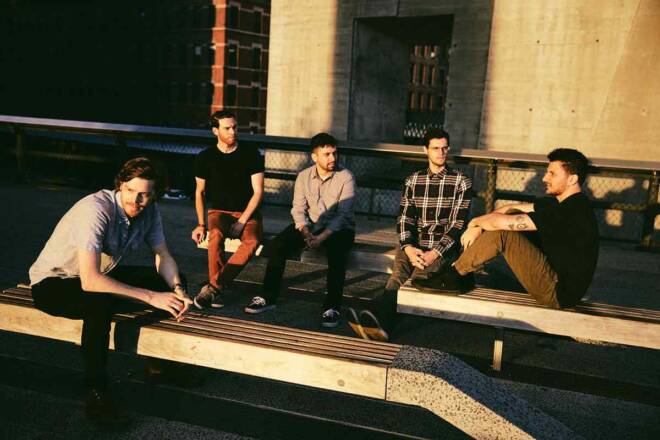 Adler Hall - Teresa
---
There must be something in the water in Brooklyn making our music scene better than ever.  Adler Hall, this five-piece from varying musical backgrounds, is no exception to this phenomenon. The band has restructured following their 2016 album Tourist, which plays around the edges of synth and experimentation while centered around the folk-like focus of storytelling. Coming together to write and record their unique take on modern chamber-folk  Adler Hall is back with their newest single "Teresa."
"Teresa," the lead single off their upcoming LP, Beware the Water, keeps much of the band's narrative foundation alive with lyrics like, "Tired of the fortunes you seem never to appear in / you smile at me, your teeth stained gray with the wine that I poured for you / though it's nice you ask, it won't change anything I see." "Teresa" is clearly an important figure as these lyrics help portray a long and complex love story, one that has swung up and down and though the singer has run away from their love, she always seems to comes back. Wedding love ballad it might not be, but nonetheless, it is lyrically a beautiful song. Composer, Henry Hoagland builds upon the typical guitar-led folk song with a more strategic approach, incorporating electronic elements as well as fully utilizing the keyboard which they had only touched upon in their previous release. Beware the Water is expected to release this upcoming October and we're excited to see this continued development from the amalgam that is Adler Hall.
—
Nick Arcos
on August 9, 2018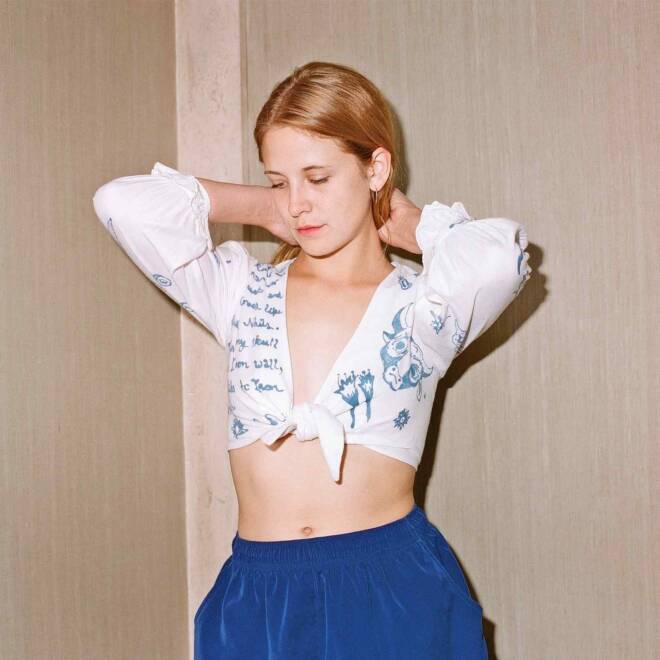 Helena Deland - Claudion
---
At the intersection of electronica and harmonic indie pop is Montreal's Helena Deland, whose records evoke everything from Crystal Castles to Patrick Watson. Effervescent as Deland's high, airy vocals are, "Claudion" bears markedly dark lyrics — the narrator talks about breaking into her own home to find a roommate or lover lying on the floor, presumably incapacitated. She says to the person, "I can look after you / but, girl, you should look after yourself," caught between wanting to help and feeling helpless in the face of the person's substance issues. Deland revealed in an interview that the person in question is actually herself and the narrator a friend who refused to leave Deland helpless after "an intense night out." It is this intimate specificity in Deland's storytelling that separates her from the lot of bubblegum dream-pop artists of late — her work pairs the same intricate textures and infectious beats with haunting personal narratives.
—
Haley Walker
on August 9, 2018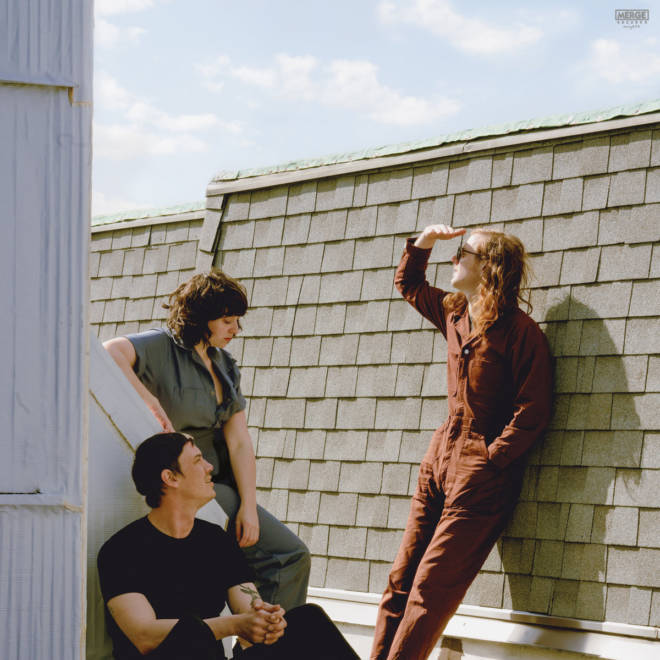 Swearin' - Grow Into A Ghost
---
Drawing inspiration from 90s power-pop alt-rockers like Juliana Hatfield, Swearin' have perfected the art of warm, light-hearted indie. Singer Allison Crutchfield sings with a looseness that'll have you rewinding to hear whether she's repeating the words "I watch you" or "chihuahua," and you'll be totally OK with either. DIY guitar lines squeal with glee, and the overall production style maintains the endearing qualities of your friend's college band, but with the songwriting chops of a pop music factory. "Grow into a Ghost" is a joyous romp that'll have you longing for the days of summer gone by as it winds to a close.
—
Michael O'Neill
on August 9, 2018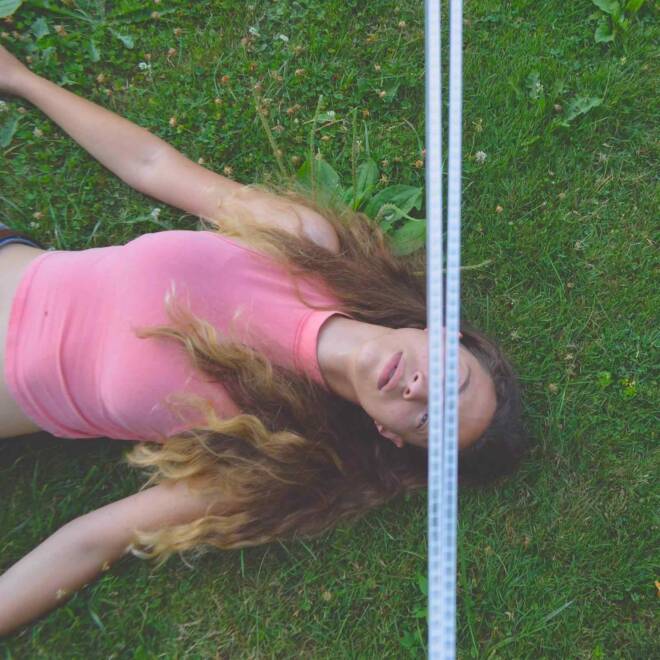 Summer Like The Season - Wakey
---
Most of us in NYC have been experiencing the woozy side effects of this scorching early-August weather, but for a moment let's attempt to conjure the pleasant aspects of summertime (outside the city…). An ice-cold cherry red popsicle melting on your lips as you dip your toes in a perfectly chilled swimming pool while listening to Summer Like the Season's latest track, "Wakey." No other song by the electro-art rock quartet so fully personifies their name and general essence. The lead singer, Summer Krinsky has turned a tired name joke into a fresh sound, a dreamy sonic collage of floating synths, quivering bass, and warm, willowy vocals. The chorus' lyrics, "It's time to sleep / I'm wide awake in a daze," remind us that we're all living within the spinning wheel of our memories, and each day that passes is just another entry in our rotary index of diary entries. Like all of us, the Detroit-based group is trying to figure out how to get by and make some sense of the world in the best way they can.  Their aural patchwork of haunting melodies and nuanced harmonic textures is a testament to the creative capacity of sound. Sweater weather is still not in sight, so might as well embrace the heat and listen to Summer Like The Season's "Wakey".
—
Andrea de Varona
on August 8, 2018