Buzzing Daily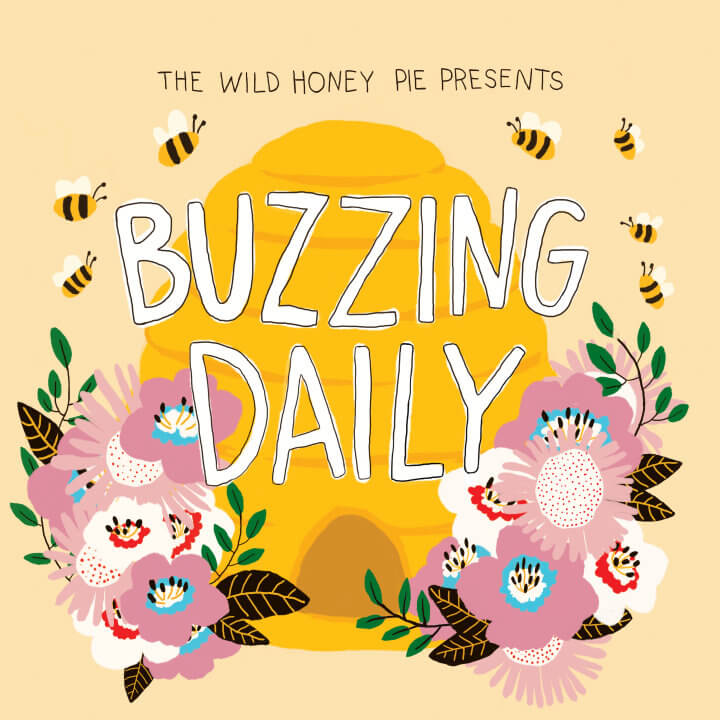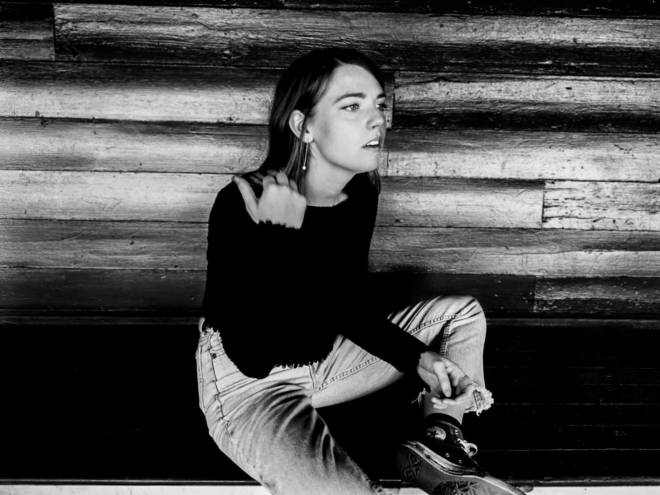 Angie McMahon - Missing Me
---
There is a fire that burns within 22 year-old Angie McMahon. It can be felt underneath the surface of her songs and climbing through the breaks and tremors of her voice. This Australian singer-songwriter released her debut single "Slow Mover" at the end of 2017, putting her on the map as a force to be reckoned with. But now, with her new single "Missing Me," she has proven this wasn't just a lucky strike. It's no surprise that her inspiration comes from songwriters like Bruce Springsteen and Tom Waits, because as fresh and modern as her music feels, it runs deep with the influence of the classics. Augmented by her dynamic melodies and emotional vocal performance over electric guitar, this song is quite simply undeniable. It's obvious that this is just the beginning for Angie McMahon, but it feels like the fire she has lit will soon become colossal. 
—
Nicole Rodriguez
on February 28, 2018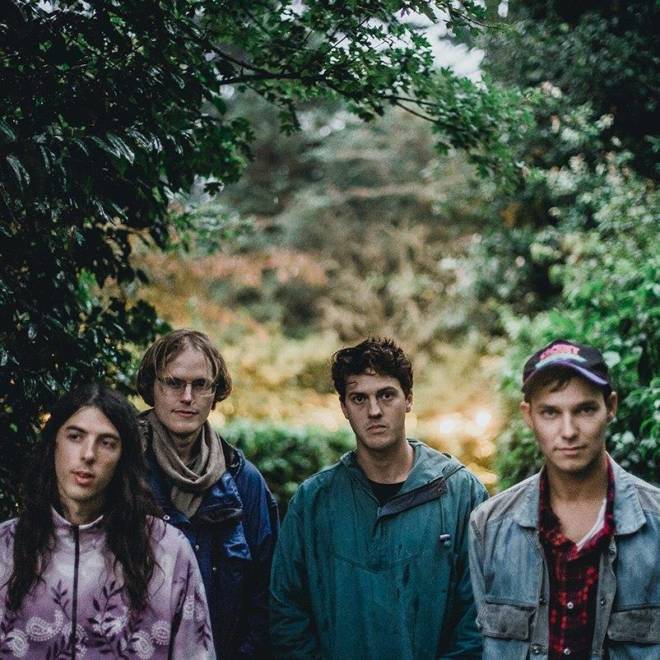 Nap Eyes - Dull Me Line
---
"I try to say a little prayer, but there's some bitterness in my hair." Nigel Chapman delivers the cryptic line with the effortlessness of a spring day. "Dull Me Line" is thoughtful social witticism poised among campy, guitar-driven alt-rock. What sounds familiar, effervescent and sunny is teeming with earnesty. I'm Bad Now, Nap Eyes' third studio album, will be released March 1 on Paradise of Bachelors. You can pre-order here. 
—
Kaycie Satterfield
on February 27, 2018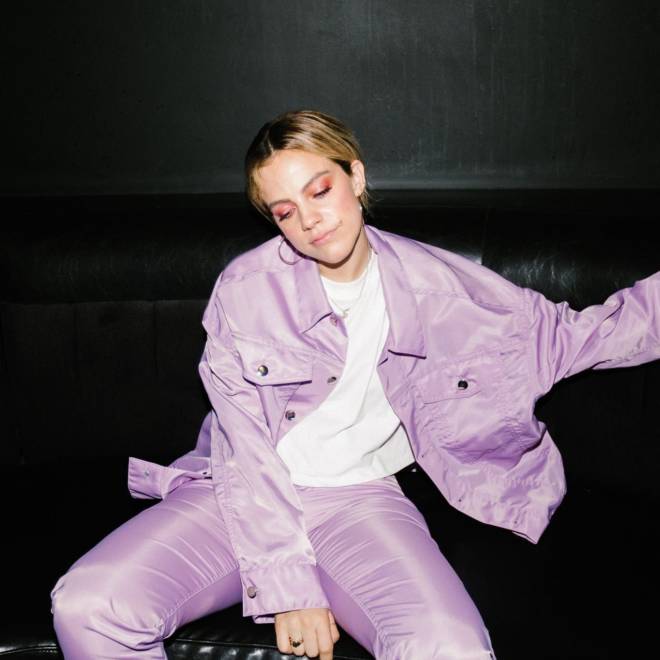 Riah - Prom
---
The new generation of pop artists have shattered the definition of pop music. Gone are the days of overblown and overproduced beats. Artists like Lorde have filled stadiums with atmospheric and sparse arrangements and exquisite lyrics. Up next to the plate is 26-year-old indie-pop singer Riah and her newest single "Prom." The track vibrates in your ears with a beat that feels prepared to explode at any moment. The beauty, however, is that it doesn't. The beat builds and builds, painfully so as per the lyrics, and simply fades away by the end. The synths and guitar strumming remain muffled behind Riah's delicate yet powerful vocals as she croons, "Don't wanna call / But I'm thinking about you." "Prom" outlines the heartbreaking feeling of wanting and, appropriately, leaves you wanting more.
—
Brett Myers
on February 26, 2018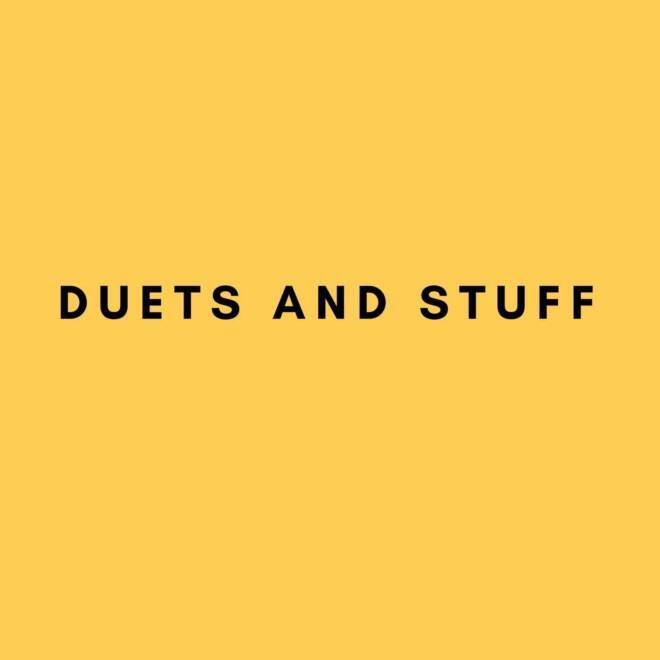 Duets and Stuff - Serve Somebody
---
Swedish-based Greta and Raimond come together for the creative endeavor DUETS AND STUFF, to make indie "music, art, video and so on" (as stated on their Facebook). Their debut single, "Serve Somebody" is sweet and pop-y without being overly saccharine. It's easy, breezy and light, giving just the right amount of brightness to get our senses tingling. If this song is any indication of what's to come, we'll definitely be keeping an eye out for this new Swedish duo.
—
Natasha Cucullo
on February 26, 2018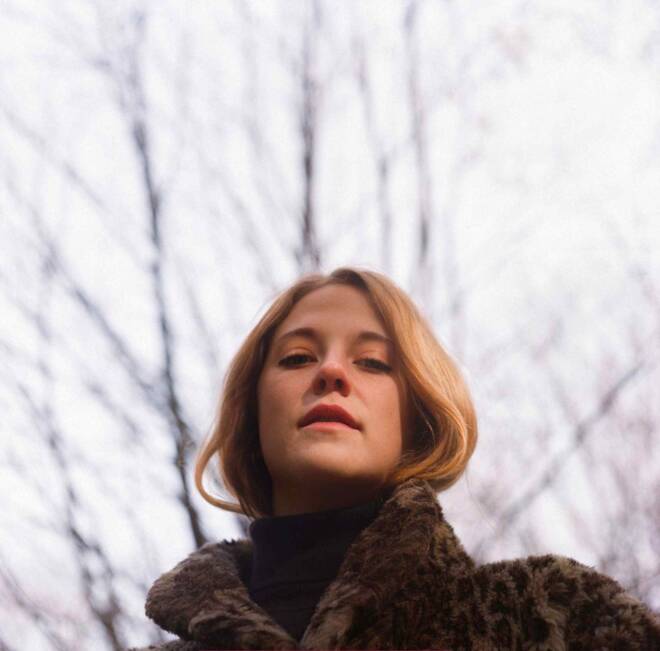 Helena Deland - Take It All
---
We're into Helena Deland. So when she released her most recent track, "Take it All", we took a listen without a moment's notice. Darker than her previous productions, Deland gets broody on "Take it All". Minimal, yet haunting beats draw out the mercurial and unforeseeable nature of love. Deland questions how much we give when we fall, and in turn, how much the other person takes. "It isn't easy / it isn't easy," she repeats, her voice descending unpredictably as she comes to these realizations. With such a wide range of talent in just two songs, we're itching to hear more.  
—
Natasha Cucullo
on February 26, 2018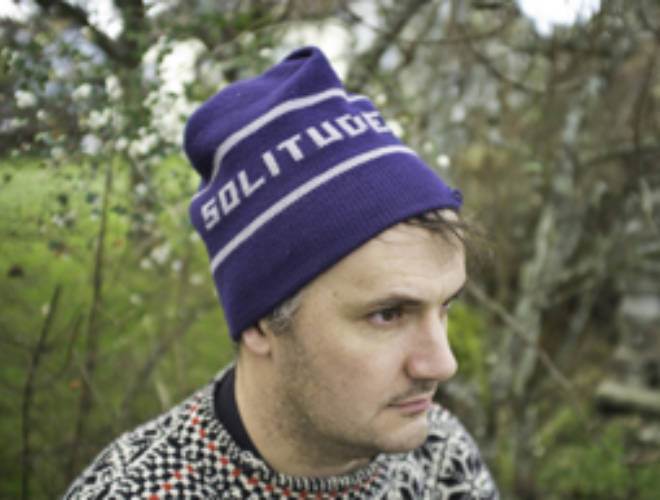 Mount Eerie - Tintin in Tibet
---
During Mount Eerie's 2017 tour for A Crow Looked at Me, following an hour singing about the unspeakably tragic death of his wife, Phil Elverum would close each night with the same song. Looking past the audience in front of him he would address her by name for the first time: "I sing to you, Genevieve."
And so opens "Tintin in Tibet," the first track on Mount Eerie's forthcoming album Now Only. Picking up right where A Crow Looked at Me left in both style and narrative, the song first meditates on the absurdity of singing to someone who no longer exists, and walking "out the door to play them on a stage." But like an elastic band it snaps back to memory as Phil remembers how they first met.
Assisted by a cascade of nylon-string guitars, dry bass and a steady kick drum, Elverum recalls their instant connection in concrete terms. He remembers sleeping on the floor of Genevieve's apartment to be woken up by oranges and kissing. He remembers their shared solitude on the islands of British Colombia, and reading "Tintin in Tibet" on her lap in French, waiting for a boat to pick them up. The vignettes described are heavenly and precious like the events of a graphic novel. But as listeners we know that this love was real and experienced, and we also know too well how this ends.
—
James Liance
on February 26, 2018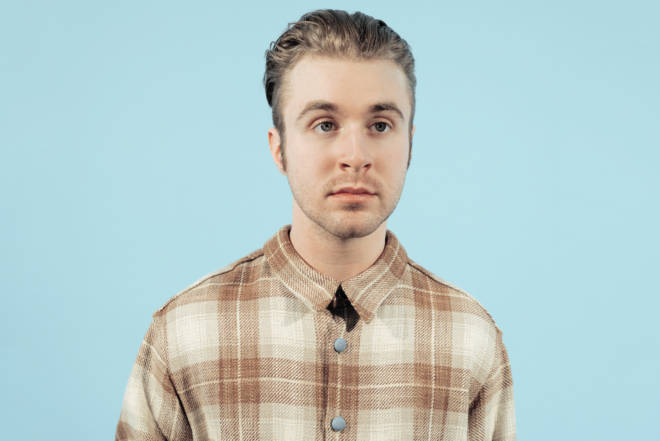 Hibou - Malison
---
Hibou's spacey arrangements have started to take shape. Whereas his debut album maturely described the listlessness of his teenage years, his new material aims to tackle more adult issues like anxiety. According to Hibou's Peter Michel, crafting music has been "such a relief when [he] began to experiment and communicate the effects of [his] anxiety with textures and poetry." Today, he releases a new track, "Malison," that tackles the anxiety of being abandoned. There's still a dash of dreaminess from his past material, but he sounds much more secure in his insecurity. His vocals no longer swim in a sea of reverb. His sings right to you, begging for his love not to leave him. Out on March 2, his sophomore release, Something Familiar, just wants to make sense of something familiar to many of us. 
—
Brett Myers
on February 23, 2018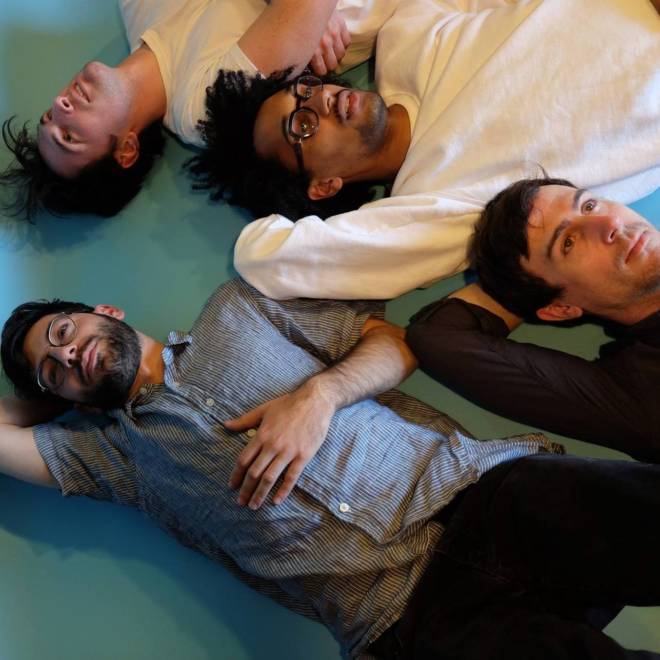 Wet Leather - Make It True
---
Phoenix are still an active band, but had they disbanded the joke could be made that Wet Leather has risen like a phoenix from the ashes of Phoenix. While the band could be considered NYC's response to Phoenix, this band manages to put their own electro-rock spin on the French electro-pop outfit's sound. They are hot off the heels of the release of their debut EP, Present Lives, and "Make It True" is a strong example of Wet Leather's compelling take on synthwave.
—
Bobby Lewis
on February 22, 2018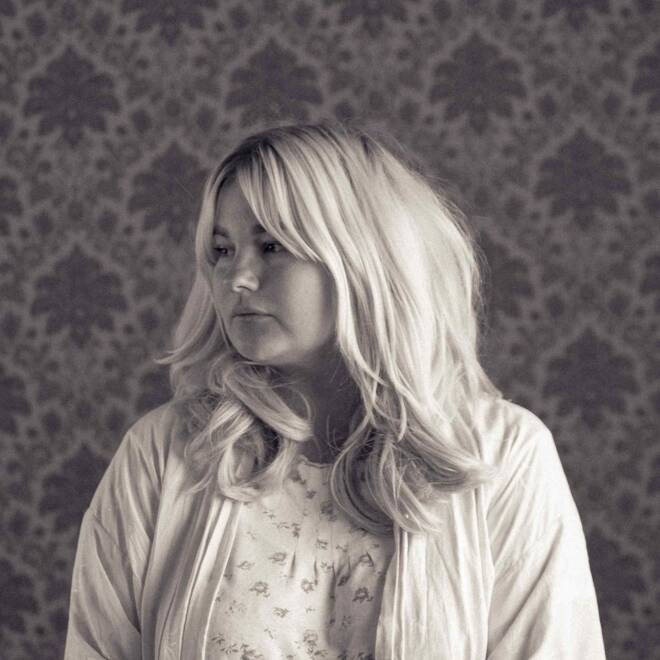 Sarah Klang - Mind
---
Swedish singer-songwriter Sarah Klang let out a chillingly beautiful single called "Mind" last month. With its slow-tempo and simplicity, the listener is able to enter the dark and lonely world that she creates within her soothingly sultry voice and her melancholy lyrics. "Mind" speaks to the difficulty of constantly having that special someone on your mind and how much harder that becomes when you're loving them from far away. The repetition of the words "He's on mind / He's on mind / All of the time / All of time," create the personal and introspective effect of feeling as if you hear the constant loop of the thoughts of him that play in Sarah's head. Take a listen and see how in the most effortless and humble way, "Mind" bears the make-up of a classic.
—
Dara Bankole
on February 22, 2018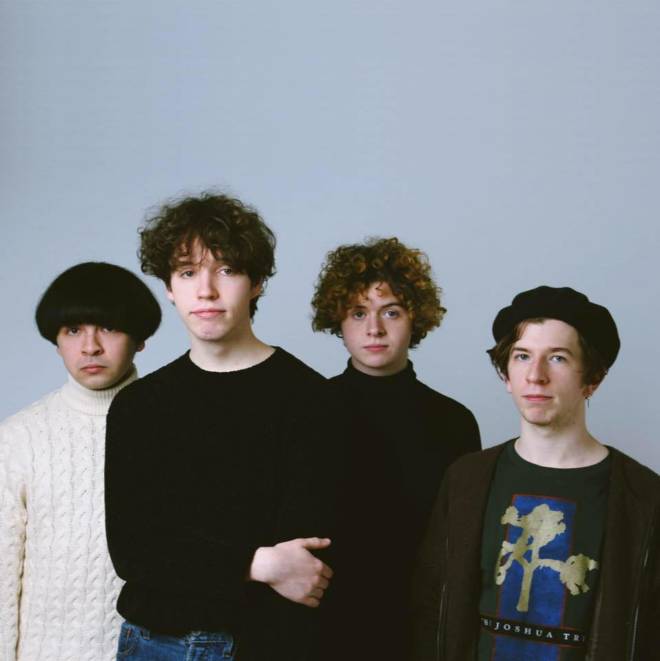 SPINN - After Dark
---
SPINN, a group of young men from Liverpool, embodies guitar-pop through and through. You almost forget that you're listening to pop music at moments throughout the song, even though it very much ticks all the boxes of the genre. Their style is so cohesive, from Andy Power's lead guitar filling the song with catchy riffs, to Sean McLachlan's jaunty bass line, to Louis O'Reilly's energetic drumming, to Jonny Quinn's vocals proudly accentuating the distinctly Scouse accent, it's much more than just another indie-pop / dream-pop / jangle-pop / whatever-pop tune.
—
Grace Eire
on February 21, 2018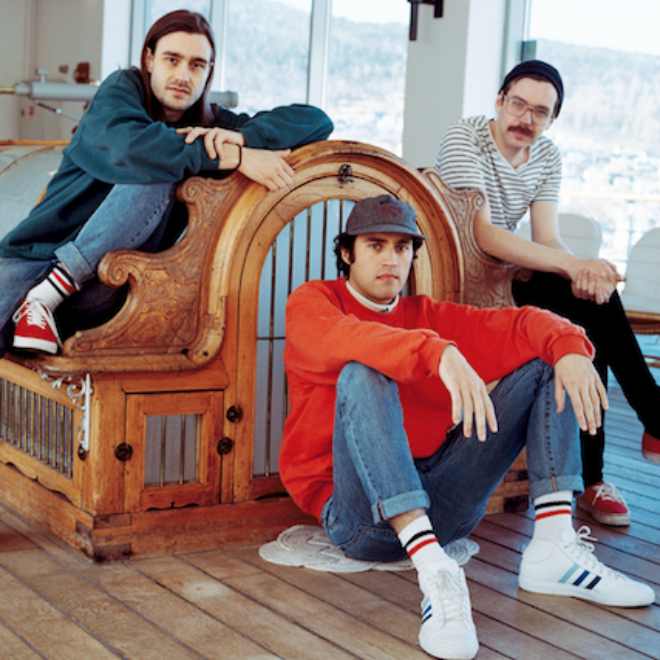 Great News - Told
---
Move over 1970s garage rock! It's time for another era to shine! If you grew up with the oldies radio stations, grinning and dancing to the larger than life rock and roll of the 1980s, then it's no news that Great News will be your next obsession. The Norwegian trio soar through the clouds in this preview of their upcoming debut LP, Wonderfault, and not just sonically. It's a track that calls its audience to take control of their life and ignore what others tell them to do. Through a mountain of reverb and angelic background voices, "Told" could transport a full dance floor of lost 20-somethings to heaven for four minutes of bliss. If this is what the 80s revival sounds like, then, hopefully, it's here to stay. Just leave the mullets and shoulder pads in the past.
—
Brett Myers
on February 21, 2018