Buzzing Daily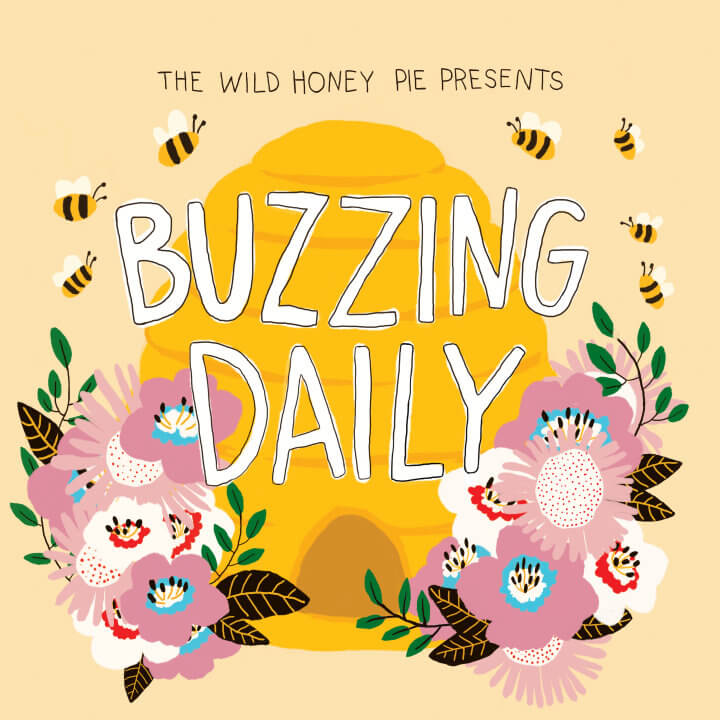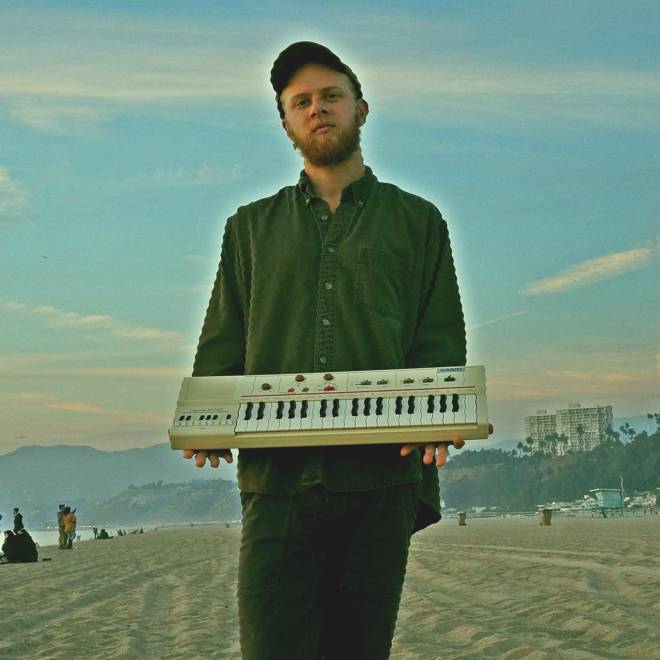 Alex Siegel - Daydreaming Pilot
---
LA's Alex Siegel has mastered the wistful summer song. "Daydreaming Pilot" pairs the high vocals of a Beach Boys tune with an acoustic guitar that sounds like it belongs in Kurt Vile's catalogue. Siegel plays all of the instruments on his records, which is perhaps what makes his sound so unified and gives them the illusion of simplicity. All of the elements — his vocals, the guitar, the percussion, a piano and a subtle wind instrument — fall so seamlessly together that it's hard to hear them separately, which is perfect for a song about a one-track mind. As Siegel's voice tours blissfully around the word "daydreaming," his sighs harmonize in the background. Like "Walking on a Pretty Day" or "Wouldn't It Be Nice," "Daydreaming Pilot" is a sad narrative wrapped in a happy melody.
—
Haley Walker
on June 19, 2018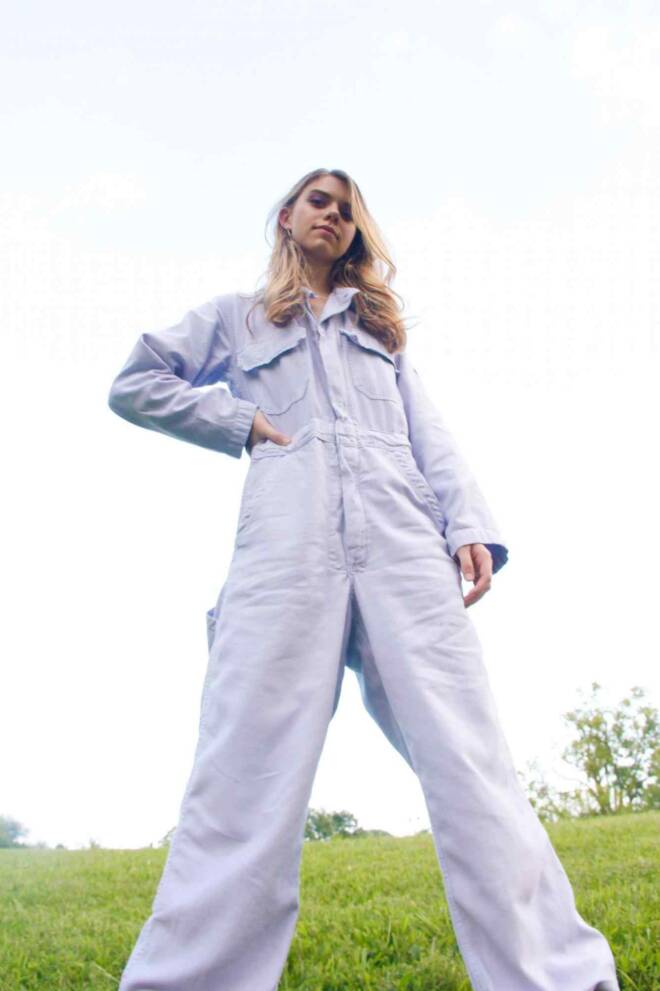 Tomberlin - Self-Help
---
With tounge-in-cheek lines about killing a fly with a self-help book, suicide and self-harming in a bathtub, "Self-Help" is the last song you'd expect from the teenage daughter of a Baptist pastor. Sarah Beth Tomberlin was raised in a deeply religious southern Illinois household which forbade her to hear secular music. This clearly didn't hinder her in writing At Weddings, a beautifully lo-fi LP which sounds like high literature read over a whirring guitar. After a crisis of faith at 17, Tomberlin dropped out of her private Christian college and began writing songs about unlearning her childhood faith. Her soft voice and melodic simplicity are influenced by the hymns she used to sing in church, but instead of hymns, the songs on At Weddings are odes to self-discovery and the messiness of becoming a young adult. "Self-Help," like many of these tracks, is covertly rebellious. The melodies are monotonous, Tomberlin's voice is soft and unwavering — but the lyrics, if you can make them out, are razor-sharp. In an act of defiance toward herself, her parents or perhaps God, she sings the last line, "But you know I'm not your napkin this time, this time, this time."
—
Haley Walker
on June 18, 2018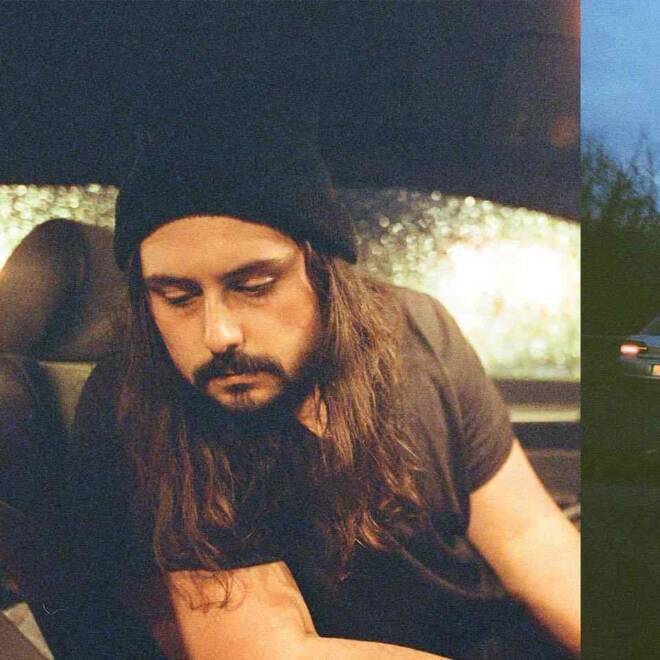 SONTALK - I Am a War Machine
---
Joseph Le May's new project SONTALK is an Americana-infused rock that is smooth as butter, instantly calming and the kind of song that makes a road trip. "I Am a War Machine," the lead track of the three-song debut tackles the fragility of man and how we have to unravel completely in order to be open with our true nature. Le May combines the lyrical mastery of Ryan Adams with the distinct distorted guitar genius of The War on Drugs creating a sonic combination that will keep listeners around for the foreseeable future.

—
Nick Arcos
on June 18, 2018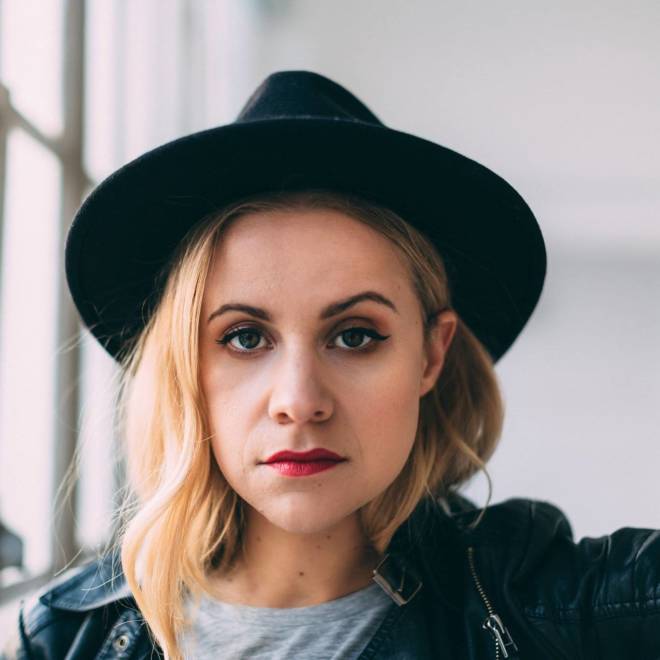 Anna Pancaldi - What I've Become
---
Anna Pancaldi's cites singer-songwriters of the 1970s as her influences, but the hauntingly melancholic "What I've Become" sounds like a lost Adele song. The track's sparse instrumentation lets Pancaldi's voice — a low, harrowing Colchester accent — carry the emotional weight. "What I've Become" is a cry for empathy. Each verse, twisted with melismas, begs the listener to notice her strife. Still, her voice is not fragile. Her yawning chorus demands every bit of sonic space on the recording, making her pleas sound all the more desperate. Her most piercing emotive device, however, is the song's lack of resolution — it ends with the same unsettling drum pattern that begins it, as if to say the person Pancaldi addresses will never come around. Over top, she howls her final line like an accusation: "You, you."
—
Haley Walker
on June 15, 2018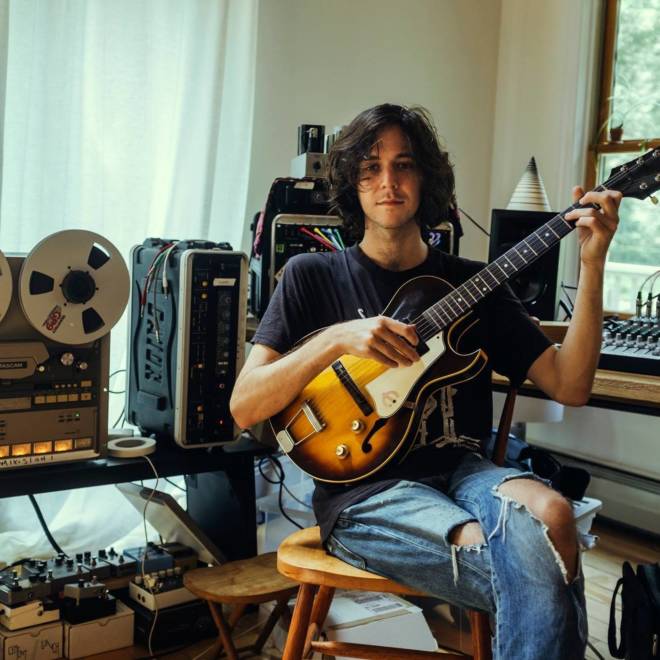 Sam Evian - Summer Day
---
New York-based Sam Evian's sophomore album You, Forever is a patient journey that carries a deeply important message. Though romance floods the album, the "you" isn't a lover, but the self. As singer-songwriter and producer Sam Owens describes, the album is about "accepting that you are responsible for you," and that this will last forever. This sentiment bubbles underneath the songs on You, Forever, in a way that does not feel berating but blossoms through in subtleties and introspection. "Summer Day" is a song about becoming present, and how sometimes it takes some Vitamin D and warmth from outside for us to realize the beauty in things. Sam Evian makes it easy to do so, with his gentle vocal performance and crisp country-tinged guitar. This song is a refreshing reminder that sometimes peace can be found right where we are standing. Be sure to check out the rest of the album here.
—
Nicole Rodriguez
on June 14, 2018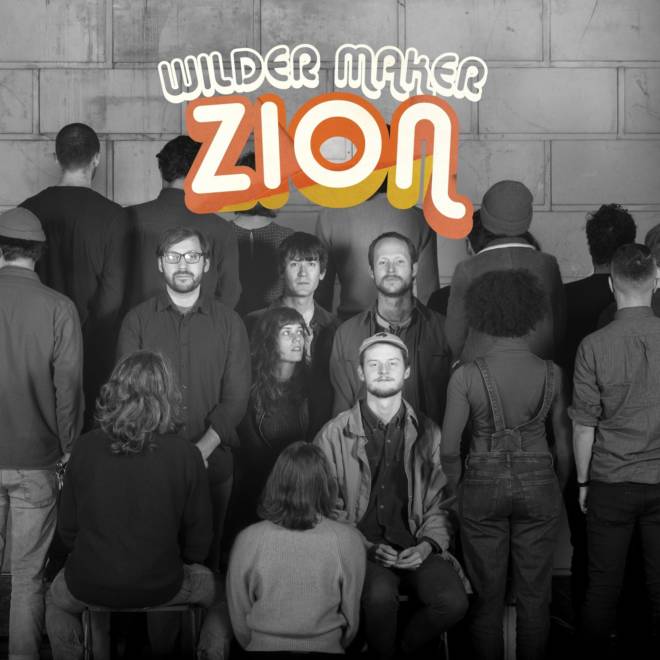 Wilder Maker - Drunk Driver
---
The wistful opening chords of Wilder Maker's new single, "Drunk Driver," set the murky tone for the rest of the song. The guitar's picking pattern keeps the listener in suspense for each next phase, an unstable constant that brings to mind the twists through a darkening forest path. We follow lead vocalist Katie Von Schleicher on timbral journeys as well, from an initial stark deliverance until Schleicher expels "oh god," and we believe the depth of her prayer. Schleicher elevates her performance with guttural chants to the song's grim traipse onward: "And the band plays on..."
—
Talullah Ruff
on June 14, 2018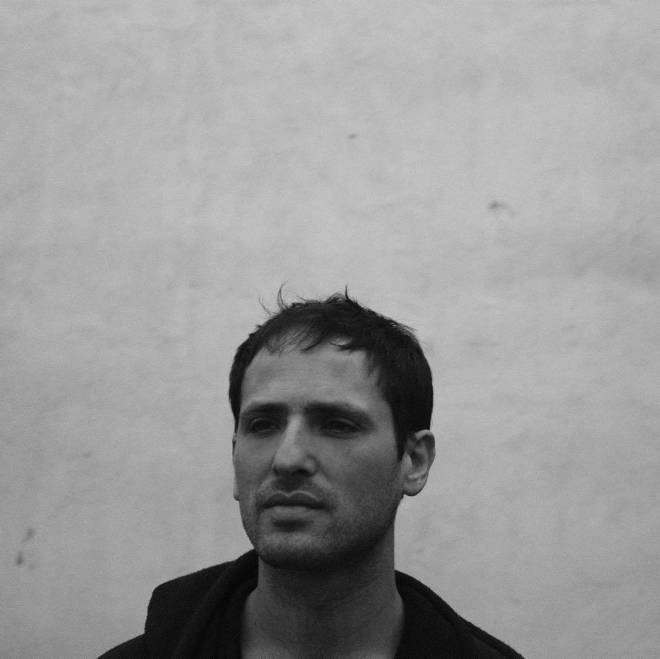 Drinker - Follow
---
Electronic outfit Drinker have unearthed a new single, "Follow," the first taste of the duo's upcoming LP, Fragments. The bi-coastal project, composed of producer Ariel Loh and vocalist Aaron Mendelsohn, has been hard at work since the release of their debut EP, Happy Accident, last summer. On the newest track, Drinker delves further into the smooth R&B aspect of their sound without abandoning their bread and butter, electronic synth pop. The resulting music is deep yet accessible, in the same wheelhouse as sophisti-pop/downtempo bands like Rhye or Alex Schaaf. Fragments is expected to be out later this year.
—
Bobby Lewis
on June 13, 2018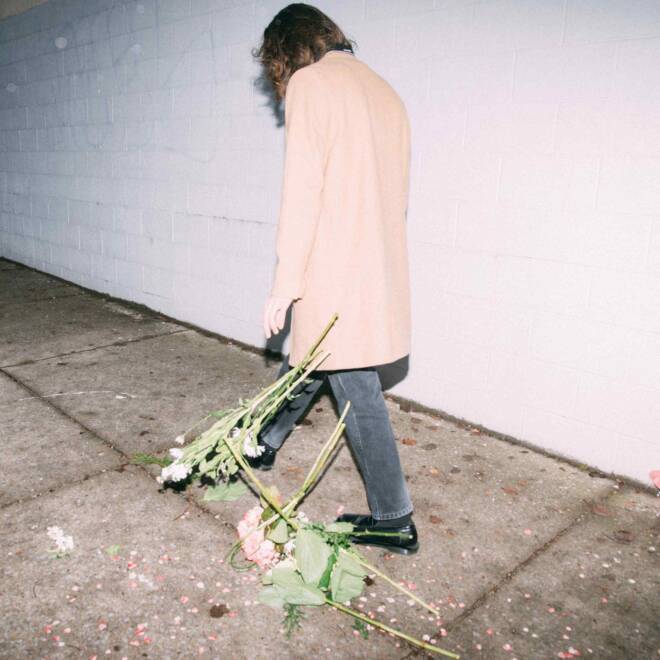 Alexander Wren - Emily
---
Singer/songwriter Alexander Wren is back again with his first single off his sophomore EP "Assorted Love Songs." "Emily" is a delicate love song that invokes memories of older folk sounds and simpler times. Alexander sings of the person he would be if he was with his love, Emily. Within each line it becomes more and more obvious just how dear Emily is to him, making each verse sweeter than the one before. A special dimension of depth and heart is added to the song as the music goes back and forth between the quietness of Alexander's velvety voice coupled with his finger-picked acoustic guitar and the more layered instrumentation like piano and strings. "Emily" is the kind of song you wish were written about you and as Alexander wears his heart of his sleeve, it's easier to be swept up in the love he sings of. We'll definitely be looking forward to what's to come with this charmer.
—
Dara Bankole
on June 12, 2018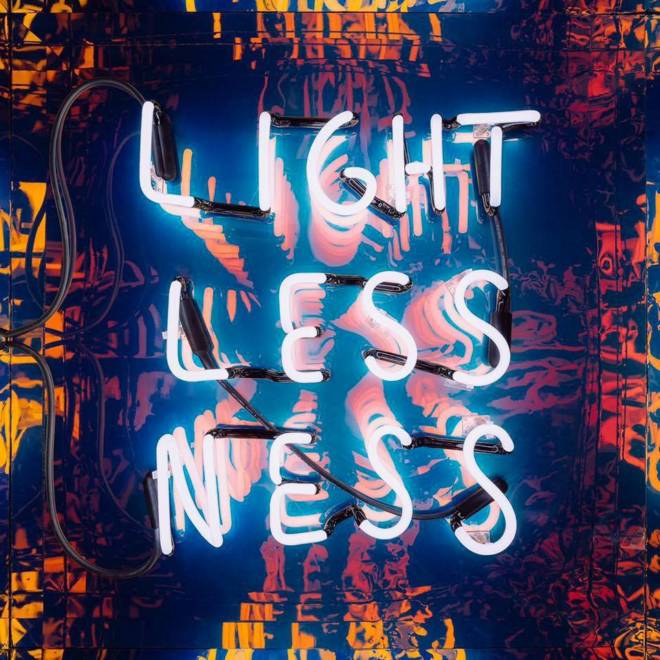 Maps & Atlases - Fall Apart
---
"Fall Apart" by Maps & Atlases gives the atmosphere of a cheerful romp down the sidewalk. The song's initial bassline is an insistent march, matched by breathy background vocals as the drums orbit in between the punches. Although Dave Davidson sings of the world "fall[ing] apart," his vocals harken back to the band's math rock roots by achieving a strict syncopated performance, further shrugging off his fears in favor of sonic affability. The song plays into current trends by capturing sounds of decades past. The choruses are freshly brightened by a bouncy disco-effect, mildly reminiscent of Peter Gabriel's solo work. "Fall Apart" is the leading single from Maps & Atlases' first album as a band in six years: Lightlessness is Nothing New, which was released on June 1. 
—
Talullah Ruff
on June 11, 2018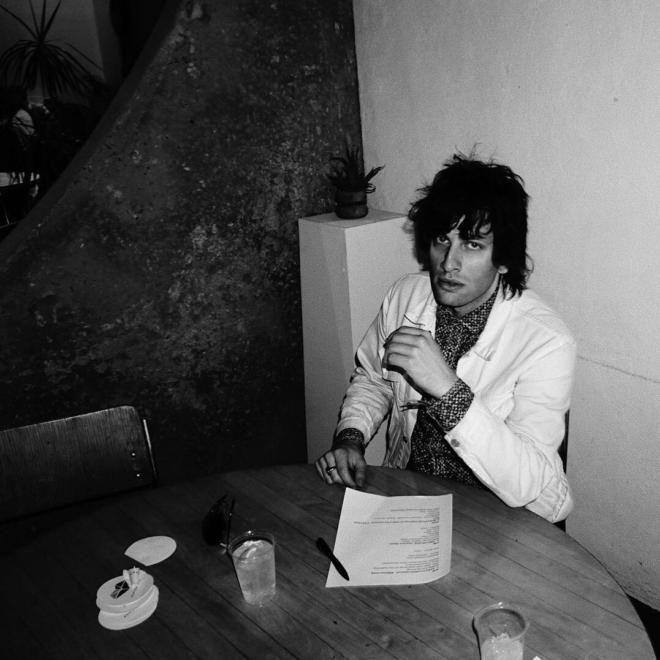 Visuals - Shock By Shock
---
As the puppeteer behind Visuals, Andrew Fox has always melded the worlds of singer-songwriter and producer. His newest single continues in that vein, and any aspiring artists should pay special attention to the way he blends form and instrumentation. Amidst a shimmering array of effects and layered vocals, a few key moments weave order into "Shock By Shock." The squashed synth lead at the three-minute mark, for instance, shines as a bolder echo of its cousin in the first pre-chorus. Same goes for the second chorus, which feels more like a sing along because the first chorus so effectively used negative space. Even the '80s-style sax solo that closes the song owes to Fox's eye for detail, as it would be much more abrasive without the brass section that precedes it. Visuals is careful in how he stiches together strands of a song, and the resulting product is as precise as it is vibrant.
—
Matt Megan
on June 9, 2018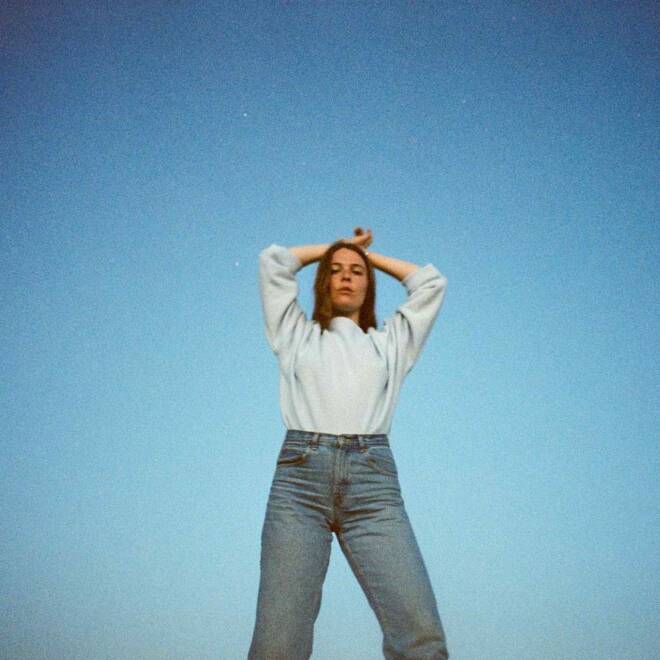 Maggie Rogers - Fallingwater
---
Indie-pop queen Maggie Rogers is back again with yet another song that's easy to love. While definitely still on the mellow side of the equation, Maggie Rogers has mastered the art that the great Robyn set a standard for just 8 years ago with her song "Dancing On My Own", which is singing hard truths with an upbeat motion. Whether you're just tapping your hands or nodding your head, "Fallingwater" has the same movement depicted in its title. Riddled with drums and claps "Fallingwater" keeps a steady rhythm that carries the song in its quiet and louder moments.  "Hold on I thought that I was doing so well like everything was under a spell." There is something about being able to listen to a song that resonates with you personally but also lifts your spirits at the same time. As Maggie reflects on the state of her own well-being and a past relationship, there is a fearlessness in her voice as if she is not scared of her realizations but rather just happy to have made them.
—
Dara Bankole
on June 8, 2018